10 Of The Best Things To Say In Closing Remarks
Hrideep barot.
Presentation , Public Speaking , Speech Writing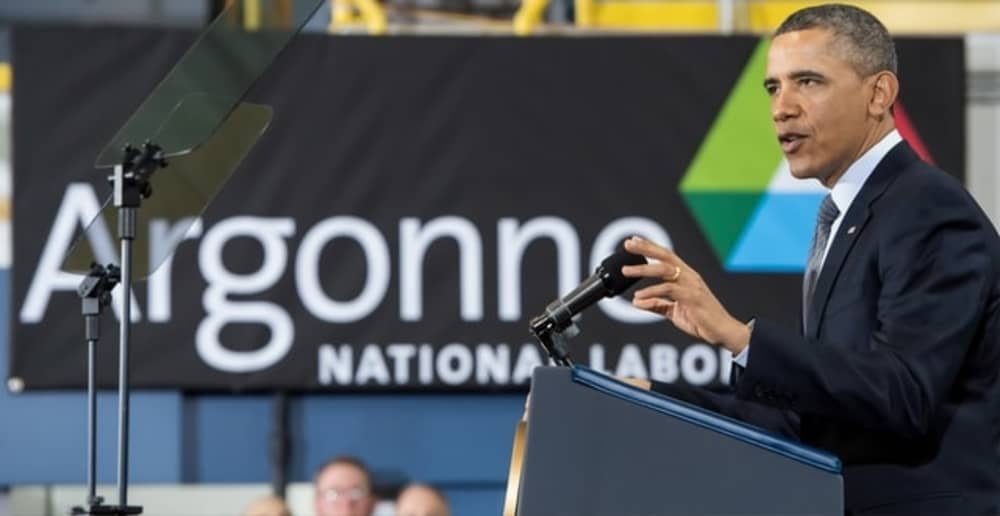 What are closing remarks?
A closing remark is the last sentence, paragraph or concluding part of your speech or presentation. They are also referred to as 'concluding remarks'.
Please enable JavaScript
In a speech/presentation, the outset and the conclusion are 2 essentials. It leaves an impact on the audience and makes your speech/presentation eloquent .
We have written an article on opening lines in speech writing , read this article to know how to begin your speech perfectly.
Every speech or presentation comes with an objective and something to take away from it. The point is that if you don't end your speech appropriately the main essence of your speech /presentation will be forgotten and dispersed just as quickly.
The closing remark will be your last chance to be innovative and make up for the missing bits if any.
The limit of your closing remark must last between 10% to 15% of your speech. So for instance, if your speech is a 7-minute speech your closing remark must last for at least a minute.
The purpose of closing remarks
The main purpose of closing remarks is, it lets the audience know that the speech is supposed to end.It helps to summarize your speech in short and accentuate the main points of your speech.
Also, research suggests that the audience often remembers the end closing part precisely than the entire speech.
A powerful speech ending does 40% of your work. It's also not easy to write a 'Closing remark'. You have to think and choose the right words that hit hard and leave a mark. Here's a detailed video we have made of some amazing speech ending lines you can get inspiration for your own speech:
Some Dos of closing remarks
The speaker must follow a few things with respect to the format of the speech. Here are some dos which will help the speaker in concluding his speech.
Indicate that the speech is close to the end
An experienced speaker will always signal that the speech is about to end so that the audience is mentally ready for a conclusion. For example- In a novel, the author uses Epilogue as a tool to let the readers know that the story is going to get over soon.
Give a rundown of your speech/presentation
At times, it's possible that the readers may have missed some points while you were speaking or they may have zoned out during the span of your speech. So give a brief run-through of your points at the end and this will reinforce the message of your speech.
Make eye-contact
As mentioned above, the closing remark or concluding part of your speech will be the last chance of leaving an impact on the audience. So a confident eye-contact may let the audience know so much more than just words could convey.
It will also make your call-to-action more effective and influencing.
In case you find eye contact difficult (like I did), here are some alternatives you can use that give the illusion that you are maintaining eye contact without you actually having to do so:
Some don'ts of closing remarks
Some things should be avoided when writing your closing remarks for a speech or presentation. Given below are the most primal things that the speaker should keep in mind.
Don't make the closing remarks lengthy
If the speaker does not add a closing remark, the speech would look incomplete and end abruptly. Also, try not to make the closing remark too prolonged, this may bore the audience and they may lose interest.
The audience may also not be able to distinguish between the main points and jumble up what is important and what is not.
Don't end with a simple 'Thank You"
Saying a dry and plain 'Thank you' to be polite at the end of your speech is not very persuasive. It is a very mundane way of ending your speech.You need to drive your point home so be creative.
Don't add new material out of no where
Adding in new material in the closing remarks which are not mentioned in the speech will catch the audience off guard. The audience may not be able to process what's going on. So mention only those points in your closing remarks that have already been spoken about.
Types of closing remarks
You want your closing remarks to be such that the audience can get a flashback of the entire presentation or speech with just what you said at the end. These may alter accordingly with what kind of a presentation it is.
The fitting remark
What is it.
The fitting remark is the most basic remark of them all. It's to the point, decisive and direct. The idea of your presentation is conveyed through this remark.
The fitting remark mainly summarizes your speech in sweet and simple words with no extra spice to your conclusion.
Example of a fitting remark
Here is an example of a Speech where Emma Watson closes her speech with a fitting remark. Like I mentioned above, this speech is to the point and decisive. The idea of Gender Equality was conveyed very clearly and directly by her closing remark.
The motivational remark
The motivational remark is used when the speaker uses motivational quotes, phrases, or even dialogues for that matter. The objective is to leave the audience on a 'motivated to do something' note.
This remark is to re-energize your audience towards your speech/presentation. When the speaker ends his speech it should have such an impact that they remember your words and do something with that motivation.
Motivational speeches can be given on a variety of topics. We have written an article about 'How to give a motivational speech on leadership to students' . You can check it out to get a better idea. This is just one example of how to go about it.
Example of a motivational remark
This speech by Jeremy Anderson just leaves a mark that has you sitting straight and energized. It motivates the audience to know their worth and not let themselves down.
The expository remark
In this type of a remark the speaker shares his anecdotes, his own experience or has a very relatable end to his speech. The main purpose of such an end is so that the audience can connect to the speaker on a deeper level and know exactly what he is saying.
It's a sort of a congenial connect with the audience. We have written an article on Storytelling approaches you can use in your speech or presentation. This article will give you an insight into why storytelling is so important what are the different techniques used.
Example of a expository remark
Priyanka Chopra in this speech shares her own experiences and anecdotes that people can connect with which makes her speech so much more interesting and inspiring.
The contemplative remark
The contemplative remark leaves the audience pondering over what the speaker has said. Its goal is to make the audience think about all factors such as the lessons, the theme of the speech and wavelength during the span of the presentation/speech.
The speaker can emphasize 'what the audience thinks' and leave it there for them to figure out their thoughts.
Example of a contemplative remark
For instance, President Obama in his speech about Bin Laden's death concludes with a contemplative remark that leaves the audience pensive.
"Finally, let me say to the families who lost loved ones on 9/11 that we have never forgotten your loss, nor wavered in our commitment to see that we do whatever it takes to prevent another attack on our shores. And tonight, let us think back to the sense of unity that prevailed on 9/11.  I know that it has, at times, frayed.  Yet today's achievement is a testament to the greatness of our country and the determination of the American people. The cause of securing our country is not complete.  But tonight, we are once again reminded that America can do whatever we set our mind to.  That is the story of our history, whether it's the pursuit of prosperity for our people, or the struggle for equality for all our citizens; our commitment to stand up for our values abroad, and our sacrifices to make the world a safer place. Let us remember that we can do these things not just because of wealth or power, but because of who we are:  one nation, under God, indivisible, with liberty and justice for all." President Obama in his speech about Bin Laden's death
The propositional remark
In this remark, the speaker ends with a piece of advice for the audience. It's more subjective than objective. This is more like a suggestion/tip.
Example of a propositional remark
Michelle Obama's speech is an advice for students about how to succeed in life. Her closing remark suggests that it's not important if you went to an Ivy League or a State School what is important is the hard work you do and that will take you closer to success.
The rhetoric remark
The rhetoric remark has to do with a question that doesn't really need an answer. The speaker leaves the audience hanging with this question.
The speaker has no intention of expecting an answer from the audience and neither does he want one. He just wants the audience to consider what he said and reflect upon it.
Rhetoric is used in many forms and speakers use rhetoric in their speeches for a powerful effect. Here are 4 ways how you can use rhetorical devices in your speech to make it powerful.
Example of a rhetoric remark
 "In the end, that's what this election is about. Do we participate in a politics of cynicism, or do we participate in a politics of hope?" President Obama in 2004 Democratic National Convention Speech
The funny remark
One of the best thing that helps make your speech effective and interactive is humour. It lightens the environment and works as a tool to break the ice between the speaker and the audience.
Adding humour to your speech will make the audience lively and enthusiastic. If you leave the audience laughing at the end of your speech you will leave on a positive note and they will most probably leave with a good impression of you and your words.
Humour can be one of the strongest tools in a speech, especially for a closing remark, if used correctly.
Qualified speakers frequently make use of humour all through their speech and then at the end strike with a humourless thought and leave the audience serious. Such a sudden change has a powerful impact.
Example of a funny remark
In this speech by Dananjaya Hettiarachchi he uses humour to close a speech by successfully summing up the title and summarizes the content of his speech.
The factual remark
In this type of remark, the speaker ends with some facts related to his speech and presentation. Adding facts as the closing boosts your speech. Facts presented in the form of tables, graphs and diagrams are easy to understand and visually appealing.
At times facts can seem boring if not presented appropriately. To know what facts to add and what not to add in a speech follow our article on '11 Steps to Add Facts in A Speech Without Making It Boring'.
Example of a factual remark
Given below is a paradigm of a pie diagram. The speaker can fill in his facts according to the theme and research of his presentation.
Call-to- action
This is the most common remark and can be utilized in most of the closing remarks. Call- to- action is simply requesting your audience to take a step forward and take action towards the theme of your speech.
Make your CTA direct and don't hint at it, this may induce confusion.
Why is it a must, you may ask? This is because the audience may have listened to your entire speech but until and unless you won't take the initiative and be upfront not everyone is compelled to take action.
Example of a call-to-action
Leonardo DiCaprio in this speech is asking the audience and people to take action to put a price tag on carbon emissions and eliminate government subsidies for coal, gas, and oil companies.
The Activity Remark
This closing remark can be one of a kind for the audience. In this kind of a remark the speaker can undertake an activity that will help the audience understand the theme of the speech with an act of creativity.
For instance, the speaker can make use of his talents to showcase his message through them. Like singing, doing a trick or playing a quiz with the audience.
Example of a activity remark
Sparsh Shah a 13 year old boy who ends his inspiring speech with a song and rap wants to tell the audience that nothing is impossible in life. He uses music as a closing remark to end his speech in a heartening way.
Scenarios for closing remarks 
Closing remarks for a meeting/conference.
Meetings are often compulsory as compared to presentations or speeches. They can be called at any time and are mostly informal. Whereas, a conference is formal and has a specific time and place, where it is conducted.
But in both of them, the purpose is to plan and execute. So end your closing remarks with action.
For example- Reiterate the actions that need to be executed so that the actions will remain fresh and can be recalled easily.
Here is a pro-tip, do not drag the meeting/conference over time and then rush up to close the conference. This will make no room for your closing remark and many things will remain unsaid even if you manage to close the meeting/conference in a rush.
Closing remarks for a school activity
As the heading suggests the closing remark for a school activity will be for school kids so try not to use too many technical terms or make it complicated. Keep the remarks simple and fun.
Here the speaker can use the Activity remark mentioned in the types of closing remarks. It is creative, engaging and hence the kids will connect more to fun activities rather than to boring long remarks.
For example- The speaker can use the Q & A method to end or play a quiz and include all the points mentioned in their speech/activity.
Closing remarks after a workshop
Workshops come with an intent to teach and for the audience to learn. So make your closing remarks interactive. You can ask questions like 'What is your take-away from this workshop?'
This will let the audience ponder over what they learnt during the entire span of the workshop.
One more way to end is by requesting the audience to fill out the feedback form and cater step by step guidance.
Closing remarks for a webinar/Zoom meeting
Since a zoom meeting/webinar is a virtual platform, there are chances the speaker might not see all the audience or 'participants' of the meeting but everyone can see the speaker.
So this may also fall as a disadvantage in the speaker's case but don't let this demotivate you.
In your closing remark, you can add a poll that is a feature of zoom to know how many of them are listening. Before closing the webinar, leave your Twitter or Facebook handles so that if the audience has questions they can connect with you on these platforms.
Closing remarks for a ceremony speech
A ceremony is more of a large scale event with too many decorations, music, and arrangements.
Keep in mind though, these things are not what the audience will want to leave with, so what you say last will be the end of what they take-away. Therefore, in a ceremony, you can use any one of the types of closing remarks mentioned above.
For example- You can use 'The expository remark' where you can share your own story to make your closing remark relatable and two-sided.
Level up your public speaking in 15 minutes!
Get the exclusive Masterclass video delivered to your inbox to see immediate speaking results.
You have successfully joined our subscriber list.
Some last words
Closing remarks are important in speech writing because without a closing remark your speech will seem unfinished. To leave on a happy note the speaker must organize his speech with the perfect end and time it accordingly.
Closing remarks can be of varied types but using the appropriate closing remark according to the situation and time can make a huge difference in your speech.
Still looking for inspiration? Check out this video we made on closing remarks:
Enroll in our transformative 1:1 Coaching Program
Schedule a call with our expert communication coach to know if this program would be the right fit for you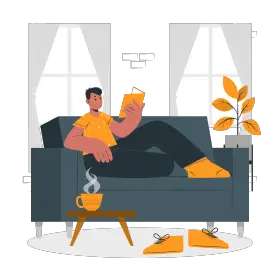 15 Unique Ways to Open a Class Presentation
Top 12 Tips To Ace Your Class Presentation
75+ Impressive Phrases to Use During Meetings to Sound Smart
Get our latest tips and tricks in your inbox always
Copyright © 2023 Frantically Speaking All rights reserved
Kindly drop your contact details so that we can arrange call back
Select Country Afghanistan Albania Algeria AmericanSamoa Andorra Angola Anguilla Antigua and Barbuda Argentina Armenia Aruba Australia Austria Azerbaijan Bahamas Bahrain Bangladesh Barbados Belarus Belgium Belize Benin Bermuda Bhutan Bosnia and Herzegovina Botswana Brazil British Indian Ocean Territory Bulgaria Burkina Faso Burundi Cambodia Cameroon Canada Cape Verde Cayman Islands Central African Republic Chad Chile China Christmas Island Colombia Comoros Congo Cook Islands Costa Rica Croatia Cuba Cyprus Czech Republic Denmark Djibouti Dominica Dominican Republic Ecuador Egypt El Salvador Equatorial Guinea Eritrea Estonia Ethiopia Faroe Islands Fiji Finland France French Guiana French Polynesia Gabon Gambia Georgia Germany Ghana Gibraltar Greece Greenland Grenada Guadeloupe Guam Guatemala Guinea Guinea-Bissau Guyana Haiti Honduras Hungary Iceland India Indonesia Iraq Ireland Israel Italy Jamaica Japan Jordan Kazakhstan Kenya Kiribati Kuwait Kyrgyzstan Latvia Lebanon Lesotho Liberia Liechtenstein Lithuania Luxembourg Madagascar Malawi Malaysia Maldives Mali Malta Marshall Islands Martinique Mauritania Mauritius Mayotte Mexico Monaco Mongolia Montenegro Montserrat Morocco Myanmar Namibia Nauru Nepal Netherlands Netherlands Antilles New Caledonia New Zealand Nicaragua Niger Nigeria Niue Norfolk Island Northern Mariana Islands Norway Oman Pakistan Palau Panama Papua New Guinea Paraguay Peru Philippines Poland Portugal Puerto Rico Qatar Romania Rwanda Samoa San Marino Saudi Arabia Senegal Serbia Seychelles Sierra Leone Singapore Slovakia Slovenia Solomon Islands South Africa South Georgia and the South Sandwich Islands Spain Sri Lanka Sudan Suriname Swaziland Sweden Switzerland Tajikistan Thailand Togo Tokelau Tonga Trinidad and Tobago Tunisia Turkey Turkmenistan Turks and Caicos Islands Tuvalu Uganda Ukraine United Arab Emirates United Kingdom United States Uruguay Uzbekistan Vanuatu Wallis and Futuna Yemen Zambia Zimbabwe land Islands Antarctica Bolivia, Plurinational State of Brunei Darussalam Cocos (Keeling) Islands Congo, The Democratic Republic of the Cote d'Ivoire Falkland Islands (Malvinas) Guernsey Holy See (Vatican City State) Hong Kong Iran, Islamic Republic of Isle of Man Jersey Korea, Democratic People's Republic of Korea, Republic of Lao People's Democratic Republic Libyan Arab Jamahiriya Macao Macedonia, The Former Yugoslav Republic of Micronesia, Federated States of Moldova, Republic of Mozambique Palestinian Territory, Occupied Pitcairn Réunion Russia Saint Barthélemy Saint Helena, Ascension and Tristan Da Cunha Saint Kitts and Nevis Saint Lucia Saint Martin Saint Pierre and Miquelon Saint Vincent and the Grenadines Sao Tome and Principe Somalia Svalbard and Jan Mayen Syrian Arab Republic Taiwan, Province of China Tanzania, United Republic of Timor-Leste Venezuela, Bolivarian Republic of Viet Nam Virgin Islands, British Virgin Islands, U.S.
38 Top Opening and Closing Remarks for Meetings
You found our list of opening and closing remarks for meetings .
Opening and closing remarks for meetings are statements that introduce and wrap up workplace get-togethers. The purpose of these remarks is to set the tone of the subject matter and summarize topics covered during the meeting. Examples of opening and closing remarks for meetings include quick welcomes to attendees, announcements explaining the reason for the meeting, and conclusions that wrap up the content covered.
Utilizing opening and closing remarks is among the top public speaking tips for employees . You can use conference jokes or conference quotes as your opening or closing remarks. These icebreaker jokes are a great addition to your conference agenda .
This list includes:
short opening remarks for a meeting
opening remarks for a virtual meeting
chairman opening remarks in a meeting
opening remarks for a seminar
sample closing remarks for a meeting
sample closing remarks for an event
simple closing remarks
Here we go!
Short opening remarks for a meeting
Welcome, everyone. Thank you for taking the time to attend our meeting this morning. This meeting will address some announcements we think you will find interesting. We have a lot to cover, so we will get started without further ado.
Good morning, folks. We appreciate you blocking out your calendar so we can discuss some important topics with you. We promise to get through this as quickly as possible so you can get back to your day.
Hey, everyone! Great to see so many shining faces in the room, especially for the early hour! Apologies for calling this meeting on such short notice. We have some significant announcements to make, so we will get right to it.
Hi, team. Thank you for making an effort to be here today. Some serious developments occurred over the weekend, and we wanted to inform you of the details before you heard any worrisome rumors. Here is everything we can tell you so far.
Hello, all! Glad you could make it on such short notice. We have some exciting news to share, and we just could not wait to spill the beans! Rather than wasting any time, we can get right to the good stuff.
Good afternoon. Thanks for making time to be here today. As you know, we hit some important milestones this week. We thought sharing the success and discussing what comes next would be helpful. Away we go!
Greetings, everybody! Here we are at another super exciting monthly meeting, our chance to share the highs and lows we all have been through since the last time we met. Would anyone like to get things started for us?
Well, hey there! It has been a long time since our last meeting. We have all been quite busy, as you know. We have a lot to catch up on, so how about we jump right in and get started?
Opening remarks for a virtual meeting
Good morning to everyone on our video call today. We have participants joining today from locations all over the world. Before we get started, we would like to take a moment to share our appreciation for everyone lining up their schedules across the time zones in this way. We understand how difficult it was to coordinate this meeting so all major stakeholders could attend. We promise to make it worth your while. If anyone on the call knows of a colleague who cannot attend, please feel free to share our discussion with them when you can. You should have a meeting deck in your email to help you follow along. Feel free to open it, and we will get started.
Cyberteam: Assemble! Cheers to our remote crew, tuning in from the various workspaces around town and throughout the country. It is truly incredible that technology allows us to get together, even if only in digital form. You may have heard about some developments across several departments. We will address those topics and field any questions or concerns you may have. We will also discuss future developments in as much detail as possible. Much of what we will cover is still in the works, so we do not have as much information for you as we would like. However, we promise to do our best to get you up to speed and keep you informed as we learn more.
Good afternoon, team. You may have seen the email announcing our new project calendar. This timeline includes tasks spanning multiple teams, so we have a coordinated effort. We wanted to get everyone on a call to brainstorm ways to approach our rollout of various tasks. Depending on the needs, you may find your name on multiple lists, or you may not appear on any lists. Our hope is to distribute the work as fairly as possible among the team to minimize potential overload. Because you are the players involved, we want you to have a say in how we assemble the list.
Hello, everyone. Thank you for firing up your cameras and getting online this morning. We have a few special announcements to go over as well as updates on items we left in limbo during our last meeting. We also have a special guest joining us today. This guest speaker has information about making the most of your remote work experience. I know we have discussed workplace wellness in the past, and I thought we should hear from an expert on the subject. They will hop on for the last 30 minutes, which gives us the first 30 minutes to cover everything else. I will dive right in so we can have time for Q&A before our guest appears.
Hey, crew! We have gotten away from our meeting schedule as of late, and for a good reason. Great job on catching up on the backlog! Now that we are ahead of the curve again, I would like us to pick back up on our semi-monthly schedule to stay informed in a more unified setting. I think it is also a good idea for us to see one another's shining faces every so often so we can remember what we all look like! More sincerely, our remote team needs face-to-face interaction, which is what these meetings are all about. I will put new items on our calendars to keep us on track through the end of the year.
Chairman opening remarks in a meeting
I am pleased to be speaking to all of you today. As the leader of this board, it is my duty to bring us together when necessary. This task can be challenging, considering our other obligations. I would like us to take this opportunity to review developments that occurred since our last meeting and cover several lingering action items.
Good morning, fellow board members. It is a privilege to address you all this afternoon for such a fortunate occasion. It is not often that the board has the opportunity to honor the accomplishments of its own members. Today, we will celebrate the successes of a long-standing trustee who has reached the pinnacle of personal and professional achievement. Before we start, please join me in welcoming our esteemed member with a round of applause.
Thank you all for attending. As chairman, I would like to begin this meeting by reviewing the minutes from our last session before covering our new agenda. You all know how quickly the new corporate strategy is unfolding. We have a growing list of issues to address, so we should get started.
I would like to extend a warm welcome to all in attendance today. As your newly appointed chairman, I think it best to begin this meeting by introducing myself and explaining my background before having each member do the same. Once introductions are complete, we will review the charter and attend to any new business.
Opening remarks for a seminar
Welcome, everyone, and thank you for being with us today. For those who may not know, this seminar is our opportunity to share our latest developments and explain how this progress will lead us into our next phase. We have laid out a roadmap that puts us on solid footing the whole way through. We are eager to share the details and get your input on what improvements we can make. As key stakeholders in the business, your viewpoints count as much as anyone on the team. We hope you feel comfortable sharing your thoughts.
There are few moments in which our group can assemble for a subject as important as improving our culture. We feel the need is critical enough to halt operations and bring us all together. This company remains dedicated to the well-being of every employee, but dedication means nothing without action. We have created a seminar-style meeting that presents information intended to help make the most of your experience in the workplace. This is your space, after all, and we will do all we can to create an enriching culture for all of us.
I can think of few workplace developments less stressful than learning new software. Unfortunately, we have outgrown our old platform and have no choice but to move to a bigger and better model. After a great deal of deliberation, we have chosen a package that will make your current work much easier while also accommodating future growth. To get a head start on learning, we have put together this seminar with a representative from the software company. This speaker will provide an overview of the system and its functions before going into detail about how each feature fits in with our current system. Please feel free to ask questions and share your insight as we proceed.
Sample closing remarks for a meeting
We have covered a lot of material in a short time. If you need more details, you can schedule one-on-one time with your supervisors, who will have additional information shortly. Please write down any questions that arise so you can get answers and feel settled about our next steps.
I hope you enjoyed our brainstorming session. We are off to a great start and should have a great second meeting. I will add an item to the calendar to continue with our planning phase. If everyone will kindly send me their notes, then I will create a master folder we can all access. I will also email today's meeting minutes out so we can create a living document as we go. More to come!
As you can understand, this meeting is only a first step. We will continue business as usual until we receive further word about new developments. Once we know more about the acquisition, we will put together another meeting for updates. You may have questions and concerns before then, which you may discuss with your manager, of course. To avoid creating unnecessary anxiety, we would ask that you refrain from speculating on details we have yet to disclose. I appreciate your cooperation.
I hope you can all agree that it is important for our team to spend quality time together outside of our usual tasks. These team building meetings are a perfect forum for showing off other sides of our personalities and connecting in fun and exciting ways. This meeting is the first of many! To ensure everyone feels a sense of ownership, I would like you all to send me your ideas for events we can include in future meetings. If you know of any games or icebreaker activities we should include, please send me a note or drop by my office to chat. The more input we have, the better variety of activities we can draw from.
Sample closing remarks for an event
We hope you enjoyed attending our event as much as we enjoyed putting it together. As always, we are ready to assist our clients in any way possible. If you have concerns after you head out, please get in touch with your account manager or a supervisor and let us know how we can help. We truly appreciate serving you and cannot wait to see where we go together next. Thank you for coming!
Thank you for coming to our get-together. We know breaking away from your busy day can be challenging, and we do not take it for granted. That said, it is always great to see our team come together for time away from the daily grind! We would not be able to do what we do without you. You are all integral to this organization's success, and we are grateful to have you.
We have come a long way since the last time we were all together. The organization has grown considerably, and we know more growth will come. We hope we have clarified what comes next for this company and how we intend to achieve our goals. The agenda may seem ambitious, but we have no doubt that the people in this room are the right people to make the effort successful. Thank you, as always, for your continued support and dedication to our cause. We hope to see you again next time.
Before we all head out, I would like to thank everyone who showed up tonight. You really came through and made this event a smashing success! I would also like to give a shout-out to our event team, who put together everything from decorations to catering without falling behind on their daily tasks. This team is phenomenal, and the credit for such a winning event goes to them. Please join me in showing our appreciation for all they have done.
Simple closing remarks
Thank you all for coming. Enjoy the rest of your day!
This meeting went quicker than expected, so I will give you 30 minutes back.
Apologies for this meeting taking longer than scheduled. I appreciate you taking the extra time needed to finish up.
If you have any questions after the meeting, please feel free to come to my office.
Anyone needing more information can reach out to the contacts listed on the calendar item for this meeting.
We have much more to discuss, so I will schedule a follow-up meeting for a week from now.
As you can see, we have some serious challenges ahead of us. But I know that our usual team spirit will help us rise to the occasion.
This topic is highly sensitive, so we ask that you treat it with the proper discretion.
As a thank-you for your time and attention, there are treats in the breakroom. Feel free to drop by and grab a few!
You all put the "dream" in "dream team." Thank you for your incredible effort and amazing output during such a demanding time!
Preparing opening and closing remarks will provide definitive starting and ending points for your meetings. You can set the tone while alerting attendees to the main topic as well as sharing a list of agenda items. These remarks also create an opportunity to open your meeting with a warm welcome and close on a note of gratitude and encouragement.
Next, read about virtual workshop ideas and virtual brainstorming ideas to improve collaboration among remote teams.
FAQ: Opening and closing remarks for meetings
Here are answers to some frequently asked questions about opening and closing remarks for meetings.
What are opening and closing remarks for meetings?
Opening and closing remarks for meetings are introductions and conclusions that bring a sense of organization to your agenda. You can use opening remarks to announce the topic of your meeting, while closing remarks will provide a wrap-up and alert attendees to any follow-up meetings or actions needed.
Why are good opening and closing remarks important?
Good opening remarks are important because they set the tone for the meeting, set goalposts, and keep listeners engaged. Similarly, good closing statements summarize essential topics, establish goals for future sessions, and provide calls to action.
What are some good opening statements for meetings?
Some options for good opening remarks include quick reasons for the meeting and brief rundowns of topics you will cover. Choosing an opener that matches the tone of the topics you want to address is essential.
How do you create good closing remarks for meetings?
Preparing good closing remarks can be as simple as reiterating information already covered and assigning the next steps. Additionally, these remarks should leave meeting attendees with a sense of understanding and accomplishment. Examples of some good closing remarks include thank yous to workers for attending, confirmations of the following steps, and reminders of follow-up items.
Author: Grace He
People & Culture Director at teambuilding.com. Grace is the Director of People & Culture at TeamBuilding. She studied Industrial and Labor Relations at Cornell University, Information Science at East China Normal University and earned an MBA at Washington State University.
Try a new kind of team building.
We have 30+ experiences to choose from, and thousands of five star reviews.
11 Types of Closing Remarks Everyone Needs to Use In a Speech
Quoting Yehuda Berg, 'Words are singularly the most powerful force available to humanity .'
Your closing remarks in a speech help the audience remember the main points of your address and the reason you gave it. It's a summary of your most essential points. As a result, more people will remember what you say at the beginning and end of your speech than anything said in between.
If you don't end your speech with a power statement or call-to-action, it loses its appeal and the power you've built up. Closing remarks keep you from leaving your audience feeling confused and let down.
This guide can assist you if you want to design a talk that can land you future speaking opportunities . Here are 11 of the finest closing remarks examples for speeches.
1. Using the Circle Concept to End Your Speech
The circle concept involves taking listeners on an adventure and bringing them back to where they began. In other words, you refer to the material you started your speech with by restating it at the end of your talk. Most speakers use quotes from movies, in-demand books, or popular phrases.
Our client, Christine Ramsay, often uses the circle concept in her speeches. One particular example is in a speech she gave on 'The Extraordinary Power of Neurodiversity' where she starts her address by quoting the famous movie, Toy Story: 'To infinity and beyond'
She concludes her speech with the exact same statement. This ending encourages her audience to release the inner brilliance and extraordinary powers of neurodivergent individuals for the benefit of all!
2. Using Humour In Speeches
Humour is an effective instrument in any speaker's repertoire when used correctly, and it can have enormous benefits:
It establishes a connection with the audience
It energizes and keeps people interested
It has the potential to provide emotional relief to the audience
It aids the audience in remembering your points
It gives the audience a favorable opinion of the speaker
Maya Angelou best describes the impact emotions can have on a speech when she says,
"I've learned that people will forget what you said, people will forget what you did, but people will never forget how you made them feel."
So, whatever statement your speaker is attempting to convey, adding humor to the mix will make it a more prosperous and unforgettable speech. It will also give the audience the opportunity for better takeaways from speeches.
This is especially true if they choose to inject some humor into the speech's closing remarks.
3. The Rule of Three Closing Remarks in a Speech
The Rule of Three is a useful method that helps you say what you want to say more clearly by highlighting your points and making your message easier to remember.
People are usually good at recognizing patterns; three is the lowest number to make a pattern. It can also have the most impact if you say it in the right tone of voice at the close of a speech. When information is given in groups of three, we remember it better than when in groups of, say, four or five.
Two very famous examples of using the rule of three in a speech are:
" Friends, Romans, Countrymen. Lend me your ears. " – Shakespeare's Julius Caesar
" Government of the people, by the people, for the people. " – Abraham Lincoln's famous Gettysburg speech
4. Tell a Story
Storytelling is a great way to make your speech stand out. Because stories connect with us as people, a short story can be an effective way to end an address. But it has to be pertinent to your speech and not go on for too long.
Using this method, you could end your speech with the same story you began in the introduction. This approach is mainly better for strong emotional appeal speech.
For example, Michelle Obama's DNC speech was praised for its emotional appeal by discussing her life story of growing up on Chicago's South Side and leaving an extensive law career for public service.
5. Finish Your Speech Using a Poem
Poetry effectively conveys your message as it helps you leave a mark on your audience's minds. You can conclude your talk using a poem that sums up everything you've said. You can either create your own or choose one that works best with your speech. Keep in mind that if you choose one, quote the source.
While reciting a poem, use inflections of emotion and drama by raising your voice on a key phrase and pausing when necessary for emphasis.
6. Closing Off With a Quote to Remember
Another way to end is using quotes in speeches related to the topic of the address. Consider whether your goal was to finish on a compelling or enlightening note when you use a quote.
Some quotations call for action, whereas others will summarize or provoke thought. Quoting strengthens your ideas. A quote adds a second voice to your claims, making them more powerful.
7. Using Questions as Closing Remarks
Questions can become overwhelming for an audience if used too much throughout a speech. However, asking one at the end of the address is effective because your question will linger in the minds of your audience.
One example of a compelling closing remark question is what President Jimmy Carter asked during his campaign debate in 1980. Reagan asked the audience , "Are you better off than you were four years ago?" Since then, this message has become a frequent question during every campaign season.
8. Throw Your Audience a Challenge
In addition to questions, challenges are exemplary alternative closing remarks. A challenge is an invitation to participate in an activity that requires extra effort.
What do you want your audience to do? Would you like them to take action? Such as voting, donating, signing up, or hiring you for their following speech?
By answering these questions, you can distinguish between a good speech and one that gets people to act.
For example, a presenter could conclude a speech on the importance of fund-raising by giving the audience a challenge to raise 15% more than their initial forecasts.
Make a challenge that is both ambitious and reasonable at the same time. The challenge should be seen as something to work towards but not impossible.
9. Use Inspiration With Your Closing Statement
Inspire means to move or excite.  An inspirational concluding remark aims to stir someone's emotions in a specific way that appeals to the audience's values and emotions.
What's the number one thing someone wants to hear about? Themselves, of course. So, if you want to inspire your audience, your content should be about them and how they can blossom.
When drafting your speech, create an image of your audience's viewpoint and how your talk can help them reach that vision. Then, you can use stories or personal past experiences to relate to your audience and bring your message to life.
"I have a dream that one day this nation will rise up and live out the true meaning of its creed — we hold these truths to be self-evident: that all men are created equal."
One example of using inspiration in a closing statement is Martin Luther King Jr.'s " I have a Dream Speech. " He paints the picture of what life could be like if black and white people worked together. In doing so, he inspires thousands of individuals to make a difference in their communities.
10. Use Factual Evidence to End Your Speech
Your audience may yawn if you only use facts in a speech; however, they can empower a speech if you use them at the right time.
Using facts as a speech closing remark can help you re-engage your audience and keep them captivated. Only include facts pertinent to your topic. For example, Barack Obama used facts and logic to convince the audience of his views.
This is particularly apparent when he spoke in honor of the late Nelson Mandela during a speech in South Africa. In that speech, he mentions:
"You have to believe in facts. Without facts, there's no basis for cooperation." Throughout the many speeches, he gives facts and issues to rally the American public to action.
11. Using an Appeal to Conclude Your Speech
The best approach to composing an impactful emotional appeal is understanding who you're attempting to persuade. Use these questions if you're having difficulty understanding your audience :
What is their current state of mind?
What is the focus of their emotions?
Why are their feelings being guided in this manner?
Finally, remember that persuasion depends on you, the speaker, and your audience. If you can plug into an audience's emotions during your speech, you'll be more effective at touching their hearts and convincing them of your points.
Give Your Speech That Final Punch!
Your closing remarks can empower an audience, depending on your speech. That can include asking them to do something, changing their attitude toward a specific individual or topic, or simply making them understand what you're trying to say.
Nonetheless, your closing remarks aim to leave the audience optimistic about you and the topic of the speech. According to poet Henry Wadsworth Longfellow, "great is the art of beginning, but greater is the art of ending."
Do you need help with your closing remarks in a speech? Then, book a session with us today! We provide premium public speaking training!
Recent Posts
Check out more great articles from the Thought-Leader Blog covering TEDx Talks, success mindsets, and everything else in between
Boss Versus Leader: The Five Key Differences That Set Both Apart
Surprisingly, what determines a boss versus a leader does not come down to how much you impersonate either one. Read the five key differences!
What Is Personal Branding: 4 Ways To Leverage It To Become A Remarkable Leader
What is personal branding? How do you define it? Promote it? Here are 4 ways to leverage your brand and become a leader. Let's get started!
3 Rhetorical Devices In Speeches: How To Level Up Your Next Speech
Using rhetorical devices in speeches is a skill that engages your audience and takes your public speaking to new heights.
How to Become A Digital Entrepreneur: Four Steps You Can Take Today
Digital entrepreneurship is quickly growing. Take these four steps to grow your digital entrepreneur business today!
Your TEDx Talks: 1 Example Of Parallelism In The Gettysburg Address For TED Talk Motivation
The example of parallelism in the Gettysburg Address is a gem speakers can learn from. Take note of its grammatical structure to influence your speaking success!
Business Marketing
Customer Service Emails
Job Search Emails
Professional E-mail Requests
Professional E-mail Responses
Professional Email Examples
Sales & Marketing Emails
Workplace Emails
Career Advice
Workplace Experience
Career Paths
Remote Work
Freelancing
People Management
Remote Employees
Business Productivity
Online Meetings
Productivity Tools
Tools & Resources
Sales & Marketing
Digital Marketing
Business Blogging
Email Marketing
Social Marketing
Social Network Messages
Social Networking
Master Professional Email Communication
Professional Emailing in 5 Days
Email Proficiency Test
Email Pro eBook
Email Samples and Templates
Learning Resources
Third Party Resources
Become a Contributor
Work at Woculus
How to Write a Party Cancellation Message: Examples Included
Best examples of phone script for scheduling appointments, how to write a letter requesting reimbursement examples included, how to write a good morning everyone email samples included, how to respond to an employee's complaint by email: samples included, how to respond to a goodbye email from a colleague, how to become a radiologic technologist: career path, how to become a remote inpatient coder career path, how to become a remote case manager with no experience, remote business analyst career path: comprehensive guide, how remote work increases developer retention and engagement, going green: embracing the paperless office for a sustainable future, 5 best ecommerce order management software (oms) for businesses, buffer review (2023) – pricing, social media, features, 10 winning ways to write closing remarks in an email.
Win your recipient's mind with these ten winning ways to write closing remarks in an email.
Looking for tips on writing salutations in an email? Read the post on Best Salutations and Greetings for Professional Emails.
Please enable JavaScript
Good closing remarks help you create a lasting impression in the mind of the reader of your email.  To create such an impression, there are right remarks for closing an email. Don't close an email to send your client off or get your recipient furious.
1 – Get Your Double 'R' Factor Right
The choice of closing remarks used in an email highly depends on the double 'R' factor. This is the 'recipient's relationship' with you. What kind of relationship exists between you and your recipient? This will determine if your closing remark will be either formal or informal.
If the recipient's relationship is on official grounds, your closing remarks should be formal. However, if the recipient's relationship is casual, the closing remarks should be informal.
In a formal setting, you can write closing remarks such as 'Yours respectfully' followed by your full name while in an informal context, the closing remarks can be simply 'Cheers' or 'Goodbye'.
2 – Carefully Choose Your Words
When writing closing remarks in an email, choose the words you use carefully. Don't use words that will connote inconsistency as closing remarks in your emails. Get your recipient motivated through a careful choice of words.
Read our post showing examples of official email closings and sign-offs .
3 – Be Polite
Emails closing remarks are written by a sender to send a signal to the receiver. The signal can be either positive or negative. This boils down to how polite you are in the closing remarks of your email. Write your closing remarks politely to show the value you place on your recipient. Don't be rude.
Be polite in your presentation. Close in a way that the recipient will feel positive about your email.
4 – Create a Lasting Impression
When you begin an email, you want to get your recipient interested in what you are writing. If you've succeeded in getting your recipient interested by starting strong, you need to sustain your recipient's interest through the way you continue. Since success has been achieved from the beginning of the email to the middle, you should not close insignificantly.
To make your email effective, you must create a lasting impression with your email closing remarks. Write a closing remark that will make your recipient respond positively to your email. Close with remarks that will create a lasting impression on your recipient. This will make your email effective.
Learn more about this in the post on tips for closing official emails effectively .
5 – Finalize Your Consistency
When writing closing remarks in an email, consistency should be established. Don't separate the closing remark from the main body of the email through a closing remark that is not consistent with the message of the email. Finalize your consistency with the totality of the email through closing remarks that will keep the recipient in tune with the email.
6 – Add Some Personality Flavor
Closing remarks in an email inform the recipient about your personality. Write your closing remarks with some personality flavor that will portray you well to your recipient. Add some unique touch that gives it your personality flavor. There are some emails that end so uniquely that makes you understand it's the sender's style.
7 – Creative Remarks Can Be Nice
This kind of email closing remark is rare. By deviating from the norm, the sender of such email with creative closing remark sounds really unique. In official emails, you must ensure whatever you use matches your working relationship with the recipient.
8 – Proper Punctuation
Email closing remarks require the proper use of the punctuation mark, comma.
Professional or business email closing remarks should be followed by a comma. You might decide not to use the comma in your informal or friendly closing remarks but this rule should not be altered in official emails.
9 – Write Your Full Name
When writing your email closing remarks, your full name is very important. Make your identity known especially on professional grounds when the recipient may be meeting you for the first time.
Do not use nicknames or initials in closing emails. They make you appear unprofessional.
10 – Incorporate Extra Information
Additional information like your position in the company, the name of the company and its website are useful when writing your email closing remarks. Also, extra information such as a professional email address will make your email closing remarks worthwhile.
Lastly, do not send professional emails with email addresses that are incongruous for a formal context. Create email addresses with satisfactory names for formal situations, for example, [email protected] , [email protected] , [email protected] .
Avoid email addresses like 's [email protected] '. Such emails are confusing and degrading.
How to Acknowledge an Email Professionally
How to reply an email to confirm appointment, how to write acknowledgement email replies (with samples), 7 tips on ending e-mails professionally (with samples), want more career success improve your online communication., search woculus, related posts, how to write a solicitation email examples included, how to write a product introduction email and 8 samples included, how to write an open house invitation email: examples included, want superior results, better communication.
© Copyright - Woculus
How to Write a Powerful Closing
by Allison Shapira | Mar 31, 2016 | Speaking Tips , Writing Tips , Newsletter | 5 comments
Absolutely! In fact, the opening and closing sentences are the two most important parts of any speech or presentation.
Every speech is an opportunity influence people's behaviors, beliefs, or actions. That's an incredible opportunity and a deep responsibility to make your speech matter. One of the ways to do that is through writing a powerful closing.
Before you write your closing, it's important to identify the emotion of your speech . How do you want people to feel after your speech: Inspired? Outraged? Excited? Your speech should build toward that feeling and your closing sentences should be the culmination of that feeling.
Before you write your closing, it's also important to identify the goal of your speech. What do you want people to do as a result of hearing you speak: Vote for you? Hire your company? Join your company? Identifying this in advance helps you write a closing that reinforces the goal of the speech.
Here are some options for ending your speech:
Close with an inspirational quotation.  Find a short quote that captures the feeling you want the audience to have. Set it up with a transitional sentence that introduces the quote and its relevance to the audience, something like, "The author Marianne Williamson said it best when she wrote…"
Include a call to action. Once you identify what you want people to do as a result of your speech, conclude with a clear call to action that specifically tells the audience how they can get involved. Make sure it's a reasonable request as opposed to something too unrealistic. For instance, asking the audience to introduce you to potential investors is an easier "ask" than asking them to become investors themselves. If you truly know your audience, you will know what "call to action" is important. Be sure to mention how this call to action benefits the audience, not just you.
Tell a story. If you've just delivered a presentation that's an overview of a subject with facts and figures, make it personal by telling a story that helps the audience visualize the subject on a more human level. For instance, "Finally, let me show you an example of this work in action…" [Tip: This technique works really well as a speech opener as well, though you will frame it differently]
Describe the impact of what happens if the audience does what you ask. If your speech is about changing people's actions, then paint a picture of a positive future to help them visualize the outcome. For instance, "By working together, we can all live in a world where…"
Transition to Q+A. After ending with a concluding sentence, pause and then confidently ask if there are any questions in the audience. That transition from speech closing to Q+A is very important to maintain your authority in the room. Don't end with, "So, yeah" and then look questioningly at the audience. Practice that transition with confidence and purpose.
Match the opening sentence. Ideally, the opening and closing sentences should relate to one another in meaning and intensity. As you write your closing sentence, re-read the opening sentence and see how you can refer back to it or build on it. You might need to re-write the opening sentence to match the conclusion. In fact, I often write the two sentences at the same time to make sure they match.
Should I thank the audience?
Toastmasters International often advises its members against saying "thank you" to the audience, but in my experience I think it can be appropriate when said authentically. However, the words "thank you" should not replace your closing; they should be said after the meaningful, momentum-building closing we discussed above. If you do thank the audience, pause after your final sentence, then look the audience members in the eye and say "thank you."
A few other tips:
Memorize your final sentence. This helps you make direct eye contact with the audience which really drives home your message. Don't end your speech by staring down at your paper or staring at your feet and mumbling something unintelligible.
Speak slowly when you conclude. Many people feel rushed to finish their speech so they wind up rushing their conclusion. That can leave the audience confused as to whether or not the speech is over. Speak the final sentence slowly, with confidence and meaning.
Jon, thanks for requesting this topic! I'm sure other readers had similar questions. By using the above methods, you insure that your speech builds to a powerful conclusion that moves your audience to take action. That creates a truly dynamic closing.
Very helpful
Thank you so very much for your comment and for taking the time to read it!
Very Informative
Very good information and really practical tips.
Thank u for such great info
Submit a Comment Cancel reply
Your email address will not be published. Required fields are marked *
Save my name, email, and website in this browser for the next time I comment.
Recent Posts
Making the Case for Communication Training
6 Pitching Techniques to Use When Budgets Are Tight
10 Things I Learned Since Overcoming My Fear of Public Speaking
Lead With Your Voice: A Guide to Confident Leadership Communication
7 Proven Strategies for Networking with Confidence
Has a Video
Infographic
Speaking Tips
Writing Tips
International
Company News
Reflections
Personal Development
Sales Training
Business Training
Time Management
Leadership Training
Book Writing
Public Speaking
Live Speaker Training With Brian
See Brian Speak
Coaching Programs
Become a Coach
Personal Success
Sales Success
Business Success
Leadership Success
5 Mistakes to Avoid During Closing Remarks of a Speech
Is your speech for your next event prepared and ready to go? The introduction and body of your presentation might be in good shape. But don't forget about your closing remarks.
Often, your audience will remember your final words the longest. So don't waste this important part of your speech. It can be difficult to craft closing remarks that are brief but make an impact on your audience. With a few small changes, however, you can end your speech with a bang.
Here are five common mistakes you should avoid during your closing remarks for a speech.
1. Only Saying "Thank You"
It's never a bad idea to thank your audience. But only saying "thank you" can feel abrupt. It doesn't drive your points home. Don't just be polite — give your conclusion some meat so your audience will walk away remembering every word.
For a more impactful end to your speech, summarize your message in a few simple sentences. Then provide some actionable next steps the audience can take. After finishing this conclusion, you can then say "thank you" before exiting the stage.
2. Not Tying Up Loose Ends
Make sure you hit all of the points you say you will. If you say you're going to cover four steps but then only mention three, your audience will notice. And they're going to be so busy wondering what happened to step #4 that they won't remember your other three points!
Maybe you're approaching the end of your speech when you realize with horror that you forgot to cover one of your points. If so, don't panic. Just find a way to naturally slip it in.
If you can't come up with an idea on the fly to smoothly add in your extra point, own up and tell your audience that you forgot a point in the middle, but you're going to give it to them now.
They'll appreciate both the transparency and the extra information. And you'll conclude your speech without leaving any important strings hanging.
3. Not Summarizing Your Main Message
The primary point of your speech should be crystal clear. Don't make your audience figure it out for themselves — spell out the main message of your talk.
Tell them what you're going to tell them, tell them, and then tell them what you told them.
Every part of your speech should tie back to the central point. Make sure you're clear about how your sub-points support or relate to that main message. And the end of your presentation should circle back around to the beginning.
Remember, people are most likely to retain what you say at the very end of your speech. So don't lose this opportunity to summarize your main message and help your audience remember it even after they leave.
4. Not Including A Call-to-Action
If you don't end your speech with a strong call-to-action, you're just leaving money on the table. The whole point of public speaking is to get people to take action.
A call-to-action is an absolutely essential part of your speech . Think of it as the end of a sales presentation: Decide what action you want your audience to take, and then get them to take it.
What goes into a good call-to-action? Your call-to-action should be a strong and decisive statement — a sentence where you could put an exclamation point at the end. Make it easy for your audience to take action by being clear and direct.
Tell your audience what you want them to do, and they'll do it.
5. Not Utilizing Inflection in Your Voice
Your audience is perceptive to not only what you say, but how you say it. Use your tone of voice, inflection, and pitch to signal that things are wrapping up.
Your body language plays a part here, too. You might choose to pick up your speech notes from the podium or close a book that's been open in front of you.
Many speakers will pick up their energy and emphasis as they deliver the conclusion to their speech. This tactic can reinforce to the audience that it's time to sit up and pay attention.
If you want to effectively introduce, explain, prove, and reiterate your key talking points, download my 6-Figure Speaker Ebook.
« Previous Post 7 Tips for Finding a New Job Next Post » The Do's and Don'ts of Public Speaking
About Brian Tracy — Brian is recognized as the top sales training and personal success authority in the world today. He has authored more than 60 books and has produced more than 500 audio and video learning programs on sales, management, business success and personal development, including worldwide bestseller The Psychology of Achievement. Brian's goal is to help you achieve your personal and business goals faster and easier than you ever imagined. You can follow him on Twitter , Facebook , Pinterest , Linkedin and Youtube .
Most Recent
Brian Tracy AI
Mastering the Art of First Impressions: Your Guide to Creating Lasting Connections
How to Get Speaking Engagements and Share Your Message
Demystifying the Writing Process: How Long Does It Take to Write a Book?
Professional Networking: Building Connections for Success
Free Webinar: How To Write a Book and Become a Published Author
Free Video Series: 3-Part Sales Mastery Training Series
Free Assessment: The Confidence Factor
Free Assessment: Discovering Your Talents
Browse Categories
Follow Brian & Join the Discussion
Free Resources
Best Sellers
Knowledge Base
Shipping & Returns
Privacy Policy
About Brian
Brian Recommends
Your Privacy is Guaranteed. We will never give, lease or sell your personal information. Period!
© Copyright 2001-2023 Brian Tracy International. All Rights Reserved.
How to Make Closing Remarks
Kimberley mcgee, 25 jun 2018.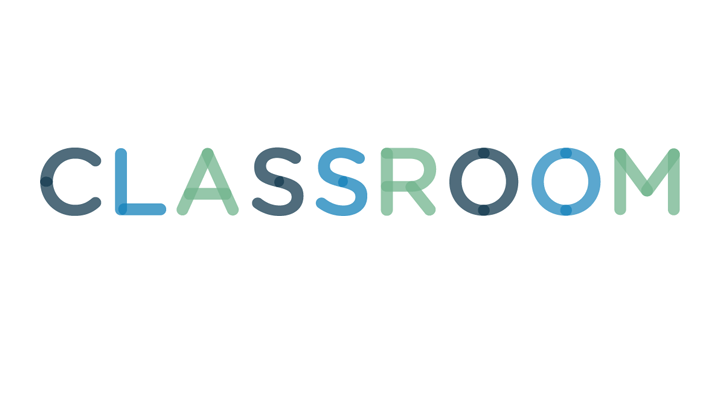 It plays an important part in the success of your speech or presentation. The closing remarks may often be the one part of your entire piece that sits firmly in the audience's memory as they walk away from the presentation. The basic theme is flanked by the key ideas of the piece in the closing remarks. Having a few tips in your writing toolbox before sitting down to wrap up your speech can help you master this vital part of the presentation.
Explore this article
Crafting Your Closing Remarks
The Cause for Credit
Future Acknowledgements
1 Crafting Your Closing Remarks
Creating well-crafted closing remarks requires a recounting of the piece in a way that makes an impact on the audience. Summarize your key ideas. This can include the main thesis of the piece, briefly pointing out the purpose of the event you're attending or recapping the evening's events. A pithy quote or appropriate comical anecdote that lightens the mood and sends your audience off in a jolly temper can give your closing remarks a solid sendoff. If the piece or event was somber, a well-known quote from a culturally significant piece of literature, song or play can bring home the mood you had intended to set with the presentation. The point is to always be brief in your closing arguments. The topic or beginning sentence should let the audience know that you are wrapping up the presentation. Be graceful with your exit in order to let the presentation live long and happily in the memory of each audience member.
2 The Cause for Credit
It's always a good idea to acknowledge organizations or staff that assisted in your being at the event or ability to present your speech. This should be brief and thorough. If you leave a key person from your list it could make your closing remarks memorable for the wrong reasons. Thanking those involved leaves them feeling appreciated and your closing remarks notable.
3 Future Acknowledgements
If you're talking to a nonprofit, political or church group, you may be able to end your presentation with a call to action. Encourage the audience to further the point of your piece by attending a related function or joining a local charity or volunteer group. The closing remarks are the perfect place for this information to pack a punch. If there's a lack of support in the area, back up your call to action with statistics or known places of need in the surrounding area where you're presenting your speech.
1 Write-out-loud.com: How to Write a Speech
2 Career Trend: Ideas for Closing Remarks
About the Author
Kimberley McGee is an award-winning journalist with 20+ years of experience writing about education, jobs, business and more for The New York Times, Las Vegas Review-Journal, Today's Parent and other publications. She graduated with a B.A. in Journalism from UNLV. Her full bio and clips can be seen at www.vegaswriter.com.
Related Articles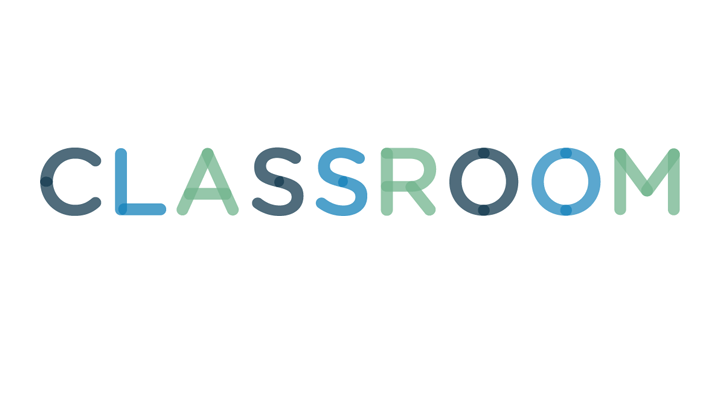 What Is a Preview Statement?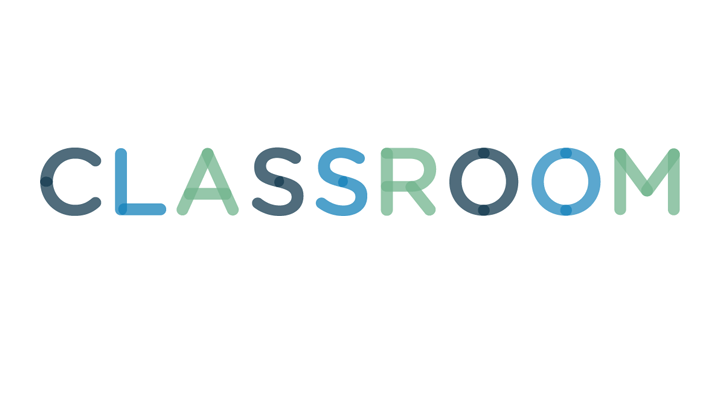 How to Write a Theme Paragraph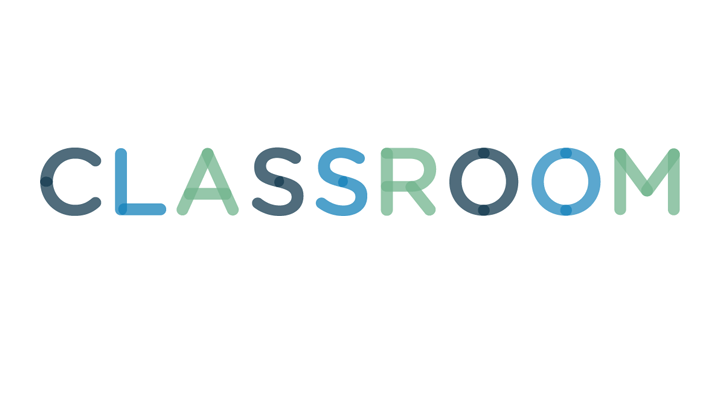 How to Do a Welcome Speech for the Church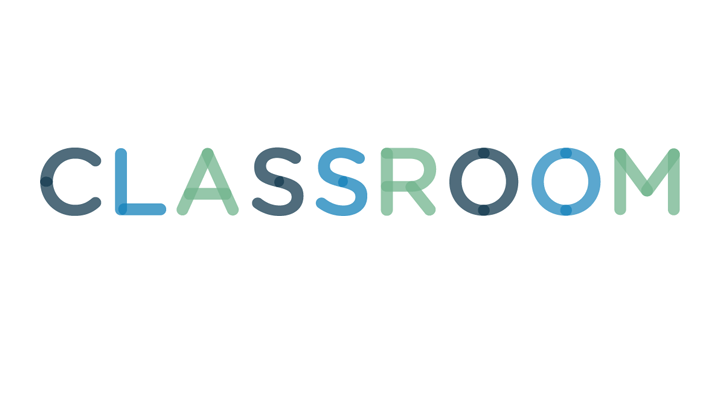 How to Give a Good 8th-Grade Speech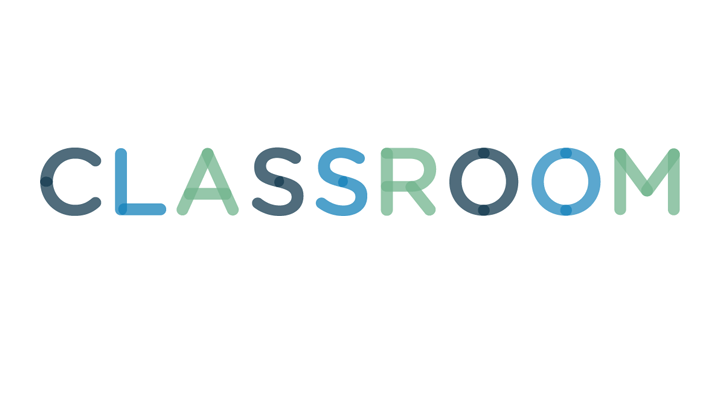 How to Plan a Non-Religious Memorial Service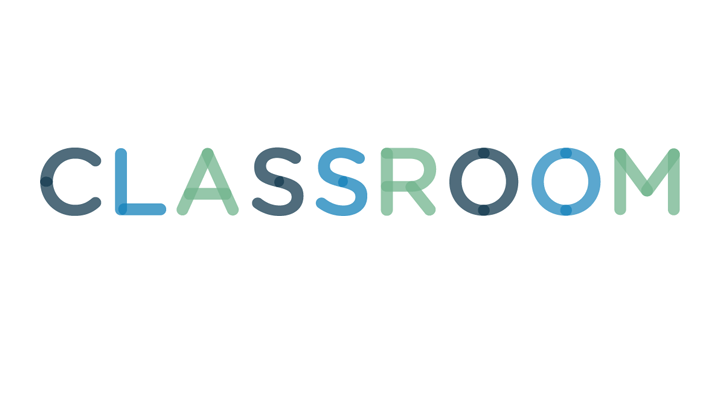 Ideas for Memorials and Remembrance Ceremonies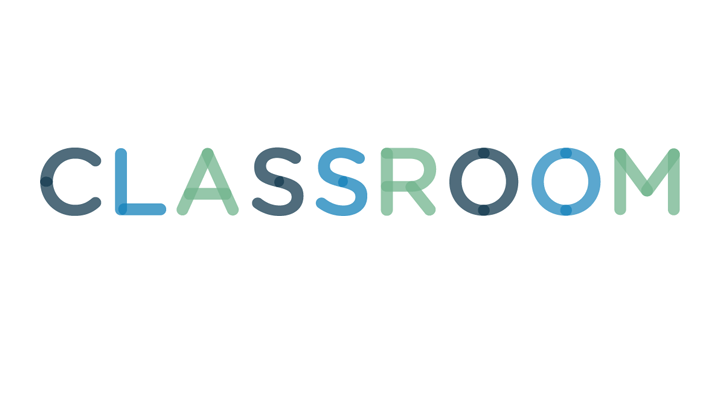 How to Make an Opening Statement in a Debate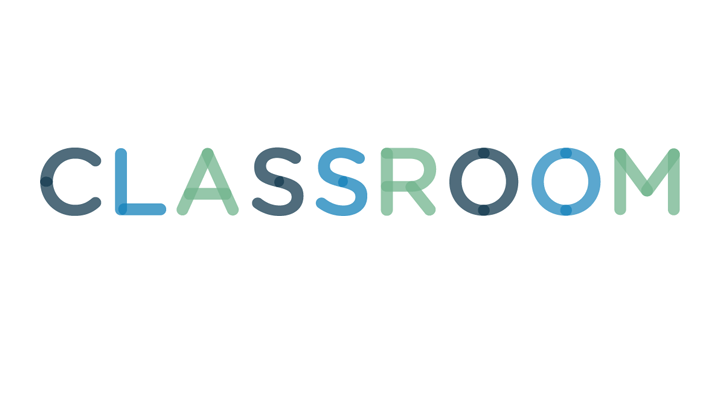 How to Write Conclusions for Persuasive Speeches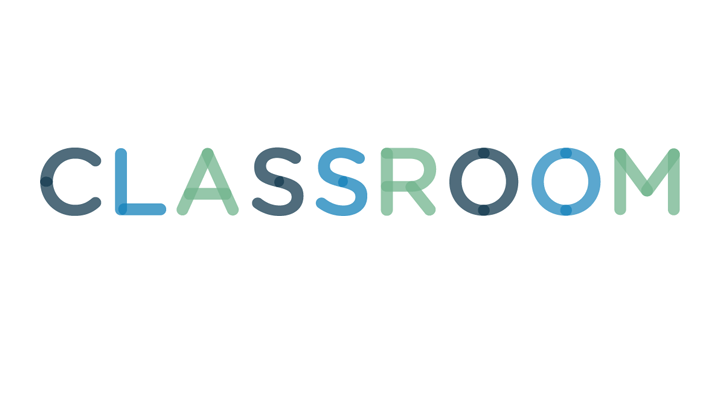 How to Write Thank You Note for Condolences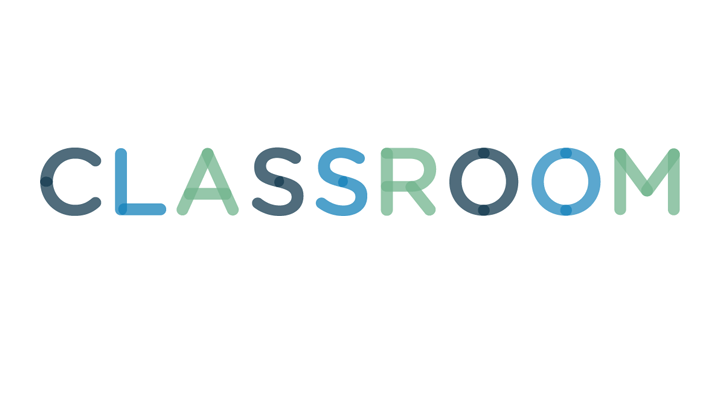 How to Write a Conclusion to a Speech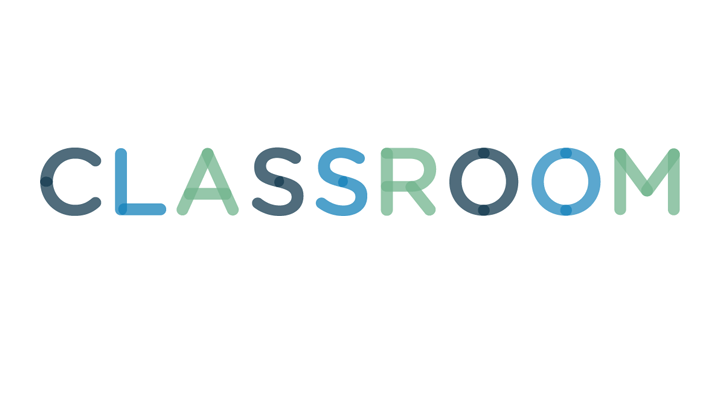 Ways to Present School Reports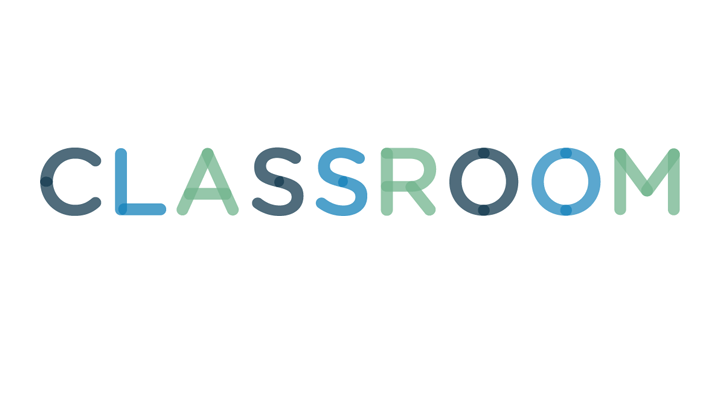 How to Write a Summary of a Speech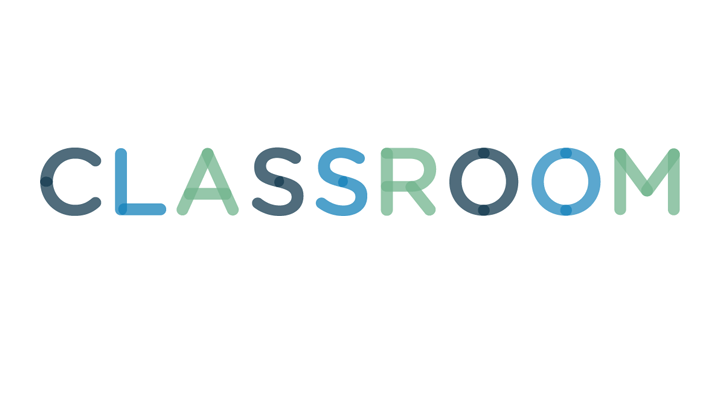 How to Unveil a Plaque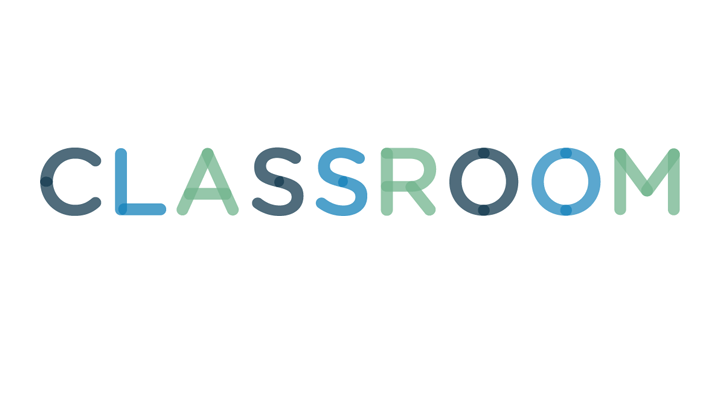 Things for the Mistress of Ceremonies to Say at a Church...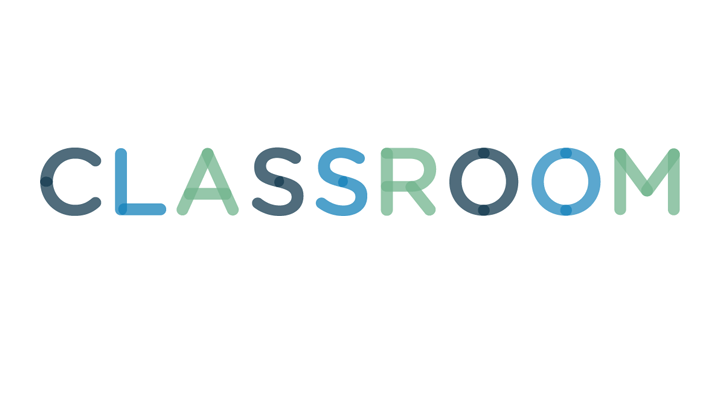 How to Start the Introduction in a Group Presentation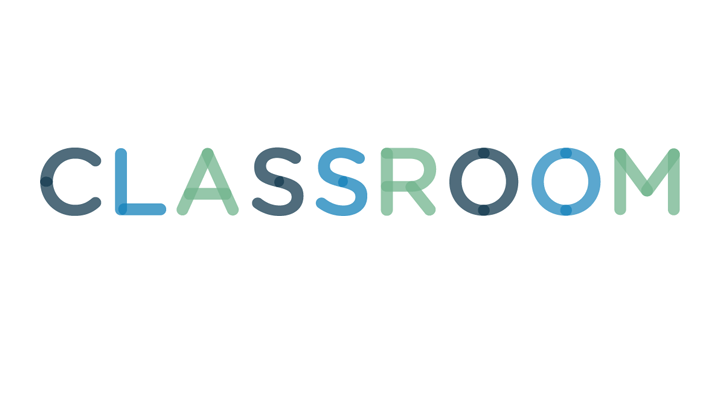 How to Write a Short Speech for a Junior High Student...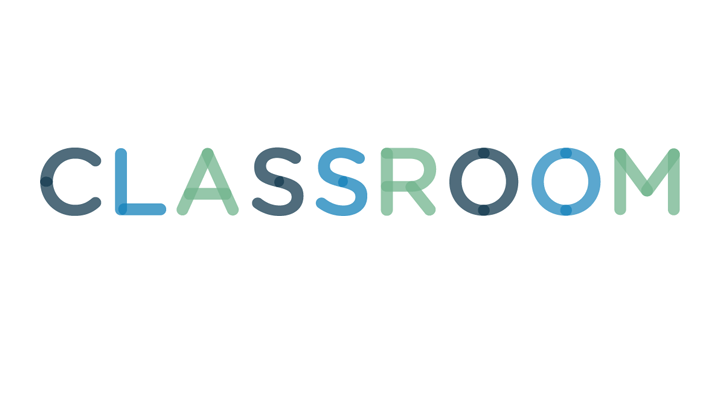 Ideas for Eagle Scout Table Decorations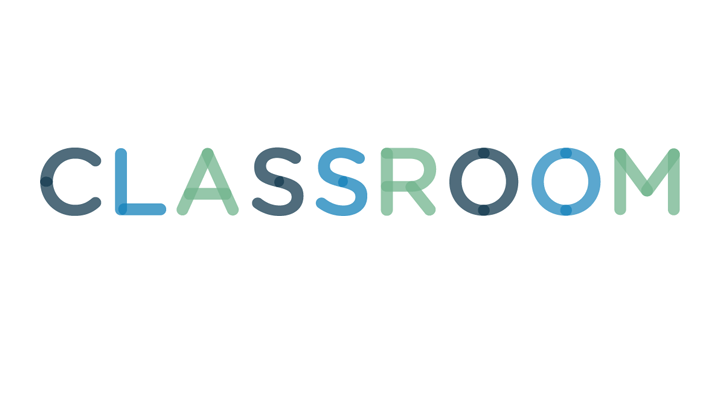 How to Write a Speech for the Fourth Grade Student...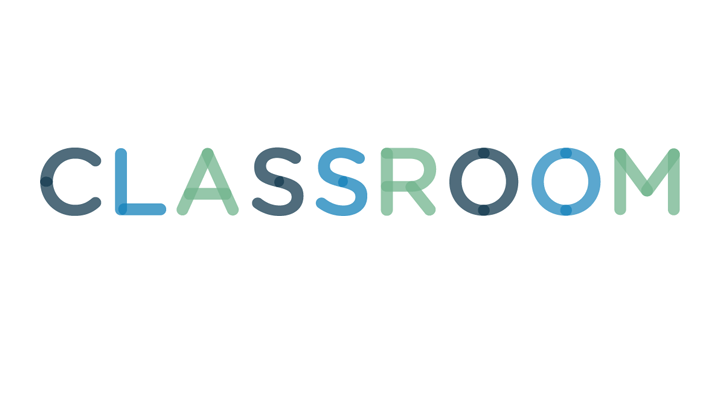 Guidelines for Students to Write a Memoir
Regardless of how old we are, we never stop learning. Classroom is the educational resource for people of all ages. Whether you're studying times tables or applying to college, Classroom has the answers.
Accessibility
Terms of Use
Privacy Policy
Copyright Policy
Manage Preferences
© 2020 Leaf Group Ltd. / Leaf Group Media, All Rights Reserved. Based on the Word Net lexical database for the English Language. See disclaimer .
How to Cite
Language & Lit
Rhyme & Rhythm
The Rewrite
Search Glass
How to Write Opening & Closing Remarks of a Speech
When writing a speech the introduction and the ending are just as important as the body of your speech. The first 30 seconds of your speech must grab your audience immediately. Your ending should be strong and powerful and leave your audience with something to remember, whether it be a thought, idea or feeling.
Define your audience for the speech to, what is the topic and focus and how long does it need to be. Make a outline of your ideas for the speech. Be specific and clear about each point that you wish to speak about. Identify what the theme and purpose is.
Create a statement that captures your audience's interest immediately. Make it dramatic or humorous, depending on the type of talk you are giving. The opening statement should capture your audience's attention or "hook" them. For example, President Franklin D. Roosevelt's speech captured the audience by stating the date, along with the dramatic words, "a date which will live in infamy."
Go back to your main ideas and review what result you wish to have by the end of your speech. Determine how you want the audience to feel in the beginning, middle and end of the speech. A good example is famous baseball player Lou Gehrig's farewell speech. He closes his speech by referencing his bad break, but that he still has a lot to live for, which offered encouragement to him and to his fans.
Begin writing your ending by identifying the call to action that should close your speech. You may have to go back to your purpose to figure this out. Your closing depends on whether you want to motivate or inspire your audience, persuade them to your point of view or to honor or celebrate a person or event. John F. Kennedy's inaugural address is a good example of a motivating conclusion. Kennedy closed his speech by reminding the American people to "go forth to lead the land we love..."
Summarize the main points of your speech and provide some further food for thought for your listeners. Leave your audience with positive memories of your speech. End with a final thought or emotion, which can take the form of an inspiring quote, personal anecdote or call-back to an earlier point in the speech.
University of North Carolina at Chapel Hill -- The Writing Center: Speeches
University of Rhode Island: How to Write a Good Speech
This article was written by the CareerTrend team, copy edited and fact checked through a multi-point auditing system, in efforts to ensure our readers only receive the best information. To submit your questions or ideas, or to simply learn more about CareerTrend, contact us [here](http://careertrend.com/about-us).
Closing Remarks for Presentations (in 2023)
Last updated on July 7th, 2023
Two aspects of a speech or presentation hold immense importance to ensure that you are able to leave a lasting impact on your audience, i.e. the opening and closing remarks. Using the right words can help you leave on a high note and needless to say, failing to do so can make your presentation forgettable and in some cases, regrettable.
How to End a Speech? Sample Closing Remarks and Tips for Presentations
The type of closing remarks you add to your presentation will depend upon the environment, the topic of the speech and the kind of audience you are addressing to. Let's take a look at some sample closing remarks that you can use, along with some basic tips for concluding your presentation in an appropriate manner. You can use these examples below for inspiration, to learn how to end a speech.
Example of Formal Closing Remarks
You might want to end your presentation formally with comments like these:
FREE PowerPoint Templates for Presentations Download presentation templates with attractive designs, layouts and styles. Thousands of slides & templates to choose from.
It's been a pleasure being with all of you today, thank you.
Thank you all for your patience, I wish you all a very good evening. Good Bye.
It's been an honor to be among such accomplished individuals and to be able to present my perspective before you all, thank you and good evening/day.
Thank you all for being here today and taking the time to patiently listen to what I had to say, I wish you all a blessed day.
Below is an example of a formal closing remark by Bill Gates at the Harvard Commencement.
Funny Closing Remarks
You can also add a touch of humor to make things more interesting with a closing remark like these:
"It is finally time to end the excruciating pain I have all given you, time to get some caffeine! Thank you!"
"It's been a pleasure torturing you all with convoluted statistics and wordy speeches, have a great day!"
"Now that we have that out of the way, time for me to get back home before my parents ground me!"
"I hope you were all unable to understand anything I said! Confused? Good! Have a good day"
Note: Such a closing remark might be suitable where you have been able to keep your audience laughing throughout the presentation session and the audience might be in the right mood to receive such a remark in a lighthearted manner.
Even when you crack a joke, make sure to follow it up with a formal comment like 'Thank You', 'Good Bye', 'Good Evening' or 'Have a Great Day'. Say it with a smile, to make sure you don't look rude or the audience does not misunderstand you in anyway.
While the below comment by Will Ferrell wasn't a closing remark but it serves as a good example as to how you can end your presentation with some humor.
The presenter can support the close of the presentation with some visual slides. The thank you slides provided by SlideModel for example can be a good fit for this purpose. Read the full review from fixthephoto.com.
Tips for Adding Closing Remarks to Your Presentations
There are a number of ways by which you can add closing remarks to your presentations. Below are some methods you can use for leaving a major impact on the hearts and souls of your audience.
1. Adding closing remarks with the conclusion
This can be done to closely knit your conclusion with a closing remark which might inspire your audience.
2. Keeping the closing remarks separate from the conclusion
Sometimes it's best to keep your closing remarks aside from the conclusion to avoid confusing the audience. This might be suitable when your closing remarks are meant to stand out apart from your conclusion. For example, your conclusion might be neutral but your closing remarks might provide your perspective on the topic and what you think is the best course of action.
3. Closing remarks and a summary of your presentation
When your closing remarks are closely tied to your conclusion/summary, you can use this method. Summarizing information can help the audience gather their thoughts and be reminded of essential aspects of your presentation, followed by a closing remark which resonates with the summarized content. You can effectively summarize your presentation by utilizing an online summarizer. A text summarizer can help to encompass the main points of your presentation and tie your closing remarks.
4. Using amazing facts to inspire your audience
This can be a very handy approach, i.e. to use a mind boggling fact to inspire the audience and to direct them towards your preferred opinion.
5. Call to action
Almost every type of presentation has a call to action. It is unlikely that a presenter in some way or the other will not be encouraging the audience to act, be it a sales presentation, motivational speech or a presentation about social issues. It could be as simple as adding a QR Code that links to your digital business card , thereby giving them an opportunity to contact you.
6. Reiterate Your Main Message
Your closing remarks should reinforce the main message or takeaway from your presentation. This helps in embedding the core idea in your audience's mind, reminding them of what you want them to remember most.
7. Create an Emotional Connection
Closing remarks that tap into emotions can leave a lasting impression. A touching story, an inspiring quote, or a call to personal action can help create this emotional resonance, making your presentation more memorable.
8. Ensure Clarity and Brevity
While crafting your closing remarks, remember to keep them concise and clear. Avoid using jargon or complex sentences, and aim for straightforward language that your audience can easily comprehend.
9. End with a Call to Action
If applicable, give your audience something to do after your presentation. Whether it's visiting a website, reading a book, or making a change in their life, a call to action gives your audience a practical next step. You can use the Call-To-Action to end your speech.
10. Thank Your Audience
It's always polite and effective to thank your audience in your closing remarks. Showing appreciation for their time and attention helps to foster a positive relationship and leaves a favorable impression. Use Thank you slides when you end your presentation.
11. Use Visual Aids
To enhance your closing remarks, consider using visual aids such as slides or infographics. These can summarize your main points, reinforce your message, and make your remarks more engaging and impactful.
12. Practice Delivery
Your closing remarks aren't just about what you say, but also how you say it. Practice your slideshow and the presentation delivery to ensure you convey your message with confidence and clarity. Consider your tone, pace, and body language, as these can significantly affect your audience's perception of your remarks. You can use tools like the Presentation Coach to rehearse your presentation.
Final words
We hope it will help you deliver a memorable presentation by ending it with proper closing remarks. Make sure that your audience feels satisfied after hearing the end of your speech. Ending on an optimistic note may leave a lasting impression on them, which is what matters the most in such professional events like interviews and presentations.
Share this post:
About Farshad
IT professional, communications specialist and Blogger!
View other posts by Farshad »
One comment on " Closing Remarks for Presentations (in 2023) "
This was very helpful. Thank you.
Leave a Comment Cancel reply
Your email address will not be published. Required fields are marked *
Save my name, email, and website in this browser for the next time I comment.
Sign up to our newsletter
We will send you our curated collections to your email weekly. No spam, promise!

Want to create or adapt books like this? Learn more about how Pressbooks supports open publishing practices.
9 Closing a Speech: End with Power and Let Them Know It is Time to Clap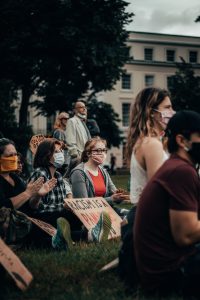 Open Your Speech With a Bang Close It With a Slam-Dunk Westside Toastmasters
"Great is the art of beginning, but greater is the art of ending," according to poet Henry Wadsworth Longfellow. The first few words of your speech make the audience want to listen and the last few sentences help them decide what they feel about you and your topic. In this chapter, I will explain the function of a conclusion, the format of a conclusion, and I will give you numerous examples of ways to end your speech. Most of this chapter is dedicated to showing you good examples of different types of speech closings. Let's get started by talking about the purpose of the closing.
A Strong Closing Does Many Things
Summarizes the points. By restating your points your audience is more likely to remember them.
Tells the audience when to clap. Let's face it, it is so awkward when you are done with your speech, and no one claps. Being clear the end is near, relieves the audience of the pressure of wondering if they are clapping at the right time.
Provides resolution. Your speech should give the audience a sense of resolve or a sense of being challenged.
The Formula for Closing Most Speeches
Transition statement to ending.
Review the main points–repeat the thesis.
If it is a persuasive speech, tell the audience what you want them to do or think.
Provide a closing statement.
Restate the Thesis
Tell them what you are going to say, say it, tell them what you have said. This speech pattern is useful in most types of speeches because it helps the speaker to remember your key points. As you build your closing, make sure you restate the thesis. A good rule of thumb is to write it in such a way that if the audience were asked to restate the main points, their answer would match closely with your thesis.
EXAMPLE Watch as Stella Young gives her thesis and then restates her thesis at the end of the speech as she wraps up. The thesis of the talk in the introduction: We've been sold the lie that disability is a Bad Thing, capital B, capital T. It's a bad thing, and to live with a disability makes you exceptional. It's not a bad thing, and it doesn't make you exceptional. Restates the thesis of the talk at the closing: Disability doesn't make you exceptional but questioning what you think you know about it does.
Stella Young, I'm not your inspiration, thank you very much. https://www.youtube.com/watch?v=GtPGrLoU5Uk
This next example is from a student's speech. It is easy to pull out one sentence that clearly summarizes the main points of her speech. Following her summary, she winds the speech down into a thoughtful conclusion and ends with three powerful words.
Now is the time to separate the war on drugs from the war on addiction. T oday you've heard the problems, impacts, and solutions of criminalizing addictions. Bruce Callis is 50 years old now. And he is still struggling with his addiction. while you all are sitting out there listening to this, I'm living with it. Bruce Callis is my father and for my entire life, I have watched our misguided system destroy him. The irony here is that we live in a society where we are told to recycle. We recycle paper, aluminum, and electronics. But why don't we ever consider recycling them most precision think on Earth– the human life. Student Tunnette Powell, Winner of the 2012 Interstate Oratorical Association Contest.
Closing Phrases
After you restate your thesis, you should carefully deliver your closing phrases.  Your closing should provide a resolution to your speech and/or it should challenge the audience. Frantically Speaking writer Hrideep Barot suggests  "a conclusion is like tying a bow or ribbon to a box of your key ideas that your audience will be taking along with them."
A speech closing is not just about the words you say, but it is also the way you say it. Change the pace near the end of your speech. Let your tone alone should signal the end is near. It is about deliberate voice control, don't let your voice weakly away.
In the next section, I will cover these ways to end your speech:
End with powerful words End with a quote End with a graphic End with parallel construction End on a positive note End with a challenge End with a question End with inspiration End with well-wishing End with humor End with a call to action End with a feeling of resolve End with a prop
The best way to teach you about advanced closings is to show not tell. For this section, I will briefly explain each type of closing and then provide a video. Each video is queued so you can play the video and watch the closing statement.  I included a transcript under each video if you want to follow along.  It will be most beneficial for you to watch the clip and not just read the text. By watching, you will have a chance to hear the subtle changes in the speaker's voice as they deliver their closing statements.
End with Powerful Words
As you design your closing, look at the last three to five words and examine them to see if they are strong words. Oftentimes, you can rearrange a sentence to end with a powerful word. (I have the video cued to play just the closing)
Watch this clip for how BJ Miller ends with a powerful thought and a powerful word. 
Parts of me died early on, and that's something we can all say one way or another. I got to redesign my life around this fact, and I tell you it has been a liberation to realize you can always find a shock of beauty or meaning in what life you have left, like that snowball lasting for a perfect moment, all the while melting away. If we love such moments ferociously, then maybe we can learn to live well — not in spite of death, but because of it. Let death be what takes us, not lack of imagination. BJ Miller, What Really Matters at the End of Life
End by Circling Back to the Opening
Another type of ending is to circle back to what you said in the beginning. You can revisit a quote, share the end to an illustration that was begun in the beginning, or you can put away a prop you got out in the beginning.
Watch this clip for how Zubing Zhang begins and ends with the same quote to circle back around to the main idea. 
She starts by telling a story of bungee jumping off the world's highest platform and how she saw a sign with a quote that says, "Life begins at the edge of your comfort zone." After telling her own story about pushing her emotional limits, she circles back around at the end by saying, "As the words said high on the bungee platform, "Life begins at the edge of your comfort zone."
Yubing Zhang, Life Begins at the End of Your Comfort Zone. 
End With Quote
If you end your speech with a quote, attend to the following.
Always say the author of the quote before the quote for example, "I want to leave you with a leadership quote 'What you do has far greater impact than what you say,' Steven Covey." The problem with this ending is that "Stephen Covey" are the last two words of the speech and that is boring. Consider instead this ending. "I think Robin Sharma said it best 'Leadership is not about a title or a designation. It's about impact, influence, and inspiration.'" In this arrangement, the last three words are powerful–influence and inspiration.
Provided context for the quote before or after. Make sure the quote is meaningful and not just an easy way to end.
Watch this clip for how Sir Ken Robinson ends with a quote. Notice how he says the author and then the quote.
Also, notice how he then ties his speech to the quote with a final few sentences and ends with the powerful word–"revolution" and how he uses a strong vocal emphasis as he says his last word. (I have the video cued to play just the closing)
There's a wonderful quote from Benjamin Franklin. "There are three sorts of people in the world: Those who are immovable, people who don't get it, or don't want to do anything about it; there are people who are movable, people who see the need for change and are prepared to listen to it; and there are people who move, people who make things happen." And if we can encourage more people, that will be a movement. And if the movement is strong enough, that's, in the best sense of the word, a revolution. And that's what we need.
Sir Ken Robinson, How to Escape Education's Death Valley. 
End with a Graphic
You might want to use a visual to make your final point. Bringing in a picture, graphic, or object, reengages the audience to pay attention to your final ideas.
Watch this clip for how Barry Schartz uses the magic words "so to conclude" and then he creatively uses a picture of a fishbowl to narrow in on his point. Notice how his final word is spoken with urgency as he says "disaster." (I have the video cued to play just the closing)
 So, to conclude. (He shows a picture of fish in a fishbowl) He says, "You can be anything you want to be — no limits." You're supposed to read this cartoon and, being a sophisticated person, say, "Ah! What does this fish know? Nothing is possible in this fishbowl." Impoverished imagination, a myopic view of the world –that's the way I read it at first. The more I thought about it, however, the more I came to the view that this fish knows something. Because the truth of the matter is, if you shatter the fishbowl so that everything is possible, you don't have freedom. You have paralysis. If you shatter this fishbowl so that everything is possible, you decrease satisfaction. You increase paralysis, and you decrease satisfaction. Everybody needs a fishbowl. This one is almost certainly too limited –perhaps even for the fish, certainly for us. But the absence of some metaphorical fishbowl is a recipe for misery and, I suspect, disaster. Barry Schwartz, The Paradox of Choice
End with Parallel Construction
Parallel construction is a series of repeated phrases. It can be a powerful tool to use in a persuasive speech as it creates a feeling of importance.
Watch this clip for how Malala Yousafzai ends with a series of parallel statements to build momentum. Notice how her pace perfectly matches her words and you feel her strength when she ends with "education first." (I have the video cued to play just the closing)
Dear brothers and sisters, we must not forget that millions of people are suffering from poverty, injustice, and ignorance. We must not forget that millions of children are out of schools. We must not forget that our sisters and brothers are waiting for a bright peaceful future. So let us wage a global struggle against illiteracy, poverty, and terrorism, and let us pick up our books and pens. They are our most powerful weapons. One child, one teacher, one pen, and one book can change the world. Education is the only solution. Education First.
Malala Yousafzai,  United Nations Youth Assembly
End on a Positive Note
Audiences are constantly evaluating a speaker to determine their attitude and motivation. As you consider your speech closing, ask yourself what type of impression do you want to leave?  Do you want to leave them with depression or hope? Sadness or promise? Most of the time, audiences will receive messages that end positively better than speeches that end negatively.
In this speech sample, Hans Rosling showed the audience some hard statistics and he even pointed fingers at the audience as part of the problem. To help them hear his main point, he wisely ends on a positive note.
Watch this clip for how Hans Rosling ends this thought-provoking talk on a positive note. (I have the video cued to play just the closing)
Now, when thinking about where all this leaves us, I have just one little humble advice for you, besides everything else, look at the data. Look at the facts about the world and you will see where we are today and how we can move forwards with all these billions on our wonderful planet. The challenge of extreme poverty has been greatly reduced and it's for the first time in history within our power to end it for good. The challenge of population growth is, in fact, already being solved, the number of children has stopped growing.  And for the challenge for climate change, we can still avoid the worst, but that requires the richest, as soon as possible, find a way to use their set their use of resources and energy at a level that, step by step, can be shared by 10 billion or 11 billion by the end of this century. I've never called myself an optimist, but I do say I'm a possibilist and I also say the world is much better than many of you think.
Hans Rosling, Facts about the Population.
End with a Challenge
Leave the audience with a doable personal challenge. Help them mentally make sense of all the information that you shared by helping them know how to file it away and how to use it.
Watch this clip for how Melissa Butler ends with a challenge. (I have the video cued to play just the closing)
So, I challenge each of you, when you go home today, look at yourself in the mirror, see all of you, look at all of your greatness that you embody, accept it, and love it. And finally, when you leave the house tomorrow, try to extend that same love and acceptance to someone who doesn't look like you . Melissa Butler, Why You Think You're Ugly. 
Watch this clip as Darren LaCroix literally falls face down to anchor the point that when we fall, we "fall forward." (I have the video cued to play just the closing)
Darren LaCroix talks about taking risks and falling down and getting back up, he literally and purposefully falls down during his speech and ends this way: What's your next step… take it. I didn't want to look back at my life and say you know I never did try that comedy thing, but I died debt-free. All of us are headed toward that goal we are going to teach a point where we get stuck and our feet are like in cement and we can't move but we're so afraid of that ouch but we forget that if we lean forward and take a risk–(He falls face down) and we fall on our face. When we get up, notice, you still made progress. So please, with me, go ahead and fall. But fall forward. Darren LaCroiz, Winning Speech delivered at National Speech Association
End with a Question
Asking a question at the end is one way to reengage the audience. It helps them think about what your topic might mean for them.
Watch this clip for how David Eagleman reminds us about why his topic is important and then ends with a question. Notice how he pauses before his final question and how he changes the pace of his speech for the final sentence. (I have the video cued to play just the closing)
So I think there's really no end to the possibilities on the horizon for human expansion. Just imagine an astronaut being able to feel the overall health of the International Space Station, or, for that matter, having you feel the invisible states of your own health, like your blood sugar and the state of your microbiome, or having 360-degree vision or seeing in infrared or ultraviolet. So the key is this: As we move into the future, we're going to increasingly be able to choose our own peripheral devices. We no longer have to wait for Mother Nature's sensory gifts on her timescales, but instead, like any good parent, she's given us the tools that we need to go out and define our own trajectory. So the question now is, how do you want to go out and experience your universe?
David Eagleman, Can We Create New Senses for Humans? 
Watch this clip for how Lera Boroditsky ends with a personal note and a  powerful final question. (I have the video cued to play just the closing)
I want to leave you with this final thought. I've told you about how speakers of different languages think differently, but of course, that's not about how people elsewhere think. It's about how you think. It's how the language that you speak shapes the way that you think. And that gives you the opportunity to ask, "Why do I think the way that I do?" "How could I think differently?" And also,  "What thoughts do I wish to create?" Lera Boroditsky, How Language Shapes the Way We Think
End with Inspiration
"Inspiring your audience is all about helping them see their own vision, not yours."
You may want to end your speech with inspiring and encouraging words. Pick words that resonate with most of your audience and deliver them in such a way that your audience feels your lift in emotion.
Watch this clip for how Chimamanda Ngozi Adichie ends with an inspiring final note and a powerful last few words "regain a kind of paradise" (I have the video cued to play just the closing)
Stories matter. Many stories matter. Stories have been used to dispossess and to malign, but stories can also be used to empower and humanize. Stories can break the dignity of a people, but stories can also repair that broken dignity.
I would like to end with this thought:   That when we reject the single-story,   when we realize that there is never a single story   about any place,   we regain a kind of paradise.
Chimamanda Ngozi Adichie,  The Danger of a Single Story  
Watch this clip for how Dan Pink ends with an inspiring final note. (I have the video cued to play just the closing) Let me wrap up. There is a mismatch between what science knows and what business does. Here is what science knows. One: Those 20th century rewards, those motivators we think are a natural part of business, do work, but only in a surprisingly narrow band of circumstances. Two: Those if-then rewards often destroy creativity. Three: The secret to high performance isn't rewards and punishments, but that unseen intrinsic drive– the drive to do things for their own sake. The drive to do things cause they matter.
And here's the best part. We already know this. The science confirms what we know in our hearts. So, if we repair this mismatch between what science  knows and what business does, if we bring our motivation, notions of motivation into the 21st century, if we get past this lazy, dangerous, ideology of carrots and sticks, we can strengthen our businesses, we can solve a lot of those candle problems, and maybe, maybe — we can change the world. I rest my case. Dan Pink, The Puzzle of Motivation
End with Well Wishing
There are several types of closings where the speaker wished the audience well.
The Benediction Close: M ay God bless and keep you…. The Presidential Close: God bless you and may God bless the USA The Congratulatory Close: I congratulate you on your accomplishment and wish you continued success. 
End with Humor
You can end on a fun lighthearted note. It is important to always run your humor by a variety of people to make sure you are funny, and your humor is appropriate.
Watch this clip for how Andrew Dunham uses humor throughout his speech and ends with a funny one-liner. (I have the video cued to play just the closing)
I wish you all the best as we begin this journey on our paths and I sincerely hope and pray that your time and success have proven to be as memorable and spiritually rewarding as mine. If not, there's always summer school.
Andrew Dunham, Valedictorian Comes Out As Autistic During Speech
End with a Call to Action
If you are delivering a persuasive speech, let the audience know exactly what you want them to do.
End with a Feeling of Resolve
Paul Harvey made famous the line "And now you know…the rest of the story." Your closing should allow us to know the rest of the story or to know how a situation was resolved.
Watch this clip for how Lucy Hone ends this tough but inspiring talk with a feeling of resolve (I have the video cued to play just the closing)
https://youtu.be/9-5SMpg7Q0k?t=913 If you ever find yourself in a situation where you think there's no way I'm coming back from this, I urge you to lean into these strategies and think again. I won't pretend that thinking this way is easy and it doesn't remove all the pain. But if I've learned anything over the last five years, it is that thinking this way really does help. More than anything it has shown me that  it is possible  to live and grieve at the same time. And for that I will be always grateful. Lucy Hone, The Three Secrets of Resilient People
End with a Prop
Nancy Duarte says you should give your audience, SOMETHING THEY  will ALWAYS REMEMBER–S.T.A.R. One way to do that is with an action or statement that will have the audience talking about it for a long time. President Obama did it with a mic drop.
Memorize Your Conclusion
End on time.
Do not diminish the effect of a great speech with a bloated, aimless conclusion. Dan Rothwell.
"Times about up."
Don't end with any references to time. It is like a giant stop sign saying, "stop listening."  Don't highlight that you ran over time or that it is almost time for lunch. You want them to think about your speech, not the clock.
"Any Questions?"
You want them to feel a sense of closure for your speech.  End with something powerful and let them applaud.  After the applause, you can offer to answer questions. Similarly, projecting your last slide with the words, "Any Questions" is a weak ending.
"Let Me Add This Point I Missed"
If you forget something in the body of your speech, it is usually best to leave it out.  Most of the time you are the only one who will miss it.
"Thank You to the Team"
There is a time to thank the organizers and those who helped you but it is not at the end of your speech. Your focus should be on your audience and what they need and what they need to hear is your idea.  Send a thank you letter to the team if you want them to feel your appreciation.
"I'm Sorry"
"Sorry again for the technology issue," "I apologize for going over time, " "I regret I have no answer to this." These are all negative phrases.  Keep to your topic that is what they need to hear and stay focused.
"I'll Close with this Video"
No, you should close with talking about the big idea.
If you don't have a plan at the end, you will ramble. "Steer clear of meandering endings they kill a story," according to the Moth Storytelling website. "Your last line should be clear in your head before you start. Yes, bring the audience along with you as you contemplate what transpires in your story, but remember, you are driving the story, and must know the final destination. Keep your hands on the wheel!"
To Thank or Not to Thank, That is the Question
There is a debate amongst speech professionals, speech teachers, and speech coaches about whether or not you should thank the audience. Here are their main arguments.
Why You Should Not Say Thank You
You want to end with powerful words. "Thank you" are not strong words.
The recency effect suggests they will remember the last words you spoke. You want them to remember more than just "thank you."
It is not a very creative way to end.
It can be a sign of a lazy speaker, "I have no idea how to end this, I've run out of good things to say so I'll say 'Thank you' so you will clap now."
Why You Should Say Thank You
It has come to be the expected ending in many settings. Violating their expectations can cause them to have a negative reaction.
It clearly signals you are finished so the audience knows when to clap. The relieves the pressure from both you and the audience.
It expresses gratitude.
I will leave it up to you to decide what works for you. As for me, I plan on trying to find more creative ways to end other than just saying "thank you."
Maximizing the Primacy Recency Effect
If I were to read you a list of thirty things on my grocery list and then asked you to list all that you can remember, chances are you would remember the first times on the list and the last items on the list ( and any ones you found interesting from the middle). When people engage in listening, they tend to remember the first and last things they hear, it is called the primacy-recency effect. T his is just one more reason that your introduction and conclusion should be so well planned out. It is those first words and last words that the audience is going to remember. 
The primacy recency effect influences, not only what people pay attention to in a speech, but also which speech we pay the most attention to in a series of speeches. For example, if there is a lineup of six speakers, the first and last speakers tend to get the most attention.
As a speaker, you can use this information to your advantage by volunteering to go first or last. If you are giving a long presentation, you can break it up by allowing the audience to move around or talk to a neighbor. When you come back from break, you have re-engaged that primacy effect and moved them back to a high state of attention.
Do You Have Everything You Need for a Strong Closing?
Have I signaled my speech is coming to an end with my words or my voice?
Have I restated my main points?
If I am persuading my audience, do they know what I want them to do or think?
Have I written the last three to five words in such a way that I end with powerful words?
Have I memorized my closing?
Getting Off the Platform is Part of Your Closing
Plan on making a strong exit. Whether you are stepping off a stage or simply going to your seat, you should consider that the audience is watching you.
I have had students who finished their speech and then walked over to the trashcan and in a large, exaggerated movement, they threw their notecards in the trash. In our minds, we threw their message away with those cards. I've seen speakers, sit in their chairs and then announce, "I can't believe my hands were shaking so much." I've sat there and thought, "I didn't notice." I then realized that the comments they made influenced my perception of them and my perception of their topic.
You said your last word and the audience is applauding, now what? Look at your audience and smile and nod in appreciation before walking off the stage. If you will be answering questions, wait until after the applause stops to begin your question and answering period.
When practicing your speech, it is a good idea to start from your chair, walk up to a spot and then give your speech, and then walk back to your chair and sit down. Your "speech" impression begins and ends from your chair.
Key Takeaways
Remember This!
A speech closing should include a review of the main points and a purposeful closing sentence.
Persuasive speech endings should tell the audience specifically what they should do or think about.
The recency effect suggests that people remember the most recent things they have heard which is one reason the closing is so important.
Chance the pace of your speech and the tone of your voice to signal the end of the speech.
Please share your feedback, suggestions, corrections, and ideas.
I want to hear from you. 
Do you have an activity to include? Did you notice a typo that I should correct? Are you planning to use this as a resource and do you want me to know about it? Do you want to tell me something that really helped you?
Click here to share your feedback. 
Adichie, C.N. (2009). The danger of a single story. [Video]. YouTube https://www.youtube.com/watch?v=D9Ihs241zeg Standard YouTube License.
Anderson, C. (2016). TED talks: The official TED guide to public speaking. Mariner Books.
Barot, H.  Fifteen powerful speech ending lines (and tips to create your own). Frantically Speaking. https://franticallyspeaking.com/15-powerful-speech-ending-lines-and-tips-to-create-your-own/
Boroditsky, L. (2017). How language shapes the way we think.  https://www.ted.com/talks/lera_boroditsky_how_language_shapes_the_way_we_think  Standard Youtube License. 
Butler, M. (2018). Why you think you're ugly. [Video]. YouTube  https://www.youtube.com/watch?v=imCBztvKgus  Standard YouTube License. 
Dunham. A. (2019). Valedictorian comes out as autistic during speech. [Video]. YouTube  https://www.youtube.com/watch?v=GtPGrLoU5Uk  Standard Youtube License. 
Eagleman, D. (2015). Can we create new senses for humans?[Video]. YouTube  https://youtu.be/4c1lqFXHvqI  Standard YouTube License. 
Hone, L. (2019).  The three secrets of resilient people. [Video]. YouTube  https://youtu.be/NWH8N-BvhAw  Standard YouTube License. 
Jeff, P. (2009). Ten ways to end your speech with a bang. http://sixminutes.dlugan.com/10-ways-to-end-your-speech
Jobs, S. (2005). You've got to find what you love. https://news.stanford.edu/2005/06/14/jobs-061505/
Khanna, P. (2016). Let the head of TED show you how to end your speech with power. https://www.fastcompany.com/3059459/let-the-head-of-ted-show-you-how-to-end-your-speech-with-p
Karia, A. (2013). How to open and close a TED talk (or any other speech or presentation). https://akashkaria.com/wp-content/uploads/2014/01/HowtoOpenandCloseaTEDTalk.pdf
LaCroix, D. (2001). World champion of public speaking. [Video]. YouTube  https://www.youtube.com/watch?v=FUDCzbmLV-0  Standard YouTube License. 
Mandela, N. (2011). Speech from the dock in the Rivonia trial.[Video]. YouTube https://www.nelsonmandela.org/news/entry/i-am-prepared-to-die  Standard YouTube License. 
Mandela, N. (1994). Presidential Inaugural Speech. [Video]. YouTube  https://www.americanrhetoric.com/speeches/nelsonmandelainauguralspeech.htm  Standard YouTube License. 
Miller, B.J. (2015). What really matters at the end of life. [Video]. YouTube  https://www.ted.com/talks/bj_miller_what_really_matters_at_the_end_of_life?language=en  Standard YouTube License. 
Moth. (2021). Storytelling tips and tricks: How to tell a successful story. https://themoth.org/share-your-story/storytelling-tips-tricks 
Obama, B. (2016). White House correspondents dinner. [Video]. YouTube  https://www.youtube.com/watch?v=NxFkEj7KPC0  Standard YouTube License. 
Pink, D. (2009). The puzzle of motivation. [Video]. YouTube  https://www.ted.com/talks/dan_pink_the_puzzle_of_motivation  Standard YouTube License. 
Rothwell, D. (2014). Practically Speaking. Oxford University Press.Robinson, K. (2013). How to escape education's death valley. [Video]. YouTube  https://www.youtube.com/watch?v=wX78iKhInsc  Standard YouTube License. 
Rosling, H. (2014). Don't Panic-Hans Rosling showing the facts about population.[Video]. YouTube https://www.youtube.com/watch?v=FACK2knC08E  Standard YouTube License. 
Schwartz, B. (2005). The paradox of choice. [Video]. YouTube  https://www.ted.com/talks/barry_schwartz_the_paradox_of_choice  Standard YouTube License. 
Toastmasters International. (2016). Concluding your Speech. https://www.toastmasters.org/Resources/Concluding-Your-Speech
Young, S. (2014). I'm not your inspiration, thank you very much. [Video]. YouTube  https://www.youtube.com/watch?v=GtPGrLoU5Uk  Standard YouTube License. 
Yousafzai, M. (2013). Malala Yousafzai addresses United Nations Youth Assembly. [Video]. YouTube https://youtu.be/3rNhZu3ttIU  Standard YouTube License. 
Zhang, Y. (2015). Life begins at the end of your comfort zone. [Video]. YouTube https://www.youtube.com/watch?v=cmN4xOGkxGo  Standard YouTube License. 
Media Attributions
Audience clapping © Alex Motoc is licensed under a CC BY (Attribution) license
jose-aragones-81QkOoPGahY-unsplash © Jose Aragones is licensed under a CC BY (Attribution) license
Advanced Public Speaking Copyright © 2021 by Lynn Meade is licensed under a Creative Commons Attribution-NonCommercial 4.0 International License , except where otherwise noted.
Share This Book
EXPLORE Coupons Tech Help Pro Random Article About Us Quizzes Request a New Article Community Dashboard This Or That Game Popular Categories Arts and Entertainment Artwork Books Movies Computers and Electronics Computers Phone Skills Technology Hacks Health Men's Health Mental Health Women's Health Relationships Dating Love Relationship Issues Hobbies and Crafts Crafts Drawing Games Education & Communication Communication Skills Personal Development Studying Personal Care and Style Fashion Hair Care Personal Hygiene Youth Personal Care School Stuff Dating All Categories Arts and Entertainment Finance and Business Home and Garden Relationship Quizzes Cars & Other Vehicles Food and Entertaining Personal Care and Style Sports and Fitness Computers and Electronics Health Pets and Animals Travel Education & Communication Hobbies and Crafts Philosophy and Religion Work World Family Life Holidays and Traditions Relationships Youth
EDIT Edit this Article
PRO Courses Guides New Tech Help Pro Expert Videos About wikiHow Pro Upgrade Sign In
Browse Articles
Learn Something New
This Or That Game New
Train Your Brain
Explore More
Support wikiHow
About wikiHow
H&M Coupons
Hotwire Promo Codes
StubHub Discount Codes
Ashley Furniture Coupons
Blue Nile Promo Codes
NordVPN Coupons
Samsung Promo Codes
Chewy Promo Codes
Ulta Coupons
Vistaprint Promo Codes
Shutterfly Promo Codes
DoorDash Promo Codes
Office Depot Coupons
adidas Promo Codes
Home Depot Coupons
DSW Coupons
Bed Bath and Beyond Coupons
Lowe's Coupons
Surfshark Coupons
Nordstrom Coupons
Walmart Promo Codes
Dick's Sporting Goods Coupons
Fanatics Coupons
Edible Arrangements Coupons
eBay Coupons
Log in / Sign up
Finance and Business
Legal Matters
Court Practice and Procedure
How to Write a Closing Argument
Last Updated: January 3, 2021 Approved
This article was co-authored by Srabone Monir, JD . Srabone Monir, Esq., is an Attorney based in New York. She received her JD from the St. John's University School of Law in 2013, and has used her legal training in positions for 32BJ SEIU, the New York Legal Assistance Group, and Disability Rights New York. She is currently a Principal Law Clerk with the New York State Supreme Court. She is also a VA Accredited Attorney as of 2015 and is licensed to practice law in New Jersey and in New York. wikiHow marks an article as reader-approved once it receives enough positive feedback. This article has 11 testimonials from our readers, earning it our reader-approved status. This article has been viewed 307,702 times.
A closing argument is delivered by an attorney at the end of a trial, after all of the evidence has been presented, witnesses and experts have been questioned, and the theory behind a prosecution or a defense has been given. A closing argument is the last chance an attorney has to address the judge and jury. [1] X Research source That is why it's so important to write a closing argument that is memorable, factual, and informative.
Preparing to Write a Closing Argument
Be sure that you have notes about damaging testimony that you were presented with during the trial. This will give you the opportunity to reference that evidence in your closing argument.
For instance, in a murder case, important details that both sides may want to talk about include the physical evidence that may link the defendant to the murder, whether or not the defendant has an alibi, any problems with the murder investigation, and any motive the defendant may have had to commit the murder.
For example, if you are the prosecutor during a murder trial, use a picture of the victim when he or she was still alive, a timeline of the defendant's movements around the time of the murder or a word that represents your theory of the case (such as jealousy or greed).
To ensure that you use visuals aids effectively, choose one or two that you can use throughout the trial, and make sure that whatever visual you use is easily understood by the jury.
To use a visual aid during your closing argument you may need to get approval from the judge. You must get permission from the judge to show pictures or other types of visual aids that were not admitted into evidence during the trial. However, if the visual aid that you plan to use in your closing argument is an exhibit that was admitted into evidence during the trial, you can use it without approval.
Reviewing Your Case
The theory of the case is essentially each side's version of what happened, and if the juror's believe one side's theory, that side wins. Because the theory of the case stays the same throughout the trial, the jury should be familiar with each side's theory of the case when closing arguments are given.
Bring up your theory at the beginning of your closing argument. Try to bring it up during the first 30 seconds of your argument to focus the jury's attention on the theory. Then continue to reference the theory throughout the rest of the argument.
Be sure to use active, descriptive language and strong transitions between ideas. This will help capture the jury's attention and help them sympathize with your client.
The prosecution and the defense will necessarily have different views of the facts, so make sure that whichever side you are on, you tell the jury the facts in a way that is favorable to you.
For example, making an analogy between a murder case and the Cain and Abel story in the Bible may work if the facts are similar because many people have heard the story. On the other hand, analogizing a jealous murder to Shakespeare's Othello will probably not help the jury understand your case, because not too many people read Shakespeare.
You may also use rhymes and phrases to drive home your argument to the jury. For example, during the famous O.J. Simpson trial, the defense attorney coined the phrase "if the glove doesn't fit you must acquit" to make sure that the jury would not forget an important piece of evidence: the glove.
Attacking the Opposition's Case
Things that they say or that their witnesses testify to that are not supported by evidence, or
Things that they say or their witnesses testify to that you can refute with your own evidence.
For example, you could point out that your opponent is paying their expert witness to testify, and therefore that testimony is not as credible because it is essentially exchanged for money.
You could also point out that other witnesses may have a stake in the outcome of the case. For instance, if a defendant's mother testifies that he was with her at the time the crime was committed, you could point out that as his mother she does not want him to go to jail, and therefore she could be lying.
It is also likely that a witness on the other side made some sort of inadvertent comment during testimony that is not helpful, and may even be harmful, to the other side's case. Point this out during your closing.
However, in a criminal case, you may not make any comments about the defendant choosing not to testify in his own defense. Such comments violate the fifth amendment prohibition against self-incrimination, and making statements such as "he didn't testify because he's guilty" and similar ones is grounds for a mistrial.
Concluding Your Closing Arguments
However, make sure that you do not argue improperly by appealing to the jurors prejudices against a certain group of people. For example, it is improper to make an argument for a high award of damages based on the wealth of the individual or corporation that is being sued. It is additionally improper to ask the jury to base their verdict on characteristics of the defendant or victim such as race or sex.
Some examples include talking about a juror's duty to uphold the law and dispense justice, or talking about how letting a defendant go free would put him or her back on the streets to commit more crimes.
For instance, the prosecutor could say to the jury that "the verdict in this case does more than decide just this case. The verdict is a message to the community that you will not tolerate crime and those who commit crimes."
Expert Q&A
Video . by using this service, some information may be shared with youtube..
Remember to be organized. The jury will need to see the story from start to finish. Keep the argument chronological so the jury does not get confused or misunderstand your case. Thanks Helpful 0 Not Helpful 0
Closing rebuttals are available for prosecutors in criminal cases. This can be used if something new and unexpected is brought up by the defense in their closing argument. To do a rebuttal, ask the court to reserve a minute or two of your time at the start of your argument. Failure to save time will result in the court not allowing you to do a rebuttal. Thanks Helpful 0 Not Helpful 0
This article offers legal information, not legal advice. For legal advice, contact a licensed attorney. Thanks Helpful 3 Not Helpful 2
You Might Also Like
↑ http://www.law.indiana.edu/instruction/tanford/web/reference/09close.pdf
↑ http://www.uscourts.gov/educational-resources/get-informed/federal-court-resources/closing-arguments.aspx
Thomas A. Mauet: Trial Techniques, Ninth Edition.
http://criminaldefense.homestead.com/Argument.html
About This Article
To write a closing argument, start with your theory of the crime, which you should try to bring up within the first 30 seconds of your closing argument. Then, review your evidence by taking the jury step-by-step through the facts of the case from your side's perspective. You should also point out flaws and discrepancies in the other side's argument to help discredit them. Finally, conclude your closing argument by appealing to the jury's emotions and making a strong final statement. To learn how to outline your closing argument, scroll down! Did this summary help you? Yes No
Reader Success Stories
Sep 2, 2021
Did this article help you?
Dec 14, 2016
Allison Frank
Mar 29, 2022
Sithembiso Gwala
Sep 6, 2016
Apr 18, 2016
Featured Articles
Trending Articles
Watch Articles
Terms of Use
Privacy Policy
Do Not Sell or Share My Info
Not Selling Info
Get all the best how-tos!
Sign up for wikiHow's weekly email newsletter
Concluding Remarks
Definition of concluding remarks in an essay.
A concluding remark is the last sentence of the conclusion in an essay . It is called a concluding remark because it sums up the entire purpose of the essay in a single sentence. As the name suggests, this remark wraps up the entire essay with a period at the end. However, sometimes there could be a question mark or an exclamation mark instead of a period, depending upon the type of remark.
Types of Concluding Remarks
A concluding remark depends upon the type of the essay, or upon the purpose of the writer of the essay. It could be of several types such as:
A Recommendation Remark A recommendation remark presents a recommendation that the author makes. It is somewhat like a suggestion, but it is mandatory, while a suggestion is not.
A Suggestion Remark A suggestion remark comes when the essay ends with a suggestion. Such remarks often have the auxiliary verb "should," or in case of something compulsory or essential, it uses "must" or "ought to." For example, an essay about pollution could end on a suggestive note of, "People should not throw away plastic shopping bags in the open."
A Reflective Remark A reflective remark could make the readers think about several themes , lessons, or insights having emerged out of the essay. For example, "People sometimes wish to take charge of their destinies to make their lives a success."
A Futuristic Remark A futuristic remark predicts what might happen in the future. It is often placed at the end of an essay when something imaginary is presented in it, or some potential solution to a problem is posed.
A Quizzical Remark A quizzical remark is not a question or a rhetorical question , but it still poses some question such as, "It is now up to the people to respond to such traumas."
A Rhetorical Question As the name suggests, it is a question writers leave for the audience to reflect upon and respond.
An Explanatory Remark An explanatory remark is something that gives further explanation or just says that something is obvious.
Examples of Concluding Remarks from Essays
Example #1:  the battle for aleppo, syria's stalingrad, ends (by robin wright in the new yorker ).
"There will be little of Syria left, physically, for its people to return to—not an environment offering much hope for real reconciliation."
This is an explanatory type of concluding remark. It comes at the end of the essay of Robin Wright about the Syrian civil war. It makes clear that what has already been said is again explained in these words.
Example #2: The Iraq Invasion's Legacy Is Still Bloodily Apparent (by Jared Malsin from Time )
"He adds, "The question we usually get posed is, 'Was it better under Saddam Hussein?' And I think it should be posed the other way around. Is it worse now under the post-American regime? And I think it is worse." He adds, "The question we usually get posed is, 'Was it better under Saddam Hussein?' And I think it should be posed the other way around. Is it worse now under the post-American regime? And I think it is worse."
This is the conclusion of the essay of Jared Malsin. It ends with a rhetorical question, asking the readers what they think, before the writer gives his own opinion. This is a type of rhetorical question concluding remark.
Example #3: The Case of the Wrong Justice (by Liz Spayed from The New York Times )
"Flagging more significant corrections falls into the same category. Being upfront about mistakes or regrets would bring more transparency to The Times's relationship with its readers. It's rather like the derelictions of youth: If you break the vase, don't wait for mom to notice and then confess. Best to catch her when she walks in the door."
Read this conclusion of the editorial essay of Liz Spayed. It ends on a suggestive note that is called a suggestion type of concluding remarks.
Function of Concluding Remarks
A concluding remark is necessary to give a sense of satisfaction to readers about what they gave read and what they should do now. Different types of concluding remarks act on readers differently. Concluding remarks differentiate essays from short stories , giving them an edge in that they are considered a whole and unified piece; while a short story , having no concluding remark at the end, makes readers feel the desire to read more.
Post navigation
Flow through your inbox
Flowrite turns your instructions into ready-to-send emails and messages across your browser.
Chrome Extension
Tone selector
Customer support
HR & recruiting
Marketing & communications
Careers Hiring!
Product updates
Request access
Join 80,000+ others
Dec 29, 2021
How to close an email – 40 email closing lines, phrases & sentences
Wondering how to close an email? This blog post features 40 email ending examples that will help you to choose email closing line, sentence or phrase as a closing statement.
Samuli Pehkonen
Table of contents
Closing words for an email can be notoriously hard to nail. There is more than meets the eye about those end of email sayings, conclusion words, and remarks. Yet, it's hard to put your finger on how they exactly affect the delivery of your message. 
"How to close an email then," you might ask. The email closing line –  also known as the email closing phrase or email closing sentence –  is the finishing sentence of your email, right before the sign-off and your name. "Thank you in advance," "Looking forward to hearing from you soon," and so forth.
Email closing lines and their counterpart email opening lines are essential for setting the tone of the email. In addition, those closure phrases bring any email message to the intended conclusion and deliver the message as you meant it.
When deciding on the best closing for an email, the most important thing is to consider who's the recipient, the nature of your relationship with them, and the intention of your message. 
It's good to have plenty of email-ending sentences in your toolkit not to have to spend time thinking – or googling them – on the go. That's why we have put together a comprehensive guide on English email closing phrases.
These formal, polite, professional, business, and informal email endings include 40 email closing sentence examples paired with the best email sign-offs that will help you to navigate any email closing remarks with ease.
Closing emails professionally has never been easier, just let Flowrite do the work for you. Try it for free to see the magic for yourself:
How to close an email – and why it's important that you do
No matter if it's a phone call, Zoom, or face-to-face conversation, you surely don't just disappear into thin air when you're done. You should approach closing your email the same way as concluding any other exchange to leave a good impression.
Email conclusions follow the same format where email closure remarks are followed with sign-off, the sender's name, and signature. Email ending should consist of four parts.
1. Email closing line
Closing lines of emails are commonly used email finishing sentences that signify the ending of the correspondence. "Thank you in advance" and similar phrases to close an email will help the sender deliver the message the way they intended.
2. Email sign-off‍
A sign-off is a word or phrase such as "Regards" that signals that your email has come to its end. The best email sign-off depends on the context. Also, don't forget to place a comma after it.
3. Your name
‍If you are on a first-name basis with the recipient, you can leave your last name out. Still, otherwise, it's best to use your full name to identify yourself and avoid any confusion.
4. Email Signature‍
Signature typically features your job title, organization, and contact information such as phone number, website, and address, and it's typically left out in an ongoing email exchange.
The identifying function of your email ending is pretty straightforward. Still, the devil is the details.
The closing of your email message will be the last thing that the recipient reads, so it can significantly impact the response you receive. Or if you hear back from someone at all. Best email conclusion is always written with intention so let's dive deeper into examples of different phrases to close an email in various situations.
40 email ending examples
We hate to say it, but the best phrases to end an email always depend on the context. Namely the recipient, your relationship to them, and the subject at hand.
That's why good closing remarks in an email can be anything from formal to informal. Still, in the business setting, you should keep to professional email endings to not break the email etiquette.
So, make sure to always pick the ending note for email according to the situation and the tone you want to deliver your email message with.
Next up, we will   have a total of 40 email closing sentence examples and matching email sign-offs so that you have plenty of email ending examples in your toolbox going forward.
Formal email endings – 10 formal email closing examples
Formal emails are the important emails you send to professors , officials, and now and then to representatives of other businesses. These emails are characterized by accurate grammar, punctuation, and spelling and adhere to proper email etiquette that all information your decision on the phrase to end a formal email.
Many of us don't need to send formal emails daily, but it's important to get formal email closing lines just right when we do. Examples of the situations when you need to use official email ending lines include choosing the closing line for a job application email or closing line for an email to a professor .
Below we have put together a list of formal email closing examples for various formal email exchanges.
Thank you once more for your help in this matter
Any assistance you could give me in this matter would be greatly appreciated
Please accept this as my formal apology for…
I would like to express my deep regrets for…
We would like to apologize in advance for any inconvenience caused
I am looking forward to hearing from you soon
I would appreciate your immediate attention to this matter
If I can be of assistance, please do not hesitate to contact me
Thank you for your cooperation on this matter
Once again, please accept our apologies for any inconvenience caused
Does it still feel hard to choose the ending sentence for formal emails? Deciding on the best closing sentence for a formal email can be tricky. There's often a lot at stake with this communication. In addition to these formal email closing lines, you should also know the right sign-offs to pair with the closing sentence. Your options are as follows. 
Respectfully
Yours faithfully
Kind regards
The above 10 formal email closing line examples will hopefully help you settle on a formal email closing line. However, suppose you are still unsure which phrase to end a formal email with. In that case, you can dive deeper into the topic with our article on  how to write a formal email .
Polite email ending – 10 polite email closing sentences
There are as many shades of politeness as possible recipients of your emails. As politeness is in the eye of the beholder, you want to come off as overly polite rather than rude.
For example, consider the difference between choosing a polite email closing sentence to your friend and choosing the closing line for an email to a professor. The best way to be safe than sorry is to put yourself in the recipient's shoes and try to see their message through their eyes.
Being polite, however, doesn't have to mean being formal. In fact, formalities often come off as stiff. Especially when it comes to choosing polite sentences to end an email, our advice is not to get hung up on details but to adhere to good manners.
Thank you for your understanding
Please let me know your thoughts on this matter
Would you please let me know if you need an extension?
Please let me know if that is acceptable to you
Any help you can offer me would be greatly appreciated
I hope you have a good evening/day/week/weekend
I'm looking forward to hearing from you soon (and if you don't here's how to send a polite reminder email )
Please let me know if there's anything else that I can do to help
Please feel free to contact me if you need any further information
Please let me know if you have any questions
One of the best ways to match the politeness is to mirror the tone of the recipient's previous email to you. This trick comes especially handy when pairing polite email closing sentences to an email sign-off.
Nailing your email ending shouldn't be too hard with the help of these examples of polite sentences to choose from when sending an email. But in case you want to learn more about managing the tone of your emails, our article on  email's tone  goes deeper than our listing on polite email closing sentences.
Professional email endings – 10 professional email closing lines
Typically professional emails exist in the hard-to-define middle ground between formal and friendly. That's why finessing work emails can prove to be more challenging than many of us think.
For example, closing an email professionally requires a toolbox full of proper email closings, including professional email ending phrases and sign-offs, and an ability to navigate the multifaceted interpersonal relationships at work.
Just how often have you found yourself ending a work email and then obsessing over details such as whether you came up with good closing remarks in an email? Don't get us wrong.
It's essential to stop and think before hitting 'Send,' but these examples should help you get the job done faster the next time you wonder how to conclude a professional email. 
All the best with…
Thank you so much for being so patient.
Please advise as necessary
I really appreciate the help/support/time/assistance
Any assistance you could give would be greatly appreciated
We look forward to hearing your thoughts on this matter
Please let me know if you need to reschedule
Please let me know if that sounds okay to you
If you have any questions, please do not hesitate to contact me
I will follow up on this next week
Despite many workplaces leaning towards more informal communication nowadays, you always want to be polite and friendly in internal emails. Not to mention when communicating with someone outside your company.
It's simply a matter of professionalism. These are the ways to sign off an email in the conversion when you need professional closing for your email.
There is no reason to second guess how to conclude a professional email anymore, right? When you have familiarized yourself with professional email ending phrases, you should also learn more about the nuances of  professional email sign-offs . These two articles will make closing any email professionally a breeze.
Business email endings – 10 business email closing phrases
How do I write closing remarks for my business email? Whatever you do, make sure not to overlook them.
The ending sentence is the last thing your recipient reads, thus defining how they respond to your message. Business email closing lines come in many different forms depending on whether you engage with existing customers, new partners, or potential vendors.
Your approach to business email closing sentences should follow the same rules and conventions as with other aspects of business emails. 
I appreciate your cooperation
Thank you for your help/support/time/assistance
Please accept our apologies for the inconvenience.
Hope you have a good vacation/journey home...
Looking forward to getting your input on this
Please let me know when it might be a good time to…
We hope that we may continue to rely on your valued custom
We look forward to a successful working relationship in the future
Please let me know if there's anything else that I can do for you.
In the meantime, if you need any more information, please don't hesitate to contact me
It is great to connect with you and I look forward to speaking more soon (after introducing yourself )
Business etiquette is more liberal than it used to be. This means you can take more liberties with the business email closing statement and sign-offs. The above examples on business email closing sentences can be paired with sign-offs that reflect the status of your relationship with the person you're emailing to.
For example, consider the difference between how you would write a sales email closing line to new prospects and existing clients.
It's good to note that business email etiquette differs from country to country. So before you go ahead and choose way too casual business email ending sentences, you might want to recap our  email etiquette tips .
Informal email endings – 10 informal email closing sentences
How to close an informal email? To be blunt about it, however you wish. When emailing with friends and family, you can be as casual as your relationship warrants. The examples we've covered before have been workplace-appropriate.
Still, the same rules and conventions don't apply when communicating with your close ones. That's why you shouldn't overthink informal email closing sentences but merely go with what feels right. 
Sorry for the trouble
Thanks a lot/a million/a ton...
Hope the above is useful to you
Good luck with….
Let me know if you run into any problems
Let me know if that's ok
I'll phone you…
Speak to you soon/later/on Monday/next...
Write soon!
Say "Hi" to <Name> from me/Please send my best to <Name>/Send my love to <Name>...
The lines between our professional and personal lives have increasingly blurred. Work emails can reassemble text messages at times. Still, some ways to close an email – starting from slang to "Love" or "Kisses" – should be exclusively reserved for home.
However, some email sign-offs manage to reflect the appropriate warmth and relaxed atmosphere in the informal correspondence without the risk of sounding cheesy or phlegmatic.
Even though this part of the article was undoubtedly the easiest to grasp, let's make one thing crystal clear before concluding: informal email closing sentences should be reserved for your free time. But as long as it's for your nearest and dearest, you can pick next to any email conclusion sentence that your heart desires.
Phrases to close an email (and blog post) with
If you made it to this part of this article – congratulations! You've now learned 40 email closing lines and countless combinations of how to close an email.
Whether you are writing formal, polite, professional, business, or informal emails, there's an email finishing sentence you can use among these options.
With these email closing sentences in your toolbox, writing emails should be easier than ever before – knowing the correct closing phrases that you can use over and over again will help you save time and communicate clearly.
For future reference, you should bookmark this page to conveniently access these email closing sentence examples whenever you're in doubt about the best closing for an email. And while you're at it, you might want to check out these 100 email opening lines, phrases and sentences .
While you are at it, perhaps you want to share these English email closing phrases with your colleagues and friends so that you all can start to communicate more effectively via email with the best phrases to end an email?
Supercharge your communication with Flowrite
Write emails and messages faster across Google Chrome.
Explore Flowrite
Start using Flowrite today
Try it yourself
Reply to: "
Received message
have you given any additional thought on the proposal? new case study from your industry attached
Generate a reply
Generate an outreach
Share this article
Related articles
How to write a professional email – 5 easy steps & 5 best practices
Learning how to write a professional email is an investment in your career and these simple steps, best practices, and examples will help you get started.
Best email writing apps, tools & software that make communications easier
Looking for an email writer generator, email helper, or email correction app? If you can't find it on our listing of the best email writing tools, you won't need it.
Write any email quickly with these 3 easy steps
Want to learn how to write emails faster? This blog post will teach you an easy process and give you actionable tips on how to write emails quickly starting today. 
We use cookies to analyze site performance and deliver a better experience for visitors.
Read the latest →
About Flowrite
Get to know us →
Productivity
© 2023 Flowrite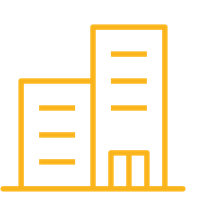 High-impact business writing
Effective email-writing course
Bid, tender and sales-proposal writing
Technical writing
Writing to customers course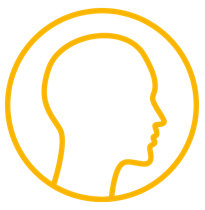 Effective email writing
Writing to customers
Effective report writing
Business report writing
How to conclude a report – like a rock star
6 minute read
Grab a pair of headphones and a lighter to wave in the air. Ready? Then let's rock.
When you're trying to bring your report to a conclusion, do you ever feel like Paul McCartney at the Olympics opening ceremony , rehashing the same points ('na na na nananana …') as the audience sneaks quietly for the exits? Or do you take the John Lennon approach in ' I Want You (She's So Heavy) ' and crash to a sudden halt?
Endings can be tough to write, but they're so important. You want to send your reader away thinking about what they've read – or even persuade them to make a decision right there and then. Going out with a whimper isn't an option. Here's Neil Sedaka demonstrating just how awkward a bad ending can be – ' Breaking up is hard to do ' indeed.
Four types of conclusion: PQRS
If your report includes recommendations, you'll already have stated them in the executive summary and supported them throughout the document. So your conclusion should contain no surprises – no Brotherhood of Man-style twist .
There are four basic types of conclusion you can use, summed up by the letters PQRS: P redict, Q uote, R epeat or S ummarise.
Predict the future (Take my hand and we'll make it I swear)
There are two main ways you can use predictions. If your report is about a decision already taken, you can use the ending to sum up the effects you expect to see. For example:
'The council continues to expand its recycling scheme at an incredible rate. We will soon be recycling over 40% of our waste.'
But if the purpose of your report is to persuade the reader to take a certain action, predicting what will happen if they don't take that action can be a persuasive tactic. For example:
'Unless we expand our recycling scheme, we are almost certain to fall short of our targets for this year and to perform worse than both of our neighbouring councils.'
Then follow this up with a prediction of how things will be different if they take your advice. You'll already have mentioned this in the body of the report, but you should crank it up a gear in the conclusion.
Think ' Livin' on a Prayer ', where the key changes for the final chorus. (Getting a shaggy perm is optional, but we'd admire your dedication.)
Quote (Who'll come a-waltzing Matilda with me?)
If you do it with care and justification, ending with a quotation can be powerful. But don't be tempted to stray into show-off territory; this isn't the time to demonstrate your encyclopaedic knowledge of Latin or Shakespeare.
A relevant and pithy quote from someone influential and well-informed, however, can be persuasive. It could be someone you've already cited in the report, or someone new. For example:
'As the Chairman of Lambeth First says: "The Lambeth No Knife Charter won't on its own stop people carrying knives. But if we can make it hard for people to get hold of knives and reduce the number in circulation, then that is a step in the right direction."'
This works on two fronts: first, it reinforces your message, showing that others support you. And second, it offers a slightly different angle, and often a chance for a personal opinion.
Here are The Pogues, doing it very well in Eric Bogle's ' And the Band Played Waltzing Matilda '. After seven-and-a-half minutes of the horror of war, it cuts to the original song, with the old soldier – now a double amputee – asking 'Who'll go a-waltzing Matilda with me?'
Repeat a major issue (Seriously, she is totally buying a stairway to heaven)
This can be tricky. You don't want your reader to feel like you're repeatedly bashing them over the head with the same message. But at the same time, you do want them to walk away with that message in their head.
Basically, you want to bash them very gently, without them noticing. The secret is to keep it brief, to-the-point and memorable. For example:
'Today, Lambeth – like all councils – faces a major challenge due to the increased uptake of adult health and social services. It is vital that we secure additional funding.'
Go for the Led Zeppelin effect. When Robert Plant finishes his slow, deliberate howl at the end of ' Stairway to Heaven ', you're in no doubt about what the protagonist is buying, but you don't feel as if you never want to hear about a stairway ever again.
Summarise (Where do we go now?)
When summarising, resist the urge to go over all your points again, and keep it brief. Your summary should just bring together your main points, and reinforce any recommended plan of action. For example:
'The new programme aims to make "every Lambeth child a talker" by involving parents as well as professionals in children's language development. In the first two years it will concentrate on 20 groups of pre-school children, but it will then link with other groups to pass on good practice.'
This example includes both a summary and a prediction – you can combine the different endings to make the right conclusion for your document.
Most importantly of all, you're looking to be concise, memorable and powerful. Think the impact of ' Sweet Child o' Mine' , but with less 'where do we go?' and more 'this is where we go'.
Conclusions, in conclusion
Most importantly of all, your ending needs to be arresting and to leave a lasting impression. Not for you, the gradual fade out. Use the techniques above and aim for a grand finale. Rock on!
Do you have any tips for writing a great conclusion? And what's your favourite (or least favourite) song ending? Tell us what you think in the comments section below.
These tips (minus the music) were taken from our High-impact business writing course, which is available both to bring in house for teams and  for individuals .
To learn more about making report writing a much easier and less painful task, check out our free webinar recording How to turn your expert analysis into exceptional reports .  It's ideal if you have to write reports to colleagues and clients as part of your day-to-day job – whether that's as a traditional written report or as a slide deck.
Image credit: fizkes / Shutterstock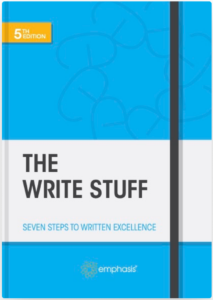 Your go-to guide to better writing
Get your own PDF copy of The Write Stuff , the definitive guide for everyone who writes at work.
Cathy is a certified word and editing expert, having worked as a sub-editor, editor and copywriter at, to name a few, the Guardian , The Sunday Times , The Telegraph , Which? and The Grocer .
Was this article helpful?
This helps us make better content for you
You might also like
Why a list of bullets is not a report (and military writing could make you enemies)
Can you use the first person pronouns 'I' and 'we' in a report?
Business writing essentials
The readability techniques you need for clear business writing
Get expert advice, how-tos and resources for good writing (and great work).
Wishes, Messages & Quotes

Email Closing Remarks – Professional & Informal
Email Closing Remarks: When you are sending an email it is always good to end your email in a professional manner. That means including an appropriate closing remark and an email signature.
A good closing remark helps to create a lasting impression on the receiver of the email. For you to create a lasting impression you need to choose the correct remarks for closing an email.
Here are some examples of closing remarks in an email. Find ways to end an email professionally or informal. You can also check on closing remarks for birthday wishes
Tips for How to End an Email
When writing an email, you need to end it in the best way possible. Here are some tips on how to close an email.
When writing an email it is always important to include a closing remark. Leaving it open looks unprofessional.
Relationship with the Recipient
When closing an email, it's good to consider the person you are writing to. If you are writing to someone related to your job, you should stick to professional email closings. If you are close friends, then you can go for a semi-professional closing. If you are not sure, go for a professional closing.
Use Your Full Name
When ending an email, avoid using one name or your nickname. Include your full name. You can use one name if only you are writing to a colleague or a close friend.
Business Friends
Even if you are friends, it is good to Avoid Unprofessional Closings in a business email or informal sign-offs.
Email Closing Remarks
These are some of the closing email remarks that you can use.
All the best
At your service
Best wishes
Enthusiastically
Have a blessed day
Kind regards
Kind wishes
Kindest regards
Make it a great day!
Many thanks
Much appreciated
Peace and love
Respectfully
Sent from my smartphone
How to sign off an Email
Thank you for your patronage
Thanking you in anticipation
Thanks again
To your success
Waiting to hear your reply, with best regards
Warm regards
Warm wishes
With appreciation
With gratitude
You're the best
Your servant in Christ
Yours truly
How to End an Email Professionally
Best regards
Fond regards
Looking forward to hearing from you
Sincerely yours
With sincere thanks
Yours faithfully
Yours respectfully
Yours sincerely
Semi-Professional Email Closings
The Semi-Professional Email Closings are ideal if you are sending to a colleague or to a close friend.  Examples of Semi-Professional Email Closings are:
Many thanks,
Faithfully,
Yours truly,
Phrases for Closing an Email
Drop me an email if I can do anything else for you.
I hope the above is useful to you.
I look forward to hearing from you soon
I look forward to meeting you
I look forward to seeing you soon.
I really appreciate your help.
I would appreciate your immediate attention to this matter.
I am looking forward to your reply.
If you need more assistance, please do not hesitate to contact me.
If you require any further information, feel free to contact me.
If you require any further information, let me know.
Let me know if you need anything else
Please advise as necessary.
Please contact me if there are any problems.
Please feel free to contact me if you need any further information.
Please let me know if you have any questions.
Please let me know if you need any further assistance
Should you need any further information, please do not hesitate to contact me.
Thank you for your assistance
Thank you for your help.
Thank you for your support
Thank you for your time
Thank you once more for your help in this matter.
We hope that we may continue to rely on your valued custom.
We look forward to a successful working relationship in the future.
If you need any further information, please let me know
Cool Sign-Off Phrases
Can't wait for your reply
Have a great weekend
Looking forward to meeting you
Lots of love
My best to you and yours
Please contact me for additional help
Stay tuned…
Thank you for reading
Thanks in advance
How to End an Email Asking for Help
Below is an example of how to end an email asking for help.
Thank you for your help! Sincerely, Student Andrew IT Program Student ID: 30543
Related Posts
Closing Remarks for Birthday Wishes - How do you end a birthday wish?
Emotional Thank You Message for Birthday Wishes to Girlfriend
Flirty Questions to Ask a Girl You Just Met
Need help? (Opens a help chat window)
Get free access to planning tools and premium resources. Become a member.
How to End a Eulogy with Impact: 20+ Closing Lines
Updated 9/1/2022
Erin Coriell, BA in Mass Communication/Media Studies
End-of-life care educator and grief worker.
Cake values integrity and transparency. We follow a strict editorial process to provide you with the best content possible. We also may earn commission from purchases made through affiliate links. As an Amazon Associate, we earn from qualifying purchases. Learn more in our affiliate disclosure .
When it comes to writing a eulogy , finding the right closing words can be the most difficult part. Writing the final words of a eulogy might feel like a final goodbye to someone you love. During the writing process, you may find yourself reminiscing over special memories.
(For more help with all of the complicated tasks you might be facing after losing a loved one, check out our post-loss checklist .)
Jump ahead to these sections:
Use an inspirational quote.
Share Their Words
Play a Song
Share a Poem
Be Spontaneous
Examples of Great Closing Lines for a Eulogy
Recalling memories and putting them down on paper can become very therapeutic. When it's time to write the closing remarks, you may be unsure of what to say. Feeling reluctant to end a eulogy is normal. It's not an easy task to end something that celebrates the life of someone you love.
COVID-19 tip: If you're hosting a Zoom funeral using a service like GatheringUs , make sure to test your audio before the service, so both online and in-person guests can hear you clearly.
Here are some suggestions on how you can end a eulogy.
Sometimes it's easier to use someone else's words to close your eulogy. Think of your loved one's favorite writer/actor and research some quotes by them. Using a quote for the ending will help relieve the pressure of "saying the right thing." You can read a few quotes and invite the audience to reflect upon them.
Pro Tip: Find a quote that represents your loved one. After reading each quote, try to tie in a memory or one to two sentences explaining its relevance. It might seem rather simple, but it's a lovely way to conclude a eulogy.
Inject Some Humor
Laughter can be the best medicine. If you have a funny story to tell about your loved one, now is the time. Funerals and memorials are often somber and laughter isn't always welcomed. Dare to be different. Tell a funny story about your loved one and invite the audience to share a laugh. By laughing together, you can focus on the positive details of your loved one's life.
Pro tip: Try to tell the story as if you're having a conversation, instead of reading from your prepared words. Help yourself by only including a reminder of the story in your notes, rather than the whole story.
You could jot down "a story about camping trip" or "the first time eating a mango" to prompt you. Tell the story organically. Imagine your loved one sitting in the audience, smiling and reminiscing with you.
If you're speaking during a virtual or online funeral , share some silly photos of the deceased with the online guests and provide some commentary.
Do you know how you want to be remembered?
Let your loved ones know. Create a free Cake end-of-life planning profile and share your funeral, legacy, legal, and health choices instantly.
Ending a eulogy with the words of your loved one can be quite meaningful. You might share a letter or card they wrote to you or a recipe they wrote down. Reading their words and saying them out loud, can be a beautiful way to celebrate their life.
If you're sharing a letter they wrote to you, consider emphasizing the theme of the letter. Was there something they wanted you to know or was it a "thinking of you" note? If you read a handwritten recipe, consider printing it out for your family and friends.
Pro tip: You could consider sharing a video or recording of them talking. This creates a dynamic eulogy. And it allows your loved one to take part in their eulogy.
Play a Song
Sometimes you don't have the words to end a eulogy. If that's the case, consider playing a funeral song that illustrates the life of your loved one. You might say something like, "It's hard to find the right words to say about someone who made such an impact in our lives. I'd like to play a song that captures the essence of [name.]"
Music is very healing and when we listen to it together, a bit of magic unfolds. A quiet reflection of song lyrics can serve as a healing ending to a eulogy.
Pro Tip: If your loved one was passionate about music or there are a lot of songs that remind you of them, you can put together a playlist and share it with a Spotify gift card as a unique sympathy gift for someone else who was also close to the deceased.
Share a Poem
For some people, writing a poem can serve as a more informal way to express feelings. If you enjoy poetry, you might find it easier to write a poem to close your eulogy. Writing something a bit more creative may help you deal with your grief.
If writing isn't your specialty, research poems and find one that speaks to you. It doesn't have to be death related. Find something that makes you think of your loved one. Maybe focus on how your loved one lived their life. Or what they stood for in this world. Or you could pick a poem that talks about life and love. Whatever you pick, a poem can be a moving close to your eulogy.
Be Spontaneous
If writing an ending to a eulogy feels too daunting, consider speaking off-the-cuff. Trust that you are capable of sharing beautiful memories of your loved one from your heart.
People don't rehearse when they share stories around the dinner table. You may find that by improvising, you are more present in the moment. Permit yourself to express from your heart, unrehearsed. Some of the best speeches and eulogies are the ones that are genuine and not-so polished.
Pro tip: Don't push emotions down if they arise. It's human and natural to cry during a heartfelt share.
Still need some inspiration? Feel free to get inspiration from, modify, or steal the closing lines below.
Ending a eulogy for a mother or father
Ending a eulogy for a father , for a mother , or any parent can evoke a lot of emotions. Allow yourself to feel. Trust you will get through it. Here are some suggestions on how you might close your speech.
What a legacy, what a life. I invite each of you to keep my dad/mom [name] alive in your hearts. We were each touched by their presence and we are better because of that. Thank you for being here and for making my mom/dad's life so meaningful.
Mom/dad, you will be missed greatly. I know that your presence will always be with me. Thank you for being such an incredible role model and for loving me unconditionally. I hope that I have made you proud.
This is not goodbye. As many of you know, my mom/dad had very strong faith. They believed [insert belief]. I know that he/she is at peace now. Now it's our turn to go live life to the fullest and keep their legacy alive.
"Say not in grief 'he/she is no more' but in thankfulness that he was." – Hebrew Proverb. Mom/dad, I will continue to celebrate your life in all that I do. I am so grateful to have had you as a parent.
Ending a eulogy for a brother or sister
Outliving a sibling can bring difficult emotions to the surface. Here are some endings to help you convey your feelings without becoming overwhelmed.
As I conclude this eulogy, I'd like to share one of my favorite funny stories about [name]. We laughed a lot together. I will miss the silly times we shared. They might not like that I'm telling this story, but it's one of my favorites [share funny memory].
My sister/brother loved the song [insert title]. We used to sing it together as kids. I'd like to play it in their honor today.
Out of all the brothers/sisters in the world, you were mine. It was an honor to be your brother/sister. I will miss our talks and silly adventures. But most of all I will miss our friendship. Thank you for being my brother/sister and my friend.
"Brothers & sisters are as close as hands and feet." - Vietnamese Proverb. Words can't express how much I miss you. Thank you [name] for being my best friend. You will always be a part of me.
Ending a eulogy for a friend
Saying our final goodbye in a eulogy for a friend isn't easy. Speak from the heart and trust that what you say is enough.
[Name] always knew how to cheer me up and make me laugh. In closing, I'd like to share a few memories that still have me laughing to this day [share 1-2 memories].
Everyone here is lucky to have known [name]. I know [name] is with us today and smiling at the beautiful memories we've shared. On behalf of my best friend, thank you.
"True friendship comes when the silence between two people is comfortable." – David Tyson. We shared a lot of moments of silence. I'd like to invite each of you to take a moment of quiet reflection in honor of [name].
Of all the people in the world, you picked me as your best friend. I wear that title with honor and gratitude. It was wonderful having you in my life. Thank you for being my partner on this grand adventure we call life.
A Eulogy Isn't Goodbye
When people think of a eulogy, they imagine it to be the final words spoken about their loved one. While it's a method we use to honor our loved ones, it is just the beginning of their legacy. After death, we can still keep them close to our hearts by reflecting on memories or with a physical reminder like a custom urn or cremation diamond .
A eulogy is an invitation to ignite the memories of your loved one. And to keep their presence alive. Speak their name out loud, tell your friends about them, and allow this person's memory to carry you.
Grief may rise and that's okay. Remind yourself that it's a natural part of the process and welcome it. Feel your emotions and reflect on the memories of your loved one. Use it as a way to celebrate them. Though their physical body has died, they'll continue to live on in your mind and heart. A eulogy isn't a goodbye. It's a reminder of the impact a person had on your life. By remembering, you keep the bond alive.
If you need more help, check out our guides to funeral quotes for a eulogy and how to start a eulogy .
Categories:
Icons sourced from FlatIcon .
This website uses cookies to improve your experience. By clicking "Accept", you agree to our website's cookie use as described in our Cookie Policy . For information about opting out, click here . Accept
bottom_desktop desktop:[300x250]
Advertisement
How Vivek Ramaswamy Broke Through: Big Swings With a Smile
With unchecked confidence and insults, the biotech entrepreneur baited his rivals into skirmishes that dominated Republicans first debate.
By Noreen Malone
"First, let me address the question that is on everybody's mind at home tonight," said Vivek Ramaswamy, the 38-year-old first-time candidate who was front and center in Wednesday's Republican primary debate. "Who the heck is this skinny guy with a funny last name?"
It was a reference to the former political wunderkind Barack Obama, which former Gov. Chris Christie of New Jersey quickly pointed out, adding, "I'm afraid we're dealing with the same kind of amateur."
But Mr. Ramaswamy, the first Republican millennial presidential candidate, quickly made it clear that he wasn't going to leave the stage without leaving an impression. He came in hot, slamming his rivals, smiling wide and showing little deference to the more experienced candidates onstage.
"I'm the only person on the stage who isn't bought and paid for, so I can say this," Mr. Ramaswamy said early on before calling the "climate change agenda" a "hoax." It was a savvy seven-way shot from the entrepreneur and podcast host, one that made it clear he intended to fight with everyone onstage, and invited them to attack him in return.
He succeeded in baiting nearly every one of his opponents into tussling with him. By the end of the night, Mr. Ramaswamy's self-introduction looked quaint. He sapped attention from Gov. Ron DeSantis of Florida and spoke the second most of anyone, behind only former Vice President Mike Pence.
"If you have wondered what Trumpism after Trump looks like, ask no further," the political writer David Freedlander wrote on X , the site formerly known as Twitter.
Like Donald J. Trump in 2016, Mr. Ramaswamy made his newcomer status a rallying cry and used it to attack the incumbent political class he was taking on.
But in one crucial way, Mr. Ramaswamy differentiated himself from the former president he is running against but regularly defends. He wanted voters to know he was young, vigorous — and did he mention young?
Pointedly, he referred to his small children and suggested that voters needed to "hand it over to a new generation to actually fix the problem." Later, he told Mr. Pence, "The U.S.S.R. does not exist anymore. It fell back in 1990," as if explaining the modern world to Rip Van Winkle.
The Republican Party, Mr. Ramaswamy said to a question about whether there should be a mental acuity test for older candidates, needs "someone of a different generation to lead this nation forward."
And, in case he hadn't sledgehammered home his point by then, he began his closing remarks with "I was born in 1985."
This all came after debate preparation that included releasing videos of himself playing tennis shirtless — he has said, in a reminder of his young legs, that he likes to hit with college players around the country while on the trail — and doing burpees to T.I.'s "Bring 'Em Out," a party hit from 2004, when Mr. Ramaswamy was just an Eminem-impersonating underclassman at Harvard .
Mr. Ramaswamy's views are largely out of step with his generation and the one behind him, which both skew Democratic. But, said Charlotte Alter, the author of "The Ones We've Been Waiting For: How a New Generation of Leaders Will Transform America": "The only way the G.O.P. is attracting any young voters is on culture war issues like anti-woke posturing and contrarian hot takes. And that's where Vivek has planted his flag."
By one measure, Mr. Ramaswamy succeeded, even if he couldn't get anyone to say his name right. (It's Vivek, "like cake," he likes to say.) Though other candidates — notably including the 44-year-old Mr. DeSantis and the 51-year-old former Gov. Nikki Haley of South Carolina — also cast themselves in contrast to an older generation of Republicans, the image of Mr. Ramaswamy as young and fresh became one of the recurring themes of the debate, and not just coming from him.
The other candidates took turns flipping his inexperience back in his face. Mr. Christie compared him to "ChatGPT standing up here," suggesting that Mr. Ramaswamy spit out fast answers that didn't always make sense.
"You have no foreign policy experience, and it shows," Ms. Haley told Mr. Ramaswamy.
She was greeted with perhaps the largest round of applause she had gotten all night.
An earlier version of this article misattributed a quote. It was the moderator Bret Baier, not Vivek Ramaswamy, who said, "You're a blank slate. You're 38 years old."
How we handle corrections
The Run-Up to the 2024 Election
The First G.O.P. Debate
Florida Gov. Ron DeSantis's performance can be interpreted as akin to a front-runner's — in the race for second place behind Donald Trump, writes Nate Cohn .
Vivek Ramaswamy, the 38-year-old entrepreneur  and first-time candidate, broke through with big swings and a smile .
At the debate, Senator Tim Scott of South Carolina often faded into the background . "He was one that I wanted to hear more from," one voter said.
The debate performances of former Gov. Nikki Haley of South Carolina and former Vice President Mike Pence were standouts to many Republican donors .
Donald Trump
The G.O.P. front-runner's decision to sit out the debate and instead do a pretaped interview  with the former Fox News host Tucker Carlson was a tactical one.
Trump has berated President Biden for his son's overseas deal making, despite plenty of overseas deal making by the Trump family .
President Biden
With the appointment of a special counsel to investigate Hunter Biden, what had been a relatively contained political scandal could now go on for months .
Vice President Kamala Harris has taken on a forceful new role in the 2024 campaign , sparring with DeSantis and defending abortion rights in Iowa.