Top 12 Potential PhD Viva Questions and How to Answer Them
Breathed a sigh of relief after submitting the PhD thesis you've burnt the midnight oil for? Not so soon! While submitting your thesis is a massive achievement, defending it decides whether you will receive the doctoral degree or not. Although every PhD viva examination is different, there are similarities in the types of questions asked at each. In this article, we shall discuss the most common and potential PhD viva questions and how to answer them.
Types of PhD Viva Questions
Generally, examiners prepare a series of questions for you to answer at the PhD viva voce examination. These questions are primarily based on your thesis. However, the questions asked in PhD viva examinations can be broadly grouped under four basic headings:
General Questions
Research Context and Methods
Analysis and Findings
Discussions and Conclusion/Implications
Therefore, while preparing for your PhD viva and defending your thesis , you must consider the types of questions you're likely to be asked. This helps in practicing your answers in advance and not being baffled during the viva. Practicing how you would answer questions based on these four basic categories will take you a long way in your preparations.
Commonly Asked PhD Viva Questions and How to Answer Them
While sticking to answering the most commonly asked questions might sound simple, it is equally important to be prepared for counter questions. Furthermore, it's easy to go off on a tangent due to nervousness. This leads to opening up other lines of enquiry from the examiners in areas you hadn't probably expected to be questioned about.
Ideally, you aren't expected to dictate your thesis as it is. Examiners are interested in knowing your understanding of the research, its methods, analysis and findings, conclusion and implications, etc.
Despite the differences in every PhD viva, you must be prepared to answer these common questions logically. Below are some popular PhD viva questions to prepare:
1. Tell me about yourself.
Introduce yourself and talk about your areas of interest related to research. More importantly, focus on the areas you are extremely positive about. Briefly speak about your past achievements without overwhelming the examiners and sounding boastful. Keep the introduction professional.
2. What is the reason for selecting this research question?
The response to this question is often generalized by saying that you are interested in the topic. However, examiners want to hear the specifications of your interest in the topic. You must plan your answer stating the most interesting aspect of your research and why did you choose the research question over another topic from the same or allied domain. Furthermore, cite certain instances that helped you in selecting the research topic and the particular field for your project.
3. What is the key focus of your research?
Remember that the answer to this question is not about summarizing your research. It involves talking about the area of primary focus of research. Most importantly, in order to demonstrate the viability of your research, it is essential to identify some of the key questions it addresses.
4. Did the research process go as per your plan or were there any unexpected circumstances that you had to deal with?
The purpose of this question is not only to see whether you can work as per your structured plan, but also to understand your readiness with backup plans in case of unforeseen situations. An ideal way to answer this is by clearly stating if the project went as per your predefined plan. Furthermore, be honest in mentioning if you were assisted by others in dealing with it, as it may lead to a new set of questioning from the examiners.
5. After completion of your research, which part of the process did you enjoy the most and why?
Remember that the examiners know about a PhD student's stressful journey . Therefore, do not elaborate on the hardships that you went through during your research, unless asked otherwise. Emphasize on the aspects of the research project that you enjoyed and looked forward to every time you stepped in your laboratory. Describe how you developed interest in newer approaches to conduct research.
6. As a researcher, what change has this research brought in you?
This question demands a strong, progressive, and positive response. Remember your first day in the research laboratory and compare it to today. Identify the differences in your traits as a researcher. Mention how following, reading, and analyzing other researchers' works have brought a positive change in you. Furthermore, address how you overcame your shortcomings as a researcher and upskilled yourself.
7. Summarize your thesis.
Be well versed with the entire project. Start by explaining why you selected the topic of your thesis and close your explanation by providing an optimum solution to the problem. You must prepare for 3 types of answers for this question. Prepare a 1-minute, 3-5 minutes, and 10-minute summary and use the correct one based on your audience at the viva.
8. What developments have you witnessed in this field since you began your doctorate? How did these developments change your research context?
Familiarize yourself with the advances in your field throughout your PhD. Mention works of researchers you have referred to while working on your project. Additionally, elaborate on how other researchers' work influenced your research and directed you to finding results.
9. What original contribution has your thesis made to this field of study?
Answer this question by keeping in mind what was known before in published literature and what you have added as part of being awarded your PhD. Firstly, you must present a major piece of new information during your research project. Secondly, elaborate on how your research expands the existing literature. Thirdly, mention how your work is different from other researchers' works that you referred. Finally, discuss how you developed a new product or improved an existing one.
10. How well did the study design work?
While answering this question, you must focus on how your planned methods and methodologies were executed. Furthermore, mention how you tackled difficulties in study design and concluded your research.
11. Elaborate on your main findings and how do they relate to literature in your field?
While answering this question, elaborate on how you evaluated the key findings in your research. Mention the key factors involved and the reason for choosing a particular process of evaluation. Furthermore, explain how your findings are related with the literature review of your project. Mention its significant contributions in your field of research. In addition, discuss how your research findings connect with your hypothesis as well as the conclusion of your research.
12. What is the strength and weakness of your research?
While you may want to impress the examiner by emphasizing on the strengths of your research, being aware of the weaknesses and planning a directional move to overcome them is also equally important. Hence, mention the strengths first and elaborate on how they connect with the key findings. Additionally, underline the limitations and the factors that could be transformed into strengths in future research.
How nervous were you while preparing for your PhD viva voce? Did you follow any specific tips to ace your PhD viva voce ? How important is it to prepare for these common PhD viva questions beforehand? Let us know how you prepared for your PhD viva voce in the comments section below! You can also visit our  Q&A forum  for frequently asked questions related to different aspects of research writing and publishing answered by our team that comprises subject-matter experts, eminent researchers, and publication experts.
Really useful in helping me put a plan / script together for my forthcoming viva. Some interesting questions that I hadn't thought about before reading this article – the proof of the pudding will be how well the viva goes of course, but at least I now have a head start! Many thanks
Thank you, this is super helpful. I have my viva voce in a month and I'll be using these questions as a guide
Rate this article Cancel Reply
Your email address will not be published.
Enago Academy's Most Popular
Manuscript Preparation
Publishing Research
Reporting Research
Facing Difficulty Writing an Academic Essay? — Here is your one-stop solution!
Academic writing is an important aspect of higher education, as it helps to develop critical…
Bridging the Gap: Overcome these 7 flaws in descriptive research design
Descriptive research design is a powerful tool used by scientists and researchers to gather information…
Research Problem Statement — Find out how to write an impactful one!
What Is a Research Problem Statement? A research problem statement is a clear, concise, and…
Inductive and Deductive Reasoning — Strategic approach for conducting research
Karl questioned his research approach before finalizing the hypothesis of his research study. He laid…
Industry News
Publishing News
2022 in a Nutshell — Reminiscing the year when opportunities were seized and feats were achieved!
It's beginning to look a lot like success! Some of the greatest opportunities to research…
10 Ways to Help Students Restore Focus on Learning
Whichever Universe, It's Not So STRANGE to Be a DOCTOR of Philosophy! (It's a…
Switching Your Major As a Researcher: Things to Consider Before Making the Decision
PhD Teaching – Do's and Don'ts for Researchers
Sign-up to read more
Subscribe for free to get unrestricted access to all our resources on research writing and academic publishing including:
2000+ blog articles
50+ Webinars
10+ Expert podcasts
50+ Infographics
10+ Checklists
Research Guides
We hate spam too. We promise to protect your privacy and never spam you.
I am looking for Editing/ Proofreading services for my manuscript Tentative date of next journal submission:
For what are you most likely to depend on AI-assistance?
15,000+ students realised their study abroad dream with us. Take the first step today
Meet top uk universities from the comfort of your home, here's your new year gift, one app for all your, study abroad needs, start your journey, track your progress, grow with the community and so much more.
Verification Code
An OTP has been sent to your registered mobile no. Please verify
Thanks for your comment !
Our team will review it before it's shown to our readers.
Viva Questions
What are viva questions? A viva simply means a university examination during which students answer questions in speech and these questions are commonly based on a particular project or discipline. Viva questions are an important part of an academic program and often take place at the conclusion of a semester/year. Although viva questions can vary, they commonly focus on four aspects: "What the project is about?", "What were the key findings or observations?", "What was the process?" and "Why do the observations matter?". However, in some cases, these questions can be more diverse. If you want to know how to tackle these questions properly, then this blog is a must-read for you!
This Blog Includes:
1. summarize your project/thesis/research in 3 minutes.
2. What is the strength and weakness of your research?
3. What makes your thesis work original?
4. elaborate on how your findings relate to literature in your field, 5. tell me about yourself, 6. summarise your key findings, 7. highlight the strong and weak areas of your research, 8. what were the major motivations behind this research, 9. elucidate the process of evaluation, 10. what is the key focus of this research, 50 common viva questions, 20 phd viva questions , viva questions on research methodologies, analysis and research findings: viva questions, viva questions for physics, viva questions for chemistry, viva questions for biology, viva questions for higher education, tips and tricks to ace the viva, 10 most important viva questions with answers.
Whether you are a PhD or school student, viva exams are equally tough for everyone. But don't worry, we have a solution to calm you down! Here are 5 commonly asked questions with answers:
To answer this question correctly, you need to be well versed with the entire project. Start with an answer by explaining why did you select the topic of your project/thesis/research and close your explanation by providing an optimum solution to the problem.
2. What is the  strength and weakness  of your research?
Carefully analyze the strength and weakness of your research and while answering, make sure you talk about your weaknesses also and not only your strengths.
While answering, keep in mind what was known before and what you have added as part of being awarded your PhD is to contribute novel knowledge.
Explain how your findings connect with the literature review of your project and what its contributions are in terms of the field of your research. Does it further expand the literature? Does it highlight some new observations? Does it add to the literature in this field? Answer these main questions.
Talk about yourself and your areas of interest. Focus on the areas you are extremely positive about. Talk about your past achievements and what brings you to this position. Keep it professional.
For this common viva question, focus on what you observed and found through your research project, how it connects with your hypothesis as well as what concluded through this research.
Mention the strengths first and elaborate on how they connect with the key findings. Then, you can underline the weak areas and the factors that could have been transformed into strengths.
Focus on what inspired you to carry out this research, and cite certain instances which helped you select this topic as well as field for your project.
Elaborate on how you evaluated the key findings in your research, what were the key factors involved, whether the evaluation process faced some obstacles, how it could have been better and what was the reason you choose a particular process of evaluation.
While answering this, keep a summarised version of your research in your mind and then talk about the area of the primary focus of research. In order to demonstrate that your research is viable, it is essential to identify some of the key questions that it addresses.
Mostly research-based viva questions are asked in case of a doctoral thesis wherein the key aspect of the process is to identify the thought behind the development of the specific paper. It is done to determine the knowledge and originality of the researcher and to assess their further interest in the field.
Below are some of the most common viva questions.
Tell me about yourself .
Summarise your research/thesis in 3 minutes.
Tell us how your research contributes to knowledge discourse?
What are the practical applications of your research?
What is the strength and weakness of your research?
How does your research help solving the underlying problems?
Can you explain your thesis in a sentence?
How did you come up with the subject of your research/thesis?
What was the source of inspiration behind this thesis/research?
What is the key idea that is unexpendable to your thesis?
What contributions are you looking forward to making in this area of study?
What is the key focus of this research?
Where can we locate the originality in your paper?
What are the core areas of debate in this paper?
What research methodology have you applied to address this issue?
What were the alternative methods you could have used to address the subject matter of concern?
Why did you feel it necessary to spend your resources in this area of study?
What aids did you use to support your research?
Which pertinent research papers did you use in your research?
Can you name 3 remarkable research papers in this stream?
Explain the recent developments in this field.
How did you come up with these questions you have discussed in your paper?
Describe the necessary decisions taken in your process.
Elucidate the process of evaluation.
Ponder over the strong and weak aspects of your research.
What is the relevance of your research in the current scenario?
Where do you think your research can be practically applied?
Which aspects of your research are you looking forward to being published?
Give us some insights into the references in your thesis.
What have you achieved in the process of this PhD?
Elaborate on how your findings relate to literature in your field.
Highlight the strong and weak areas of your research.
What were the major motivations behind this research?
How would you propose future research as a follow-up to this project?
Who will be more interested in this research project?
How is your research project relevant to your fellow researchers?
What was the process behind the research questions you selected?
Name some alternatives to your chosen research methodology.
Which of your research observations are you most interested in/curious about?
Name some prominent achievements of your research.
What is the area in which you wish to be examined?
What have you done that merits a PhD ?
Summarise your key findings.
What's original about your work?
Which topics overlap with your area?
Where do current technologies fail such that you (could) make a contribution?
Who are your closest competitors?
Can you summarise your project in 2 lines?
How can this research help other students working in the same field?
Which of your findings is your personal favorite?
Is your research inspired by some incident in your life?
Why did you choose this method to conduct this research?
What motivated you to conduct this research?
What was the biggest challenge that came your way?
What were the alternatives to this methodology?
How would you evaluate your work?
Were you short of any resource while conducting this research?
Can you tell me about the strongest point of your research?
What is the weakest point of your research?
. How did you deal with the ethical implications of your work?
Preparing for an interview for the Statistician or a Survey Specialist role? Then worry not! Here are the most important viva questions on research methodologies:
Under which circumstances are quantitative as well as qualitative research methods fruitful?
Could you distinguish between case-based and observational-based research methods in a few words?
What is a scientific study and what are its essential features?
You must have faced some ethical issues while conducting research. How did you handle it?
What method did you use to collect data?
Was there any other way in which you could have assimilated the data? If yes, then how?
What are the main achievements of your research?
What advice would you give to a research student entering this area?
What is the relevance of your work to other researchers?
How did your research questions emerge?
Also Read: Research Institutes in India
When it comes to a career in Research, the outputs which you obtain are assessed on multiple factors. Enlisted are some viva questions which will help you prepare in advance:
How would you summarise your findings in a few words?
You have used 3 different techniques to analyse the final results. Could you elaborate on all of them?
Was there any chance of implementing a different type of analysis technique?
Apart from the topic, you selected, in what other applications can your research findings be used?
Out of the given results, which of the findings, according to you, can be beneficial in the near future?
is the problem you have tackled worth tackling?
What would you have gained by using another approach?
Which are the three most important papers that relate to your thesis?
What would have improved your work?
What are the main issues and debates in this subject area?
What motivated and inspired you to carry out this research?
Subjective Questions for School
Be it for Chemistry or Biology practical , from 10th standard onwards, students have to appear for vivas. The concerned viva questions pertain to that subject that the students have studied in the course of the entire year. The viva that one appears for in senior secondary level is based on the experiments that the students perform to test their understanding of the research. Apart from those experiments, the students are also asked several questions to estimate their practical understanding of the key areas of study.
Viva questions for Physics are mainly based on concepts and topics from Physics textbooks. Here are the most common viva questions for Physics Class 11 and Class 12:
Viva Questions for Class 12 Physics
What is Ohm's Law?
What do you mean 'interference'?
Define tangent law.
Name the type of motion shown by the Torsional pendulum?
What happens with resonance in the LCR circuit?
What do you understand by the order of spectrum?
How is Wedge Film Experiment useful?
Define parallax and how it is removed?
How does the emission of light is carried out by LED?
Also Read: Physics Project for Class 12: Top 50 Ideas & Experiments
Viva Questions for Class 11 Physics
Name the units of vernier scale.
What do you understand by Zero Error (Z.E)?
What are the two parts of the Screw Gauge?
Name one mechanical advantage of a Screw Gauge.
What is Focal Length?
What are the factors that impact surface tension?
Define time period of a bar.
What is Simple Harmonic Motion (SHM)?
Viva questions for Chemistry are mainly based on concepts and topics from Chemistry textbooks. Here are the most common viva questions for Chemistry Class 11 and Class 12:
Viva Questions for Class 12 Chemistry
What is Valency?
What is the value of Avogadro's number?
What is the monomer of Polyethylene?
What are polymers?
What is the IUPAC Name?
Differentiate between addition and condensation polymer
What is the oxidation and reduction reaction in the electrolytic process?
What is Titration?
Also Read: Chemistry Project for Class 12: Topics & Sample Projects
Viva Questions for Class 11 Chemistry
Define the term 'crystallisation'
What is solubility?
Why is crystallization done?
What is Kipp's waste?
What is a Saturated Solution?
Viva questions for Biology are mainly based on concepts and topics from Biology textbooks. Here are the most common viva questions for Biology Class 11 and Class 12:
Viva Questions for Class 12 Biology
What is litter?
What is the shape of a pollen grain
What is tectum?
What are pollutants
What is hummus
Define Mitosis
Why is Mitosis called Somatic Cell Division
Also Read: How to Ace Class 12th Biology Practical?
Viva Questions for Class 11 Biology
How many types of proteins are there
What are enzymes
What is nucleic acid?
Examples of high protein food
Full form of DNA
Full form of RNA
What are Mendelian Laws
What is placentation?
What are monoadelphous and diadelphous stamens?
What is flower's importance to plant?
To which family china rose belongs?
Admission tutors at the postgraduate level conduct viva or interview to establish whether graduates are committed to and prepared for studying the master's or PhD level courses. These are less formal than a job interview, but you still need to take them seriously – your aspirations to pursue overseas education could depend on your performance.
Let say you come from a Mass Communication background and you've made a documentary on " underprivileged sections of society" . Then you might be asked about the process of the development of the movie, how long did it take to gauge the key aspects of the film or the perspective behind the direction process.
Though the research you do in your PhD is a massive achievement, you need to be prepared for the exhaustive viva session with the experts. This oral examination is a chance for students to discuss their work with professionals. Its formal purpose is to ensure that the student understands and can explain their thesis. It involves lots of stinging questions and conceptually complex debates. How can PhD scholars best prepare themselves? Let us take a look at the different tips for getting through your viva questions:
Calm down and breathe
Believe in yourself
Do something fun
Go in with a good attitude
Look presentable
Read your thesis
Know the rules
Make a list of your own corrections
Make plans to celebrate
Try to enjoy it
Preparing for the viva questions beforehand helps you confidently answer them in front of the panel of experts who not only test your subjective knowledge but also do grading on the basis of your level of confidence. If you are looking for admission to a university abroad and want to impress the admission committee, Leverage Edu experts can provide you with tips and tricks to ace the interview. Call us immediately at 1800 57 2000 for a free 30-minute counselling session.
Team Leverage Edu
Leave a Reply Cancel reply
Save my name, email, and website in this browser for the next time I comment.
Contact no. *
what should be an ideal answer for the question "tell me about yourself?"
There is no ideal answer to the question 'Tell me about yourself', as it is very subjective and depends on your career trajectory. But the best way you can answer it is by covering the following points:
1. Share your background 2. Tell them about your education 3. Share any volunteer, internship or work experience you have 4 You can also tell them about your hobbies
It is advisable that you share your experience chronologically so it does not get confusing for the interviewer.
For any study abroad-related query, please get in touch with our experts through this number: 1800572000 or drop us a mail at [email protected] .
Thanks Team Leverage Edu
Thank you for this helpful information… Its really good and givea confident to me …
Hi, Venkatesh! Thanks for your comment. We are referring you few blogs to explore: Profit and Loss Formula Questions Types of Reasoning Questions in Competitive Exams Interview Questions and Answers
Most useful information for a researcher. Thanks a lot for guiding several research students.
Hello! Glad that you found the blog informative.
How would you describe this article ?
Please rate this article
We would like to hear more.
Have something on your mind?
Connect With Us
15,000+ students realised their study abroad dream with us. take the first step today..
Resend OTP in
Need help with?
Study abroad.
UK, Canada, US & More
IELTS, GRE, GMAT & More
Scholarship, Loans & Forex
Country Preference
New Zealand
Which English test are you planning to take?
Which academic test are you planning to take.
Not Sure yet
When are you planning to take the exam?
Already booked my exam slot
Within 2 Months
Want to learn about the test
Which Degree do you wish to pursue?
When do you want to start studying abroad.
January 2023
September 2023
January 2024
What is your budget to study abroad?
Make your study abroad dream a reality in January 2022 with
India's Biggest Virtual University Fair
Essex Direct Admission Day
Why attend .
Don't Miss Out
Please enable JavaScript
Top 50 Possible PhD Viva Questions
Defending a doctoral thesis and facing viva questions is a very critical part of every research scholar. After the submission of your thesis, you will be asked to defend your research work in the " final viva voce ".
Defending your master's thesis in front of domain experts, co-scholars, and students is quite an interesting experience. The difficult part of the viva for every researcher is facing unexpected questions.
In this article, ilovephd provides 38 possible PhD viva questions frequently asked during the thesis viva.
Thesis Defense Viva Questions
What is the main contribution of your work?
What are the key research questions you addressed in your dissertation?
How did you design your study?
What data and methods did you use?
What were your main findings and how do they relate to your hypothesis?
What implications does your work have for other researchers or practitioners in the field?
What suggestions do you have for further research?
Why did you choose this particular topic?
What motivated you during the course of the project?
How did you overcome any challenges that emerged throughout the project?
What new knowledge, insights, or understanding has your research provided?
How do you think your work adds value to the field?
What are the limitations of your work?
How do your results fit into the current body of research on the subject?
If you had more resources, what would you have done differently?
Why did you choose the particular methods you used?
How did you ensure accuracy and validity in your research?
Could your research be applied in other contexts?
What would you do differently if you had to start the project again?
What ethical considerations did you take into account when designing your study?
How have your results been disseminated?
Are there any unexpected results from your analysis, and why do you think they occurred?
Do you have any plans to extend or replicate your research?
What techniques did you use to analyze your data?
How did you ensure the reliability and validity of your findings?
What lessons can be drawn from your research?
How did you address any methodological weaknesses in your study?
Is there a possibility that future research may contradict your findings?
How transferable are your findings?
What implications do your results have for policymakers?
What recommendations would you make based on your research?
How did you maintain the rigor and integrity of your project?
What areas remain unexplored in your field?
Do you think further research is needed in your area of study?
How valid do you think your results are?
Would you have done anything differently if you had more time?
How did you make sure you accurately represented the data collected?
How did you ensure the research question was answered?
Are there any possible implications of your research that you don't endorse?
What do you think are the strengths and weaknesses of your research?
What implications do your findings have for the wider community?
What have you learnt from your research that could be useful for others?
How well do your findings match with the literature in the field?
Are there any implications of your research that you haven't discussed?
Are there any unresolved issues that require further research?
What can you conclude based on your research?
Is there any evidence that contradicts your findings?
What would you have done differently if you had more resources?
How applicable are your findings to other contexts?
How did you ensure that the research was conducted responsibly?
These are all the 38 Common desertation viva questions you can prepare to answer during the defence.
Handpicked Related Article
10 Useful Apps for PhD Scholars
PhD Viva Questions
phd viva questions and answers
Research Tips
How to Choose a PhD Supervisor?
15 things to consider before joining phd, 10 myths about phd.
[…] Top 38 Possible PhD Viva Questions […]
LEAVE A REPLY Cancel reply
Save my name, email, and website in this browser for the next time I comment.
Email Subscription

iLovePhD is a research education website to know updated research-related information. It helps researchers to find top journals for publishing research articles and get an easy manual for research tools. The main aim of this website is to help Ph.D. scholars who are working in various domains to get more valuable ideas to carry out their research. Learn the current groundbreaking research activities around the world, love the process of getting a Ph.D.
Contact us: [email protected]
Copyright © 2019-2023 - iLovePhD

Translators
Graphic Designers
Editing Services
Academic Editing Services
Admissions Editing Services
Admissions Essay Editing Services
APA Style Editing Services
Application Essay Editing Services
Book Editing Services
Business Editing Services
Capstone Paper Editing Services
Children's Book Editing Services
College Application Editing Services
Comprehensive Editing Services
Content Editing Services
Copy Editing Services
Cover Letter Editing Services
Developmental Editing Services
Dissertation Editing Services
eBook Editing Services
English Editing Services
Essay Editing Services
Fiction Editing Services
Journal Article Editing Services
Legal Editing Services
Letter Editing Services
Line Editing Services
Literary Editing Services
Manuscript Editing Services
Medical Editing Services
MLA Style Editing Services
Nonfiction Editing Services
Novel Editing Services
Paper Editing Services
Personal Statement Editing Services
Proposal Editing Services
Report Editing Services
Research Paper Editing Services
Résumé Editing Services
Scientific Editing Services
Short Story Editing Services
Statement of Purpose Editing Services
Story Editing Services
Structural Editing Services
Substantive Editing Services
Technical Editing Services
Thesis Editing Services
Website Content Editing Services
Proofreading
Proofreading Services
Academic Proofreading Services
Admissions Proofreading Services
Admissions Essay Proofreading Services
APA Style Proofreading Services
Application Essay Proofreading Services
Book Proofreading Services
Business Proofreading Services
Children's Book Proofreading Services
College Application Proofreading Services
Dissertation Proofreading Services
eBook Proofreading Services
English Proofreading Services
Essay Proofreading Services
Fiction Proofreading Services
Legal Proofreading Services
Letter Proofreading Services
Literary Proofreading Services
Manuscript Proofreading Services
Nonfiction Proofreading Services
Novel Proofreading Services
Paper Proofreading Services
Personal Statement Proofreading Services
Proposal Proofreading Services
Statement of Purpose Proofreading Services
Thesis Proofreading Services
Website Content Proofreading Services
Translation
Translation Services
Chinese Translation Services
French Translation Services
Italian Translation Services
Spanish Translation Services
Graphic Design
Graphic Design Services
Writing Services
Blog Writing Services
Content Writing Services
Copy Writing Services
Cover Letter Writing Services
Curriculum Vitae Writing Services
Dating Profile Writing Services
LinkedIn® Profile Writing Services
Match.com® Profile Writing Services
Résumé Writing Services
SEO Writing Services
Website Content Writing Services

Please enter the email address you used for your account. Your sign in information will be sent to your email address after it has been verified.
Top 10 Ph.D. Viva Questions and How to Answer Them
Every doctoral candidate will complete the Ph.D. viva to defend a thesis and seek that coveted doctorate degree. You've worked hard throughout your academic career, and now you face this intimidating meeting! Before your viva, you might feel nervous, picturing yourself tap dancing as fast as you can in front of a firing squad. But your viva should feel more like a confident performance of your crowning research for an audience of adoring fans. Take a breath—you've done good work, and soon the committee will see that, too.
What is a Ph.D. viva? In this case, viva is short for viva voce, Latin for "living voice." The term refers to contexts in which responses to something are given out loud for people to hear, for example a real-time vote (all in favor, say "aye"!). In the academic context, the Ph.D. viva is a discussion between you (the Ph.D. candidate) and a panel of academic experts, during which you present your Ph.D. thesis. The panel of experts can include an internal and/or external examiner, your Ph.D. supervisor, and other people you can request to be in attendance, like your family members.
The examiner's main purpose is to determine that you've written your own thesis and ask you some probing questions about the work you've done. It's intended to be an open, frank conversation about your research, not an interrogation. Don't be afraid to challenge points your examiner makes if they don't align with what you've found in your study. Your expertise and passion about your work will demonstrate that you know your stuff and care deeply about it.
Of course, in order to think clearly and objectively about the subject you've been immersed in for months, you will need a healthy dose of confidence. To help you gain that confidence to make your viva a positive experience, preparation is key. Here are some prompts and questions you might be asked and how you can prepare beforehand to answer them.
1. Tell us about your study
Usually the first question is an opener and is asked with the goal of breaking the ice and getting you talking about your thesis. The items the panel presents to you will start broad and get more specific and involved as your viva progresses. Since you're here to talk about your project, give a good overview of who you are, your history in the field, and the process you followed in your study. You will have a lot of potential detail to provide, but since you won't know how much your panel is looking for, prepare synopses of different lengths: 1-minute, 3-minute, and 5-minute summaries.
2. What are your main research questions and why did you select them?
You'll very likely be prompted to talk about your research questions in detail, so be prepared to list the questions you set out to answer and the motivation behind selecting each one. Also, be prepared to discuss your aims, objectives, and hypotheses, just in case they ask about those as well.
3. What original contribution has your thesis made to this field of study?
Before you began your study, you probably looked at the gaps in the existing literature and decided on a research direction to fill those gaps. Now that you've finished your research, tell your panel what the world knows now as a result of your work. When future researchers delve into your subject matter, what will they cite you on?
4. Whose work has most influenced yours?
Because you went through the process of determining what your field of study still needs in terms of research and the kind of analysis that will contribute to it, you possess a pretty clear understanding of what has already been done. A lot of that knowledge comes from your academic journey leading up to the awarding of your doctorate, during which you've read a lot of papers and delved into the work that has been done before yours. Talk about the most influential works you've encountered. This can be a work that inspired you or papers that you felt were done poorly and motivated you to get it right. Bonus: The chair of the viva will be someone who knows a lot about your field, so take some time to get familiar with his or her work. Don't be a stalker, but be prepared to mention that you know what he or she has done. Not only will that demonstrate that you've prepared yourself for your presentation, but it will also show an interest in his or her life's work, which can't hurt. Don't spend too long on this, though—you're here primarily to talk about your work, not theirs.
5. What are the strengths and weaknesses of your thesis?
You certainly want to brag about your thesis and offer reasons why you and your work are great, so don't hold back about what went right. Start with the strengths; outline your main findings and give reasons why your study enabled you to uncover them. Then, while it might feel counterintuitive to point out the ways that your thesis isn't the greatest ever, a report about the weaknesses of your research shows a sense of self-awareness and humility that benefits your study in that it paves the way for future researchers and shows that you aren't blind to your own potential for growth. If you prepare your response to this question before your viva, you can craft your response to show that you have already thought about the ways you can address the weaknesses of your thesis.
6. What ethical considerations did you apply?
Most Ph.D. candidates encounter ethical issues during the course of their research, and the committee might want to know whether you took measures to ensure an ethical project. Did you follow any ethical protocols in gathering data? Did you provide informed consent to participants in your study? What are the ethical implications of your work?
7. Did your study go as expected? If you had to start the thesis again, what would you do differently?
Every researcher has at least some idea of what he or she might find upon performing a study. Many form research questions and perform the study to provide support for that expected outcome, but sometimes the research leads to a different result. Consider what your own expectations were before you began and the path your research process took, either in alignment with that expectation or not. Knowing what you know now, would you change anything about your research? Would you approach the process differently? Maybe you would forego a step or two knowing that it wasn't as consequential or helpful as you originally thought.
8. Now that you've completed your study, what did you enjoy about the process?
Ph.D. thesis examiners are looking for a candidate who is passionate about the work. Remember that they know exactly how stressful the process is, so avoid delving into the hardships you encountered. Instead, give a summary of the high points and the reasons you were excited to keep going. While you should keep the tone professional and avoid gushing, feel free to talk about your personal motivation for pursuing this study.
9. If funding was no object, how would you follow up on this project?
Every researcher faces limits regarding the scope of a study that prevent them from gathering as much data as they'd like. Time limits, budget caps, and lack of interest or willingness among study participants can all put a damper on the dreams a researcher has for an analysis. Money can solve most obstacles within an examination, so dream big—what could you make happen with an infinite budget? This is another question that reveals your passion for the subject.
10.What are your plans for the future?
Questions might not be limited to your thesis, so give some thought to where you will go from here. Describe your plans for your future research or professional pursuits; this gives the panel a sense of your passion for the work and sets you apart from a doctoral candidate who is just trying to check the boxes and get a diploma in hand.
The questions your panel asks you on the day of your viva will probably not be exactly the ones listed in this article, but these topics will almost certainly be covered during the discussion with your examiner. If you prepare responses to these questions and make sure you know your thesis inside and out, you will be much more ready to answer whatever the experts ask you. Equally important, planning out your responses will also help calm your nerves before this very important event, so give yourself the gift of preparation as you anticipate your Ph.D. viva. Good luck—you'll do great!
Header image by lightpoet .
Related Posts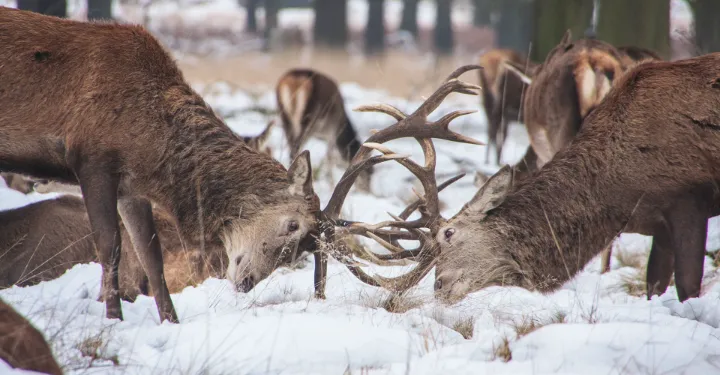 120 Compelling Topics for Your Next Argumentative Essay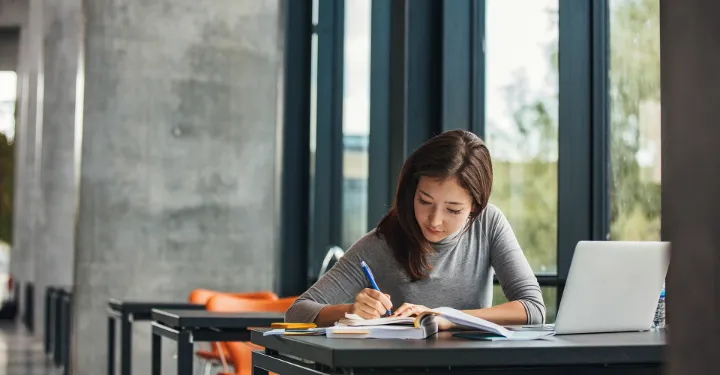 In Summary: 10 Examples of Essay Conclusions
Academic Writing Advice
All Blog Posts
Writing Advice
Admissions Writing Advice
Book Writing Advice
Short Story Advice
Employment Writing Advice
Business Writing Advice
Web Content Advice
Article Writing Advice
Magazine Writing Advice
Grammar Advice
Dialect Advice
Editing Advice
Freelance Advice
Legal Writing Advice
Poetry Advice
Graphic Design Advice
Logo Design Advice
Translation Advice
Blog Reviews
Short Story Award Winners
Scholarship Winners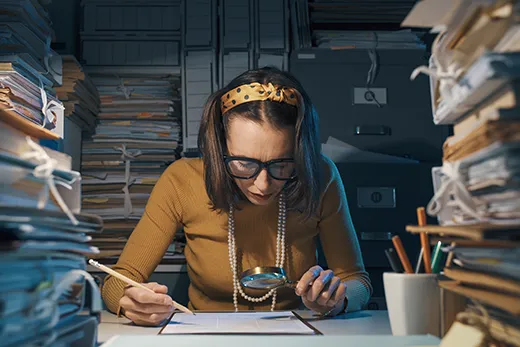 Need an academic editor before submitting your work?
Dr. Andrew Broad Computer Science CS710 Nasty PhD Viva Questions (Extract)
There are three reasons why PhD candidates have to have a viva: it is so the examiners can see:
whether it is your own work;
whether you understand what you did;
whether it is worth a PhD (i.e. is a contribution to knowledge).
These are the points being examined (according to Alex Gray from the University of Cardiff):
Understanding : that you're ready to become an independent researcher.
Relationship to other work : that you have a command of your subject-area. Similarity to the work of others doesn't detract from novelty!
Novelty - is your work publishable? If you have already published a couple of papers, that should be proof of sufficient originality. Don't panic about recent publications that are very similar to your work - the important thing is to be aware of them, and to know the differences between your work and theirs.
What you have achieved , and that you are aware of its implications . What will it make a difference to?
Demonstration of hypothesis (what you set out to achieve). How have you evaluated/tested your hypothesis? Always be prepared to reconsider your hypothesis if you end up demonstrating something else - it's vitally important that your results match your hypothesis, and that you have a convincing argument for this.
Why did you do it the way you did? Not just your practical work, but everything. For example, your literature review should be focused towards your hypothesis.
Preparing for the Viva: Before you submit
It's crucial to get the philosophy of your thesis (as set out in your Chapter 1) absolutely correct, and clear in your mind by the time of the viva , because if the examiners find holes, they'll run rings round you.
They could ask you to explain/justify any statement in the thesis , so beware of baring nasty branches for clarification at the viva! Identify the contentious statements in the thesis, which you anticipate having to defend in the viva. A good supervisor will point out the contentious statements and grill you over them. Start a file of anticipated viva questions .
The conclusion chapter is a major one to focus on in anticipating viva questions - especially where you criticise your work!
Obviously, it's essential to know your own thesis thoroughly . I think it's a great idea to compile a brief summary of each section before you submit - enough to remind you of what's in each section, paragraph by paragraph or similar (my thesis summary is very different to, and shorter than, my thesis plan, where I basically wrote down all the points I could think of, then when I wrote it up, I added and deleted points, and changed the structure). Compiling a thesis summary before you submit has the advantages that you may spot strategic-level flaws in time to fix them, and will enable you to revise for the viva from the thesis summary rather than from the thesis itself.
Don't try to get the thesis perfect and free of minor corrections at the expense of delaying submission. It's almost certain that the examiners will find something to correct, anyway.
Preparing for the Viva: After you submit
The most important goal in preparing for the viva is to keep the subject alive in your head .
Try to anticipate the questions you'll be asked in your viva and keep working on a file of anticipated questions (both the generic questions listed on this web-page, and questions specific to particular sections of your thesis) and your answers. If you said anything without understanding it 100%, or anything you have doubts about having justified properly, add it to your viva file.
You can go into university after you've submitted your thesis and your registration has expired - doing some more practical work may (or may not) help to keep the subject alive in your head (you could do experiments and take printouts of the results to the viva).
However, the main preparation for the viva is reading . These are the things to prioritise:
If your thesis contains mathematical formulae, check them carefully so that you're confident, by the time of the viva, that they're correct. If they're not correct, work it out in advance so that you're not flustered by mathematical mistakes at the viva.
Be familiar with the references cited in your thesis , because that's the literature your examiners are most likely to ask you about. Read anything you have cited without reading (not that you should cite things without reading in the first place!).
So make sure you're familiar with the literature - not everything you've read in the last three years, but the more important stuff.
Look for recent review/survey papers of related areas. You need to be able to discuss the state of the art in any area related to your thesis.
Recent publications tend to be particularly important (what are the recent developments in your field?), although they can't ask you about anything published after you submitted your thesis.
Read the examiners' publications to get a feel for where they're coming from, what things they consider important, and which topics they consider relevant.
Don't stop reading until after the viva.
It might be an idea to publish a paper or two between submitting your thesis and the viva - I wish I had done so. Try to write papers from different perspectives.
The time between submitting the thesis and the viva varies greatly. I submitted my thesis on 28th September 2001, and had my viva on 18th September 2002! My thesis was very long (390 pages including appendices), and there was a delay in finding a suitable external examiner, but above all you have to remember that your examiners will be busy with other things too!
The shortest time I've heard of between submission and viva is three weeks (different subject, different university).
They have to give you at least two weeks' notice before the viva. I got five weeks' notice. My internal examiner suggested a couple of dates, I chose 18th September and asked for 14:00 in IT406, and this was officially confirmed a few days later.
The Viva itself
The PhD viva is an open-book exam : you can bring any materials you want. Here is what I think one should bring to the viva:
a copy of your thesis, obviously - you can stick yellow `post-it' notes on it (e.g. anticipated questions and answers), although I personally abhorred the idea of preparing from my thesis itself;
your list of anticipated viva questions and your answers;
printouts of the results of any post-submission experiments;
the chapter-summaries you made for revision;
all the notebooks you should have been keeping since the start of your research (the notebooks need to be indexed so that you can look things up);
any papers such that when you reviewed them in the thesis, you regurgitated something they said blindly without really understanding it (in my case, I identified two such papers, but I brought a dozen potentially contentious papers to the viva);
printouts of any files or emails containing useful ideas which you haven't documented elsewhere;
tissues, paracetemol, &c. in case of any unexpected bouts of sneezing, headaches, &c.
At my viva, I gave a presentation (using slides) about some experiments I did after I submitted my thesis. But it's unusual for the candidate to give a presentation, and your supervisor should advise you if it is appropriate to do this. If you do give a presentation, be prepared to be flexible - I was asked to speed up and just give the highlights.
It is not the norm, in this department (I do not speak for other departments/universities), to be expected to give a practical demonstration of your work at the viva, but you could always offer to do so if you think it will help your cause (unlikely).
Anyone can attend a PhD viva, but only the examiners and the candidate can participate. (This means it may be a good idea to attend someone else's viva before your own, though I've never had the balls to gate-crash a viva! :-o )
Your supervisor should definitely attend your viva, although (s)he is usually not allowed to participate unless invited to do so by the examiners. It might be an idea to keep an eye on the body-language of your supervisor to see if you're going wrong! ;-)
A viva typically lasts two hours (but as long as it takes - mine lasted 2h22m), and a common approach is for the examiners to go through the thesis sequentially, asking questions.
Just because they ask a lot of questions doesn't mean you're going to fail. They don't give away the result before or during the viva, but you may be asked to wait around for the result at the end (about half an hour), so that they can explain the result to you - particularly if you have to resubmit your thesis (failure without the option of resubmission is very rare, and is not going to happen if you submit anything resembling a sensible thesis).
Relax and enjoy it, if possible!
Ideas should flow out from you without a lot of prompting.
Listen carefully to the questions and take your time answering them.
Answer your questions succinctly (a rough guideline is 2 to 3 minutes each - no 20-minute diatribes!). Avoid going off at a tangent.
Try to make your answers initially inclusive (spot overlaps), analytical, and then if appropriate dismissive or point out the limitations - and the effects of these limits.
Generic viva questions, such as the ones given in the section below, require imagination to answer well!
Answers may utilise a wide variety of examples and domains. They are a test of your breadth of knowledge as well as depth of knowledge which is expected of a PhD student.
If you don't understand the question, ask for clarification. Paraphrase the question in your own words and say, "is this what you mean?" State your assumptions.
Treat vague questions as invitations to tell the examiners that you know your area and how it fits into related areas. Try to link the question to the questions you have anticipated and their stock answers. After writing a thesis, you should have one big, connected network of discussion in your head, so you need to jump in at the appropriate place for a given question.
If they have a misconception about your work, try to pin it down and explain it.
If you think the question is irrelevant, explain why you think it is irrelevant (it may be that you need to be more broad-minded).
If you have any idea at all, say it.
Say, "I can't answer this on the spot, but I should be able to work it out in my own time."
If it's about literature you haven't come across, thank the questionner and ask for a reference.
Typical Viva Questions
Here are some generic viva-questions - you should instantiate each question for your particular thesis, and have a framework for answering it worked out before the viva.
I have tried to cluster related questions together here - they are not necessarily in order of importance, nor in the order that they are likely to be asked at the viva.
General Questions
What is the area in which you wish to be examined? (particularly difficult and important if your thesis fits into several areas, or has several aspects, or seems to fit into an area of its own as mine does).
In one sentence, what is your thesis? (Resist the temptation to run from the room!)
What have you done that merits a PhD?
Summarise your key findings.
What are you most proud of, and why? This may be asked (again) towards the end of the viva.
What's original about your work? Where is the novelty? Don't leave it to the examiners to make up their own minds - they may get it wrong!
What are the contributions (to knowledge) of your thesis?
How does your work relate to X?
What do you know about the history of X?
What is the current state of the art in X? (capabilities and limitations of existing systems) What techniques are commonly used? Where do current technologies fail such that you (could) make a contribution?
How does/could your work enhance the state of the art in X?
Who are the main `players' in X? (Hint: you should cluster together papers written by the same people) Who are your closest competitors?
What do you do better than them? What do you do worse?
Which are the three most important papers in X?
What are the recent major developments in X?
How do you expect X to progress over the next five years? How long-term is your contribution, given the anticipated future developments in X?
What did you do for your MPhil, and how does your PhD extend it? Did you make any changes to the system you implemented for your MPhil?
What are the strongest/weakest parts of your work?
Where did you go wrong?
Why have you done it this way? You need to justify your approach - don't assume the examiners share your views.
What are the alternatives to your approach? What do you gain by your approach? What would you gain by approach X?
Why didn't you do it this way (the way everyone else does it)? This requires having done extensive reading. Be honest if you never thought of the alternative they're suggesting, or if you just didn't get around to it. If you try to bluff your way out, they'll trap you in your own words.
Looking back, what might you have done differently? This requires a thoughtful answer, whilst defending what you did at the time.
How do scientists/philosophers carry out experiments?
intrinsic evaluation : how have you demonstrated that it works, and how well it performs?
extrinsic evaluation : how have you demonstrated its usefulness for a specific application context?
What do your results mean?
How would your system cope with bigger examples? Does it scale up? This is especially important if you have only run your system on `toy' examples, and they think it has `learned its test-data'.
How do you know that your algorithm/rules are correct?
How could you improve your work?
What are the motivations for your research? Why is the problem you have tackled worth tackling?
to other researchers?
to industry?
What is the implication of your work in your area? What does it change?
How do/would you cope with known problems in your field? (e.g. combinatorial explosion)
Have you solved the field's problem that you claim to have solved? For example, if something is too slow, and you can make it go faster - how much increase in speed is needed for the applications you claim to support?
Is your field going in the right direction? For example, if everyone's been concentrating on speed, but the real issue is space (if the issue is time, you can just wait it out (unless it's combinatorially explosive), but if the issue is space, the system could fall over). This is kind of justifying why you have gone into the field you're working in.
Who are your envisioned users? What use would your work be in situation X?
How do your contributions generalise? To what extent would they generalise to systems other than the one you've worked on? Under what circumstances would your approach be useable? (Again, does it scale up?)
Where will you publish your work? Think about which journals and conferences your research would best suit. Just as popular musicians promote their latest albums by releasing singles and going on tour, you should promote your thesis by publishing papers in journals and presenting them at conferences. This takes your work to a much wider audience; this is how academics establish themselves.
Which aspects of your thesis could be published?
What have you learned from the process of doing your PhD? Remember that the aim of the PhD process is to train you to be a fully professional researcher - passing your PhD means that you know the state of the art in your area and the directions in which it could be extended, and that you have proved you are capable of making such extensions.
Where did your research-project come from? How did your research-questions emerge? You can't just say "my supervisor told me to do it" - if this is the case, you need to talk it over with your supervisor before the viva. Think out a succinct answer (2 to 5 minutes).
Has your view of your research topic changed during the course of the research?
You discuss future work in your conclusion chapter. How long would it take to implement X, and what are the likely problems you envisage? Do not underestimate the time and the difficulties - you might be talking about your own resubmission-order! ;-)
Particular Questions
Most of the viva will probably consist of questions about specific sections of your thesis, and the examiner should give a page-reference for each question. According to Alex Gray, these questions fall into six categories:
Clarification. The examiners ask you to explain a particular statement in the thesis. In some cases, their lack of understanding may be due to a typo, e.g. "Why did you connect the client to the sewer?" Also, "not" is a small word which makes a big difference! ;-)
Justification.
Alternatives considered. Be honest if you didn't consider alternatives, otherwise you'll be digging a hole for yourself.
Awareness of other work.
Distinction from similar work. Especially recent publications where others are working in the same area - what are the similarities and differences between your work and theirs?
Correction of errors (typos, technical errors, misleading statements, and so on).
Acknowledgements
Much of the material on this page comes from my supervisor Nick Filer , from CS700 / CS710 , from questions I've been asked at the end of various presentations I've given, and from my own viva (most of the questions there were thesis-specific). I added questions from the external websites given at the end of this document. I also updated this document in the light of Alex Gray's keynote speech, "Surviving the PhD Viva: An External Examiners Perspective" at the 2002 Research Students' Symposium .
If you can think of any viva-style questions that are not covered by the above, please do not hesitate to tell me, and I will consider them for inclusion on this page.
Finally, I found my own viva much less stressful than I thought it was going to be. The examiners know that it's an ordeal for anybody, so they should go out of their way to put you at your ease and make you feel comfortable. I was amazed how calm I was, even when I went back to hear the result. If you're worried about getting an `impossible' resubmission-order, remember it's not the examiners' job to set insurmountable hurdles - they want you to pass as soon as possible.
Common PhD Viva Questions (To Help You Prepare For Yours)
May 27, 2022
Capable of striking fear into the heart of even the most confident PhD student, the Viva looms large over the entire PhD journey. No matter whether the PhD is going well or causing problems, there's always the viva to worry about.
Long story short, everyone is scared of the viva.
One thing that can help is knowing what to expect during the viva itself. That's why we got in touch with Professor Peter Smith, who recently published The PhD Viva: How to Prepare for Your Oral Examination with Palgrave, and who has successfully supervised 60+ PhD and professional doctorate students and examined a further 50+ PhD students all over the world. We asked him what the most common questions are that students face during their vivas. Read his answer below.
This is not a normal blog subscription
Each week we send a short, thought-provoking email that will make you think differently about what it means to be a PhD student. It is designed to be read in thirty seconds and thought about all day.
1. An Opening Question
The examiners will quite often start a viva with an opening question; perhaps something like this: "Spend five or ten minutes telling us about your work, what you have done, and what the contribution is" or "Summarise your work for us, in a single sentence." A question like this gives you an opportunity to explain your work up front, breaks the ice, settles you in and gets you talking. Making a contribution is the most important element of the PhD thesis. It is very likely that you will be questioned about this.
2.  The aims, objectives, research questions, and hypotheses
In your thesis you will have set out the purpose of your work. Depending on the discipline that you working in, you may have called this an aim (with accompanying objectives), a question (or a series of questions) or an hypothesis (or a series of hypotheses). It doesn't matter what you have called this in your thesis; you need to be prepared to explain and justify it to the examiners. Typical questions might be "explain your research question and how you derived it."
 3. Coverage of the literature
The examiners will want to be sure that you understand the literature which underpins your work. An important criterion for the award of PhD in that the candidate demonstrates knowledge of the relevant work of other researchers in your field. So it is likely that they will ask some questions which test your knowledge of the academic literature within your subject. You may, for example be asked: "Which are the three most important papers which relate to your thesis?", "Whose work has most influenced yours, and why?", or "Whose work is the closest to yours?" and "How is your work different to theirs?"
Your PhD Thesis. On one page.
4. methodological questions.
The methodology, and the approach you have taken, is another area that the examiners are likely to want to discuss. This could come in the form of a question asking you to justify your approach: "Why did you choose to use a qualitative approach?" and "What alternative approaches might you have chosen?" or more detailed questions about the methods used: "Why did you use focus groups rather than interviews?" or "How did you select the group of people to interview?"
Most PhD's have some ethical issues which they need to be considered. This may take the form of a specific question such as: "Explain the ethical protocols and approval procedures which you followed" or "Did you obtain informed consent?", or a more general question, such as: "What are the ethical implications of your work?".
6. Decisions you made
Along the way, you will have had to take several decisions as to the next step to take. The examiners may ask you to discuss and justify these. This could take the form of a very general question: "What was the most important decision that you had to make during the course of your PhD?"; "Which decisions would you change if you were to do the work again?" or something much more specific: "Why did you choose to test your system on this group of people?"
7. Evaluation
It is always important to show that you have evaluated the work that you have done. Typical questions could be: "How did you set about evaluating the work you did?", "How does your work compare to that of others?", "What is the strongest point of your work?", "Which part of your thesis are you most proud of, and why?", and "Which is the weakest part of your work?".
8. Future Work
Examiners will almost always ask about possible areas for future work. Questions could be: "If you had another year, what would you do?" or "How would you continue with the work? What are the next steps?"
Wrapping up
With the right preparation and mindset, the viva is nothing to be scared of. Work through model answers to the questions above, have a good read of your thesis, and have faith that you know your research better than anyone else. Then, on the day, try to have fun.
If you want to be as prepared as possible for your viva, book yourself onto a one-on-one mock viva with Professor Smith. Boost your confidence with a full practice run before the big day.  Click here to find out more. 
Prepare for your viva. One question at a time.
Prepare answers to the most common PhD viva questions with this interactive template. It's free to download and it's yours to keep forever.
Hello, Doctor…
Sounds good, doesn't it?  Be able to call yourself Doctor sooner with our five-star rated How to Write A PhD email-course. Learn everything your supervisor should have taught you about planning and completing a PhD.
Now half price. Join hundreds of other students and become a better thesis writer, or your money back. 
Share this:
Submit a comment cancel reply.
Your email address will not be published. Required fields are marked *
Search The PhD Knowledge Base
Most popular articles from the phd knowlege base.
The PhD Knowledge Base Categories
Your PhD and Covid
Mastering your theory and literature review chapters
How to structure and write every chapter of the PhD
How to stay motivated and productive
Techniques to improve your writing and fluency
Advice on maintaining good mental health
Resources designed for non-native English speakers
PhD Writing Template
Explore our back-catalogue of motivational advice
10 Hard Questions Asked During a PhD Dissertation Viva
Every PhD candidate has to defend their dissertation through a viva, but it can be a daunting prospect. The  PhD viva  is an oral examination and is the final hurdle before a doctoral degree is conferred on a candidate. You've invested years in research, made contacts with professionals, and now you have to convince your examiners that you've covered the topic well. The success of the viva depends on how you prepare for it. This article reviews ten hard questions during a PhD dissertation viva!
What are the strengths and weaknesses of your research?
This dissertation viva question is asked to gauge how knowledgeable you are about your topic. The examiners expect you to answer honestly, but it is not an opportunity to fully undermine your research. For weaknesses, highlight how methodological approaches chosen, data or location of focus have impacted your findings' generalisability. You could also highlight how the time or scope of the project has also impacted your ability to explore other related areas or conducted more experiments, but be careful not to poke too many holes in the core of your work. For strengths, highlight your contribution to knowledge, your use of new approaches and how new insights gained as a result of your research would improve the body of knowledge or the world in general.
If a weakness is pointed out to you by the examiners, be sure to explain what steps you've taken to improve that area. It can help show examiners that you know what you're talking about and don't make claims that aren't backed up. As for strengths, it's essential to identify those, but don't go overboard. It's also good not to focus only on strengths, as there are always weaknesses in every study.
Questions like these can also sound like they're pointing out an obvious flaw in your research, so be prepared with an answer in case they do!
How well did the study design work?
The examiner may ask you how well the study design worked, e.g. if you think it was appropriate for the research and provided a good opportunity to answer your research questions.
Generally, to pass your viva, the research design must have worked well to answer the research questions, but there might be limitations that you could have or could not have addressed as you progressed the research using such a design.
You should consider the following questions when answering this:
– Did you include all the necessary control groups?
– Was the sample size large enough?
– Did your methodology allow for in-depth analysis?
– Did your methodology and approach help to achieve new insights?
– Has the study design been used in similar studies with good results?
Tell me about yourself and your research?
This question will set the tone and set you up for success or make things harder. How you answer this question will depend on how well you know your dissertation topic. If you've been able to show that you are knowledgeable about your subject, this question will be a great opportunity for you to talk about how your work is making an impact. However, if it is difficult for you to answer the question, then avoid talking at length here and keep it brief, linking back to each of the points of your research instead.
Your answer should highlight 
who you are
what your research is about, 
what influenced your choice of the research topic,
your primary research questions, 
your contribution to knowledge and 
your publication record or conferences attended.
After completing your research, which part of the process did you enjoy the most and why?
When people defend their PhD, they're asked to reflect on the process and how they feel about it. Was it the research, literature review, data collection, writing up or the viva examination? It's a difficult question because many people enjoy different aspects of it. A good way to answer this is by saying that you enjoyed the whole process because there were both highs and lows. You might also say that you learned a lot from the experience, and this was an enjoyable time for you. If you found a specific area particularly interesting, you should explain this to the examiners and explain why.
What change has this research brought in you?
This is a question that challenges you to demonstrate the value of your research to you as an individual. You don't want to answer this question with a generic statement, such as "I have learned so much about this topic." Show them how your research has changed your life! You should ideally highlight the essential skills you have gained over the period of doing the PhD. It would help if you also discussed some things that you did not know about the research area before embarking on a PhD.
Did the research process go as you planned it ?
Every research process is different, and, in some cases, the entire process doesn't go as per the plan. No matter how much research you've done before starting a project, there are going to be moments when things don't go as planned. 
You should be ready to explain instances when the project derailed from the plan and how you got the project back on track. It is important to discuss what you did and how it impacted other aspects of the project. Early in the PhD process, some students find out that the thesis topic is not something they want to pursue or that the resources needed for the research can't be obtained. If this happened or something similar, explain during the viva.
How much of your work was original research, and how much was secondary research? 
One of the questions that examiners will ask is what percentage of your work was original research and what percentage was secondary research.
To be awarded a PhD, you must have completed original research and made a significant contribution to knowledge. To answer this question, highlight the original research conducted and discuss the methods and approaches used for the study. You should also mention any secondary research or resources you used during your viva. Remember to give credit where it's due! It is normal for your work to have built on some existing body of knowledge.
What is the key focus of your research?
This question seeks to understand what core research questions you have focused on for your PhD. You should be able to articulate this and discuss what your contributions were. You must establish the background of the research, why it was important, provide the context where necessary and help the examiners understand the main results. You should also, where possible, highlight some of the research focuses in your area but particularly focus on your research questions. 
Can you Summarize your thesis, please?
Similar to the question around the research focus, with this question, the examiners are interested in you explaining all about your research in a few minutes. 
You should highlight 
the background to the research
what your main research questions are
what methodologies and data collection techniques were used
what your contributions to knowledge were
main strengths and weaknesses of your research
how your research helps the world.
What original contribution has your thesis made to this field of study?
The examiner will invariably ask you what original contribution your thesis has made to this field of study. Remember, to earn a PhD; your research should have added new knowledge. One way to answer this question easily is by highlighting how your original research has improved knowledge in the field of study. What new thing do we know now as a result of your research? This could be a framework, a new theory, new datasets, new experiments or more. 
Suppose you are not able to pinpoint an original contribution. In that case, you should highlight the methodology used in the research and how it contributed to a better understanding of this field.
Leave a Reply Cancel reply
Your email address will not be published. Required fields are marked *
Save my name, email, and website in this browser for the next time I comment.
Soph talks science
|| BRINGING SCIENCE STORIES TO LIFE ||
7 viva questions you should prepare in advance.
The dreaded PhD viva. But how prepared can you really be?
The nature of the exam at the end of your PhD journey that determines whether you are awarded your doctorate or not can be a daunting and overwhelming thought. So, naturally the need for any PhD student is to be as prepared as possible.
But – spoiler alert! – you will never be 100% prepared. It all depends on how well you wrote your thesis, your examiners' backgrounds and interests, how they like to conduct vivas too and whether they like to go through every page or skip through to key bits, and so many other factors. All of this and more will influence the questions you get asked and the discussions you will have.
But having said all that – there is no such thing as being over prepared for your viva because at the end of the day it is all about confidence. If you feel prepared enough then any question they throw at you, you will take in your stride. But more from me about viva prep and a step by step guide to help you keep your cool is coming very soon.
So, I have said that you never know what is going to come up in a viva. And most of the time that is true but there are 7 'types' of question that you can prepare in advance because I can guarantee that at least one of these will come up in your viva and the vivas of everyone around you too.
So, here are more than 7 questions you can prepare for in advance of your PhD viva:
You can now check out this post too for 67 practice viva questions!
1. Summarise your thesis/research in 3 minutes.
The classic starter question to summarise your research. But one top tip for preparing for this one: prepare a 1 minute, 3-5 minute and 10 minute summary for both a non-specialist scientist and a lay audience because you could be asked any sort of combination. As this is usually a favourite opening question with the aim of getting you to relax with something familiar.
But this sort of question also applies for each chapter in your thesis. Before venturing into each chapter, your examiners might ask you to summarise what a particular chapter was about before getting into the detail. So, it is always good to practice a short paragraph so that you don't get flustered by that sort of question.
2. What is the point?
Another favourite of many examiners to get you thinking more philosophically, because after all you are trying to become a Doctor of Philosophy. An example that was given to me during my preparations was:
'So there are millions of people in the world starving and you have had thousands of pounds for you to try and answer this really niche research question. Surely that money is more well spent trying to help these more global problems?'
Now don't panic. It sounds like a difficult question. And I can imagine you all having a face like I did when I heard this for the first time. But there is no right or wrong answer, and I don't even think that the examiners would be that bothered by your answer. Their goal with this question is to test your thinking and being able to defend why you invested your time into this. But for this type of question, have something prepared that can answer the big 'why' questions to start the flow of your answer. Tell your examiners why your work is important.
3. What does this figure tell us?
Figures are great, especially schematics and summary ones. Because we all know that a picture paints a thousand words. But examiners also love them in a viva and instead of trawling through the actual words you have written in your thesis, they might just look at the picture to understand what you are talking about. But they will also stop at these focal points in your viva and get you to explain them. It is also a sneaky check to see that you also didn't just copy a figure from another location, even if you have referenced it, and didn't understand it. So prepare your descriptions for each figure – primarily the ones in your introductions and discussions as describing your results I imagine comes much easier to you as you are the expert.
4. How do you get from A to B?
Your examiners won't be asking you for directions in your viva – I don't think at least. So, what do I mean by this type of question. Well, the examiners want to understand your thought processes, rationale and knowledge. So, this type of question could be:
'How do you get from cells to performing a PCR reaction?'
Why did you choose to do that experiment after this result?
You more than likely know all this like the back of your hand with the amount of times you would have repeated experiments, but sometimes it is difficult to vocalise. So I highly recommend having a practice and answering those questions out loud not not get flustered in your exam again and just remind yourself of all the steps.
5. What about your thesis is original and contributes to knowledge?
Another type of viva question that you will probably all too familiar with but another one that is good to practice vocalising beforehand so you can get your words out clearly in the exam and portray confidence even if you are a ball of nerves on the inside. But just remind yourself of what was known before and what you have added as part of being awarded your PhD is to contribute novel knowledge.
Are you enjoying this post & finding it useful?
I absolutely LOVE creating useful content sharing tips and advice from my own experiences. I love it so much that I want to take this venture full time, but I also want to make sure that the advice I can share remains FREE to all.
So, if you really enjoy this post, or any of the others I share on my blog or social media, it would be hugely appreciated if you wanted to support me by buying me a peach iced tea or two!
And now back to the main event and those last two questions to prepare in advance…
6. What are the strengths and weaknesses of your research?
The examiners are not there to tear your thesis apart even if they are really going through it with a fine tooth comb. This type of viva question is to test your ability to reflect, evaluate and adjust. Take some time to think what bits of your thesis are really great and which bits of experiments or analysis could have been improved. Just show your examiners that you haven't just taken the data that has been spat out at you at face value but you have considered how truly reflective it is and if you could do it again how you would change anything. But always make sure you have some answers to both strengths and weaknesses no matter how great or awful you think your thesis is. There will always be pros and cons.
7. What are the real world applications of your research?
The big picture question. You would have spend the last 3+ years of your life trying to figure out the smallest of details to a very niche question, so before you walk into your viva, it is good to take a step back and think about how this new knowledge you are contributing fits into the wider world. How could it be relevant? This question will be easier to answer for some than others depending on your research, and is probably something you have thought about before – especially if you have done outreach or public engagement activities . But it is one of those questions that you are more than likely going to get asked in your viva so it is good to be prepared.
So, there are 7 generic types of questions you can prepare in advance for your PhD viva. But I just want to remind you that you cannot prepare for every eventuality.
In fact, from my PhD viva experience , I got tested for most of these 'types' but not as they appear here or even in a logical order – so just remember what the examiners are looking for from the question to help you form your answer.
Be as prepared as you can be, but preparing for every possible question is not going to do you much good mentally and emotionally as you prepare. These are just some suggestions of questions that can help you do that in advance and hopefully help you relax into it a little easier.
I hope this post was helpful for you. I would love to know your feedback. Also, if you want any tips on how to prepare for these sorts of questions then, get in touch via the comments below or any of the links in the menu on the right. But there are more viva blogs on coming soon – a list of example questions and also a step by step guide on how to prepare for your viva.
But please let me know if there is anything else about PhD vivas that I can answer for you too 🙂
Don't forget there are more example viva questions to help you prepare in this post!
What questions did you prepare in advance of your PhD viva? Is there anything you look back on and wish you were more prepared for?
If you liked this most then you might also like…
If you enjoyed this post, then please hit like, write a comment or share it with your family and friends for them to discover the joys of science too. Or you could pin it using the graphic below. It would really mean so much to me. Or you can always subscribe to Soph talks science in the menu to never miss out on any science inspiration and curiosity ever again.
♥ Love what you see? Then don't miss a blog post by signing up for email notifications!
♥ Have a question about this, working with me or anything else related to science? Contact me on Facebook , Twitter or Instagram .
♥ I am a proud brand ambassador for Two Photon Art and CureGear . Go and treat yourself to a little something special.
Share this:
Related topics, you might also like.
Guest blog: Tips for working from home as a PhD student during COVID-19
Guest Blog: How I Prepared For My Virtual Viva
67 Example Questions to Prepare for your PhD Viva
My phd viva experience – soph talks science.
[…] more about how to prepare for your PhD viva with this post about questions to prepare in advance & more fresh viva content coming soon. Subscribe not to miss […]
Reblogged this on Love the Thunderstorm.
Soph Arthur
Thank you for reblogging and sharing.
15 more tips for writing your PhD thesis – Soph talks science
[…] with your results. But make sure you keep the big picture in mind, not only for your discussion but for your viva prep too. It can also help when motivation to continue writing for the third month in a row is […]
Hello world. I'm Dr Soph! – Soph talks science
[…] share more about my viva preparations and experience with you in posts next year and of course thesis tips and advice too, so if there is […]
Ph.Done! … but still not a Dr. – Soph talks science
[…] that degree and title of Dr. Now I have submitted my thesis, it will be sent off to my examiners in preparation for my viva or defence – an oral exam where I will have to defend and justify all my research, but more […]
Thank you Dr.Soph ,, This blog was really helpful I still have some questions : Is there any other general questions can be prepared/ or you have been asked by examiners in the PhD viva ! Do you know any useful book which mention theses type of questions.
My PhD topic is on how can we extract the maximum power from the Photovoltaic (PV) under normal and partial shading conditions ( electrical engineering) Thank you
Hi – thank you. I'm glad you found it useful, and also happy that you wanted to ask more questions, so thank you for writing the comment first of all.
I have been thinking about writing another blog post about questions that may come up in PhD vivas so stay tuned for that. As for books – I have no ideas sorry.
What I will emphasise though is you can never tell what your examiners are going to ask. You can prepare for hundreds of questions, and most of them will probably not come up. My advice for PhD viva prep is to just read your thesis over and over again. Make sure you are confident with exactly what you did and why you did it, and also why it is relevant. The viva is a discussion more so than a test. But you wrote the thesis and did the work, so there is no one in the world better qualified to talk abut that book than you! Have confidence in yourself and your ability. It is also absolutely fine to say that you don't know something.
Dr. Peter Arthur
Dear Dr. Soph,
Hi. I completed my first doctoral programme three years ago (Business Administration), and have currently in the process of completing my second (and almost certainly final!) doctoral programme. I am already looking forward to writing up my results (and seeing what the conclusions/findings are) in due course. I am also looking forward to defending the thesis. Having been through the defence process once, I very much enjoyed reading through your very thoughtful set of viva questions. I feel even more prepared now for what is to come….
Many, many thanks, and shine on always, Peter
PS1: Your website is very inspirational (to men as well as women; especially to women, of course). Keep up the great work. PS2: I am a secondary school educator and I currently work with a number of professional scientists/mathematicians turned teachers. Fantastic! The more, the better! PS3: Ever since the turn of the 20th century, science communication has been so important. And, every year, the need for excellent science communicators grows, as the breadth and depth of scientific advances extends further, and as the world's challenges grow……. You have found a very fertile career path……. I wish you all the very best on it!
Thank you so much for sharing Peter and for such kind words
To Dr, or not to Dr… – Soph talks science
[…] to cell culture, the PhD guilt, the over-bearing supervisors, lab politics, thesis writing and the viva experience, so I deserve to use that title right? I earned […]
The Best of Soph talks science 2019 – Soph talks science
[…] And taking the top spot for 2019 is this post! It has actually been my most successful post EVER and is more than 5x popular than the post in second place. So, it looks like if I can share more resources and preparation tips and tools with you all next year, then that would be something useful? […]
67 Example Questions to Prepare for your PhD Viva – Soph talks science
[…] are 7 more questions here that you should always have prepared before your viva and here is my experience if you want to read […]
How to face the Viva Exam?
[…] Examiner can ask the question anywhere from the book. But you have to be smart about this. […]
Guest Blog: How I Prepared For My Virtual Viva – Soph talks science
[…] I searched online for other experiences, it seems like most people spent a maximum of two weeks preparing for their viva regardless of how much time they […]
Let me know your thoughts! Cancel reply
Privacy overview.
5 tips for passing your PhD viva
Every Doctoral researcher is expected to defend their thesis through an oral test - so discover how to prepare for your PhD viva and ensure you make a good impression on the examiners
What is a PhD viva?
A viva voce is an oral test, which literally translated means 'with the living voice'. It's a focused discussion giving you the opportunity to present your PhD thesis and then defend it in front of a panel of academic experts.
1. Understand what's expected of you
Traditionally, your thesis would always be discussed in person, with the interview style viva exam overseen by at least two (internal and external) examiners. Afterwards, they would provide you with a joint written report detailing any corrections that need to be made.
However, following the coronavirus (COVID-19) pandemic, the online PhD viva has become more commonplace with this examination more likely to take place via Microsoft Teams, Skype or Zoom.
The virtual experience will still typically follow the same format, but you'll be briefed in advance about the arrangements and any technical aspects to bear in mind. You can prepare for an online PhD viva by reading our video interview tips .
The chair of the viva is usually the internal examiner, although it can be an independent person. If you and the examiners agree, your PhD supervisor can also be present.
The examiners' main objective is to ascertain that you've written your own thesis, so if you have and are ready to talk through how you completed it, there's no need to panic. You may even enjoy the viva voce test.
In addition to assessing your thesis, the examiners are also there to assist you in deciding how and where this research might be published.
There are various results between a 'pass' and 'fail' but it's very rare to slip up at this point of a PhD. Most Doctorate awards will be made upon the condition that a number of minor corrections are made, with re-submission requests far less common.
However, while the pass rate is high, the viva exam itself can still be intellectually demanding. This is because you'll be debating issues that are conceptually complex, so preparation is crucial to your success.
At the end of it, whatever the outcome, be prepared to take on board any advice, as the examiners are there to help you improve your argument or the presentation of your thesis.
2. Know your thesis inside out
While you can be sure this isn't a memory test - as you're fine bringing notes and a copy of your thesis with you to the PhD viva - it's still important to gain a good understanding of what you've written and be knowledge about your field of study.
You'll need to think carefully about where this original piece of work would be placed in the context of the wider body of research carried out in this field. Questions will surely be asked about this, as well as whether the project could possibly be developed further through any future research.
As you'll be explaining parts of the document to the examiners (who'll also have a digital or physical copy), make sure the pagination is the same in your version as the one they're looking at to avoid any issues regarding everybody being on the same page.
If you get stuck at any point during the viva exam, you can use looking at the thesis as an excuse to re-focus and gather your thoughts.
3. Anticipate the viva questions
The examiners will have prepared a series of questions for you to answer at the viva voce, but this is nothing to get too concerned about. The questions will all be based on your thesis - what it's about, what you did and what you found out - and why this matters, in relation to your field of study.
So when getting ready for the viva, consider the types of questions you're likely to be asked, including:
What original contribution has your thesis made to this field of study?
Explain the main research questions you were hoping to address.
What are the strengths and weaknesses of your thesis?
If you had to start the thesis again, what would you do differently?
If funding was no object, describe how you'd follow on from this project.
What are your plans for the future?
It can be helpful to practise your answers beforehand, ideally vocalising them by arranging a mock mini viva - although, as you aren't restricted in terms of referring to notes in the exam, you can leave room for spontaneity, and you don't need to learn it all off by heart. If your viva is being held online, you can ensure any technical issues are identified before the day by having a run through with your supervisor or a friend.
While it may sound simple, stick to answering the questions posed. It's really easy to go off on a tangent and this can open up other lines of enquiry from the examiners - possibly in areas you hadn't expected to be quizzed about.
On the other hand, it's completely fine to bring personality to your reasoning and use stories as a means of describing the learning process you've gone through and the techniques mastered over the last three or four years that have brought you to this point.
4. Learn about your examiners' own work
The senior and well-respected academics who'll be reading your thesis will have their own ideas on conducting PhD standard research. Therefore, it's worth taking a look online at their academic profiles to discover if there's any correlation with the research they've had published and your own work.
From this, you should be able to gain a better idea of their motivations, their possible views on your thesis and the kinds of questions they might wish to discuss after having read through it.
You should research up-to-date theories, read any recent papers on the subject and speak to others who've recently had their own viva exam. Think about how your work differentiates from the research carried out by others in your chosen field.
Prepare to provide any supporting evidence asked of you by the examiners - for example, they may request to see experimental data you mention once the exam is over.
It's also necessary to check the policies and practices in place at your university and be sure of what the roles of the examiners are and how the viva panel will be structured. In many cases, Doctoral students can choose the examiners conducting the PhD viva.
5. Plan towards the viva exam
From the moment you know the date of your viva voce, work backwards and plan the steps you'll need to take before the day itself. Allow enough time to assess and review your work so that as the day approaches, you can focus on the practicalities.
This encompasses everything from making sure you relax, eat and sleep well the day before to arranging transport so you get to the viva on time - if you're attending in person.
An online PhD viva will present its own challenges, so ensure your working space is presentable and you still make an effort in terms of what you'll be wearing.
It's always advisable to adhere to interview etiquette and go with something that's both smart and comfortable. By looking the part, this should get you in the right frame of mind to communicate in a professional manner.
In the build-up, avoid any situations that might make you feel stressed and instead try to adopt a positive attitude, one that results in a genuine eagerness to engage in a debate about the work you've been toiling over for a substantial period of time.
If you're travelling to the examination, be sure to check that you have everything you wish to take with you, including the thesis, plus any notes or other materials that will help support your claims.
The PhD viva can last between one and four hours - usually two - so it's necessary to pace yourself to get off to the best possible start.
Remember, the examiners aren't trying to trip you up - they want you to pass and are primarily there to hear you talk about your project. So, after the polite introductions they'll typically start with an icebreaker to put you at ease and help calm the nerves.
It's meant to be an open and honest conversation about your work, so feel free to politely disagree with the examiners, especially on areas you feel strongly about. Don't forget to use examples from your thesis to back up what you're saying, remembering to be clear and concise.
If you know your way around your thesis and can explain your thinking and way of working, this test shouldn't be a problem. And if you don't know the answer to a specific question - admit it, as it's better to concede your limitations in an area than ramble on and hope they don't notice you're struggling to come up with an explanation. No research is perfect, so it's important to appreciate this during the discussion - but don't be too overcritical about your work either, as that's not your job.
Finally, as the PhD viva can quickly move from a series of friendly questions to those that are more in-depth, take some time to think before answering. Don't worry about any periods of silence from the examiners, as this certainly isn't an indication that you're doing badly.
Find out more
Explore possible careers at your PhD, what next?
Consider getting an academic job .
How would you rate this page?
On a scale where 1 is dislike and 5 is like
Dislike 1 unhappy-very
Like 5 happy-very
Thank you for rating the page