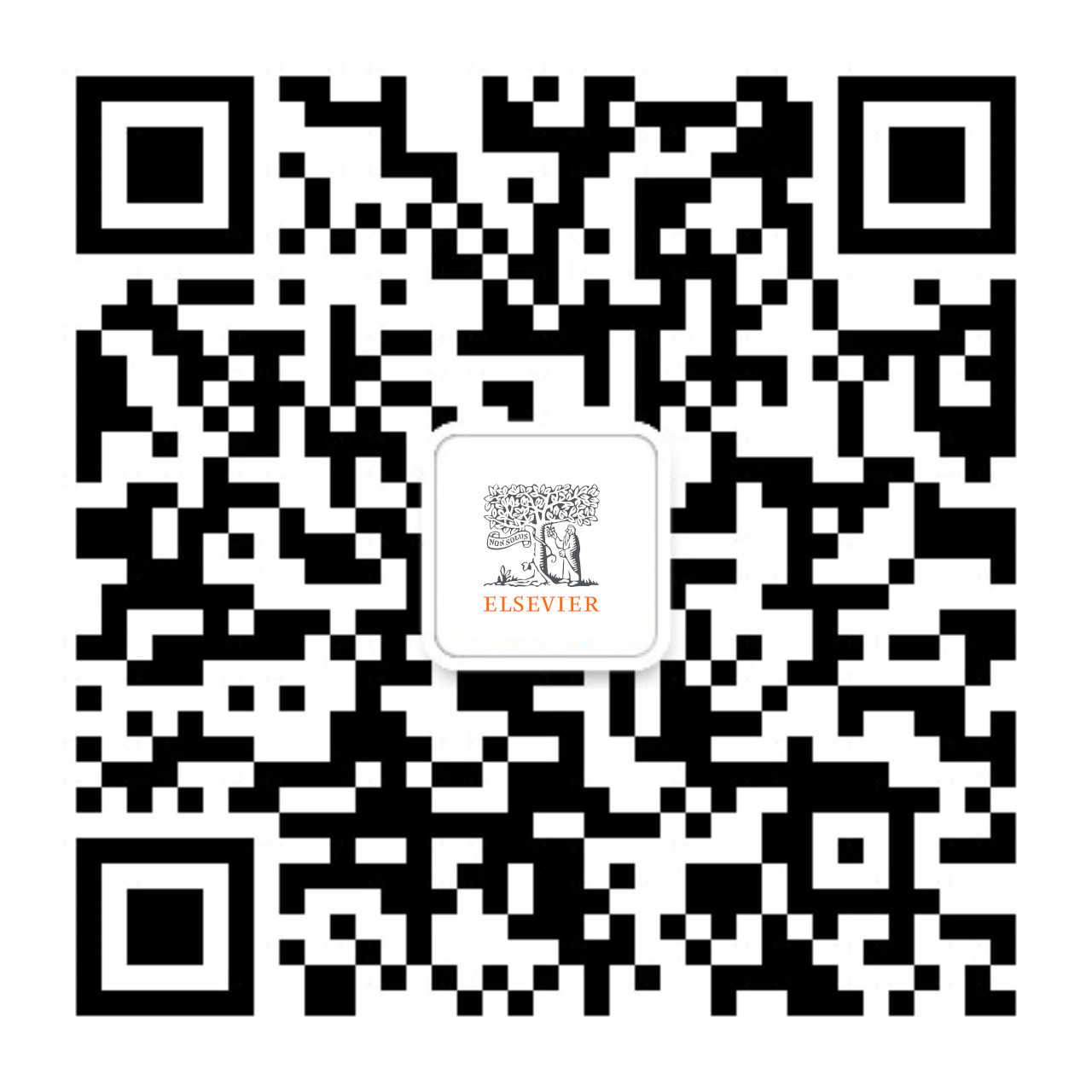 How to Write a Journal Article from a Thesis
3 minute read
118.9K views
Table of Contents
You are almost done with your PhD thesis and want to convert it into a journal article. Or, you're initiating a career as a journal writer and intend to use your thesis as a starting point for an article. Whatever your situation, turning a thesis into a journal article is a logical step and a process that eventually every researcher completes. But…how to start?
The first thing to know about converting a thesis into a journal article is how different they are:
Thesis Characteristics:
Meets academic requirements
Reviewed by select committee members
Contains chapters
Lengthy, no word limits
Table of contents
Lengthy research of literature
IRB approval described in detail
Description and copies of tools used
All findings presented
Verb tenses may vary
Journal Article Characteristics:
Meets journalistic standards
Reviewed by a panel of "blind" reviewers
Word limits
Manuscript format
Succinct research of literature
IRB described in 1 to 3 sentences
Essential and succinct tool information
Selected findings presented
Verb tenses are fairly consistent
Converting your thesis to a journal article may be complex, but it's not impossible.
A thesis is a document of academic nature, so it's more detailed in content. A journal article, however, is shorter, highlighting key points in a more succinct format. Adapting a thesis for conversion into a journal article is a time-consuming and intricate process that can take you away from other important work. In that case, Elsevier's Language Editing services may help you focus on important matters and provide a high-quality text for submission in no time at all.
If you are going to convert a thesis into a journal article, with or without professional help, here is a list of some of the steps you will likely have to go through:
1. Identify the best journal for your work
Ensure that your article is within the journal's aim and scope. How to find the right journal? Find out more .
Check the journal's recommended structure and reference style
2. Shorten the length of your thesis
Treat your thesis as a separate work
Paraphrase but do not distort meaning
Select and repurpose parts of your thesis
3. Reformat the introduction as an abstract
Shorten the introduction to 100-150 words, but maintain key topics to hold the reader's attention.
Use the introduction and discussion as basis for the abstract
4. Modify the introduction
If your thesis has more than one research question or hypothesis, which are not all relevant for your paper, consider combining your research questions or focusing on just one for the article
Use previously published papers (at least three) from the target journal as examples
5. Tighten the methods section
Keep the discussion about your research approach short
6. Report main findings in the results
Expose your main findings in the results section in concise statements
7. Discussion must be clear and concise
Begin by providing an interpretation of your results: "What is it that we have learned from your research?"
Situate the findings to the literature
Discuss how your findings expand known or previous perspectives
Briefly present ways in which future studies can build upon your work and address limitations in your study
8. Limit the number of references
To choose the most relevant and recent
To format them correctly
Consider using a reference manager system (e.g. Mendeley ) to make your life easier
If you are not a proficient English speaker, the task of converting a thesis into a journal article might make it even more difficult. At Elsevier's Language Editing services we ensure that your manuscript is written in correct scientific English before submission. Our professional proofers and editors check your manuscript in detail, taking your text as our own and with the guarantee of maximum text quality.
Language editing services by Elsevier Author Services: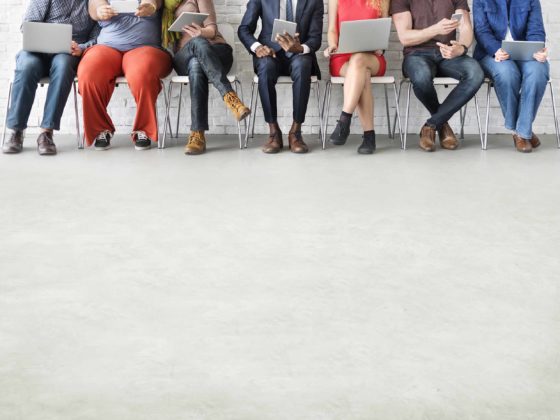 Discover the Target Audience of Your Research Paper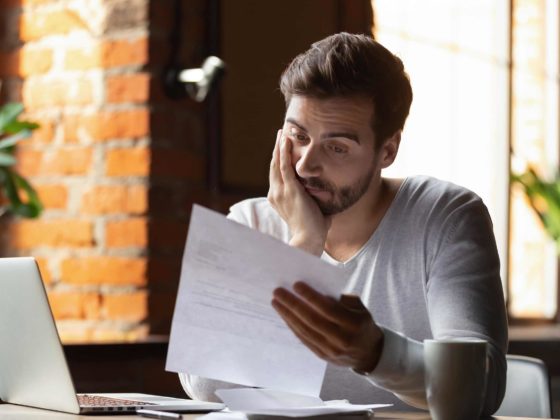 Paper Rejected by Journal. Now what?
You may also like.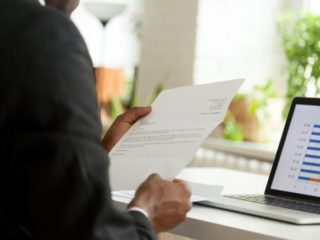 Writing an Effective Cover Letter for Manuscript Resubmission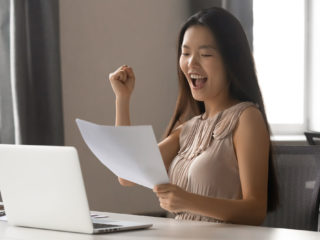 Journal Acceptance Rates: Everything You Need to Know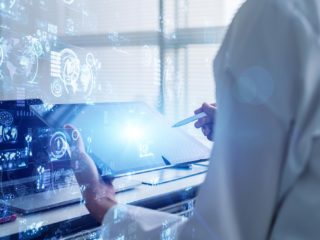 Research Data Storage and Retention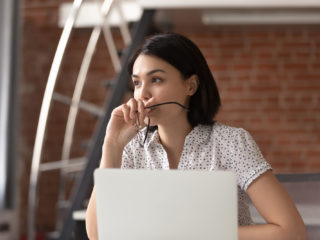 How to Appeal a Journal Decision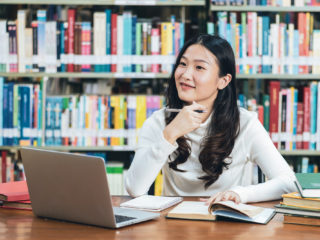 How to Get an Article Published: Checklist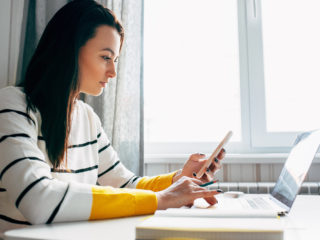 How to Find and Select Reviewers for Journal Articles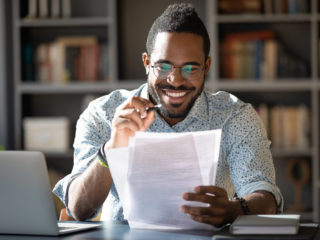 The Scientific Publishing Process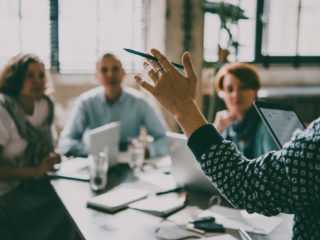 Sharing my Research During the Publication Process
Input your search keywords and press Enter.

Adapting a Dissertation or Thesis Into a Journal Article
Dissertations or theses are typically required of graduate students. Undergraduate students completing advanced research projects may also write senior theses or similar types of papers. Once completed, the dissertation or thesis is often submitted (with modifications) as a manuscript for publication in a scholarly journal. Thus, the dissertation or thesis often provides the foundation for a new researcher's body of published work.
Writers will first want to determine whether the work in their dissertation or thesis merits publication. If it does, we then provide guidance on how to adapt a dissertation or thesis for submission to a journal.
This guidance is  new  to the 7th edition.
Deciding to submit a dissertation or thesis for publication
When deciding whether to publish the work in your dissertation or thesis, first consider whether the findings tell a compelling story or answer important questions. Whereas dissertations and theses may present existing knowledge in conjunction with new work, published research should make a novel contribution to the literature. For example, some of your original research questions might be suitable for publication, and others may have been sufficiently addressed in the literature already. Likewise, some of your results may warrant additional experiments or analyses that could help answer the research questions more fully, and you may want to conduct these analyses before seeking publication.
You may also want to consider such factors as whether the current sample size provides sufficient power to adequately inform the analyses and whether additional analyses might clarify ambiguous findings. Consultation with colleagues can help evaluate the potential of the manuscript for publication as well as the selection of an appropriate journal to which to submit it. For information on selecting and prioritizing a journal (and tips for avoiding predatory or deceptive journals), see Sections 12.2 to 12.4 of the Publication Manual .
Adapting a dissertation or thesis for publication
Once a decision is made to convert your dissertation or thesis into a manuscript for submission to a journal, you will want to focus attention on adapting it for publication. By attending to brevity and focus, writing style, relevant literature review and data analyses, and appropriate interpretation of the results or findings, you can enhance the fit of your manuscript for journal publication. Editors and reviewers readily recognize an article that has been hastily converted; careful attention when reformatting the dissertation or thesis is likely to increase the manuscript's potential for serious consideration and eventual publication.
There are several steps writers seeking to prepare their dissertation or thesis for publication can take beforehand:
Look at articles in the field and in relevant journals to see what structure and focus are appropriate for their work and how they are formatted.
Request and consider the input of advisors, colleagues, or other coauthors who contributed to the research on which the dissertation or thesis is based.
Review an article submitted to a journal alongside their advisor (with permission from the journal editor) or serve as a reviewer for a student competition to gain firsthand insight into how authors are evaluated when undergoing peer review.
The original research reported in a dissertation and thesis can then be reformatted for journal submission following one of two general strategies: the multiple-paper strategy or the conversion strategy.
Multiple-paper strategy
The quickest strategy for converting (or "flipping") a dissertation or thesis into one or more publishable articles is to use a multiple-paper format when initially writing the dissertation or thesis. This involves structuring the dissertation or thesis used to fulfill the requirements for a degree as a series of shorter papers that are already formatted for journal submission (or close to it). These papers are usually each the length of a journal article, conceptually similar, and come from the same overarching project—but can stand alone as independent research reports. Consult your university's editorial office to confirm that this is an approved format for your dissertation or thesis and to obtain the specific guidelines.
Conversion strategy
A second strategy is to reformat and convert a dissertation or thesis into a journal article after completing your dissertation or thesis defense to fit the scope and style of a journal article. This often requires adjustments to the following elements:
Length: Brevity is an important consideration for a manuscript to be considered for journal publication, particularly in the introduction and Discussion sections. Making a dissertation or thesis publication-ready often involves reducing a document of over 100 pages to one third of its original length. Shorten the overall paper by eliminating text within sections and/or eliminating entire sections. If the work examined several research questions, you may consider separating distinct research questions into individual papers; narrow the focus to a specific topic for each paper.
Abstract: The abstract may need to be condensed to meet the length requirements of the journal. Journal abstract requirements are usually more limited than college or university requirements. For instance, most APA journals limit the abstract length to 250 words.
Introduction section: One of the major challenges in reformatting a dissertation or thesis is paring down its comprehensive literature review to a more succinct one suitable for the introduction of a journal article. Limit the introductory text to material relating to the immediate context of your research questions and hypotheses. Eliminate extraneous content or sections that do not directly contribute to readers' knowledge or understanding of the specific research question(s) or topic(s) under investigation. End with a clear description of the questions, aims, or hypotheses that informed your research.
Method section: Provide enough information to allow readers to understand how the data were collected and evaluated. Refer readers to previous works that informed the current study's methods or to supplemental materials instead of providing full details of every step taken or the rationale behind them.
Results section: Be selective in choosing analyses for inclusion in the Results section and report only the most relevant ones. Although an unbiased approach is important to avoid omitting study data, reporting every analysis that may have been run for the dissertation or thesis often is not feasible, appropriate, or useful in the limited space of a journal article. Instead, ensure that the results directly contribute to answering your original research questions or hypotheses and exclude more ancillary analyses (or include them as supplemental materials). Be clear in identifying your primary, secondary, and any exploratory analyses.
Discussion section: Adjust the discussion according to the analyses and results you report. Check that your interpretation and application of the findings are appropriate and do not extrapolate beyond the data. A strong Discussion section notes area of consensus with and divergence from previous work, taking into account sample size and composition, effect size, limitations of measurement, and other specific considerations of the study.
References: Include only the most pertinent references (i.e., theoretically important or recent), especially in the introduction and literature review, rather than providing an exhaustive list. Ensure that the works you cite contribute to readers' knowledge of the specific topic and to understanding and contextualizing your research. Citation of reviews and meta-analyses can guide interested readers to the broader literature while providing an economical way of referencing prior studies.
Tables and figures: Make sure that tables or figures are essential and do not reproduce content provided in the text.
From the APA Style blog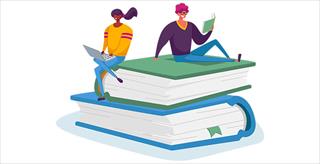 Key takeaways from the Psi Chi webinar So You Need to Write a Literature Review
This blog post describes key tasks in writing an effective literature review and provides strategies for approaching those tasks.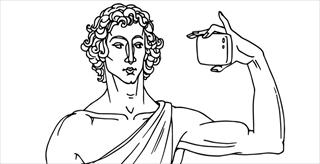 The "no first-person" myth
Whether expressing your own views or actions or the views or actions of yourself and fellow authors, use the pronouns "I" and "we."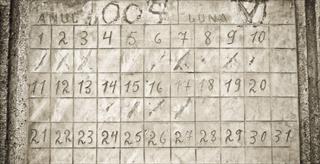 The "outdated sources" myth
The "outdated sources" myth is that sources must have been published recently, such as the last 5 to 10 years. There is no timeliness requirement in APA Style.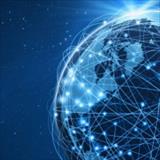 APA Style JARS on the EQUATOR Network
The APA Style Journal Article Reporting Standards (APA Style JARS) have been added to the EQUATOR Network. The network aims to promote accuracy and quality in reporting of research.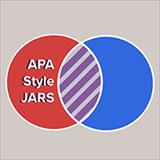 APA Style JARS: Resources for instructors and students
APA Style Journal Article Reporting Standards (APA Style JARS) are a set of guidelines for papers reporting quantitative, qualitative, and mixed methods research that can be used by instructors, students, and all others reading and writing research papers.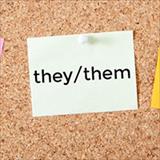 Welcome, singular "they"
This blog post provides insight into how this change came about and provides a forum for questions and feedback.
Search current calls for papers
Try the Taylor & Francis Journal Suggester
We use cookies to improve your website experience. To learn about our use of cookies and how you can manage your cookie settings, please see our Cookie Policy . By closing this message, you are consenting to our use of cookies.
Extracting a journal article from your thesis
Top tips from award-winning author.
What should you consider before and during the process of writing an article from your thesis?
We caught up with Marissa Rollnick, winner of a 2018 NARST Distinguished Contributions to Science Education through Research Award, who gave us her advice for those starting out.
Turning your thesis into publications should mark the beginning of your publication career. It is important to publish work post PhD as this makes your research more accessible to others.
One of the most important points to note is that writing an article from a thesis is not simply a task of cutting and pasting. The purpose and format of a thesis or dissertation is very different from that of a journal article or book chapter. The primary audience for the thesis is the examiner, and the student needs to convince the examiner that they have mastered research techniques and understand the arguments they are making. This can make the thesis repetitive and full of detail. The wider audience for the article or book chapter will want to know about the arguments or findings and at the same time be convinced that the findings are authentic and trustworthy.
Post information
Related posts, insights topics.
Selecting articles from a thesis or dissertation depends greatly on the work itself. There may be new theories, methods or findings that are worth sharing and the supervisor's role is to assist the student in formulating purposes for the paper. There are several steps involved:
Deciding on authorship
Planning the article, selecting a journal, writing the article.
Reviewing the article before submission
Anyone included as an author of a journal article must have made a significant contribution to it . You may need to decide whether this includes your supervisor and agree the order of the authors' names. Different disciplines have different authorship practices, but in the humanities the principal author is mentioned first.
Editor's note: How common is co-authorship and what are the challenges faced by those who collaborate? Our white paper, Co-authorship in the Humanities and Social Sciences: A global view , explores the experiences of 894 researchers from 62 countries.
A single paper in a journal should contain a central message that you want to get across. This could be a novel aspect of methodology that you have used in your PhD study, a new theory, or an interesting modification you have made to theory or a novel set of findings. Decide what this central focus is.
Then create a paper outline bearing in mind the need to:
Isolate a manageable size
Create a coherent story/argument
Make the argument self-standing
Target the journal readership
Change the writing conventions from that used in your thesis
Selecting a journal is a very important step in planning the article. The journal you select should target appropriate readership, be accredited and be accessible to your peers. Start by asking yourself the following questions:
Look at your own reference list. Which journals have you used?
Study the editorial policies of the relevant journals: some are more restrictive than others (e.g. content, research paradigm, article length)
Scan past editions. Are there any similar papers?
Is it a trusted journal? There are several marks of quality and reliability to look out for in a journal, and people may judge your ability to choose appropriate journals to submit to. The Think. Check. Submit. initiative provides tools to help you evaluate whether the journal you're planning to send your work to is trustworthy.
When selecting your journal think about audience, purposes, what to write about and why. Decide the kind of article to write. Is it a report, position paper, critique or review? What makes your argument or research interesting? How might the paper add value to the field?
When writing the article consider your choice of 'theoretical framework' and 'voice'. Be clear what your article is about, and what it is trying to do. Finally ask your supervisor /co-author to go through the article with the following in mind:
Use the criteria the reviewers will use.
Read and edit acting as a sympathetic friend and mentor.
Ask another colleague or friend who thinks differently to read it.
Get someone to edit it for language and spelling. Many authors use professional proof readers. This is not a sign of weakness as the editor has some distance from the article. This is particularly important if you come from a country where a different language to that of the journal is used.
Marissa Rollnick is professor emeritus in science education at Wits University of Education in Johannesburg, South Africa. She holds a doctorate in science education from Wits University and is a specialist in academic development and science education. Her professional career includes appointments as high school science and maths teacher, teacher educator (William Pitcher college, Swaziland and University of Swaziland), lecturer and professor in chemistry and chemistry education on access programmes and subsequently teacher education at Wits University and science education research at Wits University. She has had various visiting appointments at University of York, UK, Western Michigan University (Fulbright award), USA and University of Cape Town. She is currently also working at the Univerisites of Pretoria and Johannesburg.
Where to next?
If you've found these tips helpful make sure you look at:
Our podcast series for researchers – 15 minutes to develop your research career (which includes the episode mentioned in this post)
Our Insights newsletter – the latest news, tips, and resources delivered straight to your inbox.
Share this post on social
Skip to Content
Skip to Main Navigation
Skip to Search
Indiana University Bloomington Indiana University Bloomington IU Bloomington
Mission, Vision, and Inclusive Language Statement
Locations & Hours
Undergraduate Employment
Graduate Employment
Frequently Asked Questions
Students Referred by Instructors
Newsletter Archive
Paid External Editing Services
Support WTS
Online Tutoring
Schedule an Appointment
Before your Appointment
WTS Policies
Group Tutoring
Writing Guides
Scholarly Write-in
Dissertation Writing Groups
Journal Article Writing Groups
Wednesday Writing Workshop
Workshops for Graduate Students
Teaching Resources
Syllabus Information
Course-specific Tutoring
Nominate a Peer Tutor
Tutoring Feedback
Schedule Appointment
Campus Writing Program
Writing Tutorial Services
How to write a thesis statement, what is a thesis statement.
Almost all of us—even if we don't do it consciously—look early in an essay for a one- or two-sentence condensation of the argument or analysis that is to follow. We refer to that condensation as a thesis statement.
Why Should Your Essay Contain a Thesis Statement?
to test your ideas by distilling them into a sentence or two
to better organize and develop your argument
to provide your reader with a "guide" to your argument
In general, your thesis statement will accomplish these goals if you think of the thesis as the answer to the question your paper explores.
How Can You Write a Good Thesis Statement?
Here are some helpful hints to get you started. You can either scroll down or select a link to a specific topic.
How to Generate a Thesis Statement if the Topic is Assigned How to Generate a Thesis Statement if the Topic is not Assigned How to Tell a Strong Thesis Statement from a Weak One
How to Generate a Thesis Statement if the Topic is Assigned
Almost all assignments, no matter how complicated, can be reduced to a single question. Your first step, then, is to distill the assignment into a specific question. For example, if your assignment is, "Write a report to the local school board explaining the potential benefits of using computers in a fourth-grade class," turn the request into a question like, "What are the potential benefits of using computers in a fourth-grade class?" After you've chosen the question your essay will answer, compose one or two complete sentences answering that question.
Q: "What are the potential benefits of using computers in a fourth-grade class?" A: "The potential benefits of using computers in a fourth-grade class are . . ."
A: "Using computers in a fourth-grade class promises to improve . . ."
The answer to the question is the thesis statement for the essay.
[ Back to top ]
How to Generate a Thesis Statement if the Topic is not Assigned
Even if your assignment doesn't ask a specific question, your thesis statement still needs to answer a question about the issue you'd like to explore. In this situation, your job is to figure out what question you'd like to write about.
A good thesis statement will usually include the following four attributes:
take on a subject upon which reasonable people could disagree
deal with a subject that can be adequately treated given the nature of the assignment
express one main idea
assert your conclusions about a subject
Let's see how to generate a thesis statement for a social policy paper.
Brainstorm the topic . Let's say that your class focuses upon the problems posed by changes in the dietary habits of Americans. You find that you are interested in the amount of sugar Americans consume.
You start out with a thesis statement like this:
Sugar consumption.
This fragment isn't a thesis statement. Instead, it simply indicates a general subject. Furthermore, your reader doesn't know what you want to say about sugar consumption.
Narrow the topic . Your readings about the topic, however, have led you to the conclusion that elementary school children are consuming far more sugar than is healthy.
You change your thesis to look like this:
Reducing sugar consumption by elementary school children.
This fragment not only announces your subject, but it focuses on one segment of the population: elementary school children. Furthermore, it raises a subject upon which reasonable people could disagree, because while most people might agree that children consume more sugar than they used to, not everyone would agree on what should be done or who should do it. You should note that this fragment is not a thesis statement because your reader doesn't know your conclusions on the topic.
Take a position on the topic. After reflecting on the topic a little while longer, you decide that what you really want to say about this topic is that something should be done to reduce the amount of sugar these children consume.
You revise your thesis statement to look like this:
More attention should be paid to the food and beverage choices available to elementary school children.
This statement asserts your position, but the terms more attention and food and beverage choices are vague.
Use specific language . You decide to explain what you mean about food and beverage choices , so you write:
Experts estimate that half of elementary school children consume nine times the recommended daily allowance of sugar.
This statement is specific, but it isn't a thesis. It merely reports a statistic instead of making an assertion.
Make an assertion based on clearly stated support. You finally revise your thesis statement one more time to look like this:
Because half of all American elementary school children consume nine times the recommended daily allowance of sugar, schools should be required to replace the beverages in soda machines with healthy alternatives.
Notice how the thesis answers the question, "What should be done to reduce sugar consumption by children, and who should do it?" When you started thinking about the paper, you may not have had a specific question in mind, but as you became more involved in the topic, your ideas became more specific. Your thesis changed to reflect your new insights.
How to Tell a Strong Thesis Statement from a Weak One
1. a strong thesis statement takes some sort of stand..
Remember that your thesis needs to show your conclusions about a subject. For example, if you are writing a paper for a class on fitness, you might be asked to choose a popular weight-loss product to evaluate. Here are two thesis statements:
There are some negative and positive aspects to the Banana Herb Tea Supplement.
This is a weak thesis statement. First, it fails to take a stand. Second, the phrase negative and positive aspects is vague.
Because Banana Herb Tea Supplement promotes rapid weight loss that results in the loss of muscle and lean body mass, it poses a potential danger to customers.
This is a strong thesis because it takes a stand, and because it's specific.
2. A strong thesis statement justifies discussion.
Your thesis should indicate the point of the discussion. If your assignment is to write a paper on kinship systems, using your own family as an example, you might come up with either of these two thesis statements:
My family is an extended family.
This is a weak thesis because it merely states an observation. Your reader won't be able to tell the point of the statement, and will probably stop reading.
While most American families would view consanguineal marriage as a threat to the nuclear family structure, many Iranian families, like my own, believe that these marriages help reinforce kinship ties in an extended family.
This is a strong thesis because it shows how your experience contradicts a widely-accepted view. A good strategy for creating a strong thesis is to show that the topic is controversial. Readers will be interested in reading the rest of the essay to see how you support your point.
3. A strong thesis statement expresses one main idea.
Readers need to be able to see that your paper has one main point. If your thesis statement expresses more than one idea, then you might confuse your readers about the subject of your paper. For example:
Companies need to exploit the marketing potential of the Internet, and Web pages can provide both advertising and customer support.
This is a weak thesis statement because the reader can't decide whether the paper is about marketing on the Internet or Web pages. To revise the thesis, the relationship between the two ideas needs to become more clear. One way to revise the thesis would be to write:
Because the Internet is filled with tremendous marketing potential, companies should exploit this potential by using Web pages that offer both advertising and customer support.
This is a strong thesis because it shows that the two ideas are related. Hint: a great many clear and engaging thesis statements contain words like because , since , so , although , unless , and however .
4. A strong thesis statement is specific.
A thesis statement should show exactly what your paper will be about, and will help you keep your paper to a manageable topic. For example, if you're writing a seven-to-ten page paper on hunger, you might say:
World hunger has many causes and effects.
This is a weak thesis statement for two major reasons. First, world hunger can't be discussed thoroughly in seven to ten pages. Second, many causes and effects is vague. You should be able to identify specific causes and effects. A revised thesis might look like this:
Hunger persists in Glandelinia because jobs are scarce and farming in the infertile soil is rarely profitable.
This is a strong thesis statement because it narrows the subject to a more specific and manageable topic, and it also identifies the specific causes for the existence of hunger.
Produced by Writing Tutorial Services, Indiana University, Bloomington, IN
How to Turn Your Thesis Into a Journal Article
In many cases, publishing thesis is often one of the requirements for graduate students to finish their academic program. Publishing research findings is one of the more important ways to share research data with the scientific community. However, the structure of it is different from that of a research article. In this article, we shall discuss how to turn your thesis to journal article.
Characteristics of a Thesis and a Journal Article
Differences between a thesis and a journal article.
While both contain similar sections, you cannot simply publish your thesis research as a journal article. Converting it into a journal article has many steps. It is important to recognize that an article is much shorter than the thesis. However, turning your thesis into a journal article will not be a simple matter of copy and paste. You will need to use the data in your thesis as the starting point for writing your article.
Related: Planning to publish your Ph.D. research in a good journal? Check these journal selection guidelines now!
The  many differences  between a thesis research and a journal article are as follows:
A thesis meets academic requirements while a journal article meets journalistic standards.
The abstract of an article is usually shorter than that of a thesis.
The introduction in a thesis is used to show that you are familiar with the literature in your chosen field. In a research paper , the introduction is much shorter as it is assumed that your target audience is familiar with the necessary background to understand your work. The introduction to your paper will, therefore, focus more on setting the stage for the data/research output that you are about to present.
The results section in a thesis will include all your findings. In a paper, this would be too much detail. The data in this section should be only what you need to support your research problem or hypothesis. Often, the results in former may represent two to three different papers.
The discussion in your paper will be much more focused than in your thesis. It will be guided by the results presented in the paper. Finally, only citations of articles actually mentioned in your paper will be listed in the references section.
Turning Thesis Research to Journal Article
As a researcher, you need to publish your work to advance your career and make contributions to the research field. Now that the differences have been outlined, how do you actually write one?
1. Identify a Suitable Journal
You could start by  journal selection . Look at your reference list. Chances are at least some of the papers you read were published in journals whose scope would match your work. Selecting a journal also allows you to tailor the paper to the specific requirements of that journal. Ensure that your research article coincides with the aim and scope of the journal. Understand the journal's guidelines, recommended manuscript structure, and reference style
2. Reduce Redundant Length of Your Thesis
An important aspect of turning your thesis research to journal article is focusing on the word count without deleting crucial information. In order reduce word count , extract the data that answers just one research question. This should result in a more focused information than your thesis research presented. Discuss results in context with your problem statement-that is the focus of your paper. Good language and structure are crucial – your paper may get rejected even though it contains valuable data if it is difficult to understand. Use your data to  tell a coherent story  and avoid sweeping conclusions your data cannot support. Ensure that your title matches the contents of your paper. Paraphrase the content without changing the meaning.
3. Modify Introduction as Abstract
Repurpose the introduction as an abstract by shortening your thesis introduction to 100-150 words. Remember to maintain key points of the introduction to hold the reader's attention. Formulate the introduction and discussion of thesis as basis for the journal article's abstract. Furthermore, consider combining multiple research questions or focus on just one for the journal article.
4. Focus on Relevant and Selective Information
Since the discussion, methods and methodology, and results section of your thesis is an in-detail explanation of your research, these sections must be kept short while writing in a journal article.  Familiarize yourself with the target journal's standards by referring previously published papers and understanding their format. Most importantly, provide interpretation of main findings in the results section in concise statements or tabular formats. Avoid repeating your results in the discussion section. However, discuss how your findings expand and support previous perspectives of the research. Finally, mention how future studies can build upon your work and address limitations in your study.
5. Limit the Number of References
As your thesis is a work of several years put together, it involves numerous literature reviewing. However, while turning your thesis to journal article, you must include only limited references that are relevant to the research question addressed in the journal article. Focus on using most recent references. Consider using reference management tools such as Zotero, Mendeley, Quiqqa, etc. to make the referencing process easier and efficient.
It is an academic requirement that you publish your data for the benefit of the scientific community. Considering that the structure of journal article is different from the structure of a thesis, turning a thesis to journal article must be done following logical steps as mentioned above.
Did you ever have to convert your thesis to journal article? How did you plan it? What strategies did you use while reducing the word count of your thesis? Let us know in the comments section below! You can also visit our  Q&A forum  for frequently asked questions related to different aspects of research writing and publishing answered by our team that comprises subject-matter experts, eminent researchers, and publication experts.
I was Searching For This From So Many days. Thank you for Sharing
Thanks! Glad you liked it.
Are we also going to talk Code of Conduct in Research, as authorship is part of the conduct (ethics)?
Regards, Elvia
I guess you are referring to our upcoming webinar on Assigning Authorship & Contributorship | Tips for Researchers. We will be discussing the ethical dilemmas in authorship during the session.
We would request you to register and attend the webinar for additional insights on this topic.
Meanwhile, we would recommend you to share your queries with us on our FREE Q&A forum . In addition, you may download our FREE mobile app to stay updated on the latest resources in research writing and academic publishing.
What about the Topic? we need to rephrase the topic or keep it same with Thesis topic?
Hi Shahid, Thank you for your question. Your thesis topic would be a cumulative title for all the chapters described in your thesis. When you publish your thesis as a journal article, every chapter would be published as an individual article in most cases. You may or may not use the same title that you have used for that particular chapter in the thesis. Your thesis would have chapter names that are more suited to the overall objective of your thesis. On the other hand, your manuscript should ideally have a catchy and search-optimized title highlighting a general perspective. It may not be the same as your thesis title. However, if your thesis chapter title meets the requirement of the manuscript you intend to publish, you can go ahead with the same.
You could also go through our articles on writing good research paper titles: https://www.enago.com/academy/top-10-tips-on-choosing-an-attractive-research-title/ https://www.enago.com/academy/writing-a-good-research-title-things-to-avoid/ https://www.enago.com/academy/write-irresistible-research-paper-title/
Did you get a chance to install our FREE mobile app . Make sure you subscribe to our weekly newsletter: https://www.enago.com/academy/subscribe-now/ .
Hi Dr. Durga, Amazing article and I am sure it will surely help the writers to write more carefully and also plagiarised free.
Greeting from Enago Academy! Thank you for your positive comment. We are glad to know that you found our resources useful. Your feedback is very valuable to us. Happy reading!
i just read the article and also the comments section it's so helpful. thank you so much for sharing it.. good work!
Thanks a lot for this informational blog which surely going to help the students pursuing the Phd. Nowdays due to assignment burden students started taking the help of professional academic experts. There are many writing services.
Thank you for the very useful article. I will definitely look into it.
Writing a book: needed advice and help at one point. I found enago academy in my search of Answers. You were a Great Help! I hope to use your services again, if I am stuck on correct writing principles! Thank You for being here. K.R. Plante
This helped me a lot; thank you for this informative article.
Thanks for writing such an informative blog which will surely be a great help for the students as well as the institutions
Great article! One question…. should I cite the thesis in the paper? If so, how do I do that efficiently since it would be all over the place?
good, insightful piece of text.
Rate this article Cancel Reply
Your email address will not be published.
Enago Academy's Most Popular
Manuscripts & Grants
Reporting Research
Writing a Research Literature Review? — Here are tips to guide you through!
Literature review is both a process and a product. It involves searching within a defined…
How to Develop a Good Research Hypothesis
The story of a research study begins by asking a question. Researchers all around the…
Publishing Research
Submitting Manuscripts
13 Tips to Prepare for Your PhD Dissertation Defense
How well do you know your project? Years of experiments, analysis of results, and tons…
Career Corner
PhDs & Postdocs
How to Manage Your PhD Timeline for Smoother Research Completion
It's finally happening! The university has sent you an acceptance letter for the PhD program you had applied to. Getting into a…
How to Use CSE Style While Drafting Scientific Manuscripts
What is CSE Style Guide? CSE stands for Council of Science Editors. Originated in the…
How to Create Publication-ready Manuscripts Using AIP Style Guide
Sign-up to read more
Subscribe for free to get unrestricted access to all our resources on research writing and academic publishing including:
2000+ blog articles
50+ Webinars
10+ Expert podcasts
50+ Infographics
10+ Checklists
Research Guides
We hate spam too. We promise to protect your privacy and never spam you.
I am looking for Editing/ Proofreading services for my manuscript Tentative date of next journal submission:
For what are you most likely to depend on AI-assistance?

Research Guides
Submit and publish your thesis.
The Graduate Thesis: What is it?
Thesis Defences
Deadlines and Fees
Formatting in MS Word
Formatting in LaTeX
Making Thesis Accessible
Thesis Embargo
Review and Release
Your Rights as an Author
Re-using Third Party Materials
Creative Commons Licenses for Theses
Turning Thesis into an Article
Turning Thesis into a Book
Other Venues of Publication
Submit and Publish Your Thesis Workshops
Turning Your Thesis into an Article
Creating an article from your thesis means more than just copying and pasting. The audience for the thesis is your committee whereas for an article it may be fellow researchers, professionals working in the field, policy makers, educators, or the general audience. Your article manuscript will need to be modified accordingly. This section is based on Extracting a journal article from your thesis from Taylor & Francis publishing tips for authors.
Plan the article
Identify the central message that you want to get across. This could be a new theory, novel methodology or original findings. Make sure that your article follows a coherent argument and targets the journal audience.
Decide on the kind of article you want to write - will it be a report, position paper, critique or review? What makes your argument or research interesting? How might it add value to the field?
Select a journal
Selecting the right journal means reaching the audience you intend for your article to speak to. To start identifying potential journals:
Look at your own bookshelf / reference list. Where have authors published on similar topics?
Search the library catalogue
Consult Ulrich's Web serials database (subscription resource)
For open access journals specifically - search the Directory of Open Access Journals (DOAJ)
For student journals - see the Directory of Student Journals at UofT
Talk to your advisor, colleagues or liaison librarians
Automatic journal finders can recommend a journal based on your manuscript title/abstract:
Elsevier journal finder
DOAJ open access journal matcher
To further narrow down the list:
Study the "Aim and Scope" or similar section on editorial policies on the website to evaluate the fit and any specific content requirements;
Skim through past issues, abstracts, table of contents - are there similar papers that have been published?
How will your paper be reviewed? The journal's website should mention the details of peer review process;
Check details of copyright / license agreements and whether publication before or after your thesis submission is allowed .
Is it a trusted journal or publisher?
How to identify a deceptive publisher? See the Deceptive Publishing Checklist created by U of T.
Write the article
You may choose to approach writing your thesis with an aim to publish it as an article or several articles, known as an integrated/publication-based/sandwich thesis. Alternatively, you can reformat and convert your completed thesis into an article to fit the scope and style of a journal article. In both cases it will be helpful to:
Carefully read and follow "Author Guidelines" for instructions on on preferred layout, word limits, reference style
Use the criteria the reviewers will use and make sure your article addresses them
Request and consider the input of your supervisor, colleagues, or other contributors to the research on which your thesis is based
Reach out to friends or colleagues to prood-read your manuscript prior to submission
Additional resources on converting your thesis into an article:
Adapting a Dissertation or Thesis Into a Journal Article by APA
Eight top tips to help you turn your PhD thesis into an article by Elsevier
Extracting a journal article from your thesis by Taylor & Francis
<< Previous: Publishing Your Thesis
Next: Turning Thesis into a Book >>
Last Updated: Feb 23, 2023 4:36 PM
URL: https://guides.library.utoronto.ca/thesis
Library links
Library Home
Renew items and pay fines
Library hours
Engineering
UT Mississauga Library
UT Scarborough Library
Information Commons
All libraries
University of Toronto Libraries 130 St. George St.,Toronto, ON, M5S 1A5 [email protected] 416-978-8450 Map About web accessibility . Tell us about a web accessibility problem . About online privacy and data collection .
© University of Toronto . All rights reserved. Terms and conditions.
Connect with us