30 Persuasive Thesis Statement Examples That Are…Persuasive
Let's pretend you wrote the following as a working thesis statement for your persuasive essay:
Global climate change has been debated for many years.
Do you think this is a persuasive thesis statement? (HINT: Say "no"!)
NO: The thesis statement is a fact. It is not persuasive and not debatable.
If you answered "yes" and felt the thesis was persuasive, or if you answered "no" but couldn't explain why the thesis isn't effective, you might want to take time to review the basics of a thesis statement .
If you answered "no" and understand exactly why the above thesis isn't persuasive, it's probably a good idea to review thesis statements anyway. (After all, a little review never hurt anyone, right?)
If you just need a brief refresher on the finer points of a thesis statement, here are a few quick facts: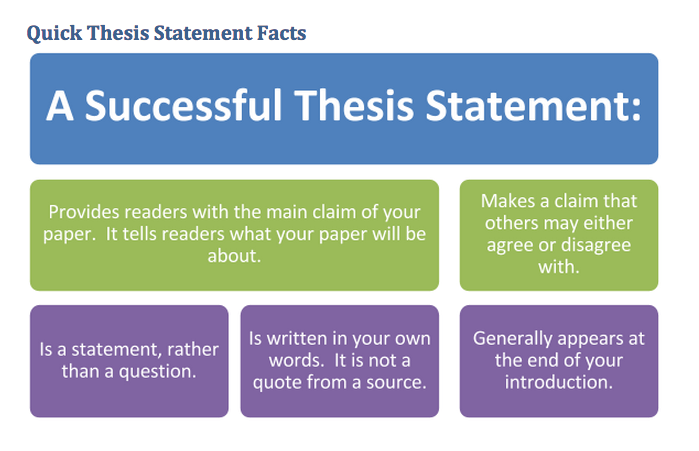 30 Persuasive Thesis Statement Examples
Now that you've reviewed thesis statement basics, let's look at the examples. In this post, I've provided 30 persuasive essay topics and corresponding persuasive thesis statement examples.
I've also included links to example essays to provide a bit of writing inspiration. (If you'd like to see the information in table format, click the link at the end of this list.)
As you review these topics and persuasive thesis statement examples, keep this in mind: when you're writing a persuasive essay , your thesis statement should attempt to convince your audience of your point of view.
Click To Tweet
In other words, it needs to be debatable. So as you write your own thesis statement, consider your stance on the subject and how you might craft a thesis statement that's appropriate for your own essay.
Now on to those 30 persuasive thesis statement examples I promised!
1. Is a college education necessary?
A college education is not the right choice for everyone, as many students graduate with a large amount of student debt and limited job opportunities.
2. Does Facebook (or other forms of social media) create isolation?
College students who overuse Facebook may have interactive online lives, but in reality, they are more isolated than ever because they are missing out on true face-to-face interaction with their peers.
3. Should guns be permitted on college campuses?
Guns should not be permitted on college campuses due to the increased likelihood of violence and criminal activity.
4. Do kids benefit if everyone on the team receives a trophy?
Handing out trophies to everyone on a team has created a generation of children who feel entitled.
5. Is society too dependent on technology?
Due to increasing over-dependence on technology , many people struggle to think for themselves.
6. Should all high school students be required to complete parenting classes?
In order to both educate teens about life as a parent and to help prevent teenage pregnancy, high school students should be required to complete parenting classes.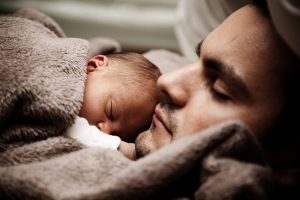 7. Does the school day start too early?
Starting the school day at a later time will help increase students' attentiveness because they will get more sleep and be more alert and focused in class.
8. Should the minimum wage be increased?
With the cost of living continually rising, minimum wage must be raised to help workers out of poverty.
9. Should elementary schools teach cursive handwriting?
Though many elementary schools no longer teach cursive handwriting, it is still an essential form of communication that should be taught in schools.
10. Should childhood vaccinations be mandatory?
Childhood vaccinations should be mandatory, as they are safe, reduce the risk of illness, and protect other people from contagious diseases.
11. Are security cameras an invasion of privacy?
Though security cameras are a necessary and valued part of society, strict regulations need to be mandated in order to maintain citizens' rights to privacy.
12. Should citizens be allowed to keep exotic pets?
People should not be allowed to keep exotic pets, as it is unhealthy for the animal, dangerous for the owner, and dangerous for the community.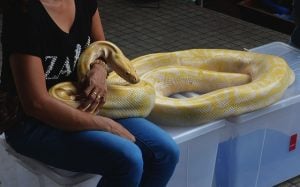 13. Should a relaxed dress code be allowed in the workplace?
A relaxed dress code is not appropriate in many business offices because it creates a relaxed and casual atmosphere that may cause customers to lose confidence in the business.
14. Is it ethical to sentence juveniles as adults?
Adolescents' brains are not fully developed, and they are not yet capable of making adult decisions; thus, adolescents should not be sentenced as adults.
15. Should corporations be allowed to advertise in schools?
Advertising should not be allowed in public schools as it perpetuates a perceived importance on materialism.
16. Should public transportation be free for all residents of a city?
Free public transportation is a key step in reducing unemployment rates.
17. Is professional football too dangerous for players?
Due to recent discoveries about chronic traumatic encephalopathy (CTE), the rules of professional football need to change in order to protect players' health.
18. Should minors be allowed to get tattoos (if they have parental permission)?
Even with parental permission, minors should not be allowed to get tattoos, as minors are likely to later regret the choice as adults.
19. Should fracking be banned?
Due to the environmental damage it causes, fracking should be banned.
20. Should a college education be free for everyone?
Though some argue that free college education will increase graduation rates, in actuality, free tuition will have little impact on the present rates of graduation.
21. Should all violence be banned from children's programming?
Evidence indicates that children mimic and internalize television programming, and because viewing violence can affect their emotional health, children's programming should not contain any form of violence.
22. Should the paparazzi be required to give celebrities some amount of privacy?
Though the paparazzi should be allowed to photograph celebrities in public places, they should respect the right of celebrities not to be filmed on private property.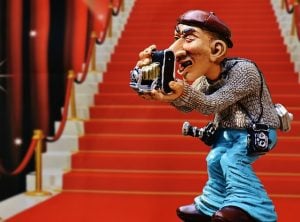 23. Does the US welfare system need to be reformed?
Due to the rampant abuse of welfare benefits by recipients, welfare needs to be reformed to create temporary, rather than permanent, assistance programs for those in need.
24. Should bilingual education be implemented in more schools across the US?
In order to help children learn English yet value their native languages, bilingual education should be implemented in schools across the United States.
25. Should students be required to volunteer in their communities in order to graduate from high school?
Though some students claim they do not have time to volunteer, being a volunteer teaches students compassion, empathy, and the importance of civic engagement, and should be required for high school graduation.
26. Is the fast food industry to blame for childhood obesity?
Though fast food is often high in calories and low in nutritional content, people cannot blame obesity on the fast food industry; individuals must be responsible for their own diets.
27. Can schools prevent cyber bullying?
Even though schools can educate children and regulate technology within the school, children and teens have access to technology outside of the classroom, making it almost impossible for the education system to truly stop cyber bullying .
28. Is an online education as good as a traditional education?
An online education is just as valuable as a traditional education, as online courses include the same content as traditional classes and have the added advantage of teaching students the importance of time management.
29. Should stem cell research be permitted?
Because of the enormous potential to both treat disease and save lives, embryonic stem cell research should not only be permitted but should also receive additional funding.
30. Should pet stores be required to sell rescue animals?
In order to stop the inhumane practices of breeders and reduce overcrowding in animal shelters, pet stores should be required to sell cats and dogs from adoption centers or shelters.
Click here to download this list of persuasive thesis statements as a PDF table .
Time to Write!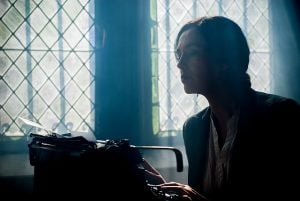 You've reviewed thesis statements. You've reviewed persuasive essays and persuasive essay topics . You've even reviewed persuasive thesis statement examples (and maybe even read some additional thesis examples ).
Now the only things left are to choose your topic , craft your thesis, and begin prewriting and drafting.
If you need additional thesis statement help before you begin writing, check out these resources:
How to Make a Thesis Statement the Easy Way (Infographic)
5 Tips for Writing an Effective Thesis Statement
How to Write an Effective Thesis Statement (video)
Remember: Kibin editors are always willing to review your paper (and your thesis statement).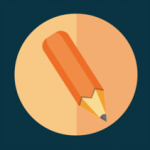 Psst... 98% of Kibin users report better grades! Get inspiration from over 500,000 example essays .

About the Author
Susan M. Inez is a professor of English and writing goddess based out of the Northeast. In addition to a BA in English Education, an MA in Composition, and an MS in Education, Susan has 20 years of experience teaching courses on composition, writing in the professions, literature, and more. She also served as co-director of a campus writing center for 2 years.
persuasive essays
thesis statements
How to Cite
Language & Lit
Rhyme & Rhythm
The Rewrite
Search Glass
How to Create a Thesis Statement for a Persuasive Essay
A strong thesis statement is key to writing a persuasive essay. The thesis statement presents your topic to the reader, provides your opinion on that topic and summarizes the argument you'll make in the paper by offering evidence for your opinion. A good thesis statement should capture all of these essential details in just one or two sentences. The thesis statement generally appears after a brief introduction of your topic, often as the last sentence of your first paragraph. The following information will help you write a thesis statement for a persuasive essay.
Express an Opinion
When you sit down to write a thesis statement, make sure that you have a clear opinion about your topic. That's because a thesis statement must include a claim that others might dispute. Your thesis summarizes the argument you'll be making in your paper, so you want to make sure that your point of view is clear and debatable. An easy way to test your thesis is to ask yourself whether your reader could challenge or oppose your thesis statement. If your thesis simply states facts that someone couldn't disagree with, you may simply be summarizing an issue rather than presenting a clear point of view.
Be Specific
A strong thesis statement is focused and specific. The reader should know exactly what you're going to argue and why. "Online education is a great choice for students" is a weak thesis because it's not specific or focused enough. A stronger thesis would be, "Online classes are a better choice than traditional classroom learning because they're more flexible for students and teachers, they're less expensive and they let students works at their own pace."
Include Evidence
It's important to include evidence in your thesis statement to help support your opinion. Doing so tells readers that you understand the topic and have performed some research, which gives you more credibility as a persuasive writer. It also creates a road map for readers, so they know what evidence you'll discuss with more detail in the paper. For example, if your thesis is, "Companies should not test their products on animals because it's inhumane and unethical, and it doesn't always lead to accurate results," the reader knows right away what your opinion is and what evidence you'll provide to support that opinion in your paper.
Pass the "How and Why" Test
Your thesis statement should answer one or both of two key questions: "how" and "why." For example, if you think that online learning is more effective for students than traditional instruction, then your thesis should tell readers how or why it's more effective. If a reader can't determine the "how" or "why" from your thesis statement, your thesis might be too open-ended, and you may need to revise it to be more specific or to clarify your point of view.
The University of North Carolina at Chapel Hill: Thesis Statements
Purdue Online Writing Lab: Tips and Examples for Writing Thesis Statements
Odyssey: From Paragraph to Essay; William J. Kelly and Deborah L. Lawton.
Amy Mahoney has been a writer for more than 15 years. Her articles have appeared in newspapers and magazines including "The Boston Globe," "Reader's Digest" and the "Miami Herald." She holds a Master of Fine Arts in fiction.
Home / Guides / Writing Guides / Parts of a Paper / How to Write a Strong Thesis Statement
How to Write a Strong Thesis Statement
A thesis can be found in many places—a debate speech, a lawyer's closing argument, even an advertisement. But the most common place for a thesis statement (and probably why you're reading this article) is in an essay.
Whether you're writing an argumentative paper, an informative essay, or a compare/contrast statement, you need a thesis. Without a thesis, your argument falls flat and your information is unfocused. Since a thesis is so important, it's probably a good idea to look at some tips on how to put together a strong one.
Guide Overview
What is a "thesis statement" anyway.
2 categories of thesis statements: informative and persuasive
2 styles of thesis statements
Formula for a strong argumentative thesis
The qualities of a solid thesis statement (video)
You may have heard of something called a "thesis." It's what seniors commonly refer to as their final paper before graduation. That's not what we're talking about here. That type of thesis is a long, well-written paper that takes years to piece together.
Instead, we're talking about a single sentence that ties together the main idea of any argument . In the context of student essays, it's a statement that summarizes your topic and declares your position on it. This sentence can tell a reader whether your essay is something they want to read.
2 Categories of Thesis Statements: Informative and Persuasive
Just as there are different types of essays, there are different types of thesis statements. The thesis should match the essay.
For example, with an informative essay, you should compose an informative thesis (rather than argumentative). You want to declare your intentions in this essay and guide the reader to the conclusion that you reach.
To make a peanut butter and jelly sandwich, you must procure the ingredients, find a knife, and spread the condiments.
This thesis showed the reader the topic (a type of sandwich) and the direction the essay will take (describing how the sandwich is made).
Most other types of essays, whether compare/contrast, argumentative, or narrative, have thesis statements that take a position and argue it. In other words, unless your purpose is simply to inform, your thesis is considered persuasive. A persuasive thesis usually contains an opinion and the reason why your opinion is true.
Peanut butter and jelly sandwiches are the best type of sandwich because they are versatile, easy to make, and taste good.
In this persuasive thesis statement, you see that I state my opinion (the best type of sandwich), which means I have chosen a stance. Next, I explain that my opinion is correct with several key reasons. This persuasive type of thesis can be used in any essay that contains the writer's opinion, including, as I mentioned above, compare/contrast essays, narrative essays, and so on.
2 Styles of Thesis Statements
Just as there are two different types of thesis statements (informative and persuasive), there are two basic styles you can use.
The first style uses a list of two or more points . This style of thesis is perfect for a brief essay that contains only two or three body paragraphs. This basic five-paragraph essay is typical of middle and high school assignments.
C.S. Lewis's Chronicles of Narnia series is one of the richest works of the 20th century because it offers an escape from reality, teaches readers to have faith even when they don't understand, and contains a host of vibrant characters.
In the above persuasive thesis, you can see my opinion about Narnia followed by three clear reasons. This thesis is perfect for setting up a tidy five-paragraph essay.
In college, five paragraph essays become few and far between as essay length gets longer. Can you imagine having only five paragraphs in a six-page paper? For a longer essay, you need a thesis statement that is more versatile. Instead of listing two or three distinct points, a thesis can list one overarching point that all body paragraphs tie into.
Good vs. evil is the main theme of Lewis's Narnia series, as is made clear through the struggles the main characters face in each book.
In this thesis, I have made a claim about the theme in Narnia followed by my reasoning. The broader scope of this thesis allows me to write about each of the series' seven novels. I am no longer limited in how many body paragraphs I can logically use.
Formula for a Strong Argumentative Thesis
One thing I find that is helpful for students is having a clear template. While students rarely end up with a thesis that follows this exact wording, the following template creates a good starting point:
___________ is true because of ___________, ___________, and ___________.
Conversely, the formula for a thesis with only one point might follow this template:
___________________ is true because of _____________________.
Students usually end up using different terminology than simply "because," but having a template is always helpful to get the creative juices flowing.
The Qualities of a Solid Thesis Statement
When composing a thesis, you must consider not only the format, but other qualities like length, position in the essay, and how strong the argument is.
Length: A thesis statement can be short or long, depending on how many points it mentions. Typically, however, it is only one concise sentence. It does contain at least two clauses, usually an independent clause (the opinion) and a dependent clause (the reasons). You probably should aim for a single sentence that is at least two lines, or about 30 to 40 words long.
Position: A thesis statement always belongs at the beginning of an essay. This is because it is a sentence that tells the reader what the writer is going to discuss. Teachers will have different preferences for the precise location of the thesis, but a good rule of thumb is in the introduction paragraph, within the last two or three sentences.
Strength: Finally, for a persuasive thesis to be strong, it needs to be arguable. This means that the statement is not obvious, and it is not something that everyone agrees is true.
Example of weak thesis:
Peanut butter and jelly sandwiches are easy to make because it just takes three ingredients.
Most people would agree that PB&J is one of the easiest sandwiches in the American lunch repertoire.
Example of a stronger thesis:
Peanut butter and jelly sandwiches are fun to eat because they always slide around.
This is more arguable because there are plenty of folks who might think a PB&J is messy or slimy rather than fun.
Composing a thesis statement does take a bit more thought than many other parts of an essay. However, because a thesis statement can contain an entire argument in just a few words, it is worth taking the extra time to compose this sentence. It can direct your research and your argument so that your essay is tight, focused, and makes readers think.
EasyBib Writing Resources
Writing a paper.
Academic Essay
Argumentative Essay
College Admissions Essay
Expository Essay
Persuasive Essay
Research Paper
Thesis Statement
Writing a Conclusion
Writing an Introduction
Writing an Outline
Writing a Summary
EasyBib Plus Features
Citation Generator
Essay Checker
Expert Check Proofreader
Grammar Checker
Paraphrasing Tools
Plagiarism Checker
How useful was this post?
Click on a star to rate it!
We are sorry that this post was not useful for you!
Let us improve this post!
Tell us how we can improve this post?
Grammar and Plagiarism Checkers
Grammar Basics
Plagiarism Basics
Writing Basics
Upload a paper to check for plagiarism against billions of sources and get advanced writing suggestions for clarity and style.
Get Started
In order to continue enjoying our site, we ask that you confirm your identity as a human. Thank you very much for your cooperation.
Purdue Online Writing Lab College of Liberal Arts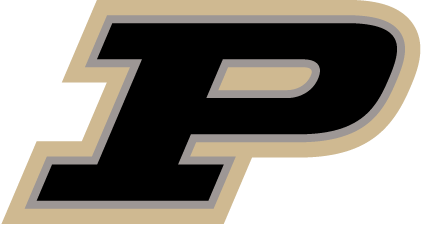 Developing Strong Thesis Statements

Welcome to the Purdue OWL
This page is brought to you by the OWL at Purdue University. When printing this page, you must include the entire legal notice.
Copyright ©1995-2018 by The Writing Lab & The OWL at Purdue and Purdue University. All rights reserved. This material may not be published, reproduced, broadcast, rewritten, or redistributed without permission. Use of this site constitutes acceptance of our terms and conditions of fair use.
These OWL resources will help you develop and refine the arguments in your writing.
The thesis statement or main claim must be debatable
An argumentative or persuasive piece of writing must begin with a debatable thesis or claim. In other words, the thesis must be something that people could reasonably have differing opinions on. If your thesis is something that is generally agreed upon or accepted as fact then there is no reason to try to persuade people.
Example of a non-debatable thesis statement:
This thesis statement is not debatable. First, the word pollution implies that something is bad or negative in some way. Furthermore, all studies agree that pollution is a problem; they simply disagree on the impact it will have or the scope of the problem. No one could reasonably argue that pollution is unambiguously good.
Example of a debatable thesis statement:
This is an example of a debatable thesis because reasonable people could disagree with it. Some people might think that this is how we should spend the nation's money. Others might feel that we should be spending more money on education. Still others could argue that corporations, not the government, should be paying to limit pollution.
Another example of a debatable thesis statement:
In this example there is also room for disagreement between rational individuals. Some citizens might think focusing on recycling programs rather than private automobiles is the most effective strategy.
The thesis needs to be narrow
Although the scope of your paper might seem overwhelming at the start, generally the narrower the thesis the more effective your argument will be. Your thesis or claim must be supported by evidence. The broader your claim is, the more evidence you will need to convince readers that your position is right.
Example of a thesis that is too broad:
There are several reasons this statement is too broad to argue. First, what is included in the category "drugs"? Is the author talking about illegal drug use, recreational drug use (which might include alcohol and cigarettes), or all uses of medication in general? Second, in what ways are drugs detrimental? Is drug use causing deaths (and is the author equating deaths from overdoses and deaths from drug related violence)? Is drug use changing the moral climate or causing the economy to decline? Finally, what does the author mean by "society"? Is the author referring only to America or to the global population? Does the author make any distinction between the effects on children and adults? There are just too many questions that the claim leaves open. The author could not cover all of the topics listed above, yet the generality of the claim leaves all of these possibilities open to debate.
Example of a narrow or focused thesis:
In this example the topic of drugs has been narrowed down to illegal drugs and the detriment has been narrowed down to gang violence. This is a much more manageable topic.
We could narrow each debatable thesis from the previous examples in the following way:
Narrowed debatable thesis 1:
This thesis narrows the scope of the argument by specifying not just the amount of money used but also how the money could actually help to control pollution.
Narrowed debatable thesis 2:
This thesis narrows the scope of the argument by specifying not just what the focus of a national anti-pollution campaign should be but also why this is the appropriate focus.
Qualifiers such as " typically ," " generally ," " usually ," or " on average " also help to limit the scope of your claim by allowing for the almost inevitable exception to the rule.
Types of claims
Claims typically fall into one of four categories. Thinking about how you want to approach your topic, or, in other words, what type of claim you want to make, is one way to focus your thesis on one particular aspect of your broader topic.
Claims of fact or definition: These claims argue about what the definition of something is or whether something is a settled fact. Example:
Claims of cause and effect: These claims argue that one person, thing, or event caused another thing or event to occur. Example:
Claims about value: These are claims made of what something is worth, whether we value it or not, how we would rate or categorize something. Example:
Claims about solutions or policies: These are claims that argue for or against a certain solution or policy approach to a problem. Example:
Which type of claim is right for your argument? Which type of thesis or claim you use for your argument will depend on your position and knowledge of the topic, your audience, and the context of your paper. You might want to think about where you imagine your audience to be on this topic and pinpoint where you think the biggest difference in viewpoints might be. Even if you start with one type of claim you probably will be using several within the paper. Regardless of the type of claim you choose to utilize it is key to identify the controversy or debate you are addressing and to define your position early on in the paper.
Skip to main content
Skip to ChatBot Assistant
Types of Thesis Statements
Persuasive thesis statement.
A persuasive thesis statement is used when you are asked to create an essay that takes a position on a debatable subject. Your thesis must be about something that people would likely have differing opinions on and the body of your paper provides information intended to help persuade the reader regarding your position.
Example: School Uniforms are beneficial to students because differences in income are less visible, morning routines are easier, and school spirit is promoted.
Research Thesis Statement
Research papers begin with a question and you will be expected to gather information and evidence from appropriate, valid sources to inform your final thesis statement. In this case, your thesis statement answers your research question and is formed as a result of the research you have completed. As part of this type of paper, you are often expected to define your topic and evaluate some aspect of the topic. Your sources will need to be included in your paper to support your thesis.
Example: While some studies have found that freedom of choice allows students to express individuality, schools that have a school uniform policy report less incidents of theft of personal belongings and less incidents of violent behavior indicating that school uniforms may reduce bullying incidents.
Compare and Contrast
A compare and contrast essay is intended to present the similarities or differences between two people or ideas or things, etc. This type of thesis statement introduces the reader to the result of the comparison and the significance of the contrast.
Example: Although many public and private schools are comparable in that safety of students is a high priority and anti-bullying programs are on the rise, they differ in that private schools typically have a uniform policy, and there are more reported incidents of bullying in public schools.
Return to the Thesis Generator

The Plagiarism Checker Online For Your Academic Work
Start Plagiarism Check
Editing & Proofreading for Your Research Paper
Get it proofread now
Online Printing & Binding with Free Express Delivery
Configure binding now
Academic essay
Academic writing
APA examples
Bachelor degree
Chicago style
Citing sources
College essay
Dissertation
Graduate school
Harvard referencing
Language rules
Master degree
Methodology
Printing production
Research paper
Research process
Working with sources
Your Step to Success
Printing & Binding with 3D Live Preview
How To Write A Thesis Statement – Examples & Definition
How do you like this article, how to write a thesis statement – examples & definition.
Inhaltsverzeichnis
1 Definition Thesis Statement
3 Step-by-Step
5 Placement of the Thesis Statement
6 In Summary
Definition Thesis Statement
A thesis statement captures the main idea of a paper in one or two sentences . Your thesis statement points the reader to your interpretation of the subject under discussion and is important to the research question .
For example, if the topic is Mark Twain's novel Huckleberry Finn , the thesis statement offers a way to understand and interpret this novel by focusing on specific aspects. Moreover, a thesis statement tells the reader what your paper is about and how you will build up your argument.
What is a thesis statement and why is it important?
The thesis statement outlines the thesis topic in 1-2 sentences. The reader should know immediately after reading the thesis statement what the paper is about and the stance that the author holds regarding this topic. The thesis statement leads to the body paragraphs and it sets up the reader for the rest of the paper.
Are there thesis statement examples?
Yes! You can find many thesis statement examples online. These examples will show you how a thesis statement is typically structured and the link that it holds with the thesis topic and research question. Thesis statement examples should inspire you only- it's important to come up with your own thesis topic and thesis statement.
Where does the thesis statement go in a paper?
The thesis statement should be placed towards the end of the introduction for optimal thesis formatting . The beginning of the introduction supplies the reader with the background information they'll need to understand your thesis statement. Whereas the sentences following the thesis statement lead into the body of your paper.
How do you write a strong thesis statement?
A strong thesis statement should be clear, consise and very specific. It will set the tone for the paper and your position regarding the topic needs to be clear to the reader. Always start with a research question before turning it into a declaration that is supported by evidence that you found during the research phase. Having some trouble with the wording of your thesis? Check out some useful transition words to get the inspiration flowing.
What are the steps in writing a thesis statement?
First, you need to have decided on your thesis topic. Then, you need to create a research question . The research question will be the basis of your thesis statement. To transform your research question into a thesis statement, you first turn the research question into a declaration that is supported by evidence you found whilst researching. Once you've done this, you have your working thesis statement!
Also useful: Research Question
Step-by-Step
Brainstorming and collecting information online or in scientific literature can serve as a good first step to writing a thesis statement. This will help you come up with a working thesis and ideas on how to structure a good argument. You cannot jump to formulating the thesis statement right after reading the essay assignment.
Thinking about specific aspects of the topic that you can use to build up your argument might take a while, but it is worth spending some time to come up with a well-written thesis statement.
How to write a thesis statement step by step:
Here are some examples of thesis statements (cf. JBirdwellBranson, https://www.servicescape.com/blog/25-thesis-statement-examples-that-will-make-writing-a-breeze, Last accessed 28 th  Mar 2019) to give you a better idea of how to formulate your own thesis statement.
Please note that the following sample thesis statements are intended as examples only, as they have not been fully researched. It is important that you come up with your own thesis statement based on your own research question . Only by giving your own thesis statement enough thought will you be able to argue convincingly.
Examples of good and bad thesis statements
A good thesis statement is specific , clear , original , and includes a comment on how you are positioning yourself with respect to the issue at hand. You must consistently avoid vague wording. Moreover, you should avoid stating the obvious, like "The point I want to make in my paper…".
The following checklist will help you meet the afore-mentioned requirements for writing a good thesis statement.
Placement of the Thesis Statement
The thesis statement is an integral part of the first paragraph/the introduction of your essay, as it sets the scene of what is to come. After a brief introduction, the thesis statement reflects your point of view and summarizes the argument. Formulating the statement clearly and putting some thought into it ensures that your essay has a clear structure and focus – a common thread.
In course assignments, you are asked to convince the reader with your argument. This is just another form of persuasion (just as you might have to persuade your parents to let you use their car, or ask a friend to lend you money). Consequently, your thesis statement should give good reasons for readers to approve your line of argument.
Recommended: Harvard Referencing
Thesis printing & binding
You are already done writing your thesis and need a high quality printing & binding service? Then you are right to choose BachelorPrint! Check out our 24-hour online printing service. For more information click the button below :
A thesis statement summarizes the main argument of an essay in one or two sentences.
A thesis statement is part of the introductio n/the first paragraph of an essay.
In order to come up with a thesis statement, you have to brainstorm and research your topic first to find valid arguments to support the claim you want to make in your essay. The thesis statement can be revised during the writing process.
A thesis statement must be clear, specific, original, and should reflect your stance about the topic at hand. Generic words or formulas must be avoided.
Ashford University: "Thesis Generator", in: Ashford University, https://awc.ashford.edu/writing-tools-thesis-generator.html , Last accessed 27th Mar 2019.
Center for Writing Studies: "Writing Tips: Thesis Statements", in: University of Illinois at Urbana-Champaign, http://www.cws.illinois.edu/workshop/writers/tips/thesis/ , Last accessed 27th Mar 2019.
JBirdwellBranson: "25 Thesis Statement Examples That Will Make Writing a Breeze", in: ServiceScape, https://www.servicescape.com/blog/25-thesis-statement-examples-that-will-make-writing-a-breeze , Last accessed 28th Mar 2019.
Purdue Online Writing Lab: "Tips and Examples for Writing Thesis Statements", in: Purdue University, https://owl.purdue.edu/owl/general_writing/the_writing_process/thesis_statement_tips.html , Last accessed 27th Mar 2019.
The Writing Center: "Thesis Statement", in: University of North Carolina at Chapel Hill, https://writingcenter.unc.edu/tips-and-tools/thesis-statements/ , Last accessed 27th Mar 2019.
We use cookies on our website. Some of them are essential, while others help us to improve this website and your experience.
Individual Privacy Preferences
Cookie Details Privacy Policy Imprint
Here you will find an overview of all cookies used. You can give your consent to whole categories or display further information and select certain cookies.
Accept all Save
Essential cookies enable basic functions and are necessary for the proper function of the website.
Show Cookie Information Hide Cookie Information
Statistics cookies collect information anonymously. This information helps us to understand how our visitors use our website.
Marketing cookies are used by third-party advertisers or publishers to display personalized ads. They do this by tracking visitors across websites.
Content from video platforms and social media platforms is blocked by default. If External Media cookies are accepted, access to those contents no longer requires manual consent.
Privacy Policy Imprint
Thesis Statements
What this handout is about.
This handout describes what a thesis statement is, how thesis statements work in your writing, and how you can craft or refine one for your draft.
Introduction
Writing in college often takes the form of persuasion—convincing others that you have an interesting, logical point of view on the subject you are studying. Persuasion is a skill you practice regularly in your daily life. You persuade your roommate to clean up, your parents to let you borrow the car, your friend to vote for your favorite candidate or policy. In college, course assignments often ask you to make a persuasive case in writing. You are asked to convince your reader of your point of view. This form of persuasion, often called academic argument, follows a predictable pattern in writing. After a brief introduction of your topic, you state your point of view on the topic directly and often in one sentence. This sentence is the thesis statement, and it serves as a summary of the argument you'll make in the rest of your paper.
What is a thesis statement?
A thesis statement:
tells the reader how you will interpret the significance of the subject matter under discussion.
is a road map for the paper; in other words, it tells the reader what to expect from the rest of the paper.
directly answers the question asked of you. A thesis is an interpretation of a question or subject, not the subject itself. The subject, or topic, of an essay might be World War II or Moby Dick; a thesis must then offer a way to understand the war or the novel.
makes a claim that others might dispute.
is usually a single sentence near the beginning of your paper (most often, at the end of the first paragraph) that presents your argument to the reader. The rest of the paper, the body of the essay, gathers and organizes evidence that will persuade the reader of the logic of your interpretation.
If your assignment asks you to take a position or develop a claim about a subject, you may need to convey that position or claim in a thesis statement near the beginning of your draft. The assignment may not explicitly state that you need a thesis statement because your instructor may assume you will include one. When in doubt, ask your instructor if the assignment requires a thesis statement. When an assignment asks you to analyze, to interpret, to compare and contrast, to demonstrate cause and effect, or to take a stand on an issue, it is likely that you are being asked to develop a thesis and to support it persuasively. (Check out our handout on understanding assignments for more information.)
How do I create a thesis?
A thesis is the result of a lengthy thinking process. Formulating a thesis is not the first thing you do after reading an essay assignment. Before you develop an argument on any topic, you have to collect and organize evidence, look for possible relationships between known facts (such as surprising contrasts or similarities), and think about the significance of these relationships. Once you do this thinking, you will probably have a "working thesis" that presents a basic or main idea and an argument that you think you can support with evidence. Both the argument and your thesis are likely to need adjustment along the way.
Writers use all kinds of techniques to stimulate their thinking and to help them clarify relationships or comprehend the broader significance of a topic and arrive at a thesis statement. For more ideas on how to get started, see our handout on brainstorming .
How do I know if my thesis is strong?
If there's time, run it by your instructor or make an appointment at the Writing Center to get some feedback. Even if you do not have time to get advice elsewhere, you can do some thesis evaluation of your own. When reviewing your first draft and its working thesis, ask yourself the following :
Do I answer the question? Re-reading the question prompt after constructing a working thesis can help you fix an argument that misses the focus of the question. If the prompt isn't phrased as a question, try to rephrase it. For example, "Discuss the effect of X on Y" can be rephrased as "What is the effect of X on Y?"
Have I taken a position that others might challenge or oppose? If your thesis simply states facts that no one would, or even could, disagree with, it's possible that you are simply providing a summary, rather than making an argument.
Is my thesis statement specific enough? Thesis statements that are too vague often do not have a strong argument. If your thesis contains words like "good" or "successful," see if you could be more specific: why is something "good"; what specifically makes something "successful"?
Does my thesis pass the "So what?" test? If a reader's first response is likely to  be "So what?" then you need to clarify, to forge a relationship, or to connect to a larger issue.
Does my essay support my thesis specifically and without wandering? If your thesis and the body of your essay do not seem to go together, one of them has to change. It's okay to change your working thesis to reflect things you have figured out in the course of writing your paper. Remember, always reassess and revise your writing as necessary.
Does my thesis pass the "how and why?" test? If a reader's first response is "how?" or "why?" your thesis may be too open-ended and lack guidance for the reader. See what you can add to give the reader a better take on your position right from the beginning.
Suppose you are taking a course on contemporary communication, and the instructor hands out the following essay assignment: "Discuss the impact of social media on public awareness." Looking back at your notes, you might start with this working thesis:
Social media impacts public awareness in both positive and negative ways.
You can use the questions above to help you revise this general statement into a stronger thesis.
Do I answer the question? You can analyze this if you rephrase "discuss the impact" as "what is the impact?" This way, you can see that you've answered the question only very generally with the vague "positive and negative ways."
Have I taken a position that others might challenge or oppose? Not likely. Only people who maintain that social media has a solely positive or solely negative impact could disagree.
Is my thesis statement specific enough? No. What are the positive effects? What are the negative effects?
Does my thesis pass the "how and why?" test? No. Why are they positive? How are they positive? What are their causes? Why are they negative? How are they negative? What are their causes?
Does my thesis pass the "So what?" test? No. Why should anyone care about the positive and/or negative impact of social media?
After thinking about your answers to these questions, you decide to focus on the one impact you feel strongly about and have strong evidence for:
Because not every voice on social media is reliable, people have become much more critical consumers of information, and thus, more informed voters.
This version is a much stronger thesis! It answers the question, takes a specific position that others can challenge, and it gives a sense of why it matters.
Let's try another. Suppose your literature professor hands out the following assignment in a class on the American novel: Write an analysis of some aspect of Mark Twain's novel Huckleberry Finn. "This will be easy," you think. "I loved Huckleberry Finn!" You grab a pad of paper and write:
Mark Twain's Huckleberry Finn is a great American novel.
You begin to analyze your thesis:
Do I answer the question? No. The prompt asks you to analyze some aspect of the novel. Your working thesis is a statement of general appreciation for the entire novel.
Think about aspects of the novel that are important to its structure or meaning—for example, the role of storytelling, the contrasting scenes between the shore and the river, or the relationships between adults and children. Now you write:
In Huckleberry Finn, Mark Twain develops a contrast between life on the river and life on the shore.
Do I answer the question? Yes!
Have I taken a position that others might challenge or oppose? Not really. This contrast is well-known and accepted.
Is my thesis statement specific enough? It's getting there–you have highlighted an important aspect of the novel for investigation. However, it's still not clear what your analysis will reveal.
Does my thesis pass the "how and why?" test? Not yet. Compare scenes from the book and see what you discover. Free write, make lists, jot down Huck's actions and reactions and anything else that seems interesting.
Does my thesis pass the "So what?" test? What's the point of this contrast? What does it signify?"
After examining the evidence and considering your own insights, you write:
Through its contrasting river and shore scenes, Twain's Huckleberry Finn suggests that to find the true expression of American democratic ideals, one must leave "civilized" society and go back to nature.
This final thesis statement presents an interpretation of a literary work based on an analysis of its content. Of course, for the essay itself to be successful, you must now present evidence from the novel that will convince the reader of your interpretation.
Works consulted
We consulted these works while writing this handout. This is not a comprehensive list of resources on the handout's topic, and we encourage you to do your own research to find additional publications. Please do not use this list as a model for the format of your own reference list, as it may not match the citation style you are using. For guidance on formatting citations, please see the UNC Libraries citation tutorial . We revise these tips periodically and welcome feedback.
Anson, Chris M., and Robert A. Schwegler. 2010. The Longman Handbook for Writers and Readers , 6th ed. New York: Longman.
Lunsford, Andrea A. 2015. The St. Martin's Handbook , 8th ed. Boston: Bedford/St Martin's.
Ramage, John D., John C. Bean, and June Johnson. 2018. The Allyn & Bacon Guide to Writing , 8th ed. New York: Pearson.
Ruszkiewicz, John J., Christy Friend, Daniel Seward, and Maxine Hairston. 2010. The Scott, Foresman Handbook for Writers , 9th ed. Boston: Pearson Education.
Make a Gift