Research Limitations & Delimitations
What they are and how they're different (with examples)
By: Derek Jansen (MBA) | Expert Reviewed By: David Phair (PhD) | September 2022
If you're new to the world of research, you've probably heard the terms " research limitations " and " research delimitations " being thrown around, often quite loosely. In this post, we'll unpack what both of these mean, how they're similar and how they're different – so that you can write up these sections the right way.
Overview: Limitations vs Delimitations
Are they the same?
What are research limitations
What are research delimitations
Limitations vs delimitations
First things first…
Let's start with the most important takeaway point of this post – research limitations and research delimitations are not the same – but they are related to each other (we'll unpack that a little later). So, if you hear someone using these two words interchangeably, be sure to share this post with them!
Research Limitations
Research limitations are, at the simplest level, the weaknesses of the study, based on factors that are often outside of your control as the researcher. These factors could include things like time , access to funding, equipment , data or participants . For example, if you weren't able to access a random sample of participants for your study and had to adopt a convenience sampling strategy instead, that would impact the generalizability of your findings and therefore reflect a limitation of your study.
Research limitations can also emerge from the research design itself . For example, if you were undertaking a correlational study, you wouldn't be able to infer causality (since correlation doesn't mean certain causation). Similarly, if you utilised online surveys to collect data from your participants, you naturally wouldn't be able to get the same degree of rich data that you would from in-person interviews .
Simply put, research limitations reflect the shortcomings of a study , based on practical (or theoretical) constraints that the researcher faced. These shortcomings limit what you can conclude from a study, but at the same time, present a foundation for future research . Importantly, all research has limitations , so there's no need to hide anything here – as long as you discuss how the limitations might affect your findings, it's all good.
Research Delimitations
Alright, now that we've unpacked the limitations, let's move on to the delimitations .
Research delimitations are similar to limitations in that they also " limit " the study, but their focus is entirely different. Specifically, the delimitations of a study refer to the scope of the research aims and research questions . In other words, delimitations reflect the choices you, as the researcher, intentionally make in terms of what you will and won't try to achieve with your study. In other words, what your research aims and research questions will and won't include.
As we've spoken about many times before, it's important to have a tight, narrow focus for your research, so that you can dive deeply into your topic, apply your energy to one specific area and develop meaningful insights. If you have an overly broad scope or unfocused topic, your research will often pull in multiple, even opposing directions, and you'll just land up with a muddy mess of findings .
So, the delimitations section is where you'll clearly state what your research aims and research questions will focus on – and just as importantly, what they will exclude . For example, you might investigate a widespread phenomenon, but choose to focus your study on a specific age group, ethnicity or gender. Similarly, your study may focus exclusively on one country, city or even organization. As long as the scope is well justified (in other words, it represents a novel, valuable research topic), this is perfectly acceptable – in fact, it's essential. Remember, focus is your friend.
Need a helping hand?
Conclusion: Limitations vs Delimitations
Ok, so let's recap.
Research limitations and research delimitations are related in that they both refer to "limits" within a study. But, they are distinctly different. Limitations reflect the shortcomings of your study, based on practical or theoretical constraints that you faced.
Contrasted to that, delimitations reflect the choices that you made in terms of the focus and scope of your research aims and research questions. If you want to learn more about research aims and questions, you can check out this video post , where we unpack those concepts in detail.
Psst… there's more (for free)
This post is part of our research writing mini-course, which covers everything you need to get started with your dissertation, thesis or research project.
You Might Also Like:
Good clarification of ideas on how a researcher ought to do during Process of choice
Thank you so much for this very simple but explicit explanation on limitation and delimitation. It has so helped me to develop my masters proposal. hope to recieve more from your site as time progresses
Thank you for this explanation – very clear.
Thanks for the explanation, really got it well.
Submit a Comment Cancel reply
Your email address will not be published. Required fields are marked *
Save my name, email, and website in this browser for the next time I comment.
Diving Deeper into Limitations and Delimitations
If you are working on a thesis, dissertation, or other formal research project, chances are your advisor or committee will ask you to address the delimitations of your study. When faced with this request, many students respond with a puzzled look and then go on to address what are actually the study's limitations.
In a previous article , we covered what goes into the limitations, delimitations, and assumptions sections of your thesis or dissertation. Here, we will dive a bit deeper into the differences between limitations and delimitations and provide some helpful tips for addressing them in your research project—whether you are working on a quantitative or qualitative study.
Acknowledging Weaknesses vs. Defining Boundaries
These concepts are easy to get confused because both limitations and delimitations restrict (or limit) the questions you'll be able to answer with your study, most notably in terms of generalizability.
However, the biggest difference between limitations and delimitations is the degree of control you have over them—that is, how much they are based in conscious, intentional choices you made in designing your study.
Limitations occur in all types of research and are, for the most part, outside the researcher's control (given practical constraints, such as time, funding, and access to populations of interest). They are threats to the study's internal or external validity.
Limitations may include things such as participant drop-out, a sample that isn't entirely representative of the desired population, violations to the assumptions of parametric analysis (e.g., normality, homogeneity of variance), the limits of self-report, or the absence of reliability and validity data for some of your survey measures.
Limitations can get in the way of your being able to answer certain questions or draw certain types of inferences from your findings. Therefore, it's important to acknowledge them upfront and make note of how they restrict the conclusions you'll be able to draw from your study. Frequently, limitations can get in the way of our ability to generalize our findings to the larger populations or to draw causal conclusions, so be sure to consider these issues when you're thinking about the potential limitations of your study.
Delimitations are also factors that can restrict the questions you can answer or the inferences you can draw from your findings. However, they are based on intentional choices you make a priori (i.e., as you're designing the study) about where you're going to draw the boundaries of your project. In other words, they define the project's scope.
Like limitations, delimitations are a part of every research project, and this is not a bad thing. In fact, it's very important! You can't study everything at once. If you try to do so, your project is bound to get huge and unwieldy, and it will become a lot more difficult to interpret your results or come to meaningful conclusions with so many moving parts. You have to draw the line somewhere, and the delimitations are where you choose to draw these lines.
One of the clearest examples of a delimitation that applies to almost every research project is participant exclusion criteria. In conducting either a quantitative or a qualitative study, you will have to define your population of interest. Defining this population of interest means that you will need to articulate the boundaries of that population (i.e., who is not included). Those boundaries are delimitations.
For example, if you're interested in understanding the experiences of elementary school teachers who have been implementing a new curriculum into their classrooms, you probably won't be interviewing or sending a survey to any of the following people: non-teachers, high-school teachers, college professors, principals, parents of elementary school children, or the children themselves. Furthermore, you probably won't be talking to elementary school teachers who have not yet had the experience of implementing the curriculum in question. You would probably only choose to gather data from elementary school teachers who have had this experience because that is who you're interested in for the purposes of your study. Perhaps you'll narrow your focus even more to elementary school teachers in a particular school district who have been teaching for a particular length of time. The possibilities can go on. These are choices you will need to make, both for practical reasons (i.e., the population you have access to) and for the questions you are trying to answer.
Of course, for this particular example, this does not mean that it wouldn't be interesting to also know what principals think about the new curriculum. Or parents. Or elementary school children. It just means that, for the purposes of your project and your research questions, you're interested in the experience of the teachers, so you're excluding anyone who does not meet those criteria. Having delimitations to your population of interest also means that you won't be able to answer any questions about the experiences of those other populations; this is ok because those populations are outside of the scope of your project . As interesting as their experiences might be, you can save these questions for another study. That is the part of the beauty of research: there will always be more studies to do, more questions to ask. You don't have to (and can't) do it all in one project.
Continuing with the previous example, for instance, let's suppose that the problem you are most interested in addressing is the fact that we know relatively little about elementary school teachers' experiences of implementing a new curriculum. Perhaps you believe that knowing more about teachers' experiences could inform their training or help administrators know more about how to support their teachers. If the identified problem is our lack of knowledge about teachers' experiences, and your research questions focus on better understanding these experiences, that means that you are choosing not to focus on other problems or questions, even those that may seem closely related. For instance, you are not asking how effective the new curriculum is in improving student test scores or graduation rates. You might think that would be a very interesting question, but it will have to wait for another study. In narrowing the focus of your research questions, you limit your ability to answer other questions, and again, that's ok. These other questions may be interesting and important, but, again, they are beyond the scope of your project .
Common Examples of Limitations
While each study will have its own unique set of limitations, some limitations are more common in quantitative research, and others are more common in qualitative research.
In quantitative research, common limitations include the following:
– Participant dropout
– Small sample size, low power
– Non-representative sample
– Violations of statistical assumptions
– Non-experimental design, lack of manipulation of variables, lack of controls
– Potential confounding variables
– Measures with low (or unknown) reliability or validity
– Limits of an instrument to measure the construct of interest
– Data collection methods (e.g., self-report)
– Anything else that might limit the study's internal or external validity
In qualitative research, common limitations include the following:
– Lack of generalizability of findings (not the goal of qualitative research, but still worth mentioning as a limitation)
– Inability to draw causal conclusions (again, not the goal of qualitative research, but still worth mentioning)
– Researcher bias/subjectivity (especially if there is only one coder)
– Limitations in participants' ability/willingness to share or describe their experiences
– Any factors that might limit the rigor of data collection or analysis procedures
Common Examples of Delimitations
As noted above, the two most common sources of delimitations in both quantitative and qualitative research include the following:
– Inclusion/exclusion criteria (or how you define your population of interest)
– Research questions or problems you've chosen to examine
Several other common sources of delimitations include the following:
– Theoretical framework or perspective adopted
– Methodological framework or paradigm chosen (e.g., quantitative, qualitative, or mixed-methods)
– In quantitative research, the variables you've chosen to measure or manipulate (as opposed to others)
Whether you're conducting a quantitative or qualitative study, you will (hopefully!) have chosen your research design because it is well suited to the questions you're hoping to answer. Because these questions define the boundaries or scope of your project and thus point to its delimitations, your research design itself will also be related to these delimitations.
Questions to Ask Yourself
As you are considering the limitations and delimitations of your project, it can be helpful to ask yourself a few different questions.
Questions to help point out your study's limitations :
1. If I had an unlimited budget, unlimited amounts of time, access to all possible populations, and the ability to manipulate as many variables as I wanted, how would I design my study differently to be better able to answer the questions I want to answer? (The ways in which your study falls short of this will point to its limitations.)
2. Are there design issues that get in the way of my being able to draw causal conclusions?
3. Are there sampling issues that get in the way of my being able to generalize my findings?
4. Are there issues related to the measures I'm using or the methods I'm using to collect data? Do I have concerns about participants telling the truth or being able to provide accurate responses to my questions?
5. Are there any other factors that might limit my study's internal or external validity?
Questions that help point out your study's delimitations :
1. What are my exclusion criteria? Who did I not include in my study, and why did I make this choice?
2. What questions did I choose not to address in my study? (Of course, the possibilities are endless here, but consider related questions that you chose not to address.)
3. In what ways did I narrow the scope of my study in order to hone in on a particular issue or question?
4. What other methodologies did I not use that might have allowed me to answer slightly different questions about the same topic?
How to Write About Limitations and Delimitations
Remember, having limitations and delimitations is not a bad thing. They're present in even the most rigorous research. The important thing is to be aware of them and to acknowledge how they may impact your findings or the conclusions you can draw.
In fact, writing about them and acknowledging them gives you an opportunity to demonstrate that you can think critically about these aspects of your study and how they impact your findings, even if they were out of your control.
Keep in mind that your study's limitations will likely point to important directions for future research. Therefore, when you're getting ready to write about your recommendations for future research in your discussion, remember to refer back to your limitations section!
As you write about your delimitations in particular, remember that they are not weaknesses, and you don't have to apologize for them. Good, strong research projects have clear boundaries. Also, keep in mind that you are the researcher and you can choose whatever delimitations you want for your study. You're in control of the delimitations. You just have to be prepared—both in your discussion section and in your dissertation defense itself—to justify the choices you make and acknowledge how these choices impact your findings.
Browse More on PhDStudent
Everything You Need to Know About References and Citations: Part 1
When you conduct your research, it is important to record the details of all the information you find to provide accurate references, …
How to Write a Proposal: For a Master's Thesis or Dissertation
Note: Many thanks to fellow PhDStudent blogger Ryan Krone for his contributions and insight to this post. Your thesis/dissertation proposal provides an …
How to Find Free Money for Graduate School Part 2
Getting into graduate school is already a challenge on its own, and funding the program once admitted is even harder. Graduate studies …
How to Find Free Money for Graduate School
You've finally earned your Bachelor's degree and have made it into graduate school. Whether you already have massive student loans from undergrad …
Part 3 of How to Pick Your Defense Committee
What strategies can a doctoral student employ to maneuver the trials and tribulations of a dissertation committee? In Part 2, we …
Best Dissertation Proofreading and Editing Tips to Make Your Work Spotless
You've heard this statement many times before: "the dissertation is the most important project you've ever worked on." That may sound like …
Part 2 of How to Pick Your Defense Committee
Choosing a committee can be a daunting task for a doctoral student. We've already covered two strategies that can help you through this …
Part 1 of How to Pick Your Defense Committee
So you're ready to pick your committee members; there are a few things to keep in mind first—after all, it is a …
Intro To Series on How to Pick Your Defense Committee
Choosing the right defense committee can potentially be the difference between a smooth transition of receiving your doctoral degree or dodging bullets …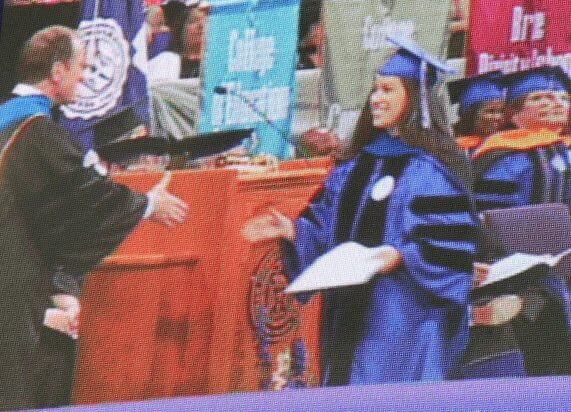 On Babies and Dissertations: Part 3
I recently had the experience of expecting my first baby a month before I graduated. Throughout the process, I accidentally learned several …
On Babies and Dissertations: Part 2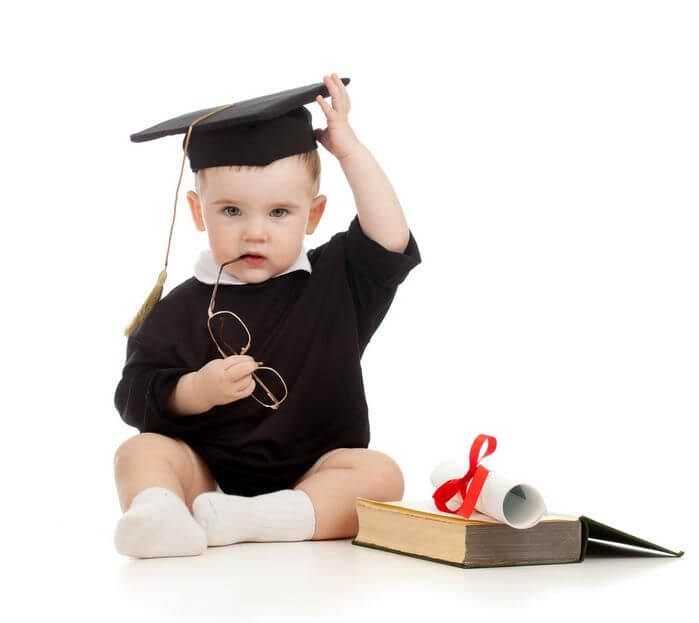 On Babies and Dissertations: Part 1
I recently had the experience of expecting my first baby a month before I graduated and accidentally learned tips on graduating on time with a …
Click here to cancel reply.
You must be logged in to post a comment.
Copyright © 2023 PhDStudent.com. All rights reserved. Designed by Divergent Web Solutions, LLC .
Introduction for Types of Dissertations
Overview of the Dissertation
Self-Assessment Exercise
What is a Dissertation Committee
Different Types of Dissertations
Introduction for Overview of the Dissertation Process
Responsibilities: the Chair, the Team and You
Sorting Exercise
Stages of a Dissertation
Managing Your Time
Create Your Own Timeline
Working with a Writing Partner
Key Deadlines
Self Assessment Exercise
Additional Resources
Purpose and Goals
Read and Evaluate Chapter 1 Exemplars
Draft an Introduction of the Study
Outline the Background of the Problem
Draft your Statement of the Problem
Draft your Purpose of the Study
Draft your Significance of the Study
List the Possible Limitations and Delimitations
Explicate the Definition of Terms
Outline the Organization of the Study
Recommended Resources and Readings
Purpose of the Literature Review
What is the Literature?
Article Summary Table
Writing a Short Literature Review
Outline for Literature Review
Synthesizing the Literature Review
Purpose of the Methodology Chapter
Topics to Include
Preparing to Write the Methodology Chapter
Confidentiality
Building the Components for Chapter Three
Preparing for Your Qualifying Exam (aka Proposal Defense)
What is Needed for Your Proposal Defense?
Submitting Your Best Draft
Preparing Your Abstract for IRB
Use of Self-Assessment
Preparing Your PowerPoint
During Your Proposal Defense
After Your Proposal Defense
Pre-observation – Issues to consider
During Observations
Wrapping Up
Recommended Resources and Readings (Qualitative)
Quantitative Data Collection
Recommended Resources and Readings (Quantitative)
Qualitative: Before you Start
Qualitative: During Analysis
Qualitative: After Analysis
Qualitative: Recommended Resources and Readings
Quantitative: Deciding on the Right Analysis
Quantitative: Data Management and Cleaning
Quantitative: Keep Track of your Analysis
The Purpose of Chapter 4
The Elements of Chapter 4
Presenting Results (Quantitative)
Presenting Findings (Qualitative)
Chapter 4 Considerations
The Purpose of Chapter 5
Preparing Your Abstract for the Graduate School
Draft the Introduction for Chapter 5
Draft the Summary of Findings
Draft Implications for Practice
Draft your Recommendations for Research
Draft your Conclusions
What is Needed
What Happens During the Final Defense?
What Happens After the Final Defense?
List the Possible Limitations and Delimitations Topic 3: Background and Introduction
Broadly, a component of the limitations and delimitations of the study is to illustrate what the study will not include or what the design of the study will not allow.
Generally, a component of delimitations is to present the boundaries established in the development of the study.
Specifically, a component of delimitations could include choices such as the selection of objectives, variables, or theory. Clearly state what the study will include and exclude.
Generally, a component of limitations is to present limits related to the methodology which reflect parameters relevant to the application and interpretation of the data.
Specifically, a component of limitations points to the generalizability of findings that establish internal or external validity.
What limitations of the study are beyond the control of the researcher? How might/do these limitations affect issues of internal validity?

Community Blog
Keep up-to-date on postgraduate related issues with our quick reads written by students, postdocs, professors and industry leaders.
Scope and Delimitations – Explained & Example
By DiscoverPhDs
October 2, 2020
What Is Scope and Delimitation in Research?
The scope and delimitations of a thesis, dissertation or research paper define the topic and boundaries of the research problem to be investigated.
The scope details how in-depth your study is to explore the research question and the parameters in which it will operate in relation to the population and timeframe.
The delimitations of a study are the factors and variables not to be included in the investigation. In other words, they are the boundaries the researcher sets in terms of study duration, population size and type of participants, etc.
Difference Between Delimitations and Limitations
Delimitations refer to the boundaries of the research study, based on the researcher's decision of what to include and what to exclude. They narrow your study to make it more manageable and relevant to what you are trying to prove.
Limitations relate to the validity and reliability of the study. They are characteristics of the research design or methodology that are out of your control but influence your research findings. Because of this, they determine the internal and external validity of your study and are considered potential weaknesses.
In other words, limitations are what the researcher cannot do (elements outside of their control) and delimitations are what the researcher will not do (elements outside of the boundaries they have set). Both are important because they help to put the research findings into context, and although they explain how the study is limited, they increase the credibility and validity of a research project.
Guidelines on How to Write a Scope
A good scope statement will answer the following six questions:
Why – the general aims and objectives (purpose) of the research.
What – the subject to be investigated, and the included variables.
Where – the location or setting of the study, i.e. where the data will be gathered and to which entity the data will belong.
When – the timeframe within which the data is to be collected.
Who – the subject matter of the study and the population from which they will be selected. This population needs to be large enough to be able to make generalisations.
How – how the research is to be conducted, including a description of the research design (e.g. whether it is experimental research, qualitative research or a case study), methodology, research tools and analysis techniques.
To make things as clear as possible, you should also state why specific variables were omitted from the research scope, and whether this was because it was a delimitation or a limitation. You should also explain why they could not be overcome with standard research methods backed up by scientific evidence.
How to Start Writing Your Study Scope
Use the below prompts as an effective way to start writing your scope:
This study is to focus on…
This study covers the…
This study aims to…
Guidelines on How to Write Delimitations
Since the delimitation parameters are within the researcher's control, readers need to know why they were set, what alternative options were available, and why these alternatives were rejected. For example, if you are collecting data that can be derived from three different but similar experiments, the reader needs to understand how and why you decided to select the one you have.
Your reasons should always be linked back to your research question, as all delimitations should result from trying to make your study more relevant to your scope. Therefore, the scope and delimitations are usually considered together when writing a paper.
How to Start Writing Your Study Delimitations
Use the below prompts as an effective way to start writing your study delimitations:
This study does not cover…
This study is limited to…
The following has been excluded from this study…
Examples of Delimitation in Research
Examples of delimitations include:
research objectives,
research questions,
research variables,
target populations,
statistical analysis techniques .
Examples of Limitations in Research
Examples of limitations include:
Issues with sample and selection,
Insufficient sample size, population traits or specific participants for statistical significance,
Lack of previous research studies on the topic which has allowed for further analysis,
Limitations in the technology/instruments used to collect your data,
Limited financial resources and/or funding constraints.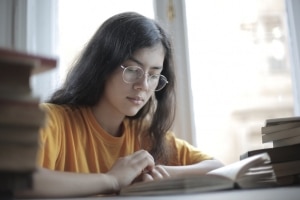 The unit of analysis refers to the main parameter that you're investigating in your research project or study.
Stay up to date with current information being provided by the UK Government and Universities about the impact of the global pandemic on PhD research studies.
If you're about to sit your PhD viva, make sure you don't miss out on these 5 great tips to help you prepare.
Join thousands of other students and stay up to date with the latest PhD programmes, funding opportunities and advice.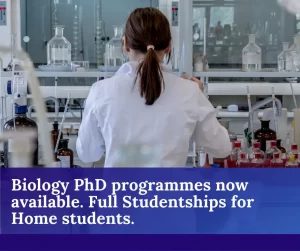 Browse PhDs Now
Learning how to effectively collaborate with others is an important skill for anyone in academia to develop.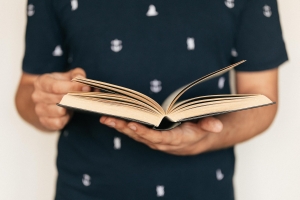 This article will answer common questions about the PhD synopsis, give guidance on how to write one, and provide my thoughts on samples.
Sam is a new PhD student at Teesside University. Her research is focussed on better understanding how writing poetry can help cancer survivors to work through mental and emotional issues.
Dr Britton gained his DPhil in material science research at Oxford University in 2010. He is now a Senior Lecturer in Materials Science and Engineering at Imperial College London.
Join Thousands of Students
My Invoices
My AJE Plus & Discounts
Digital Editing
Refer a Colleague
English Editing
Scientific Editing
Grant Services
Research Promotion
Translation
Digital Translation + Editing
Figure Services
Table Formatting
Custom Illustration
Journal Recommendation
All Services
AJE Pricing
Group Discounts
Get a Price Quote
Areas of Study
Testimonials
Partner with AJE
What sets us apart
Resource Center
Writing Guides
Grammar Check
Get Started
News, tips, and resources from the academic publishing experts at AJE
Author Resources
Industry Insights
AJE Answers
Writing Templates
Scope and Delimitations in Research
All scientific research has boundaries, whether or not the authors clearly explain them. Your study's scope and delimitations are the sections where you define the broader parameters and boundaries of your research. The scope details what your study will explore, such as the target population, extent, or study duration. Delimitations are factors and variables not included in the study.
The AJE Team
AJE Durham, NC, USA
Article Tags
Research Process
Popular Categories
Writing a manuscript
Finishing touches
Choosing a journal
Peer review and publication
Sharing your research
Research process
Publication ethics
All scientific research has boundaries, whether or not the authors clearly explain them. Your study's scope and delimitations are the sections where you define the broader parameters and boundaries of your research.
The scope details what your study will explore, such as the target population, extent, or study duration. Delimitations are factors and variables not included in the study.
Scope and delimitations are not methodological shortcomings; they're always under your control. Discussing these is essential because doing so shows that your project is manageable and scientifically sound.
This article covers:
What's meant by "scope" and "delimitations"
Why these are integral components of every study
How and where to actually write about scope and delimitations in your manuscript
What is the scope in a research paper?
Simply put, the scope is the domain of your research. It describes the extent to which the research question will be explored in your study.
Articulating your study's scope early on helps you make your research question focused and realistic. It also helps decide what data you need to collect (and, therefore, what data collection tools you need to design). Getting this right is vital for both academic articles and funding applications.
Scope example
Your research question is, "What is the impact of bullying on the mental health of adolescents?" This topic, on its own, doesn't say much about what's being investigated.
The scope, for example, could encompass:
Variables: "bullying" (dependent variable), "mental health" (independent variable), and ways of defining or measuring them
Bullying type: Both face-to-face and cyberbullying
Target population: Adolescents aged 12–17
What are delimitations in a research paper?
Delimitations are those factors or aspects of the research area that you'll exclude from your research. The scope and delimitations of the study are intimately linked.
Essentially, delimitations form a more detailed and narrowed-down formulation of the scope in terms of exclusion. The delimitations explain what was (intentionally) not considered within the given piece of research.
Delimitations example
Look back at the previous example.
Exploring the adverse effects of bullying on adolescents' mental health is a preliminary delimitation. This one was chosen from among many possible research questions (e.g., the impact of bullying on suicide rates, or children or adults).
Delimiting factors could include:
Research design : Mixed-methods research, including thematic analysis of semi-structured interviews and statistical analysis of a survey
Timeframe : Data collection to run for 3 months
Population size : 100 survey participants; 15 interviewees
What's the difference between limitations and delimitations?
Delimitations and limitations are entirely different, although they often get mixed up. These are the main differences:
Example of the differences
To clarify these differences, go back to the limitations of the earlier example.
Limitations could comprise:
Sample size : Not large enough to provide generalizable conclusions.
Sampling approach : Non-probability sampling has increased bias risk. For instance, the researchers might not manage to capture the experiences of ethnic minority students.
Where do you write the scope and delimitations, and why?
It can be surprisingly empowering to realize you're restricted when conducting scholarly research. But this realization also makes writing up your research easier to grasp and makes it easier to see its limits and the expectations placed on it. Properly revealing this information serves your field and the greater scientific community. Openly (but briefly) acknowledge the scope and delimitations of your study early on. The Abstract and Introduction sections are good places to set the parameters of your paper.
Next, discuss the scope and delimitations in greater detail in the Methods section. You'll need to do this to justify your methodological approach and data collection instruments, as well as analyses
At this point, spell out why these delimitations were set. What alternative options did you consider? Why did you reject alternatives? What could your study not address?
Let's say you're gathering data that can be derived from different but related experiments. You must convince the reader that the one you selected best suits your research question.
Finally, a solid paper will return to the scope and delimitations in the Findings or Discussion section. Doing so helps readers contextualize and interpret findings because the study's scope and methods influence the results.
For instance, agricultural field experiments carried out under irrigated conditions yield different results from experiments carried out without irrigation.
Being transparent about the scope and any outstanding issues increases your research's credibility and objectivity. It helps other researchers replicate your study and advance scientific understanding of the same topic (e.g., by adopting a different approach).
How do you write the scope and delimitations?
Define the scope and delimitations of your study before collecting data. This is critical. This step should be part of your research project planning.
Answering the following questions will help you address your scope and delimitations clearly and convincingly.
What are your study's aims and objectives?
Why did you carry out the study?
What was the exact topic under investigation?
Which factors and variables were included? And state why specific variables were omitted from the research scope.
Who or what did the study explore? What was the target population?
What was the study's location (geographical area) or setting (e.g., laboratory)?
What was the timeframe within which you collected your data ?
Consider a study exploring the differences between identical twins who were raised together versus identical twins who weren't. The data collection might span 5, 10, or more years.
A study exploring a new immigration policy will cover the period since the policy came into effect and the present moment.
How was the research conducted (research design)?
Experimental research, qualitative, quantitative, or mixed-methods research, literature review, etc.
What data collection tools and analysis techniques were used? e.g., If you chose quantitative methods, which statistical analysis techniques and software did you use?
What did you find?
Useful vocabulary for scope and delimitations
Analysis of a published scope
In one example, Simione and Gnagnarella (2020) compared the psychological and behavioral impact of COVID-19 on Italy's health workers and general population.
Here's a breakdown of the study's scope into smaller chunks and discussion of what works and why.
Also notable is that this study's delimitations include references to:
Recruitment of participants: Convenience sampling
Demographic characteristics of study participants: Age, sex, etc.
Measurements methods: E.g., the death anxiety scale of the Existential Concerns Questionnaire (ECQ; van Bruggen et al., 2017) etc.
Data analysis tool: The statistical software R Analysis of published scope and delimitations Scope of the study : Johnsson et al. (2019) explored the effect of in-hospital physiotherapy on postoperative physical capacity, physical activity, and lung function in patients who underwent lung cancer surgery.
The delimitations narrowed down the scope as follows:
Refine your scope, delimitations, and scientific English
English ability shouldn't limit how clear and impactful your research can be. Expert AJE editors are available to assess your science and polish your academic writing. See AJE services here .
Share with your colleagues
Share your work as a preprint and help move science forward.
We invite you to share your research with the community by posting it online as a preprint. Our sister company, Research Square , is a trusted preprint platform that lets you get credit for your unpublished research early, increase your citations, and get feedback from the community.
Related Articles
Knowledge & Skills
What are Reporting Guidelines for Research?
Reporting guidelines are recommendations of what information authors should include in their manuscripts when writing about their research. These are imperative for ensuring ethical and... Read More »
How to Tailor Your Research for a General Audience
Many researchers view their work as important only to the scholarly community. There's no need to worry about sharing research outside of your immediate peer... Read More »
Pre-registration vs. Registered Reports: What's the difference?
A pre-registration is a detailed plan you create and file online before beginning your study, while a registered report is a manuscript that undergoes publication... Read More »
See all posts in series
Stay up to date
Sign up for early access to AJE Scholar articles, discounts on AJE services, and more
Success! You have successfully subscribed to our marketing emails.
Thank you for signing up. We will notify you via the email address you submitted when English to Chinese digital translation and editing is available.
Sorry, there was an error when processing your request.

UNITED STATES
台灣 (TAIWAN)
TÜRKIYE (TURKEY)
Academic Editing Services
- Research Paper
- Journal Manuscript
- Dissertation
- College & University Assignments
Admissions Editing Services
- Application Essay
- Personal Statement
- Recommendation Letter
- Cover Letter
- CV/Resume
Business Editing Services
- Business Documents
- Report & Brochure
- Website & Blog
Writer Editing Services
Our Editors
Client reviews.
Editing & Proofreading Prices
Wordvice Points
Partner Discount
Plagiarism Checker
APA Citation Generator
MLA Citation Generator
Chicago Citation Generator
Vancouver Citation Generator
- APA Style
- MLA Style
- Chicago Style
- Vancouver Style
Writing & Editing Guide
Academic Resources
Admissions Resources
How to Present the Limitations of the Study Examples
What are the limitations of a study?
The limitations of a study are its flaws or shortcomings. Study limitations can exist due to constraints on research design, methodology, materials, etc., and these factors may impact the findings of your study. However, researchers are often reluctant to discuss the limitations of their study in their papers, feeling that bringing up limitations may undermine its research value in the eyes of readers and reviewers.
In spite of the impact it might have (and perhaps because of it) you should clearly acknowledge any limitations in your research paper in order to show readers—whether journal editors, other researchers, or the general public—that you are aware of these limitations and to explain how they affect the conclusions that can be drawn from the research.
In this article, we provide some guidelines for writing about research limitations, show examples of some frequently seen study limitations, and recommend techniques for presenting this information. And after you have finished drafting and have received manuscript editing for your work, you still might want to follow this up with academic editing before submitting your work to your target journal.
Why do I need to include limitations of research in my paper?
Although limitations address the potential weaknesses of a study, writing about them toward the end of your paper actually strengthens your study by identifying any problems before other researchers or reviewers find them.
Furthermore, pointing out study limitations shows that you've considered the impact of research weakness thoroughly and have an in-depth understanding of your research topic. Since all studies face limitations, being honest and detailing these limitations will impress researchers and reviewers more than ignoring them.
Where should I put the limitations of the study in my paper?
Some limitations might be evident to researchers before the start of the study, while others might become clear while you are conducting the research. Whether these limitations are anticipated or not, and whether they are due to research design or to methodology, they should be clearly identified and discussed in the discussion section —the final section of your paper. Most journals now require you to include a discussion of potential limitations of your work, and many journals now ask you to place this "limitations section" at the very end of your article.
Some journals ask you to also discuss the strengths of your work in this section, and some allow you to freely choose where to include that information in your discussion section—make sure to always check the author instructions of your target journal before you finalize a manuscript and submit it for peer review .
Limitations of the Study Examples
There are several reasons why limitations of research might exist. The two main categories of limitations are those that result from the methodology and those that result from issues with the researcher(s).
Common Methodological Limitations of Studies
Limitations of research due to methodological problems can be addressed by clearly and directly identifying the potential problem and suggesting ways in which this could have been addressed—and SHOULD be addressed in future studies. The following are some major potential methodological issues that can impact the conclusions researchers can draw from the research.
Issues with research samples and selection
Sampling errors occur when a probability sampling method is used to select a sample, but that sample does not reflect the general population or appropriate population concerned. This results in limitations of your study known as "sample bias" or "selection bias."
For example, if you conducted a survey to obtain your research results, your samples (participants) were asked to respond to the survey questions. However, you might have had limited ability to gain access to the appropriate type or geographic scope of participants. In this case, the people who responded to your survey questions may not truly be a random sample.
Insufficient sample size for statistical measurements
When conducting a study, it is important to have a sufficient sample size in order to draw valid conclusions. The larger the sample, the more precise your results will be. If your sample size is too small, it will be difficult to identify significant relationships in the data.
Normally, statistical tests require a larger sample size to ensure that the sample is considered representative of a population and that the statistical result can be generalized to a larger population. It is a good idea to understand how to choose an appropriate sample size before you conduct your research by using scientific calculation tools—in fact, many journals now require such estimation to be included in every manuscript that is sent out for review.
Lack of previous research studies on the topic
Citing and referencing prior research studies constitutes the basis of the literature review for your thesis or study, and these prior studies provide the theoretical foundations for the research question you are investigating. However, depending on the scope of your research topic, prior research studies that are relevant to your thesis might be limited.
When there is very little or no prior research on a specific topic, you may need to develop an entirely new research typology. In this case, discovering a limitation can be considered an important opportunity to identify literature gaps and to present the need for further development in the area of study.
Methods/instruments/techniques used to collect the data
After you complete your analysis of the research findings (in the discussion section), you might realize that the manner in which you have collected the data or the ways in which you have measured variables has limited your ability to conduct a thorough analysis of the results.
For example, you might realize that you should have addressed your survey questions from another viable perspective, or that you were not able to include an important question in the survey. In these cases, you should acknowledge the deficiency or deficiencies by stating a need for future researchers to revise their specific methods for collecting data that includes these missing elements.
Common Limitations of the Researcher(s)
Study limitations that arise from situations relating to the researcher or researchers (whether the direct fault of the individuals or not) should also be addressed and dealt with, and remedies to decrease these limitations—both hypothetically in your study, and practically in future studies—should be proposed.
Limited access to data
If your research involved surveying certain people or organizations, you might have faced the problem of having limited access to these respondents. Due to this limited access, you might need to redesign or restructure your research in a different way. In this case, explain the reasons for limited access and be sure that your finding is still reliable and valid despite this limitation.
Time constraints
Just as students have deadlines to turn in their class papers, academic researchers might also have to meet deadlines for submitting a manuscript to a journal or face other time constraints related to their research (e.g., participants are only available during a certain period; funding runs out; collaborators move to a new institution). The time available to study a research problem and to measure change over time might be constrained by such practical issues. If time constraints negatively impacted your study in any way, acknowledge this impact by mentioning a need for a future study (e.g., a longitudinal study) to answer this research problem.
Conflicts arising from cultural bias and other personal issues
Researchers might hold biased views due to their cultural backgrounds or perspectives of certain phenomena, and this can affect a study's legitimacy. Also, it is possible that researchers will have biases toward data and results that only support their hypotheses or arguments. In order to avoid these problems, the author(s) of a study should examine whether the way the research problem was stated and the data-gathering process was carried out appropriately.
Steps for Organizing Your Study Limitations Section
When you discuss the limitations of your study, don't simply list and describe your limitations—explain how these limitations have influenced your research findings. There might be multiple limitations in your study, but you only need to point out and explain those that directly relate to and impact how you address your research questions.
We suggest that you divide your limitations section into three steps: (1) identify the study limitations; (2) explain how they impact your study in detail; and (3) propose a direction for future studies and present alternatives. By following this sequence when discussing your study's limitations, you will be able to clearly demonstrate your study's weakness without undermining the quality and integrity of your research.
Step 1. Identify the limitation(s) of the study
This part should comprise around 10%-20% of your discussion of study limitations.
The first step is to identify the particular limitation(s) that affected your study. There are many possible limitations of research that can affect your study, but you don't need to write a long review of all possible study limitations. A 200-500 word critique is an appropriate length for a research limitations section. In the beginning of this section, identify what limitations your study has faced and how important these limitations are.
You only need to identify limitations that had the greatest potential impact on: (1) the quality of your findings, and (2) your ability to answer your research question.
Step 2. Explain these study limitations in detail
This part should comprise around 60-70% of your discussion of limitations.
After identifying your research limitations, it's time to explain the nature of the limitations and how they potentially impacted your study. For example, when you conduct quantitative research, a lack of probability sampling is an important issue that you should mention. On the other hand, when you conduct qualitative research, the inability to generalize the research findings could be an issue that deserves mention.
Explain the role these limitations played on the results and implications of the research and justify the choice you made in using this "limiting" methodology or other action in your research. Also, make sure that these limitations didn't undermine the quality of your dissertation .
Step 3. Propose a direction for future studies and present alternatives (optional)
This part should comprise around 10-20% of your discussion of limitations.
After acknowledging the limitations of the research, you need to discuss some possible ways to overcome these limitations in future studies. One way to do this is to present alternative methodologies and ways to avoid issues with, or "fill in the gaps of" the limitations of this study you have presented. Discuss both the pros and cons of these alternatives and clearly explain why researchers should choose these approaches.
Make sure you are current on approaches used by prior studies and the impacts they have had on their findings. Cite review articles or scientific bodies that have recommended these approaches and why. This might be evidence in support of the approach you chose, or it might be the reason you consider your choices to be included as limitations. This process can act as a justification for your approach and a defense of your decision to take it while acknowledging the feasibility of other approaches.
P hrases and Tips for Introducing Your Study Limitations in the Discussion Section
The following phrases are frequently used to introduce the limitations of the study:
"There may be some possible limitations in this study."
"The findings of this study have to be seen in light of some limitations."
"The first is the…The second limitation concerns the…"
"The empirical results reported herein should be considered in the light of some limitations."
"This research, however, is subject to several limitations."
"The primary limitation to the generalization of these results is…"
"Nonetheless, these results must be interpreted with caution and a number of limitations should be borne in mind."
"As with the majority of studies, the design of the current study is subject to limitations."
"There are two major limitations in this study that could be addressed in future research. First, the study focused on …. Second …."
For more articles on research writing and the journal submissions and publication process, visit Wordvice's Academic Resources page.
And be sure to receive professional English editing and proofreading services , including paper editing services , for your journal manuscript before submitting it to journal editors.
Wordvice Resources
Proofreading & Editing Guide
Writing the Results Section for a Research Paper
How to Write a Literature Review
Research Writing Tips: How to Draft a Powerful Discussion Section
How to Captivate Journal Readers with a Strong Introduction
Tips That Will Make Your Abstract a Success!
APA In-Text Citation Guide for Research Writing
Additional Resources
Diving Deeper into Limitations and Delimitations (PhD student)
Organizing Your Social Sciences Research Paper: Limitations of the Study (USC Library)
Research Limitations (Research Methodology)
Sample Size Calculation (US National Library of Medicine)
How to Present Limitations and Alternatives (UMASS)
Article References
Pearson-Stuttard, J., Kypridemos, C., Collins, B., Mozaffarian, D., Huang, Y., Bandosz, P.,…Micha, R. (2018). Estimating the health and economic effects of the proposed US Food and Drug Administration voluntary sodium reformulation: Microsimulation cost-effectiveness analysis. PLOS. https://journals.plos.org/plosmedicine/article?id=10.1371/journal.pmed.1002551
Xu, W.L, Pedersen, N.L., Keller, L., Kalpouzos, G., Wang, H.X., Graff, C,. Fratiglioni, L. (2015). HHEX_23 AA Genotype Exacerbates Effect of Diabetes on Dementia and Alzheimer Disease: A Population-Based Longitudinal Study. PLOS. Retrieved from https://journals.plos.org/plosmedicine/article?id=10.1371/journal.pmed.1001853