How to Write the Dissertation Aims and Objectives – Guide & Examples
Published by Grace Graffin at January 27th, 2023 , Revised On February 8, 2023
Aims and objectives are among the essential aspects of a dissertation. If you write aims and objectives effectively, they can act as a foundation to give your research clarity and focus.
This article will provide you with all the necessary information regarding aims and objectives, their differences, writing tips , and the common mistakes you should avoid while writing them.
The aim is often a single sentence or a short paragraph that describes your dissertation's main goal and intent. It tells what you hope to achieve at the end. You should write the aim so that it becomes identifiable when it is achieved with the completion of your dissertation .
The aim is written in a subsection of the introduction to clarify the overall purpose of the dissertation .
Example: It is often observed that employees in culturally diverse workplaces struggle to work effectively in a team. A probable cause of this issue is bullying at the workplace. This research investigates the impact of bullying on employee job satisfaction at culturally diverse workplaces and the resulting loss of employee productivity. This research will use surveys and case study analysis to analyze the impact of bullying on employees.
The objectives in a dissertation describe the ways through which you intend to achieve the research aim. They are specific statements that break down the aim into several smaller key sections of the overall research. Suitable objectives can help you stay focused and conduct research in the direction of your aim.
The number of objectives should be realistic; usually, between three to six, and each one should be possible to achieve. The following example shows the objectives for the previously-mentioned dissertation aim.
1. identification of the behaviors that are considered as bullying 2. exploring the factors that cause bullying at a culturally diverse workplace 3. analyzing the relationship between bullying and job satisfaction of employees 4. providing suitable recommendations on minimizing the bullying at the workplace
The objectives of a dissertation should be SMART.
Specific: should be precise, focused, and well-defined
Measurable: the progress should be measurable, and you should be able to determine when you have achieved an objective.
Achievable: you should be able to carry out the required action within your available resources
Relevant: should be related to the dissertation aim
Time-bound: should be possible within the available time
Differences between aims and objectives
Aims and objectives are often mixed, but there are clear differences between them.
Hire an Expert Writer
Orders completed by our expert writers are
Formally drafted in an academic style
Free Amendments and 100% Plagiarism Free – or your money back!
100% Confidential and Timely Delivery!
Free anti-plagiarism report
Appreciated by thousands of clients. Check client reviews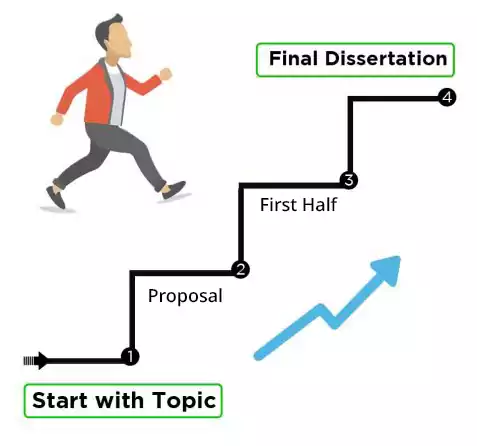 How to write aims and objectives?
There is no particular way or standard to write the aims and objectives. Different researchers have different writing styles, and often it can be influenced by your research supervisor. However, you should follow certain basic principles while writing aims and objectives in a dissertation.
Writing the aim statement
The aim statement should cover the following essential elements.
Why is the research necessary? (covers the underlying problem on which the study is to be conducted)
What is the research about? (description of the research title)
How are you going to conduct it? (a brief statement of intended research methods)
An appropriate aim clearly defines the research purpose without confusing the reader. If you struggle to explain your research and its importance in simpler terms, you should consider refining your research to clarify it further.
Writing objectives
The objectives describe how you would achieve your research aim. You can do this through the following steps,
The first one to two objectives can be applied to the literature review . (Verbs to be used: investigate, examine, study)
One objective can be applied to the methodology portion. (Verbs to be used: collect, select, demonstrate, estimate)
Two to three objectives can cover the critical evaluation or discussion chapters (Verbs to be used: analyze, compare, evaluate)
The final objective will cover the conclusion or recommendation portion. (Verbs to be used: conclude, recommend)
Instead of writing like a paragraph, the objectives should be written as a numbered list to give them more clarity.
How many aims and objectives should be there?
It depends upon the topic of your research and mainly upon your supervisor's requirements. Generally, a dissertation has a single broad statement as the research aim. However, it is acceptable to include a main aim along with two to three subsidiary aims.
Similarly, the number of objectives should be realistic and sufficient to measure the progress regarding the achievement of the research aim. Their number can generally vary from three to six depending upon the aim.
Common mistakes to avoid while writing research aims and objectives
Writing a broad research aim
Writing a broad research aim is a common mistake, and it often becomes difficult to achieve. It may create a problem when you are asked to prove how you have achieved your aims during your  viva defense . It would be best to narrow your study to a specific area in the early stages of the dissertation.
Formulating overlapping research objectives
The objectives should be written such that they are measurable and distinct from each other. If they overlap, it makes it difficult to structure your dissertation properly in specific chapters.
Students often get over-ambitious while describing the research aim and face problems afterward in achieving those aims. You should avoid this mistake and be realistic about what you can achieve in the available time and resources.
Aims and objectives are the sections that require significant time and attention to avoid future hassles while conducting research and writing your dissertation.
You May Also Like
If you've got kids, writing a dissertation is even harder, because kids do tend to take up a fair amount of time. That said, it's not impossible.
Report writing is a popular academic writing assignment. This article aims to discuss the fundamentals things you should know about report writing.
Here is a comprehensive guide on Open book exams, their meaning and how you can appropriately prepare for an open-book exam.
Ready to place an order?
Useful links, learning resources.

COMPANY DETAILS


Aims and Objectives – A Guide for Academic Writing
Doing a PhD
One of the most important aspects of a thesis, dissertation or research paper is the correct formulation of the aims and objectives. This is because your aims and objectives will establish the scope, depth and direction that your research will ultimately take. An effective set of aims and objectives will give your research focus and your reader clarity, with your aims indicating what is to be achieved, and your objectives indicating how it will be achieved.
Introduction
There is no getting away from the importance of the aims and objectives in determining the success of your research project. Unfortunately, however, it is an aspect that many students struggle with, and ultimately end up doing poorly. Given their importance, if you suspect that there is even the smallest possibility that you belong to this group of students, we strongly recommend you read this page in full.
This page describes what research aims and objectives are, how they differ from each other, how to write them correctly, and the common mistakes students make and how to avoid them. An example of a good aim and objectives from a past thesis has also been deconstructed to help your understanding.
What Are Aims and Objectives?
Research aims.
A research aim describes the main goal or the overarching purpose of your research project.
In doing so, it acts as a focal point for your research and provides your readers with clarity as to what your study is all about. Because of this, research aims are almost always located within its own subsection under the introduction section of a research document, regardless of whether it's a thesis , a dissertation, or a research paper .
A research aim is usually formulated as a broad statement of the main goal of the research and can range in length from a single sentence to a short paragraph. Although the exact format may vary according to preference, they should all describe why your research is needed (i.e. the context), what it sets out to accomplish (the actual aim) and, briefly, how it intends to accomplish it (overview of your objectives).
To give an example, we have extracted the following research aim from a real PhD thesis:
Example of a Research Aim
The role of diametrical cup deformation as a factor to unsatisfactory implant performance has not been widely reported. The aim of this thesis was to gain an understanding of the diametrical deformation behaviour of acetabular cups and shells following impaction into the reamed acetabulum. The influence of a range of factors on deformation was investigated to ascertain if cup and shell deformation may be high enough to potentially contribute to early failure and high wear rates in metal-on-metal implants.
Note: Extracted with permission from thesis titled "T he Impact And Deformation Of Press-Fit Metal Acetabular Components " produced by Dr H Hothi of previously Queen Mary University of London.
Research Objectives
Where a research aim specifies what your study will answer, research objectives specify how your study will answer it.
They divide your research aim into several smaller parts, each of which represents a key section of your research project. As a result, almost all research objectives take the form of a numbered list, with each item usually receiving its own chapter in a dissertation or thesis.
Following the example of the research aim shared above, here are it's real research objectives as an example:
Example of a Research Objective
Develop finite element models using explicit dynamics to mimic mallet blows during cup/shell insertion, initially using simplified experimentally validated foam models to represent the acetabulum.
Investigate the number, velocity and position of impacts needed to insert a cup.
Determine the relationship between the size of interference between the cup and cavity and deformation for different cup types.
Investigate the influence of non-uniform cup support and varying the orientation of the component in the cavity on deformation.
Examine the influence of errors during reaming of the acetabulum which introduce ovality to the cavity.
Determine the relationship between changes in the geometry of the component and deformation for different cup designs.
Develop three dimensional pelvis models with non-uniform bone material properties from a range of patients with varying bone quality.
Use the key parameters that influence deformation, as identified in the foam models to determine the range of deformations that may occur clinically using the anatomic models and if these deformations are clinically significant.
It's worth noting that researchers sometimes use research questions instead of research objectives, or in other cases both. From a high-level perspective, research questions and research objectives make the same statements, but just in different formats.
Taking the first three research objectives as an example, they can be restructured into research questions as follows:
Restructuring Research Objectives as Research Questions
Can finite element models using simplified experimentally validated foam models to represent the acetabulum together with explicit dynamics be used to mimic mallet blows during cup/shell insertion?
What is the number, velocity and position of impacts needed to insert a cup?
What is the relationship between the size of interference between the cup and cavity and deformation for different cup types?
Difference Between Aims and Objectives
Hopefully the above explanations make clear the differences between aims and objectives, but to clarify:
The research aim focus on what the research project is intended to achieve; research objectives focus on how the aim will be achieved.
Research aims are relatively broad; research objectives are specific.
Research aims focus on a project's long-term outcomes; research objectives focus on its immediate, short-term outcomes.
A research aim can be written in a single sentence or short paragraph; research objectives should be written as a numbered list.
How to Write Aims and Objectives
Before we discuss how to write a clear set of research aims and objectives, we should make it clear that there is no single way they must be written. Each researcher will approach their aims and objectives slightly differently, and often your supervisor will influence the formulation of yours on the basis of their own preferences.
Regardless, there are some basic principles that you should observe for good practice; these principles are described below.
Your aim should be made up of three parts that answer the below questions:
Why is this research required?
What is this research about?
How are you going to do it?
The easiest way to achieve this would be to address each question in its own sentence, although it does not matter whether you combine them or write multiple sentences for each, the key is to address each one.
The first question, why , provides context to your research project, the second question, what , describes the aim of your research, and the last question, how , acts as an introduction to your objectives which will immediately follow.
Scroll through the image set below to see the 'why, what and how' associated with our research aim example.
Note: Your research aims need not be limited to one. Some individuals per to define one broad 'overarching aim' of a project and then adopt two or three specific research aims for their thesis or dissertation. Remember, however, that in order for your assessors to consider your research project complete, you will need to prove you have fulfilled all of the aims you set out to achieve. Therefore, while having more than one research aim is not necessarily disadvantageous, consider whether a single overarching one will do.
Research Objectives
Each of your research objectives should be SMART :
Specific – is there any ambiguity in the action you are going to undertake, or is it focused and well-defined?
Measurable – how will you measure progress and determine when you have achieved the action?
Achievable – do you have the support, resources and facilities required to carry out the action?
Relevant – is the action essential to the achievement of your research aim?
Timebound – can you realistically complete the action in the available time alongside your other research tasks?
In addition to being SMART, your research objectives should start with a verb that helps communicate your intent. Common research verbs include:
Table of Research Verbs to Use in Aims and Objectives
Last, format your objectives into a numbered list. This is because when you write your thesis or dissertation, you will at times need to make reference to a specific research objective; structuring your research objectives in a numbered list will provide a clear way of doing this.
To bring all this together, let's compare the first research objective in the previous example with the above guidance:
Checking Research Objective Example Against Recommended Approach
Research Objective:
1. Develop finite element models using explicit dynamics to mimic mallet blows during cup/shell insertion, initially using simplified experimentally validated foam models to represent the acetabulum.
Checking Against Recommended Approach:
Q: Is it specific? A: Yes, it is clear what the student intends to do (produce a finite element model), why they intend to do it (mimic cup/shell blows) and their parameters have been well-defined ( using simplified experimentally validated foam models to represent the acetabulum ).
Q: Is it measurable? A: Yes, it is clear that the research objective will be achieved once the finite element model is complete.
Q: Is it achievable? A: Yes, provided the student has access to a computer lab, modelling software and laboratory data.
Q: Is it relevant? A: Yes, mimicking impacts to a cup/shell is fundamental to the overall aim of understanding how they deform when impacted upon.
Q: Is it timebound? A: Yes, it is possible to create a limited-scope finite element model in a relatively short time, especially if you already have experience in modelling.
Q: Does it start with a verb? A: Yes, it starts with 'develop', which makes the intent of the objective immediately clear.
Q: Is it a numbered list? A: Yes, it is the first research objective in a list of eight.
Mistakes in Writing Research Aims and Objectives
1. making your research aim too broad.
Having a research aim too broad becomes very difficult to achieve. Normally, this occurs when a student develops their research aim before they have a good understanding of what they want to research. Remember that at the end of your project and during your viva defence , you will have to prove that you have achieved your research aims; if they are too broad, this will be an almost impossible task. In the early stages of your research project, your priority should be to narrow your study to a specific area. A good way to do this is to take the time to study existing literature, question their current approaches, findings and limitations, and consider whether there are any recurring gaps that could be investigated .
Note: Achieving a set of aims does not necessarily mean proving or disproving a theory or hypothesis, even if your research aim was to, but having done enough work to provide a useful and original insight into the principles that underlie your research aim.
2. Making Your Research Objectives Too Ambitious
Be realistic about what you can achieve in the time you have available. It is natural to want to set ambitious research objectives that require sophisticated data collection and analysis, but only completing this with six months before the end of your PhD registration period is not a worthwhile trade-off.
3. Formulating Repetitive Research Objectives
Each research objective should have its own purpose and distinct measurable outcome. To this effect, a common mistake is to form research objectives which have large amounts of overlap. This makes it difficult to determine when an objective is truly complete, and also presents challenges in estimating the duration of objectives when creating your project timeline. It also makes it difficult to structure your thesis into unique chapters, making it more challenging for you to write and for your audience to read.
Fortunately, this oversight can be easily avoided by using SMART objectives.
Hopefully, you now have a good idea of how to create an effective set of aims and objectives for your research project, whether it be a thesis, dissertation or research paper. While it may be tempting to dive directly into your research, spending time on getting your aims and objectives right will give your research clear direction. This won't only reduce the likelihood of problems arising later down the line, but will also lead to a more thorough and coherent research project.
Finding a PhD has never been this easy – search for a PhD by keyword, location or academic area of interest.
Browse PhDs Now
Join thousands of students.
Join thousands of other students and stay up to date with the latest PhD programmes, funding opportunities and advice.
Link to facebook
Link to linkedin
Link to twitter
Link to youtube
Writing Tips
How to Write Research Objectives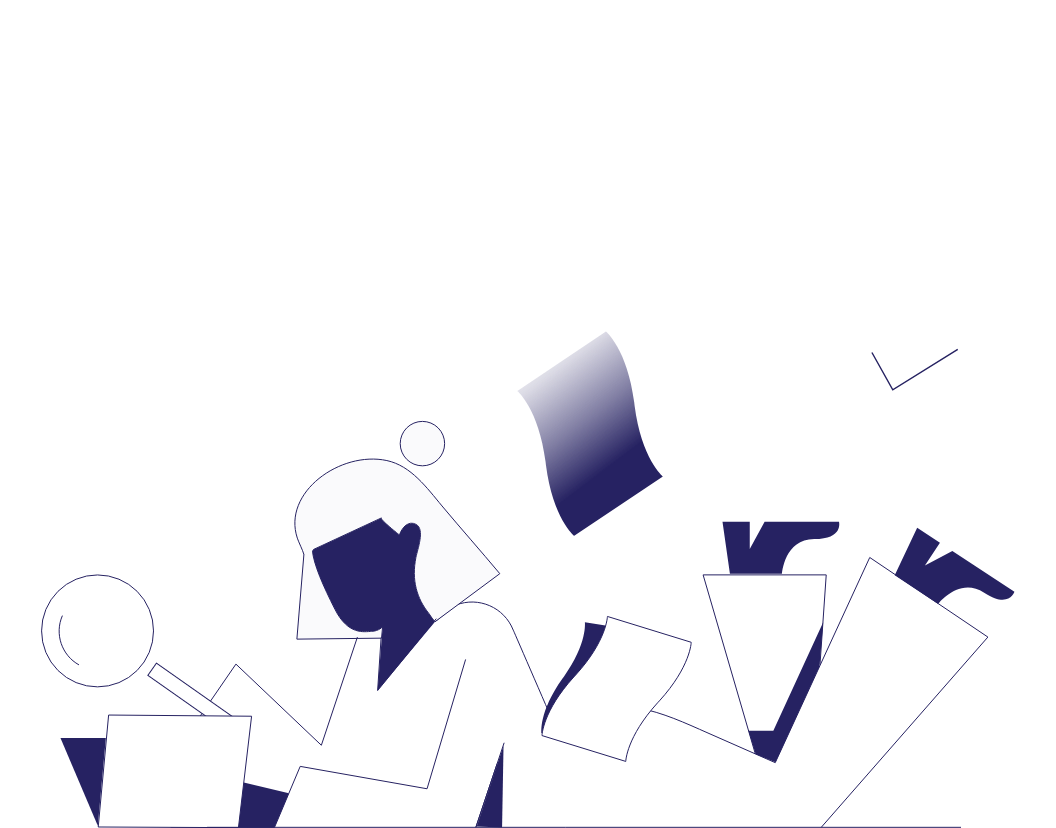 3-minute read
22nd November 2021
Writing a research paper, thesis, or dissertation ? If so, you'll want to state your research objectives in the introduction of your paper to make it clear to your readers what you're trying to accomplish. But how do you write effective research objectives? In this post, we'll look at two key topics to help you do this:
How to use your research aims as a basis for developing objectives.
How to use SMART criteria to refine your research objectives.
For more advice on how to write strong research objectives, see below.
Research Aims and Objectives
There is an important difference between research aims and research objectives:
A research aim defines the main purpose of your research. As such, you can think of your research aim as answering the question "What are you doing?"
Research objectives (as most studies will have more than one) are the steps you will take to fulfil your aims. As such, your objectives should answer the question "How are you conducting your research?"
For instance, an example research aim could be:
This study will investigate the link between dehydration and the incidence of urinary tract infections (UTIs) in intensive care patients in Australia.
To develop a set of research objectives, you would then break down the various steps involved in meeting said aim. For example:
This study will investigate the link between dehydration and the incidence of urinary tract infections (UTIs) in intensive care patients in Australia. To achieve this, the study objectives w ill include:
Replicat ing a small Singaporean study into the role of dehydration in UTIs in hospital patients (Sepe, 2018) in a larger Australian cohort.
Trialing the use of intravenous fluids for intensive care patients to prevent dehydration.
Assessing the relationship between the age of patients and quantities of intravenous fluids needed to counter dehydration.
Find this useful?
Subscribe to our newsletter and get writing tips from our editors straight to your inbox.
Note that the objectives don't go into any great detail here. The key is to briefly summarize each component of your study. You can save details for how you will conduct the research for the methodology section of your paper.
Make Your Research Objectives SMART
A great way to refine your research objectives is to use SMART criteria . Borrowed from the world of project management, there are many versions of this system. However, we're going to focus on developing specific, measurable, achievable, relevant, and timebound objectives.
In other words, a good research objective should be all of the following:
S pecific – Is the objective clear and well-defined?
M easurable – How will you know when the objective has been achieved? Is there a way to measure the thing you're seeking to do?
A chievable – Do you have the support and resources necessary to undertake this action? Are you being overly ambitious with this objective?
R elevant – Is this objective vital for fulfilling your research aim?
T imebound – Can this action be realistically undertaken in the time you have?
If you follow this system, your research objectives will be much stronger.
Expert Research Proofreading
Whatever your research aims and objectives, make sure to have your academic writing proofread by the experts!
Our academic editors can help you with research papers and proposals , as well as any other scholarly document you need checking. And this will help to ensure that your academic writing is always clear, concise, and precise.
Submit a free sample document today to trial our services and find out more.
Share this article:
Post A New Comment
Instant Quote
Need more help perfecting your writing proofed has the perfect editor.
You can also upload a document to get an instant quote
Drag & drop your file
or browse your computer
Browse from your device
Drop your file here!
Your file is being uploaded!
5-minute read
An Introduction to Orthography
If you're looking up the definition of orthography, you're probably either a language buff like...
How to Format an Argumentative Essay
When writing an argumentative essay, you would typically research a topic and adopt a certain...
16-minute read
The 13 Best Colleges for Creative Writing Degrees
So, you want to pursue a creative writing degree program in the United States. Wonderful!...
Three UK Scholarships for 2023: Details, Deadlines, and Tips
In this article, you'll learn about three scholarships available to students looking to study in...
What Is Ad Copywriting?
The purpose of ad copywriting (or ad copy) is to motivate a consumer to purchase...
2-minute read
Word Choice: Ingenious vs. Ingenuous
The English language is full of words that look the same but have different meanings...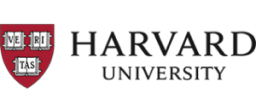 Make sure your writing is the best it can be with our expert English proofreading and editing.
Have a language expert improve your writing
Run a free plagiarism check in 10 minutes, generate accurate citations for free.
Knowledge Base
Dissertation
What Is a Dissertation? | Guide, Examples, & Template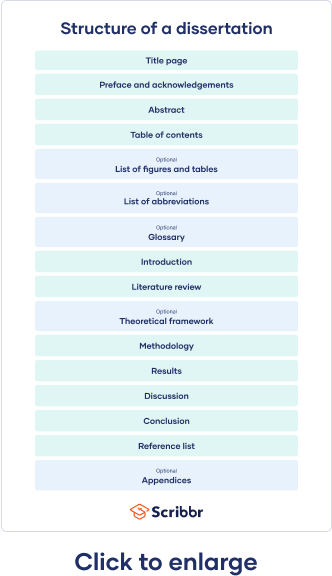 A dissertation is a long-form piece of academic writing based on original research conducted by you. It is usually submitted as the final step in order to finish a PhD program.
Your dissertation is probably the longest piece of writing you've ever completed. It requires solid research, writing, and analysis skills, and it can be intimidating to know where to begin.
Your department likely has guidelines related to how your dissertation should be structured. When in doubt, consult with your supervisor.
You can also download our full dissertation template in the format of your choice below. The template includes a ready-made table of contents with notes on what to include in each chapter, easily adaptable to your department's requirements.
Download Word template Download Google Docs template
In the US, a dissertation generally refers to the collection of research you conducted to obtain a PhD.
In other countries (such as the UK), a dissertation often refers to the research you conduct to obtain your bachelor's or master's degree.
Table of contents
Dissertation committee and prospectus process, how to write and structure a dissertation, acknowledgements or preface, list of figures and tables, list of abbreviations, introduction, literature review, methodology, reference list, proofreading and editing, defending your dissertation, free checklist and lecture slides.
When you've finished your coursework, as well as any comprehensive exams or other requirements, you advance to "ABD" (All But Dissertation) status. This means you've completed everything except your dissertation.
Prior to starting to write, you must form your committee and write your prospectus or proposal . Your committee comprises your adviser and a few other faculty members. They can be from your own department, or, if your work is more interdisciplinary, from other departments. Your committee will guide you through the dissertation process, and ultimately decide whether you pass your dissertation defense and receive your PhD.
Your prospectus is a formal document presented to your committee, usually orally in a defense, outlining your research aims and objectives and showing why your topic is relevant . After passing your prospectus defense, you're ready to start your research and writing.
The structure of your dissertation depends on a variety of factors, such as your discipline, topic, and approach. Dissertations in the humanities are often structured more like a long essay , building an overall argument to support a central thesis , with chapters organized around different themes or case studies.
However, hard science and social science dissertations typically include a review of existing works, a methodology section, an analysis of your original research, and a presentation of your results , presented in different chapters.
Dissertation examples
We've compiled a list of dissertation examples to help you get started.
Example dissertation #1: Heat, Wildfire and Energy Demand: An Examination of Residential Buildings and Community Equity (a dissertation by C. A. Antonopoulos about the impact of extreme heat and wildfire on residential buildings and occupant exposure risks).
Example dissertation #2: Exploring Income Volatility and Financial Health Among Middle-Income Households (a dissertation by M. Addo about income volatility and declining economic security among middle-income households).
Example dissertation #3: The Use of Mindfulness Meditation to Increase the Efficacy of Mirror Visual Feedback for Reducing Phantom Limb Pain in Amputees (a dissertation by N. S. Mills about the effect of mindfulness-based interventions on the relationship between mirror visual feedback and the pain level in amputees with phantom limb pain).
Prevent plagiarism. Run a free check.
The very first page of your document contains your dissertation title, your name, department, institution, degree program, and submission date. Sometimes it also includes your student number, your supervisor's name, and the university's logo.
Read more about title pages
The acknowledgements section is usually optional and gives space for you to thank everyone who helped you in writing your dissertation. This might include your supervisors, participants in your research, and friends or family who supported you. In some cases, your acknowledgements are part of a preface.
Read more about acknowledgements Read more about prefaces
The abstract is a short summary of your dissertation, usually about 150 to 300 words long. Though this may seem very short, it's one of the most important parts of your dissertation, because it introduces your work to your audience.
Your abstract should:
State your main topic and the aims of your research
Describe your methods
Summarize your main results
State your conclusions
Read more about abstracts
The table of contents lists all of your chapters, along with corresponding subheadings and page numbers. This gives your reader an overview of your structure and helps them easily navigate your document.
Remember to include all main parts of your dissertation in your table of contents, even the appendices. It's easy to generate a table automatically in Word if you used heading styles. Generally speaking, you only include level 2 and level 3 headings, not every subheading you included in your finished work.
Read more about tables of contents
While not usually mandatory, it's nice to include a list of figures and tables to help guide your reader if you have used a lot of these in your dissertation. It's easy to generate one of these in Word using the Insert Caption feature.
Read more about lists of figures and tables
Similarly, if you have used a lot of abbreviations (especially industry-specific ones) in your dissertation, you can include them in an alphabetized list of abbreviations so that the reader can easily look up their meanings.
Read more about lists of abbreviations
In addition to the list of abbreviations, if you find yourself using a lot of highly specialized terms that you worry will not be familiar to your reader, consider including a glossary. Here, alphabetize the terms and include a brief description or definition.
Read more about glossaries
The introduction serves to set up your dissertation's topic, purpose, and relevance. It tells the reader what to expect in the rest of your dissertation. The introduction should:
Establish your research topic , giving the background information needed to contextualize your work
Narrow down the focus and define the scope of your research
Discuss the state of existing research on the topic, showing your work's relevance to a broader problem or debate
Clearly state your research questions and objectives
Outline the flow of the rest of your work
Everything in the introduction should be clear, engaging, and relevant. By the end, the reader should understand the what, why, and how of your research.
Read more about introductions
A formative part of your research is your literature review . This helps you gain a thorough understanding of the academic work that already exists on your topic.
Literature reviews encompass:
Finding relevant sources (e.g., books and journal articles)
Assessing the credibility of your sources
Critically analyzing and evaluating each source
Drawing connections between them (e.g., themes, patterns, conflicts, or gaps) to strengthen your overall point
A literature review is not merely a summary of existing sources. Your literature review should have a coherent structure and argument that leads to a clear justification for your own research. It may aim to:
Address a gap in the literature or build on existing knowledge
Take a new theoretical or methodological approach to your topic
Propose a solution to an unresolved problem or advance one side of a theoretical debate
Read more about literature reviews
Theoretical framework
Your literature review can often form the basis for your theoretical framework. Here, you define and analyze the key theories, concepts, and models that frame your research.
Read more about theoretical frameworks
Your methodology chapter describes how you conducted your research, allowing your reader to critically assess its credibility. Your methodology section should accurately report what you did, as well as convince your reader that this was the best way to answer your research question.
A methodology section should generally include:
The overall research approach ( quantitative vs. qualitative ) and research methods (e.g., a longitudinal study )
Your data collection methods (e.g., interviews or a controlled experiment )
Details of where, when, and with whom the research took place
Any tools and materials you used (e.g., computer programs, lab equipment)
Your data analysis methods (e.g., statistical analysis , discourse analysis )
An evaluation or justification of your methods
Read more about methodology sections
Your results section should highlight what your methodology discovered. You can structure this section around sub-questions, hypotheses , or themes, but avoid including any subjective or speculative interpretation here.
Your results section should:
Concisely state each relevant result together with relevant descriptive statistics (e.g., mean , standard deviation ) and inferential statistics (e.g., test statistics , p values )
Briefly state how the result relates to the question or whether the hypothesis was supported
Report all results that are relevant to your research questions , including any that did not meet your expectations.
Additional data (including raw numbers, full questionnaires, or interview transcripts) can be included as an appendix. You can include tables and figures, but only if they help the reader better understand your results. Read more about results sections
Your discussion section is your opportunity to explore the meaning and implications of your results in relation to your research question. Here, interpret your results in detail, discussing whether they met your expectations and how well they fit with the framework that you built in earlier chapters. Refer back to relevant source material to show how your results fit within existing research in your field.
Some guiding questions include:
What do your results mean?
Why do your results matter?
What limitations do the results have?
If any of the results were unexpected, offer explanations for why this might be. It's a good idea to consider alternative interpretations of your data.
Read more about discussion sections
Your dissertation's conclusion should concisely answer your main research question, leaving your reader with a clear understanding of your central argument and emphasizing what your research has contributed to the field.
In some disciplines, the conclusion is just a short section preceding the discussion section, but in other contexts, it is the final chapter of your work. Here, you wrap up your dissertation with a final reflection on what you found, with recommendations for future research and concluding remarks.
It's important to leave the reader with a clear impression of why your research matters. What have you added to what was already known? Why is your research necessary for the future of your field?
Read more about conclusions
It is crucial to include a reference list or list of works cited with the full details of all the sources that you used, in order to avoid plagiarism. Be sure to choose one citation style and follow it consistently throughout your dissertation. Each style has strict and specific formatting requirements.
Common styles include MLA , Chicago , and APA , but which style you use is often set by your department or your field.
Create APA citations Create MLA citations
Your dissertation should contain only essential information that directly contributes to answering your research question. Documents such as interview transcripts or survey questions can be added as appendices, rather than adding them to the main body.
Read more about appendices
Making sure that all of your sections are in the right place is only the first step to a well-written dissertation. Don't forget to leave plenty of time for editing and proofreading, as grammar mistakes and sloppy spelling errors can really negatively impact your work.
Dissertations can take up to five years to write, so you will definitely want to make sure that everything is perfect before submitting. You may want to consider using a professional dissertation editing service to make sure your final project is perfect prior to submitting.
After your written dissertation is approved, your committee will schedule a defense. Similarly to defending your prospectus, dissertation defenses are oral presentations of your work. You'll present your dissertation, and your committee will ask you questions. Many departments allow family members, friends, and other people who are interested to join as well.
After your defense, your committee will meet, and then inform you whether you have passed. Keep in mind that defenses are usually just a formality; most committees will have resolved any serious issues with your work with you far prior to your defense, giving you ample time to fix any problems.
As you write your dissertation, you can use this simple checklist to make sure you've included all the essentials.
Checklist: Dissertation
My title page includes all information required by my university.
I have included acknowledgements thanking those who helped me.
My abstract provides a concise summary of the dissertation, giving the reader a clear idea of my key results or arguments.
I have created a table of contents to help the reader navigate my dissertation. It includes all chapter titles, but excludes the title page, acknowledgements, and abstract.
My introduction leads into my topic in an engaging way and shows the relevance of my research.
My introduction clearly defines the focus of my research, stating my research questions and research objectives .
My introduction includes an overview of the dissertation's structure (reading guide).
I have conducted a literature review in which I (1) critically engage with sources, evaluating the strengths and weaknesses of existing research, (2) discuss patterns, themes, and debates in the literature, and (3) address a gap or show how my research contributes to existing research.
I have clearly outlined the theoretical framework of my research, explaining the theories and models that support my approach.
I have thoroughly described my methodology , explaining how I collected data and analyzed data.
I have concisely and objectively reported all relevant results .
I have (1) evaluated and interpreted the meaning of the results and (2) acknowledged any important limitations of the results in my discussion .
I have clearly stated the answer to my main research question in the conclusion .
I have clearly explained the implications of my conclusion, emphasizing what new insight my research has contributed.
I have provided relevant recommendations for further research or practice.
If relevant, I have included appendices with supplemental information.
I have included an in-text citation every time I use words, ideas, or information from a source.
I have listed every source in a reference list at the end of my dissertation.
I have consistently followed the rules of my chosen citation style .
I have followed all formatting guidelines provided by my university.
Congratulations!
The end is in sight—your dissertation is nearly ready to submit! Make sure it's perfectly polished with the help of a Scribbr editor.
If you're an educator, feel free to download and adapt these slides to teach your students about structuring a dissertation.
Open Google Slides Download PowerPoint
Is this article helpful?
Other students also liked.
How to Write a Literature Review | Guide, Examples, & Templates
Dissertation Table of Contents in Word | Instructions & Examples
How to Choose a Dissertation Topic | 8 Steps to Follow
More interesting articles
Checklist: Writing a dissertation
Dissertation & Thesis Outline | Example & Free Templates
Dissertation Binding and Printing | Options, Tips, & Comparison
Example of a dissertation abstract
Figure and Table Lists | Word Instructions, Template & Examples
How to Write a Discussion Section | Tips & Examples
How to Write a Dissertation or Thesis Proposal
How to Write a Results Section | Tips & Examples
How to Write a Thesis or Dissertation Conclusion
How to Write a Thesis or Dissertation Introduction
How to Write an Abstract | Steps & Examples
How to Write Recommendations in Research | Examples & Tips
List of Abbreviations | Example, Template & Best Practices
Operationalization | A Guide with Examples, Pros & Cons
Prize-Winning Thesis and Dissertation Examples
Purpose and structure of an advisory report
Relevance of Your Dissertation Topic | Criteria & Tips
Research Paper Appendix | Example & Templates
Shorten your abstract or summary
Theoretical Framework Example for a Thesis or Dissertation
Thesis & Dissertation Acknowledgements | Tips & Examples
Thesis & Dissertation Database Examples
Thesis & Dissertation Title Page | Free Templates & Examples
What is a Dissertation Preface? | Definition & Examples
What is a Glossary? | Definition, Templates, & Examples
What Is a Research Methodology? | Steps & Tips
What Is a Theoretical Framework? | Guide to Organizing
What Is a Thesis? | Ultimate Guide & Examples
What is your plagiarism score?