Reference management. Clean and simple.
How long are thesis statements? [with examples]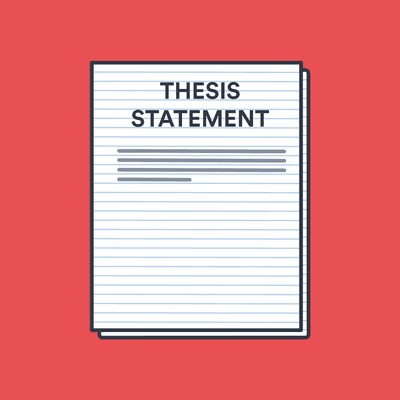 If you find yourself in the process of writing a thesis statement but you don't know how long it should be, you've come to right place. In the next paragraphs you will learn about the most efficient way to write a thesis statement and how long it should be.
A thesis statement is a concise description of your work's aim.
What is the proper length of a thesis statement?
The short answer is: one or two sentences. The more i n-depth answer: as your writing evolves, and as you write longer papers, your thesis statement will typically be at least two, and often more, sentences. The thesis of a scholarly article may have three or four long sentences.
The point is to write a well-formed statement that clearly sets out the argument and aim of your research. A one sentence thesis is fine for shorter papers, but make sure it's a full, concrete statement. Longer thesis statements should follow the same rule; be sure that your statement includes essential information and resist too much exposition.
Here are some basic rules for thesis statement lengths based on the number of pages:
5 pages : 1 sentence
5-8 pages : 1 or 2 sentences
8-13 pages : 2 or 3 sentences
13-23 pages : 3 or 4 sentences
Over 23 pages : a few sentences or a paragraph
Examples of thesis statements
Joe Haley, a former writing instructor at Johns Hopkins University exemplified in this forum post the different sizes a thesis statement can take. For a paper on Jane Austen's  Pride and Prejudice,  someone could come up with these two theses:
In Jane Austen's  Pride and Prejudice , gossip is an important but morally ambiguous tool for shaping characters' opinions of each other.
As the aforementioned critics have noted, the prevalence of gossip in Jane Austen's  oeuvre  does indeed reflect the growing prominence of an explicitly-delineated private sphere in nineteenth-century British society. However, in contrast with these critics' general conclusions about Austen and class, which tend to identify her authorial voice directly with the bourgeois mores shaping her appropriation of the  bildungsroman,  the ambiguity of this communicative mode in  Pride and Prejudice  suggests that when writing at the height of her authorial powers, at least, Austen is capable of skepticism and even self-critique. For what is the narrator of her most celebrated novel if not its arch-gossip  par excellence ?
Both statements are equally sound, but the second example clearly belongs in a longer paper. In the end, the length of your thesis statement will depend on the scope of your work.
Frequently Asked Questions about the length of thesis statements
There is no exact word count for a thesis statement, since the length depends on your level of knowledge and expertise. A two sentence thesis statement would be between 20-50 words.
The length of the work will determine how long your thesis statement is. A concise thesis is typically between 20-50 words. A paragraph is also acceptable for a thesis statement; however, anything over one paragraph is probably too long.
Here is a list of Thesis Statement Examples that will help you understand better how long they can be.
As a high school student, you are not expected to have an elaborate thesis statement. A couple of clear sentences indicating the aim of your essay will be more than enough.
Here is a YouTube tutorial that will help you write a thesis statement: How To Write An Essay: Thesis Statements by Ariel Bisset.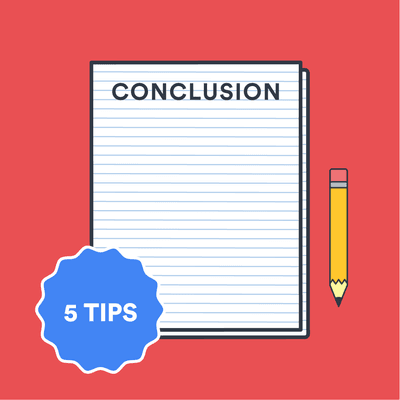 How long should a thesis statement be?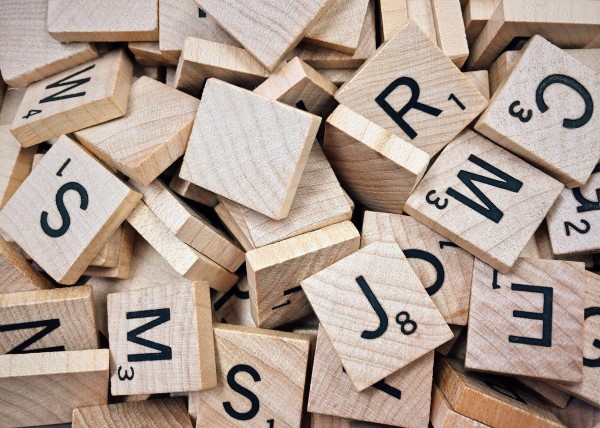 Writing a good and efficient thesis statement is an important skill for students and researchers to acquire. Although everyone is in agreement that research statements should be concise, there seems to be little guidance with regards to their optimal length. So, exactly how long should a thesis statement be? Well , it depends … is the boring but correct answer.
To get at the question, let's dissect the following:
● How does the nature of the paper impact the length of your thesis statement?
● How specific should your thesis statement be?
● Where in a paper or essay does a thesis statement belong?
How does the nature of the paper you are writing impact the length of your statement?
A rule of thumb is to always craft a thesis statement that reflects your knowledge and the scope of the paper you are writing. A broad thesis that ties together a limited number of thoughts in a fairly short paper should be concise, a sentence or two at most. But if you are involved in an in-depth professional discourse where your thesis interacts with other detailed arguments in a rich dialogue, the thesis statement can be three or four sentences long. In other words, a complex argument requires more words. Joe Haley, who used to work as a writing instructor at Johns Hopkins University, illustrates this well by contrasting the difference in scope between these two theses statements about Jane Austen's Pride and Prejudice
In Jane Austen's Pride and Prejudice , gossip is an important but morally ambiguous tool for shaping characters' opinions of each other.
As the aforementioned critics have noted, the prevalence of gossip in Jane Austen's oeuvre does indeed reflect the growing prominence of an explicitly-delineated private sphere in nineteenth-century British society. However, in contrast with these critics' general conclusions about Austen and class, which tend to identify her authorial voice directly with the bourgeois mores shaping her appropriation of the bildungsroman , the ambiguity of this communicative mode in Pride and Prejudice suggests that when writing at the height of her authorial powers, at least, Austen is capable of skepticism and even self-critique. For what is the narrator of her most celebrated novel if not its arch-gossip par excellence ?
Both statements are fine, the size is ultimately determined by the aim and scope of your paper and how much knowledge you have of the topic.
How specific should your thesis statement be?
Whether you happen to be writing an analytical, expository or argumentative paper, you need the thesis statement to frame the topic you are covering and for it to declare your specific position on the topic at hand. It is important for the thesis statement to make it clear to the reader what you are arguing for without unnecessary exposition. It is all about striking the right balance between not having a flat and trivial thesis and not imparting too much extraneous information.
Although it's impossible to put a specific number on it, most experts advise staying in a range between 25-50 words for a thesis statement. Try to keep it to a single sentence, if you can, preferably to three or four lines in a paragraph. You should certainly not exceed a single paragraph. Make sure every word in your thesis statement is purposeful. Remove all vague or unnecessary words.
Where in a paper or essay does a thesis statement belong?
Irrespective of whether you are writing an essay or an analytical research paper, the thesis statement always belongs in the beginning, preferably in the first paragraph. It helps the reader understand the purpose of the paper and the intentions of the author.
Some final advice!
Take time to really think about how you compose your thesis statement. Do it right and it can be an invaluable map that guides the reader.
Treat the writing process as an act of discovery. Don't worry if your thesis statement changes as you are writing, just remember to revise the thesis statement to reflect where you have ended up in your journey.
Submit your response Cancel reply
Your email address will not be published. Required fields are marked *
Email address
Save my name, email, and website in this browser for the next time I comment.
Privacy Overview
Paragraph length in dissertations, essays
Ideal length of paragraph in academic writing.
Imagine yourself reading a document of about 5,000 words without any line breaks or paragraphs, but just a continuous flow of long sentences. You would probably soon lose interest in the document and also find it difficult to understand the argument that the writer is trying to develop.
This situation could be likened to an attempt to untangle a knot. It is for this reason that a document is divided into paragraphs, with a line break between them or with the first line indented or both.
It is a fact that readers will respond better to shorter paragraphs and will understand the document more quickly. Please note that if paragraphs are indented, it is not usual to indent the first line following a heading or subheading.
It is often asked how long a paragraph should be. Although not all academic writing experts agree on this, there is a general guideline that a paragraph should be between two or three sentences as a minimum and five or six sentences as a maximum.
At no point should any paragraph consist of only one sentence. Another guideline suggests that a paragraph should be between 100 and 200 words long. Some suggest that all paragraphs in a document should be of the same length, while others would say this does not matter.
Some people would argue that a short document needs short paragraphs and a long document needs long paragraphs. However, it must be remembered that all of these are guidelines, and in fact, there are no strict rules as to how long a paragraph should exactly be.
It is advisable, however, that each paragraph in an academic text, like an MA or PhD thesis, should focus on one particular topic or idea (or sub-idea), irrespective of its length. The opening sentence of a paragraph, also called the introduction or the topic sentence, should briefly, but accurately, set the tone of the topic. This naturally leads into the next few sentences which develop this topic in greater detail. It will involve developing the argument by citing data and research in support of the argument being presented.
It is important that the topic has been adequately researched and that examples are given. All of this enables the writer to convince the reader that his/her idea is a valid argument. After the topic has been fully supported and explained, a final sentence is written as a conclusion or end to the paragraph. This should be concise and give an accurate conclusion to the argument developed in the central part of the paragraph.
We can summarise the contents of a paragraph as: (1) introduce the topic; (2) develop and support the topic; and (3) write a final closing line. It is essential that the topic is maintained throughout the paragraph and that the MA or PhD student does not wander from one idea to another.
Digression in academic writing is often frowned upon. This also means that the conclusion should be naturally linked to the introduction. If the writer wishes to develop a new or a different topic, then this should be in a new paragraph.
When the document has been written, it is a good idea to read it through in order to see that each paragraph is focused on a topic - not multiple and different ideas. Although there are no set rules for how long a paragraph should be, sometimes, it can be obvious that a paragraph is too long or too short. If it is too long, it could mean that the writer has presented multiple topics; therefore, it would be helpful to divide the paragraph into two, with each one concentrating on one topic.
If a paragraph is too short, it could mean that the idea has been inadequately developed, in which case further research should be conducted enabling more text to be added to the paragraph. Furthermore, it is always wise to abide by the house rules (if there are any), as it is not unknown for some educational institutions or universities to set their own rules for paragraph length.
Worried you did not get the length of your paragraphs right in your essay or dissertation? Or indeed have any other academic language-related concerns about your academic text? Why not get our professional dissertation proofreading services experts to help? Our academic proofreading and editing services are completely affordable, quick, confidential and great value for money. Get in touch with us now via email .
UK Office: +44 2081 447946
US Office: +1 (253) 235 4136

Custom Writing
Essay writers for hire, essay writing help online, write my essay, other essay services, how to place an order:.
Select your academic level and the number of pages and pick a desired deadline
Then press "Order Now"
Add your instructions
Choose writer's category
Make a payment
Get your paper before the deadline
Assignment services
Online assignment writing service, assignment help, coursework paper writing, assignment writing services, buy assignment online, coursework writing service, research paper services, research proposal writing service, term papers writing services, research paper help, pay for research papers, academic research paper service, research papers writing services, buy a research paper, college papers for sale, annotated bibliography help, thesis services, thesis report writing services, thesis editing services, thesis writing services, phd services, phd writing services, phd proposal writing service, buy phd thesis, phd research and literature review, phd thesis editing, dissertation services, dissertation writing services, buy dissertation online, custom dissertation writing help service, dissertation proposal services, write my dissertation, dissertation editing services, dissertation literature review writing, dissertation consultation services, dissertation survey help, mba dissertation writing services, mba essay writing, mba dissertation editing, mba assignment help, mba thesis writing help, mba personal statement writing, law services, law dissertation writing services, law coursework writing services, bvc/bptc writing service – bvc/bptc opinion & drafting writing, law essay writing services, law assignment writing services, law report writing service, all subjects, university application help, college admission writing service, cover letter writing, college application help service, personal statement writing help service, resume writing help, bursary and scholarships application help, ucas application help, buy essay papers canada, buy essay papers uae, buy essay papers saudi arabia, buy essay papers new zealand, buy essay papers usa, buy essay papers uk, buy essay papers qatar, buy essay papers australia, buy essay papers ireland.
Sample Essays
Our Guarantee
Free Writing Tools
It's so easy to contact us
Just send us an email, give us a phone call or you can visit our professional and friendly UK team for an excellent level of service delivery. An easier way is just to drop us a message on our Live ChatBox on the bottom right of the page 
+44 20 8144 7946
+1 (253) 235 4136
24/7 Live Support
How to place an order
If you have any questions and want to find more about our services, kindly check our information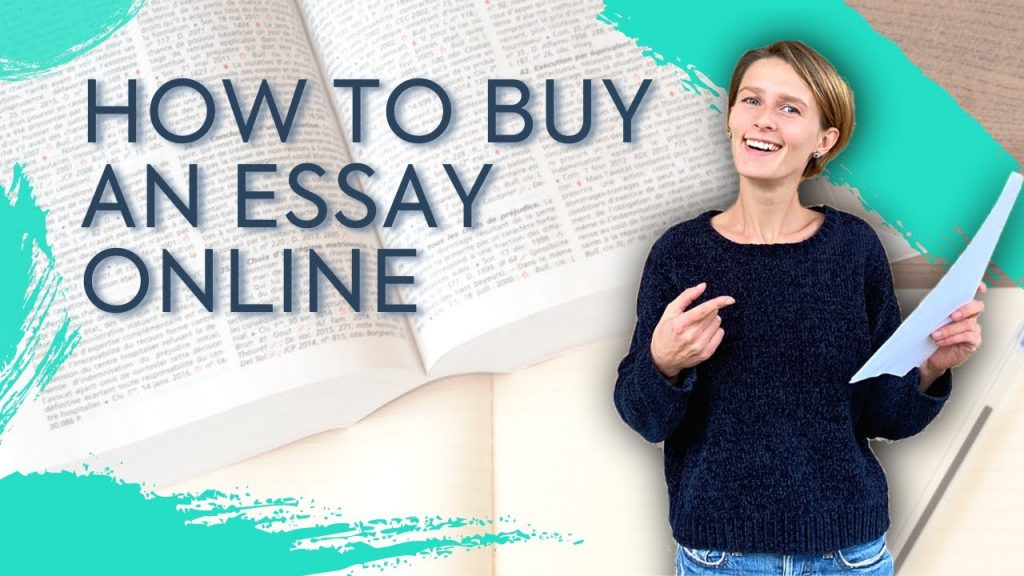 How Long is a Thesis or Dissertation?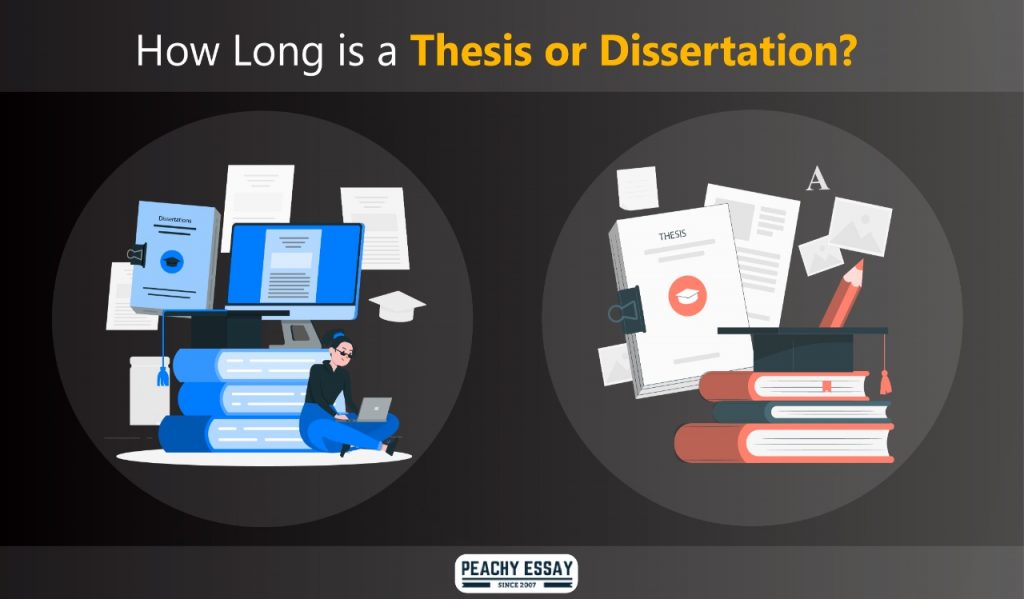 peachyessay
October 19, 2022
Blogs , Dissertation Writing Guideline , General
A thesis or dissertation is a long paper describing understanding and knowledge about an academic field of study. A thesis or dissertation paper is written with a lot of effort and hard work because it has to compete with other students' academic papers from the same field of study. But the good thing is that there are some things they must have in common regardless of the area they present on. First, the thesis or dissertation should be factual, insightful and objective. If you're worried yours is too long or too short, follow these guidelines to ensure you get it right.
What is a Dissertation?
An academic dissertation is an extended paper based on the author's research. Students in dissertations not only critically appraise prior studies but also develop novel hypotheses and methods of investigation.
Using a dissertation to either debunk an existing theory or advance an established line of inquiry is possible. It's a great study that is usually finished by the year's end.
For a dissertation to progress, a student must first submit and approve a dissertation proposal from their advisor. The student then writes the research's methodology, findings, evaluations, and conclusions.
Both graduate and undergraduate students can write dissertations . The typical word count for an undergraduate paper is between 5,000 and 8,000 words, and the typical word count for a graduate paper is between 10,000 and 15,000.
The typical word count for an undergraduate paper is between 5,000 and 8,000 words, and the typical word count for a graduate paper is between 10,000 and 15,000.
What is a Thesis?
Thesis papers are academic papers that provide a comprehensive overview of previous studies in a given field. There will be an academic argument, but the student is not expected to conduct any primary research. This argument is supported and evaluated by existing research.
Although a thesis is commonplace at the graduate and doctoral levels, it is not typically required at the undergraduate level.
This substantial research paper is typically submitted after a master's program. Graduation from certain master's programs requires the completion of a thesis.
How Long is a Thesis?
A thesis typically runs between 40 and 80 pages (not including the works cited or other appendices). The length, however, will vary depending on the topic and the analysis method, so you and your committee must figure out that.
How Long is a Dissertation?
Most dissertations theses run between 100 and 300 pages. Dissertations, like any other lengthy academic work, need to be broken down into manageable chunks, with longer dissertations potentially requiring chapters, main divisions, and subdivisions.
How Long is a College Thesis?
A college thesis is a research paper that you write for your final year of college. It's a project that you will have to carry out for about two years, and it is usually based on a topic that the professor has given to you. When writing your thesis, it's important to remember that it should be in-depth and detailed. You cannot just write about something briefly and expect people to understand what you are saying.
Thesis statement
A thesis statement is a sentence in an essay or research paper that states the main idea of your writing. It should not be a question or an informal statement; it should be a direct claim about what you will prove or explain in the paper. The thesis statement is what the rest of your paper is about. It is one of the first things readers see when they read your paper, so it needs to be meaningful and interesting to them.
Body paragraphs
Body paragraphs support your thesis statement with specific examples and evidence from your research. They should follow a logical order, with each paragraph building on information in previous paragraphs and leading up to your conclusion.
Conclusions are important because they help readers understand how all of your evidence fits together into one big picture or argument. Many things go into writing a thesis, but this article will focus on one aspect of it:
What is a thesis statement?
What are the different types of thesis statements?
How can I make sure my thesis statement is effective?
The length of your college thesis depends on the number of pages it covers. The standard length for a thesis is 15-20 pages, but you can write more than 20 pages if you want to include all the necessary material.
10,000 and 20,000 words (excluding notes, citations, and appendices) are required. Following the title page, there should be a word count page that specifies the exact length of the main body text. The student's advisor should check with the Director of Studies if the thesis is expected to be longer than 20,000 words.
Students must make arrangements with their mentors in early February if they need to request permission to go over 20,000 words. The nature of the topic or sustained excellence in treating the subject, or both, must justify a lengthier thesis than the maximum. Even if a thesis is given special permission to be longer than 20,000 words, readers may still give it a lower grade if they feel the extra words are unnecessary.
The Acknowledgments
In the final version of the thesis, thank-you notes are not required. Once your thesis has been presented, you can include an acknowledgments section . Most readers would rather not be told who helmed your thesis for fear of being swayed by that fact.
Then Illustrations
Photographs, advertisements, maps, and charts are all examples of illustrations, also known as figures. The thesis's illustrations can be integrated into the main text or placed in a separate appendix. Sometimes authors will include a brief mention of a relevant illustration within the text, directing readers to the appropriate page or appendix to view the visual they're referring to.
Tips to Write the Right Length of a Thesis
Here are some tips that will help you write the right length of thesis:
Make sure that your thesis statement is clear right away
When writing an essay of five to fifteen pages in length, the thesis statement should typically be placed at the end of the introductory paragraph. Since these typically appear at the end of introductions, readers will pay closer attention to what you say there. This is not a hard and fast rule, but it is a good one to follow when writing any academic essay .
Primarily examine the sources
Seek out instances of complexity, intrigue, ambiguity, controversy, and the like. Is there any internal coherence crisis in the work? Can an argument be made and then disproven? Where does the author's argument go from here? If you can provide a convincing explanation for one or more of these questions (or related questions), you will have taken a significant step toward formulating a thesis. (Without explaining why, all you have is an observation—that there are many different metaphors in such-and-such a poem—which is not a thesis.)
Plan for the opposition's responses
After developing a working thesis, the next step is to consider potential criticisms. Doing so will assist you in honing your thesis statement and prompt you to consider the counterarguments you'll need to include in your essay. (There is always a way to disprove an argument. Yours is not an argument if it does not (it could be a statement of fact or personal opinion, but it is not an argument).
Get your working thesis down on paper
Losing focus after coming up with a brilliant thesis is the single most frustrating thing that can happen to a student. The act of putting pen to paper will help you formulate your thesis in a way that is both clear and concise. Your first attempt at writing your thesis will likely not be your final draft, but it will get you started in the right direction.
Most students think formatting is one of the most important things to consider when w riting a thesis paper, but this is not true. It is essential to use proper formatting because it will make your paper look more professional and also help you make it easier for readers to understand. Some of the most common formats students use are APA format, MLA format and Chicago Style format.
Another tip is structure; ensure that your paper has a good structure before writing it. You should have an introduction paragraph which summarizes the chapter and gives an overview of what will be discussed in your paper; body paragraphs which discuss each point separately using evidence from sources; conclusion paragraph which summarizes everything discussed in your paper so far and gives recommendations based on the research done by you
5 Differences Between a Thesis and a Dissertation
Here are some differences between the two:
1. Counting Words
The required length of a thesis or dissertation is a good indicator of the level of study to which it is addressed. The typical length of a bachelor's thesis is around 12,000. The average cost of a master's thesis is around $40,000. The typical word count for a Ph.D. dissertation is between 80,000 and 120,000. PhDs in fine art that focus on practice rather than theory are typically shorter because they are timed to coincide with an artist's exhibition.
Keep in mind that academic publishers favour publishing new academic writing toward the Ph.D. as they seek potential authors. If getting published is on your list of postdoc goals, don't go overboard, or you'll waste years revising your work.
2. Assessment and Accessibility
Dissertations and theses are both common names for extensive essays written by undergraduates. These are evaluated privately and are not available to the general public. You can only access them by borrowing them from previous students or requesting them from your professor.
Master's theses are also evaluated in-house and are kept in the relevant departmental or university library. These are items that patrons typically need to visit a library to view physically. Requesting master's theses is made easier by the UK's Interlibrary loan agreement.
Once a doctoral dissertation has passed its external review, copies are kept in the collections of both the home institution's library and the British Library. The ETHOS catalogue, accessible online from the British Library, is the best place to look for theses.
The general rule is that the greater the accessibility, the greater the significance or importance of the thesis or dissertation. The same can be said for hiring contractors. Courses at the undergraduate and graduate levels use both internal and external marking and moderation. The quality of the external review of prominent Ph.D. theses is guaranteed.
Only undergraduate degrees are categorized and graded. Master's and Doctoral degrees are graded on a simple pass/fail scale.
3. Research that Breaks New Ground
An original idea can come from any student, regardless of academic level, and it is always exciting to read about when this happens.
The definition of originality is often stretched at the undergraduate level. Even if it doesn't meet the strict definition of original thinking, a thoughtful synthesis of existing ideas is often evaluated as such.
A master's thesis is a common place to find innovative ideas. Nonetheless, the integration of prior research remains a central focus. Students at the master's level are expected to be well-read and knowledgeable in their chosen fields of study. They must show that they have a thorough understanding of its supporting evidence. This is the primary criterion for their grade.
But a Ph.D. thesis's original contribution to the field is what ultimately matters. The chapter of the literature review in which the experts' knowledge is most likely found in the first one. A truly original idea drives the rest of the thesis, and this idea emerges from the review.
Some undergraduate theses may even be publishable. Comparatively, the publication goals of a Ph.D. thesis are much loftier. They are the first rung on the academic and professional ladder, and their completion signifies a new beginning.
4. Time Spent in School
A master's degree can be earned in the United Kingdom after one or two years of full-time study. The master's thesis is a major part of that program. However, this is not always the case, especially in "master's by research degrees," also known as "special MRes," in which the dissertation is given a more central role in the curriculum.
A Ph.D., on the other hand, requires a minimum of three additional years of study. A doctoral candidate's dissertation is, in effect, their sole academic contribution. In comparison, the study requirements for anything else are minimal.
Bottom Line
After reading this article, many students will be able to grasp the importance of starting right away and planning their research and writing. This article is sure to give valuable advice to both students and instructors. The article is rather straightforward and provides the best guidance on how long a thesis or dissertation ought to be.
Useful Links:

Essay Services
Assignment services, mba services, by subjects, give your grades a boost, top academic writers ready, to help with your research proposal, connect with us.
Just ask our team to write your assignment and then sit back and relax. We'll get it done.
Safe & Trusted
Your Peachy Essay purchase is secure and we're rated 4.5/5
All work is written to order. No plagiarism, guaranteed!
We're here to answer any questions you have about our services

Quick Links
Peachy Essay provides model essays for tutoring and learning purposes only. At the end of the day, it's the students responsibility to do their own research and work. And therefore, submit their own work. We are a strong believer in academic integrity and have a "zero tolerance policy" on plagiarism. Therefore, all our works will be submitted with a FREE Turnitin plagiarism report.
© 2007 — 2023 Peachy Essay. All Rights Reserved. 
Have your assignments done by seasoned writers. 24/7
Contact us:
+1 (213) 221-0069
[email protected]

How long is a Thesis Paper: for Bachelor's, Master's or PhD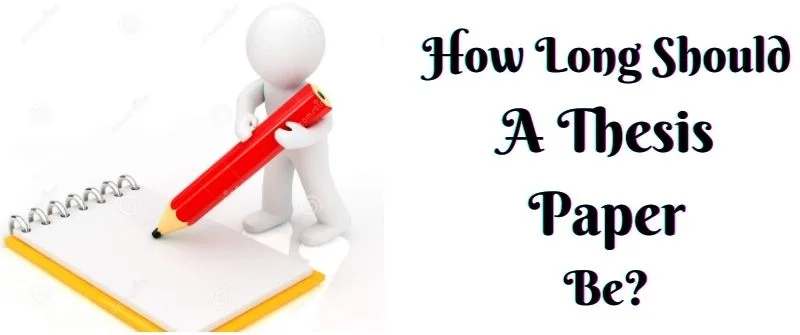 Best Thesis Paper length
A thesis statement is a sentence that declares your stand on a particular issue that you are handling in your research paper. Typically, such a statement can be both arguable and specific.
As a rule of thumb, we place the thesis statement at the end of the first paragraph. The remaining part of your paper will be carrying facts to back up your thesis statement.
How long is a Thesis Paper?
A thesis paper should be at least 20 pages long and can go up to 100 pages depending on the research task and the institutional guidelines. Typically, a Ph.D. thesis can be longer than a master's thesis. Also, there is no particular limit since it is about the quality. The author should make it as efficient and concise as possible.
The best approach is to avoid filler materials to help you attain a certain number of pages.
You can check with your supervisor for official requirements, including the higher and the lower bounds.
Some institutions give the word limit to indicate how far you can go.
Generally, you can choose to exceed by a few words as shown in the instructions without exaggerating your ability. Meeting the page limit would be better here.
Factors determining the Length of a Thesis Paper
Your thesis paper could either be long or standard according to several factors we want to discuss in this section. You should strive to be on the safe side when writing your thesis paper to ensure you stay within the word limit. The following variables will determine the overall length of your research paper.
1. Professional Instructions
As stated above, you should liaise with your advisor before you begin to write your thesis paper. You must be keen to adhere to the professional instructions that your institution gives you.
Some instructions can prompt you to write more pages than others. For example, if you are handling a Ph.D. thesis, it is obvious that you can write more papers than at any other level. Such papers tend to be longer than others.
For the other academic levels below the Ph.D., you can write a thesis with a few pages. Unless instructed well, you should write within the given limit. If you are struggling to attain the word count, you should add more examples and evidence to the paragraphs.
Let every paragraph focus on each argument without meandering. Every sentence should relate to the paragraph's point by being concise and clear. You can also exceed the suggested length if your instructor allows that.
2. The Topic you are writing about
The type of topic you select will determine the length of your thesis paper. You can choose to broaden the topic and provide more details.
We have a complex research topic which one should expand by breaking into smaller subtopics to assist the reader in understanding it well.
When you begin to broaden the topic, it becomes apparent that your thesis paper will be longer. You will be covering more details within your thesis paper hence causing your thesis paper to be a tad longer.
On the contrary, if there is an easy topic that you can handle in your thesis paper opt to go straight to the point without elaborating with many details for the audience to understand. Such an easy topic can make your document shorter.
3. Depth of the Research
You can choose to go deeper in your research and dig additional details to support your arguments. If you want to widen the topic, you will employ different research methods to help you focus on what you want to explore.
When researching a new topic, you are likely to discover more issues concerning the same topic.
As such, you would want to capture such issues and make your topic exciting.
The more you incorporate new items in your research topic, means that the paper will belong.
It can be inadequate if you fail to put the right things in your thesis paper to support your argument.
You should document your research well. When the panel challenges you with a question; you should give a detailed answer based on what you captured.
Again, when you perform shallow research, it is apparent that you will have tiny details to capture about the topic. The length of the study is bound to the number of details that you carry after research.
For this case, it will be a short thesis paper because you have a few facts to back your arguments.
4. The Technicality of the Research
A certain topic can dictate the type of research you have to do to discover certain details. The author can only convince the audience by widening the research to impress the audience. Here, you have to develop more evidence and back up what you want to put across.
As captured above, it is evident that when you find more facts to prove your points, you will have to write more, causing the thesis paper to be longer. The topic outline will be expansive hence prompting you to put more information to make it sensible.
On the other hand, the length of the thesis paper will be reduced if you did shallow research before you could capture the most important items to use in your arguments.
5. Your Writing Skills
Some authors who have impeccable writing skills have fun expressing their points creatively and articulately. They can develop convenient and vital phrases to create situations with the right emotions to enable the reader to follow them keenly.
While writing could be your hobby, you may put more details in sentences than the standard ones, prompting the length of the research paper to be extensive.
Since the author has a wide experience in writing, most of the phrases will flow naturally, thereby making the paper longer.
Another scenario could be the author could be inexperienced in writing. For that matter, this writer can be struggling to express his points well hence failing to go further into explaining more issues articulately. Automatically, the thesis paper, in this case, will be shorter than the former.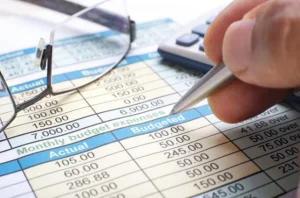 Some people prefer to hire a reputable essay writing firm to craft decent essays.
These firm have their pricing according to the number of pages that your essay could have.
Due to budgetary constraints, the client may instruct the writer to minimize the number of pages while summarizing some paragraphs to fit into a certain length.
For this case, the thesis paper will be shorter. Not all students will be working on limited funds.
One can be willing to pay for more so that the hired writer could capture more details after research and make the paper as long as possible. These students will later edit and retain the ones that could be relevant to the topic only.
7. Academic Level
Lastly, the academic level will also determine the length of the paper. You cannot expect a Ph.D. student to have fewer pages than the one below it.
It is the highest level; hence one expects you to go in-depth in your research and come up with convincing facts to showcase your skills about your topic mastery.
It is automatic that the higher the level, the more the details you will need to provide to more your points; hence your thesis paper will increase.
What a bachelor's student can handle is less than what a Ph.D. student will be handled based on the related topics. For our case, the information that a bachelor student will capture can make the thesis paper shorter than the one on a higher level.
Check the optimal length of a dissertation to understand the factors that determine the length of each of the different academic levels.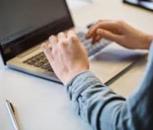 Josh Jasen or JJ as we fondly call him, is a senior academic editor at Grade Bees in charge of the writing department. When not managing complex essays and academic writing tasks, Josh is busy advising students on how to pass assignments. In his spare time, he loves playing football or walking with his dog around the park.
Related posts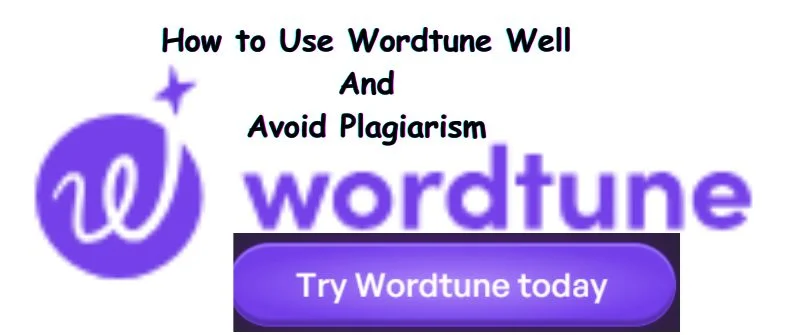 Is Wordtune Plagiarism
Is Wordtune Plagiarism? How to Use Wordtune Well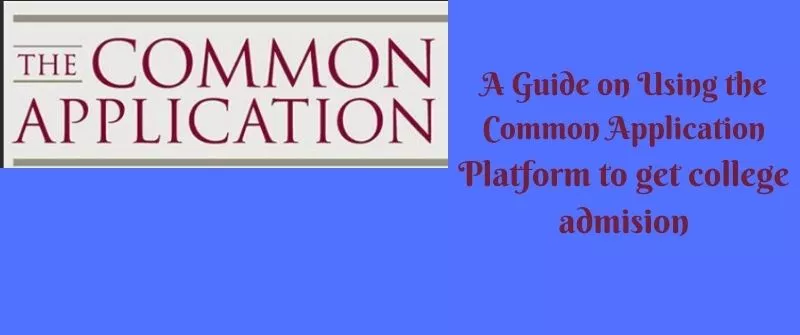 Passing Common App Essay: How to write well and Tips to Know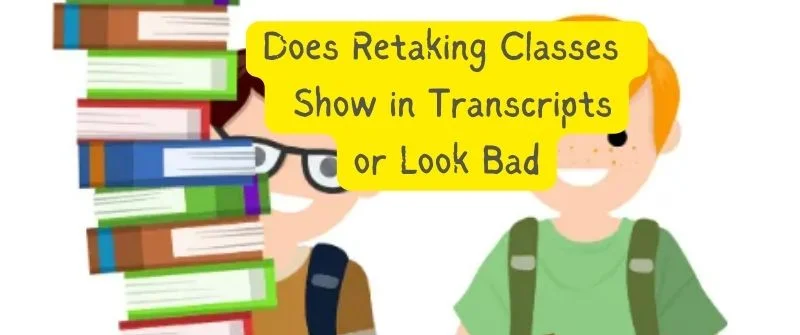 Retaking Classes Show in Transcripts
Does Retaking Classes Look Bad? Or Show in Transcripts
The Difference between an Essay and a Thesis
There's a reason you won't be asked to write multiple theses for one class or even in one academic year. While you definitely need to have some knowledge on a topic to write an essay, writing a thesis requires you to become an expert on your topic. In other words, a thesis is a lot of work.
What to Include?
An essay should include an introduction that includes a thesis statement, which is one sentence that summarizes the writer's purpose or point, just as a full thesis does. An essay will then traditionally include three or more body paragraphs with topic sentences that elaborate on the point and a conclusion paragraph that explains how the points made in the body of the essay prove the writer's thesis statement.
Most essays can and do include outside arguments from written pieces of work to help support the writer's conclusions. A short bibliography, or works cited page, should be included at the end of an essay that refers to or quotes other written works.
A thesis traditionally includes an abstract as well as an entire section of several paragraphs that introduce the writer's topic and the outside works a writer will be analyzing to reach their conclusions. The introductory section is followed by a body of writing that examines prior written works on the topic and proposes how to look at the topic from a new angle. A final section should both summarize the points made and explain how the thesis writer synthesized those prior works to form the new and original conclusion the thesis writer has reached on that topic.
An average essay is anywhere from one to five pages long. Five to seven paragraphs, including the introduction and conclusion paragraphs, are sufficient for an essay, although some are longer.
The average thesis for an undergraduate writer is 40 to 60 pages long and an average graduate or doctoral thesis is between 60 to 100 pages.
What's the Point?
The point of an essay can be to tell a story, describe an event or other topic, persuade a reader to agree with a certain viewpoint, or relate information in a strictly factual way.
The point of a thesis is to look at information in a new way and present a comprehensive look at how the topic has been analyzed before. A thesis uses the knowledge learned from an entire college program to create an expert opinion that can be fully explained and supported.
Home / Guides / Writing Guides / Parts of a Paper / How to Write a Strong Thesis Statement
How to Write a Strong Thesis Statement
A thesis can be found in many places—a debate speech, a lawyer's closing argument, even an advertisement. But the most common place for a thesis statement (and probably why you're reading this article) is in an essay.
Whether you're writing an argumentative paper, an informative essay, or a compare/contrast statement, you need a thesis. Without a thesis, your argument falls flat and your information is unfocused. Since a thesis is so important, it's probably a good idea to look at some tips on how to put together a strong one.
Guide Overview
What is a "thesis statement" anyway.
2 categories of thesis statements: informative and persuasive
2 styles of thesis statements
Formula for a strong argumentative thesis
The qualities of a solid thesis statement (video)
You may have heard of something called a "thesis." It's what seniors commonly refer to as their final paper before graduation. That's not what we're talking about here. That type of thesis is a long, well-written paper that takes years to piece together.
Instead, we're talking about a single sentence that ties together the main idea of any argument . In the context of student essays, it's a statement that summarizes your topic and declares your position on it. This sentence can tell a reader whether your essay is something they want to read.
2 Categories of Thesis Statements: Informative and Persuasive
Just as there are different types of essays, there are different types of thesis statements. The thesis should match the essay.
For example, with an informative essay, you should compose an informative thesis (rather than argumentative). You want to declare your intentions in this essay and guide the reader to the conclusion that you reach.
To make a peanut butter and jelly sandwich, you must procure the ingredients, find a knife, and spread the condiments.
This thesis showed the reader the topic (a type of sandwich) and the direction the essay will take (describing how the sandwich is made).
Most other types of essays, whether compare/contrast, argumentative, or narrative, have thesis statements that take a position and argue it. In other words, unless your purpose is simply to inform, your thesis is considered persuasive. A persuasive thesis usually contains an opinion and the reason why your opinion is true.
Peanut butter and jelly sandwiches are the best type of sandwich because they are versatile, easy to make, and taste good.
In this persuasive thesis statement, you see that I state my opinion (the best type of sandwich), which means I have chosen a stance. Next, I explain that my opinion is correct with several key reasons. This persuasive type of thesis can be used in any essay that contains the writer's opinion, including, as I mentioned above, compare/contrast essays, narrative essays, and so on.
2 Styles of Thesis Statements
Just as there are two different types of thesis statements (informative and persuasive), there are two basic styles you can use.
The first style uses a list of two or more points . This style of thesis is perfect for a brief essay that contains only two or three body paragraphs. This basic five-paragraph essay is typical of middle and high school assignments.
C.S. Lewis's Chronicles of Narnia series is one of the richest works of the 20th century because it offers an escape from reality, teaches readers to have faith even when they don't understand, and contains a host of vibrant characters.
In the above persuasive thesis, you can see my opinion about Narnia followed by three clear reasons. This thesis is perfect for setting up a tidy five-paragraph essay.
In college, five paragraph essays become few and far between as essay length gets longer. Can you imagine having only five paragraphs in a six-page paper? For a longer essay, you need a thesis statement that is more versatile. Instead of listing two or three distinct points, a thesis can list one overarching point that all body paragraphs tie into.
Good vs. evil is the main theme of Lewis's Narnia series, as is made clear through the struggles the main characters face in each book.
In this thesis, I have made a claim about the theme in Narnia followed by my reasoning. The broader scope of this thesis allows me to write about each of the series' seven novels. I am no longer limited in how many body paragraphs I can logically use.
Formula for a Strong Argumentative Thesis
One thing I find that is helpful for students is having a clear template. While students rarely end up with a thesis that follows this exact wording, the following template creates a good starting point:
___________ is true because of ___________, ___________, and ___________.
Conversely, the formula for a thesis with only one point might follow this template:
___________________ is true because of _____________________.
Students usually end up using different terminology than simply "because," but having a template is always helpful to get the creative juices flowing.
The Qualities of a Solid Thesis Statement
When composing a thesis, you must consider not only the format, but other qualities like length, position in the essay, and how strong the argument is.
Length: A thesis statement can be short or long, depending on how many points it mentions. Typically, however, it is only one concise sentence. It does contain at least two clauses, usually an independent clause (the opinion) and a dependent clause (the reasons). You probably should aim for a single sentence that is at least two lines, or about 30 to 40 words long.
Position: A thesis statement always belongs at the beginning of an essay. This is because it is a sentence that tells the reader what the writer is going to discuss. Teachers will have different preferences for the precise location of the thesis, but a good rule of thumb is in the introduction paragraph, within the last two or three sentences.
Strength: Finally, for a persuasive thesis to be strong, it needs to be arguable. This means that the statement is not obvious, and it is not something that everyone agrees is true.
Example of weak thesis:
Peanut butter and jelly sandwiches are easy to make because it just takes three ingredients.
Most people would agree that PB&J is one of the easiest sandwiches in the American lunch repertoire.
Example of a stronger thesis:
Peanut butter and jelly sandwiches are fun to eat because they always slide around.
This is more arguable because there are plenty of folks who might think a PB&J is messy or slimy rather than fun.
Composing a thesis statement does take a bit more thought than many other parts of an essay. However, because a thesis statement can contain an entire argument in just a few words, it is worth taking the extra time to compose this sentence. It can direct your research and your argument so that your essay is tight, focused, and makes readers think.
EasyBib Writing Resources
Writing a paper.
Academic Essay
Argumentative Essay
College Admissions Essay
Expository Essay
Persuasive Essay
Research Paper
Thesis Statement
Writing a Conclusion
Writing an Introduction
Writing an Outline
Writing a Summary
EasyBib Plus Features
Citation Generator
Essay Checker
Expert Check Proofreader
Grammar Checker
Paraphrasing Tools
Plagiarism Checker
How useful was this post?
Click on a star to rate it!
We are sorry that this post was not useful for you!
Let us improve this post!
Tell us how we can improve this post?
Grammar and Plagiarism Checkers
Grammar Basics
Plagiarism Basics
Writing Basics
Upload a paper to check for plagiarism against billions of sources and get advanced writing suggestions for clarity and style.
Get Started
Have a language expert improve your writing
Run a free plagiarism check in 10 minutes, generate accurate citations for free.
Knowledge Base
How to Write a Thesis Statement | 4 Steps & Examples
How to Write a Thesis Statement | 4 Steps & Examples
Published on January 11, 2019 by Shona McCombes . Revised on August 15, 2023 by Eoghan Ryan.
A thesis statement is a sentence that sums up the central point of your paper or essay . It usually comes near the end of your introduction .
Your thesis will look a bit different depending on the type of essay you're writing. But the thesis statement should always clearly state the main idea you want to get across. Everything else in your essay should relate back to this idea.
You can write your thesis statement by following four simple steps:
Start with a question
Write your initial answer
Develop your answer
Refine your thesis statement
Table of contents
What is a thesis statement, placement of the thesis statement, step 1: start with a question, step 2: write your initial answer, step 3: develop your answer, step 4: refine your thesis statement, types of thesis statements, other interesting articles, frequently asked questions about thesis statements.
A thesis statement summarizes the central points of your essay. It is a signpost telling the reader what the essay will argue and why.
The best thesis statements are:
Concise: A good thesis statement is short and sweet—don't use more words than necessary. State your point clearly and directly in one or two sentences.
Contentious: Your thesis shouldn't be a simple statement of fact that everyone already knows. A good thesis statement is a claim that requires further evidence or analysis to back it up.
Coherent: Everything mentioned in your thesis statement must be supported and explained in the rest of your paper.
A faster, more affordable way to improve your paper
Scribbr's new AI Proofreader checks your document and corrects spelling, grammar, and punctuation mistakes with near-human accuracy and the efficiency of AI!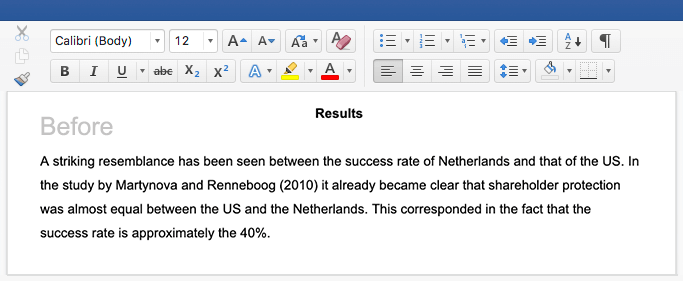 Proofread my paper
The thesis statement generally appears at the end of your essay introduction or research paper introduction .
The spread of the internet has had a world-changing effect, not least on the world of education. The use of the internet in academic contexts and among young people more generally is hotly debated. For many who did not grow up with this technology, its effects seem alarming and potentially harmful. This concern, while understandable, is misguided. The negatives of internet use are outweighed by its many benefits for education: the internet facilitates easier access to information, exposure to different perspectives, and a flexible learning environment for both students and teachers.
You should come up with an initial thesis, sometimes called a working thesis , early in the writing process . As soon as you've decided on your essay topic , you need to work out what you want to say about it—a clear thesis will give your essay direction and structure.
You might already have a question in your assignment, but if not, try to come up with your own. What would you like to find out or decide about your topic?
For example, you might ask:
After some initial research, you can formulate a tentative answer to this question. At this stage it can be simple, and it should guide the research process and writing process .
Here's why students love Scribbr's proofreading services
Discover proofreading & editing
Now you need to consider why this is your answer and how you will convince your reader to agree with you. As you read more about your topic and begin writing, your answer should get more detailed.
In your essay about the internet and education, the thesis states your position and sketches out the key arguments you'll use to support it.
The negatives of internet use are outweighed by its many benefits for education because it facilitates easier access to information.
In your essay about braille, the thesis statement summarizes the key historical development that you'll explain.
The invention of braille in the 19th century transformed the lives of blind people, allowing them to participate more actively in public life.
A strong thesis statement should tell the reader:
Why you hold this position
What they'll learn from your essay
The key points of your argument or narrative
The final thesis statement doesn't just state your position, but summarizes your overall argument or the entire topic you're going to explain. To strengthen a weak thesis statement, it can help to consider the broader context of your topic.
These examples are more specific and show that you'll explore your topic in depth.
Your thesis statement should match the goals of your essay, which vary depending on the type of essay you're writing:
In an argumentative essay , your thesis statement should take a strong position. Your aim in the essay is to convince your reader of this thesis based on evidence and logical reasoning.
In an expository essay , you'll aim to explain the facts of a topic or process. Your thesis statement doesn't have to include a strong opinion in this case, but it should clearly state the central point you want to make, and mention the key elements you'll explain.
If you want to know more about AI tools , college essays , or fallacies make sure to check out some of our other articles with explanations and examples or go directly to our tools!
Ad hominem fallacy
Post hoc fallacy
Appeal to authority fallacy
False cause fallacy
Sunk cost fallacy
College essays
Choosing Essay Topic
Write a College Essay
Write a Diversity Essay
College Essay Format & Structure
Comparing and Contrasting in an Essay
 (AI) Tools
Grammar Checker
Paraphrasing Tool
Text Summarizer
AI Detector
Plagiarism Checker
Citation Generator
A thesis statement is a sentence that sums up the central point of your paper or essay . Everything else you write should relate to this key idea.
The thesis statement is essential in any academic essay or research paper for two main reasons:
It gives your writing direction and focus.
It gives the reader a concise summary of your main point.
Without a clear thesis statement, an essay can end up rambling and unfocused, leaving your reader unsure of exactly what you want to say.
Follow these four steps to come up with a thesis statement :
Ask a question about your topic .
Write your initial answer.
Develop your answer by including reasons.
Refine your answer, adding more detail and nuance.
The thesis statement should be placed at the end of your essay introduction .
Cite this Scribbr article
If you want to cite this source, you can copy and paste the citation or click the "Cite this Scribbr article" button to automatically add the citation to our free Citation Generator.
McCombes, S. (2023, August 15). How to Write a Thesis Statement | 4 Steps & Examples. Scribbr. Retrieved December 5, 2023, from https://www.scribbr.com/academic-essay/thesis-statement/
Is this article helpful?
Shona McCombes
Other students also liked, how to write an essay introduction | 4 steps & examples, how to write topic sentences | 4 steps, examples & purpose, academic paragraph structure | step-by-step guide & examples, what is your plagiarism score.
What are the six different essay lengths?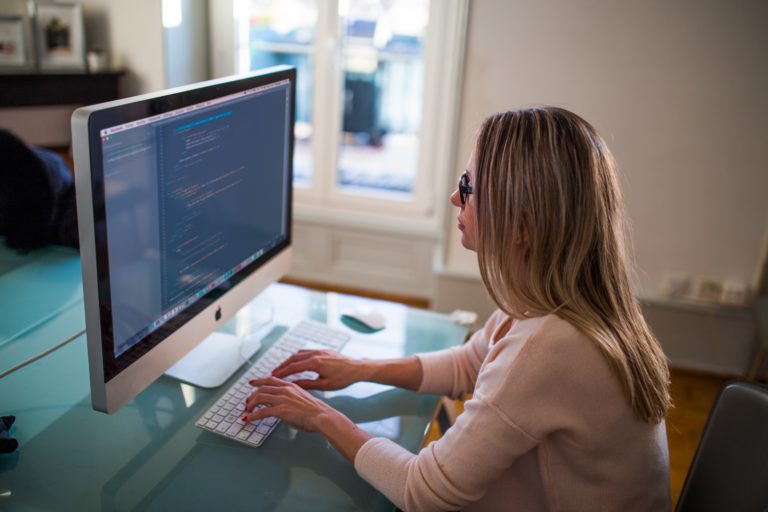 This is the second of three chapters about Essays . To complete this reader, read each chapter carefully and then unlock and complete our materials to check your understanding.   
– Discuss why essays might vary in length
– Outline the six major lengths of academic essay
– Provide defining features for each essay length
Chapter 1: What is an academic essay?
Chapter 2: What are the six different essay lengths?
Chapter 3: What are the seven different types of academic essay?
Before you begin reading...
video and audio texts
knowledge checks and quizzes
skills practices, tasks and assignments
The length of essay you're assigned will likely depend on where you are exactly in your academic course. Generally, assignments at the start of a bachelor's degree will be shorter than those required in a student's final years, just like master's  and doctoral-level essays will continue to increase in both length and difficulty.
1. The One-Paragraph Essay
Generally about 150 to 250 words in length, the one-paragraph essay may be assigned by academic tutors simply in order to practise the basic concepts of paragraph writing, or it may also be used for specific purposes such as to practise summarising an article that's been read in class or to write an extended definition of a concept. Additionally, one-paragraph essays may also be used as a diagnostic to quickly determine the level of a student's writing. Unlike other essay lengths, for the one-paragraph essay, you'll need to include at least some introductory, body and conclusive elements within the same paragraph.    
2. The Three-Paragraph Essay
Usually around 500 words in length, the three-paragraph essay is generally used to introduce students to the concept that all essays should maintain an introduction , body section and conclusion if the writer wishes to produce cohesive and a logical writing. The introduction and conclusion will be the first and last paragraphs and tend to be a little shorter in length, while the central body paragraph will contain the essay's content or argument. A simple table explaining the balance of content in a three-paragraph essay has been provided below: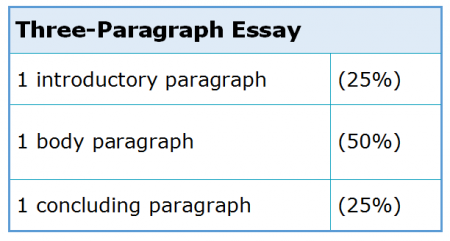 3. The Five-Paragraph Essay
Around 1,000 words in length, the five-paragraph essay is generally set by tutors who are content that their students understand the introduction-body-conclusion essay  structure and wish to allow more freedom to expand the ideas and arguments presented by the writer in the body section of the essay. This length of essay still only dedicates one paragraph to the introduction and conclusion , but allows three paragraphs to be dedicated to the exploration of the theme in the essay's body. At this length, certain essay types such as cause and effect essays or compare and contrast essays may now be utilised. The following is a simple diagram of the balance of paragraph lengths in a five-paragraph essay.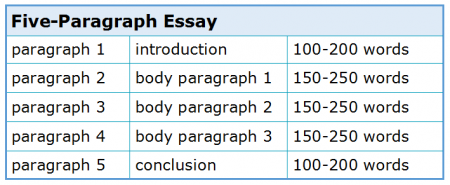 4. The Extended Essay
The extended essay is the most common type of essay that's assigned during a bachelor's or master's degree , and it may be of any length – although it's unusual for such essays to be above 5,000 words. The most common lengths for an extended essay are 1,500, 3,000 and 5,000 words, with a word count allowance of plus or minus 10%. Such essay types will most certainly require research and referencing skills , and may also begin to follow more complex structures such as are found in dissertations and theses rather than simply following the introduction-body-conclusion structure of shorter essays.
5. The Dissertation
Generally assigned as the final project for both bachelor's   and master's degree , the typical length of an academic dissertation is 10,000 or 15,000 words. Unlike shorter essay types , dissertations have more complex structures and are almost always based around primary research (original research that the writer has conducted themselves). The following table demonstrates some of the key parts of a dissertation as well as the rough word count  percentages for each section: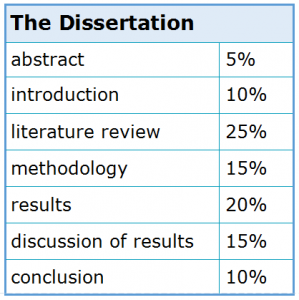 6. The Thesis
Finally, the thesis is the longest academic essay type and the one that's reserved for doctorate students studying PhDs. Generally between 40,000 and 60,000 words in length, the doctorate thesis may contain all the elements of a dissertation but in much more detail and with more careful investigation. Such essays  are almost certainly original and are based on primary research , with a larger focus on the accuracy of the literature review , data collection and data analysis . Many students will never encounter this essay type. 
Once you can recognise which essay length you've been assigned, the next question covered in Chapter 3 is about determining the type of essay you have to write. This is because each essay type will require particular styles, structures, foci and language.
To reference this reader:
Academic Marker (2022) Essays . Available at: https://academicmarker.com/academic-guidance/assignments/essays/ (Accessed: Date Month Year).
Harvard Writing Center
Leeds University Library
Purdue Online Writing Lab
Downloadables
Once you've completed all three chapters about essays , you might also wish to download our beginner, intermediate and advanced worksheets to test your progress or print for your students. These professional PDF worksheets can be easily accessed for only a few Academic Marks .
Our essays academic reader (including all four chapters about this topic) can be accessed here at the click of a button.
Gain unlimited access to our essays  beginner worksheet, with activities and answer keys designed to check a basic understanding of this reader's chapters.
To check a confident understanding of this reader's chapters, click on the button below to download our  essays   intermediate worksheet with activities and answer keys.
Our essays  advanced worksheet with activities and answer keys has been created to check a sophisticated understanding of this reader's chapters. 
To save yourself 5 Marks , click on the button below to gain unlimited access to all of our essays chapters and worksheets. The All-in-1 Pack includes every chapter in this reader, as well as our beginner, intermediate and advanced worksheets in one handy PDF.
Click on the button below to gain unlimited access to our essays  teacher's PowerPoint, which should include everything you'd need to successfully introduce this topic.
Collect Academic Marks
15 Marks for joining
3 Marks for daily e-learning
10-20 for feedback and testimonials
10-50 for referring others