How to Cite
Language & Lit
Rhyme & Rhythm
The Rewrite
Search Glass
What Is the Difference Between an Essay & a Personal Statement?
An essay is a structured piece of writing that deals with a particular subject. A personal statement, on the other hand, is a form of essay that relays autobiographical information about its author. Whether applying for scholarships or completing an assignment for a class, students are regularly called on to write personal statements and essays. While the two may share the similar structure of introduction, body paragraphs and conclusion, they also differ in numerous ways.
The subject matter is the major point of difference between a personal statement and an essay. While essays can focus on a particular author, article, book or theory, the author is typically the subject of a personal statement. Specifically, the subject matter can include the description of a particular life event, personal motivations or characteristics. Writing personal statements gives students the opportunity to highlight their strengths and talents, and typically serve as a means of adding a personal touch when applying for scholarships, college admissions or postgraduate study programs.
The approach employed by students when writing a personal statement also differs from the approach necessary for an essay. Personal statements are typically composed in the first person and, when recounting particular events, can be written in the form of a story. Essays, on the other hand, may employ more technical terms and cite specific quotes or statistics. The biggest difference between the two writing styles can appear in the introduction paragraph. While a personal statement may start with a "hook," or angle, to grab the reader's attention, the first paragraph of an essay could include a summary of the arguments and information that will be presented in the rest of the text.
Structure and Contents
Creating the content for an essay or personal statement can be the most challenging aspect of the writing process for a student. Fortunately, the structure of an essay allows the author to concentrate on including key elements, such as a main argument, examples, counter-argument, rebuttal and a conclusion. After the writer has decided on a specific thesis, he can rely on supporting texts to strengthen his argument. When writing a personal statement, the author is less likely to depend on outside sources of information. On the other hand, some may prefer personal statements, because they allow for more freedom in both the structure and contents of a text. Still, controversial topics must not be included in a personal statement.
The essay and the personal statement also have different purposes. While the goal of a personal statement is to interest and move the reader, the goal of the essay is to show knowledge or expertise on a particular subject or deliver a convincing argument. Essays are typically graded by a teacher or professor, while personal statements may not be evaluated individually, but considered along with other application materials, such as grades and letters of recommendation. Generally speaking, the purpose of a personal statement is to show how the author differs from other candidates, and what unique perspective or background he can contribute. Essays have four main purposes: Narration, exposition, description and argumentation.
Purdue OWL: Writing the Personal Statement
Purdue OWL: Essay Writing
Nina Dubois has been a published writer since 2004. She has written features for the global anti-poverty agency ActionAid International, Stanford University's "The Real News" and a host of other publications. She received a Bachelor of Arts from Stanford University where she majored in anthropology and political science.
The Difference between an Essay and a Personal Statement
If you're the type of person who never misses a chance to brag, a personal statement is right up your alley. While a personal narrative essay may tell a writer's story, too much bragging in a personal essay will most likely be frowned upon.
The purpose of any essay, no matter what type, is to inform. Essay writers study a topic, compile research that backs the point they've decided to make and then present that point to readers. An introduction paragraph lays out the essay writer's focus, an average of three or more body paragraphs explain the writer's point in more detail, and a conclusion paragraph sums up the essay.
The purpose of a personal statement is to let a potential employer know how great you are and everything you've accomplished prior to applying for an employment position. Academic achievements, awards, community or national service performed, and prior recognized work in a particular field are all parts of a good personal statement.
The audience for an essay will be readers looking for information on a certain topic. For instance, someone studying the effects of a hurricane on a community may want to read a narrative essay from someone who survived that hurricane and experienced its aftermath. Someone writing a critical analysis of a piece of literature may search out essays others have written on that piece in order to form opinions about it.
The audience for your personal statement will be potential employers. While those employers are seeking information on a topic, there is only one possible topic: how great you are and what you've accomplished that is relevant information in deciding that you're the best candidate for the job that they could hire.
Writing an essay can be an opportunity to stretch your creative muscles as long as your purpose isn't to write an expository essay, which solely lays out facts without any opinions included. While essays have specific structures, they also allow for critical thought and rely on the writer's ability to elaborate on points to get their point across.
There is little room for creativity in a personal statement. A section of personal reflection can be included to explain what you've learned or what your beliefs are, but for the most part, a personal statement should be limited to your achievements and why they make you a good choice among applicants seeking employment.

Difference Between Essay and Personal Statement
These pieces of writing are very similar. An essay is always related to a specific topic where a writer presents information and opinion on the subject matter. A personal statement is a kind of an essay in a nutshell, but it is mostly related to autobiographical information.
You can do each type of paper on your own or ask somebody professional to " write my paper for me " in case of difficulties with making those. But, in any case, it is better to know better the differences and peculiarities of both writing tasks. Let's review the most important Follow the general logic of comparison and keep important things in mind at this point.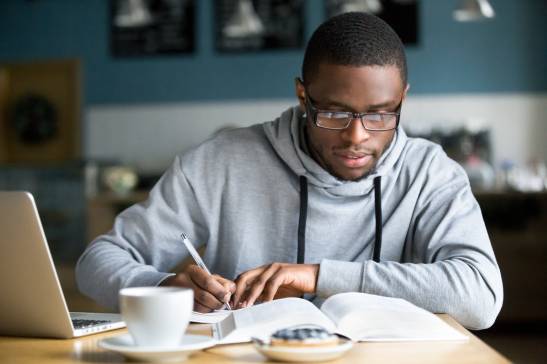 1.1 Approach to Writing
1.2 Purpose
1.3 Content and Structure
2 Writing Tips to See Distinctions Better
3 Final Words
Subject Goes First
The principal point for writing both assignments is to make a distinction between their subjects. When we speak about an essay, it is focused on a particular matter, author, theory, or book – ideas for essays are enormous. The author of an essay presents one's opinion about a topic. This statement is personal by nature and may be related to individual characteristics or motivation.
When we speak about a personal statement, an author can illustrate one's talents and strong traits of character. This is made in a form of presenting a personality when applying for study and scholarship programs.
Please enable JavaScript
Approach to Writing
All personal statements are made in the first person and related to giving more personal details about an author. This is kind of an overview of the author's personal history tightened to a specific application purpose. It is related to a certain list of events from personal history. And the general approach to writing enables making this paper in the form of a story.
When we speak about essays, they are more reflective by nature. They are focused on the analysis of a subject matter and an opinion stated about it. If an essay is related to some technical points, it may also include specific technical details, quotes, and statistics.
If we speak about a personal statement, its main purpose is to make an author interesting for future reviewers. An author should persuade, and motivate readers for a specific action – pass to an interview, be preselected, gain financing, etc. It is also important to keep in mind that personal statements are usually not assessed individually but are considered along with other application documents. A personal statement is also related to showing the difference between an author and other applicants thanks to one's background, expertise, and other valuable features that can benefit a target program.
When students write essays, they need to express their knowledge and even expertise on the subject matter. Also, they have to support such a statement with arguments and examples. A written essay should realize one main goal of writing – convincing a reader of a specific opinion this paper is related to. This can be made thanks to narration on the subject, exposition, brief description, and strong (persuasive) argumentation.
Content and Structure
Understanding basic things about each piece of writing is only preparatory work. The most complicated thing is to create content. In both cases, it is necessary to brainstorm ideas and outline the structure.
When we speak about a personal statement, the content, and structure are determined by external sources mostly. A writer needs to emphasize lots of points, like characteristics of a target program, background, demands, etc. The content should be determined by one general line in favor of an applicant. Controversies are not desired here at all, unlike in the case of an essay.
For an essay, the content is determined by the author's personal experience and thoughts. He/she should present persuasive arguments, counter-arguments, examples, etc. It is possible to discuss the matter here. It is equally important to think about how to finish an essay well. This conclusion should be the same strong as the opening part of an essay to make your reader convinced in a stated point of view.
Writing Tips to See Distinctions Better
Having distinct features at hand is good but not always enough. There are some workable techniques that can help you see and catch the differences between these separate tasks. So, don't become desperate from the thought "I cannot write my essay". Get these helpful tips:
Know the guide. It is sometimes difficult to make a paper done by reading guidelines only. It may not be Take a separate piece of paper and shortlist the most important points of such guidelines. When you look at them more frequently, it can help you with forming a comprehensive understanding of a matter of writing and brainstorming better about it a bit later.
Find at least one site that writes essays and personal statements and also has a good blog. It can give good suggestions based on the expertise this company has gained. All information placed there is of a marketing nature, but it is based on the expertise of its authors. That may be very valuable and enable you to get out of a deadlock state to get extra inspiration for your own writing.
Get feedback, especially if you get a professional one. When you have made the final version of your paper, it is better to request feedback on that. You may ask somebody who is good at analyzing and writing. Another good option, even better than the first one, is referring to essay writing service. Platforms of this kind usually provide not only paper-making services but also edit and revise the ready one. Ask for help if you have any doubts.
Final Words
If you have got assignments for making essays and personal statements, you need to be clear about the purposes of writing in both cases and specifics of the content and structure of papers you should prepare. Define the subject of writing in both cases and follow the generally-accepted approaches to each writing matter. Use helpful tips to make comprehensive overviews matter and don't neglect professional help if you feel you need that.

Statement of Purpose Vs. Personal Statement – A Guide for Early Career Researchers
You were busy gathering information on how to apply for PhD programs abroad and you came across terms like Statement of Purpose (SOP), personal statement, letter of recommendation, etc. You are aware of these documents but how is one different from another, is still confusing. Your peers did mention how important these documents are while seeking admissions!
Among the researchers there always was confusion in understanding the difference between these academic documents . Moreover, many have a notion that statement of purpose and personal statement are the same. In this article, we will discuss statement of purpose vs. personal statement , why they are important, and which one to write when?
What is a Statement of Purpose (SOP)?
The statement of purpose is a letter that explains your rationale for applying to a graduate program and why an early career researcher is good for the program. The admission panel is interested to know why the candidate is interested in the program. This statement acts as a bridge to a possible candidate's past and future in academics.
The early career researcher should have a substantial amount of experience in the field of research they are applying for. However, the program one applies to defines whether the early career research must mention their past experiences in the field of study. For example, it does not solve the purpose to mention the research experience in detail if they are applying for an MBA program.
Writing a statement of purpose requires understanding the academic journey. It is good to observe all the past events and life-changing turns in the career. This will help the candidate create strong reasoning for wanting to apply to the necessary program. Furthermore, once the candidate understands the academic past and possible future and does thorough background research, he/she must focus on how to create an original story.
A Well-Written Statement of Purpose
A well-written Statement of Purpose (SOP) could convince the admission panel to accept your application. The statement of purpose should have believable responses to questions such as –
Why did you choose this school/university?
Which field of research you are passionate about?
Why you can't pursue it in your country?
Which Professor(s) is pursuing this field? And how does their work align with your interest?
What do you want to gain from this academic experience?
How has your background prepared you to develop this interest?
What are your career goals?
Why did you not score well on certain tests and what did you learn from that failure?
And finally, what is special about you, and how does it set you apart from the rest?
What is a Personal Statement?
The personal statement is a personal note wherein the applicant writes about the personal as well as the academic background. The essay lets you share personal and professional experiences along with your academic experiences. However, there is less emphasis on research or future intent as compared to statement of purpose, in a personal statement.
In a personal statement, you are promoting yourself based on your skills as to why you are the right applicant for the particular course. Furthermore, it is essential to mention your readiness for the course and enthusiasm for the field you are applying for.
A candidate should add the following details while writing a personal statement –
Candidates' goals and values
A personal story based on acquired skillset
Discussion over what motivates the candidate
Importance of the chosen course in today's world.
Difference Between Statement of Purpose and Personal Statement
A statement of purpose explains why you want to study a given subject topic (it could be for a program) and a personal statement explains why you are a right candidate for a program. Furthermore, the statement of purpose discusses the area of interest while a personal statement discusses your motivation for applying.
An SOP focuses on highlighting the early career researcher's credentials and qualifications. A personal statement focuses on the candidate's acquired skills. Finally, a statement of purpose discusses how the candidate plans to achieve academic or professional goals. While a personal statement focuses on candidate's relevant experiences, challenges, or accomplishments.
Statement of Purpose Vs. Personal Statement – Which One to Choose?
Choosing the right essay depends on the requirements of the universities because some institutions ask for a statement of purpose while others instruct for writing a personal statement . Some global graduation institutes would ask for separate statements and during admission they combine the qualities of both essays and may ask applicants to write a comprehensive essay. To find out which essay to write, it is good to check the university website, the requirement page will give details on the program.
Tips for Statement of Purpose Vs. Personal Statement
For statement of purpose –.
Help the admission committee to analyze your aptitude and motive for taking admission to their university. Thus, write what the admission committee wants to know.
Admission officers read hundreds of SOPs in each academic session. Then can find flaws quite efficiently. However, a genuine statement of purpose that talks about realistic achievements and thoughts of the future will intrigue their interest.
All applicants are equally worthy. For your application to stand out, you must write a statement that stands out from the others. Start with an interesting introduction to capture the admission officer's attention. Starting with an incident or a real-life experience would be the best way to write an introduction for your statement of purpose.
Introduce your career goals. Be specific about how the program will help you attain your career objective. Mention your objectives related to the program you are applying to.
Don't be boastful but mention your academic and professional achievements. Try to be precise about the achievements and your decision in choosing the particular program.
For Personal Statement –
Create an outline before you start writing the personal statement . Write down your thoughts in an organized manner and ensure that your essay is coherent and flows smoothly.
You need to find personal reasons that motivate you to apply for the particular program. Spend some time to check what motivated you and apply for the course specifically.
Talk to your friends and family members to find out about your unique qualities. You could also ask for an honest opinion from your siblings, they will be a better judge of your qualities.
Discuss your weaknesses or challenges that you overcame in recent years. Also, mention your struggles during school or college. In the end, conclude on a positive note, this will tell the admission committee that you can tackle any challenges and succeed in any field.
When it comes to statement of purpose vs. personal statement , they are written to influence the admission committee by presenting the most important information about your life in words. A statement of purpose is more formal, highlighting your academic or professional background. Meanwhile, a personal statement is a bit informal and focuses on your qualities as a person.
Did you know the difference between statement of purpose vs. personal statement ? Did you write a statement of purpose or a personal statement? What ways did you follow to write these essays? Do write to us or leave a comment below!
great article to read
Your website provided alot of insight into the two keywords which are not found in many websites,however it will do good to include examples to further highlight the differences in the two words.Thanks
Great read. Thanks. It'd be perfect to add some samples to further highlight the application of the differences.
Very well received with thanks.
I loved the information and I am willing to learn more
What is the difference between a Statement of Purpose (SOP) and a Personal Statement when applying for PhD programs abroad?
This is really a good guide. Thank you
Rate this article Cancel Reply
Your email address will not be published.
Enago Academy's Most Popular
Research Recommendations – Guiding policy-makers for evidence-based decision making
Research recommendations play a crucial role in guiding scholars and researchers toward fruitful avenues of…
Concept Papers in Research: Deciphering the blueprint of brilliance
Concept papers hold significant importance as a precursor to a full-fledged research proposal in academia…
8 Effective Strategies to Write Argumentative Essays
In a bustling university town, there lived a student named Alex. Popular for creativity and…
Diversity and Inclusion
Language & Grammar
Language as a Bridge, Not a Barrier: ESL researchers' path to successful research and publishing
The landscape of academic research has witnessed a remarkable shift in recent years with the…
Punctuate With Precision: Learn how to correctly use the em dash and en dash
In writing, every mark has a purpose and every pause holds potential. Punctuation is a…
Being a Research Blogger: The art of making an impact on the academic audience with…
PhD Teaching – Do's and Don'ts for Researchers
6 Tips to Get Back to Lab Work After a Long Career Break
13 Behavioral Questions & Tips to Answer Them Like a Pro!
Sign-up to read more
Subscribe for free to get unrestricted access to all our resources on research writing and academic publishing including:
2000+ blog articles
50+ Webinars
10+ Expert podcasts
50+ Infographics
10+ Checklists
Research Guides
We hate spam too. We promise to protect your privacy and never spam you.
I am looking for Editing/ Proofreading services for my manuscript Tentative date of next journal submission:
According to you, how can one ensure ethical compliance and research and academia?
Personal Statement vs Personal Essay
Today I have a post from American student Elsie about the difference between personal statements and personal essays:
One thing I'd like other international students to realize (especially if you're from the U.S.,) is that writing a personal statement for UCAS is incredibly different than writing a personal essay for the Common App or any other college application form.
The UCAS statement is purely academic, and should reference your interest in your course and the qualifications you have for that course, whereas a Common App essay usually focuses on some type of personal anecdote that will tell the college admissions office more about who you are as a person/your life experience, information completely separate from your academic achievements.
When I visited Oxford for the Open Days, the Egyptology faculty emphasized the importance of proving a genuine academic interest in the course in my personal statement, and that a good way to do so would be to mention some books I'd read or places I'd visited related to Egyptology/my interest in ancient history. In my personal statement, I made sure to emphasize my lifelong passion for the subject, and referenced a few specific Egyptology books I'd found interesting as well as a few museums I'd visited whose Egyptian collections I had enjoyed.
* If you're interested in studying any kind of history or humanities subject at Oxford, it really helps to be well read on the subject and to try and visit a relevant museum/exhibit if you can.
* When it comes to being well read, go for quality over quantity. It's better to have read three books on your subject really closely and be able to talk about them in-depth than to have read twenty books and not remember a thing about them!
*Remember, everything you mention in your personal statement you can and WILL be asked about in your interview.
#Oxford #OxfordUniversity #Oxbridge #PersonalStatement #InternationalStudents
The Application Process
Personal Statements
Recent Posts
The Oxford MSc Application Process
Preparing for Interviews
Oxford Interviews - Philosophy and French

Choose Your Test
Sat / act prep online guides and tips, what is a personal statement everything you need to know about the college essay.
College Admissions , College Essays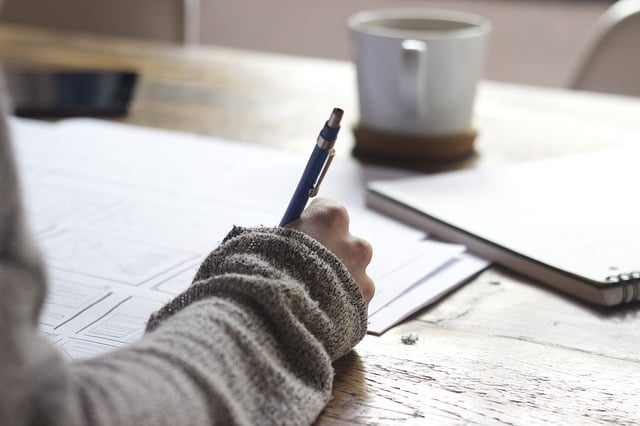 In addition to standardized test scores and transcripts, a personal statement or essay is a required part of many college applications. The personal statement can be one of the most stressful parts of the application process because it's the most open ended.
In this guide, I'll answer the question, "What is a personal statement?" I'll talk through common college essay topics and what makes for an effective personal statement.
College Essay Glossary
Even the terminology can be confusing if you aren't familiar with it, so let's start by defining some terms:
Personal statement —an essay you write to show a college admissions committee who you are and why you deserve to be admitted to their school. It's worth noting that, unlike "college essay," this term is used for application essays for graduate school as well.
College essay —basically the same as a personal statement (I'll be using the terms interchangeably).
Essay prompt —a question or statement that your college essay is meant to respond to.
Supplemental essay —an extra school or program-specific essay beyond the basic personal statement.
Many colleges ask for only one essay. However, some schools do ask you to respond to multiple prompts or to provide supplemental essays in addition to a primary personal statement.
Either way, don't let it stress you out! This guide will cover everything you need to know about the different types of college essays and get you started thinking about how to write a great one:
Why colleges ask for an essay
What kinds of essay questions you'll see
What sets great essays apart
Tips for writing your own essay
Why Do Colleges Ask For an Essay?
There are a couple of reasons that colleges ask applicants to submit an essay, but the basic idea is that it gives them more information about you, especially who you are beyond grades and test scores.
#1: Insight Into Your Personality
The most important role of the essay is to give admissions committees a sense of your personality and what kind of addition you'd be to their school's community . Are you inquisitive? Ambitious? Caring? These kinds of qualities will have a profound impact on your college experience, but they're hard to determine based on a high school transcript.
Basically, the essay contextualizes your application and shows what kind of person you are outside of your grades and test scores . Imagine two students, Jane and Tim: they both have 3.5 GPAs and 1200s on the SAT. Jane lives in Colorado and is the captain of her track team; Tim lives in Vermont and regularly contributes to the school paper. They both want to be doctors, and they both volunteer at the local hospital.
As similar as Jane and Tim seem on paper, in reality, they're actually quite different, and their unique perspectives come through in their essays. Jane writes about how looking into her family history for a school project made her realize how the discovery of modern medical treatments like antibiotics and vaccines had changed the world and drove her to pursue a career as a medical researcher. Tim, meanwhile, recounts a story about how a kind doctor helped him overcome his fear of needles, an interaction that reminded him of the value of empathy and inspired him to become a family practitioner. These two students may seem outwardly similar but their motivations and personalities are very different.
Without an essay, your application is essentially a series of numbers: a GPA, SAT scores, the number of hours spent preparing for quiz bowl competitions. The personal statement is your chance to stand out as an individual.
#2: Evidence of Writing Skills
A secondary purpose of the essay is to serve as a writing sample and help colleges see that you have the skills needed to succeed in college classes. The personal statement is your best chance to show off your writing , so take the time to craft a piece you're really proud of.
That said, don't panic if you aren't a strong writer. Admissions officers aren't expecting you to write like Joan Didion; they just want to see that you can express your ideas clearly.
No matter what, your essay should absolutely not include any errors or typos .
#3: Explanation of Extenuating Circumstances
For some students, the essay is also a chance to explain factors affecting their high school record. Did your grades drop sophomore year because you were dealing with a family emergency? Did you miss out on extracurriculars junior year because of an extended medical absence? Colleges want to know if you struggled with a serious issue that affected your high school record , so make sure to indicate any relevant circumstances on your application.
Keep in mind that in some cases there will be a separate section for you to address these types of issues, as well as any black marks on your record like expulsions or criminal charges.
#4: Your Reasons for Applying to the School
Many colleges ask you to write an essay or paragraph about why you're applying to their school specifically . In asking these questions, admissions officers are trying to determine if you're genuinely excited about the school and whether you're likely to attend if accepted .
I'll talk more about this type of essay below.

Want to write the perfect college application essay? Get professional help from PrepScholar.
Your dedicated PrepScholar Admissions counselor will craft your perfect college essay, from the ground up. We'll learn your background and interests, brainstorm essay topics, and walk you through the essay drafting process, step-by-step. At the end, you'll have a unique essay that you'll proudly submit to your top choice colleges.
Don't leave your college application to chance. Find out more about PrepScholar Admissions now :
What Kind of Questions Do Colleges Ask?
Thankfully, applications don't simply say, "Please include an essay about yourself"; they include a question or prompt that you're asked to respond to . These prompts are generally pretty open-ended and can be approached in a lot of different ways .
Nonetheless, most questions fall into a few main categories. Let's go through each common type of prompt, with examples from the Common Application, the University of California application, and a few individual schools.
Prompt Type 1: Your Personal History
This sort of question asks you to write about a formative experience, important event, or key relationship from your life . Admissions officers want to understand what is important to you and how your background has shaped you as a person.
These questions are both common and tricky. The most common pit students fall into is trying to tell their entire life stories. It's better to focus in on a very specific point in time and explain why it was meaningful to you.
Common App 1
Some students have a background, identity, interest, or talent that is so meaningful they believe their application would be incomplete without it. If this sounds like you, then please share your story.
Common App 5
Discuss an accomplishment, event, or realization that sparked a period of personal growth and a new understanding of yourself or others.
University of California 2
Every person has a creative side, and it can be expressed in many ways: problem solving, original and innovative thinking, and artistically, to name a few. Describe how you express your creative side.
University of California 6
Think about an academic subject that inspires you. Describe how you have furthered this interest inside and/or outside of the classroom.
Prompt Type 2: Facing a Problem
A lot of prompts deal with how you solve problems, how you cope with failure, and how you respond to conflict. College can be difficult, both personally and academically, and admissions committees want to see that you're equipped to face those challenges .
The key to these types of questions is to identify a real problem, failure, or conflict ( not a success in disguise) and show how you adapted and grew from addressing the issue.
Common App 2
The lessons we take from obstacles we encounter can be fundamental to later success. Recount a time when you faced a challenge, setback, or failure. How did it affect you, and what did you learn from the experience?
Harvard University 7
The Harvard College Honor Code declares that we "hold honesty as the foundation of our community." As you consider entering this community that is committed to honesty, please reflect on a time when you or someone you observed had to make a choice about whether to act with integrity and honesty.
Prompt Type 3: Diversity
Most colleges are pretty diverse, with students from a wide range of backgrounds. Essay questions about diversity are designed to help admissions committees understand how you interact with people who are different from you .
In addressing these prompts, you want to show that you're capable of engaging with new ideas and relating to people who may have different beliefs than you.
Common App 3
Reflect on a time when you questioned or challenged a belief or idea. What prompted your thinking? What was the outcome?
Johns Hopkins University
Tell us about an aspect of your identity (e.g., race, gender, sexuality, religion, community) or a life experience that has shaped you as an individual and how that influenced what you'd like to pursue in college at Hopkins.  This can be a future goal or experience that is either [sic] academic, extracurricular, or social.
Duke University Optional 1
We believe a wide range of personal perspectives, beliefs, and lived experiences are essential to making Duke a vibrant and meaningful living and learning community. Feel free to share with us anything in this context that might help us better understand you and what you might bring to our community.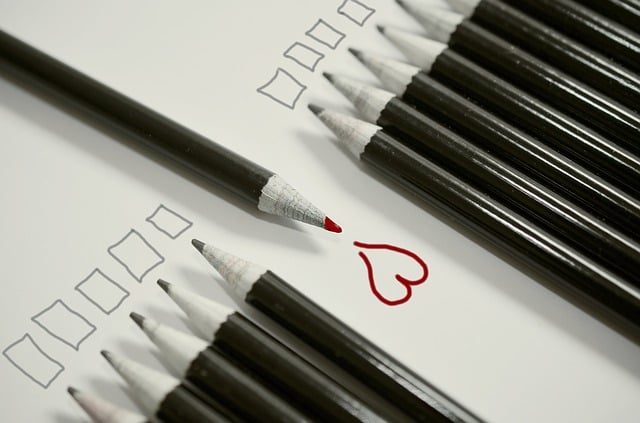 Prompt Type 4: Your Future Goals
This type of prompt asks about what you want to do in the future: sometimes simply what you'd like to study, sometimes longer-term career goals. Colleges want to understand what you're interested in and how you plan to work towards your goals.
You'll mostly see these prompts if you're applying for a specialized program (like pre-med or engineering) or applying as a transfer student. Some schools also ask for supplementary essays along these lines.
University of Southern California (Architecture)
Princeton Supplement 1
Prompt Type 5: Why This School
The most common style of supplemental essay is the "why us?" essay, although a few schools with their own application use this type of question as their main prompt. In these essays, you're meant to address the specific reasons you want to go to the school you're applying to .
Whatever you do, don't ever recycle these essays for more than one school.
Chapman University
There are thousands of universities and colleges. Why are you interested in attending Chapman?
Columbia University
Why are you interested in attending Columbia University? We encourage you to consider the aspect(s) that you find unique and compelling about Columbia.
Rice University
Based upon your exploration of Rice University, what elements of the Rice experience appeal to you?
Princeton University
Princeton has a longstanding commitment to understanding our responsibility to society through service and civic engagement. How does your own story intersect with these ideals?
Prompt Type 6: Creative Prompts
More selective schools often have supplemental essays with stranger or more unique questions. University of Chicago is notorious for its weird prompts, but it's not the only school that will ask you to think outside the box in addressing its questions.
University of Chicago
"Vlog," "Labradoodle," and "Fauxmage." Language is filled with portmanteaus. Create a new portmanteau and explain why those two things are a "patch" (perfect match).
University of Vermont
Established in Burlington, VT, Ben & Jerry's is synonymous with both ice cream and social change. The "Save Our Swirled" flavor raises awareness of climate change, and "I Dough, I Dough" celebrates marriage equality. If you worked alongside Ben & Jerry, what charitable flavor would you develop and why?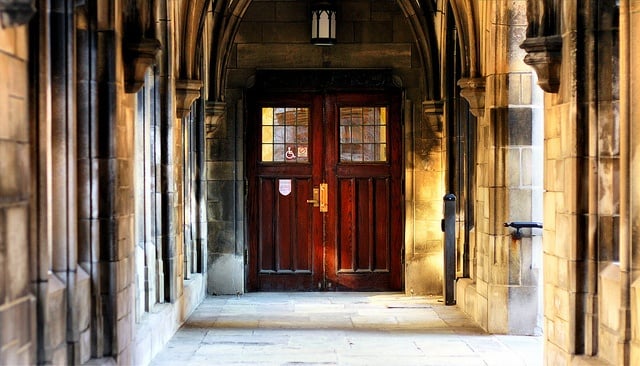 Ultimately, the best topics are ones that allow you to explain something surprising about yourself .
Since the main point of the essay is to give schools a sense of who you are, you have to open up enough to let them see your personality . Writing a good college essay means being honest about your feelings and experiences even when they aren't entirely positive.
In this context, honesty doesn't mean going on at length about the time you broke into the local pool at night and nearly got arrested, but it does mean acknowledging when something was difficult or upsetting for you. Think about the mall Santa example above. The essay won't work unless the writer genuinely acknowledges that he was a bad Santa and explains why.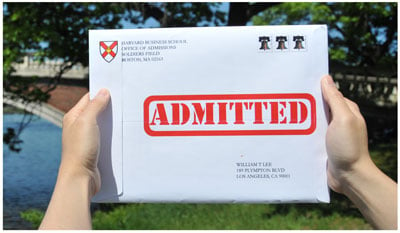 Want to build the best possible college application?
We can help. PrepScholar Admissions is the world's best admissions consulting service. We combine world-class admissions counselors with our data-driven, proprietary admissions strategies . We've overseen thousands of students get into their top choice schools , from state colleges to the Ivy League.
We know what kinds of students colleges want to admit. We want to get you admitted to your dream schools .
Learn more about PrepScholar Admissions to maximize your chance of getting in.
Eloquent Writing
As I mentioned above, colleges want to know that you are a strong enough writer to survive in college classes . Can you express your ideas clearly and concisely? Can you employ specific details appropriately and avoid clichés and generalizations? These kinds of skills will serve you well in college (and in life!).
Nonetheless, admissions officers recognize that different students have different strengths. They aren't looking for a poetic magnum opus from someone who wants to be a math major. (Honestly, they aren't expecting a masterwork from anyone , but the basic point stands.) Focus on making sure that your thoughts and personality come through, and don't worry about using fancy vocabulary or complex rhetorical devices.
Above all, make sure that you have zero grammar or spelling errors . Typos indicate carelessness, which will hurt your cause with admissions officers.
Top Five Essay-Writing Tips
Now that you have a sense of what colleges are looking for, let's talk about how you can put this new knowledge into practice as you approach your own essay. Below, I've collected my five best tips from years as a college essay counselor.
#1: Start Early!
No matter how much you want to avoid writing your essay, don't leave it until the last minute . One of the most important parts of the essay writing process is editing, and editing takes a lot of time. You want to be able to put your draft in a drawer for a week and come back to it with fresh eyes. You don't want to be stuck with an essay you don't really like because you have to submit your application tomorrow.
You need plenty of time to experiment and rewrite, so I would recommend starting your essays at least two months before the application deadline . For most students, that means starting around Halloween, but if you're applying early, you'll need to get going closer to Labor Day.
Of course, it's even better to get a head start and begin your planning earlier. Many students like to work on their essays over the summer, when they have more free time, but you should keep in mind that each year's application isn't usually released until August or September. Essay questions often stay the same from year to year, however. If you are looking to get a jump on writing, you can try to confirm with the school (or the Common App) whether the essay questions will be the same as the previous year's.
#2: Pick a Topic You're Genuinely Excited About
One of the biggest mistakes students make is trying to write what they think the committee wants to hear. The truth is that there's no "right answer" when it comes to college essays . T he best topics aren't limited to specific categories like volunteer experiences or winning a tournament. Instead, they're topics that actually matter to the writer .
"OK," you're thinking, "but what does she mean by 'a topic that matters to you'? Because to be perfectly honest, right now, what really matters to me is that fall TV starts up this week, and I have a feeling I shouldn't write about that."
You're not wrong (although some great essays have been written about television ). A great topic isn't just something that you're excited about or that you talk to your friends about; it's something that has had a real, describable effect on your perspective .
This doesn't mean that you should overemphasize how something absolutely changed your life , especially if it really didn't. Instead, try to be as specific and honest as you can about how the experience affected you, what it taught you, or what you got out of it.
Let's go back to the TV idea. Sure, writing an essay about how excited you are for the new season of Stranger Things probably isn't the quickest way to get yourself into college, but you could write a solid essay (in response to the first type of prompt) about how SpongeBob SquarePants was an integral part of your childhood. However, it's not enough to just explain how much you loved SpongeBob—you must also explain why and how watching the show every day after school affected your life. For example, maybe it was a ritual you shared with your brother, which showed you how even seemingly silly pieces of pop culture can bring people together. Dig beneath the surface to show who you are and how you see the world.
When you write about something you don't really care about, your writing will come out clichéd and uninteresting, and you'll likely struggle to motivate yourself. When you instead write about something that is genuinely important to you, you can make even the most ordinary experiences—learning to swim, eating a meal, or watching TV—engaging .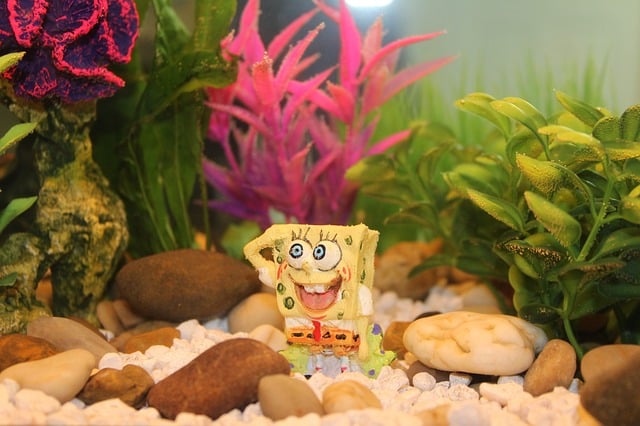 At some point, you might even need to rewrite the whole essay. Even though it's annoying, starting over is sometimes the best way to get an essay that you're really proud of.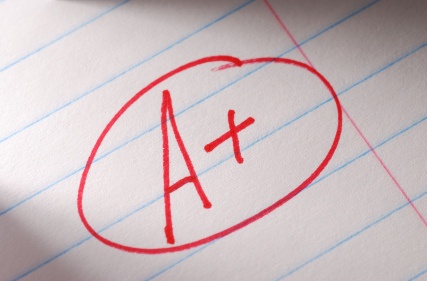 Alex is an experienced tutor and writer. Over the past five years, she has worked with almost a hundred students and written about pop culture for a wide range of publications. She graduated with honors from University of Chicago, receiving a BA in English and Anthropology, and then went on to earn an MA at NYU in Cultural Reporting and Criticism. In high school, she was a National Merit Scholar, took 12 AP tests and scored 99 percentile scores on the SAT and ACT.
Student and Parent Forum
Our new student and parent forum, at ExpertHub.PrepScholar.com , allow you to interact with your peers and the PrepScholar staff. See how other students and parents are navigating high school, college, and the college admissions process. Ask questions; get answers.
Ask a Question Below
Have any questions about this article or other topics? Ask below and we'll reply!
Improve With Our Famous Guides
The 5 Strategies You Must Be Using to Improve 160+ SAT Points
How to Get a Perfect 1600, by a Perfect Scorer
Series: How to Get 800 on Each SAT Section:
Score 800 on SAT Math
Score 800 on SAT Reading
Score 800 on SAT Writing
Series: How to Get to 600 on Each SAT Section:
Score 600 on SAT Math
Score 600 on SAT Reading
Score 600 on SAT Writing
Free Complete Official SAT Practice Tests
What SAT Target Score Should You Be Aiming For?
15 Strategies to Improve Your SAT Essay
The 5 Strategies You Must Be Using to Improve 4+ ACT Points
How to Get a Perfect 36 ACT, by a Perfect Scorer
Series: How to Get 36 on Each ACT Section:
36 on ACT English
36 on ACT Math
36 on ACT Reading
36 on ACT Science
Series: How to Get to 24 on Each ACT Section:
24 on ACT English
24 on ACT Math
24 on ACT Reading
24 on ACT Science
What ACT target score should you be aiming for?
ACT Vocabulary You Must Know
ACT Writing: 15 Tips to Raise Your Essay Score
How to Get Into Harvard and the Ivy League
How to Get a Perfect 4.0 GPA
How to Write an Amazing College Essay
What Exactly Are Colleges Looking For?
Is the ACT easier than the SAT? A Comprehensive Guide
Should you retake your SAT or ACT?
When should you take the SAT or ACT?
Stay Informed
Get the latest articles and test prep tips!
Looking for Graduate School Test Prep?
Check out our top-rated graduate blogs here:
GRE Online Prep Blog
GMAT Online Prep Blog
TOEFL Online Prep Blog
Holly R. "I am absolutely overjoyed and cannot thank you enough for helping me!"
USA UK CANADA SINGAPORE HONG KONG EUROPE INDIA
Differences between Essays and Statements of Purpose
If there is one part of the college application process that most people dread, it's the writing aspect. Unlike the traditional colleges in India which tend to focus on cutoffs (Above 97%? You're in! Below? You're out.) the overseas admissions process tends to be more holistic. More holistic means that they look at more than just your grades and so, they very often want a piece of writing to understand you as an applicant more.
These pieces of writing tend to break down into two big pieces – Statement of Purpose and Application Essay. While these are used interchangeably quite often, there are key differences and similarities.
Difference: INTENT
Statement of Purpose:
Countries – Undergrad: UK, Hong Kong. Graduate: Nearly All Countries
As the name suggestions, this is a document conveying your purpose of applying to the college. The students need to keep their focus narrow and describe their reason for applying, their intended major or concentration, long term and short term goals and connect any coursework or extracurricular activities related to the major specifically.
Admissions Essays:
Countries Required – Undergrad: USA, Canada, Singapore. Graduate: Rarely required though sometimes part of MBA applications. Changes from college to college.
Admission Essays / Application Essays / Personal Essays are used interchangeably. Another title also used sometimes is Personal Statement. The focus of these essays changes by the topic. However, largely they want to figure out the person you are, your motivations and experiences. The topic may be "Tell us why you're applying to Columbia University" hoping to understand your personal motivations and how you would want to make the most of the opportunities at Columbia. Or it could be "Tell us about a time you failed" hoping to gain and understanding of how you deal when things don't go your way. It could also be something really quirky like "What's so odd about odd numbers?" where the college is trying to gauge how you think, and if you can step out of the box.
Similarities: WRITING
While the intent may be different, there are some rules to always keep in mind, no matter what.
The US Common Application Essay has a word limit of 650 words. The UK Statement of Purpose has a limit of 4000 characters. Both limits are hard limits and now that most applications are online, the system will cut you off after you've met the limit. So please don't go overboard. Tip: Don't type directly in the application. Always use word to check your word limits and make corrections as needed. Then input the information in the form and check again to make sure nothing is cut off.
No Quotes and No Clichés
1) No Mahatma Gandhi quotes. He's relevant on your rupee notes. He's not applying to college, so he's not relevant on your essay
2) No To Be or Not to Be. Shakespeare is a god in the world of literature. But Hamlet has been quoted so often that if he wasn't dead, he'd wish he was.
3) No Caterpillars or Cocoons. Not all creatures on Gods' green earth are meant to be written about. Besides, everyone writes about them and this is a really unoriginal idea. Note: Caterpillars coming out of cocoons and becoming butterflies, is still not original.
This 'No That' list summarizes to one thing – No Quotes and No Clichés. Why? Because you're hoping to stand out with your essay and quotes and clichés do the exact opposite. Don't use quotes of famous people to start your essays. This is unoriginal and very often has nothing to do with the rest of the document. More than that, someone else could have also used that quote in their essay / SOP – maybe it was very bad and your admissions officer starts thinking of that or it was good and your admissions officer begins thinking about that other essay. Either way, please use your own writing and your own words – that's why they want to see the essay / SOP any way.
Don't overuse the Thesaurus or Dictionary
Don't try and use big words to sound fancy. Instead express your ideas clearly. We don't mean use slang here but "A tear rolled down my cheek" is not improved by "The spherical drop of H 2 O trundled down the epithelial tissues of my face." You could use the words incorrectly and that would do more harm than good.
And of course, be careful of spelling, grammar and punctuation and always review and re-read before submission.
Related posts:
Leave a reply cancel reply.
Your email address will not be published. Required fields are marked *
Five ways the US Common App essay differs from the UCAS Personal Statement
I work with many students and schools who understand how a UK UCAS Personal Statement should be structured, but who find the US Common App essay to be quite baffling. If you are in a system which prepares you to write an academically-based essay, then writing something different can be quite confusing.
If you are completely news to this process, then having a quick read of some 'essays that worked' (such as these from Tufts University ) can be a good idea, before focusing on these three key differences:
In the US, you aren't necessarily being admitted to study one particular subject or course, so rather than prove to the reader that you are qualified to study that subject, the Common App essay needs to show the sort of person you would be on their campus. What motivates you? What life experiences have made you who you are? How are you different from others?
The essay needs to tell the readers something about you that they don't already know. They have your biographical information and your academic data, they don't know you. I like to think that all the other information is like a 'join the dots' picture portrait of you – it's recognisably you, but it doesn't tell the whole picture. The Common App essay is like filling that outline in with an oil painting: beyond the biography and the data, who are you really?
I was once told by a UK admissions tutor that they don't care about rugby or outdoor activities like Duke of Edinburgh, because "you don't write essays in teams up a mountain." In the US, they do care about those things. Broadly speaking, when applying to the UK they are interested in what's in your head; in the US, they are interested in what's in your head an in your heart together. That's what the Common App essay is supposed to show.
The Common App essay has to be about you as a person, and sum you up. A good aim is to get to the point where you think you could leave a copy of your essay without your name on somewhere at your school, and a teacher or friend could pick it up and know it was by you.
Finally, remember that this is still an academic piece of writing which you are submitting to an academic institution: it needs to have all the usual rules of spelling, punctuation and grammar, but also needs to show that you are able to construct a piece of writing of the appropriate level for the institution you are applying for.
Supporting students with US application essays is one of the most enjoyable pieces of my work, so if you are interested in some essay support, please do get in touch .
Recent Posts
How to success in Kira video interviews
Podcast Episode 76: Research Projects for High School Students
UK Foundation Degree Pathways
Business at the Ivies
Impartiality Statement
+44 (0) 7392 846307, useful links, privacy policy, services for.
Universities
Success Stories
Admission Essay
Statement of Purpose Editing
Personal Statement Editing
Recommendation Letter
Motivation Letter
Cover Letter
Supplemental Essay
Letter of Continued Interest
Scholarship Essay
Role Model Essay
Our Editors
College Admission Essay Examples
College Cover Letter Examples
College Personal Statement Examples
Graduate Personal Statement Examples
Graduate Statement of Purpose Examples
MBA Essay Examples
MBA Personal Statement Examples
MBA Resume Examples
MBA Recommendation Letter Examples
Medical School Personal Statement Examples
Medical School Recommendation Letter Examples
Pricing Plans
Public Health
Dissertation
Research Paper
Thesis Editing
Academic Editing
Motivation letter
Letter of Recommendation
Personal Statement
Statement of Purpose
Personal Statement vs. Statement of Purpose: Comparative Analysis
EssayEdge > Blog > Personal Statement vs. Statement of Purpose: Comparative Analysis
Applications for graduate school include writing samples, particularly a personal statement or a statement of purpose. But what is a personal statement, and what is a statement of purpose? You must know the difference between these two types of statements in order to respond effectively to the university's instructions and to improve your chances of admission to a competitive program.
Briefly, a personal statement looks back and a statement of purpose looks forward, or, in other words, a personal statement explains who you are, while a statement of purpose describes what you want to do. Both focus on your experience and knowledge, but the first tells the reader about you as a person and the second emphasizes what you want to study and what you plan to do with the degree you hope to earn. Personal statement/statement of purpose, no matter what essay you write, both of them should be written perfectly.
Table of Contents:
A good personal statement should contain
Your personal motivations for applying to the program
Your accomplishments and success-stories
The challenges you've faced and overcome
A personal statement is less formal and more personal, as it is written in a way that lets the reader get to know you – your background, your hopes and dreams, your practical experience, your challenges and the hardships you have overcome.
Three main points to remember about the personal statement:
1. tell a story..
Often written in 'story' form, the personal statement format gives you an opportunity to show why you are a good candidate for graduate study or medical, business or law school, for instance. The personal statement is a great opportunity to show off your writing skills as well as your determination to succeed while telling the reader why you are applying to their program – and why you should be accepted.
2. Add details to engage the reader's interest.
Share a well-told story about your life – be funny or sad but, above all, be compelling and memorable. The more concise details that you can add to your personal statement, the better it will be. Consider sharing your triumphs and fears, your motivation to study medicine based on your father's illness, your long-term desire to study law to right wrongs experienced or witnessed by your family or your interest in robotics or AI research. Be personal and unique.
3. Share your motivation and your dreams but be brief.
Be crisp in writing about yourself. Use strong verbs and avoid hackneyed phrases, such as "the experience opened my eyes" or "to make a long story short." Write as if you were speaking directly to the reader and make each word count. Do not use a thesaurus in hopes of upgrading every other word in your essay because that can make the flow of ideas awkward and will not appear to be written in your own voice and style. Given the large number of applications received by most schools today, the admissions committee reader will appreciate a succinct, well-written story to introduce your candidacy. Focus on your dreams as if you only had a few minutes to convince the reader of your value to their program – because that is the truth. Make these moments count.
Need help? Check out EssayEdge editing services:
An impressive statement of purpose should demonstrate
Your academic strengths and background
Your research interests
Your career goals
The way you fit with the program
Alternatively, schools that request a statement of purpose format want you to tell them about your reasons for pursuing this field of study and your long-term goals in the field. A statement of purpose is more formal and academic, as it is supposed to show your academic background and professional experience in this specific field.
So, now you can deeper understand personal statement vs statement of purpose difference.
1. tell the reader why you want to pursue this graduate degree..
Do you have a natural affinity for scientific research or a commitment to teaching at the university level that will require an advanced degree? Perhaps you need an advanced business degree to be competitive in the corporate world or want to be a physician to help the underserved population in a specific country.
2. Describe how your interest developed in this discipline.
Again, briefly detail your experience in the classroom, in volunteer work, in shadowing opportunities, in internships. Cite mentors, if you were lucky enough to have expert guidance on your journey. Highlight your preparedness for study in this academic discipline.
3. What do you plan to do with this degree?
Emphasize that you are committed to this field and to a specific long-term goal, such as a career in research, teaching, human rights work, policy development, international affairs, finance, healthcare, or any of the many other compelling fields of study. Be specific.
So, the difference between these two types of essays is that the Personal Statement focuses on your individual background and your own special reasons for pursuing the degree while the Statement of Purpose spotlights your career goals and preparedness for this degree program. You have to know the difference between statement of purpose and personal statement to succeed, but it is also important to be aware of the things that are common for a personal statement and a statement of purpose.
Things you should know about writing a Personal Statement or SOP
You have to read the instructions carefully and answer the prompt accurately. Don't forget to add any information required by the program or university you are applying to.
Try to use specific details and write in your real, authentic voice. Such an approach to writing will make your personal statement or statement of purpose more realistic and relatable to the admissions committee. Don't just write that you are interested in sociology because you had a sociology class before. Tell the admission officer more about the topics you studied or your extracurricular experiences.
Edit and proofread thoroughly. A big part of a personal statement or statement of purpose is your ability to demonstrate excellent writing skills. Take your time to craft a compelling statement.
Don't confuse these two notions, although they have similar names. A statement of purpose is similar to a motivation letter since they both address the future. And the latter paper is sometimes even more difficult to tackle. That's why students prefer to order motivation letter editing on EssayEdge to protect themselves from failure.

Popular Posts
June 2, 2022 How To Start a Scholarship Essay: Catch Reader's Attention Fast
May 16, 2022 My Role Model Essay: A Few Ways to Elaborate on The Subject
May 3, 2022 How To Start a Personal Statement? | Writing Tips and Samples
Related Posts
April 25, 2023 5 Colleges that Will Provide Students with a Great Return on Investment
March 1, 2023 Questions to Ask In a College Interview
January 30, 2023 How to Write a Hook For a College Essay + [Examples]
©2023 Student Media LLC. All rights reserved.
EssayEdge: Essay Editing & Proofreading Service.
Our mission is to prepare you for academic and career success.
Log In
Sign Up
Forgot password
Unable to log in? Please clear your browser's cache and then refresh this page and try again
Reset password Please enter your email address to request a password reset.

Check your email We've just sent a password reset link to your email.
This information is used to create your account