Home » Education » Difference Between Hypothesis and Research Question
Difference Between Hypothesis and Research Question
Main difference – hypothesis vs research question.
Research question and hypothesis are the foundations of a research study. Formulating the research question or developing the hypothesis can help you to decide on the approach of the research. A research question is the question the research study sets out to answer. Hypothesis is the statement the research study sets out to prove or disprove. The main difference between hypothesis and research question is that hypothesis is predictive in nature whereas research question is inquisitive in nature.
In this article, we'll discuss,
1. What is a Hypothesis? – Meaning, Features, Characteristics, and Usage
2. What is a Research Question? – Meaning, Features, Characteristics, and Usage
What is a Hypothesis
A hypothesis is a prediction about the relationship between two or more variables. It can be described as an educated guess about what happens in an experiment. Researchers usually tend to use hypotheses when significant knowledge is already available on the subject. The hypothesis is based on this existing knowledge. After the hypothesis is developed, the researcher can develop data, analyze and use them to support or negate the hypothesis.
Not all studies have hypotheses. They are usually used in experimental quantitative research studies. They are useful in testing a specific theory or model.  A complete hypothesis always includes the variables, population and the predicted relationship between the variables. The main disadvantage of hypotheses is that their tendency to blind a researcher to unexpected results. 
What is a Research Question
A research question is the question a research study sets to answer. However, a research study can have more than one research question. The research methodologies , tools used to collect data, etc. all depend on the research question.
Research questions are often used in qualitative research, which seek to answer open-ended questions . But they can also be used in quantitative studies. Research questions can be used instead of hypotheses when there is little previous research on the subject. Research questions allow the researcher to conduct more open-ended queries, and a wide range of results can be reported.
A properly constructed research question should always be clear and concise. It should include the variables, population and the topic being studied.
Hypothesis is a tentative prediction about the relationship between two or more variables.
Research Question is the question a research study sets to answer.
Hypothesis is predictive in nature.
Research Question is inquisitive in nature.
Existing Research
Hypothesis can be used if there is significant knowledge or previous research on this subject.
Research Question can be used if there is little previous research on the subject.
Quantitative vs Qualitative
Hypothesis is mainly used in experimental quantitative studies.
Research Question can be used in both quantitative and qualitative studies.
Hypothesis doesn't allow a wide range of outcomes.
Research Question allows a wide range of outcomes.
Image Courtesy: 
"Research: Mediterranean Center of Medical Sciences" by  McmScience Mediterranean Center of Medical Sciences   (CC BY 2.0)  via Flickr
About the Author: Hasa
Hasanthi is a seasoned content writer and editor with over 8 years of experience. Armed with a BA degree in English and a knack for digital marketing, she explores her passions for literature, history, culture, and food through her engaging and informative writing.
​You May Also Like These
Privacy Policy
SignUp/Login
Home » Research Question Vs Hypothesis
Research Question Vs Hypothesis
Table of Contents
Research questions and hypotheses are both important elements of a research study, but they serve different purposes.
Research Question
A Research Question is a clear, concise, and specific question that a researcher asks to guide their study. Research questions are used to define the scope of the research project and to guide the collection and analysis of data. Research questions are often used in exploratory or descriptive studies, and they are open-ended in nature. Research questions should be answerable through data collection and analysis and should be linked to the research objectives or goals of the study.
A Hypothesis is a statement that predicts the relationship between two or more variables in a research study. Hypotheses are used in studies that aim to test cause-and-effect relationships between variables. A hypothesis is a tentative explanation for an observed phenomenon, and it is often derived from existing theory or previous research. Hypotheses are typically expressed as an "if-then" statement, where the "if" part refers to the independent variable, and the "then" part refers to the dependent variable. Hypotheses can be either directional (predicting the direction of the relationship between variables) or non-directional (predicting the presence of a relationship without specifying its direction).
Difference Between Research Question and Hypothesis
Here are some key differences between research questions and hypotheses:
Both Research Questions and Hypotheses are essential elements of a research study, but they serve different purposes. Research questions guide the study and help researchers define its scope, while hypotheses are used to test specific cause-and-effect relationships between variables. The choice of which to use depends on the nature of the research question, the study design, and the research objectives.
About the author
Muhammad Hassan
Researcher, Academic Writer, Web developer
You may also like
Inductive Vs Deductive Research
Generative Vs Evaluative Research
Primary Vs Secondary Research
Correlational Research Vs Experimental Research
Qualitative Vs Quantitative Research
Clinical Research Vs Lab Research
Sciencing_Icons_Science SCIENCE
Sciencing_icons_biology biology, sciencing_icons_cells cells, sciencing_icons_molecular molecular, sciencing_icons_microorganisms microorganisms, sciencing_icons_genetics genetics, sciencing_icons_human body human body, sciencing_icons_ecology ecology, sciencing_icons_chemistry chemistry, sciencing_icons_atomic & molecular structure atomic & molecular structure, sciencing_icons_bonds bonds, sciencing_icons_reactions reactions, sciencing_icons_stoichiometry stoichiometry, sciencing_icons_solutions solutions, sciencing_icons_acids & bases acids & bases, sciencing_icons_thermodynamics thermodynamics, sciencing_icons_organic chemistry organic chemistry, sciencing_icons_physics physics, sciencing_icons_fundamentals-physics fundamentals, sciencing_icons_electronics electronics, sciencing_icons_waves waves, sciencing_icons_energy energy, sciencing_icons_fluid fluid, sciencing_icons_astronomy astronomy, sciencing_icons_geology geology, sciencing_icons_fundamentals-geology fundamentals, sciencing_icons_minerals & rocks minerals & rocks, sciencing_icons_earth scructure earth structure, sciencing_icons_fossils fossils, sciencing_icons_natural disasters natural disasters, sciencing_icons_nature nature, sciencing_icons_ecosystems ecosystems, sciencing_icons_environment environment, sciencing_icons_insects insects, sciencing_icons_plants & mushrooms plants & mushrooms, sciencing_icons_animals animals, sciencing_icons_math math, sciencing_icons_arithmetic arithmetic, sciencing_icons_addition & subtraction addition & subtraction, sciencing_icons_multiplication & division multiplication & division, sciencing_icons_decimals decimals, sciencing_icons_fractions fractions, sciencing_icons_conversions conversions, sciencing_icons_algebra algebra, sciencing_icons_working with units working with units, sciencing_icons_equations & expressions equations & expressions, sciencing_icons_ratios & proportions ratios & proportions, sciencing_icons_inequalities inequalities, sciencing_icons_exponents & logarithms exponents & logarithms, sciencing_icons_factorization factorization, sciencing_icons_functions functions, sciencing_icons_linear equations linear equations, sciencing_icons_graphs graphs, sciencing_icons_quadratics quadratics, sciencing_icons_polynomials polynomials, sciencing_icons_geometry geometry, sciencing_icons_fundamentals-geometry fundamentals, sciencing_icons_cartesian cartesian, sciencing_icons_circles circles, sciencing_icons_solids solids, sciencing_icons_trigonometry trigonometry, sciencing_icons_probability-statistics probability & statistics, sciencing_icons_mean-median-mode mean/median/mode, sciencing_icons_independent-dependent variables independent/dependent variables, sciencing_icons_deviation deviation, sciencing_icons_correlation correlation, sciencing_icons_sampling sampling, sciencing_icons_distributions distributions, sciencing_icons_probability probability, sciencing_icons_calculus calculus, sciencing_icons_differentiation-integration differentiation/integration, sciencing_icons_application application, sciencing_icons_projects projects, sciencing_icons_news news.
Share Tweet Email Print
Home ⋅
Science Fair Project Ideas for Kids, Middle & High School Students ⋅
Probability & Statistics
The Difference Between Research Questions & Hypothesis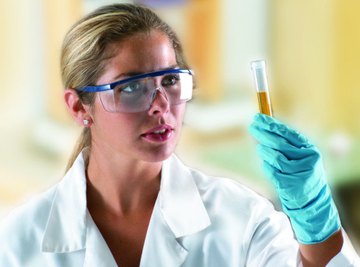 To Calculate Arcsine, What Buttons Do You Press on a Scientific ...
Research questions and hypothesis are tools used in similar ways for different research methods. Both hypothesis and research questions are written before research begins and are used to help guide the research. Hypothesis are used in deductive research, where researchers use logic and scientific findings to either prove or disprove assumptions. Heuristic research is based on experience, where researchers use observations to learn about the research subject.
Definitions
A hypothesis is defined as an educated guess, while a research question is simply the researcher wondering about the world. Hypothesis are part of the scientific research method. They are employed in research in science, sociology, mathematics and more. Research questions are part of heuristic research methods, and are also used in many fields including literature, and sociology.
As its name suggests, research questions are always written as questions. Hypothesis are written as statements preceded with the words "I predict." For example, a research question would ask, "What is the effect of heat on the effectiveness of bleach?" A hypothesis would state, "I predict heat will diminish the effectiveness of bleach."
Before Writing
Before writing a hypothesis, the researcher must determine what others have discovered about this subject. On the other hand, a research question requires less preparation, but focus and structure is critical.
For example, a researcher using a hypothesis would look up studies about bleach, information on the chemical properties of the chemical when heated and data about its effectiveness before writing the hypothesis. When using a research question, the researcher would think about how to phrase the question to ensure its scope is not too broad, too narrow or impossible to answer.
Writing Conclusions
When writing the conclusion for research conducted using a hypothesis, the researcher will write whether the hypothesis was correct or incorrect, followed by an explanation of the results of the research. The researcher using only a research question will write the answer to the question, followed by the findings of the research.
Related Articles
To calculate arcsine, what buttons do you press on..., what does data mean in a science fair project, how to test for acidity with litmus paper, how to write a hypothesis of magic milk for 5th grade, difference between proposition & hypothesis, what are the 8 steps in scientific research, how to write a summary on a science project, how to calculate a p-value, what is a quotient & dividend, how to calculate calibration curves, research methods in science, test your knowledge on middle school science, how to use log on a ti-83, how to calculate solubilities, how to calculate a standard score, science project ideas & the scientific method, how to convert pounds per square foot to psi, density vs. concentration, what is an engineering goal in a science project, what is the purpose of factor analysis.
The Research Assistant: The Relationship Between the Research Question, Hypotheses, Specific Aims, and Long-Term Goals of the Project
About the Author
Alane Michaelson began writing professionally in 2002. Her work has appeared in Michigan publications such as the "Detroit Free Press" and the "Flint Journal." Michaelson graduated from Oakland University in 2006, earning a Bachelor of Arts in journalism.
Photo Credits
Photos.com/liquidlibrary/Getty Images
Find Your Next Great Science Fair Project! GO
We Have More Great Sciencing Articles!
To Calculate Arcsine, What Buttons Do You Press on a Scientific Calculator?
10 Significant Differences Between Research Question vs Research Hypothesis
Stating, developing and addressing a research question and developing & justifying the research hypothesis has vital significance in the research process. Both help researchers to approach PhD/research/ projects.
"Research" is a word important for PhD which includes complex processes of finding new knowledge. A PhD candidate has to prepare a project & research proposal, identify a research gap , state a question, prepare a hypothesis and then do research.
It includes tedious pre-preparation, lucrative research and frustrating post-preparations phases. So overall the research process though is inquisitive but can be managed by discipline and zero date planning.
So to prepare for PhD, do it with ease and complete it joyfully; one has to understand every element correctly before starting their research. And for that tons and tons of articles and previous research must be read first.
In addition, as we talked about, precisely identified research problem helps in stating an excellent research question or research hypothesis. Notwithstanding, students usually don't understand what a research question or hypothesis is!
The present blog content will focus on differences between research question and hypothesis and may let you understand what each term is. I hope this article will help you learn the PhD research process more accurately.
Stay tuned,
Research question: Does this article explain some common differences between a research question and a research hypothesis?
Research hypothesis: This article explains the major differences between the research question and the research hypothesis.
Example of research question:
Some other examples of research questions are: , example of research hypothesis: , some of the examples of research hypotheses: , summary: research question vs hypothesis: , wrapping up: , what is a research question- simple explanation.
Put simply, a research question is a clear and concise question of the study that must be answered at the end. The answer usually is Yes/No type but clearly fills the gap.
Let's take an example,
What are some common problems the LGBT community faces globally?
Suppose, this one is one research question around which the researcher has to prepare its study. What can he or she do with this topic?
Conduct gatherings of the community.
Conduct one on one interviews.
Conduct News sessions
Study previous literature.
Organize some Games and invite LGBT community people to take part.
That's it, Nothing else he or she can do.
No statistical analysis is required and performed for this study so the outcome of this study possibly is "problems". And it can be solved, perhaps. Note that in-depth mathematical models, statistical analysis and other scientific studies aren't required here.
What are the side effects of social media addiction on youth?
What are the factors that negatively impact the mental health of US people?
How effective carbon emission control strategies are?
Now let's understand the research hypothesis.
What is a research hypothesis?- Simpler explanation
A research hypothesis is postulated in order to predict the results either negative or positive. Notedly is used so often in scientific, experimental and quantitative research.
The research hypothesis is a predictive model for getting results.
Let's take an example,
The effect of time and temperature on biological sample transportation.
This study includes exclusive statistical analysis and data-driven studies to investigate the effect of various temperatures and times on biological specimen transportation.
Outcomes of the study will prove that at which temperature a biological sample can be safely transported.
The outcomes are,
Statistics
The temperature which isn't good
The temperature which has is best
The tolerable zone for transportation
To interpret these kinds of results in-depth mathematical models, statistical analysis, scientific experiments and other biological studies are needed.
The effect of time and temperature on biological sample transportation.
Effect of various doses of antiviral Oseltamivir drug against viral pathogenicity.
Various global warming agents and their impact.
I think you get a brief idea about how each term is different. Some of the technical differences between the research question and hypothesis are explained here.
Differences between research question and research hypothesis:
A research question is developed depending upon the problem or gap identified while the hypothesis is prepared based on the existing knowledge.
More than one research question is present in a single study, while the entire research is developed around a single hypothesis that is either proven or disproven at last.
In-depth knowledge of the subject and huge data or research studies are required to state a research hypothesis; whereas the research question can be stated using a small group of research data or knowledge.
This indicates that the relatedness among different variables is pretty uncertain for the research question while is highly related in the case of hypothesis.
A research question is "brief" yet includes all the important information and is open to debate which typically gives an excellent varied degree of output.
On the other hand, the research hypothesis is a kind of formal statement- (will be proved or disproved) which assumes the relatedness between two or more variables selected for the study.
For example,
The number of patients, population size, sample type or method selected for the study.
Both- qualitative and quantitative studies rely on the research question, however, the hypothesis can be postulated mostly for the quantitative or experimental studies.
Depending upon the nature of the study, the research questions are of three various types which are casual, descriptive and comparative questions while the hypotheses are causal, null, directional or non-directional.
A thesis question must be answered; A hypothesis must be tested.
The research question is more an elaborative research term while the hypothesis is more scientific and predictive in nature.
Henceforth, research questions are usually used in elaborate studies in subjects such as language, arts and literature. And as we said, that's pretty straightforward.
The impact of the "Macbeth play" on European people.
On the other hand, the research hypothesis is based on possibilities and probabilities whose final results either or neither prove the study and therefore include a purely scientific explanation, mathematics, equations and statistical analysis.
Studies in science, biology and sociology rely on hypotheses (that must be tested first).
For example, the impact of temperature and time duration on sample transportation and storage.
If you are designing scientific research for your PhD, perhaps stating a hypothesis may help you more, although you can raise a question as well to investigate the knowledge.
Research, as I said, is a complex process, needs the experience to design.
Early learning may pretty helpful for students to understand the thing well. And hence this article and series of articles on this blog are meant for PhD students.
Dr. Tushar Chauhan is a Scientist, Blogger and Scientific-writer. He has completed PhD in Genetics. Dr. Chauhan is a PhD coach and tutor.
Share this:
Share on Facebook
Share on Twitter
Share on Pinterest
Share on Linkedin
Share via Email
About The Author
Dr tushar chauhan, related posts, what is phd- history, definition, origin, requirement, fees, duration and process, how to write a phd thesis, leave a comment cancel reply.
Your email address will not be published. Required fields are marked *
Save my name, email, and website in this browser for the next time I comment.
Notify me of follow-up comments by email.
Notify me of new posts by email.
An official website of the United States government
The .gov means it's official. Federal government websites often end in .gov or .mil. Before sharing sensitive information, make sure you're on a federal government site.
The site is secure. The https:// ensures that you are connecting to the official website and that any information you provide is encrypted and transmitted securely.
Publications
Account settings
Advanced Search
Journal List
v.53(4); 2010 Aug
Research questions, hypotheses and objectives
Patricia farrugia.
* Michael G. DeGroote School of Medicine, the
Bradley A. Petrisor
† Division of Orthopaedic Surgery and the
Forough Farrokhyar
‡ Departments of Surgery and
§ Clinical Epidemiology and Biostatistics, McMaster University, Hamilton, Ont
Mohit Bhandari
There is an increasing familiarity with the principles of evidence-based medicine in the surgical community. As surgeons become more aware of the hierarchy of evidence, grades of recommendations and the principles of critical appraisal, they develop an increasing familiarity with research design. Surgeons and clinicians are looking more and more to the literature and clinical trials to guide their practice; as such, it is becoming a responsibility of the clinical research community to attempt to answer questions that are not only well thought out but also clinically relevant. The development of the research question, including a supportive hypothesis and objectives, is a necessary key step in producing clinically relevant results to be used in evidence-based practice. A well-defined and specific research question is more likely to help guide us in making decisions about study design and population and subsequently what data will be collected and analyzed. 1
Objectives of this article
In this article, we discuss important considerations in the development of a research question and hypothesis and in defining objectives for research. By the end of this article, the reader will be able to appreciate the significance of constructing a good research question and developing hypotheses and research objectives for the successful design of a research study. The following article is divided into 3 sections: research question, research hypothesis and research objectives.
Research question
Interest in a particular topic usually begins the research process, but it is the familiarity with the subject that helps define an appropriate research question for a study. 1 Questions then arise out of a perceived knowledge deficit within a subject area or field of study. 2 Indeed, Haynes suggests that it is important to know "where the boundary between current knowledge and ignorance lies." 1 The challenge in developing an appropriate research question is in determining which clinical uncertainties could or should be studied and also rationalizing the need for their investigation.
Increasing one's knowledge about the subject of interest can be accomplished in many ways. Appropriate methods include systematically searching the literature, in-depth interviews and focus groups with patients (and proxies) and interviews with experts in the field. In addition, awareness of current trends and technological advances can assist with the development of research questions. 2 It is imperative to understand what has been studied about a topic to date in order to further the knowledge that has been previously gathered on a topic. Indeed, some granting institutions (e.g., Canadian Institute for Health Research) encourage applicants to conduct a systematic review of the available evidence if a recent review does not already exist and preferably a pilot or feasibility study before applying for a grant for a full trial.
In-depth knowledge about a subject may generate a number of questions. It then becomes necessary to ask whether these questions can be answered through one study or if more than one study needed. 1 Additional research questions can be developed, but several basic principles should be taken into consideration. 1 All questions, primary and secondary, should be developed at the beginning and planning stages of a study. Any additional questions should never compromise the primary question because it is the primary research question that forms the basis of the hypothesis and study objectives. It must be kept in mind that within the scope of one study, the presence of a number of research questions will affect and potentially increase the complexity of both the study design and subsequent statistical analyses, not to mention the actual feasibility of answering every question. 1 A sensible strategy is to establish a single primary research question around which to focus the study plan. 3 In a study, the primary research question should be clearly stated at the end of the introduction of the grant proposal, and it usually specifies the population to be studied, the intervention to be implemented and other circumstantial factors. 4
Hulley and colleagues 2 have suggested the use of the FINER criteria in the development of a good research question ( Box 1 ). The FINER criteria highlight useful points that may increase the chances of developing a successful research project. A good research question should specify the population of interest, be of interest to the scientific community and potentially to the public, have clinical relevance and further current knowledge in the field (and of course be compliant with the standards of ethical boards and national research standards).
FINER criteria for a good research question
Adapted with permission from Wolters Kluwer Health. 2
Whereas the FINER criteria outline the important aspects of the question in general, a useful format to use in the development of a specific research question is the PICO format — consider the population (P) of interest, the intervention (I) being studied, the comparison (C) group (or to what is the intervention being compared) and the outcome of interest (O). 3 , 5 , 6 Often timing (T) is added to PICO ( Box 2 ) — that is, "Over what time frame will the study take place?" 1 The PICOT approach helps generate a question that aids in constructing the framework of the study and subsequently in protocol development by alluding to the inclusion and exclusion criteria and identifying the groups of patients to be included. Knowing the specific population of interest, intervention (and comparator) and outcome of interest may also help the researcher identify an appropriate outcome measurement tool. 7 The more defined the population of interest, and thus the more stringent the inclusion and exclusion criteria, the greater the effect on the interpretation and subsequent applicability and generalizability of the research findings. 1 , 2 A restricted study population (and exclusion criteria) may limit bias and increase the internal validity of the study; however, this approach will limit external validity of the study and, thus, the generalizability of the findings to the practical clinical setting. Conversely, a broadly defined study population and inclusion criteria may be representative of practical clinical practice but may increase bias and reduce the internal validity of the study.
PICOT criteria 1
A poorly devised research question may affect the choice of study design, potentially lead to futile situations and, thus, hamper the chance of determining anything of clinical significance, which will then affect the potential for publication. Without devoting appropriate resources to developing the research question, the quality of the study and subsequent results may be compromised. During the initial stages of any research study, it is therefore imperative to formulate a research question that is both clinically relevant and answerable.
Research hypothesis
The primary research question should be driven by the hypothesis rather than the data. 1 , 2 That is, the research question and hypothesis should be developed before the start of the study. This sounds intuitive; however, if we take, for example, a database of information, it is potentially possible to perform multiple statistical comparisons of groups within the database to find a statistically significant association. This could then lead one to work backward from the data and develop the "question." This is counterintuitive to the process because the question is asked specifically to then find the answer, thus collecting data along the way (i.e., in a prospective manner). Multiple statistical testing of associations from data previously collected could potentially lead to spuriously positive findings of association through chance alone. 2 Therefore, a good hypothesis must be based on a good research question at the start of a trial and, indeed, drive data collection for the study.
The research or clinical hypothesis is developed from the research question and then the main elements of the study — sampling strategy, intervention (if applicable), comparison and outcome variables — are summarized in a form that establishes the basis for testing, statistical and ultimately clinical significance. 3 For example, in a research study comparing computer-assisted acetabular component insertion versus freehand acetabular component placement in patients in need of total hip arthroplasty, the experimental group would be computer-assisted insertion and the control/conventional group would be free-hand placement. The investigative team would first state a research hypothesis. This could be expressed as a single outcome (e.g., computer-assisted acetabular component placement leads to improved functional outcome) or potentially as a complex/composite outcome; that is, more than one outcome (e.g., computer-assisted acetabular component placement leads to both improved radiographic cup placement and improved functional outcome).
However, when formally testing statistical significance, the hypothesis should be stated as a "null" hypothesis. 2 The purpose of hypothesis testing is to make an inference about the population of interest on the basis of a random sample taken from that population. The null hypothesis for the preceding research hypothesis then would be that there is no difference in mean functional outcome between the computer-assisted insertion and free-hand placement techniques. After forming the null hypothesis, the researchers would form an alternate hypothesis stating the nature of the difference, if it should appear. The alternate hypothesis would be that there is a difference in mean functional outcome between these techniques. At the end of the study, the null hypothesis is then tested statistically. If the findings of the study are not statistically significant (i.e., there is no difference in functional outcome between the groups in a statistical sense), we cannot reject the null hypothesis, whereas if the findings were significant, we can reject the null hypothesis and accept the alternate hypothesis (i.e., there is a difference in mean functional outcome between the study groups), errors in testing notwithstanding. In other words, hypothesis testing confirms or refutes the statement that the observed findings did not occur by chance alone but rather occurred because there was a true difference in outcomes between these surgical procedures. The concept of statistical hypothesis testing is complex, and the details are beyond the scope of this article.
Another important concept inherent in hypothesis testing is whether the hypotheses will be 1-sided or 2-sided. A 2-sided hypothesis states that there is a difference between the experimental group and the control group, but it does not specify in advance the expected direction of the difference. For example, we asked whether there is there an improvement in outcomes with computer-assisted surgery or whether the outcomes worse with computer-assisted surgery. We presented a 2-sided test in the above example because we did not specify the direction of the difference. A 1-sided hypothesis states a specific direction (e.g., there is an improvement in outcomes with computer-assisted surgery). A 2-sided hypothesis should be used unless there is a good justification for using a 1-sided hypothesis. As Bland and Atlman 8 stated, "One-sided hypothesis testing should never be used as a device to make a conventionally nonsignificant difference significant."
The research hypothesis should be stated at the beginning of the study to guide the objectives for research. Whereas the investigators may state the hypothesis as being 1-sided (there is an improvement with treatment), the study and investigators must adhere to the concept of clinical equipoise. According to this principle, a clinical (or surgical) trial is ethical only if the expert community is uncertain about the relative therapeutic merits of the experimental and control groups being evaluated. 9 It means there must exist an honest and professional disagreement among expert clinicians about the preferred treatment. 9
Designing a research hypothesis is supported by a good research question and will influence the type of research design for the study. Acting on the principles of appropriate hypothesis development, the study can then confidently proceed to the development of the research objective.
Research objective
The primary objective should be coupled with the hypothesis of the study. Study objectives define the specific aims of the study and should be clearly stated in the introduction of the research protocol. 7 From our previous example and using the investigative hypothesis that there is a difference in functional outcomes between computer-assisted acetabular component placement and free-hand placement, the primary objective can be stated as follows: this study will compare the functional outcomes of computer-assisted acetabular component insertion versus free-hand placement in patients undergoing total hip arthroplasty. Note that the study objective is an active statement about how the study is going to answer the specific research question. Objectives can (and often do) state exactly which outcome measures are going to be used within their statements. They are important because they not only help guide the development of the protocol and design of study but also play a role in sample size calculations and determining the power of the study. 7 These concepts will be discussed in other articles in this series.
From the surgeon's point of view, it is important for the study objectives to be focused on outcomes that are important to patients and clinically relevant. For example, the most methodologically sound randomized controlled trial comparing 2 techniques of distal radial fixation would have little or no clinical impact if the primary objective was to determine the effect of treatment A as compared to treatment B on intraoperative fluoroscopy time. However, if the objective was to determine the effect of treatment A as compared to treatment B on patient functional outcome at 1 year, this would have a much more significant impact on clinical decision-making. Second, more meaningful surgeon–patient discussions could ensue, incorporating patient values and preferences with the results from this study. 6 , 7 It is the precise objective and what the investigator is trying to measure that is of clinical relevance in the practical setting.
The following is an example from the literature about the relation between the research question, hypothesis and study objectives:
Study: Warden SJ, Metcalf BR, Kiss ZS, et al. Low-intensity pulsed ultrasound for chronic patellar tendinopathy: a randomized, double-blind, placebo-controlled trial. Rheumatology 2008;47:467–71.
Research question: How does low-intensity pulsed ultrasound (LIPUS) compare with a placebo device in managing the symptoms of skeletally mature patients with patellar tendinopathy?
Research hypothesis: Pain levels are reduced in patients who receive daily active-LIPUS (treatment) for 12 weeks compared with individuals who receive inactive-LIPUS (placebo).
Objective: To investigate the clinical efficacy of LIPUS in the management of patellar tendinopathy symptoms.
The development of the research question is the most important aspect of a research project. A research project can fail if the objectives and hypothesis are poorly focused and underdeveloped. Useful tips for surgical researchers are provided in Box 3 . Designing and developing an appropriate and relevant research question, hypothesis and objectives can be a difficult task. The critical appraisal of the research question used in a study is vital to the application of the findings to clinical practice. Focusing resources, time and dedication to these 3 very important tasks will help to guide a successful research project, influence interpretation of the results and affect future publication efforts.
Tips for developing research questions, hypotheses and objectives for research studies
Perform a systematic literature review (if one has not been done) to increase knowledge and familiarity with the topic and to assist with research development.
Learn about current trends and technological advances on the topic.
Seek careful input from experts, mentors, colleagues and collaborators to refine your research question as this will aid in developing the research question and guide the research study.
Use the FINER criteria in the development of the research question.
Ensure that the research question follows PICOT format.
Develop a research hypothesis from the research question.
Develop clear and well-defined primary and secondary (if needed) objectives.
Ensure that the research question and objectives are answerable, feasible and clinically relevant.
FINER = feasible, interesting, novel, ethical, relevant; PICOT = population (patients), intervention (for intervention studies only), comparison group, outcome of interest, time.
Competing interests: No funding was received in preparation of this paper. Dr. Bhandari was funded, in part, by a Canada Research Chair, McMaster University.
Cookies & Privacy
GETTING STARTED
Introduction
FUNDAMENTALS

Getting to the main article
Choosing your route
Setting research questions/ hypotheses
Assessment point
Building the theoretical case
Setting your research strategy
Data collection
Data analysis
Decide whether to include research questions and hypotheses, or just one or the other
As a general rule in quantitative dissertations, it is more likely that a marker would expect you to have set out hypotheses (whether research or null hypotheses) rather than quantitative research questions. However, quantitative research questions and research hypotheses are designed to accomplish different tasks, which is one reason why it can be useful to include both:
RESEARCH QUESTIONS explain the purpose of the research. In other words, what issue or problem is the research trying answer? In terms of quantitative research questions, the type of research question (i.e., descriptive , comparative or relationship ) helps to explain the purpose of the research:
Descriptive research question What are the most important factors that influence the career choices of Australian university students?
Comparative research question What is the difference in student performance between teaching method A and teaching method B?
Relationship-based research question What is the relationship between gender and attitudes towards music piracy amongst adolescents?
RESEARCH HYPOTHESES explain the predictions being made (or otherwise) by the researcher based on specific hypothesis statements . These hypothesis statements set out what problem or issue the research is trying to answer, as well as their directionality , which help to explain any predictions being made by the researcher. Whilst descriptive research questions are better addressed in the form of research questions, comparative and relationship-based research questions can be restated as research hypotheses, as we illustrate below:
Comparative hypothesis Teaching method A will increase student performance more than teaching method B
Relationship-based hypothesis Adolescent females will have more negative attitudes towards music piracy than adolescent males
If your research hypotheses build on the research questions you have set, especially if there are multiple research hypotheses used to address a single research question, we would recommend using research questions and research hypotheses. However, if this is not the case, we would recommend using hypotheses rather than research questions ( NOTE: these are general rules and there is no 'law' to say that you cannot set research questions instead of hypotheses. Nonetheless, it's best to check with your supervisor if you choose not to use hypotheses).