Something went wrong. Wait a moment and try again.
Academic Pathways Across Countries
Ingénieur de recherche.
Ingénieure de recherche
Chargé de recherche
View Ingénieur de recherche in career map →
Compare Ingénieur de recherche to other countries →
The ingénieurs de recherche (research engineers) are recruited by external or internal concours organized by branch of professional activity (BAP) and standard employment, by list of aptitude or detachment. They consist of a selection based on the applications and a job interview in front of a scientific committee.
External competitions are open to candidates holding one of the following degrees or diplomas:
a doctorate (PhD);
a doctorat d'État ;
to be a Professor of High Schools with an Agrégation ;
to be archivist paleographer;
a diploma of engineer doctor ;
a doctorat de 3e cycle ;
an engineering degree, awarded by a national schools, universities, grandes écoles or similar institutions.
These concours are also open to candidates holding a foreign university degree or who have a professional qualification deemed equivalent to one of the diplomas listed above.
No nationality requirement is required for access to the research engineer corps.
Les ingénieurs de recherche sont recrutés par concours externes ou internes, par liste d'aptitude ou détachement. Les concours d'accès s'organisent par branche d'activité professionnelle (BAP) et emploi type. Ils sont constitués d'une sélection sur dossier et d'une audition devant un jury.
Les concours externes sont ouverts aux candidats titulaires de l'un des titres ou diplômes ci-après :
un doctorat ;
un doctorat d'État ;
être professeur agrégé des lycées ;
être archiviste paléographe ;
un diplôme de docteur ingénieur ;
un doctorat de 3e cycle ;
un diplôme d'ingénieur, délivré par une école nationale supérieure, par une université, par des grandes écoles ou des établissements assimilés.
Ces concours sont également ouverts aux candidats titulaires d'un titre universitaire étranger ou possédant une qualification professionnelle jugés équivalents à l'un des diplômes ci-dessus.
Aucune condition de nationalité n'est exigée pour l'accès aux corps d'ingénieur de recherche.
The body of the ingénieurs de recherche (research engineers) is one of the bodies of all engineers and technical research and training staff of the Ministry of Higher Education.
Status: the "ingénieurs de recherche" (research engineers) are civil servants assigned to a laboratoire de recherche (lab). This position exists also on a fixed-term contract.
Institutions concerned: universities, national polytechnic institutes, engineering schools, and public research institutions (such as CNRS ) or higher education and research institutions. They are generally attached to laboratoires de recherche (labs).
Duties: the activities of the "ingénieurs de recherche" (research engineers) fall under the accompaniment and support of research.
Grades : the corps of the ingénieurs de recherche belongs to the catégorie A de la fonction publique and includes 3 grades : "Ingénieur de recherche Second class" or IR2 which includes 11 échelons (steps), "Ingénieur de recherche First class" or IR1 which includes 5 échelons (steps), and Ingénieur de recherche hors classe (senior) or IRHC which includes 4 échelons (steps).
Monthly gross salary of an ingénieur de recherche de 2e classe: de 1907,68 € à 3 301,39 €
Monthly gross salary of an ingénieur de recherche de 1re classe : de 2 694,83 € à 3 801,46 €
Monthly gross salary of an ingénieur de recherche hors classe : de 3 046,73 € à 4 458,97 € (08/08/2018)
Evaluation: an annual interview is organized between the agent and his line manager
Le corps des ingénieurs de recherche est l'un des corps de l'ensemble des ingénieurs et les personnels techniques de recherche et de formation du ministère chargé de l'enseignement supérieur.
Statut: les ingénieurs de recherche sont des fonctionnaires titulaires affectés dans un laboratoire de recherche . Ce poste existe aussi en contrat à durée déterminée.
Institutions concernées : universités, instituts nationaux polytechniques, écoles d'ingénieurs, et les établissements publics de recherche (comme le CNRS ) ou d'enseignement supérieur et de recherche. Ils sont généralement rattachés a des laboratoires de recherche .
Obligations : les activités des ingénieurs de recherche relèvent de l'accompagnement et d'appui à la recherche.
Grades : le corps des ingénieurs de recherche appartient à la catégorie A de la fonction publique et comprend 3 grades : "Ingénieur de recherche Deuxième classe" ou IR2 qui comprend 11 échelons , "Ingénieur de recherche Première classe" ou IR1 qui comprend 5 échelons , et Ingénieur de recherche hors classe ou IRHC, qui comprend 4 échelons .
Salaire mensuel brut d'un ingénieur de recherche de 2e classe: de 1907,68 € à 3 301,39 €
Salaire mensuel brut d'un Ingénieur de recherche de 1re classe : de 2 694,83 € à 3 801,46 €
Salaire mensuel brut d'un ingénieur de recherche hors classe : de 3 046,73 € à 4 458,97 € (08/08/2018)
Évaluation : un entretien annuel est organisé entre l'agent et son responsable hiérarchique.
General information from Ministry of Higher education, Research and Innovation (in French) : http://www.enseignementsup-rec...
Decree (in French): https://www.legifrance.gouv.fr...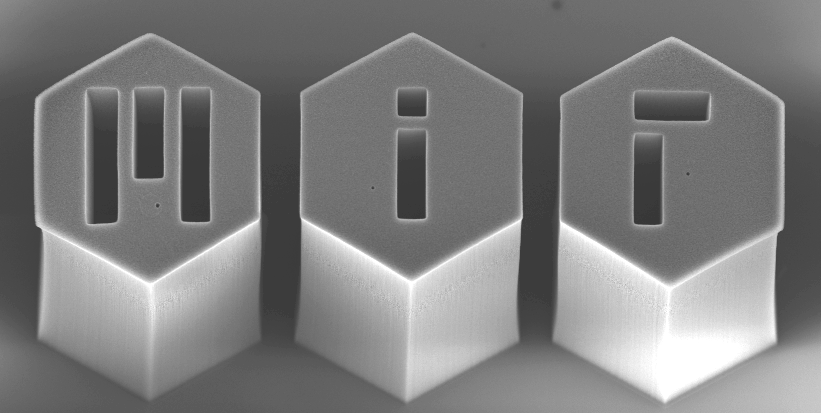 Manufacturing Processes (2.008/2.008x)
Additive Manufacturing
Nanomanufacturing
The PhD Research Process
Design and Manufacturing I (UMich)
This course aims to develop skills in, and awareness of, research methods that are practiced by Ph.D. students in engineering. The course meets weekly, with a combination of lecture-style presentation, class discussion, and small group activities. The students complete several small assignments in preparation for class discussion, along with three major assignments related to their individual research topic: a background report, a research proposal (in a hybrid format based on graduate fellowship and small research grant applications), and a final presentation (emulating the UMich Mechanical Engineering Research Fundamentals Exam format). The course objectives are summarized below.
Understand how and why research is a dynamic and challenging process—an intellectual adventure—requiring both structured and unstructured thinking.
Improve your ability to analyze the literature and identify the important questions/needs related to your research theme.
Improve your ability to define both short-term and long-term goals, and to manage your time effectively.
Improve your writing and presentation skills.
Emphasize how to build a constructive relationship with your advisor and research group.
Emphasize good research practices and responsible conduct of research.
Discuss the research landscape beyond the day-to-day life of a Ph.D. student, including the writing and evaluation of grant proposals, university administration, and commercialization.
Syllabus, Winter 2012 [ pdf ]
Lecture notes, Winter 2012
Copyright John Hart, for personal use only
2024 Intern, PhD, ML Research Engineer (United Kingdom)
Waymo is an autonomous driving technology company with a mission to make it safe and easy for people and things to get where they're going. Since our start as the Google Self-Driving Car Project in 2009, Waymo has been focused on building the Waymo Driver—The World's Most Experienced Driver™—to improve everyone's access to mobility while saving thousands of lives now lost to traffic crashes. Our Waymo Driver powers Waymo One, our fully autonomous ride-hailing service, as well as Waymo Via, our trucking and local delivery service. To date, Waymo has driven over 20 million miles autonomously on public roads across 25 U.S. cities and conducted over 20 billion miles of simulation testing.
At Waymo, we are mission-driven and believe deeply in the opportunity of autonomous driving technology to improve mobility and make people's lives better. We are united by purpose and responsibility (for our employees and riders alike). We are looking for kind, committed, employees who have integrity, dream big, work together as one team and create a sense of belonging for one another that is the foundation of our culture. We want each team member to feel welcomed and included in every step of our exciting journey.
Intern, PhD, ML Research Engineer
The mission of the Waymo Research (UK) team is to develop machine learning solutions addressing open problems in autonomous driving, towards the goal of safely operating Waymo vehicles in dozens of cities and under all driving conditions. As part of our work, we also initiate and foster collaborations with other research teams in Alphabet. Research areas that we are currently focusing on include reinforcement learning, learning from demonstration, generative modeling, Bayesian inference, hierarchical learning, and robust evaluation.
Waymo interns work alongside leaders in the industry on projects that deliver significant impact to the company. We believe learning is a two-way street: leveraging your knowledge while providing you with opportunities to expand your skill-set. Interns are an important part of our culture and our recruiting pipeline. Join us at Waymo for a fun and rewarding internship!
In this role, you'll:
Work with a creative team of people who are responsible for ensuring that the behavior of our cars is safe, smooth, and predictable to other road users, which includes gracefully handling many complex situations involving social aspects (merging, negotiating narrow roads, etc), while dealing with noisy, uncertain, and incomplete information.
Frame the open-ended real-world problems into well-defined ML problems; develop and apply cutting-edge ML approaches (deep learning, reinforcement learning, imitation learning, etc) to these problems; scale them to Google-sized data pipelines; and streamline them to run in real-time on the cars.
Collaborate with other teams, including the ML infrastructure, simulation and systems engineering teams, as well as various research teams such as Waymo research, Google Brain, DeepMind and academia.
Get an opportunity to publish findings in academic conferences and journals
At a minimum we'd like you to have:
Currently enrolled in a PhD program in Computer Science, Robotics, similar technical field of study
Experience solving problems using Machine Learning with Tensorflow or equivalent tools
Ability to collaborate within and across teams
Strong experience programming in Python with robust and efficient code
It's preferred if you have:
Experience specifically with applying Machine Learning to solve motion planning or related robotics problems
Experience with Reinforcement Learning and/or Learning from Demonstration
Experience with Deep Learning Models (e.g. RNN/LSTM, CNN, VAE, GAN, etc.)
While at Waymo, you will enjoy benefits that cover…
Health and wellness: Our people are at the heart of everything we do. At Waymo, you can enjoy top-notch medical, dental and vision insurance, mental wellness support, a Flexible Spending Account (FSA), a Health Saving Account (HSA), on-site physicians and/or nurses in some locations, and special wellness programs.
Financial wellness: Your financial peace of mind is important to us. At Waymo, we offer competitive compensation, bonus opportunities, equity, a generous 401(k) plan or regional retirement plans, 1-on-1 financial coaching, a 529 College Savings Plan and lots of other perks and employee discounts.
Flexibility and time off: Take the time you need to relax and recharge. Enjoy the flexibility to work from another location for four weeks per year. We support an on-site, hybrid work model and offer remote working opportunities, paid time off, Waymo recharge days, bereavement, sick, and parental leave.
Supporting families: When it comes to growing your family or caring for your loved ones, you have our full support. Enhanced leave options include paid parental leave (birthing parent gets 24 weeks of paid leave, and non-birthing parent gets 18 weeks of paid leave), and 20 subsidized days of backup childcare or adult/elder care. Access to fertility care or adoption support as you grow your family.
Community and personal development: At Waymo, you'll find a range of opportunities to grow, connect, and give back. We offer education tuition reimbursement, personal and professional development, mentorship, and other ways to connect through Employee Resource Groups (ERGs), other internal groups, and even time off to volunteer.
Cool perks: Access to Google offices, cafes, wellness centers, personal training sessions, massages, haircuts, bike repairs, office transportation, commuter benefits and so much more. To support your wellbeing at home, you can enjoy at-home fitness and cooking classes, and more.
* Please note that while our benefits philosophy is the same in every place Waymonauts work, benefits may vary by office/country and are subject to eligibility requirements.
.pdf, .doc, or .docx only. Attachments must not exceed 10MB.
Note: Upon hire, all employees are required to submit proof of legal right to work, consistent with applicable law. Waymo also participates in the E-Verify program.
Waymo Applicant and Candidate Privacy Policy