Awards Season
Big Stories
Pop Culture
Video Games
Celebrities
Tips and Tricks for a Smooth MFA Setup Process with Microsoft Authenticator
In today's digital world, the need for strong security measures is more important than ever. Multi-factor authentication (MFA) is a powerful tool that adds an extra layer of protection to your online accounts. Microsoft Authenticator is a popular MFA app that provides a seamless and secure way to verify your identity. In this article, we will explore some tips and tricks to ensure a smooth MFA setup process with Microsoft Authenticator.
Understanding the Basics of MFA Setup
Before diving into the specific tips and tricks, it's essential to understand the basics of MFA setup using Microsoft Authenticator. The first step is to download the app from your device's app store. Once installed, you'll need to link it to your online accounts by scanning QR codes or manually entering account details.
During the setup process, you may be prompted to choose between different verification methods such as push notifications, one-time passwords (OTP), or biometric authentication. It's crucial to select the method that works best for you while balancing convenience and security.
Tip 1: Keep Your Device Secure
The security of your device plays a crucial role in ensuring the effectiveness of MFA with Microsoft Authenticator. Make sure your device has up-to-date operating system software and security patches installed. Enable device lock screens with strong passcodes or biometric authentication like fingerprint or face recognition.
Additionally, avoid downloading apps or clicking on suspicious links that could potentially compromise your device's security. Regularly scan for malware and keep all apps updated to minimize any potential vulnerabilities.
Tip 2: Backup Your Accounts
Losing access to your Microsoft Authenticator app can be frustrating if you haven't backed up your accounts properly. To avoid this situation, take advantage of the backup feature within Microsoft Authenticator.
By linking your app with your cloud account (such as Microsoft Account or Google Account), you can easily restore your accounts on a new device or in case of app reinstallation. This simple step ensures that even if you lose your device or switch to a new one, you won't have to go through the hassle of setting up MFA all over again.
Tip 3: Test the Setup and Troubleshoot
Once you've completed the MFA setup with Microsoft Authenticator, it's essential to test its functionality. Verify that you can successfully log in to your accounts using MFA. This step will give you peace of mind knowing that everything is working as intended.
In case you encounter any issues during the testing process or while using MFA, don't panic. Microsoft Authenticator provides helpful troubleshooting options within the app itself. Look for support documentation or contact customer support if needed. They can assist you in resolving any technical difficulties and ensure a smooth experience with MFA.
Implementing multi-factor authentication with Microsoft Authenticator is an effective way to enhance the security of your online accounts. By following these tips and tricks, you can ensure a smooth MFA setup process and enjoy peace of mind knowing that your digital presence is well-protected. Remember to keep your device secure, backup your accounts, and test the setup regularly for optimal performance. Stay safe and secure in today's digital landscape.
This text was generated using a large language model, and select text has been reviewed and moderated for purposes such as readability.
MORE FROM ASK.COM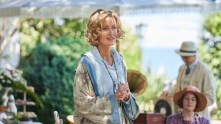 Experiential
Visual Arts
2023-24 Season
Alumni Pride
Arizona Arts Signature Series 21
Arts and the Environment
Arts and Wellbeing
Research in the Arts
Borderlands
Donor Impact Stories
Engaging Arizona
Equity in the Arts
Faculty Focus
Global Impact
In the Kitchen
Interdisciplinary
Medici Circle
Photo Gallery
Photography
Signature Series 2022
Sounds from the Sonoran Desert
Student Success
The Tucson Studio
Murals of Tucson
Wildcat Spirit
Wonder Makes Me
2021 MFA THESIS EXHIBITION
Share on Facebook
Share on Twitter
Share on LinkedIn
Enjoy the very best artworks created by seven MFA candidates from the School of Art in the annual 2021 Master of Fine Arts Thesis Exhibition offered in 3D, 360-degree, virtual reality.
Physically hung in the galleries of the University of Arizona Museum of Art and the School of Art's Joseph Gross Gallery, the exhibition is viewed virtually. Utilizing the 3D space capture program from Matterport, museum visitors have the opportunity to virtually 'walk-through' the different exhibitions and even view the exhibition in VR, which puts you "in the gallery." Each piece of artwork has been carefully scanned to facilitate the new online medium and paired with the navigation aspect allows for great user experience.
The School of Art's MFA Thesis Exhibition is presented annually during the last semester of a graduate student's process to complete the Master of Fine Arts studio degree. During the last year of their coursework, graduates work closely with faculty to develop original art of which the character and reach of works being presented is determined by the graduate.
FEATURING ARTISTS
Anna Brody … this is the only thing we've got
Benjamin Dearstyne Hoste … Tangencies
Danielle Jones … What is Left
Daniel Maxwell … Onward
Trent Pechon … From What Lies Outside It
Lauren C. Steinert … Traces
Bella Maria Varela … @Border_Becky
Some of the content on this site  could be  considered objectionable or offensive by some viewers. There are several works that are graphical depictions of violence, human anatomy, or regard sexuality. Viewer discretion is advised.
Plan your Arizona Experience with the Planning Tool
You might also like, vase lecture: suchitra mattai.
VASE Lecture: Kelli Anderson
To Pass Through Two Doors at Once
Wonders and Witness: Contemporary Photography from Korea
Free admission.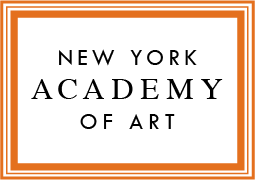 2021 MFA Thesis Exhibition
On view May 13-22, 2021
Open Daily, 10am–6pm By appointment
Wilkinson Gallery New York Academy of Art 111 Franklin Street, NYC 10013 212-842-5126
For inquiries please contact [email protected]
Click here to view the 2021 MFA Thesis Catalog
Courtesy of Eazel / @eazel.art / #Eazel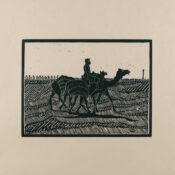 © New York Academy of Art. All Rights Reserved.
111 Franklin Street | New York, NY 10013
By continuing to use this site, you agree to the use of cookies in accordance with our privacy policy .
CELEBRATING 150 YEARS OF CREATIVE EXCELLENCE 1873 — 2023
2021 MFA Thesis Exhibition
Point of contact, community folk art center, syracuse university art museum, the college of visual and performing arts.

Intimacy, Fabulation, and Trauma
In her book Staying with the Trouble, Donna Haraway names her notion of the "thick present" as "the temporality of the thick, fibrous, and lumpy 'now' which is ancient and not," as the ongoing now that "collects up inheritances and makes ongoing possible." The thick present is her expanded notion of temporality, one that is attached to the past and that is not reduced to the instantaneous present. Before Covid-19 hit the world, Anna Tsing wrote that "precarity is the condition of our time." For Tsing, precarity is about being vulnerable to others, is indeterminacy, is living and dying "in capitalist ruins." She suggested that "one value of keeping precarity in mind is that it makes us remember that changing with circumstances is the stuff of survival." Thinking with Haraway and Tsing, this exhibition understands the ongoing temporalities of the thick present as ongoing precarity, and conceives these artists' works as engaging with and telling the life story by Carrying the Thick Present.
Over a year of life with the pandemic has passed. During the last year, the participating artists in this exhibition were either deprived of the opportunity to make art in their studios or abandoned their studios after returning home from abroad. Just like the rest of us, they have experienced lockdown and the adoption of social and physical distancing. They experienced isolation, loss, and grief. These works emerged out of such conditions, out of the uncertainty of precarious thick presents. Artists had to reconsider their practice and to rethink their (and our) ways of being-with others. Under such circumstances, they have found in art making a way to cultivate their conditions for ongoingness, for healing and for staying alive.
The overarching theme of Carrying the Thick Present takes shape by reflecting upon three interrelated notions: intimacy, fabulation, trauma; each unfolding in one different gallery. It is by working through these notions that the twenty-four artists participating in this exhibition have found their ways for engaging with, telling, and Carrying the Thick Present we live in and with it.
Intimacy at Syracuse University Art Museum: twelve artists depict intimate moments of companionship, affect and love; and examine the notion of domesticity and home. Some evoke a sense of boredom, pause, and suspension of time; others contest the boundaries of the intimate space. These works remember. Engaging with intimacy as a way to carrying the thick ongoing life under social and physical distance, these works are capable of creating a timeplace for introspective reflection and affect, re-orienting our sense of time and being with others.
Fabulation at Point of Contact Gallery: six artists explore the potentials of fabulation, that is, of fabricating the real through speculative storytelling and alter-worlding. Eerie environments and monstrous organisms emerge. Communal care, dancing with ghosts, and grieving with others are forwarded as methods of bearing the weight of loss. Gaming and tales of multispecies kinship heighten an awareness of our enmeshment with-in a multispecies landscape. Through the gesture and practice of fabulation, these artists' works offer other configurations to dwelling with loss and open us into an appreciation of our entwined shared living and dying. Through fabulations, these works reimagine the thick present and its multiple past and future durations, disrupting habitual narratives about the self and about our ways of living together.
Trauma at Community Folk Art Center: six artists deal with forms of trauma. Collecting the ongoing pasts that are attached to the thick presents, they explore the trauma that has stemmed from war, violence, and social conflicts. These works are carriers of traumatic histories and presents. Some remind us that the bio- and earth-trauma are entangled in intricate relationships, that we are at the verge of extinction and decay. Yet, for others there are forms of repair and renewal. Biodesign and virtual reality open up possibilities of hopeful temporalities for life and the earth. Rather than closure to traumatic events, these works engage with trauma to meditate on togetherness, on our shared sense of belonging-with.
Art, and all the artists in this exhibition, have the capacity to cultivate conditions for our being and ongoingness-with others in the precarious thick present we live in and with it. Art, and these works, hold the capacity to collect ongoing pasts, stay with thick presents, and reimagine still possible futures. When viewing these works, bear this in mind.
Manuela Hansen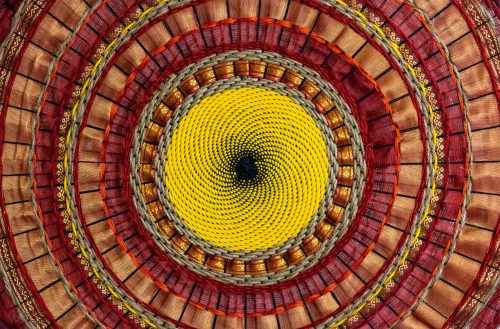 Skip to Content
Skip to Main Navigation
Skip to Search
Indiana University Bloomington Indiana University Bloomington IU Bloomington
Architecture
Comprehensive Design
Digital Art
Fashion Design
Graphic Design
Interior Design
Merchandising
Metalsmithing + Jewelry Design
Photography
Printmaking
Virtual Tour
Fine Arts Fabrication Lab
Kirkwood Hall Fabrication Lab
Wood and Metal Shop
Columbus Fabrication Lab
FoA Bookshop
Museums + Libraries
Center for Innovative Merchandising
Center for Integrative Photographic Studies
ServeDesign Center
Accreditation
Part-time Position Descriptions
Diversity, Equity, and Inclusion Plan
Diversity Report
2025 Strategic Plan
Emergency Preparedness
Staff Directory
Faculty Directory
Faculty Work
Faculty Research
Comprehensive Design B.S.
Fashion Design B.A.
Interior Design B.S.
Merchandising B.S.
Studio Art B.A.
Studio Art B.F.A.
Creative Core
Direct Admission
Laptop Requirement
Scholarships + Financial Aid
Visit/Contact Us
M.Arch (Architecture)
M.F.A. in Studio Art
How to Apply
Graduate Student Funding
Schedule a Visit
Career Preparation
Student Organizations
Academic Advising
Talk to a Career Advisor
Eskenazi School Student Emergency Relief Fund Application
Studio Art B.F.A. Application
Scholarship Application
Studio Art Thesis Exhibitions
Eskenazi Ambassadors
M.F.A./B.F.A. Exhibition Fund
Overseas Study Programs
Exhibitions
MFA / BFA Thesis Shows
Alumni Exhibition
Exhibitions + Events
Vision Magazine 2022-23
Vision Magazine 2021-22
Eskenazi School News
Saša Bogojev: Painting
Thomas Madden: Metals
Kei Ito: Photography
Yuri Kobayashi: Creative Core
Akirash: McKinney International Artist in Residence
Christopher K. Ho: Sculpture
Tiare Ribeaux/Jody Stillwater: Digital Art
Ben Cuevas: Fibers
Wuon-Gean Ho: Printmaking
Nicole Dotin: Graphic Design
Paul S. Briggs: Ceramics
2023-2024 Events
2022-2023 Events
2021-2022 Events
2020-2021 Events
2019-2020 Events
2018-2019 Events
2017-2018 Events
2016-2017 Events
Alumni Connect
Ways to Give
Community + Collaboration
Eskenazi School of Art, Architecture + Design
Alumni + Giving
Grunwald Gallery
Online Exhibitions
Spring 2021 MFA Thesis Shows
The Grunwald Gallery is pleased to present the Spring 2021 MFA Virtual Thesis Exhibitions. These exhibitions feature work created by graduating Studio Art Master of Fine Arts in the Eskenazi School of Art, Architecture + Design at Indiana University, and represent the culmination of each graduate student's research in the arts. The exhibitions feature student work from a variety of studio areas: ceramics, digital art, fibers, graphic design, metalsmithing and jewelry design, photography and printmaking.
Emily Yurkevicz
What Remains Unsaid
Tayla Blewitt-Gray
Next to Myself
Liliana Guzmán
Circular Crisis
Angiee Liliana Rocha Parra
Brandy Scholl
Hope Not Hate
Christine Wang
Mathew Wheeler
Mirror Images
Clarissa Pezone
To Which We Return
Kristoffer Johnson
Tiffany Hokanson
Jiggs Henry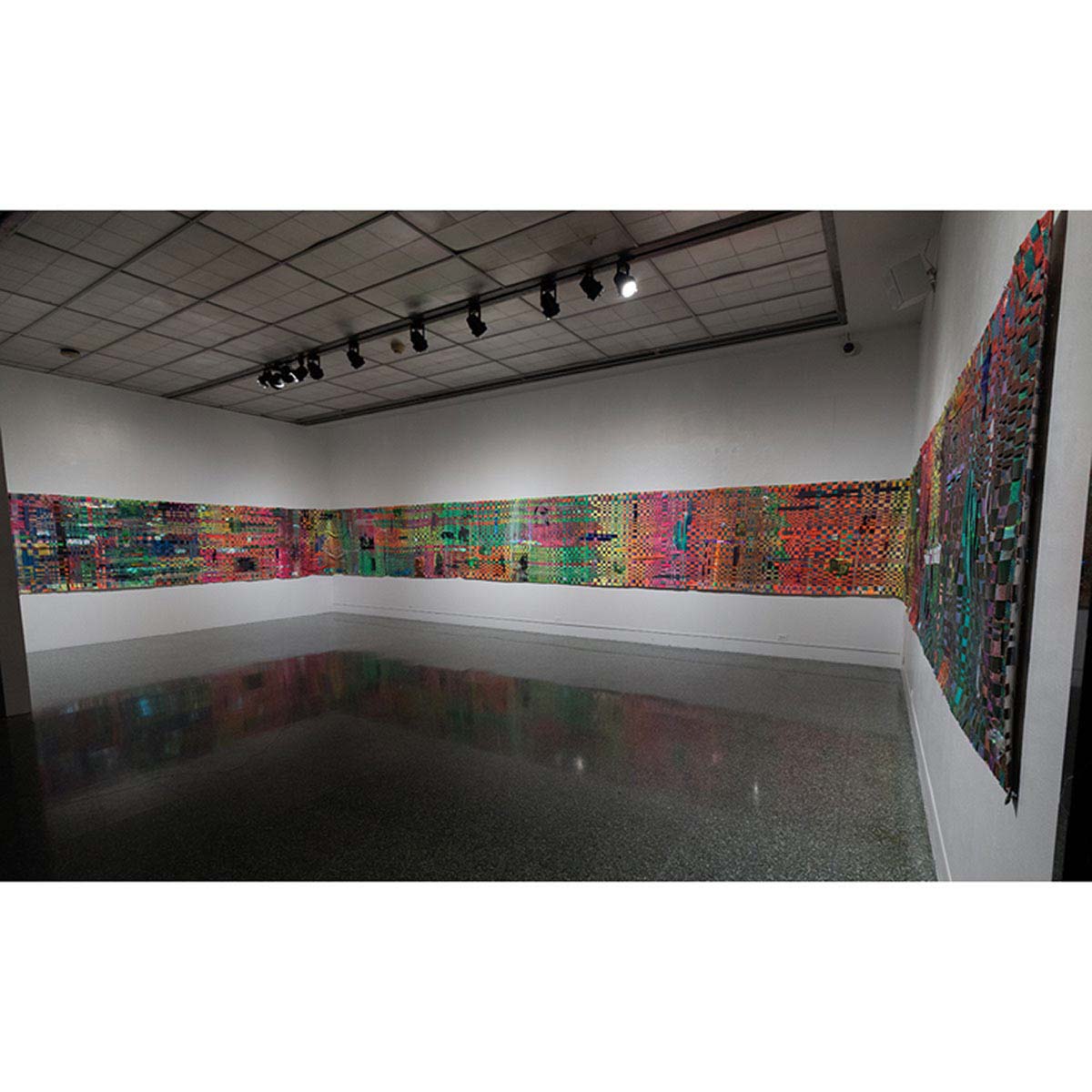 Kathryn Combs
Eskenazi School of Art, Architecture + Design resources and social media channels
Faculty & Staff Intranet
COLLEGE OF ARTS + SCIENCES
2021 Master of Fine Arts Thesis Exhibition
April 24 – May 15, 2021
The Master of Fine Arts Thesis Exhibition  features work produced by candidates for the University at Albany Art Department's two-year, 60 credit hour program of intensive training and study in traditional and contemporary fine art practices. Spring 2021 Master of Fine Arts (M.F.A.) candidates:  Seth Butler , Anya Graf , Hannah Hutchinson , Adrian   Lee , Catherine McTague , Arika Prevost , and  Paul Sunday . 
The exhibition is supported by the Office of the President, Office of the Provost, The University at Albany Foundation, the College of Arts and Sciences, and the Ann C. Mataraso Endowment Fund in honor of Professor Emeritus Mark Greenwold.
Press Release Brochure Collar Works Radio: Embedded with UAlbany MFA 21
louisville.edu
PeopleSoft HR
PeopleSoft Campus Solutions
PeopleSoft Financials
Business Ops
Cardinal Careers
Undergraduate
International
Online Learning
Hite Institute of Art and Design | Department of Art and Design
BA in Art, Track in Studio Art
BA in Art, Track in Art History
BFA in Art, track in Studio Art
BFA in Art, track in Graphic Design
BFA in Art, track in Interior Design
Minor in Art or Art History
Undergraduate Courses Offered
MA in Art (Creative) and Art History: Concentration in Art History
MA in Art (Creative) and Art History: Concentration in Critical & Curatorial Studies
MA/MPA Critical & Curatorial Studies/Public Administration
MFA in Studio Art and Design
Graduate Courses Offered
Undergraduate Admissions
Admission to the MA Program
Admission to the MFA Program
Visit the Hite Institute of Art + Design
Scholarship Information
Upcoming Exhibitions
Current Exhibitions
Past Exhibitions
Hite calendar of events, exhibitions, lectures, & workshops
Join our Mailing List
All Exhibitions
Academic Classrooms & Studio Spaces
Schneider Hall Galleries
Cressman Center for Visual Arts
Bridwell Art Library
Photographic Archives
University Art Collection
The Speed Art Museum
Portland MFA Studio
Faculty Directory
Contact The Department
Art Library
/ Exhibitions
/ All Exhibitions
/ 2021 MFA Thesis Exhibition
2021 MFA Thesis Exhibition
Our websites may use cookies to personalize and enhance your experience. By continuing without changing your cookie settings, you agree to this collection. For more information, please see our University Websites Privacy Notice .
School of Fine Arts
Digital Media & Design
2021 mfa thesis exhibition.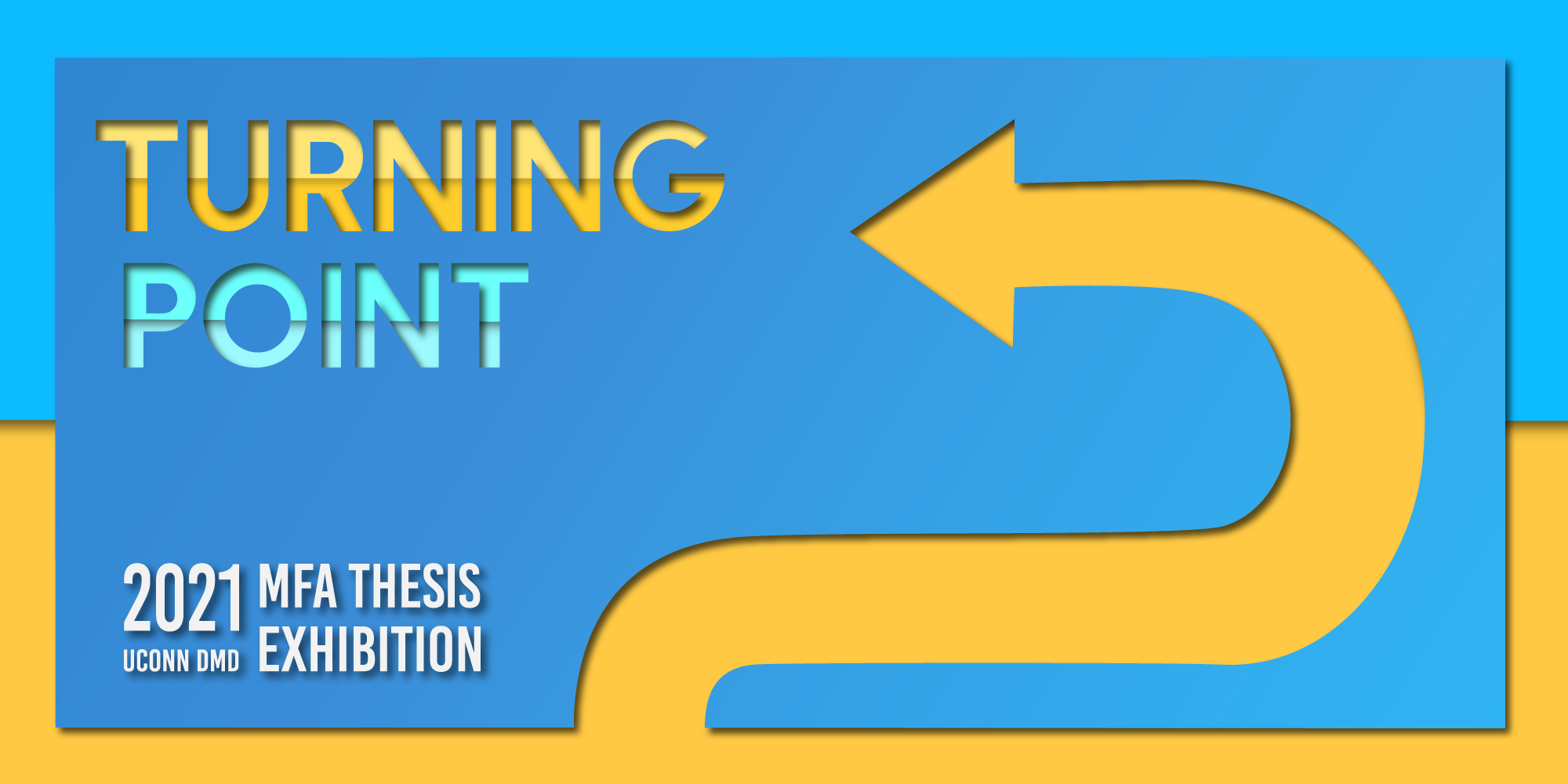 Turning Point 2021 DMD MFA Thesis Exhibition
Welcome to the online exhibition of Turning Point , the University of Connecticut's Department of Digital Media & Design 2021 MFA Thesis Exhibition . Turning Point is also open to the public and students of UConn for limited in-person viewing from March 31st to April 10th, 2021 at the William Benton Museum of Art at 245 Glenbrook Road on the Storrs campus. Museum hours are Wednesday through Friday from 10:00 AM to 4:00 PM and 1:00 to 4:00 PM on Saturdays. 
Turning Point invites viewers to experience a varied range of digital media by graduating Digital Media & Design Master of Fine Arts students. The exhibition features 2D and 3D animations, UI/UX interactions and designs, digital games and virtual reality. Turning Point represents two years of research, creativity, development, experimentation and production.
The exhibition features the work of Emma Atkinson (Baldwinsville, NY, USA), Yucheng Hang (Yangzhou, China), Hongju "Hannah" Lim (Hwajeong, South Korea), Wenchao Lou (Shandong, Qingdao, China), Claudia Nunez (Lima, Peru) and Renoj Varghese (Orange, CT, USA), graduating Master of Fine Arts students of Digital Media & Design at the University of Connecticut.
"Turning Point" Virtual Live Event: Screening and Reception  
Friday April 9, 2021 from 5:00pm-6:30pm EDT.
Join the exhibiting artists for a live virtual event that begins at 5pm EDT with a screening of each artist's work followed by open discussion with the artists. The event is free and open to the public, and will be hosted through the platform GatherTown. Registration is required. A link and further instructions for joining the event will be sent to registered guests. 
REGISTER NOW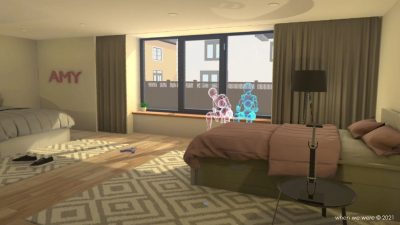 when we were
by Emma Atkinson
Virtual Reality Video Game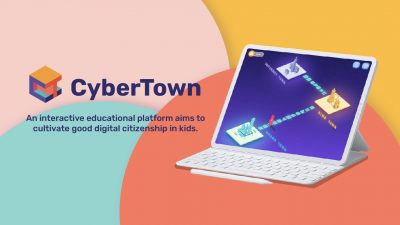 by Yucheng Hang
Interactive UI/UX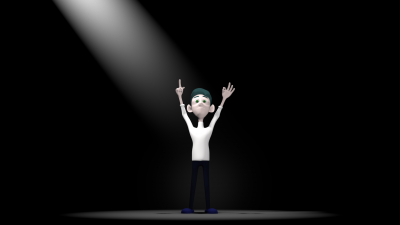 by Hongju "Hannah" Lim
3D Animation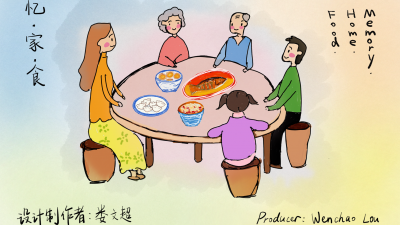 Memory · Home · Food
by Wenchao Lou
2D Mobile Game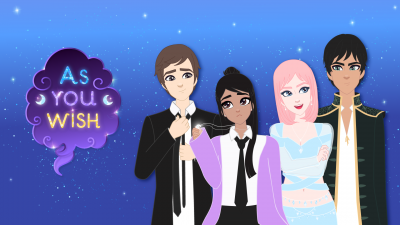 As You Wish
by Claudia Nunez
2D Animation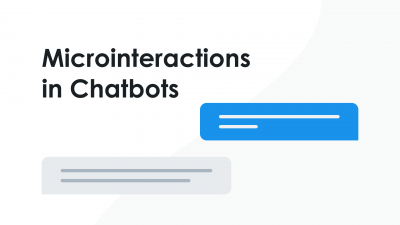 Microinteractions in Chatbots
by Renoj Varghese
I nteractive UI/UX
About the Exhibition 
The artists in Turning Point explore relationships, connections and emotions. Atkinson's virtual reality game, when we were, investigates perspectives and memories. Through exploration, players piece together the relationship between two sisters as they return to their childhood home. Hang's CyberTown is an interactive educational resource aimed at cultivating good digital citizenship in kids, with a focus on teaching safety, responsibility, and kindness. Lim is an animator and a filmmaker who focuses on telling stories about young adults and children. In her short animation film Ensemble , a young adult finds a new appreciation for music after forming  an ensemble with his neighbor. Lou's Memory · Home · Food is a 2D cooking game about traditional Chinese food culture and memories of her family as a child. Nunez's animated TV pilot and pitch bible, As You Wish follows the adventures of a stressed teenager turned witch and the genies under her spell, as they discover the power of friendship and love, but most importantly, believing in themselves. Varghese's project, Microinteractions in Chatbots, consists of animations exploring the ways people can communicate with text-based applications. Each animation has a unique context and chatbot personality. Microinteractions in Chatbots demonstrates how visual elements like typography, color, and motion can showcase a chatbot's character.
Turning Point acts as a reflection on the artists' paths up to this point. The exhibition traces their journeys through fictional and personal narratives, brought to audiences through digital media. Each piece serves as a focal point for the artist's evolution and growth. Together, the exhibition acts as a culmination of their MFA experiences, documented in digital media, and the launching point to their next adventures.
Take a Tour
Open Search
Bachelor of Fine Arts
Combined Degree (BFA + BA/BS)
Areas of Study
Undergraduate Courses
Creative Futures: Career Stories
Undergraduate Student Work
Master of Fine Arts
Post-Baccalaureate Certificate in Studio Art
Master of Arts in Teaching
Graduate Courses
Graduate Student Work
Individual Courses and Workshops
Certificate in Graphic Design
Certificate in Illustration
Certificate in Virtual Reality
Pre-College Graphic Design Bootcamp
Pre-College Intensive in Studio Art
First-year Students
Graduate Students
Transfer Students
International Students
Portfolio Reviews & Submission Requirements
Aid & Tuition
Visit & Connect
Studio Resources
Mentorship & Advising
Career Center
Exhibition Opportunities
Artist Talks and Visits
Fellowships, Awards & Grants
Diversity, Equity, Inclusion, and Justice
Sustainability
Housing & Dining
Health & Wellness
Getting Around
Activities & Organizations
Virtual Exhibitions
Tufts University Art Galleries
Commencement
Mission, Vision, and Values
Our History
Our Location
Dean & Leadership Team
Student Announcements
News & Stories
Community Programming
2021 MFA Thesis & Exhibition Catalog
Download Catalog
Prospective Students
Current Students
Faculty & Staff
Parents & Families
2021 MFA Thesis Exhibition
Get Involved
New Students
Residence Life
On view from May 15 – June 11, 2021 *Viewing limited to friends and family of the graduates, May 15 – 16 Institute of Contemporary Art & Bob Crewe Galleries Gallery hours: Wed–Sun, 12:00 – 5:00pm
The interdisciplinary approach of the Master of Fine Arts at Maine College of Art & Design (MECA&D) asks students to think across traditional academic boundaries, expand their art practice and challenge their intellectual curiosity. This year's MFA Thesis Exhibition features work in a variety of media, including drawing, ceramics, sculpture, painting, photography, textiles, and installation. Seen together, these thesis projects hybridize a range of conceptual themes and material approaches as they relate to visual culture, the political landscape and to contemporary art practice. The 2021 MFA Thesis Exhibition represents the synthesis of each graduate candidate's experience in the Master of Fine Arts in Studio Art program at Maine College of Art & Design.
Artists: Julia Baugh, Hannah Bevens, Caitlyn D'Amico, Lauren Donovan, Dulce Garcia, Chris Gray, Hey! Celly, Chandler Hubbard, Roberta March, Lindsay Mercer, Adam Powers, Jason Rankin, Claudia Sánchez Daza, Lynn Sisler, Jon Stahly, Eliza Ulmer, Nick Vyssotsky
Featured Image: Lauren Donovan, MFA '21
Visual Arts MFA
Class of 2021 mfa thesis exhibition.
Curated by Amy Sadao Exhibition I: September 25–October 16, 2021 Exhibition II: October 30–November 20, 2021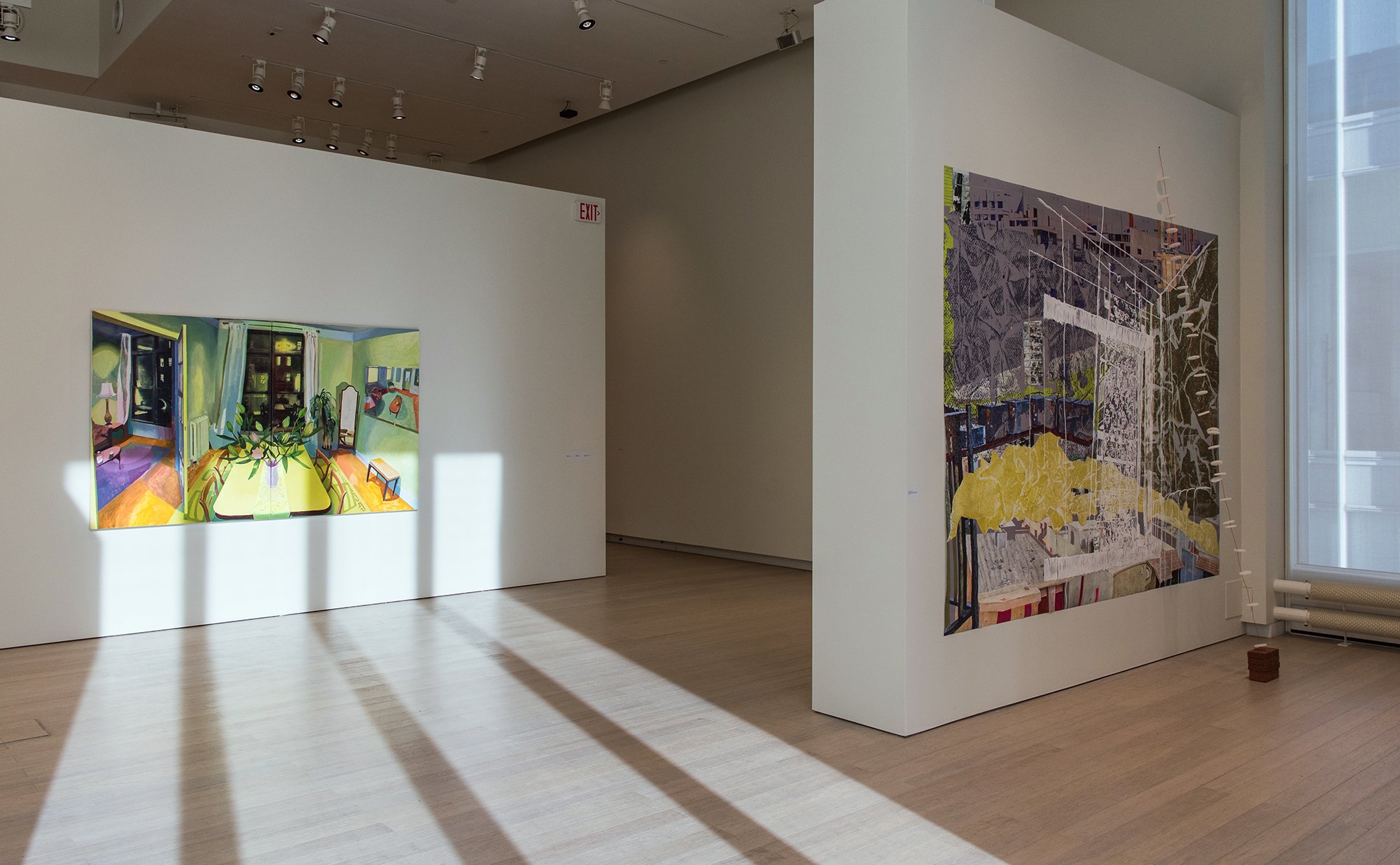 Ivana Carman (left), Farah Mohammad (right)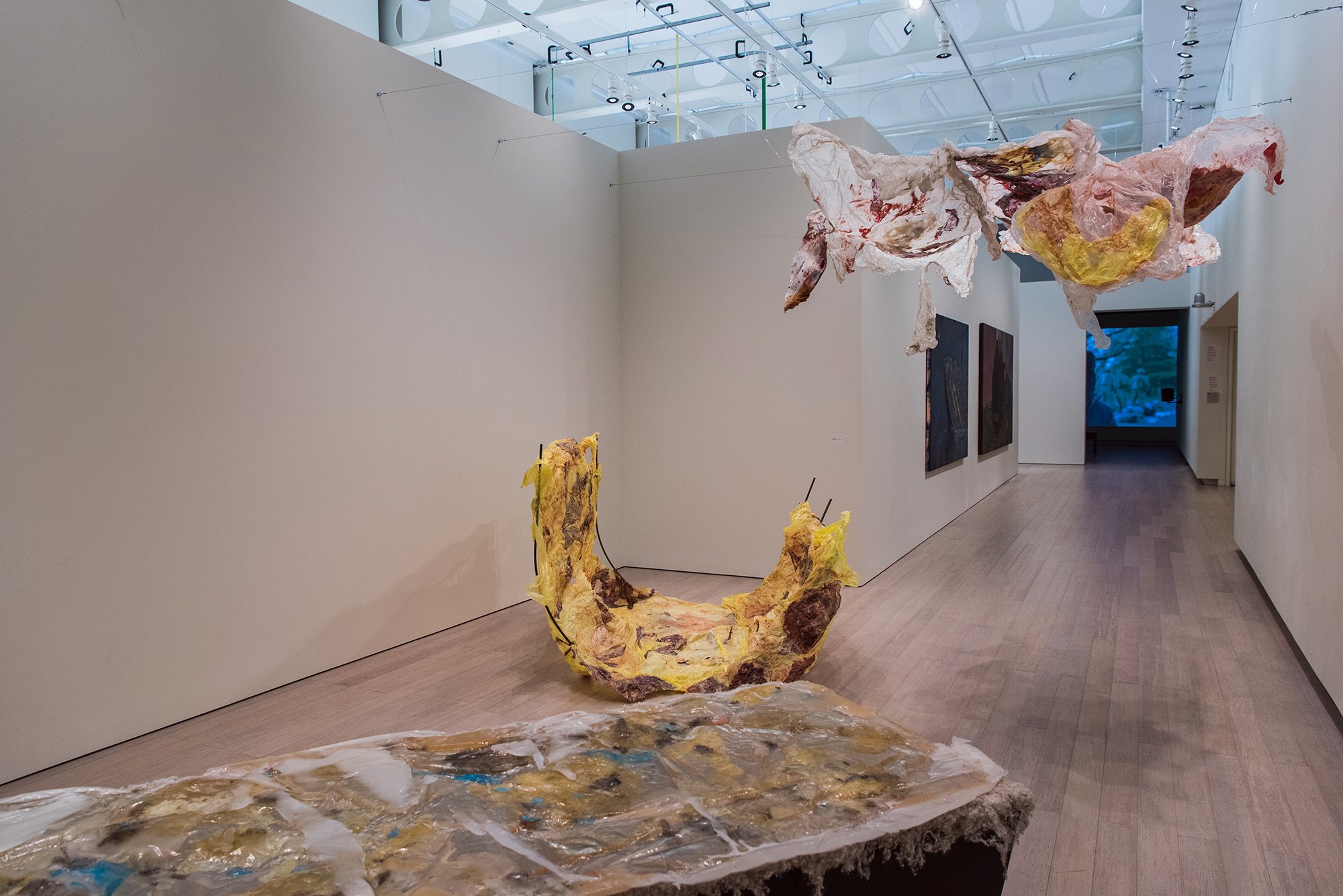 Noga Cohen (left), Yuri Yuan, (middle), Rasel Ahmed (right)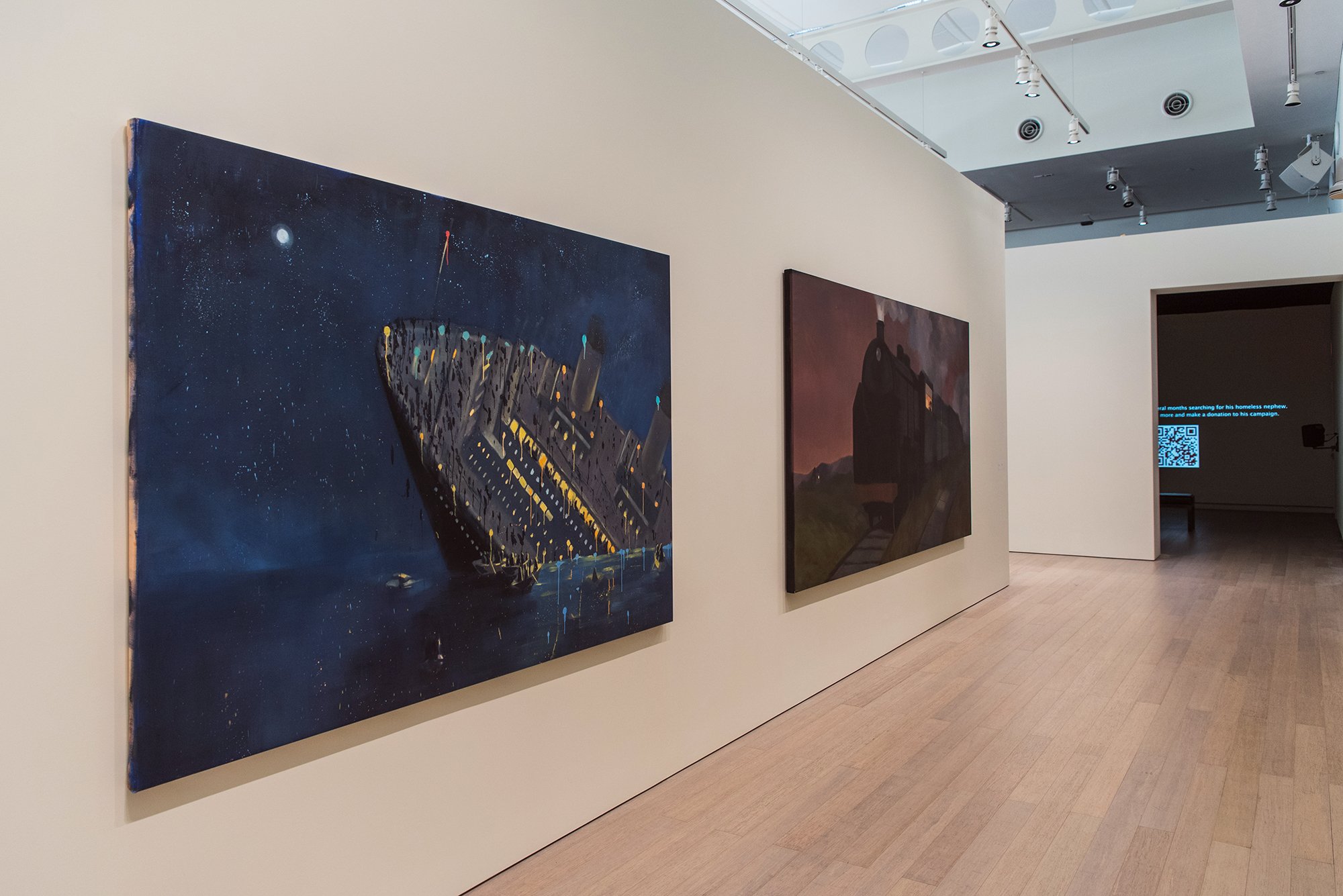 Yuri Yuan (left), Rasel Ahmed (right)
Juan Hernández Diáz (front), Khari Turner (back)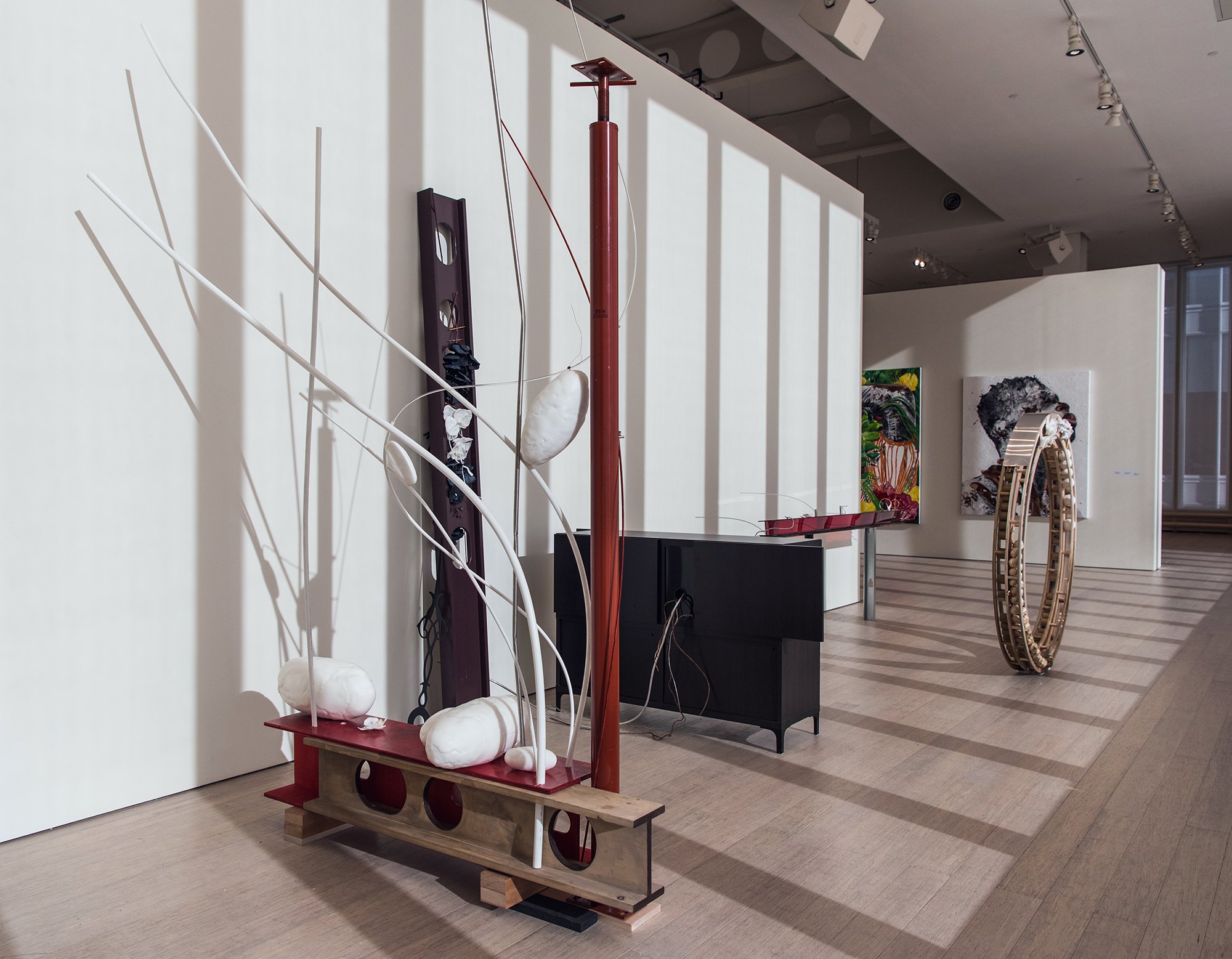 Priscilla Jeong (left), Khari Turner (right)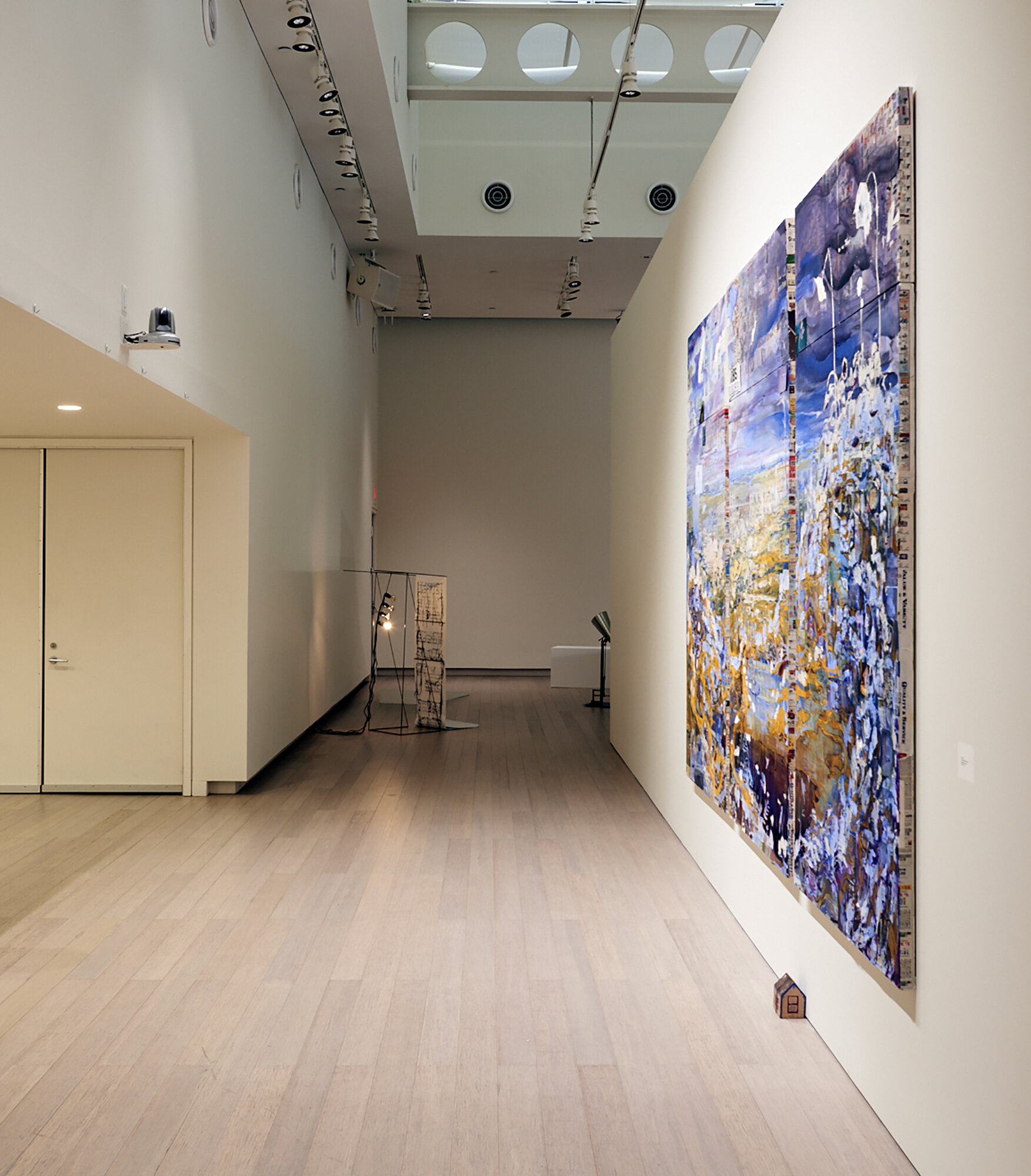 Keli Maksud (left), Ian Decker (right)
Diana Palermo (left), Sergio Miguel (right)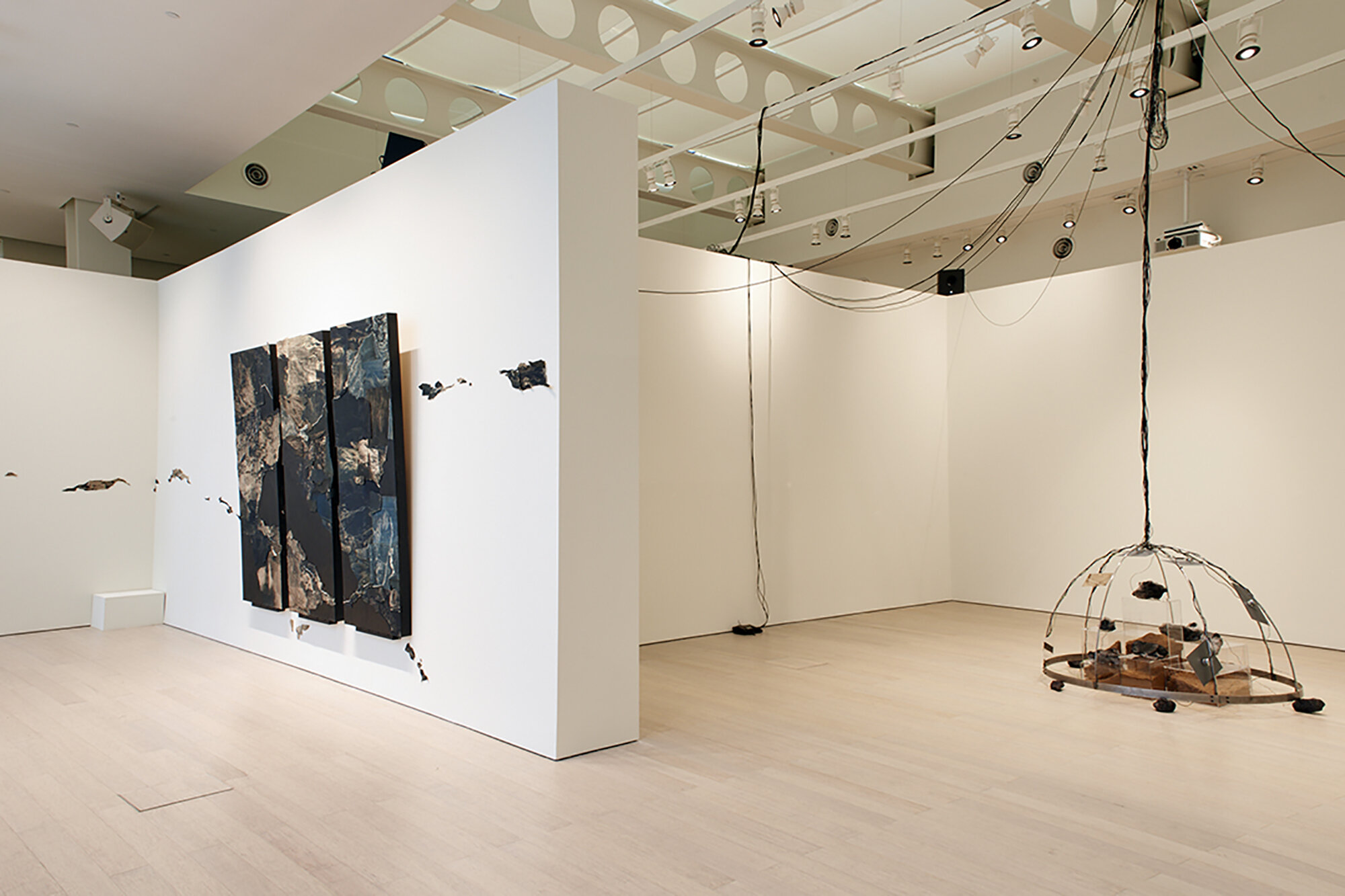 Bicheng Liang (left), Yixuan Shao (right)
Lindsey Brittain Collins (left), Kevin Claiborne (right)
John Rivas (left), Kevin Claiborne (right)
Exhibition Information The Columbia University School of the Arts Visual Arts Program presented the 2021 MFA Thesis Exhibition in two installments at the Lenfest Center for the Arts. This exhibition encompassed work by the 22 artists who completed the Visual Arts MFA Program May 2021 and graduated in October 2021. Curator Amy Sadao notes, "this exhibition of emerging contemporary art looks, sounds, feels like and responds to the world in which it is being made."
Exhibition I Presenting Artists
Sound Artists Avishag Cohen Rodrigues Yixuan Shao
Visual Artists
Lindsey Brittain Collins Kevin Claiborne Ian Decker
Bicheng Liang Keli Safia Maksud Sergio Miguel
Diana Palermo Denisse Griselda Reyes John A. Rivas
Exhibition II Presenting Artists
Sound Artists Tim Kwasny
Rasel Ahmed Ivana Carman Noga Cohen Juan Hernández Díaz
Priscilla Jeong Farah Mohammad Ava Snow Ravich Khari Turner
Raelis Vasquez Yuri Yuan
Exhibition I Virtual Tour
Exhibition II Virtual Tour
Visit the School of the Arts website for more information on students in the MFA-Visual Arts program. Sign up to hear more about events and public programs at Columbia University School of the Arts and the Lenfest Center for the Arts.