Speech introductions
The introduction and conclusion of a speech are essential. The audience will remember the main ideas even if the middle of the speech is a mess or nerves overtake the speaker. So if nothing else, get these parts down!
Introduction
The introduction gives the audience a reason to listen to the remainder of the speech. A good introduction needs to get the audience's attention, state the topic, make the topic relatable, establish credibility, and preview the main points. Introductions should be the last part of the speech written, as they set expectations and need to match the content.
Attention getters
The first few sentences of a speech are designed to catch and maintain the audience's attention. Attention getters give the audience a reason to listen to the rest of the speech. Your attention getter helps the audience understand and reflect on your topic.
Speaker walks up to stage with notes stuck to hands with jelly.
Did you know there is a right way to make a peanut butter and jelly sandwich?
Rob Gronkowski once said, "Usually, about 2 hours before a game, I stuff in a nice peanut butter and jelly [sandwich] with chocolate milk."
A little boy walks in from a long day at school, telling his mom that he is starving. His mom is confused because she knows she sent him to school with a full lunch. As she opens his lunch box, she sees his peanut butter and jelly, with the grape jelly smeared on the side of the bag. She realizes there has to be a better way to make a PB&J.
Bring in a clear sandwich bag with jelly seeping through the bread of a peanut butter and jelly sandwich.
Logical orientation
Once the audience is invested in the speech, logical orientation tells the audience how the speaker will approach and develop the topic.
Peanut butter on both sides of the bread with jelly in the middle is the best way to make a PB&J.
PB&Js have developed a bad reputation, because of the jelly making the bread soggy and hands sticky.
Psychological orientation
Like the logical orientation of a speech, the psychological orientation is also going to provide the audience with a map for how and why the topic is being presented.
Most of us remember our moms – dads too – packing a peanut butter and jelly sandwich in our lunches. We also remember how the jelly did not just stay in the sandwich, but became a new stain on our shirts and the glue that held all the playground dirt to our hands.
We can end this torture for future generations by making sure all parents are aware of the best way to make a PB&J.
I have eaten numerous PB&Js myself, but my real authority on the topic comes from being a mom of two boys and the maker of many PB&Js.
Both the logical and psychological orientations give the audience a road map for the speech ahead as well as cues for what to listen to. This will help the audience transition from the introduction to the main points of the speech.
Beebe, S. A., & Beebe, S. J. (2012). A concise public speaking handbook . Boston: Allyn & Bacon.
Lucas, S. (2012). The art of public speaking . New York, NY: McGraw-Hill.
Sprague, J. & Stuart, D. (2013). The speaker's compact handbook, 4th ed . Portland: Ringgold, Inc.
Vrooman, S. S. (2013). The zombie guide to public speaking: Why most presentations fail, and what you can do to avoid joining the horde . Place of publication not identified: CreateSpace.
You are using an outdated browser. Please upgrade your browser to improve your experience.
What Is YPO?
The YPO Experience
Become a Member
Strategic Relationships
Requirements
Diversity and Inclusion
YPO Global Impact Award
YPO Global Pulse
Facebook UI/Icon – FB – Light Blue Created with Sketch.
Instagram UI/Icon – Instagram Light Blue Created with Sketch.
LinkedIn UI/Icon – LinkedIn Hover Created with Sketch.
YouTube UI/Icon – YouTube – Blue
Most Popular Topics
7 memorable ways to open a speech or presentation.
After hours of preparation, the moment to deliver your speech has arrived. You're standing before the podium, all eyes on you, with confidence that no one could take away. Then you begin…
"Hello, everyone. Thank you for having me. My name is ______ _______, and I am going to be speaking to you today about _______. To begin, _______ is important because…"
Suddenly people begin shifting in their seats, checking their phones, reading the program, talking to one another and doing anything but paying attention to you.
Your opening often determines how long the audience will "tune in" to your presentation. If you bore your audience right from the start, there is little chance that your message will effectively get across.
How do you effectively open a speech or presentation to prevent this from happening? Here are seven effective methods to open a speech or presentation:
Quote Opening with a relevant quote can help set the tone for the rest of your speech. For example, one that I often use to open a presentation dealing with public speaking: "It usually takes me more than three weeks to prepare a good impromptu speech." – Mark Twain
"What If" Scenario Immediately drawing your audience into your speech works wonders. Asking a "what if" question invites the audience to follow your thought process. "What if we were all blunt? How different would our everyday lives be? What would happen if we said what was on our minds, all day every day?"
"Imagine" Scenario A similar method, but more relevant for sensational examples. It puts your audience members directly into the presentation by allowing each member to visualize an extraordinary scenario. "Imagine jumping out of a skydiving plane and discovering your parachute doesn't work. What memories would flash before you? Now imagine the parachute opened. How differently would you act when you landed?"
Question Ask a rhetorical or literal question. When someone is posed with a question, whether an answer is called for or not, that person intuitively answers. "Who wouldn't want to live on an exotic island?"
Silence A pause, whether two seconds or 10 seconds, allows your audience to sit and quiet down. Most audiences expect a speaker to begin immediately. An extra pause brings all the attention right where you should want it – on you.
Statistic Use a surprising, powerful, personalized statistic that will resonate with the audience to get your message across right away. It has the potential to trigger the audiences' emotional appeal. "Look to your left. Now look to your right. One of your seatmates will ___________." "In this room, over 90 percent of us are going to _________."
Powerful Statement/Phrase A statement or phrase can catch the audience's attention by keeping them guessing as to what you're about to say next. Implementing the silence technique afterwards also adds to the effect. "We can not win. We can't win…" (Pause) "… That's what every newspaper in the country is saying."
Ready to elevate your leadership journey?
Apply to ypo now., related insights.
Powering Progress in Canada: Women CEOs Drive an Inclusive Business Landscape
The answer is not 'don't put a price on carbon,' it's 'make sure it's a bloody high price,' particularly for energy companies," he says. "It's not about paying to pollute. It's about driving a rapid but orderly transition that will nonetheless take some decades. Right now, 71 nations have compliance and legislated prices on carbon. It's growing exponentially as a tool for industrial policy. Greg Murray, Co-Founder, KOKO Networks - Greg Murray is Scaling a Tech Platform that Protects Forests by Changing the Way Kenyans Cook
Reach for the Stars: Why Space is the New Frontier for Investors
Subscribe to our newsletter
PRO Courses Guides New Tech Help Pro Expert Videos About wikiHow Pro Upgrade Sign In
EDIT Edit this Article
EXPLORE Tech Help Pro About Us Random Article Quizzes Request a New Article Community Dashboard This Or That Game Popular Categories Arts and Entertainment Artwork Books Movies Computers and Electronics Computers Phone Skills Technology Hacks Health Men's Health Mental Health Women's Health Relationships Dating Love Relationship Issues Hobbies and Crafts Crafts Drawing Games Education & Communication Communication Skills Personal Development Studying Personal Care and Style Fashion Hair Care Personal Hygiene Youth Personal Care School Stuff Dating All Categories Arts and Entertainment Finance and Business Home and Garden Relationship Quizzes Cars & Other Vehicles Food and Entertaining Personal Care and Style Sports and Fitness Computers and Electronics Health Pets and Animals Travel Education & Communication Hobbies and Crafts Philosophy and Religion Work World Family Life Holidays and Traditions Relationships Youth
Browse Articles
Learn Something New
Quizzes Hot
This Or That Game New
Train Your Brain
Explore More
Support wikiHow
About wikiHow
Log in / Sign up
Education and Communications
Communication Skills
Public Speaking
Speechwriting
How to Write a Speech Introducing Yourself
Last Updated: August 31, 2023 Fact Checked
This article was co-authored by Lynn Kirkham . Lynn Kirkham is a Professional Public Speaker and Founder of Yes You Can Speak, a San Francisco Bay Area-based public speaking educational business empowering thousands of professionals to take command of whatever stage they've been given - from job interviews, boardroom talks to TEDx and large conference platforms. Lynn was chosen as the official TEDx Berkeley speaker coach for the last four years and has worked with executives at Google, Facebook, Intuit, Genentech, Intel, VMware, and others. There are 15 references cited in this article, which can be found at the bottom of the page. This article has been fact-checked, ensuring the accuracy of any cited facts and confirming the authority of its sources. This article has been viewed 3,743,417 times.
First impressions have a big impact on how others perceive you, so how you introduce yourself to others is extremely important. Many people call an introductory speech an elevator speech, because it should be succinct enough that you could introduce yourself and tell someone about your goals or interests in the time it takes to ride an elevator. It may also be called an "icebreaker" speech, as it breaks the ice and lets others get to know you. [1] X Research source Consider your words carefully when you write a speech introducing yourself. Crafting a good self-introduction can either build or harm your credibility.
Sample Speeches
Preparing Your Speech
State your name in the very first sentence of your speech. This can be very straightforward: "Good afternoon!/Good morning! My name is Deshawn Smith, and I am a computer programming student at the University of Arkansas."
If the introduction is work-related, mention your interests and your career goals together in the same sentence. This will save on time and convey that your personal interests can serve your professional goals. For example, "I am working on an app that allows people to order pizza from their Twitter account."
You may want to mention your education or professional training background, if it is relevant and appropriate. "This is the fifth app I've designed. My second app, which helped people locate dog parks near them, won an award at my university."
If you are explaining your passion or goal and how it helped formed your progression up to this point, that can help you tell a compelling story about yourself. For example, if you're writing a speech for your college speech class , you might want to explain how you got into computers at an early age and why they're important to you now as you pursue your career goals.
If, however, you are introducing yourself to potential clients at a business lunch, they are probably not interested in your hobbies. They will want to know what you are doing right now and what your skills are.
Try writing one draft with your experience/hobbies and one without, and run both versions by an objective listener who can give you feedback before your speech.
Highlight the qualities, skills and experience you have that are most relevant for the audience and occasion. For example, "Because of my background in app writing and my extensive network of professional connections, I have a strong grasp of what today's young professionals are looking for. My apps offer convenience and immediate gratification."
You are trying to present yourself as a professional while making a strong and lasting impression.
If you're trying to sell yourself to a group of new colleagues, you probably won't need to tell them about your family life, or anything outside of work that isn't directly relevant.
You can simultaneously demonstrate your skills and experience, while presenting yourself as a forward-looking person who is always learning and developing. For example, you could say, "I spend a lot of time attending app conventions and conferences so I can learn what audiences are looking for. I pride myself on staying on the cutting edge of app design."
Try to tie this into your broader outline of your career goals and personal development.
Revising and Practicing Your Speech
Make sure that if this is an assignment, you stay within the assigned guidelines.
If your speech is supposed to be 3-5 minutes, a 7-minute speech and a 2-minute speech are equally inappropriate.
If you are giving a brief introductory speech in an interview , be certain that you don't go over the recommended time.
Avoid long rambling sentences, and use direct and concise prose as much as possible.
Think about your sentence structure carefully. Reading your speech out loud will help you determine when you have overly long sentences that need to be restructured.
Practicing in front of other people will enable you to gauge whether your speech captures the interest of your listeners.
Think about which parts of the speech were successful and which parts weren't.
Try to get as much detailed feedback as possible by asking specific as well as general questions after your speech.
As well as saying "how did you like the speech?", ask specifically what parts were the strongest and weakest.
Check that you delivered a clear message by asking your practice audience what they took away from the speech.
If you are staring down at a piece of paper all the time, the audience might struggle to truly engage with what you are saying.
You can, however, bring an index card with bullet points, just in case you freeze up. You shouldn't write your whole speech on the card, just the main points you hope to cover.
Think of the card as a point of reference, rather than a backup for your speech.
Planning Your Speech
Who is the intended audience?
What is the purpose of my introduction?
What are the expectations others may have?
Stick to one or two main points you want to convey about yourself. You can always add more if time allows it.
Depending on the audience and function of your speech, you shouldn't allow the focus to become too narrow. For example, if you're introducing yourself to a crowd of prospective investors, you'd focus on your skills to build their confidence in you. If you're introducing yourself to a general audience -- say, for a speech class in college -- you can be a bit more wide-ranging.
Remember that you're introducing yourself in general, and you want to present yourself as an interesting and rounded individual. [12] X Research source
That doesn't mean you should spend time talking about your love of baseball when you are introducing yourself in a professional scenario.
Are you hoping to win someone over to your point of view with this introduction, or to inspire/motivate someone to work hard under your leadership?
All of these will affect the things you say in your introduction and the way you say them. [14] X Research source
Delivering Your Speech
You can also try some visualization techniques to help ease your nervousness and give you confidence for your speech.
Imagine the way you will feel when you have finished delivering your speech and are met with smiling faces and resounding applause. Then channel that confidence into the actual speech you are about to deliver.
Avoid crossing your arms or clutching your hands.
Don't stare down at the ground or cling to the table or lecture in front of you.
Make eye contact across the room in a measured and controlled way. Avoid lingering on one person, but also avoid darting your eyes back and forth restlessly.
Try making eye contact with one person on the left side of the room, then one person on the right side of the room. Shift across the room, but in a controlled way that feels natural and relaxed.
Aim for a comfortable, conversational pace of dialogue.
Practicing your speech in front of other people, or recording it and listening back are great ways to judge the tempo of your speech.
Self-deprecating humor can help you come across as humble and likable. For example, if you've accidentally skipped forward in your speech and have to circle back, you could say something like, "And now I'm going to cycle back and tell you something I forgot before. If you wanted to get to know the "real me," you're seeing it now!"
You can also make a quick, humorous nod to your mistake and move on. For example, if you come out and you mess up the very first line, you could say something like, "Wow, excuse me. Here I am so excited to tell you about myself that I've mixed up all my words. Let me try that again."
Don't be too self-deprecating, however. You are still trying to ensure people remember you for your strengths and competencies. Move on quickly.
Expert Q&A
Video . By using this service, some information may be shared with YouTube.
Improve eye contact with the audience. Be direct and move confidently during the speech. Thanks Helpful 19 Not Helpful 3
Do not be afraid to make yourself sound good. After all, this is an introduction, and the first impression you will make. Thanks Helpful 22 Not Helpful 4
If the introduction is too long, you will lose your audience's attention. A good introduction should be short and to the point. Thanks Helpful 18 Not Helpful 6
You Might Also Like
↑ https://courses.p2pu.org/en/groups/public-speaking-2/content/icebreaker-introduce-yourself/
↑ https://courses.lumenlearning.com/publicspeakingprinciples/chapter/chapter-8-outlining-your-speech/
↑ https://www.indeed.com/career-advice/interviewing/how-to-give-an-elevator-pitch-examples
↑ https://www.forbes.com/sites/serenitygibbons/2023/05/31/3-tips-to-set-yourself-apart-with-unique-branding/?sh=5421a3b03baa
↑ https://www.hamilton.edu/academics/centers/oralcommunication/guides/shortening-a-speech
↑ https://writingcenter.unc.edu/tips-and-tools/speeches/
↑ https://www.unr.edu/writing-speaking-center/student-resources/writing-speaking-resources/speech-delivery
↑ Lynn Kirkham. Public Speaking Coach. Expert Interview. 20 November 2019.
↑ https://courses.lumenlearning.com/wm-publicspeaking/chapter/methods-of-speech-delivery/
↑ https://www.comm.pitt.edu/oral-comm-lab/audience-analysis
↑ https://open.lib.umn.edu/writingforsuccess/chapter/6-1-purpose-audience-tone-and-content/
↑ https://pac.org/content/speechwriting-101-writing-effective-speech
↑ https://sps.columbia.edu/news/five-ways-improve-your-body-language-during-speech
↑ https://www.apa.org/monitor/2017/02/tips-speaking
↑ https://professional.dce.harvard.edu/blog/10-tips-for-improving-your-public-speaking-skills/
About This Article
To write a speech introducing yourself, start by organizing the information you want to include. When writing content, consider the purpose of the speech, your intended audience, and your goals for the introduction. You can speak about your education, professional background, career/career goals, and outside interests, but keep things brief and to the point. Only include information that is important and relevant to your listeners. Don't forget to state your name in the first sentence of the speech. To learn more from our English Ph.D. co-author, such as how to practice and memorize your speech, continue reading the article! Did this summary help you? Yes No
Reader Success Stories
Rebecca Steudeman
Feb 27, 2017
Did this article help you?
Rose Martinez
Oct 26, 2018
May 26, 2017
Kutmanai Kutia
Jul 17, 2018
Joseph Johnson
May 16, 2017
Featured Articles
Trending Articles
Watch Articles
Terms of Use
Privacy Policy
Do Not Sell or Share My Info
Not Selling Info
Get all the best how-tos!
Sign up for wikiHow's weekly email newsletter
Get in touch with us  – here
About Ginger
All programmes and courses
Storytelling Mastery
Elevate: Purpose-driven leadership for turbulent times
1-2-1 training/coaching
Public Speaking Fundamentals
Executive Presence
Influencing Upwards
Influencing to Drive Change
An introduction to TED-Style Speaking
Virtually Brilliant Programme
Boosting Women's Voices
Building Your Personal Brand
Courageous Communications
High-Impact Communications
The Essentials of Storytelling for Business
hello@gingerleadershipcomms.com
+44 (0) 207 3888 645
Five of the Best Speech Opening Lines
Great opening lines to a speech get us curious and can set the direction for a powerful talk. In those first few seconds you have the chance to gain your audience's attention, earn their trust, and persuade them you are someone worth listening to. The best introductions to speeches are a mile away from the standard welcomes and thank yous that set the snoozometer to max. Get it right, and those initial words can captivate the crowd from the off, creating a connection with every individual in the room. But how do you go about opening your speech with something different and memorable? A great place to start is looking at examples of introductions to successful speeches to see what you can learn from them. To show you what we mean, we've picked some of our favourite opening lines from TED talks, home to some of the best conference speeches in the world. From funny stories to hard-hitting introductions, TED talks show the art of the possible when it comes to getting your speech off to a kick-ass start. Have a go at guessing the speaker, or the focus of the rest of their talk (hint…we give you the answers later on).
Do you want to improve your public speaking? Why not view our Public Speaking Courses !
Guess the Speech: Five of the best speech opening lines
Speech A: Good morning. How are you? It's been great, hasn't it? I've been blown away by the whole thing. In fact, I'm leaving.
Speech B: For a long time, there was me, and my body. Me was composed of stories, of cravings, of strivings, of desires of the future. Me was trying not to be an outcome of my violent past, but the separation that had already occurred between me and my body was a pretty significant outcome. Me was always trying to become something, somebody. Me only existed in the trying. My body was often in the way.
Speech C: Sadly, in the next 18 minutes when I do our chat, four Americans that are alive will be dead from the food that they eat.
Speech D: Okay, now I don't want to alarm anybody in this room, but it's just come to my attention that the person to your right is a liar. (Laughter) Also, the person to your left is a liar. Also the person sitting in your very seats is a liar. We're all liars. What I'm going to do today is I'm going to show you what the research says about why we're all liars, how you can become a liespotter and why you might want to go the extra mile and go from liespotting to truth seeking, and ultimately to trust building.
Speech E: Imagine a big explosion as you climb through 3,000 ft. Imagine a plane full of smoke. Imagine an engine going clack, clack, clack, clack, clack, clack, clack. It sounds scary. Well I had a unique seat that day. I was sitting in 1D.
Answers: Who delivered these great opening lines?
These examples pack a punch for very different reasons. There's absolutely no chance of the audience zoning out when the speaker goes straight in with such a powerful start. So, who gave these speeches, and why are the introductions so good? Time for the big reveal….
A: Sir Ken Robinson says schools kill creativity
Deceptively simple, the opening lines for this speech set the tone for what has become the most viewed TED talk of all (currently nearly 57 million views). Far from being just 'throat clearing', Sir Ken's funny introduction cleverly paves the way for a talk that will gently but profoundly show us a new way of looking at education. It's as if we are at a dinner party, being hosted by Sir Ken – he makes us feel comfortable, interested and open all at once. We are not being lectured to (which is always a possibility when education is the subject matter of choice), we want to learn and hear more. Very skilful indeed.
Ginger tip: funny introductions
Using humour in your introduction can be a great way to get your speech off to a flying start – but only if you do it in a way that feels natural. This example shows how you can make people laugh without telling a joke. It's about finding your own funny and feeling totally comfortable with what you're saying. If it feels a bit forced to you, it definitely will to your audience. You don't have to make people roll around on the floor laughing, but light-hearted and amusing anecdotes can add energy and engagement to your talk – which is especially needed if you're in the dreaded after-lunch slot . Remember, when you open your speech with something funny, you are setting the tone for the rest of your talk – so you'll need to pepper humour throughout.
Extra Ginger nuggets
How to write a funny speech Funny inspiring speakers talks
B: Eve Ensler: Suddenly, my body
As you'd expect from a the writer of the Vagina Monologues, the start of this speech opening was profound, stark in its honesty and inviting. We empathize and want to know more. Unfortunately this speech suffered from a common affliction that writers face; in getting focused on the precise words of the speech (in this instance, Eve Ensler read her speech), we can get disconnected from the full power of the material. Whilst the words were powerful, we would have enjoyed the rest of this speech more if Eve had given herself permission to find the right words in the moment, rather than needing to be perfectly scripted.
Ginger tip: going unscripted
You want it to be perfect. You're worried about forgetting something vital. You're scared of doing it wrong. These are common and perfectly understandable reasons why people opt to script their speech and read it word for word. But rather than delivering a foot-perfect performance, you're more likely to lose the vital connection with the audience. Not to mention risking plunging yourself into the dreaded 'I'm sorry I've lost my place' scenario. More than anything, people want you to be human and to speak from the heart. It takes confidence to ditch your notes, but with some simple techniques, you can prepare and remember your speech in a way that allows you to deliver a clear, compelling and authentic talk.
How to start a speech with power and confidence How to remember a speech without notes
C: Jamie Oliver's TED Wish: Teach every child about food
This is one of our favourite ever TED talks, and it doesn't pull its punches from the very first line. Jamie Oliver manages to balance preparation (statistics, stories, well-developed ideas) with heart in his TED talk. This speech opening line both makes our jaws drop to the ground in shock at such a statistic and opens our hearts to the human side of the story. Powerful stuff.
Ginger tip: punchy facts
Opening your speech with a hard-hitting fact can quickly add credibility to your talk and demonstrate the scale of an issue. It's best to keep statistics simple and make them as relevant to the audience as possible, so it feels memorable rather than dry. Resist the urge to stuff the rest of the speech with stats. Try to stick to a few powerful facts and bring them to life with real examples.
Extra Ginger nuggets:
The key to presenting data…is not to present data How to make a powerful point with your speech
D: Pamela Meyer: How to spot a liar
We love talks that balance humour and connect us to the subject matter in hand – and Pamela Meyer does this perfectly in her TED talk opening line. By bringing a challenge straight to us, in our very seats, Pamela engages us and makes sure the talk is about 'me' the audience member. We're laughing and ready to listen. Great job.
Ginger tip: setting up a problem
Setting up a problem at the start of your speech immediately creates a reason for listening and a direction for your talk. And if you involve the audience in the problem, it's even more powerful. It doesn't have to be something completely new, in fact telling us what we already know and explaining why that's a problem can be a really engaging way to start. Depending on the subject matter, you can frame the problem in different ways – from serious to humorous. And it gives a natural structure to the rest of your talk as you explore how to solve the issue.
The best way to engage your audience Five methods to master audience interaction
E: Ric Elias: 3 things I learned while my plane crashed
Wow, what an opening! Who wouldn't want to know more? Ric Elias showed here how powerful it is to jump straight into a story, with no fussing around with thank yous and throat clearing. Unfortunately after the winning start, the rest of the talk lacked some of the gusto and drama of its opening lines. What can we learn from this? Start with power, but make sure you structure your talk to include a journey that will continue to keep us involved all the way through.
Ginger tip: start with a story
Stories are one of the most effective ways to inspire others. We're hard wired to connect with stories and your experience of the world is one of the most valuable speaking tools that you possess. Telling a story is a popular way to open a speech because it can quickly build that all-important human connection with your audience. If you have a message that's personal, or if you're trying to influence your audience to make a change, a story is a great place to start.
Why is it so important to tell your story? 3 storytelling secrets for public speaking
Creating the best introduction for your speech
We hope these examples of great opening lines demonstrate that you don't have to conform to the 'safe' introductions we're all used to hearing at corporate conferences. In fact, at Ginger, we dare our speakers to rip up the 'rulebook', to be courageous, and to take a different approach to setting the scene. You can find even more tips in our free guide, The 10 best ways to start your talk . We'd love to hear your thoughts on these and other examples of great opening lines – so please share your ideas in the comments below.
Beyond introductions
Of course, it's all very well creating a captivating introduction, but you don't want the rest of your talk to fall off a cliff edge after you've built it up so spectacularly. Maintaining the audience's attention for the rest of your speech is just as important. We've developed the TED-style Talk Guidebook to help you through the process of writing a brilliant speech. Whether you're crafting a short talk or a keynote, it will help you create a speech that's as good as a TED talk – so you can wow your audience from the first word to the final thank you. If you'd like to get hands-on support with becoming a better public speaker, then take a look at our training courses. There's something for every level, from nervous beginners to becoming a leading speaker on the world stage. We'd love to welcome you along.
UK based? Here's some courses that you might enjoy:
Presentation Skills and Essentials
Leadership and Communications
TED Talk Presentations
Ginger Leadership Communications
This showcase of inspiring female speakers is part of Ginger's work with game changing leaders.

Want to create or adapt books like this? Learn more about how Pressbooks supports open publishing practices.
9.1 The Importance of an Introduction
Learning objectives.
Explain the general length of an introduction.
List and explain the five basic functions of an introduction.
Understand how to use three factors of credibility in an introduction.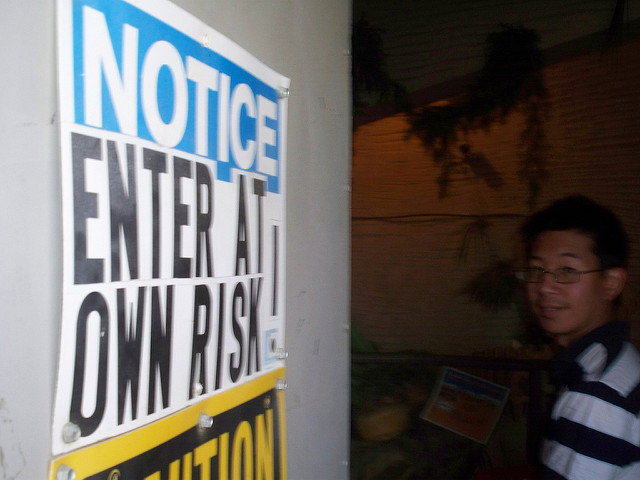 Brian Indrelunas – enter at your own risk – CC BY-NC 2.0.
The introduction for a speech is generally only 10 to 15 percent of the entire time the speaker will spend speaking. This means that if your speech is to be five minutes long, your introduction should be no more than forty-five seconds. If your speech is to be ten minutes long, then your introduction should be no more than a minute and a half. Unfortunately, that 10 to 15 percent of your speech can either make your audience interested in what you have to say or cause them to tune out before you've really gotten started. Overall, a good introduction should serve five functions. Let's examine each of these.
Gain Audience Attention and Interest
The first major purpose of an introduction is to gain your audience's attention and make them interested in what you have to say. One of the biggest mistakes that novice speakers make is to assume that people will naturally listen because the speaker is speaking. While many audiences may be polite and not talk while you're speaking, actually getting them to listen to what you are saying is a completely different challenge. Let's face it—we've all tuned someone out at some point because we weren't interested in what they had to say. If you do not get the audience's attention at the outset, it will only become more difficult to do so as you continue speaking. We'll talk about some strategies for grabbing an audience's attention later on in this chapter.
State the Purpose of Your Speech
The second major function of an introduction is to reveal the purpose of your speech to your audience. Have you ever sat through a speech wondering what the basic point was? Have you ever come away after a speech and had no idea what the speaker was talking about? An introduction is important because it forces the speaker to be mindfully aware of explaining the topic of the speech to the audience. If the speaker doesn't know what her or his topic is and cannot convey that topic to the audience, then we've got really big problems! Robert Cavett, the founder of the National Speaker's Association, used the analogy of a preacher giving a sermon when he noted, "When it's foggy in the pulpit, it's cloudy in the pews."
As we discussed in Chapter 6 "Finding a Purpose and Selecting a Topic" , the specific purpose is the one idea you want your audience to remember when you are finished with your speech. Your specific purpose is the rudder that guides your research, organization, and development of main points. The more clearly focused your purpose is, the easier your task will be in developing your speech. In addition, a clear purpose provides the audience with a single, simple idea to remember even if they daydream during the body of your speech. To develop a specific purpose, you should complete the following sentence: "I want my audience to understand that…" Notice that your specific speech purpose is phrased in terms of expected audience responses, not in terms of your own perspective.
Establish Credibility
One of the most researched areas within the field of communication has been Aristotle's concept of ethos or credibility. First, and foremost, the concept of credibility must be understood as a perception of receivers. You may be the most competent, caring, and trustworthy speaker in the world on a given topic, but if your audience does not perceive you as credible, then your expertise and passion will not matter. As public speakers, we need to make sure that we explain to our audiences why we are credible speakers on a given topic.
James C. McCroskey and Jason J. Teven have conducted extensive research on credibility and have determined that an individual's credibility is composed of three factors: competence, trustworthiness, and caring/goodwill (McCroskey & Teven, 1999). Competence is the degree to which a speaker is perceived to be knowledgeable or expert in a given subject by an audience member. Some individuals are given expert status because of positions they hold in society. For example, Dr. Regina Benjamin, the US Surgeon General, is expected to be competent in matters related to health and wellness as a result of being the United States' top physician.
Figure 9.1 Regina Benjamin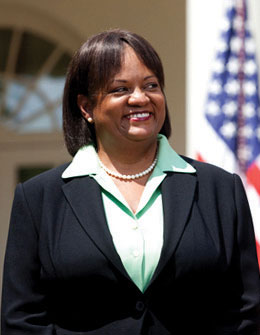 Source: Photo by Lawrence Jackson, White House photographer, http://www.whitehouse.gov/assets/images/surgeon_general-0075.jpg .
But what if you do not possess a fancy title that lends itself to established competence? You need to explain to the audience why you are competent to speak on your topic. Keep in mind that even well-known speakers are not perceived as universally credible. US Surgeon General Regina Benjamin may be seen as competent on health and wellness issues, but may not be seen as a competent speaker on trends in Latin American music or different ways to cook summer squash. Like well-known speakers, you will need to establish your credibility on each topic you address, so establishing your competence about the energy efficiency of furnace systems during your informative speech does not automatically mean you will be seen as competent on the topic of organ donation for your persuasive speech.
The second factor of credibility noted by McCroskey and Teven is trustworthiness , or the degree to which an audience member perceives a speaker as honest. Nothing will turn an audience against a speaker faster than if the audience believes the speaker is lying. When an audience does not perceive a speaker as trustworthy, the information coming out of the speaker's mouth is automatically perceived as deceitful. The speaker could be 100 percent honest, but the audience will still find the information suspect. For example, in the summer of 2009, many Democratic members of Congress attempted to hold public town-hall meetings about health care. For a range of reasons, many of the people who attended these town-hall meetings refused to let their elected officials actually speak because the audiences were convinced that the Congressmen and Congresswomen were lying.
In these situations, where a speaker is in front of a very hostile audience, there is little a speaker can do to reestablish that sense of trustworthiness. These public town-hall meetings became screaming matches between the riled-up audiences and the congressional representatives. Some police departments actually ended up having to escort the representatives from the buildings because they feared for their safety. Check out this video from CNN.com to see what some of these events actually looked like: http://www.cnn.com/video/#/video/bestoftv/2009/08/07/ldt.sylvester.town.hall.cnn?iref=videosearch . We hope that you will not be in physical danger when you speak to your classmates or in other settings, but these incidents serve to underscore how important speaker trustworthiness is across speaking contexts.
Caring/goodwill is the final factor of credibility noted by McCroskey and Teven. Caring/goodwill refers to the degree to which an audience member perceives a speaker as caring about the audience member. As noted by Wrench, McCroskey, and Richmond, "If a receiver does not believe that a source has the best intentions in mind for the receiver, the receiver will not see the source as credible. Simply put, we are going to listen to people who we think truly care for us and are looking out for our welfare" (Wrench, McCroskey & Richmond, 2008). As a speaker, then, you need to establish that your information is being presented because you care about your audience and are not just trying to manipulate them. We should note that research has indicated that caring/goodwill is the most important factor of credibility. This means that if an audience believes that a speaker truly cares about the audience's best interests, the audience may overlook some competence and trust issues.
Provide Reasons to Listen
The fourth major function of an introduction is to establish a connection between the speaker and the audience, and one of the most effective means of establishing a connection with your audience is to provide them with reasons why they should listen to your speech. The idea of establishing a connection is an extension of the notion of caring/goodwill. In the chapters on Language and Speech Delivery, we'll spend a lot more time talking about how you can establish a good relationship with your audience. However, this relationship starts the moment you step to the front of the room to start speaking.
Instead of assuming the audience will make their own connections to your material, you should explicitly state how your information might be useful to your audience. Tell them directly how they might use your information themselves. It is not enough for you alone to be interested in your topic. You need to build a bridge to the audience by explicitly connecting your topic to their possible needs.
Preview Main Ideas
The last major function of an introduction is to preview the main ideas that your speech will discuss. A preview establishes the direction your speech will take. We sometimes call this process signposting because you're establishing signs for audience members to look for while you're speaking. In the most basic speech format, speakers generally have three to five major points they plan on making. During the preview, a speaker outlines what these points will be, which demonstrates to the audience that the speaker is organized.
A study by Baker found that individuals who were unorganized while speaking were perceived as less credible than those individuals who were organized (Baker, 1965). Having a solid preview of the information contained within one's speech and then following that preview will definitely help a speaker's credibility. It also helps your audience keep track of where you are if they momentarily daydream or get distracted.
Key Takeaways
Introductions are only 10–15 percent of one's speech, so speakers need to make sure they think through the entire introduction to ensure that they will capture an audience. During an introduction, speakers attempt to impart the general and specific purpose of a speech while making their audience members interested in the speech topic, establishing their own credibility, and providing the audience with a preview of the speech structure.
A speaker's perceived credibility is a combination of competence, trustworthiness, and caring/goodwill. Research has shown that caring/goodwill is probably the most important factor of credibility because audiences want to know that a speaker has their best interests at heart. At the same time, speakers should strive to be both competent and honest while speaking.
What are the five basic functions of an introduction? Discuss with your classmates which purpose you think is the most important. Why?
Why is establishing a relationship with one's audience important? How do you plan on establishing a relationship with your audience during your next speech?
Of the three factors of credibility, which do you think is going to be hardest to establish with your peers during your next speech? Why? What can you do to enhance your peers' perception of your credibility?
Baker, E. E. (1965). The immediate effects of perceived speaker disorganization on speaker credibility and audience attitude change in persuasive speaking. Western Speech, 29 , 148–161.
McCroskey, J. C., & Teven, J. J. (1999). Goodwill: A reexamination of the construct and its measurement. Communication Monographs, 66 , 90–103.
Wrench, J. S., McCroskey, J. C., & Richmond, V. P. (2008). Human communication in everyday life: Explanations and applications . Boston, MA: Allyn & Bacon, pp. 33–34.
Stand up, Speak out Copyright © 2016 by University of Minnesota is licensed under a Creative Commons Attribution-NonCommercial-ShareAlike 4.0 International License , except where otherwise noted.
Share This Book
Personal Development
Sales Training
Business Training
Time Management
Leadership Training
Book Writing
Public Speaking
Live Speaker Training With Brian
See Brian Speak
Coaching Programs
Become a Coach
Personal Success
Sales Success
Business Success
Leadership Success
15 Ways to Start a Speech + Bonus Tips
You have heard the saying "First impressions are lasting; you never get a second chance to create a good first impression."
The same is true when talking about how to start a speech…
The truth is, when you start your speech, you must focus everything on making a positive first impression on your audience members (especially if you are doing the presentation virtually ). The introduction is basically the formal greetings for speeches, so let's be sure to get this right to really hook the audience.
Here are 15 different ways to start a speech as well as 2 extra BONUS tips at the end.
1) Thank the Organizers and Audience
You can start by thanking the audience for coming and thanking the organization for inviting you to speak.
Refer to the person who introduced you or to one or more of the senior people in the organization in the audience.
This compliments them, makes them feel proud and happy about your presence, and connects you to the audience like an electrical plug in a socket.
2) Start With a Positive Statement
A presentation tip at the start is to tell the audience members how much they will like and enjoy what you have to say.
For example, you might say:
"You're really going to enjoy the time we spend together this evening. I'm going to share with you some of the most important ideas that have ever been discovered in this area."
Remember that speaking is an art, so be an artist and take complete control of your performance,
3) Compliment the Audience
You can begin by complimenting the audience members sincerely and with great respect.
Smile as if you are really glad to see them as if they are all old friends of yours that you have not seen for quite a while.
You can tell them that it is a great honor for you to be here, that they are some of the most important people in this business or industry, and that you are looking forward to sharing some key ideas with them.
You could say something like:
"It is an honor to be here with you today. You are the elite, the top 10 percent of people in this industry. Only the very best people in any field will take the time and make the sacrifice to come so far for a conference like this."
4) Start Your Speech By Referring to Current Events
Use a current event front-page news story to transition into your subject and to illustrate or prove your point. You can bring a copy of the newspaper and hold it up as you refer to it in your introduction.
This visual image of you holding the paper and reciting or reading a key point rivets the audience's attention and causes people to lean forward to hear what you have to say.
5) Refer to a Historical Event
For many years, I studied military history…
Especially the lives and campaigns of the great generals and the decisive battles they won. One of my favorites was Alexander the Great.
One day, I was asked to give a talk on leadership principles to a roomful of managers for a Fortune 500 company.
I decided that the campaign of Alexander the Great against Darius of Persia would make an excellent story that would illustrate the leadership qualities of one of the great commanders in history.
I opened my talk with these words:
"Once upon a time there was a young man named Alex who grew up in a poor country. But Alex was a little bit ambitious. From an early age, he decided that he wanted to conquer the entire known world. But there was a small problem. Most of the known world was under the control of a huge multinational called the Persian Empire, headed by King Darius II. To fulfill his ambition, Alex was going to have to take the market share away from the market leader, who was very determined to hold on to it.
This is the same situation that exists between you and your major competitors in the market today. You are going to have to use all your leadership skills to win the great marketing battles of the future."
6) Refer to a Well Known Person
You can start by quoting a well-known person or publication that recently made an important statement.
One of the subjects I touch upon regularly is the importance of continual personal development.
I will say something like:
"In the twenty-first century, knowledge and know-how are the keys to success. As basketball coach Pat Riley said, 'If you are not getting better, you are getting worse.'"
7) Refer to a Recent Conversation
Start by telling a story about a recent conversation with someone in attendance.
For instance, I might say:
"A few minutes ago, I was talking with Tom Robinson in the lobby. He told me that this is one of the very best times to be working in this industry, and I agree."
8) Make a Shocking Statement
You can start your talk by making a shocking statement of some kind.
For example, you might say something like:
"According to a recent study, there will be more change, more competition, and more opportunities in this industry in the next year than ever before. And 72 percent of the people in this room will be doing something different within two years if they do not rapidly adapt top these changes."
Click here If you want to learn more techniques to wow your audience.
9) Quote From Recent Research
You can start by quoting a recent research report.
One example is:
"According to a story in a recent issue of Businessweek, there were almost 11 million millionaires in America in 2018, most of them self-made."
10) Start Your Speech By Giving Them Hope
The French philosopher Gustav Le Bon once wrote, "The only religion of mankind is, and always has been hope."
When you speak effectively, you give people hope of some kind.
Remember, the ultimate purpose of speaking is to inspire people to do things that they would not have done in the absence of your comments.
Everything you say should relate to the actions you want people to take and the reasons that they should take those actions.
11) Be Entertaining
Bill Gove used to walk onto the stage after his introduction if he had just finished talking to someone on the side and was breaking off to give his talk to the group.
The audience got the feeling that his entire talk was one continuous conversation, devoid of meaningless filler words .
Bill would often go to the edge of the stage and then drop his voice in a conspiratorial way, open his arms, and beckon the audience members to come a little closer.
He would say, "Come here, let me tell you something," and then he would wave them forward as though he was about to tell a secret to the entire room.
The amazing thing was that everyone in the room would lean forward to hear this "secret" that he was about to share. People would all suddenly realize what they were doing and break out in laughter. It was a wonderful device to get the audience into the palm of his hands.
12) Ask a Question
You can open by making a positive statement and then ask a question requiring a show of hands.
Try something like this:
"This is a great time to be alive and in business in America. By the way how many people here are self-employed?"
Raise your hand to indicate what you want people to do. I have used this line, and after a number of hands go up, I then say to someone who raised their hand in the front, "How many people here are really self-employed?"
Invariably, someone will say, "We all are!"
I then compliment and affirm the answer: "You're right! We are all self-employed, from the time we take our first jobs to the day that we retire; we all work for ourselves, no matter who signs our paychecks."
13) Open With a Problem
You can start with a problem that must be solved. If it is a problem that almost everyone has in common, you will immediately have the audience's complete and undivided attention.
For example, you could say:
"Fully 63 percent of baby boomers are moving toward retirement without enough money put aside to provide for themselves for as long as they are going to live. We must address this problem and take action immediately to ensure that each person who retires will be able to live comfortably for the rest of his or her natural life."
14) Make a Strong Statement, Then Ask a Question
You can start by making a strong statement and then ask a question. You then follow with an answer and ask another question. This gets people immediately involved and listening to your every word.
Here's an example:
"Twenty percent of the people in our society make 80 percent of the money. Are you a member of the top 20 percent? If not, would you like to join the top 20 percent or even the top 10 percent? Well, in the next few minutes, I am going to give you some ideas to help you become some of the highest-paid people in our society. Would that be a good goal for our time together today?"
15) Tell a Story
You can start your talk with a story. Some of the most powerful words grab the complete attention of the audience are, "Once upon a time…"
From infancy and early childhood, people love stories of any kind. When you start off with the words, "Once upon a time…" you tell the audience that a story is coming. People immediately settle down, become quiet, and lean forward like kids around a campfire.
When I conduct full-day seminars and I want to bring people back to their seats after a break, I will say loudly, "Once upon a time there was a man, right here in this city…"
As soon as I say these words, people hurry back to their seats and begin to listen attentively to the rest of the story.
The story technique is very effective.
In fact, its probably one of the best public speaking tips I've learned to this day.
Bonus Tip: Tell Them About Yourself
Very often, I will start a speech to a business, sales, or entrepreneurial group by saying:
"I started off without graduating from high school. My family had no money. Everything I accomplished in life I had to do on my own with very little help from anyone else."
It is amazing how many people come up to me after a talk that began with those words and tells me that was their experience as well.
They tell me that they could immediately identify with me because they too had started with poor grades and limited funds, as most people do. As a result, they were open to the rest of my talk, even a full-day seminar, and felt that everything I said was more valid and authentic than if I had been a person who started off with a successful background.
Building a bridge like this is very helpful in bringing the audience onto your side.
Bonus Tip: Get Them Talking to One Another
You can ask people to turn to the person next to them to discuss a particular point.
For instance, you could say:
"Tell the person next to you what you would like to learn from this seminar."
Whatever you ask your audience members to do, within reason, they will do it for you. Your commands and your thought leadership will easily influence them, as long as you ask them with confidence.
By following any one of these tips for starting your speech, you are sure to grab your audience's attention every time. How do you start a speech? Let me know in the comments.
« Previous Post 9 Tips to End a Speech With a Bang Next Post » 15 Ways to Overcome Your Fears of Writing a Book
About Brian Tracy — Brian is recognized as the top sales training and personal success authority in the world today. He has authored more than 60 books and has produced more than 500 audio and video learning programs on sales, management, business success and personal development, including worldwide bestseller The Psychology of Achievement. Brian's goal is to help you achieve your personal and business goals faster and easier than you ever imagined. You can follow him on Twitter , Facebook , Pinterest , Linkedin and Youtube .
Most Recent
The Power Of Positive Thinking
Proven Ways to Instantly Improve Performance at Work
How To Become A Public Speaker: Tips to Get Started And Grow Your Speaking Career
Public Speaking Courses: Everything To Know & How to Find the Best One
How to Sell and Become a Master Salesperson
Free Webinar: How To Write a Book and Become a Published Author
Free Video Series: 3-Part Sales Mastery Training Series
Free Assessment: The Confidence Factor
Free Assessment: Discovering Your Talents
Browse Categories
Follow Brian & Join the Discussion
Free Resources
Best Sellers
Knowledge Base
Shipping & Returns
Privacy Policy
About Brian
Brian Recommends
Your Privacy is Guaranteed. We will never give, lease or sell your personal information. Period!
© Copyright 2001-2023 Brian Tracy International. All Rights Reserved.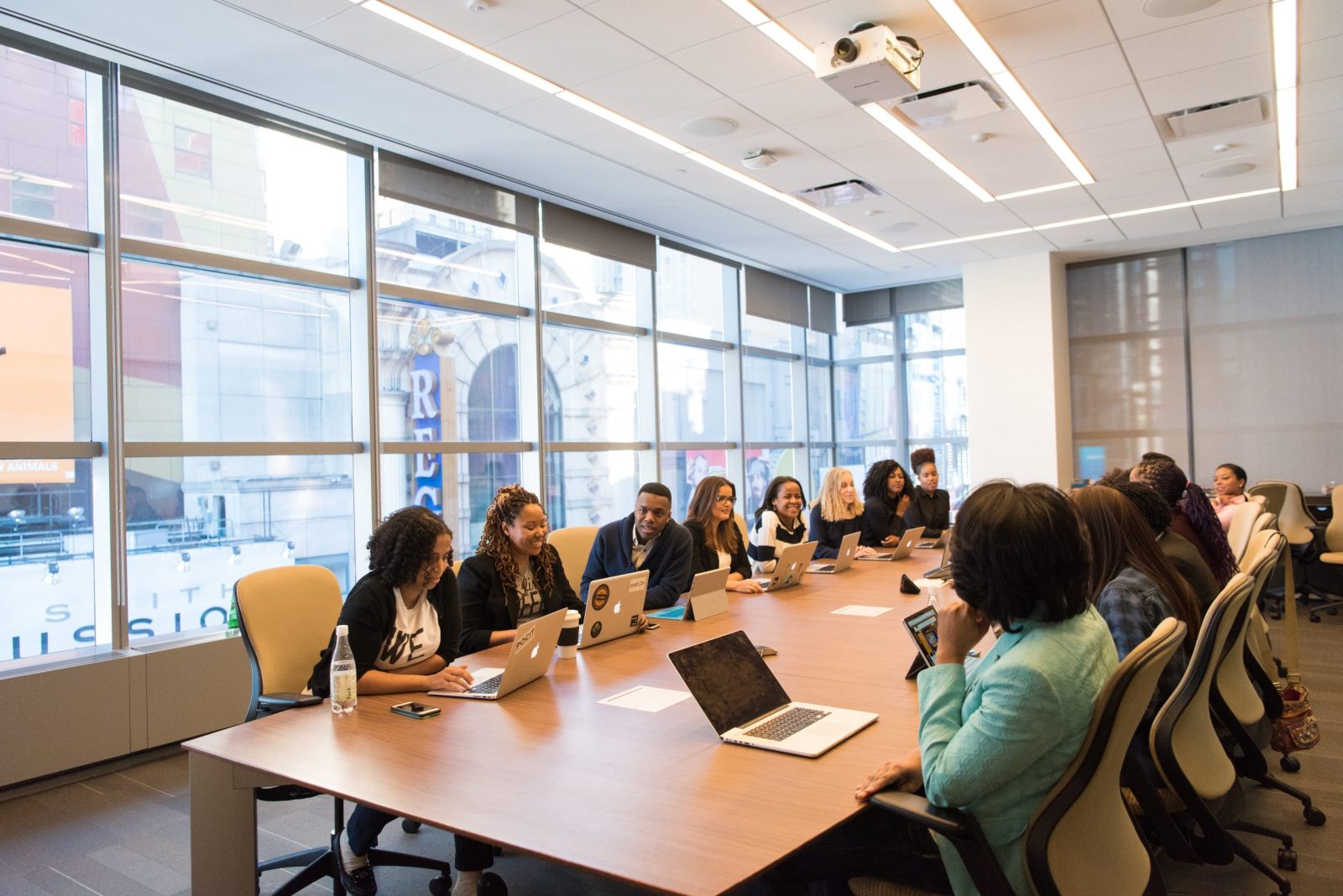 4 Ways of Making the Best Introduction Speech
I like building and growing simple yet powerful products for the world and the worldwide web.
Published Date : December 17, 2020
Reading Time :
First impressions influence how others perceive you. An impactful and best introduction speech about yourself will significantly affect a crowd's first impressions if delivered succinctly and tactfully.
It is splendid to deliver your speech to the audience. However, the actual speech delivery can be challenging as many individuals struggle with nervousness and forgetfulness that can affect speech delivery. Also, planning and composing a self-introduction speech can be a nerve-wracking and tedious process.
How do we overcome the jitters, prepare, compose, and deliver the most impactful introduction speech to our intended audience?
Let me share the fail-proof ways of planning, creating, and delivering compelling and remarkable introduction speech ideas.
Pro tip: Before giving any speech make sure that you practice your speech at least three times. You can use Orai to practice in private and get feedback on your speech .
What is Introduction Speech ?
This speech is the primary means of introducing oneself to an intended crowd. The crowd can be your colleagues, employers, groupmates, business partners, or only people you will like to influence your thoughts and beliefs. It should be concise enough to introduce your goals, interests, or ideas in a short time.
Importance of Speech of Introduction
A speech of introduction presents a brief background of yourself to the crowd regarding goals, interests, strengths, beliefs, and achievements. It is concise enough to introduce, break the ice, and imprint oneself on the public.
Introduction speech can be a forerunner of other prominent addresses, an introduction for a guest speaker, or just a speech that elicits acquaintance and influence.
Four Characteristics of a Good Self-introduction Speech
Leaving lasting first impressions is as important as giving your introductory speech . Good speech of self-introduction must have the following qualities:
Details about your personal life and success should be presented as accurately and factual as possible regarding names, dates, and events. There should be no bluffs included, and events should be chronologically correct as it reflects your credibility and honesty.
A good introduction speech example should be concise in delivering your goals, interests, and intended influence on the crowd but not too dragging to create impatience. The longer you talk, the higher chances of the audience getting disinterested in your intentions, leading to impatience and disengagement.
It is essential to give a catchy, concise, and factual introduction to promote and sustain audience engagement.
Adaptable to the Audience and Occasion
A speech of self-introduction should convey information that is relevant and adaptable to the intended audience and occasion. You can jot down notes about the audience's preferences and type of event and accustom your speech accordingly. Nothing is more impactful than an introduction speech that significantly appeals to audience interest and occasion-specific.
You can create a steady build of anticipation for your speech by adding inspirational words, quotations, or compelling words. In this manner, your audience will sustain their engagement with your address and initiate interaction.
Let us go to the most tedious task of creating an introduction speech .
Steps in Creating an Introduction Speech
The step-by-step process of crafting your speech of introduction includes:
Preparation
Practice and editing
Planning; and
Actual delivery of a speech .
Preparing for your speech involves creating a speech outline, presenting hobbies and interests, self-selling, and standing out.
The following sentences are part of an introduction speech example based on the steps of speech preparation:
"Good Morning! My name is John Dewey, and I am a computer programming student at Berkeley University.'' [straightforward introduction]
"I am developing an app that allows people to order pizza through their Twitter accounts. This innovation is the latest app that I designed." [interest and career plans]
"My second app won a University award for its contribution to helping people locate nearby dog parks." [relevant work background]
"Because of my extensive knowledge in app writing and wide professional connections, I know what is useful and helpful to youth nowadays. My apps provide convenience and immediate assistance." [self-selling]
"I allot lots of time attending app conventions to know the preferences of my audience and always to develop top-cut app designs." [stand out]
Practice and Editing
The second major step in speech creation is practicing and editing your speech . You can trim down your speech , use short sentences, rehearse, and memorize your address accordingly.
An introduction speech example showing the use of simple sentences is presented below:
"I used to stay at the off-campus dorm with my best friend. It is in this dorm that I began assembling and disassembling cellphones and laptops."
Planning your speech ahead of time involves determining your target audience, relevant points, and speech purpose and tone.
Actual Delivery of the Speech
Lastly, essential considerations before delivering your actual speech include relaxation, acceptable body language , avoidance of rush, and use of humor in case of a mistake.
How Do You Start a Speech of Introduction?
Finally, after spending hours outlining, editing, and rehearsing your speech of introduction, you are about to deliver the speech to the actual target audience.
The start of an introduction speech is crucial as it captures the audience's attention and determines the length of interest and engagement of your audience towards your speech . If your crowd felt bored at the start of the speech , there is a small chance of conveying your audience's influence and message.
Let us take on the different ways of starting a speech of introduction and actively engross your target crowd.
1. Current Events Reference
Starting your speech with a current, relevant news event is an effective way to grab attention, as it shows the relevance of the topic in today's world. You can use news or the latest trends related to your intended speech purpose and target audience.
An excellent introduction speech example may start with "Good afternoon. America hits 1,000,000 cases of Covid-19 for July 2020."
2. Use of Quotations
Initiating an introduction speech with a pertinent quote sets the tone for the rest of the speech . You can start a speech of introduction with a quote from Bill Gates, "Life is not fair, get used to it."
3. The 'What If' Scenario
The power of engagement lies in the speaker's ability to immediately draw his/her crowd's attention to the speech . Asking a 'what if' scenario entices the public to follow the flow of your thoughts.
"What if we are the sole human inhabitants of this galaxy? What would happen if our races become extinct?"
4. Use of the Word 'Imagine'
This technique applies the guided imagery by attracting your audience toward visualizing a mental image of an extraordinary situation. It aims to engage all the audience's senses to maximize impact and encourage them to think positively.
"Imagine being stranded on a deserted island with no one beside you. What would be the first thing that you would do?"
5. Storytell
A well-rehearsed short story or anecdote draws the audience's attention and elicits emotional involvement and inspiration during a speech . People would remember personal stories easier than formal public speeches.
Start with a touching story from someone or your life story, and watch how this story paints an immediate visual appeal relatable to your audience.
"When I was young, we had a large dog that protected me from harm…"
6. Begin with a Shock
Have your audience hanging on their seats during your speech by delivering powerful, compelling, or startling statements followed by a brief silence. You will have them engaged with your speech while wondering what you will say next.
"We cannot lose. We can't lose…"
7. Ask Questions
Presenting a literal or figurative question to your audience at the opening of your speech elicits an intuitive answer, whether a response is needed or not. It allows the audience to feel included in your thoughts and build some sense of rapport.
"Who would not want to be perpetually rich from his perseverance?"
8. Play with Humor
Humor is an effective way of gaining an audience's interest. You can crack a few jokes to start your speech , but always make it appropriate and relatable to your target audience and occasion.
9. Statistics
You can use a compelling, personalized statistic that will incite an emotional plea and convey your message directly across the audience. It can also be an astonishing factual statistic that provides a solution to the audience's problems and relevant to your chosen topic.
"It is amazing to think that 70% of the world population recovered from Covid-19…"
How Do You End an Introduction Speech ?
As compelling as you sound when you start your speech and proceed with the body, you are in a great challenge to end your speech as confidently and impactful as possible.
The following are unique finishes for your formal speech of introduction while confidently leaving a call to action or a gentle emotional tug. You can even create your signature close for your introduction speech .
1. Title
You can use the title of your speech (if there are any) as your final remarks. Final words linger, cements your message, and moves your audience.
2. Circular
You can bounce back to your opening quote or story, reiterate, and summarize the main points of your speech .
"We have arrived at the end where we have started…"
3. Challenge
You can leave an impressive call or challenge for change, action, or participation from your audience. This challenge will motivate your audience to initiate actions based on what they heard from your speech .
"Let us not rise to get up but rise once we have fallen…"
4. Quotation
Cite a famous quotation to create a lasting impression for your speech , as well as initiating its closure.
"With your help, we can think anew, and act anew on the new issues before us today." – quote from President Abraham Lincoln
5. Repetitive
Use a phrase and build it repetitively and cumulatively, similar to an increasing drum roll. This repetitive finish will increase the impact of your speech to the audience.
"A duty, do it. An opportunity, grab it. A journey, enjoy it. A goal, attain it…"
6. Singsong
Deliver and restate a specific phrase a few times within your speech . Ask your audience to repeat back the phrase on cue. This singsong finish leaves a remarkable ending to your speech .
7. Benediction
You can extend kind gestures by giving blessings at the end of your speech .
"Godspeed and take care on your journey…"
8. Congratulatory
Use a congratulatory remark as the final part of your speech . This congratulatory finish motivates the audience toward change or action.
"I salute all the individuals on their selfless plight…"
9. Demonstration
Lastly, you can show some gestures or point to a prop to signal the closure of your speech .
For example, you can imitate the closure of a book with your hands and say, "Now concludes the final chapter…"
Sample Self-Introduction Speech Outline
Here is an example of an introductory speech outline that will serve as a guide for your creation of self-introductory speech :
SPEECH OUTLINE:
Grab their interest
Provide background information
Create your item of discussion using minimal sentences
Cite examples
Offer an impressive answer to your self-introduction speech .
Here are the links for more sample introductory speech outlines:
https://orai.com/glossary/self-introduction-speech/
https://www.template.net/business/outline-templates/introduction-speech-outline/
https://www.hawaii.edu/mauispeech/documents/introjackoutlinewordtemplate.doc
Sample Self-introduction Speech Topics
The following are self-introduction topics that you can use for your speech :
What sets you apart from other individuals?
What's your main goal in life?
What incident plays a large part in your life? Tell the incident and message.
What are your unique skills?
What are your essential milestones in your life?
Parting Words
An introduction speech is an essential means of delivering your purpose and influence to your target crowd. It can either build or break your credibility or provide a compelling impression on your audience.
You can start by preparing, practicing, editing, and planning for your impactful speech . Once the speech is deliberately created, you can now deliver, initiate, and end your speech of introduction through the various tips mentioned.
Your speech can obtain long-lasting first impressions by delivering a remarkable and powerful self-introduction speech with a bang and ending it with a call for action or change.
Shake away your jitters. You can also download the Orai app to conceptualize, deliberate, and deliver your most promising and compelling introduction speech ! Start your free trial today, available on the app store.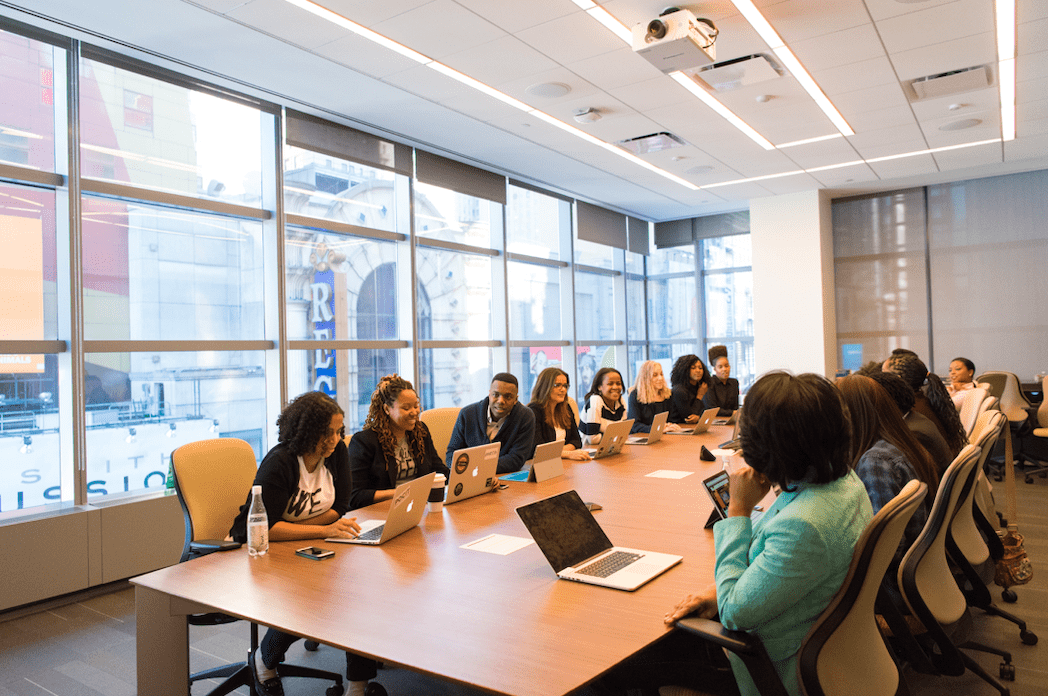 You might also like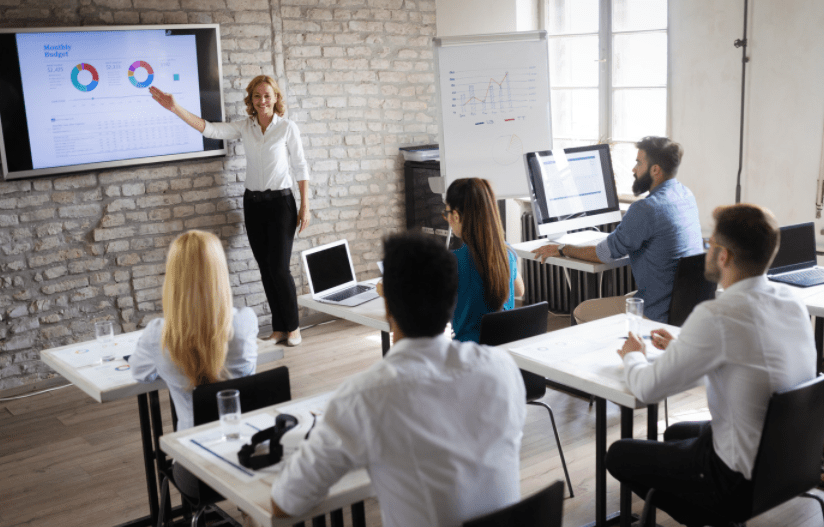 Presentation Software: PowerPoint Alternatives
2023 Complete Guide to Presentation Templates 📊
Master Public Speaking
7 ways for opening a speech! The ideal speech introduction to grab your audience's attention
Maybe you know this: you may or must give a speech, but how do you start? Whether you're giving a speech as an employer or to your colleagues, or you're an external keynote speaker, the principles are always the same. Likewise, your preparation is not much different: whether it's a keynote at a kick-off event , the festive speech at the company Christmas party , a motivational speech at a team event or even a laudatory speech at an awards ceremony – the search for the right begining should not be left to chance.
How do you get your audience's attention so that they want to listen and can follow you easily? How do you sound interesting? In this article you will get the necessary tips for your ideal start for your next speech to inspire your audience. I have collected these speech introductions and examples in my work in the field of public speaking as a presenter and keynote speaker in front of over 5 million people.
Why is the beginning, i.e. the first few minutes of a presentation, so important? This is where the first impression is being made. Your audience intuitively decides within a few seconds whether they like the speaker and want to follow. After that, you still have up to three minutes to pick up your audience with the content of your speech.
Stop guessing how to WOW your audience!
We will send you our secret ingredients to WOW your audience for free! In the MAGIC MOMENTS FORMULA you can learn how to take any audience of any size and create a deep emotional experience for them in order to create a deeper emotional bond with you and your brand.
The first impression is crucial for further success
There's a saying that goes, " There's no second chance for a first impression. " It takes between 100 milliseconds and 7 seconds for your audience to get the same impression of you. If you as a speaker fail to make that first impression, no matter how impressive your speech, it will be very difficult to pick up your audience.
US comedian Jerry Seinfeld , one of the most famous American comedians of the 90s, said that his fame only gives him a starting bonus for the first three minutes – at the latest then he has to deliver. If you don't enjoy the celebrity bonus in your speeches, that means you have to deliver right from the get go to win over your audience.
Requirements for the ideal introduction for your speech
Before you can wow people as a speaker and give any thought to content, you need to set the stage. If you want to give a good speech and move your audience from A to B, two things are essential: you need to know where you want to go and where your audience is coming from .
Know the outcome of your speech
If you don't know in which direction you want to move your audience, then no amount of tips will get you there. So before you tinker with the ideal introduction, you need to be clear about what your outcome is .
What feeling do you want the audience to have when you leave the stage? What impression do you want to convey as a speaker? Even more public speaking tips you can find here.
Know your audience members
If you want to catch a fish, you have to use a bait that tastes good to the fish, not to the fisherman . The same applies to presentations: who decides what is a top speech? That is, of course, in the eye of your audience. Therefore, it is all the more important to know who the people are, listening to your speech.
An American proverb says that your audience doesn't care how much you know until they know how much you care. Your audience won't pay attention to you until they see that your speech is relevant to them. As a speaker, do you bring examples and tips and answer questions in your main points that matter to the audience? Do your main ideas strike a cord?
Tip: Try to find out as much as possible to know in advance what moves your audience and why people are here today. If you have the opportunity, use the time for successful networking and listen to their needs.
The goal of an ideal introduction to your speech
Only after you know your outcome and your audience you can focus on how to start your presentation, because now you know as a speaker in which direction your ship should sail. If you want to give a speech, you need to get your audience interested in you and your main points. For this to happen, you need the attention of your audience.
Speaker Tip: First create attention , then develop interest in your message and your main points to make it worth listening for your audience.
Giving a speech: seven perfect speech introductions
Now let's look at tips and examples of how you as a speaker can inspire your audience. These tips should give you a guideline from where you can successfully transition from your chosen introduction to the main part and final part of your speech.
1. He who asks, leads – starting with a question
An elegant way to begin a speech is with a question . The goal is to engage your listener directly in your opening and generate interest. In order for the question to be effective, it must be tailored to your target audience. The question may be provocative, surprising or even make you smile, but it must be relevant.
For example, if you're speaking to a group of retirees, a question like "Which one of you went to a disco last weekend?" would be just as out of place as asking a group of Wall street brokers "Which one of you has been involved in stocks?". Your audience needs to feel like you know who you're dealing with.
"Who remembers what they did last Saturday night?" was an opening I chose many years ago when giving a speech. Of course, after that, there was a story about my Saturday night that fit right in with the theme of my speech. People were immediately involved and everyone was thinking. Because just about everybody did something last Saturday and so it was relevant… even if many didn't even remember it.
With questions that fit the topics, you are sure to get the attention of the participants. However, always pay attention to what you trigger in your audience with a question and, if requested, also provide the appropriate answer.
Another speaking tip: When you ask a question, give your audience time to respond . Whether out loud, with a show of hands, or silently, people need time for what you say to have an impact. Of course, questions can also be used during your speech.
2. Start your speech with a quote
Using the words of another person in your speech is a proven way. The art of building a good speech is to pick up your audience where they are. A pointed quote that gets to the heart of your ideas or the occasion is the basic premise for choosing someone else's statement as your lead-in. If people are familiar with the name of the person you are quoting, it gives you added credibility as a speaker.
Very similar to a quote is using a proverb to start your speech. Again, there is often a deeper wisdom behind it. Link this to the idea of your speech and you have a great introduction.
Again, I'll give you an example from my own experience when I was asked to give a presentation on the topic of corporate mission statements many years ago. I decided to start with a quote, but the number of quotes on this topic are manageable. However, the corporate mission statement compares very well with the soul for people, and so on this occasion I found a quote on the subject of the soul and then drew the analogy with the corporate mission statement. "Outside the box" solutions are also the speaker's friend.
3. Inspire your audience with storytelling
A particularly powerful way to start is to share a story or personal real life experience with your audience at the beginning of your presentation. With a personal story, you create compelling moments and build an emotional connection with your audience. However, this is also where the biggest danger lies: your story must absolutely correspond to the facts and at the same time should have a connection to the topic of the event. The audience has a good nose for it, if you serve them a "suitably made" story.
Of course, storytelling is not limited to stories you have experienced yourself. You can also draw on a current or even historical event. Important, as mentioned above, is the connection to the goal of your presentation. Also, make sure that you start right in the relevant event and do not begin with Adam and Eve. Especially extroverted people like to get into narration and then it can happen that you lose the drive to your actual presentation and your audience is no longer on the point.
One of my stage coaching clients, for example, took his audience into a situation right at the beginning of his speech when he was at the start of his first triathlon. He immediately built up a tension, because he put his audience directly into it instead of talking about preparation and planning for the triathlon. Because he also found the right tone, the speech went down great. Bonus tip for your speech: Stories absolutely need to be rehearsed and tailored to your audience and the occasion. This does not mean, as already mentioned, that you add things, but that you leave out unnecessary things. Don't just tell from memory, but really practice.
4. Start with an open loop
Starting with an open loop is something like the supreme discipline. Here, you start with a story, but don't finish telling it until the end of your speech . This type of introduction is certainly a bit unusual and, in my opinion, more suitable for experienced speakers, especially to keep the tension high.
You start with the open loop in the same way as with storytelling and take your audience along until the point where the tension is at its highest. Instead of the resolution, you lead into the topic of your speech and then come to the main part, where the content is presented with further examples. Only at the end do you pick up the ball of your introductory story again and close the open loop.
As an example, I start one of my keynote speeches with such an open loop: I take the audience on my experience at the New York City Marathon. Since my preparation for it was far from ideal due to injuries, I wasn't sure until the start how far I would run that day. My speech started with the thoughts going through my head at the start, with my uncertainty but also anticipation. The start of the marathon was then the Open Loop, which I only resolved at the end of the speech.
5. Enchant the audience with parables
A parable is a very short to short story which might not even have a plot of its own. While a parable can be told with action, as if something has actually taken place, it can also be about something hypothetical: "Imagine…" or "Suppose…". In both cases, the point is that we want to make a connection to the content.
The purpose of parables is to pick up the audience as they enter your presentation and provide an emotional experience that immediately introduces them to the topic through your words.
6. Facts, figures and statistics as an introduction for the speech
The FFS introduction is particularly useful if you have facts, figures or statistics that are not familiar to your audience and are also unusual. In addition, it must of course fit your topic and possibly support your thesis. A personalized statistic works best to meet your audience's needs.
When we were designing the outline for one of my Executive Legacy Coaching clients' investor pitch, we made a conscious decision to start with a number that would probably come as a surprise to many listeners. To back up the pain point that his product solves, he asked the panel how much they thought that an unhappy employee costs a company per year. Starting with that number was so effective because the audience's estimates were all substantially lower than the true number, creating an a-ha effect.
7. Looking back
Another way to start your speech is with a look back . This variant is particularly suitable if you are to give a speech on the occasion of an anniversary or birthday. In your preparation, you should pay special attention to who is sitting in your audience: what connection do they have to the person or the company or the occasion and, above all, have they experienced the period themselves.
Some time ago, I had the privilege of being on stage at a company's 20th anniversary. In order to give the audience as emotional an experience as possible, I first had to find out who was in the audience. Have people lived through these last 20 years, and are they likely to remember the moment from 20 years ago? Since my audience was mostly over 35 years old I assumed that was the case. Thus I dove into the world of 20 years ago: how did the world look and what moved people at the time? Immediately the people were in the emotions of the memories and from that I could then draw a bow to the company anniversary: "much has changed, but one thing has remained the same…".
Giving a speech: here's what you should avoid when getting started
Jokes are for comedians.
There are talented joke tellers and there are those who always flub the punch line. If you feel uncomfortable in the role of the joker, don't do it. However, that doesn't mean you can't spice up the introduction with a little humor. Humor arouses positive emotions and loosens the atmosphere. A humorous introduction, which also works without a joke, signals to the participants that the event will not be dry as dust and that it is worth staying for.
Bonus tip: Humor is different in different regions and works best when you approach your audience with respect and humility.
Stay away from provocative introductions
A provocative introduction is like riding on a razor blade: very dangerous. You have to have an incredible ace up your sleeve to win your audience back. As a rule, I would strongly advise you not to use provocative introductions. If your audience perceives you as an unsympathetic person, no matter how ingenious the content of your speech, it will not bring the desired success.
Start with an apology
Some insecure speaker starts his speech with an apology for his insecurity or God knows what else. Please don't do that. For one thing, the audience usually doesn't notice it anyway, and for another, it immediately takes something away from your first impression. You might get sympathy for it, but in the rarest cases you will get the attention for your speech.
One of the most important tips I once received was that your audience wants you to win . That's right, you read that correctly. Your audience wants you to be good. No one sits in the audience hoping for a boring speaker to come on now. Your audience wants you to do your job well. If you feel anxiety on the way to the stage, keep reading.
The way to the stage and the first seconds
The key to a perfect introduction lies not only in the preparation for your speech, but also in the emotional preparation in the moments before public speaking. Especially if you are nervous or even feel speech anxiety , it is even more important that you, to present convincingly, are in an ideal state.
Take a deep breath just before your performance, send positive emotions to your audience and off you go. Many speakers also like to take index cards with their notes to be prepared in case of an emergency. The phrase for the introduction as well as for the conclusion I would always write in full. For the main points, keywords are enough here.
When you finally arrive on stage, at first be aware of your audience . Before you begin, start with eye contact and confident body language to radiate stage presence . Only then, when you feel the attention of your audience, you start to talk. This confidence will automatically boost your credibility.
Bonus tip: if you're unsure about your voice, a little voice training will help.
The ideal start for your virtual speech
Of course, the principles for your ideal start also apply at virtual events. So if you hold a webinar or a virtual presentation or are on stage at a hybrid event , nothing will change in the structure of your preparation. The main point in the virtual space is that you have to speak in front of the camera and this should be practiced. The specific elements of structuring your presentation stay the same.
Ask Ronny to coach you for your next performance
Click on the button and send a non-binding request to Ronny to be your coach for your next keynote, speech or presentation.
Feeling ready for your next speech?
In this article you have learned how to start your speech in an ideal way. Do you already have an idea which structure you like best? Remember that you always start with your outcome and your audience before you create a thread for your presentation.
The tone makes the music. Former American writer Maya Angelou summed it up this way: "Your audience won't remember exactly what you said, but they'll always remember how it made them feel." Whatever the occasion, take your audience on an emotional journey.
If you feel that you still need help for your next speech or keynote , feel free to contact me or just write me an e-mail ! Together many things are easier.
Which introduction appeals to you the most? Which start to a speech have you learned about here and would like to try out for your next performance? Please leave a comment below and share this article with someone who you think will profit from it. All the best for your next speeches.
There is no second chance for a first impression . The first impression is created in the first few seconds of perception and is crucial to whether your audience perceives you as likeable or unlikeable. If you mess up the first impression, the next few minutes will be a steep uphill climb to get the audience back on your side.
First, take three deep breaths and consciously put a smile on your face. Stand up straight, shoulders back, head up and visualize your audience and your goal. The important thing here is to move as quickly as possible from an internal focus (thinking about you) to an external focus (thinking about your audience). Imagine how your audience will benefit from your speech. For even more tips, I recommend you read my blog post Persuasive presentations: 3 Steps to Your Ideal State in Front of an Audience.
Ideally, you were introduced by a presenter who has also given some interesting background information about you to the audience. However, it always makes sense to leave nothing to chance here and, on the one hand, to discuss your introduction with the presenter upfront and, on the other hand, to include the most important points in your speech. I would always start with an introduction into the topic to get the audience interested and then introduce myself. The best way to find the right introduction is to read this article.
How useful was this post?
Click on a star to rate it!
Average rating 4.5 / 5. Vote count: 23
No votes so far! Be the first to rate this post.
Similar Posts
The 28 ultimate public speaking tips to make your next speech a guaranteed success!
Stop guessing how to WOW your audience!The first impression is crucial for further successRequirements for the ideal introduction for your speechKnow the outcome of your speechKnow your audience membersThe goal of an ideal introduction to…
The 13 best Company Christmas Party Ideas
Successful networking – the turbo booster for your business
Overcome stage fright once and for all! Get rid of performance anxiety with these simple tricks!
How to become a presenter: 7 tips from an expert
Virtual presentation made easy – with the 9 best expert virtual presentation tips
About Ronny
Our Clients
Our Core Values
Homestudio Resources
© 2023 RLE Business GmbH. All rights reserved | Imprint | Privacy Policy 
Session expired
Please log in again. The login page will open in a new tab. After logging in you can close it and return to this page.
INQUIRE NOW
Request Ronny as a keynote speaker for your next event without obligation!
CHECK AVAILABILTY
Send us a non-binding inquiry for Ronny to coach you for your next keynote, speech or presentation!
Send us a non-binding request for Ronny as host for your next event!
STOP GUESSING HOW TO WOW YOUR AUDIENCE
Fill out the form to get the MAGIC MOMENTS FORMULA for free!
STOP GUESSING WHICH TECH TO USE IN YOUR HOME STUDIO
We will send you the newest HOME STUDIO ASSISTANT checklist directly to your inbox. Each item has been carefully tested and selected.
STOP GUESSING WHO THE RIGHT KENOYTE SPEAKER FOR YOUR EVENT IS
Get your free 18-page KEYNOTE SCOUT-checklist on how to find the ideal keynote speaker for your event
STOP GUESSING ABOUT YOUR IDEAL EVENT HOST
Get your free EVENT HOST SCOUT - checklist with the "5 things every event manager should know to find the ideal event host".
YES! I'M IN!
Fill out the form to get inspiring tips for speakers, presenters and event organizers!

Public Speaking
Success Stories
ElevatEd (Blog)
Please Select

10 Powerful Ways to Start a Speech and Capture Your Audience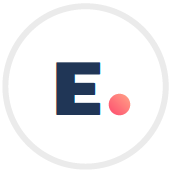 People never forget the first impression you make. When making a lasting impression on the audience, the opening lines of the speech are what matters a lot. Creating excitement in the first few lines is what makes the audience stay hooked till the very end. The most excellent speakers make it a point to make the first impression necessary to grab their audience's attention.
Before you speak, try to understand the audience, the theme, and the setting of the occasion.
If the audience is familiar or young, using informal language is admired. If it is the other way around, then a more formal language is necessary. Here are a few ideas which you can use as opening lines in the speech. The lines you use in the beginning can make a significant impact on the audience. Read till the very end and do not forget to take useful and informative ideas as a takeaway from the blog.
Quotes from famous people can be excellent speech openers in cases where the quote is familiar to the subject of the speech. Quotes bring some sense of authority to the speech. Look at one such example - Steve Jobs once said that "Your time is limited, so don't waste it living someone else's life. Don't be trapped by dogma – which is living with the results of other people's thinking." Opening the speech with lines like these can be quite powerful and add credibility as a speaker. One can also quote recent events or research from any publication. It does not necessarily have to be a quote from a famous person. For instance, "According to Forbes, people who are knowledgeable about personal finance are wealthier."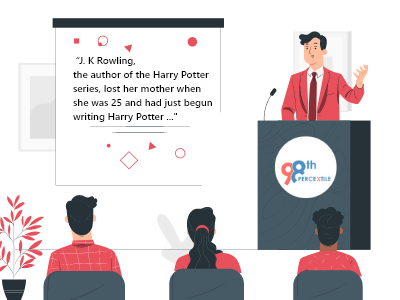 Our diverse historical events have given us a lot of exemplary instances that have helped us evolve and come a long way. Perhaps using some reference from historical events, especially in a cultural context, can be a good start for a speech.
Everyone loves a good laugh. It instantly makes people feel good. Engage the audience with humor as it not only eases the air around but also energizes the listener. A surprisingly quick way to grab the audience's attention is to open the speech with a funny story. Here is one example of a funny joke by a famous Comedian Ellen DeGeneres - "Life is short. If you doubt me, ask a butterfly. Their average life span is a mere five to fourteen days." "Life is short" sounds like a clichéd statement. Ellen, however, adds a funny element to the whole statement and makes it more refreshing. Now that is a solid example of how to use humor in public speaking.
Not all events are funny or normal. When one wants to express a grave problem, one needs to use more powerful words as an opening statement. For instance, the climate change crisis became more noticeable when Greta Thunberg, an environmental activist, spoke at the 2019 UN Climate Action Summit as follows- "This is all wrong. I should not be up here. I should be back in school on the other side of the ocean. Yet you all come to us young people for hope? How dare you!"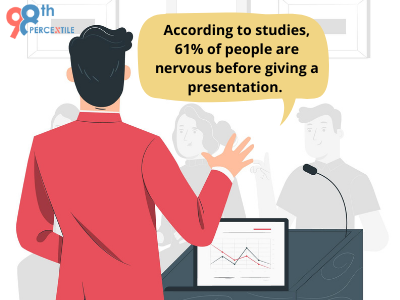 Starting the speech with a personal story creates instant bonding with the audience. It builds the influence and piques up the curiosity to know more. It is one of the best ways to connect with the audience, and there are chances that the audience or the listener will take more interest in what one says if they feel an inkling of similarity in the story. For instance, one can always start the speech in such a manner by recalling one's story - "When I was 16, a high school student, my parents merely had the money to afford school, but I was a good student, I worked really…" Make it a point to use your real-life stories to create interest and familiarity in the audience.
Asking the audience to imagine a particular scenario is an art of good storytelling. It also creates suspense(in a good way!) about what the speaker will say in the speech by helping them visualize the content of the speech . For example, "Imagine you get excellent grades and perform well at school, all because of the work you put in and follow a disciplined routine ..." This statement will help the audience to visualize and connect with the context of the speech.
Opening a speech with an impressive anecdote that illustrates the topic of the speech will serve as a great way to connect with the audience. While telling about the anecdote, one need not necessarily start the speech with "Let me tell you a story of a man who had no limbs, yet he ..." One can keep the narrative small and to the point of the topic. A better way to start could be "In 1965, Joey was one of the first mountaineers with no limbs to conquer the summit of Mt. Everest... ". It gives more context just in the first two lines of the speech.
Summary Opening the speech with relevant lines sets the flow and theme for the rest of the speech. Be more intentional and make the first impression necessary to create an impact on the audience. Because as the saying goes, the first impression is always the last impression. So, make your first impression the best impression.
Public speaking is an art that requires both practice and poise, our programs focus precisely on the same. Learn more about it here " 98thPercentile's Public Speaking Program " .
Try us for FREE with no strings attached.
Related Articles:
1. 10 ways in which children can overcome stage fear, 2. 5 reasons why is public speaking important, 3. importance of public speaking in this communicative world, 4. body language & nonverbal communication in public speaking.

Welcome to the ElevatEd blog space, where we share crucial information on Math, English, Coding, and Public Speaking. Explore, network, and connect with like-minded students to begin elevating your education here at ElevatEd.
Try Free Classes for 2 Weeks
Explore topics.
English (27)
Coding (45)
Public Speaking (16)
Contest (11)
Parents' Corner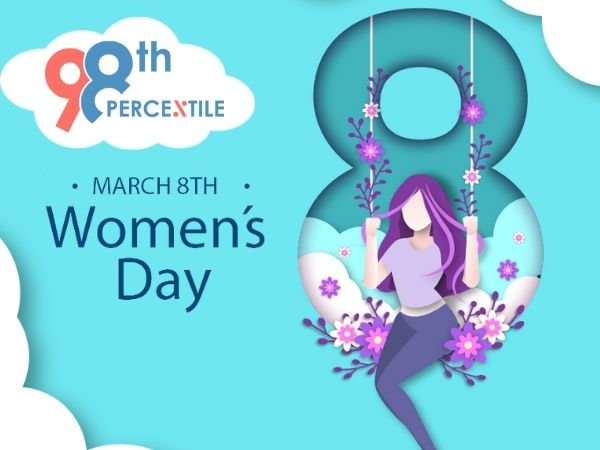 International Women's Day: Celebrating Strength, Achievements, and Equality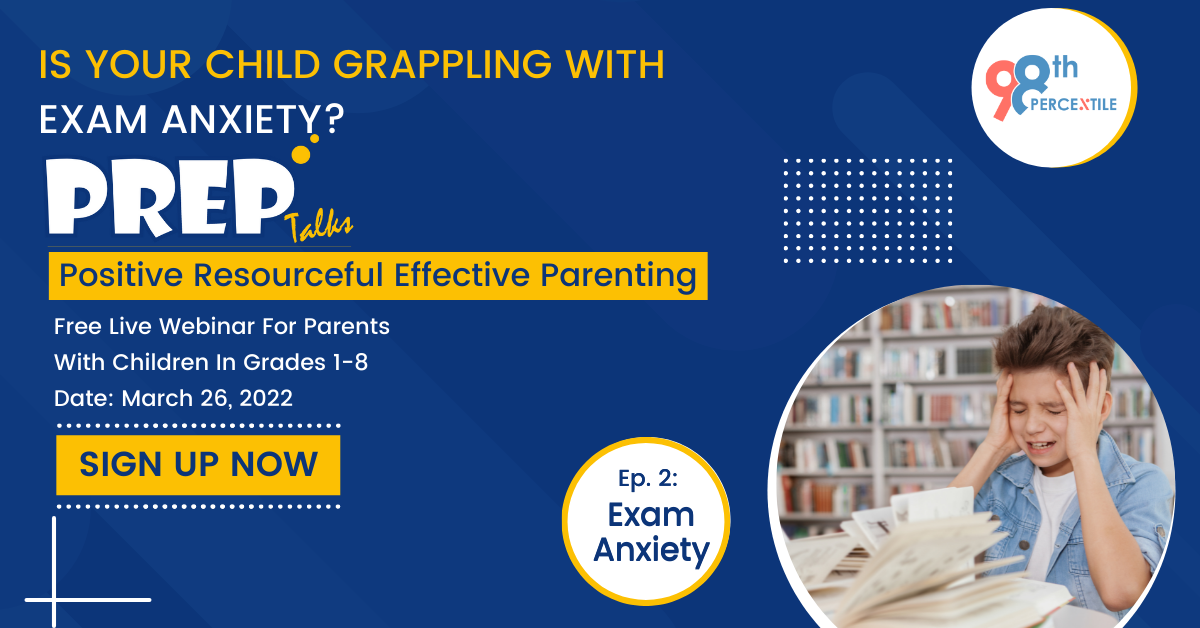 Exam Anxiety: Practical Tips to Curb Stress and Boost Performance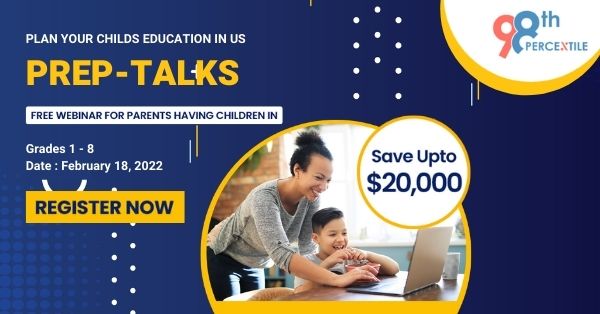 Blueprint for Success: Planning Your Child's Education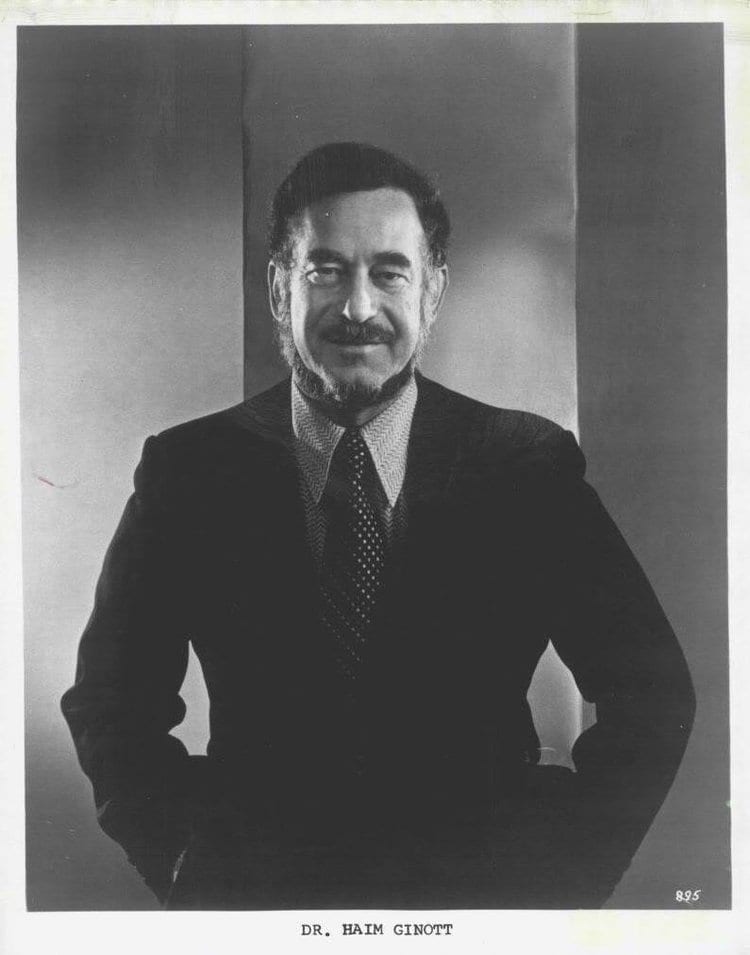 Are You a Helicopter Parent?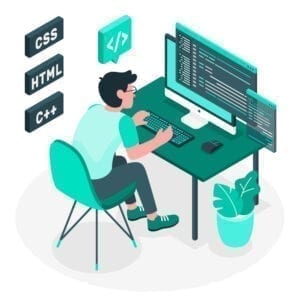 The Parent's Guide to Coding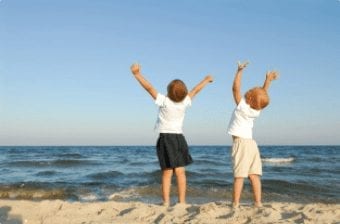 How Parents Guidance Can Help Child's Educational Independence
Student Newsletter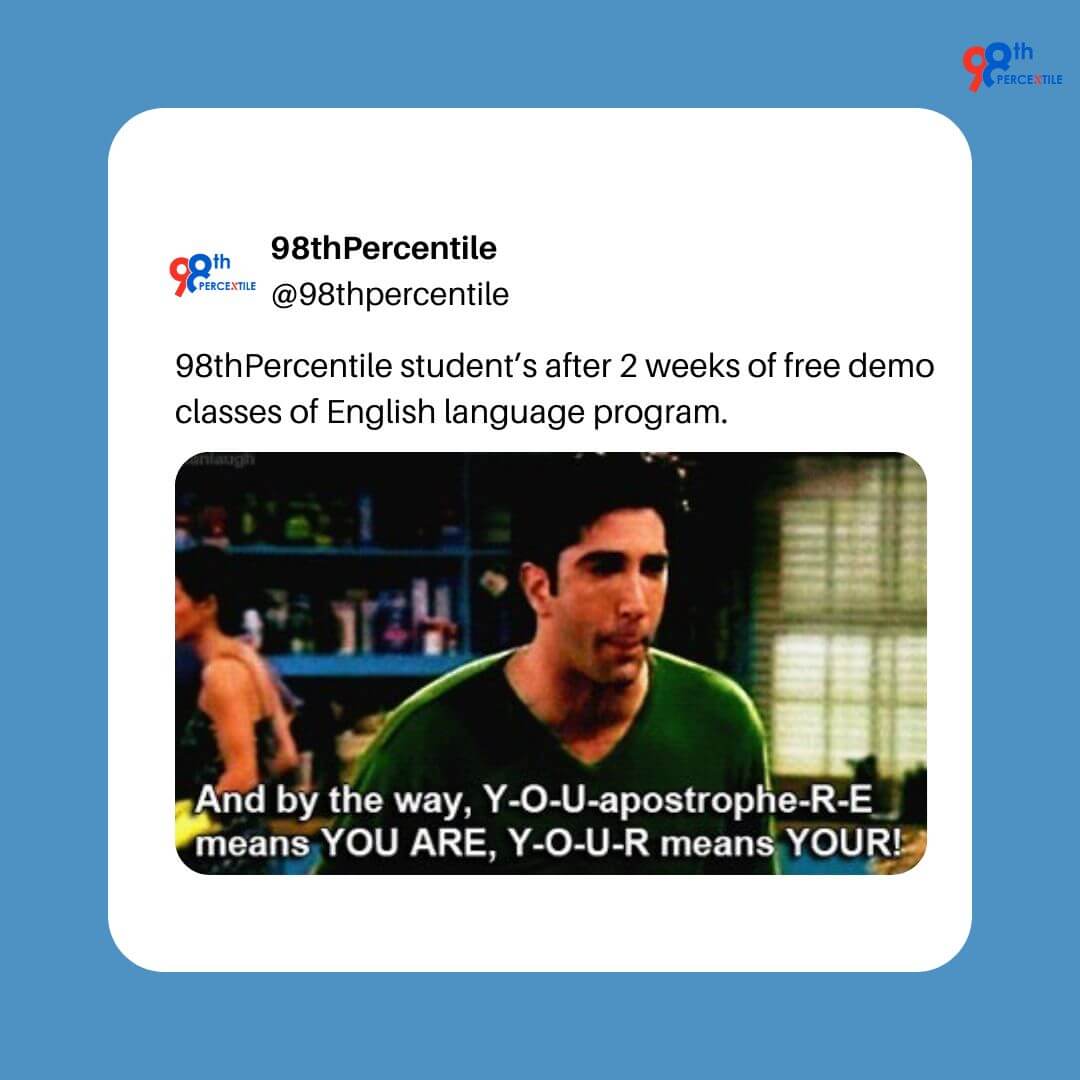 Subscribe Newsletter