Essay Mapping Tool
Instructions.
Effective writing at university is a process:
Analyse the task → Gather content → Plan → Draft → Edit
This tool may help you to bridge from planning to drafting by helping you arrange your sentences in a logical order. It also provides tips for each component of an essay – the introduction, body, and conclusion. It can be used to improve your understanding of essay writing in general or as a planning tool for one of your university assignments.
Because this tool is for your personal use only, you may decide to write in bullet points, but we recommend full sentences. Once you have filled in each section, a complete essay overview will be generated which can be printed.
1. Introduction
Three paragraphs planning spaces have been provided for you. You can add or delete as necessary.
The purpose of the body is to logically develop the points made in your thesis and outline statements. There are no rules about the number of paragraphs required in assignment, but in general, you are advised to develop one idea per paragraph. This is done with a clear and coherent structure which introduces the topic in a topic sentence, defines or clarifies which aspect of the topic you are going to discuss, develops and supports your discussion and (optionally) concludes your discussion.
A topic sentence generally has two parts. You may refer to the overall essay topic and also introduce the specific aspect you plan to discuss in this paragraph. This is referred to as topic + controlling idea . You can also use a topic sentence to link to or contrast with the previous paragraph. This is an effective strategy to use with the second body paragraph onwards. You may choose to conclude the paragraph with a summary sentence; however, you are advised not to overuse this type of sentence as it may seem repetitious.
Cohesion and coherence refer to how effectively sentences are connected and how smoothly the writing flows. This is not simply achieved by following a logical paragraph structure, but also by using linking words (e.g. however/furthermore/consequently ) and referring words (e.g. this/that/these/those )
When you develop your argument, remember to use a range of support. You can use examples, logical reasoning, speculation, statistics and citations
Paragraph 1
Write the topic and controlling idea (one sentence).
Support your controlling idea using evidence, examples, elaboration or explanations. Do not go off topic. Do use in-text references.
Sum up the paragraph and link to your thesis OR link to the next paragraph (one sentence).
Paragraph 2
Paragraph 3, 3. conclusion.
The purpose of the conclusion is to summarize the key points you have discussed; however, it often contains a paraphrase of the thesis statement. This helps link the whole essay together. A conclusion may also contain a statement which links the essay to the broader topic or suggests a future action.
You can begin with the phrase ' In conclusion, ' but there are other phrases you could consider: In summary/This assignment has…/In this essay, I have… . Avoid Finally/Briefly/
Remember to reference any sources you have used. Refer to CDU Library for more information on referencing.
Introduction
To save as a PDF, click the Print button and then change your printer destination to "Save As PDF".
Scroll for more content
How to plan an essay: Essay Planning
What's in this guide
Essay Planning
Additional resources
How to plan an essay
Essay planning is an important step in academic essay writing.
Proper planning make your essay writing faster and focused more exactly on the question. As you draft and write your essay, record any changes on the plan as well as in the essay itself, so they develop side by side.
One way to start planning an essay is with a 'box plan'.
First, decide how many stages you want in your argument – how many important points do you want to make? Then, divide a box into an introduction + one paragraph for each stage + a conclusion.
Next, figure out how many words per paragraph you'll need.
Usually, the introduction and conclusion are each about 10% of the word count. This leaves about 80% of the word count for the body - for your real argument. Find how many words that is, and divide it by the number of body paragraphs you want. That tells you about how many words each paragraph can have.
Remember, each body paragraph discusses one main point, so make sure each paragraph's long enough to discuss the point properly (flexible, but usually at least 150 words).
For example, say the assignment is
Fill in the table as follows:
Next, record each paragraph's main argument, as either a heading or topic sentence (a sentence to start that paragraph, to immediately make its point clear).
Finally, use dot points to list useful information or ideas from your research notes for each paragraph. Remember to include references so you can connect each point to your reading.
The other useful document for essay planning is the marking rubric .
This indicates what the lecturer is looking for, and helps you make sure all the necessary elements are there.
Pathways and Academic Learning Support
<< Previous: What's in this guide
Next: Additional resources >>
Last Updated: Nov 29, 2023 1:59 PM
URL: https://libguides.newcastle.edu.au/essay_planning
Have a language expert improve your writing
Run a free plagiarism check in 10 minutes, generate accurate citations for free.
Knowledge Base
How to structure an essay: Templates and tips
How to Structure an Essay | Tips & Templates
Published on September 18, 2020 by Jack Caulfield . Revised on July 23, 2023.
The basic structure of an essay always consists of an introduction , a body , and a conclusion . But for many students, the most difficult part of structuring an essay is deciding how to organize information within the body.
Table of contents
The basics of essay structure, chronological structure, compare-and-contrast structure, problems-methods-solutions structure, signposting to clarify your structure, other interesting articles, frequently asked questions about essay structure.
There are two main things to keep in mind when working on your essay structure: making sure to include the right information in each part, and deciding how you'll organize the information within the body.
Parts of an essay
The three parts that make up all essays are described in the table below.
Order of information
You'll also have to consider how to present information within the body. There are a few general principles that can guide you here.
The first is that your argument should move from the simplest claim to the most complex . The body of a good argumentative essay often begins with simple and widely accepted claims, and then moves towards more complex and contentious ones.
For example, you might begin by describing a generally accepted philosophical concept, and then apply it to a new topic. The grounding in the general concept will allow the reader to understand your unique application of it.
The second principle is that background information should appear towards the beginning of your essay . General background is presented in the introduction. If you have additional background to present, this information will usually come at the start of the body.
The third principle is that everything in your essay should be relevant to the thesis . Ask yourself whether each piece of information advances your argument or provides necessary background. And make sure that the text clearly expresses each piece of information's relevance.
The sections below present several organizational templates for essays: the chronological approach, the compare-and-contrast approach, and the problems-methods-solutions approach.
Here's why students love Scribbr's proofreading services
Discover proofreading & editing
The chronological approach (sometimes called the cause-and-effect approach) is probably the simplest way to structure an essay. It just means discussing events in the order in which they occurred, discussing how they are related (i.e. the cause and effect involved) as you go.
A chronological approach can be useful when your essay is about a series of events. Don't rule out other approaches, though—even when the chronological approach is the obvious one, you might be able to bring out more with a different structure.
Explore the tabs below to see a general template and a specific example outline from an essay on the invention of the printing press.
Thesis statement
Discussion of event/period
Consequences
Importance of topic
Strong closing statement
Claim that the printing press marks the end of the Middle Ages
Background on the low levels of literacy before the printing press
Thesis statement: The invention of the printing press increased circulation of information in Europe, paving the way for the Reformation
High levels of illiteracy in medieval Europe
Literacy and thus knowledge and education were mainly the domain of religious and political elites
Consequence: this discouraged political and religious change
Invention of the printing press in 1440 by Johannes Gutenberg
Implications of the new technology for book production
Consequence: Rapid spread of the technology and the printing of the Gutenberg Bible
Trend for translating the Bible into vernacular languages during the years following the printing press's invention
Luther's own translation of the Bible during the Reformation
Consequence: The large-scale effects the Reformation would have on religion and politics
Summarize the history described
Stress the significance of the printing press to the events of this period
Essays with two or more main subjects are often structured around comparing and contrasting . For example, a literary analysis essay might compare two different texts, and an argumentative essay might compare the strengths of different arguments.
There are two main ways of structuring a compare-and-contrast essay: the alternating method, and the block method.
Alternating
In the alternating method, each paragraph compares your subjects in terms of a specific point of comparison. These points of comparison are therefore what defines each paragraph.
The tabs below show a general template for this structure, and a specific example for an essay comparing and contrasting distance learning with traditional classroom learning.
Synthesis of arguments
Topical relevance of distance learning in lockdown
Increasing prevalence of distance learning over the last decade
Thesis statement: While distance learning has certain advantages, it introduces multiple new accessibility issues that must be addressed for it to be as effective as classroom learning
Classroom learning: Ease of identifying difficulties and privately discussing them
Distance learning: Difficulty of noticing and unobtrusively helping
Classroom learning: Difficulties accessing the classroom (disability, distance travelled from home)
Distance learning: Difficulties with online work (lack of tech literacy, unreliable connection, distractions)
Classroom learning: Tends to encourage personal engagement among students and with teacher, more relaxed social environment
Distance learning: Greater ability to reach out to teacher privately
Sum up, emphasize that distance learning introduces more difficulties than it solves
Stress the importance of addressing issues with distance learning as it becomes increasingly common
Distance learning may prove to be the future, but it still has a long way to go
In the block method, each subject is covered all in one go, potentially across multiple paragraphs. For example, you might write two paragraphs about your first subject and then two about your second subject, making comparisons back to the first.
The tabs again show a general template, followed by another essay on distance learning, this time with the body structured in blocks.
Point 1 (compare)
Point 2 (compare)
Point 3 (compare)
Point 4 (compare)
Advantages: Flexibility, accessibility
Disadvantages: Discomfort, challenges for those with poor internet or tech literacy
Advantages: Potential for teacher to discuss issues with a student in a separate private call
Disadvantages: Difficulty of identifying struggling students and aiding them unobtrusively, lack of personal interaction among students
Advantages: More accessible to those with low tech literacy, equality of all sharing one learning environment
Disadvantages: Students must live close enough to attend, commutes may vary, classrooms not always accessible for disabled students
Advantages: Ease of picking up on signs a student is struggling, more personal interaction among students
Disadvantages: May be harder for students to approach teacher privately in person to raise issues
An essay that concerns a specific problem (practical or theoretical) may be structured according to the problems-methods-solutions approach.
This is just what it sounds like: You define the problem, characterize a method or theory that may solve it, and finally analyze the problem, using this method or theory to arrive at a solution. If the problem is theoretical, the solution might be the analysis you present in the essay itself; otherwise, you might just present a proposed solution.
The tabs below show a template for this structure and an example outline for an essay about the problem of fake news.
Introduce the problem
Provide background
Describe your approach to solving it
Define the problem precisely
Describe why it's important
Indicate previous approaches to the problem
Present your new approach, and why it's better
Apply the new method or theory to the problem
Indicate the solution you arrive at by doing so
Assess (potential or actual) effectiveness of solution
Describe the implications
Problem: The growth of "fake news" online
Prevalence of polarized/conspiracy-focused news sources online
Thesis statement: Rather than attempting to stamp out online fake news through social media moderation, an effective approach to combating it must work with educational institutions to improve media literacy
Definition: Deliberate disinformation designed to spread virally online
Popularization of the term, growth of the phenomenon
Previous approaches: Labeling and moderation on social media platforms
Critique: This approach feeds conspiracies; the real solution is to improve media literacy so users can better identify fake news
Greater emphasis should be placed on media literacy education in schools
This allows people to assess news sources independently, rather than just being told which ones to trust
This is a long-term solution but could be highly effective
It would require significant organization and investment, but would equip people to judge news sources more effectively
Rather than trying to contain the spread of fake news, we must teach the next generation not to fall for it
A faster, more affordable way to improve your paper
Scribbr's new AI Proofreader checks your document and corrects spelling, grammar, and punctuation mistakes with near-human accuracy and the efficiency of AI!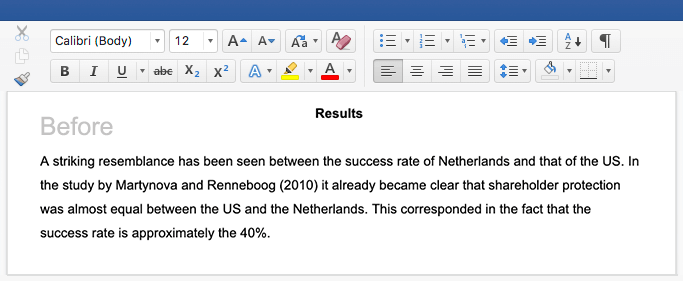 Proofread my paper
Signposting means guiding the reader through your essay with language that describes or hints at the structure of what follows.  It can help you clarify your structure for yourself as well as helping your reader follow your ideas.
The essay overview
In longer essays whose body is split into multiple named sections, the introduction often ends with an overview of the rest of the essay. This gives a brief description of the main idea or argument of each section.
The overview allows the reader to immediately understand what will be covered in the essay and in what order. Though it describes what  comes later in the text, it is generally written in the present tense . The following example is from a literary analysis essay on Mary Shelley's Frankenstein .
Transitions
Transition words and phrases are used throughout all good essays to link together different ideas. They help guide the reader through your text, and an essay that uses them effectively will be much easier to follow.
Various different relationships can be expressed by transition words, as shown in this example.
Because Hitler failed to respond to the British ultimatum, France and the UK declared war on Germany. Although it was an outcome the Allies had hoped to avoid, they were prepared to back up their ultimatum in order to combat the existential threat posed by the Third Reich.
Transition sentences may be included to transition between different paragraphs or sections of an essay. A good transition sentence moves the reader on to the next topic while indicating how it relates to the previous one.
… Distance learning, then, seems to improve accessibility in some ways while representing a step backwards in others.
However , considering the issue of personal interaction among students presents a different picture.
If you want to know more about AI tools , college essays , or fallacies make sure to check out some of our other articles with explanations and examples or go directly to our tools!
Ad hominem fallacy
Post hoc fallacy
Appeal to authority fallacy
False cause fallacy
Sunk cost fallacy
College essays
Choosing Essay Topic
Write a College Essay
Write a Diversity Essay
College Essay Format & Structure
Comparing and Contrasting in an Essay
 (AI) Tools
Grammar Checker
Paraphrasing Tool
Text Summarizer
AI Detector
Plagiarism Checker
Citation Generator
The structure of an essay is divided into an introduction that presents your topic and thesis statement , a body containing your in-depth analysis and arguments, and a conclusion wrapping up your ideas.
The structure of the body is flexible, but you should always spend some time thinking about how you can organize your essay to best serve your ideas.
An essay isn't just a loose collection of facts and ideas. Instead, it should be centered on an overarching argument (summarized in your thesis statement ) that every part of the essay relates to.
The way you structure your essay is crucial to presenting your argument coherently. A well-structured essay helps your reader follow the logic of your ideas and understand your overall point.
Comparisons in essays are generally structured in one of two ways:
The alternating method, where you compare your subjects side by side according to one specific aspect at a time.
The block method, where you cover each subject separately in its entirety.
It's also possible to combine both methods, for example by writing a full paragraph on each of your topics and then a final paragraph contrasting the two according to a specific metric.
You should try to follow your outline as you write your essay . However, if your ideas change or it becomes clear that your structure could be better, it's okay to depart from your essay outline . Just make sure you know why you're doing so.
Cite this Scribbr article
If you want to cite this source, you can copy and paste the citation or click the "Cite this Scribbr article" button to automatically add the citation to our free Citation Generator.
Caulfield, J. (2023, July 23). How to Structure an Essay | Tips & Templates. Scribbr. Retrieved November 29, 2023, from https://www.scribbr.com/academic-essay/essay-structure/
Is this article helpful?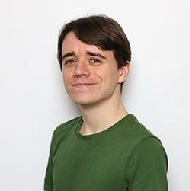 Jack Caulfield
Other students also liked, comparing and contrasting in an essay | tips & examples, how to write the body of an essay | drafting & redrafting, transition sentences | tips & examples for clear writing, what is your plagiarism score.
Ayoa Mind Map
Ayoa Ultimate (with AI)
Neurodiversity
Press & Articles
Help Center
How to Mind Map
Templates Menu
Templates Home
Idea Generation
Mind Mapping
Problem Solving
Retrospectives & Feedback
Business Strategy
Design Thinking
Managing Teams
Remote Working
Prioritization
Product Management
Project Management
Specific Framework
Task Management
To Do Lists
Design & Creative
Development
Human Resources
Marketing & Sales
The Creative Thinking Handbook
Marshall Goldsmith
Essay Planner template
Helpful for Education Idea Generation Mind Mapping Planning .
Ayoa's Essay Planner template simplifies the process of writing an academic essay by allowing you to brainstorm great ideas, then put your arguments into a clear and defined structure ready for you to turn into a cohesive and well-researched paper.
Ready to get started with this template? It's ready and waiting in Ayoa! Create your account , then simply open the app , select 'create mind map' from the homepage and choose this template from the library.
What is included in the Essay Planner template?
Writing an essay can be an overwhelming and time-consuming task for any student, whether you've written dozens before, or this is the very first time you've put pen to paper for this task. You could have plenty of great points ready and waiting, but no idea how to start your essay and actually begin writing. On the other hand, you could be struggling to generate ideas in the first place! Whatever the issue, Ayoa's Essay Planner template provides you with the perfect canvas to brainstorm ideas for various types of essays, flesh out your arguments, then put them into a clear and defined structure.
No matter the subject or topic you're writing about, every essay should follow the same basic structure with an intriguing introduction, a body that contains a number of points or arguments to be explored in detail, and a concise conclusion that sums up the findings of your essay. Our Essay Planner template (which is formatted in the style of a colorful, visual mind map ) provides you with prompts for each of these sections, so you can determine what you'll be exploring and conduct some helpful research before you begin writing.
The reason you should use a mind map to plan an essay is because they are well-known for their ability to boost idea generation, organization and memory.
Why should you use the Essay Planner template?
Our Essay Planner template provides you with prompts for each of the sections of your essay to help you establish what you want to write before you get started. You can also use our template to make notes of helpful information (such as quotes, excerpts, statistics and links to articles) that you want to include or reference in your essay. By having this information all in one place, and knowing exactly what points you're going to make, you can make the process of getting your words down both quicker and easier when the time comes. This is because you won't be interrupted by needing to conduct additional research, and you'll also be less likely to run out of steam halfway through writing.
The reason that our Essay Writing template is in the style of the mind map is due to the fact that they are proven to boost our ability to think creatively. The interconnecting branches of a mind map mirror our brain's natural thinking processes, which can help us to generate more creative ideas. Our brains also love visuals, and the different visual cues you can include in a digital mind map (such as shapes, colors and images) can also help our brains to make associations and get out creative juices flowing.
The interconnecting branches of a mind map also perfectly demonstrate the way a process (in this example, writing an essay) should flow and the way various ideas connect to each other, which can make structuring your work incredibly simple. You can also add attachments, notes, comments and checklists to individual branches of your mind map, so everything you need to start writing is in one place!
How to use our Essay Planner template
Unsure of how to write an essay or struggling to find inspiration for your next report? Using our Essay Planner template will get you ready to get started as quickly as possible! Discover how to use our template below.
To access the template, sign up to Ayoa . Once you've signed up, navigate to the homepage to create a new whiteboard , mind map or task board and choose this template from the library .
When you open the template, you will see that we've already included examples to help you get started. Beginning with the central idea (the circle in the middle of your mind map), briefly outline what topic you will be exploring in your essay. To do this, double click on the text to bring up a menu of options. From here, you can change the color and size of your text, make it bold, underline it, add emojis, and more.
Tip: You can also click the paintbrush icon to bring up a side panel with options to change how your central idea looks by changing the shape and image.
Now it's time to start planning your essay. Navigate to the 'introduction' section of the mind map and use the attached sub-branches to briefly outline the summary of your essay and what your goals are. Ask yourself: what are you hoping to achieve? What are you expecting the outcome of your essay to be? Use your answers to form the basis of your introduction. To edit an existing branch, double click on the text. To add a new sub-branch, click on the branch you want it to be connected to, then click the green arrow that appears.
Use the next few branches to determine what points you will argue in your essay. In as few words as possible, write what these are in the 'argument' branches. You should then use the sub-branches to go into more detail – you may want to include statistics, quotes and excerpts to back up your argument.
Mind maps should contain singular short sentences to avoid it becoming 'cluttered' or overwhelming. If you want to go into more detail, you can easily attach files, comments, notes and checklists to individual branches of your mind map. To do this, click on the branch you want to add more detail to, and this will bring up a menu of options. To discover what each one does, simply hover over the icon with your mouse!
Once you've outlined what you will cover in the body of your essay, it's time to plan your conclusion. This will be a concise summary of everything you covered and what you have discovered from your research and analysis. In some cases, you might not know what your conclusion will be until after you've covered the main points and arguments of your essay. If this is the case, feel free to fill out this section of the map after you've done this.
Now that you have your plan, it's time to start writing! Use the hierarchical structure of the mind map to structure your essay, developing the branches into sentences and paragraphs. Keep your mind map open so you can keep referring back to it and ensure that you're staying on track.
The smarter way to work
Ayoa is an all-in-one online whiteboard where you can brainstorm ideas, work together and get things done. View website
Submit your template
Created a template that you think others might find useful?
Created a template that you think others might find useful? Submit your template by following the steps below:
Open the board you would like to submit as a template. Click the settings (cog) icon in the top right hand corner and select 'Create Template.' Name the template and click 'Create Template' again to confirm.
Once your new template has opened, click the settings icon once again and select 'Share Template', 'Public Share' and then 'Yes'. Copy the public sharing URL that is generated.
Please note that by making your template public, anyone with access to this link will be able to view your template.
Email your template URL along with your name, the template name and a short description of your template to [email protected].
About Louise Cunnah
LEARNING SKILLS
Study Skills
Essay Planning
Search SkillsYouNeed:
Learning Skills:
A - Z List of Learning Skills
What is Learning?
Learning Approaches
Learning Styles
8 Types of Learning Styles
Understanding Your Preferences to Aid Learning
Lifelong Learning
Decisions to Make Before Applying to University
Top Tips for Surviving Student Life
Living Online: Education and Learning
8 Ways to Embrace Technology-Based Learning Approaches
Critical Thinking Skills
Critical Thinking and Fake News
Understanding and Addressing Conspiracy Theories
Critical Analysis
Top Tips for Study
Staying Motivated When Studying
Student Budgeting and Economic Skills
Getting Organised for Study
Finding Time to Study
Sources of Information
Assessing Internet Information
Using Apps to Support Study
What is Theory?
Styles of Writing
Effective Reading
Critical Reading
Note-Taking from Reading
Note-Taking for Verbal Exchanges
Planning an Essay
How to Write an Essay
The Do's and Don'ts of Essay Writing
How to Write a Report
Academic Referencing
Assignment Finishing Touches
Reflecting on Marked Work
6 Skills You Learn in School That You Use in Real Life
Top 10 Tips on How to Study While Working
Exam Skills
Get the SkillsYouNeed Study Skills eBook
Part of the Skills You Need Guide for Students .
Writing a Dissertation or Thesis
Research Methods
Teaching, Coaching, Mentoring and Counselling
Employability Skills for Graduates
Subscribe to our FREE newsletter and start improving your life in just 5 minutes a day.
You'll get our 5 free 'One Minute Life Skills' and our weekly newsletter.
We'll never share your email address and you can unsubscribe at any time.
This page is the first of two that describe the processes involved in producing an essay for academic purposes, for school, college or university and covers the planning stages of essay writing, which are important to the overall process.
The second page, Writing an Essay , provides more information on the steps involved in actually writing an essay. We recommend you read both pages to gain a full understanding.
Developing the skill of essay writing takes practice, time and patience , your essay writing skills will improve and develop the more you write.
With the help of your course tutor (teacher or lecturer) and peers (other students) and from constructive feedback from the marker of your work, writing an essay will become easier as you progress through your studies and your confidence increases.
This page details general good practice in essay planning, including what you should do and what you should try to avoid. It is important however, that you understand the specific requirements of your school, college or university.
Writing an essay helps you to consider the issues raised in your course and to relate them to your own experience, way of thinking, and also any wider additional reading and research you may have undertaken in order to tackle the essay topic.
Writing an essay (or other assignment) is an important part of the learning process. In the writing of an assignment, learning occurs as you think through and interpret the points raised (together with those of other writers on the subject).
Presenting your experience and showing understanding within your assignment will, from the marker's point of view, demonstrate your knowledge of the subject area.
The Purpose of an Essay
The original meaning of an essay is ' an attempt ', or a try, at something. It is therefore appropriate to consider writing an essay as a learning exercise.
Essays, and other academic writing, focus the mind and encourage you to come to conclusions about what you are studying.
Writing is often the best possible way to assimilate and organise information. Writing helps to highlight any areas that you have not fully understood and enables you to make further clarifications. It develops your powers of criticism, analysis and expression, and gives you a chance to try out your and other writers' ideas on the subject.
The feedback you receive from the marker of your essay should help to advance your study skills, writing, research and critical thinking skills .
What is the Marker Looking For?
As an essay - in the context of this page - is an assessed piece of work, it can be very useful to consider what the person who will be assessing the work, the marker, will be looking for.
Although different types of essays in different subject areas may vary considerably in their style and content there are some key concepts that will help you understand what is required of you and your essay.
When marking an assignment, a marker will look for some of the following elements, which will demonstrate you are able to:
Find relevant information and use the knowledge to focus on the essay question or subject.
Structure knowledge and information logically, clearly and concisely.
Read purposefully and critically. (See our page: Critical Reading for more)
Relate theory to practical examples.
Analyse processes and problems.
Be persuasive and argue a case.
Find links and combine information from a number of different sources.
Answer the Question
One main factor, always worth bearing in mind, is that a marker will usually only award marks for how well you have answered the essay question.
It is likely that the marker will have a set of criteria or marking guidelines that will dictate how many marks can be awarded for each element of your essay.
Remember it is perfectly possible to write an outstanding essay, but not to have answered the original question.  This will, in all likelihood, mean a low mark.
Planning Your Essay
Planning is the process of sorting out what you want to include in your essay.
A well-planned and organised essay indicates that you have your ideas in order; it makes points clearly and logically.  In this way, a well-planned and structured essay enables the reader, or marker, to follow the points being made easily.
Essay assignments are usually formulated in one of the following ways:
As a question
A statement is given and you are asked to comment on it
An invitation to ' outline' , ' discuss' or ' critically assess' a particular argument or point of view
Remember always write your essay based on the question that is set and not on another aspect of the subject. Although this may sound obvious, many students do not fully answer the essay question and include irrelevant information. The primary aim of an academic essay is to answer the task set, in some detail.
To help you do this, you might find the following list of stages helpful.
Producing an Essay Plan
The essay plan below contains ten steps.
It is often useful to complete the first six steps soon after receiving your essay question. That way information will be fresh and you are more likely to be thinking about your essay plan as you do other things.
Study the essay question intently.
Write the essay question out in full.
Spend some time, at least half an hour, brainstorming the subject area.
Write down your thoughts on the question subject, its scope and various aspects.
List words or phrases that you think need to be included.
Note the main points you should include to answer the question.
If, at this point, you feel unsure of what to include, talk to your tutor or a peer to clarify that you are on the right track.
Once you have finished the first six steps and you feel sure you know how to proceed, continue to expand on your initial thoughts and build a more in-depth essay outline.
Skim through any course material or lecture handouts and start to build up a more detailed outline. Scan through your own lecture notes, and if anything strikes you as relevant to the assignment task, write where to find it on your detailed outline
Write down where you will find the necessary information on each of the points in your detailed outline (lecture notes, course handouts etc.).  Indicate on the outline where you feel that some further research is necessary.
Be careful not to allow your outline to become too complicated; stick to main points and keep it relevant to the question.
If you have been given a reading list or a core text book then check the relevant sections of that.
See our page: Sources of Information for more ideas of where you can find relevant information for your essay.
Academic essays usually have a word limit and writing within the word limit is an important consideration. Many institutions will penalise students for not writing the correct amount of words – for example, the essay question may call for a 2,000 word essay, there may be a 10% grace, so anything between 1,800 and 2,200 is acceptable.
Think about the main elements that need to be covered in the essay. Make sure you allocate the greatest number of words to the 'main body of the essay' and not to a subsidiary point.
Decide how much space you can devote to each section of your outline.  For example, a third of a page for the introduction, half a page for point 1 which has two sub-points, one and a half pages for point 2 which has five sub-points etc.  Although you will not follow such a space scheme rigidly, it does enable you to keep things under control and to know how much detail to put in, keeping the balance of the essay as you originally planned.
Of course, you will make minor adjustments to your essay plan as you actually write. However, do not make major adjustments unless you are absolutely certain about the alternative and how it fits into your original scheme.
Having a strong essay plan makes the actual task of writing an essay much more efficient.
Continue to: Writing an Essay Sources of Information
See also: Essay Writing Tips Note-Taking for Reading Finding Time To Study

Teacher Planner Templates
Essay Planner Template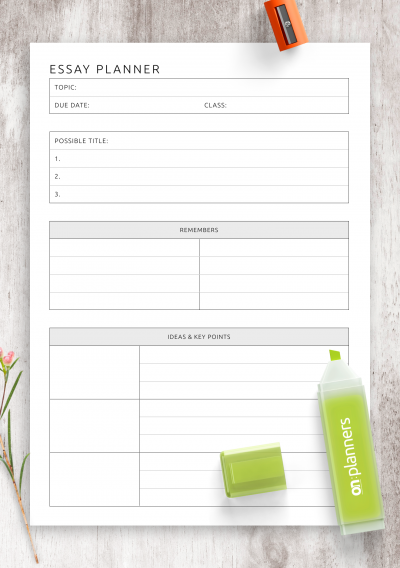 Description:
This great planner will help you make an argumentative, persuasive, and informative essay from introduction to expository moments. Pick a paper size that suits you, download the PDF template, and print it as you start writing your story with pre-prepared materials and creative ideas for your essay.
Sections available in this template:
Possible Title (1, 2, 3);
Ideas & Key Points.
Select theme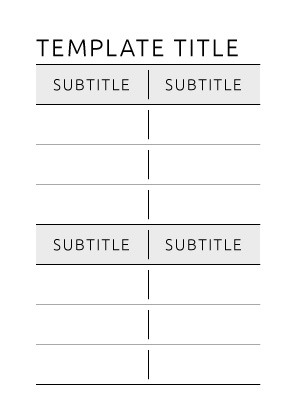 Printing layout and cutting marks preview

Almost there!
It may take some time to generate your template… Shall we send it via email?
Enter your email address and click the button below to get instant access to the template you chose.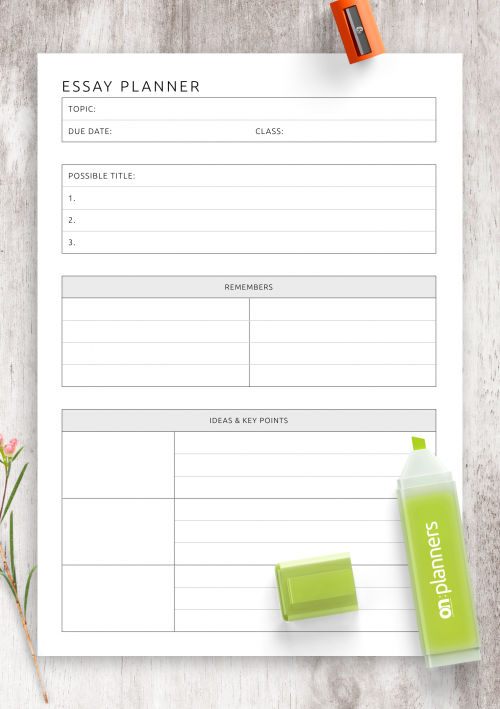 Shall we send it via email?
Add new comment
Recommended for you, other templates:.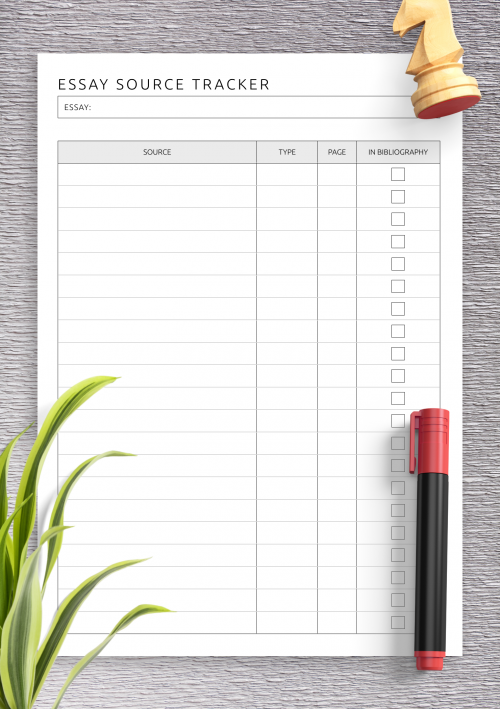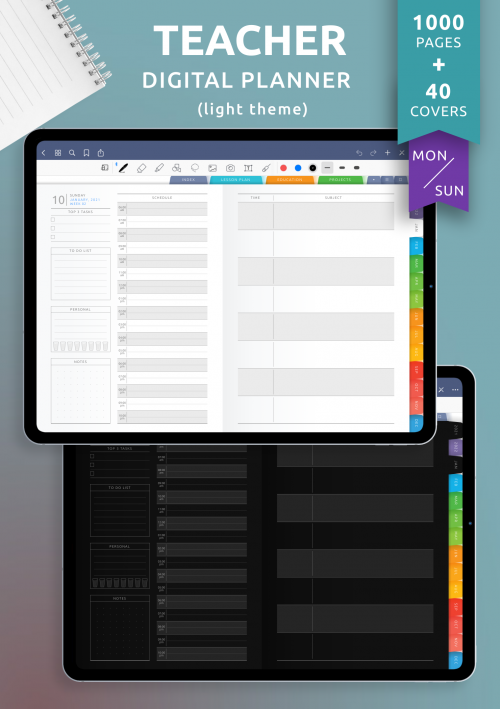 Days of the Week
All-in-One Access
2024 Calendars
Kindle Scribe
Christmas Planning
For Teachers
For Students
Happy Planner
Traveler's Notebook
Print-ready planners
About People
Motivational
Lined Paper
Graph Paper
Dot Grid Paper
Cornell Notes
Daily Calendars
Weekly Calendar
Monthly Undated
Calendar Schedule
Blank Calendars
Photo Calendars
Daily Schedule
Daily Task List Templates
Daily Timetable Templates
Daily with To Do List
Dated daily planner templates
Daily hourly planner templates
Daily Undated
Weekly Horizontal
Week at a Glance
Weekly Hourly Planners
Weekly with To Do List
Single page per week
Weekly Goals Templates
Two pages per week
Weekly Schedule
Weekly Undated
Weekly Meal
Monthly Budget
Monthly Goals Templates
Monthly Meal Planners
Bill tracker
Expenses Tracker
Finance Templates
Household budget
Weekly budget
Personal budget
Attendance Sheet
Business Planning
Client Management
Contact Trackers
Order Tracking
Product & Supply
Social Media
Work Schedule
Meeting Agenda
Mileage Tracker
SMART Goal Templates
Goal Tracker Templates
Life Goals Templates
Goal Setting Templates
Goal Setting Worksheets
Checklist Templates
Weight Loss Planners
Fitness & Workout templates
Wellness & Self-Care
Food calendar templates
Grocery & Shopping Lists
Food Diary Templates
Recipe Books
Food Inventory
Reading Log
Chore Chart Templates
Lesson Plan Templates
Weekly Lesson Plan Templates
Gradebook Templates
Class Attendance Sheets
Student Information Sheets
Habit Tracker
Mood Trackers
Password Log
Homeschooling
Travel itinerary
Packing list
Wedding guest list
Wedding plan checklists
Wedding budget
Digital Planners
Invitations
Recently added:
Digital Recipe Book PDF for iPad (Light Theme)
Weekly To-Do Digital Planner for iPad (Light Theme)
Digital Student Planner (Light Theme)
Daily Digital Planner PDF for iPad (Dark Theme)
90-Day Gratitude Digital Journal (Light Theme)
Essay writing
Answering the question
Generating ideas, planning your essay, different planning methods.
Writing your essay
Developing your essay writing
Useful links for writing essays
Study Advice Helping students to achieve study success with guides, video tutorials, seminars and one-to-one advice sessions.
Academic writing LibGuide Expert guidance on punctuation, grammar, writing style and proof-reading.
Guide to citing references Includes guidance on why, when and how to use references correctly in your academic writing.
Reading and notemaking LibGuide Expert guidance on managing your reading and making effective notes.
Academic Phrasebank Use this site for examples of linking phrases and ways to refer to sources.
Ten stages of assignment success (Prezi) Based upon Burns and Sinfield, Essential Study Skills.
Critical Thinking A short video on Critical Thinking that the BBC have prepared in partnership with The Open University
The first thing to do when preparing to write an essay is to make a plan. You could just rush in and write everything that comes into your head, but that would make it difficult for your marker to read and would reduce the effectiveness of your ideas. These will make much stronger arguments if you group them together than they would do on their own.
The guidance on this page will show you how to plan and structure your essay to produce a strong and focused response to the question.
A very common complaint from lecturers and examiners is that students write a lot of information but they just don't answer the question. Don't rush straight into researching – give yourself time to think carefully about the question and understand what it is asking.
Underlining key words – This is a good start point for making sure you understand all the terms (some might need defining); identifying the crucial information in the question; and clarifying what the question is asking you to do (compare & contrast, analyse, discuss). But make sure you then consider the question as a whole again, not just as a series of unconnected words.
Re-read the question – Read the question through a few times. Explain it to yourself, so you are sure you know what it is asking you to do.
Try breaking the question down into sub-questions – What is the question asking? Why is this important? How am I going to answer it? What do I need to find out first, second, third in order to answer the question? This is a good way of working out what important points or issues make up the overall question – it can help focus your reading and start giving your essay a structure. However, try not to have too many sub-questions as this can lead to following up minor issues, as opposed to the most important points.
Answering the question and planning (video) Watch this brief video tutorial for more on the topic.
Answering the question and planning (transcript) Read along while watching the video tutorial.
The kinds of things to note briefly are:
What you already know about the topic – from lectures, seminars, general knowledge.
Things you don't know about the topic, but need to find out in order to answer the question.
Initial responses or answers to the question – what you think your conclusion might possibly be.
This helps you start formulating your argument and direction for answering the question. It also helps you focus your reading, as you can pinpoint what you need to find out and go straight to the parts of books, chapters, articles that will be most relevant.
After reading - After your reading, it is often good to summarise all your findings on a page. Again, a spider diagram can help with this.
Bringing together the key points from your reading helps clarify what you have found out, and helps you find a pathway through all the ideas and issues you have encountered. If you include brief details of authors and page nos. for key information, it can act as a quick at-a-glance guide for finding the evidence you need to support your points later.
It also helps you see how your initial response to the question might have changed or become more sophisticated in light of the reading you've done. It leads into planning your essay structure.
It enables you to work out a logical structure and an end point for your argument before you start writing.
It means you don't have to do this type of complex thinking at the same time as trying to find the right words to express your ideas.
It helps you to commit yourself to sticking to the point!
You need to work out what to include, and what can be left out. It is impossible to cover everything in an essay, and your markers will be looking for evidence of your ability to choose material and put it in order. Brainstorm all your ideas, then arrange them in three or four groups. Not everything will fit so be prepared to discard some points (you can mention them briefly in your introduction).
Outline what you are going to include in each section:
Introduction : Address the question, show why it's interesting and how you will answer it.
Main body : Build your argument. Put your groups of ideas in a sequence to make a persuasive argument. One main point in each paragraph.
Conclusion : Summarise your arguments and evidence, and show how they answer the original question.
Writing a summary - Some people plan best once they have written something, as this helps clarify their thinking. If you prefer to write first, try summarising the central idea of your essay in a few sentences. This gives you a clear direction for working out how you are going to break it down into points supported by evidence. You can then use one of the methods below to write a more detailed plan.
Structuring your essay (video) Watch this brief video tutorial for more on the topic.
Structuring your essay (transcript) Read along while watching the video tutorial.
Bullet points / linear plans - This type of plan lists the main points using bullet points or numbers. It can be a brief outline of the main point per paragraph, or a more detailed plan with sub-points and a note of the evidence to support each point (e.g. source and page no.).
No plan is perfect, so be prepared for your ideas to change as you write your essay. However, once you have an initial plan it is much easier to adapt it and see where new things fit if your thinking does change.
<< Previous: Home
Next: Writing your essay >>
Last Updated: Sep 8, 2023 4:17 PM
URL: https://libguides.reading.ac.uk/essays
FigJam Build a strong foundation with our essay plan template
No shaky arguments here. Whether it's a class assignment, personal statement, or a missive on the company blog, FigJam's essay writing plan will help you construct a stronger essay outline from the ground up.
Essay plan template
Share ideas, hone arguments, and refine your writing with our collaborative essay plan template.
Nail down your message
Organize evidence, strengthen supporting arguments, and hammer your main point home with our essay planning sheet.
Create flow: Maintain a cohesive writing process with an essay planning template that clarifies how one section leads to the next.
Evaluate your argument from all sides: Crystallize your claim and test it out from new angles in a visual format.
Do your research: Fact check your work and sources before writing by laying out supporting evidence on an easy-to-read outline.
FigJam Make a statement together
Writing doesn't have to be a solo act. FigJam's Community-built widgets make it easy to draft with collaborators and source feedback from trusted peers. Fold in new ideas and fine-tune existing arguments with Badge, Storymapper, and Lil notes.
Break it down, then build it up
Perfect the nuts and bolts of your essay with a well-organized essay plan example. Next, find new ways to tell your story with templates from our Community.
Story mapping
Design a compelling narrative step by step.
Compare and contrast the main points in your essay.
Other templates from the community
Share your message with peers, mentors, and more with interactive templates.
If you're wondering how to plan an essay or how to write an effective essay plan with important points and supporting details, just tap into our free essay plan example to get started. From there, you'll be prompted to break your essay down into the following sections:
Introduction
Body paragraph #1
Body paragraph #2
Body paragraph #3
Fill in each of these sections with relevant information and credible sources. Then, share it with your trusted collaborators and peers to make sure your argument sings.
The 5 aspects of planning an essay correspond to the 5 main sections of your essay: the introduction, the 3 body paragraphs, and the conclusion.
Introduction – Planning an introduction involves writing a thesis statement and a brief list that outlines the order of your supporting arguments.
Body paragraphs (3) – As you plan your 3 body paragraphs, you'll collect evidence—from credible sources—that backs up any supporting detail, arguments, and thesis.
Conclusion – While you conceptualize this final section, consider how you can open up the floor for further conversation after the essay ends. Are there any related questions you wished you'd asked? What makes this a relevant topic—today? Jot down all of your ideas on a planning sheet for essays.
Many essays follow the classic 5-part structure—the introduction that states your main argument, the 3 points supporting that claim, and the conclusion that wraps everything up.
Keep in mind, however, that you don't have to follow this essay planning example exactly. Some of the best essays break the mold—so don't be afraid to customize your essay planning sheet or collaborate on a creative structure as you outline.
Other templates you might like
Explore 1,000+ templates on the Figma community
Explore even more templates, widgets, and plugins—all built by the Figma community.

Services for education institutions
Academic subject areas
Peer connection
Evidence of Studiosity impact
Case studies from our partners
Surveys and public policy
The Tracey Bretag Integrity Prize
The Studiosity Symposium
Studiosity for English learners
Video case studies
Meet the online team
Academic Advisory Board
Meet the board.
Social responsibility
Meet the team
Join the team
Study Survival Guides
Student zone.
Assignment calculator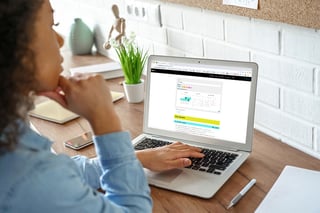 Get organised with our assignment calculator. Put in your due date, and get a customised, printable plan for your writing.
PEEL paragraph planner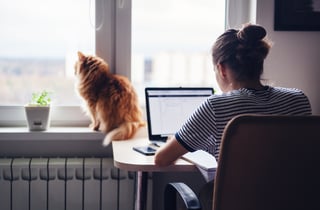 Find out how to structure your essay using the PEEL method, and download a free PEEL paragraph planner.
Free essay planner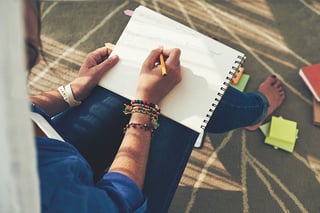 Writing Feedback glossary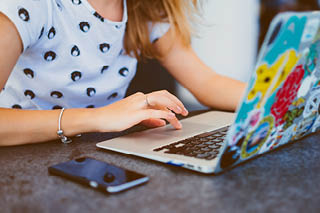 A glossary of academic writing terms, including explanations and examples, to help you understand your feedback.
Online study tips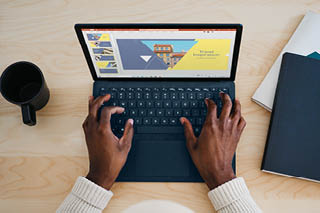 Motivating yourself, sticking to a schedule, and being proactive: studying online can be tricky. Here are the best tips we gathered from online students.
Note-taking guide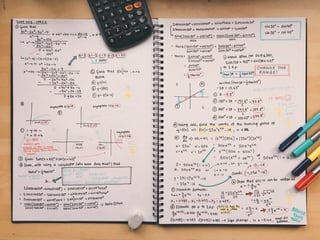 Exam advice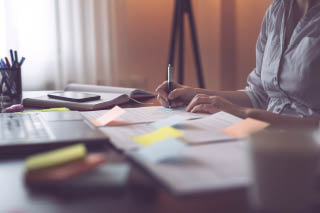 Homework tips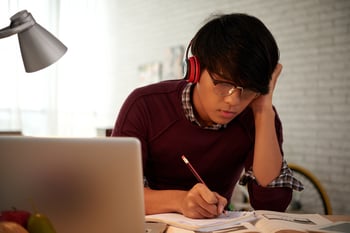 Get 24/7 study help, thanks to your education provider
Follow us on instagram for more study tips, resources and inspiration @studiosity

ABN 41 114 279 668
Assignment calculator, calendars and organisers, study survival guides, free practice tests, student faqs, download our mobile app, student sign in, success stories.
Student Reviews & Testimonials
Partner Resources
Teacher Hub
Specialist Sign In
Meet our specialists
Meet the team, media and research, student reviews.
Read more on Google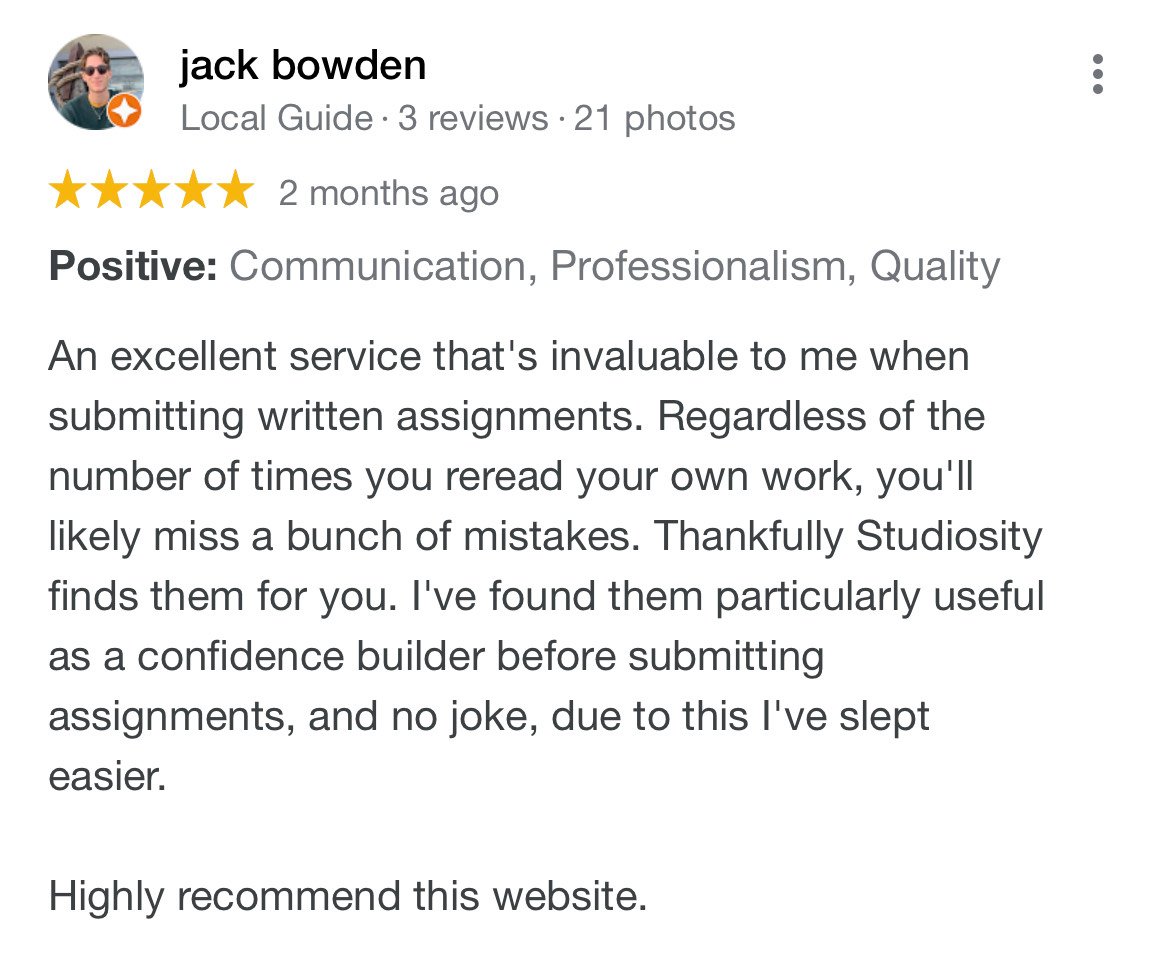 Studiosity acknowledges the Traditional Indigenous Custodians of country throughout Australia, and all lands where we work, and recognises their continuing connection to land, waters, and culture. We pay our respects to Elders past and present.
Contact • (02) 9906 2700 • FAQ • Privacy • Accessibility • Acceptable Use • Terms of Use Education Policies • Academic Integrity Policy
7 Steps for Writing an Essay Plan
Have you ever started writing an essay then realized you have run out of ideas to talk about?
This can make you feel deflated and you start to hate your essay!
The best way to avoid this mid-essay disaster is to plan ahead: you need to write an Essay Plan!
Essay planning is one of the most important skills I teach my students. When I have one-to-one tutorials with my students, I always send them off with an essay plan and clear goals about what to write.
Essay Planning isn't as dull as you think. In fact, it really does only take a short amount of time and can make you feel oh so relieved that you know what you're doing!
Here's my 7-Step method that I encourage you to use for your next essay:
The 7-Step Guide on How to write an Essay Plan
Figure out your Essay Topic (5 minutes)
Gather your Sources and take Quick Notes (20 minutes)
Brainstorm using a Mind-Map (10 minutes)
Arrange your Topics (2 minutes)
Write your topic Sentences (5 minutes)
Write a No-Pressure Draft in 3 Hours (3 hours)
Edit your Draft Once every Few Days until Submission (30 minutes)
I've been using this 7-Step essay planning strategy since I was in my undergraduate degree. Now, I've completed a PhD and written over 20 academic journal articles and dozens of blog posts using this method – and it still works!
Let's go through my 7 steps for how to write an essay plan.
Prefer to Watch than Read? Here's our video on writing an Essay Plan.
how to write an essay plan
1. figure out your essay topic. here's how..
Where did your teacher provide you with your assessment details?
Find it. This is where you begin.
Now, far, far, far too many students end up writing essays that aren't relevant to the essay question given to you by your teacher. So print out your essay question and any other advice or guidelines provided by your teacher.
Here's some things that your assessment details page might include:
The essay question;
The marking criteria;
Suggested sources to read;
Some background information on the topic
The essay question is really important. Once you've printed it I want you to do one thing:
Highlight the key phrases in the essay question.
Here's some essay questions and the key phrases you'd want to highlight:
This strategy helps you to hone in on exactly what you want to talk about. These are the key phrases you're going to use frequently in your writing and use when you look for sources to cite in your essay!
The other top thing to look at is the marking criteria. Some teachers don't provide this, but if they do then make sure you pay attention to the marking criteria !
Here's an example of a marking criteria sheet:
Sample Essay Topic: Is Climate Change the Greatest Moral Challenge of our Generation?
Now, if you have a marking criteria you really need to pay attention to this. You have to make sure you've ticked off all the key criteria that you will be marked on. For the example above, your essay is going to have to make sure it:
Takes a position about whether climate change is a serious challenge for human kind;
Discusses multiple different people's views on the topic;
Explores examples and case studies ('practical situations');
Uses referencing to back up your points.
The reason you need to be really careful to pay attention to this marking criteria is because it is your cheat sheet: it tells you what to talk about!
Step 1 only takes you five minutes and helps you to clearly clarify what you're going to be talking about! Now your mind is tuned in and you can start doing some preliminary research.
2. Gather your Sources and take Quick Notes. Here's how.
Now that you know what your focus is, you can start finding some information to discuss. You don't want to just write things from the top of your head. If you want top marks, you want some deep, detailed and specific pieces of information.
Fortunately, your teacher has probably made this easy for you.
The top source for finding information will be the resources your teacher provided. These resources were hand picked by your teacher because they believed these were the best sources available our there on the topic. Here are the most common resources teachers provide:
Lecture Slides;
Assigned Readings.
The lecture slides are one of the best resources for you to access. Lecture slides are usually provided online for you. Download them, save them on your computer, and dig them up when it's time to write the essay plan.
Find the lecture slides most relevant to your topic. To take the example of our climate change essay, maybe climate change is only discussed in three of the weeks in your course. Those are the three weeks' lecture slides you want to hone-in on.
Flick through those lecture slides and take quick notes on a piece of paper – what are the most important topics and statistics that are relevant to your essay question?
Now, move on to the assigned readings . Your teacher will have selected some readings for you to do for homework through the semester. They may be eBooks, Textbooks or Journal Articles.
These assigned readings were assigned for a reason: because they have very important information to read ! Scan through them and see if there's any more points you can add to your list of statistics and key ideas to discuss.
Next, try to find a few more sources using Google Scholar. This is a great resource for finding more academic articles that you can read to find even more details and ideas to add to your essay.
Here's my notes that I researched for the essay question "Is Climate Change the Greatest Moral Challenge of our Generation?" As you can see, it doesn't have to be beautiful #Studygram notes! It's just rough notes to get all the important information down:
Once you've read the assigned lecture slides and readings, you should have a good preliminary list of ideas, topics, statistics and even quotes that you can use in step 3.
3. Brainstorm using a Mind-Map. Here's how.
Do your initial notes look a little disorganized?
That's okay. The point of Step 2 was to gather information. Now it's time to start sorting these ideas in your mind.
The best way to organize thoughts is to create a Mind-Map. Here's how Mind-Maps often look:
For your essay plan Mind-Map, write the essay question in the middle of the page and draw a circle around it.
Then, select the biggest and most important key ideas that you think are worth discussing in the essay. To decide on these, you might want to look back at the notes you took in Step 2.
Each key idea will take up around about 200 – 350 words (1 to 2 sentences).
Here's a rough guide for how many key ideas you'll want depending on your essay length:
1000-word essay: 3 to 4 key ideas
1500-word essay: 5 to 7 key ideas
2000-word essay: 6 to 8 key ideas
3000-word essay: 9 to 12 key ideas
Once you've selected your key ideas you can list them in a circle around the essay question, just like this:
Last, we need to add detail and depth to each key idea. So, draw more lines out from each key ideas and list:
Two sources that you will cite for each key idea;
A statistic or example that you will provide for each key idea;
Any additional interesting facts for each key idea
Here's how it might look once you're done:
4. Arrange your Topics. Here's how.
You're well and truly on your way to getting your essay down on paper now.
There's one last thing to do before you start getting words down on the manuscript that you will submit. You need to arrange your topics to decide which to write first, second, third, fourth, and last!
Here are some things to keep in mind:
Start and end with your strongest points;
Ensure the points logically flow.
To ensure your points logically flow, think about how you're going to transition from one idea to the next . Does one key point need to be made first so that the other ones make sense?
Do two key points seem to fit next to one another? If so, make sure you list them side-by-side.
Have a play around with the order you want to discuss the ideas until you're comfortable. Then, list them in order. Here's my order for my Climate Change essay:
Each of these key ideas is going to turn into a paragraph or two (probably two) in the essay.
5. Write your topic Sentences in just 5 minutes. Here's how.
All good essays have clear paragraphs that start with a topic sentence . To turn these brainstormed key points into an essay, you need to get that list you wrote in Step 5 and turn each point into a topic sentence for a paragraph.
It's important that the first sentence of each paragraph clearly states the paragraph's topic. Your marker is going to want to know exactly what your paragraph is about immediately. You don't want your marker to wait until the 3 rd , 4 th or 5 th line of a paragraph before they figure out what you're talking about in the paragraph.
So, you need to state what your key idea is in the first sentence of the paragraph.
Let's have a go at turning each of our key ideas into a topic sentence:
6. Write a No-Pressure Essay Draft in just 3 Hours. Here's how.
Okay, now the rubber hits the road. Let's get writing!
When you write your first draft, don't put pressure on yourself. Remind yourself that this is the first of several attempts at creating a great essay, so it doesn't need to be perfect right away. The important thing is that you get words down on paper.
To write the draft, have a go at adding to each of your topic sentences to turn them into full paragraphs. Follow the information you wrote down in your notes and Mind-Map to get some great details down on paper.
Forget about the introduction and conclusion for now. You can write them last.
Let's have a go at one together. I'm going to choose the paragraph on my key idea "Is climate change caused by humans?"
I've already got my first sentence and my brainstormed ideas. Let's build on them to write a draft paragraph:
"Most scientists believe climate change is caused by humans. In fact, according to the IPCC, over 98% of climate change scientists accept the scientific data that climate change is caused by humans (IPCC, 2018). This figure is very high, signalling overwhelming expert consensus. This consensus holds that the emission of carbon from burning of fossil fuels in the 20 th Century is trapping heat into the atmosphere. However, a minority of dissenting scientists continue to claim that this carbon build-up is mostly the fault of natural forces such as volcanoes which emit enormous amounts of carbon into the atmosphere (Bier, 2013)."
Your turn – have a go at your own draft paragraphs based on your Mind-Map for your essay topic! If you hit a rut or have some trouble, don't forget to check out our article on how to write perfect paragraphs .
Once you've written all your paragraphs, make sure you write an introduction and conclusion .
Gone over the word count? Check out our article on how to reduce your word count.
7. Edit your Draft Once every Few Days until Submission. Check out this simple approach:
Okay, hopefully after your three hour essay drafting session you've got all your words down on paper. Congratulations!
However, we're not done yet.
The best students finish their drafts early on so they have a good three or four weeks to come back and re-read their draft and edit it every few days.
When coming back to edit your draft , here's a few things to look out for:
Make sure all the paragraph and sentence structure makes sense. Feel free to change words around until things sound right. You might find that the first time you edit something it sounds great, but next time you realize it's not as good as you thought. That's why we do multiple rounds of edits over the course of a few weeks;
Check for spelling, grammar and punctuation errors;
Print out your draft and read it on paper. You notice more mistakes when you read a printed-out version;
Work on adding any more details and academic sources from online sources like Google Scholar to increase your chance of getting a top grade. Here's our ultimate guide on finding scholarly sources online – it might be helpful for this step!
Before you go – Here's the Actionable Essay Plan Tips Summed up for you
Phew! That essay was tough. But with this essay plan, you can get through any essay and do a stellar job! Essay planning is a great way to ensure your essays make sense, have a clear and compelling argument, and don't go off-topic.
I never write an essay without one.
To sum up, here are the 7 steps to essay planning one more time:
The 7-Step Guide for How to Write an Essay Plan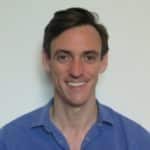 Chris Drew (PhD)
Dr. Chris Drew is the founder of the Helpful Professor. He holds a PhD in education and has published over 20 articles in scholarly journals. He is the former editor of the Journal of Learning Development in Higher Education. [Image Descriptor: Photo of Chris]
Chris Drew (PhD) https://helpfulprofessor.com/author/admin/ 10 Secondary Data Sources
Chris Drew (PhD) https://helpfulprofessor.com/author/admin/ 13 Secondary Data Examples
Chris Drew (PhD) https://helpfulprofessor.com/author/admin/ 31 Instinct Examples (In Humans and Animals)
Chris Drew (PhD) https://helpfulprofessor.com/author/admin/ Montessori vs Reggio Emilia vs Steiner-Waldorf vs Froebel
Leave a Comment Cancel Reply
Your email address will not be published. Required fields are marked *
Find Study Materials for
Business studies, combined science, computer science.
Environmental Science
Human geography, macroeconomics, microeconomics.
Social Studies
Browse all subjects
Textbook Solutions
Career Advice for Students
Student Life
Study Guide
University Advice
Read our Magazine
Create Study Materials

Select your language

A good essay doesn't appear out of thin air — it develops from a plan. Essay planning is essential to ensure your essay is organized and coherent. Using a plan to begin your essay writing process will help you figure out your Main Idea, topic sentences, and details. Luckily, tried…
Explore our app and discover over 50 million learning materials for free.
Want to get better grades?
Get free, full access to:.
Explanations
Study Planner
Textbook solutions
A Hook for an Essay
Body Paragraph
Essay Outline
Language Used in Academic Writing
MHRA Referencing
Opinion vs Fact
Works Cited
Emotional Arguments in Essays
Ethical Arguments in Essays
Logical Arguments in Essays
The Argument
Writing an Argumentative Essay
Image Caption
Microblogging
Personal Blog
Professional Blog
Syntactical
Anaphoric Reference
Backchannels
Cataphoric Reference
Conversation Analysis
Discourse Analysis
Discourse Markers
Endophoric Reference
Exophoric Reference
Interruption
John Swales Discourse Communities
Metalinguistics
Paralinguistics
Turn-taking
Email Closings
Email Introduction
Email Salutation
Email Signature
Email Subject Lines
Formal Email
Informal Email
Active Voice
Adjective Phrase
Adverb Phrase
Adverbials For Time
Adverbials of Frequency
Auxilary Verbs
Complex Sentence
Compound Adjectives
Compound Sentence
Conditional Sentences
Conjugation
Conjunction
Coordinating Conjunctions
Copula Verbs
Correlative Conjunctions
Dangling Participle
Declaratives
Demonstrative Pronouns
Dependent Clause
Descriptive Adjectives
Distributives
Exclamatives
Finite Verbs
First Conditional
Functions of Language
Future Progressive Tense
Future Tense
Generative Grammar
Grammatical Mood
Grammatical Voices
Imperative Mood
Imperative Verbs
Imperatives
Indefinite Pronouns
Independent Clause
Indicative Mood
Infinitive Mood
Infinitive Phrases
Interjections
Interrogative Mood
Interrogatives
Irregular Verbs
Linking Verb
Misplaced Modifiers
Modal Verbs
Noun Phrase
Objective Case
Optative Mood
Passive Voice
Past Perfect Tense
Perfect Aspect
Personal Pronouns
Possessive Adjectives
Possessive Pronouns
Potential Mood
Preposition
Prepositional Phrase
Prepositions of Place
Prepositions of Time
Present Participle
Present Perfect Progressive
Present Perfect Tense
Present Tense
Progressive Aspect
Proper Adjectives
Quantifiers
Reflexive Pronouns
Relative Clause
Relative Pronouns
Second Conditional
Sentence Functions
Simple Future Tense
Simple Sentence
Subjunctive Mood
Subordinating Conjunctions
Superlative Adjectives
Third Conditional
Transitive and Intransitive Verbs
Types of Phrases
Types of Sentence
Verb Phrase
Vocative Case
Zero Conditional
Academic English
Anglo Saxon Roots and Prefixes
Bilingual Dictionaries
Contractions
English Dictionaries
English Vocabulary
Greek Roots, Suffixes and Prefixes
Latin Roots, Suffixes and Prefixes
Modern English
Object category
Parentheses
Possessives
Regional Dialects
Rhyming Dictionary
Sentence Fragments
Social Dialects
Subject Predicate Relationship
Subject Verb Agreement
Word Pronunciation
Essay Time Management
How To Take a Position in an Essay
Organize Your Prompt
Proofread Essay
Understanding the Prompt
Analytical Essay
Cause and Effect Essay
Chat GPT Prompts For Literature Essays
Claims and Evidence
Descriptive Essay
Expository Essay
Narrative Essay
Persuasive Essay
The Best Chat GPT Prompts For Essay Writing
Essay Sources and Presenting Research
Essay Structure
Essay Topic
Introduction
Point Evidence Explain
Referencing
Research Question
Sources of Data Collection
Transcribing Spoken Data
African American English
African Countries Speaking English
American English Vs British English
Australian English
British Accents
British Sign Language
Communicative Language Teaching
English in Eu
Guided Discovery
Indian English
Lesson Plan
Received Pronunciation
Total Physical Response
Abbreviations
Advise vs Advice
Affect or Effect
Capitalisation
Inverted commas
Loosing or Losing
Multimodal Texts
Orthographic Features
Practice or Practise
Punctuation
Separate vs Seperate
Typographical Features
Comparative Method
Conventions of Standard English
Early Modern English
Great Vowel Shift
Historical Development
Inflectional Morphemes
Irish English
King James Bible
Language Family
Language Isolate
Middle English
Middle English Examples
Noah Webster Dictionary
Old English Language
Old English Texts
Old English Translation
Piers Plowman
Proto Language
Samuel Johnson Dictionary
Scottish English
Shakespearean English
Welsh English
Accent vs Dialect
Bilingualism
Code Switching
Descriptivism
Descriptivism vs Prescriptivism
Dialect Levelling
English as a lingua franca
Kachru's 3 Concentric Circles
Language Changes
Pidgin and Creole
Prescriptivism
Rhotic Accent
Social Interaction
Standard English
Standardisation of English
Strevens Model of English
Technological Determinism
Vernacular English
World Englishes
Language Stereotypes
Language and Politics
Language and Power
Language and Technology
Media Linguistics
Michel Foucault Discourse Theory
Multimodality
Norman Fairclough
Agrammatism
Behavioral Theory
Cognitive Theory
Constructivism
Critical Period
Developmental Language Disorder
Down Syndrome Language
Functional Basis of Language
Interactionist Theory
Language Acquisition Device (LAD)
Language Acquisition Support System
Language Acquisition in Children
Michael Halliday
Multiword Stage
One-Word stage
Specific Language Impairments
Theories of Language Acquisition
Two-Word Stage
Williams Syndrome
Foregrounding
Grammatical Voice
Literariness
Literary Context
Literary Purpose
Literary Representation
Mode English Language
Narrative Perspective
Poetic Voice
Accommodation Theory
Bernstein Elaborated and Restricted Code
Casual Register
Concept of Face
Consultative Register
Deficit Approach
Difference Approach
Diversity Approach
Dominance Approach
Drew and Heritage Institutional Talk
Eckert Jocks and Burnouts
Formal Register
Frozen Register
Gary Ives Bradford Study
Holmes Code Switching
Intimate Register
Labov- New York Department Store Study
Language and Age
Language and Class
Language and Ethnicity
Language and Gender
Language and Identity
Language and Occupation
Marked and Unmarked Terms
Neutral Register
Peter Trudgill- Norwich Study
Phatic Talk and Banter
Register and Style
Sinclair and Coulthard
Social Network Theory
Sociolect vs Idiolect
Variety vs Standard English
Amelioration
Collocations
Colloquialisms
Compounding
Connotative Meaning
Denotative Meaning
Figurative Language
Fixed Expressions
Formal Language
Informal Language
Initialisms
Irony English Language
Language Structure
Levels of Formality
Lexical Ambiguity
Literary Positioning
Occupational Register
Paradigmatic Relations
Personification
Prototype Theory
Rhetorical Figures
Semantic Analysis
Semantic Change
Semantic Reclamation
Syntagmatic Relations
Text Structure
Zero-Derivation
1984 Newspeak
Analytical Techniques
Applied Linguistics
Computational Linguistics
Corpus Linguistics
Critical Theory
Essentialism
Forensic Linguistics
Language Comprehension
Lexicography
Linguistic Determinism
Logical Positivism
Machine Translation
Natural Language Processing
Neural Networks
Neurolinguistics
Psycholinguistics
Rhetorical Analysis
Sapir Whorf Hypothesis
Speech Recognition
Active Listening Skills
Address Counterclaims
Group Discussion
Presentation Skills
Presentation Technology
Agglutinating Languages
Alternation
Compound Words
Derivational Morphemes
Grammatical Morphemes
Lexical Morphology
Morphosyntax
Polysynthetic Languages
Reduplication
Active Reading
Process of Elimination
Words in Context
Click Consonants
Fundamental Frequency
Interdental
International Phonetic Alphabet
Labiodental
Manner of Articulation
Monophthong
Nasal Sound
Oral Cavity
Phonetic Accommodation
Phonetic Assimilation
Place of Articulation
Sound Spectrum
Source Filter Theory
Spectrogram
Voice Articulation
Vowel Chart
Alliteration
Complementary Distribution
Phonotactics
Sound Symbolisms
Commissives
Communication Accommodation Theory
Conversational Implicature
Cooperative Principle
Declarative
Definiteness
Deictic centre
Deictic expressions
Expressives
Figure of Speech
Grice's Conversational Maxims
Indexicality
Paralanguage
Politeness Theory
Presupposition
Semantics vs. Pragmatics
Speech Acts
Aggressive vs Friendly Tone
Curious vs Encouraging Tone
Dissimilation
Feminine Rhyme
Hypocritical vs Cooperative Tone
Masculine Rhyme
Monosyllabic Rhyme
Multisyllabic
Optimistic vs Worried Tone
Serious vs Humorous Tone
Stress of a Word
Suprasegmental
Surprised Tone
Tone English Langugage
Analyzing Informational Texts
Comparing Texts
Context Cues
Creative Writing
Digital Resources
Ethical Issues In Data Collection
Formulate Questions
Internet Search Engines
Literary Analysis
Personal Writing
Print Resources
Research Process
Research and Analysis
Technical Writing
Action Verbs
Adjectival Clause
Adverbial Clause
Anthropomorphism
Appositive Phrase
Argument from Authority
Argumentation
Auditory Description
Basic Rhetorical Modes
Begging the Question
Building Credibility
Causal Flaw
Causal Relationships
Cause and Effect Rhetorical Mode
Central Idea
Chronological Description
Circular Reasoning
Circumlocution
Classical Appeals
Classification
Close Reading
Coherence Between Sentences
Coherence within Paragraphs
Coherences within Sentences
Complex Rhetorical Modes
Compound Complex Sentences
Concessions
Concrete Adjectives
Concrete Nouns
Consistent Voice
Counter Argument
Definition by Negation
Description
Description Rhetorical mode
Direct Discourse
Equivocation
Extended Metaphor
False Connections
False Dichotomy
False Equivalence
Faulty Analogy
Faulty Causality
Fear Arousing
Gustatory Description
Hasty Generalization
Illustration
Induction Rhetoric
Levels of Coherence
Line of Reasoning
Missing the Point
Modifiers that Qualify
Modifiers that Specify
Narration Rhetorical Mode
Non-Sequitur
Non-Testable Hypothesis
Objective Description
Olfactory Description
Paragraphing
Parenthetical Element
Participial Phrase
Personal Narrative
Placement of Modifiers
Post-Hoc Argument
Process Analysis Rhetorical Mode
Red Herring
Reverse Causation
Rhetorical Fallacy
Rhetorical Modes
Rhetorical Question
Rhetorical Situation
Scare Tactics
Sentimental Appeals
Situational Irony
Slippery Slope
Spatial Description
Straw Man Argument
Subject Consistency
Subjective Description
Tactile Description
Tense Consistency
Tone and Word Choice
Transitions
Twisting the Language Around
Unstated Assumption
Verbal Irony
Visual Description
Authorial Intent
Authors Technique
Language Choice
Prompt Audience
Prompt Purpose
Rhetorical Strategies
Understanding Your Audience
Auditory Imagery
Gustatory Imagery
Olfactory Imagery
Tactile Imagery
Main Idea and Supporting Detail
Statistical Evidence
Communities of Practice
Cultural Competence
Gender Politics
Heteroglossia
Intercultural Communication
Methodology
Research Methodology
Constituent
Object Subject Verb
Subject Verb Object
Syntactic Structures
Universal Grammar
Verb Subject Object
Author Authority
Direct Quote
First Paragraph
Historical Context
Intended Audience
Primary Source
Second Paragraph
Secondary Source
Source Material
Third Paragraph
Character Analysis
Citation Analysis
Text Structure Analysis
Vocabulary Assessment
Lerne mit deinen Freunden und bleibe auf dem richtigen Kurs mit deinen persönlichen Lernstatistiken
Nie wieder prokastinieren mit unseren Lernerinnerungen.
A good essay doesn't appear out of thin air — it develops from a plan. Essay planning is essential to ensure your essay is organized and coherent. Using a plan to begin your essay writing process will help you figure out your Main Idea , topic sentences, and details. Luckily, tried and tested essay planning sheets and templates can assist you with outlining your essay and improving your writing skills.
How to Begin Planning Your Essay
You need to take a few steps to begin planning your essay.
Decide on an Essay Topic
If your teacher didn't provide an essay topic, consider some questions, events, or ideas that you feel are important and would like to expand on. If they did provide an essay topic, identify keywords and phrases to focus on. You should strive to use these keywords throughout your essay and as a basis for your research plan.
Essay Plan: Research Your Thesis and Take Notes
Your teacher may have already provided you with some reference material or links to reputable sources. If so, plan on using this material to kickstart your research on the topic. Supplement this with your own findings as needed. If you're starting from scratch, use reputable sources to research your topic, and keep a list of references as you do this if you are required to cite your information. Some credible sources include dictionaries, encyclopedias, textbooks, and many websites with .edu or .org domains.
Essay Plan: Organize Your Research and Ideas
You can use a mind map, essay plan sheet, or other essay planning tools to organize your research and main ideas. See the essay plan sheet in the "Structuring your Essay" section for an example. Organizing your research and ideas will help you plan out your main topic sentences for each paragraph and the order of these paragraphs. You'll also use this step to structure your research into supporting sentences for each main topic. Write a concluding sentence at the end of each paragraph to Summarize how they contribute to the main topic.
Essay Plan: Write Your First Draft
Once you've organized your ideas using an essay planning tool of your choice, you're ready to write your first draft. Use your essay plan sheet to form your introduction, the topic sentence for each paragraph, supporting details, concluding sentences, and your overall conclusion. Remember, your first draft doesn't have to be perfect.
Essay Plan: Edit and Revise
Once you complete your first draft, it's time to re-read, edit, and revise your essay. Use this time to cut out unnecessary details and restructure your essay. Here are some helpful tips to improve your editing skills:
Print out your essay and read it out loud slowly. Listen for ways to improve the clarity and overall flow of your essay.
Check for spelling, punctuation, and grammar errors.
Ask a friend or schoolmate to read your essay and give you suggestions and corrections.
Structuring Your Essay
Because structuring your essay can seem daunting, the best way to help you is to use an essay planning sheet.
Essay Planning Sheet
An essay planning sheet (sometimes called a template) is a document that gives you some suggested categories to organize your essay topic and main points. These plans will help to improve your essay formatting skills. Planning sheets have different formats and offer different suggestions, but most include the following:
Thesis /Essay Topic
Topic Sentence
Supporting Details
Concluding Sentence
You can find free essay plan sheets online or create your own. You can also use a mind map or box plan to organize your writing. Here is an example of an essay planning sheet for a general five-paragraph essay:
Essay Plan: Introduction
In the introduction, you'll want to ensure you present your Argument , idea, or Thesis in this section. Do your best to start with an attention-grabbing hook or introductory statemen t that will keep your reader interested in your essay. Thought-provoking questions, interesting quotes, or controversial statements can be good tools to use in your introduction. After you have drawn your reader in, it is important to state your thesis Statement (a sentence or two summarizing the main Argument of your essay). Your order of topics comes last and gives your reader an overview of the main supporting points you will make in your essay. This will help your reader to follow your argument from the get-go. Improving the quality of your introduction is a skill that comes with time and is a crucial part of the writing process.
Essay Plan: Paragraph Structure
Each paragraph should start with a topic sentence that presents a Main Idea or argument that supports your main point. You should include at least three supporting details in each paragraph. These details should provide quotes from reputable sources, data, verifiable facts, or other information that gives weight to your topic sentence. Finish with a concluding sentence to Summarize the overall argument in each paragraph.
Essay Plan: Conclusion
Writing an effective conclusion is an important skill to help your reader remember the main idea or argument of your writing. You should restate your thesis, main points, and key findings from your supporting paragraphs . Finish off your essay with your concluding Statement . Similar to the concluding sentences you have created in your previous paragraphs, the concluding statement wraps up your essay and signals to the reader that you have completed your argument. Don't include any new information in your conclusion. This paragraph is intended to summarize and restate what your reader has already learned in your essay.
Remember, readers often remember the first and last few sentences of an essay more easily than the overall text. Use quotes, questions, or statements that will grab the attention of your readers and leave a lasting impression on them.
Essay Plan Example
Let's create an example essay plan using the planning sheet we previously discussed. First, if you don't already have an essay topic or thesis, take the time to choose one. For this example, we'll use the topic "intercultural awareness."
Your first step in the writing process would be to research intercultural awareness. There are many aspects to this topic, so it might be helpful to think of a question regarding intercultural awareness that you'd like to answer. A mind map can help organize your thoughts and discover what you already know about this topic. After completing your research and mind map, use this information to figure out your main topic sentences. Take the time to arrange these main topics in a logical order and ensure these topics relate to your thesis.
Now that we have our main topic sentences, we can use our research to add supporting details and form our paragraphs. Be sure to add references to the end of your essay if these details include quotes, data, paraphrased text, or facts. Once you've completed the body of your essay, you can flesh out your introduction and conclusion. Be sure to use attention-grabbing sentences and paraphrase your main idea and topic sentences in these introductory and concluding paragraphs.
Here is an example of a completed essay planning sheet:
Essay Topic: Why is intercultural awareness important for business?
Don't forget to add your references to your essay and cite them in the required format.
Essay Planning Next Steps
Once you've filled out your essay planning sheet, it's time to write your first draft! Using an essay planning sheet or template and looking at other essay examples can help you to organize your writing logically and coherently. These tools will help ensure you've included all the necessary parts for a successful essay in your writing process.
Essay Plan - Key takeaways
Decide on your thesis if your teacher hasn't provided one.
Use credible sources to research your thesis.
Use a mind map, essay planning sheet, or other essay planning tools to organize your ideas.
Write out your first draft.
Re-read, edit, and revise your essay.
1 Stephen Covey, The 7 Habits of Highly Effective People (1989).
Frequently Asked Questions about Essay Plan
--> how to plan an essay, --> how do i structure an essay plan.
Make sure your essay plan structure includes space to note down your:
introduction
topic sentences
supporting details
concluding sentences
--> When planning a narrative essay what should the writer do?
Look for an essay planning sheet or template designed specifically for a narrative essay. This type of planning sheet can help you make sure you've included the necessary details and used the right structure in your essay.
--> How do I plan an essay outline?
First, decide on your thesis or main topic if you haven't been provided one. Next, use that as the basis for your research. Use an essay outline tool or make your own to organize your thoughts into the key parts of your essay.
--> How to plan an expository essay?
Look for an essay plan sheet designed specifically for an expository essay. This type of planning sheet can help you make sure you've included the necessary details and used the right structure in your essay.
Final Essay Plan Quiz
Essay plan quiz - teste dein wissen.
What areas should you check while proofreading your essay?
Show answer
Grammar, spelling, and typography.
Show question
What grammar points should you look for while proofreading?
Make sure your verb tense is correct, subject and verbs are in agreement and you've used the correct pronouns.
What tips can improve your proofreading?
Print your essay, read it out loud slowly and have a friend check it for errors.
What common spelling errors should you look for?
Check if you've properly used its vs. it's or you're vs. your. Also be careful about using their, there or they're.
How can you check your spelling?
Use online proofreading services or editing tools to check your spelling. Read your writing out loud. Have a friend read your essay and look for errors.
How can you make sure your verb tense is correct?
Print out a copy of your essay. Circle the verbs in each sentence. Make sure they are all in the same tense.
How can you make sure your subject and verb agree with each other?
Print out your essay. Find the subject and verb in each sentence. Check if they are singular or plural and make sure they are the same.
What typographical errors should you pay attention to?
Look at the punctuation you use at the end of your sentences and make sure it's correct. Read your paper out loud and add commas where appropriate. Make sure you've capitalized all proper nouns.
Which sentence had been proofread and corrected?
David wants to swim at the swimming pool.
Which sentence correctly used a modifier?
With my camera, we took pictures of a cow and a goat.
How do you know if a sentence is complete?
Make sure your sentence contains a subject, verb, and phrase. Read your sentences out loud and listen for these three parts. If your sentence is incomplete, add information or combine it with another sentence.
Which sentence is complete?
The boy is running to school.
How can you check if you've used the correct pronoun?
Circle the pronouns and antecedents in your writing. Make sure the gender and number of both words agree
Which sentence correctly used a pronoun?
The puppy was recognizable by its markings.
Which sentence uses the correct verb tense?
When I woke up I went to wash my face and then I ate breakfast
What are some essential parts of an essay?
An essay must include a thesis statement, introduction, topic sentences, supporting details, concluding sentences, and a conclusion.
What should you do if you don't have a thesis for your essay?
Think about some questions, events, or ideas that you feel are important and would like to base your essay on.
Which research sources are credible?
Dictionaries, encyclopedias, textbooks, and many websites with .edu or .org domains.
What can you use to organize your research and ideas?
A mind map, essay plan sheet, or other essay planning tools.
How many supporting details should each paragraph contain?
What should your introduction include?
An introductory statement, your main argument or idea, and the order of the following topics.
What should your conclusion include?
Restate the main idea, present your findings, and give a concluding statement.
What should you include in your introduction to grab your reader's attention?
A thought-provoking question, interesting quote, or controversial statement.
What is the main point of a conclusion?
To help your reader remember the main idea or argument of your writing.
True or False: You should include new information in your conclusion.
What should you do after filling out your essay plan sheet?
Write your first draft using the essay plan sheet as a guide.
Where can you find essay templates?
You can find essay templates online or in word processors. You can also make your own template.
How can a mind map help you plan your essay?
A mind map can help you organize your thoughts and discover what you already know about your topic.
What information should supporting details contain?
Quotes from reputable sources, data, verifiable facts, or other information that gives weight to your topic sentence.
What information does a topic sentence provide?
It presents one of the main ideas or arguments that support your thesis.
"Home Store has the lowest cost hammers." Is this a thesis statement? 
No. "Lowest cost hammers" among what? Always be specific. This position is also not complex. There is only one way to attack or defend this position.
When taking a position...
Avoid personal positions
Is a prompt more like an open or closed question?
Open. This means there is room for debate.
"How does a balloon stay afloat?"
Is this a closed question?
Yes. The answer is known science.
What is the strongest type of position, in terms of writing an essay?
A thesis statement.
What is a non-position?
A non-position is a brief personal decision regarding an inconsequential topic. This decision lasts mere moments.
What is a position?
Your stance on an open question or prompt.
If your position is arguable, have you created a thesis statement?
Not yet, as a thesis statement needs to be complex. It has many ways to attack it and defend it. It has a lot of room for discussion.
You can write a whole essay about your position. Are you headed in the right direction?
Of course you are! Writing an essay is kinda the point here, after all.
A position is stated in the first body paragraph.
Clarity is a secondary concern when taking a position.
Do not exaggerate your position in an essay.
Where does your position belong, first and foremost?
In the introductory paragraph.
When should you  not reassess your position?
If you find that it is weak. 
Your position is defensible and has no possibility for argument. Is it a strong position for an essay?
No. If your position cannot be attacked, it might answer a closed question.
What is the definition of a prompt?
A writing prompt is an introduction to a topic as well as instruction on how to write about it. 
True or false, a prompt could be a picture.
What type of writing prompt would require a response that tells a story?
What type of writing prompt would require a response that formulates a hypothesis and uses evidence to support it?
What should you do after reading the prompt several times for information and with a critical eye?
Summarize the prompt in a sentence
Test your knowledge with multiple choice flashcards
Your score:
Join the Vaia App and learn efficiently with millions of flashcards and more!
Learn with 50 essay plan flashcards in the free vaia app.
Already have an account? Log in
Flashcards in Essay Plan 50+
Learn with 50+ Essay Plan flashcards in the free Vaia app
Linguistic Terms
Lexis and Semantics Summary
English Grammar Summary
of the users don't pass the Essay Plan quiz! Will you pass the quiz?
How would you like to learn this content?
Free english cheat sheet!
Everything you need to know on . A perfect summary so you can easily remember everything.
Join over 22 million students in learning with our Vaia App
The first learning app that truly has everything you need to ace your exams in one place
Flashcards & Quizzes
AI Study Assistant
Smart Note-Taking
More explanations about Essay Plan
Discover the right content for your subjects, engineering, english literature.
Sign up to highlight and take notes. It's 100% free.
This is still free to read, it's not a paywall.
You need to register to keep reading, start learning with vaia, the only learning app you need..
Create a free account to save this explanation.
Save explanations to your personalised space and access them anytime, anywhere!
By signing up, you agree to the Terms and Conditions and the Privacy Policy of Vaia.
StudySmarter bietet alles, was du für deinen Lernerfolg brauchst - in einer App!
Privacy overview.
Essay Planner Template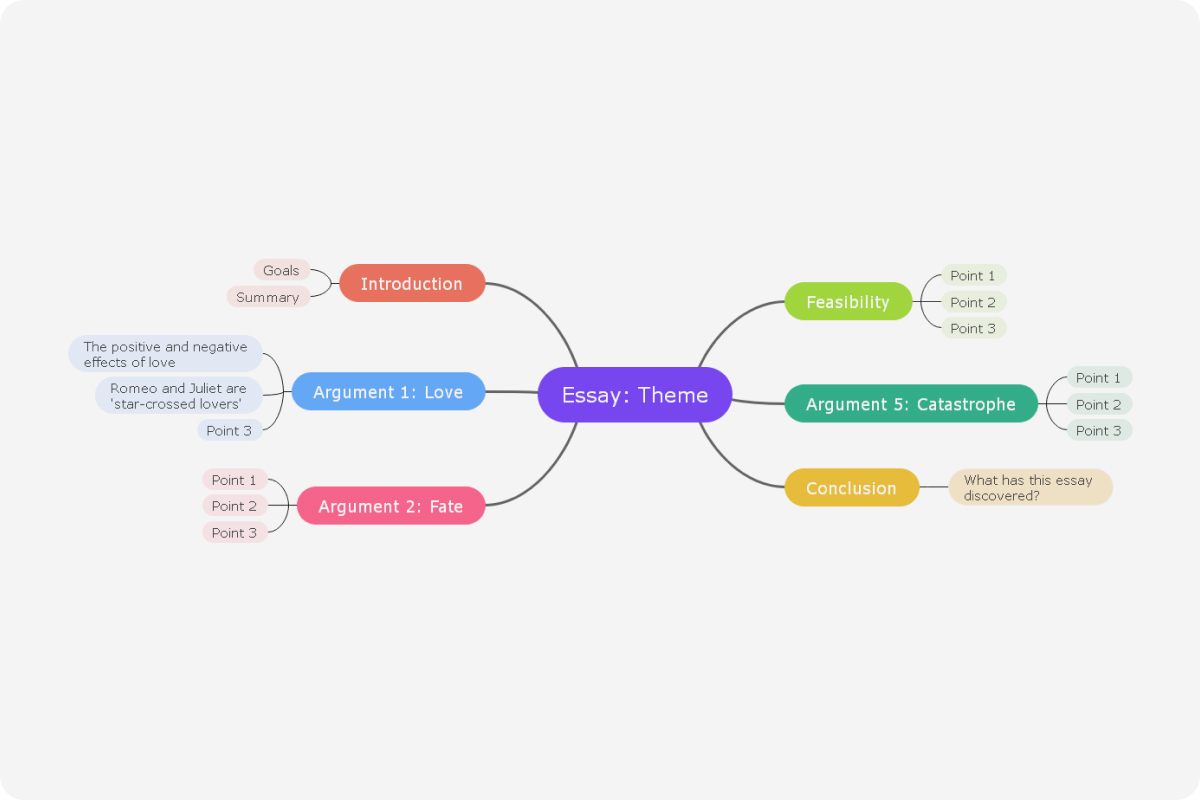 More PESTLE Analysis Template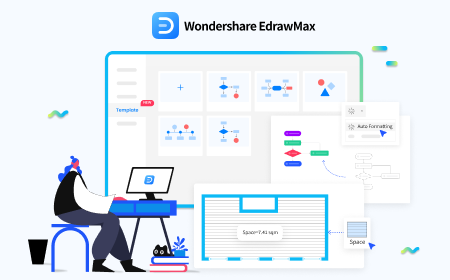 About the Essay Planner Template
Prompts of introduction
Prompts of the main body
Conclusion prompts
Visual assistance tools
Why should you use the essay planner template?
How to use our essay planner template.
First of all, you need to choose whatever template you like. So first, go to the homepage and choose the create a new option. There you find the dashboard and the library to choose the templates present there.
Secondly, start to open the template. Most of the sample examples will already be there to help you to write. Start writing the main idea and brief the subject of the essay by clicking on the menu of the dashboard. Now you will be presented with multiple options to change the sizing and outlook of your writing. You can change the colors, add emojis, and format as well.
Now start with the introduction segment and use the mind map option on the dashboard. There you would find branches that can help you map the essay and specify the vision of the essay's introduction section. This is where you want to ask the following questions: What is the main goal of this segment of the essay? Or what is the desired outcome? Use the other branches to specify the goal of the essay. Make sure that it is brief. This would be the main argument of the essay. If you want to get into more detail, you can choose the subbranches as well. With those, you can add up various quotes and other data to back up your argument.
When it comes to mind maps, make sure that the sentences are not long and stuffy because stuffy sentences can overwhelm the readers. At this point, you can add up various other things such As pictures, comments, sidenotes, points, etc. If you want to add up things to your mind map, you can go towards the menu of options and choose whatever you desire to add. Choose the file and add it.
Now that the body line of your essay is ready, can you have filled up all their content within the essay? You need to write the conclusion now. While working on the conclusion, make sure to make it as short as it can while making sure all the important points are added into it according to the research in data. In few cases, conclusions are not that visible and hard to write; however, you can just summarize what you have written in the essay and come up with the best conclusion. You can edit the conclusion with the additional options in the dashboard to make it seem more professional.
Now it is time to write the final draft of the essay since you have come up with all the technical structure of the essay. Now gather all the branches you have come up with and change them into essay content and paragraphs. Finally, open your mind maps on the side so you can be on track.
Essay Planning & Writing Tips
The thesis statement should be captivating and comprehensive: it is important to create a captivating PC statement as it provides the purpose and need of the topic of your essay. It is the core of the essay that holds all the scopes and limitations of your writing skills. You need to make sure it is short and up to that topic's need.
Every paragraph must have a topic sentence: a topic sentence is important to guide the scheme of sentences. A topic sentence can also be an argument or just an idea statement. Once you state the topic sentence, all you need to do is provide evidence in that paragraph to support it.
Create a brief and effective conclusion: the conclusion should be well structured and planned because it is important, as it encompasses all the data within the context. There should be the addition of important points with brief closing lines. This way, your piece would be professional-looking and strategically right.
Related Templates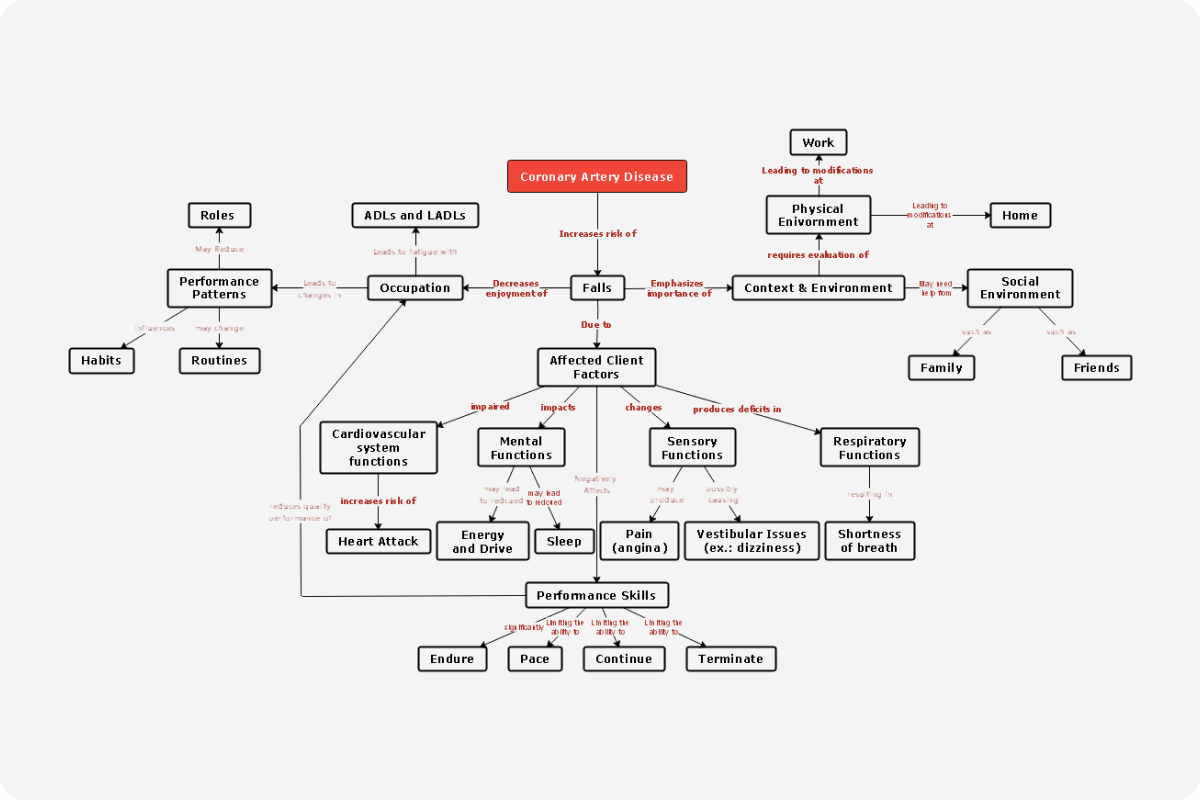 Essay Writer
 Essay Planner
 Essay Marker
Plan Essays 100x Faster.
Note: This AI tool is for reference and inspirations only - use responsibly, cite original sources.
Usually takes around 20 seconds
Introduction
Main points.
Enhance essay
My story plans
Story plans
Non-fiction Plans
PEEL essay plan
The PEEL essay plan helps you write an essay in a structured way to cover all the key points. PEEL is used in many schools and universities to guide students to better essay writing.
Share this plan
Introduction.
Now for each paragraph of your essay use the  PEEL  structure to write clear and cohesive paragraphs.
Conclusions
Here's your plan, export story to email.
Please provide an email address!
Story Planner

Essay Generator Ultimate Resolution of All Essay Writing Stress
Relieve essay-writing stress with well-composed, flawless, unique, and appealing essays generated by TutorBin essay maker.
Calculate your order

Deadline should be 3 hours from now
Education level and Deadline Required*
Assignment is successfully created
Please add files or description to proceed
Need to Add More Value to Essay?- Hire Essay Writer
Want essays to make an excellent impression and stand out from the crowd?- Let our adept essay writers tailor it to absolute perfection where 100% satisfaction is promised!
Customized essays as per requirements & personal choices
Research and writing from scratch by professionals
Thorough proofreading, editing, and Plagiarism checking
Multiple reviews facility even after completion of the work
Largest network of tutors for your academic subjects
Rohan modak.
3 years of Experience
RITWICK BHATTACHARYA
2 years of Experience
Shaheda Tabassum
Essay maker improve your essay with few clicks, unlimited search database.
Access to a vast database of information for research and ideation.
Auto Writing Tips
AI-generated suggestions to improve essay structure, coherence & flow.
Sensitive Plagiarism Checker
AI-powered plagiarism detection to ensure the originality of content.
MLA & APA citations
Automated formatting and citation search as per your chosen style.
Unlimited Essay Downloads
Facility to download an unlimited number of edited essays on any topic.
Top-Notch Grammar Checker
Advanced grammar checking to detect errors & typos before rectification.
Why Do You Need TutorBin Essay Generator?
Time constraints.
Essay maker for students is a boon for those having limited time to write or restricted study hours.
Essay typer AI is a one-stop solution for presenting qualitative essays on time.
Immediate Essay Help
TutorBin free essay writer relieves students from stress & anxiety of writing better essays within a short timeframe.
It delivers essays immediately, faster than anything else.
Absence of Subject Expertise
This essay writer generator creates content and ensures the essay communicates subject expertise.
It leaves long-lasting impressions on your professors to fetch good grades.
Lack of Good Research
Free essay writer enables students to do immaculate research and helps them bring out relevant and thoughtful information with the support of its extensive database.
Low-cost Essay Writing
This essay writer generator could be the last resort for those students who cannot hire a specialized essay-writing expert due to higher costs.
You can use it for free.
Outsmart Classmates with Essays Written From Scratch
We prioritize creating error-free essays on time to ease off writing burden
Essay Maker - Access Effective Essay Generator At Your Fingertips
Essay Writing: The task has an attribute that aids you to be on top of the class and puts you above your classmates. It's possible to hold up your grades by mastering the art of the essay, though it's an undeniable challenge for students to ace. The college students of this decade are already well-aware of this fact as they have to complete multiple essays and, at the same time, create strong impressions on professors whenever they read those essays. Hence, juggling tons of work and developing the best essays demands a state-of-the-art essay typer for students. Whether students are from diverse colleges or at different academic levels, TutorBin AI Essay Writer is one of the best tools for all.
It is a one-click, on-the-spot AI essay maker that not only builds up your writing fundamentals but also offers support to make your writing more productive. It not only makes essay outlines and plans the layout but also displays its high efficacy in creating thought-provoking essays with relevant information. As an expert academic help provider, TutorBin gets essay requests regularly. Considering the utmost need of students, our tech team develops an irreplaceable essay maker to produce unique content and cutting-edge essays bearing the subject matter expertise of whatever thoughts it communicates to its readers.
Why Students Use AI Essay Typer for Writing?
Before digging deeper, let us briefly explain why students lean toward any essay writer. Essaytypers or AI essay typer secures its place in the EdTech industry due to some of the obvious reasons that students and the education department are facing in this decade. There are two aspects to it. The first is when students have writing skills but face difficulties due to technical intricacies. The second one is for those who are lagging behind and facing difficulties due to their inability to write good essays.
Technical difficulties that push students toward Essay Generator:
The majority of students can't be able to complete their essays due to the lack of sound technical knowledge required for writing. They often lose marks due to presenting their essays with spelling mistakes and submitting them in incorrect formats or layouts. For some, the topic knowledge seems limited, and they couldn't bring value to readers. Hence, fail to submit essays on time. Under these circumstances, students find that the TutorBin essay generator is a worthy tool to solve their problems. Regardless of your essay type, topics, subject expertise, formats, deadlines, and word limits, our essay writer bot effectively covers all your requirements.
Other Problem areas that lead them to use Essay Generator Free
Regarding the inability to write essays, experts clarified why students lean toward AI Essay Writer and use the tool frequently. Our experts have highlighted that inability to write somehow increases the lack of confidence in students. It not only lessens their interest in writing but also negatively impacts their grades. Their grades often deteriorated significantly. Other than this, students often find that the professor has less time or it is not possible for them to find reliable writing experts offline. Hence, they opt for the TutorBin essay writer tool, which solves these concerning areas.
Types of Tasks Online Essay Maker Can Handle
Essays it can write. That's for sure, but it's not just restricted to certain kinds of essays. This AI essay generator free tool can provide students with different types of essays for their colleges and universities. This TutorBin Essay Typer offers a wide variety of automated essay writing topics available in your academic coursework. Below, we have mentioned some essay categories covered under this essay typer free tool. We can promise that this essay typer free tool generates essays without taking much time.
Expository Essay Typer
Analysis Essay Generator
Argumentative Essay Typer
Compare and Contrast Essay
Evaluation Essay Generator
Persuasive Essay Writer
Narrative Essay Maker
TutorBin Free Essay Generator: Instant Essay Maker for Students Free
Smart essay writing is not just an art. It's much more than that. TutorBin essay generator is a wise choice for students who like to make smart moves in their academics, especially when assigned to create an essay. It is designed to understand your requirements and fulfill them accordingly. It's the best way to start writing essays with the help of AI technology. TutorBin essay maker is not just a tool that helps you write smartly but a process that supports your academic activities tremendously. For well-structured and immaculately articulated essays, TutorBin essay maker for students does wonders.
The super advanced technology, AI essay generator free, has been tested by writing experts to ensure the tool works fine and creates essays depending on your instructions. Our tech team ensures that this tool is accessible to students and delivers the result within the quickest possible time frame.
TutorBin Essay Writer AI- How You Can Use it Efficiently
We have discussed above why students prefer TutorBin essay maker AI rather than writing independently, though it's just an overview. Our essay writer helps students with the process of essay writing. Now, we are going to explain how you can use this essay typer free tool efficiently. It not only simplifies the entire process but also boosts your scope to achieve academic success in multifold.
Effective Workflow Management
Our automated essay AI bot permits students to achieve a well-constructed essay instantly. You will get your essays completed as per your instructions, irrespective of the topics and subjects. The steps to obtain those essays are simple and easily accessible. It effectively manages all the workflow needed to be done for creating essays. You don't have to walk the extra mile to ensure the accuracy of spelling or sentence constructions and formats. Even students often get essays for complex topics. Nothing is difficult when it comes to this upscale essay typer.
Better Experience
Students often get overwhelmed when they get multiple essays. They feel stressed due to limited time and knowledge. Essay maker AI offers an excellent experience of essay creation through automation. All the steps students follow takes minimal time and show the maximum result. Getting impressive and flawless essays makes your whole academic help experience better than before.
Extensive Database
One of the extremely important aspects of this TutorBin essay typer is its extensive database that offers you unlimited information regarding your essay topics. Students often struggle to get relevant information on essay topics, but this tool has successfully done that due to its AI-enabled feature. It handles every little part of essays, from necessary key phrases to headings, content, and outlines. This way, the essay maker tool ensures students deliver quality content that's thoughtful and relevant to the context.
Essay Typer Benefits That Helps To Have an Advantage Over Competitors
We have given you some glimpses of why students use this essay writer free online. Now, our team highlights what you can expect if you use TutorBin essay maker. It's specially developed for students. They can enjoy these advantages if they opt for the TutorBin essay typer.
Essays At One-Click
The best thing about essay writer is its one-click accessibility, which makes essay creation easy. It also enables students to submit their essays on or before their assigned deadline. You don't need to do anything regressive. Just search for the essay generator, and you will get what you are looking for.
Quickest Essay Delivery
One of the major benefits you get from theTutorBin essay writer is that it can complete your essays in a few minutes. It might sound overwhelming that writing an essay takes only a few minutes instead of hours, but it's true. It doesn't matter how tight the deadline is; you can submit your copy just on time.
Covers All subjects
It's quite common for our essay typer to produce extensively high-quality essays, irrespective of whether your topics are complex or require different types of content requirements. It happens due to its seamless databases. It happens because our essay ty per covers all the subjects.
Essay Formatted as Instructed
You don't have to worry about the structure or formatting of essays. In most cases, students face challenges while formatting the essay. But when you use the essay generator tool from TutorBin, you see that producing structured essays becomes easier than anticipated. The tool will format essays as per your given instructions.
Options for Diverse Content
Our essay typer tool keeps an extensive amount of information usable for students in their diverse fields of study and relevant to their coursework. It does not have any limitations on the type of content it delivers. The variance in content and accuracy is promised. It not only enhances your academic performance but also optimizes the workload of your coursework.
Customer Reviews For AI Essay Generator
Compare & contrast essay, machine learning or deep learning.
At first, I found out about essaytypers from one of my classmates. Ours is a big class, and the professor couldn't assist much. I was in desperate need of an essay generator. This tool saved me from the research needed for writing a comparison essay. I got edited and informative essays as per my instructed format.
Persuasive Essay
Why should schools teach financial literacy.
If you are pursuing higher education, putting your academic troubles behind you is not always possible. But thanks to this essay generator, I've completed my essays successfully on time, and luckily I don't have to do anything extra for that. I will surely use this tool again in the future.
Analytical Essay
How to get rid of gambling addiction.
I have checked some websites, but very few offer all the facilities needed for essay writing. This essaytypers is one of the best thing I came across. It is simple but comes with many features that support me to make my essay well-composed. Surely impressive, Thanks TutorBin, for such a useful tool.
Evaluation Essay
Last year's rugby world cup as an event.
It's purely coincidental to find this site while I was searching Google. I searched it and found out that it offers an essay typer, which also allows me to compose my essay in a record time, and the accessibility is really easy. I used it and got a good grade on my essay. It's amazing, I must say.
Argumentative Essay
Has the internet made society better.
I used this platform for homework help before, and it offers good service. I tried the essay maker this time. The essay created here is grammatically correct and formatted just the way I wanted. The outline and the title are perfect. It's helpful. I would definitely recommend this tool to my friends.
Vaccination vs Medication
My bestie in college recommended this excellent essay-maker tool when I was looking for essay help. I am glad that I listened to him. I couldn't take essay help from freelance writers for the hefty charges, but this tool was absolutely free. I have composed my essay with its help at no cost.
Narrative Essay
The toughest decision i ever had to make.
I needed assistance with essay citations, titles, and information. I discovered this tool suddenly and tried to write a 2000-word essay. It generated the essay and appeared like written by a real person. Got the outline done, title and the quality are also good. It's really effective, pals.
Expository Essay
Power and inequality.
Essay writing was a hell of a job until I got this mind-blowing essay generator tool. It created my essays within a few minutes, and Yes, all of them are grammatically correct. I don't have to do anything. I've given the instructions, and it created the essay without making me wait for ages.
Other Services Offered By Us Along with TutorBin Essay Writer
Homework/assignment help.
Team TutorBin offers accurate and plagiarism-free homework help from experts. Round-the-clock homework help for on-time submission.
Live Session
1-0-1 tutoring from live session experts offer thorough subject understanding, clears doubts and also help students to get rid of their academic problems.
Lab Report Writing
TutorBin experts come with a lab report writing facility that helps them to develop precise, structured, and 100% accurate lab reports.
Project Report Writing
Submit detailed and unique projects to achieve better grades with TutorBin project report writing help from experts.
Speech Report Writing
Leave a long impression on your professors and achieve an A+ with this impactful speech writing help from TutorBin.
Essay Writing
Let our essay writing help service aid you in delivering well-thought, excellently composed, and written essays from experts.
Presentation Writing
Opt for our presentation help today and submit the best Visually-Appealing and well-organized presentations in your class.
Video Solutions
TutorBin Video Solutions is the right choice for you if you need step-wise explanations of your homework problems.
Common FAQs on Essay Writer Free Online
Hire expert writers.
Our platform is user-friendly, with easy-to-use tools and resources to help you succeed.
Get Instant Homework Help On Your Mobile
All The Answers, In Your pockets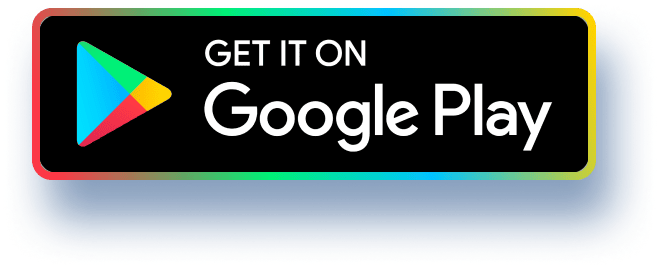 Get Answers In Few Hours
Get Homework Help Now!