Home » Blog » Dissertation » Topics » Environmental » Environmental Management » 99 Environmental Management Dissertation Topics

99 Environmental Management Dissertation Topics
By Adam Oct 7, 2023 in Environmental , Environmental Management | No Comments
Welcome to our comprehensive guide on dissertation topics in environmental management, specially curated for students pursuing undergraduate, master's, or doctoral degrees. Environmental management, also known as environmental science or ecology, is a multidisciplinary field that addresses some of the most pressing challenges of our time. It delves into the complexities of environmental sustainability, resource conservation, […]
Welcome to our comprehensive guide on dissertation topics in environmental management, specially curated for students pursuing undergraduate, master's, or doctoral degrees.
Environmental management, also known as environmental science or ecology, is a multidisciplinary field that addresses some of the most pressing challenges of our time. It delves into the complexities of environmental sustainability, resource conservation, and the mitigation of ecological impacts, making it a vital area of study for those passionate about protecting our planet.
In this blog post, we embark on a journey to explore a diverse array of research ideas and dissertation topics that span the realm of environmental management. Whether you're just starting your academic journey or seeking inspiration for an advanced thesis, this guide aims to be your compass in navigating the fascinating world of environmental management and its various facets.
Download Environmental Management Dissertation Sample
A list of dissertation topics in environmental management:
The following is a compilation of environmental management research topics to help you choose a good title for your paper:
Investigating the effects of corporate sustainability initiatives on investor perceptions and decision-making.
The extent of corporate interest in environmental management- and integration of objectives between the two disciplines.
The impact of corporate governance on the adoption of green transportation technologies in the UK.
Analyzing the effects of sustainability certifications on consumer preferences in the UK fashion industry.
Evaluating the sustainability of UK agriculture: A comparative analysis of conventional and organic farming practices.
The impact of corporate governance on environmental disclosure practices in multinational corporations.
The impact of corporate governance on the adoption of green building standards in the UK construction sector.
Sustainable coastal and marine conservation initiatives in the UK and Mediterranean: A comparative review.
The role of corporate environmental management in mitigating climate change risks.
Assessing the environmental implications of single-use plastics in the UK packaging industry.
Analyzing the effectiveness of renewable energy adoption strategies in UK public organizations.
A review of the environmental management practices and trends in the hotel industry across Europe.
A review of green supply chain management practices in the UK manufacturing sector.
Investigating the role of corporate environmental responsibility in reducing water pollution.
Post-COVID-19 waste management challenges and opportunities: A global perspective.
A review of sustainable fisheries management practices in the UK and North Atlantic.
Post-COVID-19 sustainable urban mobility: A global perspective on transformative changes.
Post-COVID-19 sustainability practices in the UK construction industry: A review and analysis.
Sustainable water resource management in arid regions: A review of UK and Middle Eastern practices.
Management of air-borne diseases in impoverished villages in Thailand.
How can the individual citizen's contributions lead to stronger environmental management efforts? A primary investigation.
Sustainable land-use planning in urban areas: A review of UK practices and challenges.
Analyzing the effectiveness of environmental labeling and certifications in the UK consumer goods industry.
A review of the differences in water management requirements in developing and developed economies.
How do multinationals view environmental management and sustainability? A view from the other side.
The impact of corporate governance on the implementation of green building technologies in the UK.
The impact of corporate governance on the adoption of renewable energy sources in UK manufacturing.
Investigating the environmental impact of the fashion industry's fast fashion model in the UK.
Evaluating the effectiveness of corporate carbon reduction strategies in the UK retail sector.
Promoting sustainable tourism practices in UK national parks: A review and analysis.
The role of corporate environmental responsibility in reducing air pollution in urban centers.
The role of corporate environmental management in mitigating the impact of climate change on agriculture.
A review of the practical challenges encountered in river restorations.
Post-COVID-19 renewable energy transition: A comparative study of UK and US approaches.
Promoting biodiversity conservation through corporate environmental initiatives in the UK.
The effects of corporate sustainability initiatives on community engagement and social responsibility.
A review of sustainable waste management practices in the UK healthcare sector.
Sustainable transportation initiatives in the UK: A review of policies and practices.
Post-COVID-19 renewable energy investments: A comparative analysis of UK and European markets.
The role of corporate environmental responsibility in reducing industrial pollution.
Exploring the role of circular economy principles in reducing waste and promoting sustainability.
A review of sustainable forestry management practices in the UK and Scandinavia.
Exploring the practical implementation of suggested environmental management frameworks in the UK.
Hotel performance in sustainable 'green' environments- an investigation.
Accounting for environmental management- an exploration of the changing trends across time.
Post-COVID-19 remote work and its implications for reducing carbon emissions: A global perspective.
Promoting sustainable waste-to-energy initiatives in the UK and Northern Europe: A comparative analysis.
Post-COVID-19 energy efficiency investments: A comparative study of UK and European initiatives.
Post-COVID-19 sustainable tourism strategies: Lessons from the UK hospitality sector.
Analyzing the effectiveness of corporate sustainability reporting in the UK energy sector.
The impact of corporate governance on sustainable supply chain management practices.
A review of sustainable waste management practices in UK municipalities.
The effects of corporate sustainability initiatives on employee engagement and retention.
Post-COVID-19 green recovery plans: A comparative analysis of UK and Canadian approaches.
The impact of corporate governance on stakeholder engagement in environmental decision-making.
Investigating the effects of environmental education on sustainable behaviors in the workplace.
Assessing the damage of environmental temperature variations on natural fauna and flora in the temperate grasslands.
Sustainable waste-to-energy initiatives in the UK: A review of technologies and implementation.
An assessment of corporate environmental responsibility in the UK automotive sector.
The impact of corporate governance on carbon emissions reduction strategies in multinational corporations.
Post-COVID-19 green infrastructure investments: A comparative analysis of UK and Asian cities.
Assessing the role of green finance in supporting sustainable development projects in the UK.
Stakeholders within the environmental management process- can anyone be left out?
A systematic review of the best practices in environmental management in the developing world.
The management of contaminated waters- practices and challenges.
Promoting sustainable forestry practices in the UK and Canada: A comparative analysis.
Evaluating the sustainability of UK fisheries: A comparative analysis of traditional and modern practices.
Assessing the environmental performance of electric vehicle adoption in the UK transportation sector.
Assessing the environmental impact of the UK's transition to electric public transportation.
Planning for environmental management: a historical analysis.
Evaluating the effectiveness of corporate sustainability training programs in the UK.
The impact of corporate governance on the adoption of green technology in UK manufacturing.
The effects of corporate sustainability on shareholder value and financial performance.
A review of sustainable coastal management practices in the UK and Australia.
Marine environmental management- drivers and limitations.
Exploring the effects of environmental regulations on corporate sustainability initiatives in the UK.
How effective have global environmental management frameworks been in making a quantifiable difference?
Post-COVID-19 sustainable food systems: A global perspective on resilience and adaptation.
Promoting sustainable urban agriculture practices in the UK: A review of urban farming initiatives.
Urbanization, changed lifestyles and environmental sustainability- where is the balance?
The impact of corporate governance on the integration of renewable energy sources in UK cities.
Promoting sustainable water conservation practices in the UK agricultural sector.
An assessment of green marketing strategies in the UK fashion industry.
Assessing the environmental impact of electric vehicle adoption in UK fleets.
Investigating the role of corporate environmental responsibility in reducing electronic waste.
Analyzing the role of environmental education in promoting sustainability awareness in the UK.
Evaluating the effectiveness of carbon offset programs in the UK's hospitality sector.
Do national politics impact environmental management strategies? An exploration.
The role of corporate environmental responsibility in enhancing brand reputation and customer loyalty.
Sustainable water resource management in the UK: A review of policies and practices.
Assessing the environmental performance of corporate supply chains in the UK automotive sector.
Investigating the link between corporate sustainability practices and financial performance in the UK.
Analyzing the effects of sustainability certifications on consumer behavior in the UK food industry.
What role can NGOs play in environmental management of resources in Africa?
A review of sustainable waste reduction strategies in the UK food retail sector.
Evaluating the effectiveness of corporate sustainability reporting in promoting transparency and accountability.
A review of sustainable urban planning and green infrastructure development in the UK.
Analyzing the stakeholder approach to environmental management.
There you go. Use the list on environmental management dissertation topics well and let us know if you have any comments or suggestions for our topics related blog posts for the future or looking to get help with dissertation writing , send us an email at [email protected] .
Paid Topic Consultation Service
You will get the topics first as per the given requirements, and then the brief which includes;
An explanation why we choose this topic.
2-3 research questions.
Key literature resources identification.
Suitable methodology with identification of raw sample size, and data collection method
View a sample of topic consultation service
Get expert dissertation writing help to achieve good grades
By placing an order with us, you can get;
Writer consultation before payment to ensure your work is in safe hands.
Free topic if you don't have one
Draft submissions to check the quality of the work as per supervisor's feedback
Free revisions
Complete privacy
Plagiarism Free work
Guaranteed 2:1 (With help of your supervisor's feedback)
2 Instalments plan
Special discounts
Related Posts
99 Dissertation Topics In Environmental Education June 2, 2018 -->
99 Dissertation Topics in Environmental Science for Research May 16, 2018 -->
99 Environmental Economics Dissertation Topics for Research January 25, 2018 -->
WhatsApp us
ScholarWorks@UMass Amherst
Home > CNS > ECO > Environmental Conservation Masters Theses Collection
Environmental Conservation Masters Theses Collection
Theses from 2023 2023.
Modeling the Effects of Forest Management Practices on Ecohydrologic Processes in the Antalya River Watershed of Turkey , Hilal Arslan, Environmental Conservation
HYDRO-SOCIAL TERRITORIES AND OIL PALM PLANTATIONS: INDIGENOUS PEOPLE, AGRIBUSINESS, AND SAFE WATER ACCESS UNDER POWER RELATIONS IN KAIS, WEST PAPUA, INDONESIA , Briantama Asmara, Environmental Conservation
Evaluation of Acoustic Telemetry Array Performance and Fine- Scale and Broad-Scale Spatial Movement Patterns for Coral Reef Species in Culebra, Puerto Rico , Roxann Cormier, Environmental Conservation
Improving Energy Efficiency of School Buildings with Solar-Assisted Cooling for the Maldives , Ahmed Fathhee, Environmental Conservation
Pine Barrens Wildlife Management: Exploring the Impact of a Stressor and Active Management on Two Taxa at Camp Edwards , Andrew B. Gordon Jr, Environmental Conservation
Factors Affecting the Distribution of Malayan Sun Bear in Htamanthi Wildlife Sanctuary, Northern Myanmar , Min Hein Htike, Environmental Conservation
A Multi-Regional Assessment of Eastern Whip-poor-will (Antrostomus vociferus) Occupancy in Managed and Unmanaged Forests Using Autonomous Recording Units , Jeffery T. Larkin, Environmental Conservation
Climate Change Attitudes of United States Family Forest Owners and their Influence on Forest Management Practices , Logan Miller, Environmental Conservation
The Relative Effects of Functional Diversity and Structural Complexity on Carbon Dynamics in Late-Successional, Northeastern Mixed Hardwood Forests , Samantha Myers, Environmental Conservation
Factors influencing the occurrence and spread of aquatic invasive species in watershed systems , Hazel M. Ortiz, Environmental Conservation
PARTICIPATORY WETLAND GOVERNANCE IN RAMSAR – ASSESSING LEVEL OF PARTICIPATION IN INDIA , Seema Ravandale, Environmental Conservation
A REVIEW AND ANALYSIS OF THE LINKED DECISIONS IN THE CONFISCATION OF ILLEGALLY TRADED TURTLES , Desiree Smith, Environmental Conservation
Effect of Alliaria petiolata management on post-eradication seed bank dynamics , Chloe Thompson, Environmental Conservation
Bog Turtle (Glyptemys muhlenbergii) Population Dynamics and Response to Habitat Management in Massachusetts , Julia Vineyard, Environmental Conservation
Theses from 2022 2022
Assessment of the Economic and Ecosystem Service Contributions of USDA Forest Service Landowner Assistance Programs in the Conterminous United States , Jacqueline S. Dias, Environmental Conservation
Exploring Urban Forestry Non-Governmental Organizations in the Temperate Forest Region of the United States , Alexander J. Elton, Environmental Conservation
Songbird-mediated Insect Pest Control in Low Intensity New England Agriculture , Samuel J. Mayne, Environmental Conservation
Perception and Value Assessment of Ecosystem Services in Rural and Urban Regions in Ecuador , Roberto S. Navarrete Arias, Environmental Conservation
Identifying New Invasives In The Face Of Climate Change: A Focus On Sleeper Populations , Ayodelé C. O'Uhuru, Environmental Conservation
A Tipping Point in the Ecuadorian Amazon Rainforest: Current and Future Land-Use and Climate Change Trends , Alula Shields, Environmental Conservation
Dynamics of Water Supply and Demand in the Bandama River Watershed of Cote d'Ivoire , Sarah Alima Traore, Environmental Conservation
Theses from 2021 2021
Applying Ecological Theory to Amphibian Populations to Determine if Wood Frogs (Lithobates sylvaticus) are Ideal and Free when Selecting Breeding Habitat , Taylor M. Braunagel, Environmental Conservation
Assessing the Impacts to Society Associated with the Use of Alternative Ammunition for Hunting on National Wildlife Refuges , Christopher Cahill, Environmental Conservation
Evaluation of Environmental Factors Influencing American Marten Distribution and Density in New Hampshire , Donovan Drummey, Environmental Conservation
Can Volunteers Learn to Prune Trees? , Ryan W. Fawcett, Environmental Conservation
The Efficacy of Habitat Conservation Assistance Programs for Family Forest Owners in Vermont , Margaret E. Harrington, Environmental Conservation
The Role of Vegetative Cover in Enhancing Resilience to Climate Change and Improving Public Health , Anastasia D. Ivanova, Environmental Conservation
Assessing the Structure and Function of Utility Forests in Massachusetts , Ryan Suttle, Environmental Conservation
Factors Influencing Stopover and Movement of Migratory Songbirds within the Silvio O. Conte National Fish and Wildlife Refuge , Jessica Tatten, Environmental Conservation
Patterns and mechanisms of intraspecific trait variation across thermal gradients in a marine gastropod , Andrew R. Villeneuve, Environmental Conservation
Theses from 2020 2020
Habitat Associations of Priority Bird Species and Conservation Value on Small, Diversified Farms in New England , Isabel Brofsky, Environmental Conservation
Autonomous Recording Units as an Alternative Method for Monitoring Songbirds , Lindsay Clough, Environmental Conservation
Impact of Predators on Hemlock Woolly Adelgid (Hemiptera: Adelgidae) in the Eastern and Western United States , Ryan Crandall, Environmental Conservation
New England's Underutilized Seafood Species: Defining And Exploring Marketplace Potential In A Changing Climate , Amanda Davis, Environmental Conservation
Improving Growth and Survival of Cultured Yellow Lampmussel (Lampsilis cariosa) for Restoring Populations , Virginia Martell, Environmental Conservation
From Intentional Awareness to Environmental Action: The Relationship Between Mindfulness and Pro-Environmental Behaviors , Nischal Neupane, Environmental Conservation
The Ecological Value of Spruce Plantations in Massachusetts , Calvin Ritter, Environmental Conservation
In-vitro Propagation and Fish Assessments to Inform Restoration of Dwarf Wedgemussel (Alasmidonta Heterodon) , Jennifer Ryan, Environmental Conservation
Theses from 2019 2019
Hydrologic Structure and Function of Vernal Pools in South Deerfield, Massachusetts , Charlotte Axthelm, Environmental Conservation
Ecological and Economic Implications of Establishing Quercus spp. in the Urban Environment , Tierney Bocsi, Environmental Conservation
Garlic Mustard (Alliaria petiolata) Management Effectiveness and Plant Community Response , Erin Coates-Connor, Environmental Conservation
Defining and Addressing Interconnected Goals in Groundwater Management Planning Across the USA , Allison Gage, Environmental Conservation
Root-Driven Weathering Impacts on Mineral-Organic Associations Over Pedogenic Time Scales , Mariela Garcia Arredondo, Environmental Conservation
Using Visual Media to Empower Citizen Scientists: A Case Study of the Outsmart App , Megan E. Kierstead, Environmental Conservation
Urban Biodiversity Experience and Exposure: Intervention and Inequality at the Local and Global Scale , Evan Kuras, Environmental Conservation
Arboriculture Safety Around The World , Jamie Lim, Environmental Conservation
Ecological Considerations and Application of Urban Tree Selection in Massachusetts , Ashley McElhinney, Environmental Conservation
The Women's Action: Participation through Resistance , Michael Roberts, Environmental Conservation
Eastern Whip-poor-will Habitat Associations in Fort Drum, NY , Kimberly Spiller, Environmental Conservation
The Role of International River Basin Organizations in Facilitating Science Use in Policy , Kelsey Wentling, Environmental Conservation
An Examination of Tern Diet in a Changing Gulf of Maine , Keenan Yakola, Environmental Conservation
Theses from 2018 2018
Mapping Sandbars in the Connecticut River Watershed through Aerial Images for Floodplain Conservation , Bogumila Backiel, Environmental Conservation
You Must Estimate Before You Indicate: Design and Model-Based Methods for Evaluating Utility of a Candidate Forest Indicator Species , Jillian Fleming, Environmental Conservation
Performance of Floristic Quality Assessment in Massachusetts Forested Wetlands , Carolyn Gorss, Environmental Conservation
The Impact of Intraspecific Density on Garlic Mustard Sinigrin Concentration , Mercedes Harris, Environmental Conservation
Plants, Parasites, and Pollinators: The Effects of Medicinal Pollens on a Common Gut Parasite in Bumble Bees , George LoCascio, Environmental Conservation
Human and Climate Change Influences on Black (Diceros bicornis) and White (Ceratotherium simum) Rhinos in Southern Africa , Hlelolwenkhosi S. Mamba, Environmental Conservation
Watershed-Scale Modeling for Water Resource Sustainability in the Tuul River Basin of Mongolia , Javzansuren Norvanchig, Environmental Conservation
Impacts of Small, Surface-Release Dams on Stream Temperature and Dissolved Oxygen in Massachusetts , Peter Zaidel, Environmental Conservation
Theses from 2017 2017
Accounting For Biotic Variability In Streams With Low Levels of Impervious Cover: The Role of Reach- and Watershed-Scale Factors , Catherine Bentsen, Environmental Conservation
Juvenile River Herring in Freshwater Lakes: Sampling Approaches for Evaluating Growth and Survival , Matthew T. Devine, Environmental Conservation
DIRECT AND INDIRECT EFFECTS OF CLIMATE ON BIRD ABUNDANCE ALONG ELEVATION GRADIENTS IN THE NORTHERN APPALACHIANS , Timothy Duclos, Environmental Conservation
EVALUATION OF THE RECREATIONAL CATCH-AND-RELEASE FISHERY FOR GOLDEN DORADO SALMINUS BRASILIENSIS IN SALTA, ARGENTINA: IMPLICATIONS FOR CONSERVATION AND MANAGEMENT , Tyler Gagne, Environmental Conservation
Botswana's Elephant-Back Safari Industry – Stress-Response in Working African Elephants and Analysis of their Post-Release Movements , Tanya Lama, Environmental Conservation
Factors Influencing Shrubland Bird and Native Bee Communities in Forest Openings , H. Patrick Roberts, Environmental Conservation
A Mixed-methods Study on Female Landowner Estate Planning Objectives , rebekah zimmerer, Environmental Conservation
Theses from 2016 2016
Factors Influencing Household Outdoor Residential Water Use Decisions in Suburban Boston (USA) , Emily E. Argo, Environmental Conservation
Understory Plant Community Structure in Forests Invaded by Garlic Mustard (Alliaria petiolata) , Jason Aylward, Environmental Conservation
Factors Affecting Habitat Quality for Wintering Wood Thrushes in a Coffee Growing Region in Honduras , Brett A. Bailey, Environmental Conservation
Invasive Species Occurrence Frequency is not a Suitable Proxy for Abundance in the Northeast , Tyler J. Cross, Environmental Conservation
Population Genetic Analysis of Atlantic Horseshoe Crabs (Limulus polyphemus) in Coastal Massachusetts. , Katherine T. Johnson, Environmental Conservation
Modeling Historical and Future Range of Variability Scenarios in the Yuba River Watershed, Tahoe National Forest, California , Maritza Mallek, Environmental Conservation
The Life History Characteristics, Growth, and Mortality of Juvenile Alewife, Alosa pseudoharengus, in Coastal Massachusetts , Julianne Rosset, Environmental Conservation
Specific Phosphate Sorption Mechanisms of Unaltered and Altered Biochar , Kathryn D. Szerlag, Environmental Conservation
Trophic Relationships Among Caribou Calf Predators in Newfoundland , Chris Zieminski, Environmental Conservation
Theses from 2015 2015
Ant (Hymenoptera: Formicidae) Assemblages in Three New York Pine Barrens and the Impacts of Hiking Trails , Grace W. Barber, Environmental Conservation
Niche-Based Modeling of Japanese Stiltgrass (Microstegium vimineum) Using Presence-Only Information , Nathan Bush, Environmental Conservation
Assessing Mammal and Bird Biodiversity and Habitat Occupancy of Tiger Prey in the Hukaung Valley of Northern Myanmar , Hla Naing, Environmental Conservation
Generating Best Management Practices for Avian Conservation in a Land-Sparing Agriculture System, and the Habitat-Specific Survival of a Priority Migrant , Jeffrey D. Ritterson, Environmental Conservation
Experimental Test of Genetic Rescue in Isolated Populations of Brook Trout , Zachary L. Robinson, Environmental Conservation
UNDERSTANDING STAKEHOLDERS PERCEPTION TOWARDS HUMAN-WILDLIFE INTERACTION AND CONFLICT IN A TIGER LANDSCAPE-COMPLEX OF INDIA , Ronak T. Sripal, Environmental Conservation
Impacts of Land Cover and Climate Change on Water Resources in Suasco River Watershed , Ammara Talib, Environmental Conservation
Theses from 2014 2014
A Comparison of American, Canadian, and European Home Energy Performance in Heating Dominated – Moist Climates Based on Building Codes , Stephanie M. Berkland, Environmental Conservation
Spatio-Temporal Factors Affecting Human-Black Bear Interactions in Great Smoky Mountains National Park , Nathan Buckhout, Environmental Conservation
Estimating the Effective Number of Breeders of Brook Trout, Salvelinus fontinalis, Over Multiple Generations in Two Stream Systems , Matthew R. Cembrola, Environmental Conservation
An Assessment of Environmental Dna as a Tool to Detect Fish Species in Headwater Streams , Stephen F. Jane, Environmental Conservation
Assessing Wild Canid Distribution Using Camera Traps in the Pioneer Valley of Western Massachusetts , Eric G. LeFlore, Environmental Conservation
Quantifying the Effect of Passive Solar Design in Traditional New England Architecture , Peter Levy, Environmental Conservation
Ecology and Conservation of Endangered Species in Sumatra: Smaller Cats and the Sumatran Rhinoceros (Dicerorhinus Sumatrensis) As Case Studies , Wulan Pusparini, Environmental Conservation
The Cumulative Impacts of Climate Change and Land Use Change on Water Quantity and Quality in the Narragansett Bay Watershed , Evan R. Ross, Environmental Conservation
Patterns in Trash: Factors that Drive Municipal Solid Waste Recycling , Jared Starr, Environmental Conservation
Theses from 2013 2013
Greening the Building Code: an Analysis of Large Project Review Under Boston Zoning Code Articles 37 and 80 , Sandy J. Beauregard, Environmental Conservation
Vernal Pool Vegetation and Soil Patterns Along Hydrologic Gradients in Western Massachusetts , Kasie Collins, Environmental Conservation
Implementation of Aquaponics in Education: An Assessment of Challenges, Solutions and Success , Emily Rose Hart, Environmental Conservation
Aquatic Barrier Prioritization in New England Under Climate Change Scenarios Using Fish Habitat Quantity, Thermal Habitat Quality, Aquatic Organism Passage, and Infrastructure Sustainability , Alexandra C. Jospe, Environmental Conservation
The Energy Benefits of Trees: Investigating Shading, Microclimate and Wind Shielding Effects in Worcester and Springfield, Massachusetts , Emma L. Morzuch, Environmental Conservation
The Effect of Leaves and Steel Support Cables on The Dynamic Properties of Northern Red Oak (Quercus rubra) with Co-Dominant Trunks , Mark Reiland, Environmental Conservation
Growth and Establishment of Newly Planted Street Trees , Alexander R. Sherman, Environmental Conservation
Theses from 2012 2012
Population Size, Habitat Use and Diet of Kittlitz's Murrelets in Prince William Sound, Alaska , Andrew J. Allyn, Environmental Conservation
Investigation of Compliance with the Ansi Z133.1 - 2006 Safety Standard in the New England Tree Care Industry , Alexandra K. Julius, Environmental Conservation
Advanced Search
Notify me via email or RSS
Collections
Disciplines
Author Corner
Login for Faculty Authors
Faculty Author Gallery
Expert Gallery
University Libraries
Environmental Conservation Website
UMass Amherst
This page is sponsored by the University Libraries.
© 2009 University of Massachusetts Amherst • Site Policies
Privacy Copyright
Research Topics & Ideas: Environment
100+ Environmental Science Research Topics & Ideas
Finding and choosing a strong research topic is the critical first step when it comes to crafting a high-quality dissertation, thesis or research project. Here, we'll explore a variety research ideas and topic thought-starters related to various environmental science disciplines, including ecology, oceanography, hydrology, geology, soil science, environmental chemistry, environmental economics, and environmental ethics.
NB – This is just the start…
The topic ideation and evaluation process has multiple steps . In this post, we'll kickstart the process by sharing some research topic ideas within the environmental sciences. This is the starting point though. To develop a well-defined research topic, you'll need to identify a clear and convincing research gap , along with a well-justified plan of action to fill that gap.
If you're new to the oftentimes perplexing world of research, or if this is your first time undertaking a formal academic research project, be sure to check out our free dissertation mini-course. Also be sure to also sign up for our free webinar that explores how to develop a high-quality research topic from scratch.
Overview: Environmental Topics
Ecology /ecological science
Atmospheric science
Oceanography
Soil science
Environmental chemistry
Environmental economics
Environmental ethics
Examples  of dissertations and theses
Topics & Ideas: Ecological Science
The impact of land-use change on species diversity and ecosystem functioning in agricultural landscapes
The role of disturbances such as fire and drought in shaping arid ecosystems
The impact of climate change on the distribution of migratory marine species
Investigating the role of mutualistic plant-insect relationships in maintaining ecosystem stability
The effects of invasive plant species on ecosystem structure and function
The impact of habitat fragmentation caused by road construction on species diversity and population dynamics in the tropics
The role of ecosystem services in urban areas and their economic value to a developing nation
The effectiveness of different grassland restoration techniques in degraded ecosystems
The impact of land-use change through agriculture and urbanisation on soil microbial communities in a temperate environment
The role of microbial diversity in ecosystem health and nutrient cycling in an African savannah
Topics & Ideas: Atmospheric Science
The impact of climate change on atmospheric circulation patterns above tropical rainforests
The role of atmospheric aerosols in cloud formation and precipitation above cities with high pollution levels
The impact of agricultural land-use change on global atmospheric composition
Investigating the role of atmospheric convection in severe weather events in the tropics
The impact of urbanisation on regional and global atmospheric ozone levels
The impact of sea surface temperature on atmospheric circulation and tropical cyclones
The impact of solar flares on the Earth's atmospheric composition
The impact of climate change on atmospheric turbulence and air transportation safety
The impact of stratospheric ozone depletion on atmospheric circulation and climate change
The role of atmospheric rivers in global water supply and sea-ice formation
Topics & Ideas: Oceanography
The impact of ocean acidification on kelp forests and biogeochemical cycles
The role of ocean currents in distributing heat and regulating desert rain
The impact of carbon monoxide pollution on ocean chemistry and biogeochemical cycles
Investigating the role of ocean mixing in regulating coastal climates
The impact of sea level rise on the resource availability of low-income coastal communities
The impact of ocean warming on the distribution and migration patterns of marine mammals
The impact of ocean deoxygenation on biogeochemical cycles in the arctic
The role of ocean-atmosphere interactions in regulating rainfall in arid regions
The impact of ocean eddies on global ocean circulation and plankton distribution
The role of ocean-ice interactions in regulating the Earth's climate and sea level
Tops & Ideas: Hydrology
The impact of agricultural land-use change on water resources and hydrologic cycles in temperate regions
The impact of agricultural groundwater availability on irrigation practices in the global south
The impact of rising sea-surface temperatures on global precipitation patterns and water availability
Investigating the role of wetlands in regulating water resources for riparian forests
The impact of tropical ranches on river and stream ecosystems and water quality
The impact of urbanisation on regional and local hydrologic cycles and water resources for agriculture
The role of snow cover and mountain hydrology in regulating regional agricultural water resources
The impact of drought on food security in arid and semi-arid regions
The role of groundwater recharge in sustaining water resources in arid and semi-arid environments
The impact of sea level rise on coastal hydrology and the quality of water resources
Topics & Ideas: Geology
The impact of tectonic activity on the East African rift valley
The role of mineral deposits in shaping ancient human societies
The impact of sea-level rise on coastal geomorphology and shoreline evolution
Investigating the role of erosion in shaping the landscape and impacting desertification
The impact of mining on soil stability and landslide potential
The impact of volcanic activity on incoming solar radiation and climate
The role of geothermal energy in decarbonising the energy mix of megacities
The impact of Earth's magnetic field on geological processes and solar wind
The impact of plate tectonics on the evolution of mammals
The role of the distribution of mineral resources in shaping human societies and economies, with emphasis on sustainability
Topics & Ideas: Soil Science
The impact of dam building on soil quality and fertility
The role of soil organic matter in regulating nutrient cycles in agricultural land
The impact of climate change on soil erosion and soil organic carbon storage in peatlands
Investigating the role of above-below-ground interactions in nutrient cycling and soil health
The impact of deforestation on soil degradation and soil fertility
The role of soil texture and structure in regulating water and nutrient availability in boreal forests
The impact of sustainable land management practices on soil health and soil organic matter
The impact of wetland modification on soil structure and function
The role of soil-atmosphere exchange and carbon sequestration in regulating regional and global climate
The impact of salinization on soil health and crop productivity in coastal communities
Topics & Ideas: Environmental Chemistry
The impact of cobalt mining on water quality and the fate of contaminants in the environment
The role of atmospheric chemistry in shaping air quality and climate change
The impact of soil chemistry on nutrient availability and plant growth in wheat monoculture
Investigating the fate and transport of heavy metal contaminants in the environment
The impact of climate change on biochemical cycling in tropical rainforests
The impact of various types of land-use change on biochemical cycling
The role of soil microbes in mediating contaminant degradation in the environment
The impact of chemical and oil spills on freshwater and soil chemistry
The role of atmospheric nitrogen deposition in shaping water and soil chemistry
The impact of over-irrigation on the cycling and fate of persistent organic pollutants in the environment
Topics & Ideas: Environmental Economics
The impact of climate change on the economies of developing nations
The role of market-based mechanisms in promoting sustainable use of forest resources
The impact of environmental regulations on economic growth and competitiveness
Investigating the economic benefits and costs of ecosystem services for African countries
The impact of renewable energy policies on regional and global energy markets
The role of water markets in promoting sustainable water use in southern Africa
The impact of land-use change in rural areas on regional and global economies
The impact of environmental disasters on local and national economies
The role of green technologies and innovation in shaping the zero-carbon transition and the knock-on effects for local economies
The impact of environmental and natural resource policies on income distribution and poverty of rural communities
Topics & Ideas: Environmental Ethics
The ethical foundations of environmentalism and the environmental movement regarding renewable energy
The role of values and ethics in shaping environmental policy and decision-making in the mining industry
The impact of cultural and religious beliefs on environmental attitudes and behaviours in first world countries
Investigating the ethics of biodiversity conservation and the protection of endangered species in palm oil plantations
The ethical implications of sea-level rise for future generations and vulnerable coastal populations
The role of ethical considerations in shaping sustainable use of natural forest resources
The impact of environmental justice on marginalized communities and environmental policies in Asia
The ethical implications of environmental risks and decision-making under uncertainty
The role of ethics in shaping the transition to a low-carbon, sustainable future for the construction industry
The impact of environmental values on consumer behaviour and the marketplace: a case study of the 'bring your own shopping bag' policy
Examples: Real Dissertation & Thesis Topics
While the ideas we've presented above are a decent starting point for finding a research topic, they are fairly generic and non-specific. So, it helps to look at actual dissertations and theses to see how this all comes together.
Below, we've included a selection of research projects from various environmental science-related degree programs to help refine your thinking. These are actual dissertations and theses, written as part of Master's and PhD-level programs, so they can provide some useful insight as to what a research topic looks like in practice.
The physiology of microorganisms in enhanced biological phosphorous removal (Saunders, 2014)
The influence of the coastal front on heavy rainfall events along the east coast (Henson, 2019)
Forage production and diversification for climate-smart tropical and temperate silvopastures (Dibala, 2019)
Advancing spectral induced polarization for near surface geophysical characterization (Wang, 2021)
Assessment of Chromophoric Dissolved Organic Matter and Thamnocephalus platyurus as Tools to Monitor Cyanobacterial Bloom Development and Toxicity (Hipsher, 2019)
Evaluating the Removal of Microcystin Variants with Powdered Activated Carbon (Juang, 2020)
The effect of hydrological restoration on nutrient concentrations, macroinvertebrate communities, and amphibian populations in Lake Erie coastal wetlands (Berg, 2019)
Utilizing hydrologic soil grouping to estimate corn nitrogen rate recommendations (Bean, 2019)
Fungal Function in House Dust and Dust from the International Space Station (Bope, 2021)
Assessing Vulnerability and the Potential for Ecosystem-based Adaptation (EbA) in Sudan's Blue Nile Basin (Mohamed, 2022)
A Microbial Water Quality Analysis of the Recreational Zones in the Los Angeles River of Elysian Valley, CA (Nguyen, 2019)
Dry Season Water Quality Study on Three Recreational Sites in the San Gabriel Mountains (Vallejo, 2019)
Wastewater Treatment Plan for Unix Packaging Adjustment of the Potential Hydrogen (PH) Evaluation of Enzymatic Activity After the Addition of Cycle Disgestase Enzyme (Miessi, 2020)
Laying the Genetic Foundation for the Conservation of Longhorn Fairy Shrimp (Kyle, 2021).
Looking at these titles, you can probably pick up that the research topics here are quite specific and narrowly-focused , compared to the generic ones presented earlier. To create a top-notch research topic, you will need to be precise and target a specific context with specific variables of interest . In other words, you'll need to identify a clear, well-justified research gap.
Need more help?
If you're still feeling a bit unsure about how to find a research topic for your environmental science dissertation or research project, be sure to check out our private coaching services below, as well as our Research Topic Kickstarter .
Need a helping hand?
You Might Also Like:
research topics on climate change and environment
I wish to learn things in a more advanced but simple way and with the hopes that I am in the right place.
Thank so much for the research topics. It really helped
Submit a Comment Cancel reply
Your email address will not be published. Required fields are marked *
Save my name, email, and website in this browser for the next time I comment.
Scholars' Bank
Environmental studies theses and dissertations.
Search within this collection:
Recent Submissions
On Western Juniper Climate Relations  Reis, Schyler ( University of Oregon , 2022-10-26 ) Western juniper woodlands are highly sensitive to climate in terms of tree-ring growth, seedling establishment and range distribution. Understanding the dynamics of western juniper woodlands to changes in precipitation, ...
Stories We Tell, Stories We Eat: Mexican Foodways, Cultural Identity, and Ideological Struggle in Netflix's Taco Chronicles  Sanchez, Bela ( University of Oregon , 2022-10-26 ) Food is a biological necessity imbued with numerous social, cultural, and economic implications for identity production and everyday meaning-making. Food television is a unique medium for the meanings of food and foodways ...
Soil Nutrient Additions Shift Orthopteran Herbivory and Invertebrate Community Composition  Altmire, Gabriella ( University of Oregon , 2022-10-26 ) Anthropogenic alterations to global pools of nitrogen and phosphorus are driving declines in plant diversity across grasslands. As such, concern over biodiversity loss has precipitated a host of studies investigating how ...
Multispecies Memoir: Self, Genre, and Species Justice in Contemporary Culture  Otjen, Nathaniel ( University of Oregon , 2022-10-04 ) Liberal humanism articulates an individual, rational, autonomous, universal, and singularly human subject that possesses various rights and freedoms. Although the imagined subject at the heart of liberal humanist philosophy ...
Understanding How Changes in Disturbance Regimes and Long-Term Climate Shape Ecosystem and Landscape Structure and Function  Wright, Jamie ( University of Oregon , 2022-10-04 ) Long-term and anthropic climatic change intersecting with disturbances alters ecosystem structure and function across spatiotemporal scales. Quantifying ecosystem responses can be convoluted, therefore utilizing multiproxy ...
Ikpíkyav (To Fix Again): Drawing From Karuk World Renewal To Contest Settler Discourses Of Vulnerability  Vinyeta, Kirsten ( University of Oregon , 2022-10-04 ) The Klamath River Basin of Northern California has historically been replete with fire-adapted ecosystems and Indigenous communities. For the Karuk Tribe, fire has been an indispensable tool for both spiritual practice and ...
Grassland Restoration in Heterogeneous, Changing, and Human Dominated Systems  Brambila, Alejandro ( University of Oregon , 2022-10-04 ) Ecological restoration is a powerful tool to promote biodiversity and ecosystem function. Understanding underlying system variability and directional change can help predict outcomes of restoration interventions. Spatial ...
Restoring What? And for Whom? Listening to Karuk Ecocultural Revitalization Practitioners and Uncovering Settler Logics in Ecological Restoration.  Worl, Sara ( University of Oregon , 2022-05-10 ) What does it mean to restore a landscape degraded by settler colonialism? How might a well intentionedprocess like ecological restoration end up causing harm from underlying settler colonial logics? This thesis explores ...
Instigating Communities of Solidarity: An Exploration of Participatory, Informal, Temporary Urbanisms  Meier, Briana ( University of Oregon , 2021-11-23 ) This dissertationexamines the potential for participatory, informal urbanisms to buildcollaborative relations across ontological, cultural, and political difference. This research contributes to thefield of urban, environmental ...
The Holy Oak School of Art and Ecology: A Proposal for Arts-Based Environmental Education Programming  Best, Krysta ( University of Oregon , 2021-11-23 ) The following is a proposal for arts-based environmental education programming in elementary schools, after-school programs, and day-camp programs, entitled the Holy School of Art and Ecology. Ecophenomenological, arts-based ...
Settler Colonial Listening and the Silence of Wilderness in the Boundary Waters Canoe Area  Hilgren, Bailey ( University of Oregon , 2021-11-23 ) The Boundary Waters Canoe Area soundscape in northern Minnesota has a long and contested history but is most often characterized today as a pristine and distinctly silent wilderness. This thesis traces the construction and ...
Species Dynamics and Restoration in Rare Serpentine Grasslands under Global Change  Hernandez, Eliza ( University of Oregon , 2021-11-23 ) Conserving rare serpentine grasslands is a challenge with ongoing nitrogen deposition. Nutrient-poor patches are fertilized by nitrogen-rich smog and exotic grasses can rapidly spread. Water resources are also being altered ...
Place-making and Place-taking: An Analysis of Green Gentrification in Atlanta Georgia  Okotie-Oyekan, Aimée ( University of Oregon , 2021-11-23 ) Despite the benefits of urban greenspace, Atlanta's Westside Park is causing gentrification and displacement pressures in Grove Park, a low-income African-American community in northwest Atlanta, Georgia. This study used ...
Prairie Plant Responses to Climate Change in the Pacific Northwest  Reed, Paul ( University of Oregon , 2021-09-13 ) Understanding how plants respond to climate change is of paramount importance since their responses can affect ecosystem functions and patterns of biodiversity. At the population level, climate change may alter phenology ...
Understanding Freshwater Mussel Distribution, Abundance, and Demography in the South Umpqua River Basin, Oregon: Impacts of Land Use and Stream Hydraulics  Johnson, Laura ( University of Oregon , 2021-04-27 ) Freshwater mussels are both keystone and indicator species within aquatic ecosystems and are declining across their historic ranges within the Pacific Northwest (PNW). This thesis provides baseline information necessary ...
Little Plants, Big Changes: Disturbances facilitate shrub seedling establishment in the Arctic  Chafe, Oriana ( University of Oregon , 2020-12-08 ) Currently warming at more than twice the rate of the global average, the Arctic is rapidly changing with global consequences. Climate change enables arctic shrub expansion, which alters ecosystem structure and contributes ...
Resilience, Recovery, and Reality: Hurricanes, Housing, and the Human Cost of Disaster  Shtob, Daniel ( University of Oregon , 2020-09-24 ) Although resilience is an often-used term that can motivate and justify the deployment of significant resources, it has been criticized as meaningless and defined to death. Seeking to overcome this paradox—that the term ...
Prisons in the Wildlands: A Critical Look into the Historical Development and Implications of California Conservation Camps  Polick-Kirkpatrick, Kaelyn ( University of Oregon , 2020-02-27 ) The State of California has long relied on the labor of its incarcerated population to conduct public works projects. This thesis uses a qualitative methodological approach to interrogate one particular program that ...
Towards and Anticolonial Philosophy of Land in the West  Guernsey, Paul ( University of Oregon , 2019-04-30 ) Despite a preoccupation with the concepts of land and rent during initial historical cycles of colonization and capital expansion, today's Western philosophers neglect the importance of land, preferring the generic ontologies ...
Motivating Collective Action in Response to an Existential Threat: Critical Phenomenology in a Climate-Changing World  Christion, Tim ( University of Oregon , 2019-04-30 ) In this dissertation, I analyze climate change as a collective action problem. Decades of consistent policy and indeed institutional failure suggest that climate change cannot be managed top-down by experts and politicians ...
View more submissions
Search Scholars' Bank
All of scholars' bank, this collection.
Shtob, Daniel (2)
Vinyeta, Kirsten (2)
Altmire, Gabriella (1)
Au, Lokyee (1)
Bacon, J. (1)
Belanger, Kevin M., 1985- (1)
Best, Krysta (1)
Blount, Keyyana (1)
Brambila, Alejandro (1)
Briggs, Rebecca S., 1973- (1)
... View More
Climate change (12)
Environmental justice (8)
Environmental studies (3)
Pacific Northwest (3)
Restoration (3)
Tourism (3)
Agriculture (2)
American literature (2)
Climate Change (2)
Date Issued
2020 - 2022 (18)
2010 - 2019 (51)
2003 - 2009 (11)
Has File(s)
Most Popular Items
Statistics by Country
Most Popular Authors
University of California, Santa Barbara
Completed PhD Dissertations
PhD in Environmental Science and Management graduates become leaders in their fields, advancing their academic disciplines and becoming dynamic change-makers in the corporate, public, and non-profit sectors. Their dissertation work combines theory with application, often producing new strategies, insights, and plans to solve environmental problems. 
The archive on this page dates back to 2015. To inquire about a dissertation project prior to 2015, please contact [email protected].
Degrees Conferred 2023
Violaine Desgens-Martin : Assessing Ecological Risks of Pharmaceuticals and Personal Care Products in Central and Southern California Aquatic Environments using Modeling
Albert Garcia : Evaluating Impacts of Forests and Forest Policy: Methods and Applications using Satellite Data
Jacob Gellman : Essays in the Economics of Wildfire
Christopher Heckman : On the Importance of Roots to Eco-hydrology: The Effect of Plant Accessible Water Storage Capacity on Evapotranspiration 
Timnit Kefela : (Micro)plastics in Solid Environmental Matrices
Seonghoon Kim : Collective Reputations and Business Sustainability
Vincent Thivierge : Evaluating the Efficiency and Effectiveness of Environmental Policies for Global and Local Air Pollutants
Erin Winslow : Post-disturbance Dynamics of Branching Corals and Their Predators
Degrees Conferred 2022
William Burke : Modeling the Interconnected Effects of Fuel Treatments on Forests, Water, and Fire
Marina Feraud : N treatment in stormwater biofilters: Relationships between sequestered pollutants, environmental conditions, and N cycling soil bacteria
Qian Gao : Novel disinfection system with recyclable magnetic nanoparticles and metal ions: Evaluation with bacteria, algae, and virus
Niklas Griessbaum : Towards the Twilight of File-Centricity
Patrick Hunnicutt : Comparative Analyses of Environmental Deprivation and Political Mobilization
Jason Maier : Essays on Consumer Behavior and the Environment
Casey O'Hara : Cataloguing and mapping cumulative human impacts on marine biological and functional diversity to inform conservation management
Yang Qiu : Economic and Environmental Implications of Low-Carbon Transition in the Energy System: Case Studies on Lighting Technologies, Electricity System, and Direct Air Capture
K Rahul Sharma : Non-Financial Incentives for Pro-Social and Pro-Environmental Behaviour
Juan Carlos Villaseñor Derbez : Essays on Environmental Markets and Marine Conservation
Degrees Conferred 2021
Jiajia Zheng : Assessment of Decarbonizing Rapidly-Growing Technological Systems with a Life-Cycle Perspective
Jessica Couture : Sustainable Aquaculture for a Resource Limited Future
Samuel Collie : Social Efficiency of Natural Resource Management
Alice Lépissier : A Methodological Toolkit to Understand Complex Policy Problems: Applications to Climate Change and Illicit Finance
Jade Sainz : Incorporating Climate Variability and Change into Marine Spatial Planning for Aquaculture in the Southern California Bight
Degrees Conferred 2020
Alexa Fredston-Hermann: Causes and Consequences of Species Range Edge Shifts in a Warming Ocean
Elizabeth Hiroyasu: The Social and Ecological Dimensions of Vertebrate Management: Reintroductions and Invasions
Molly Wilson : Understanding Fish and Fisher Behavior in Coral Reef Ecosystems
Degrees Conferred 2019
W. Tyler Brandt: A Solution to One of Mountain Hydrology's Principal Mysteries: The Spatial Distribution of Snowfall
Sean Fitzgerald: Enhancing Small-Scale Fisheries Management through Data-Limited Assessment and Collaboration
Molly Lassiter: Essays in Ecological Economics
Owen Liu: Confronting Complexity in Marine Population Dynamics and Management
Joseph Palazzo: Methodological Developments in Consequential Life Cycle Assessment
Runsheng Song: Machine Learning for Addressing Data Deficiencies in Life Cycle Assessment
Timbo Stillinger: Observing Snow from Space: Snow/Cloud Discrimination & Opportunities in Water Supply Forecasting
Mengya Tao: Spatial Heterogeneity in Modeling Environmental and Human Health Impacts of Chemicals
Laura Urbisci: Uncertainty Analysis in Fisheries Science: An Interdisciplinary Approach
Caroline Vignardi: Ecological implications of copper-based nanoparticles in aquatic complex matrices: Fate, behavior, and toxicity assessment
Ying Wang: Engineered Carbonaceous Nanomaterials in Legume Agroecosystems: Potential Effects and Fates
Degrees Conferred 2018
Andrew Ayres: The Common Pool, Extraction Restrictions, and the Costs of Collective Action: Three Essays on the Economics of Groundwater Management
Patrick Callery: The Role of Information and Incentives in Voluntary Corporate Provision of Public Goods
Dan Ovando: Of Fish and Fishermen: Using Human Behavior to Improve Marine Resource Management
Jessica Perkins: Improving the Usefulness of Environmental Information for Decision Making in Organizations
Yuwei Qin: Characterizing Uncertainties in Life Cycle Assessment
Daniel Viana: Management and Design of Marine Reserves and Rights-Based Management Systems in Small-Scale Fisheries
Degrees Conferred 2017
Erendira Aceves: Designing spatially explicit property rights for moving fish
Xioli Chen: Factors affecting the streamflow and in-stream nitrate concentration in semi-arid areas: sub-surface flow-generation, vertical distribution of soil nitrate and drainage properties, and the connectivity of impervious areas
Alex DeGolia: Choosing Green: Explaining motivations across different environmental behaviors
Matthew Fienup: Unintended Consequences of Environmental Policies: The Case of Urban Growth Controls
Rebecca Gentry: Marine Aquaculture Development: Spatial Management, Conservation Opportunities, and Production Potential
Ian McCullough: Exposure and sensitivity of ponderosa pine to climate change in mountainous western North American landscapes
Matthew Meyers: Fluvial Processes Affecting the Texture of a Gravel Bed with an Emphasis on Salmon Spawning Habitat
Oliver Soong: Vegetation Establishment Following Floodplain Restoration in Mediterranean-climate California
Sarah Valencia: Integrating Marine Reserves into Data-Poor Fisheries Management: Challenges and Opportunities
Degrees Conferred 2016
Darcy Bradley: Improving the management of marine top predators: population characteristics, behavior, and extinction risk
Kendra Garner: Fate, transport, exposure and environmental implications of engineered nanomaterials
Julia Glenday: Assessing hydrologic impacts of watershed degradation and restoration at different landscape positions in a semi-arid, mountainous water-supply catchment
Yuxiong Huang: Novel magnetic nanoparticle adsorbents for organic and inorganic contaminants
Bryan Leonard: The role of transactions costs in shaping the emergence and persistence of property rights regimes and their subsequent implications for sustainable resource use and environmental markets
Kyongho Son: The importance of sub-watershed variability on predicting ecohydrologic response to inter-annual climate variability and climate warming in the Sierra Nevada watersheds
Sara Sutherland: The economics of political participation and distribution in fisheries management
Degrees Conferred 2015
Adeyemi Adeleye: Influence of microorganisms and extracellular polymeric substances on the fate of engineered nanomaterials in natural aquatic systems
Joe Bergesen: Technological change in the life cycle assessment of rapidly expanding greenhouse gas mitigation technologies: case studies on thin-film photovoltaics and LED lighting
Jon Conway: Fate, transport, and implications of engineered nanomaterials in the terrestrial environment
Laura Dee:Managing ecosystem services in the face of uncertainty: what is the role of biodiversity?
Eric Fournier: The life cycle energy-water usage efficiency of artificial groundwater recharge via the reuse of treated wastewater
Steve Miller: Adaptations to changes in environmental conditions and policies
Lindsey Peavey: Uncovering the ecology of a cryptic oceanic consumer: the olive ridley sea turtle
Yi Yang: Life cycle assessment of agricultural systems with an emphasis on marginal changes, technological advances, and regional characteristics

Reviews of Environmental Contamination and Toxicology Volume 247 pp 59–84 Cite as
Editor information
Editors and affiliations.
Reviews of Environmental Contamination and Toxicology, University of Amsterdam, Amsterdam, The Netherlands
Pim de Voogt
Rights and permissions
Reprints and Permissions
Copyright information
© 2018 Springer Nature Switzerland AG
Download citation
DOI : https://doi.org/10.1007/398_2018_17
Published : 08 November 2018
Publisher Name : Springer, Cham
Print ISBN : 978-3-030-06230-9
Online ISBN : 978-3-030-06231-6
eBook Packages : Earth and Environmental Science Earth and Environmental Science (R0)
Share this chapter
Anyone you share the following link with will be able to read this content:
Sorry, a shareable link is not currently available for this article.
Provided by the Springer Nature SharedIt content-sharing initiative
Find a journal
Publish with us

Victor Mukhin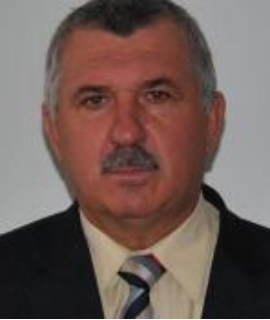 Title : Active carbons as nanoporous materials for solving of environmental problems
However, up to now, the main carriers of catalytic additives have been mineral sorbents: silica gels, alumogels. This is obviously due to the fact that they consist of pure homogeneous components SiO2 and Al2O3, respectively. It is generally known that impurities, especially the ash elements, are catalytic poisons that reduce the effectiveness of the catalyst. Therefore, carbon sorbents with 5-15% by weight of ash elements in their composition are not used in the above mentioned technologies. However, in such an important field as a gas-mask technique, carbon sorbents (active carbons) are carriers of catalytic additives, providing effective protection of a person against any types of potent poisonous substances (PPS). In ESPE "JSC "Neorganika" there has been developed the technology of unique ashless spherical carbon carrier-catalysts by the method of liquid forming of furfural copolymers with subsequent gas-vapor activation, brand PAC. Active carbons PAC have 100% qualitative characteristics of the three main properties of carbon sorbents: strength - 100%, the proportion of sorbing pores in the pore space – 100%, purity - 100% (ash content is close to zero). A particularly outstanding feature of active PAC carbons is their uniquely high mechanical compressive strength of 740 ± 40 MPa, which is 3-7 times larger than that of such materials as granite, quartzite, electric coal, and is comparable to the value for cast iron - 400-1000 MPa. This allows the PAC to operate under severe conditions in moving and fluidized beds. Obviously, it is time to actively develop catalysts based on PAC sorbents for oil refining, petrochemicals, gas processing and various technologies of organic synthesis.
Victor M. Mukhin was born in 1946 in the town of Orsk, Russia. In 1970 he graduated the Technological Institute in Leningrad. Victor M. Mukhin was directed to work to the scientific-industrial organization "Neorganika" (Elektrostal, Moscow region) where he is working during 47 years, at present as the head of the laboratory of carbon sorbents. Victor M. Mukhin defended a Ph. D. thesis and a doctoral thesis at the Mendeleev University of Chemical Technology of Russia (in 1979 and 1997 accordingly). Professor of Mendeleev University of Chemical Technology of Russia. Scientific interests: production, investigation and application of active carbons, technological and ecological carbon-adsorptive processes, environmental protection, production of ecologically clean food.
Quick Links
Submit Abstract
Registration

Science - Environmental Management: Dissertations & Theses
ENM Undergraduates
ENM Postgraduates
Print Books
Online Books
Quick References
Databases: Finding articles
Lean Library
Dissertations & Theses
Online Newspapers
Internet Resources
Plagiarism & Referencing
RefWorks Citation Manager
Mendeley Citation Manager
Science: Faculty LibGuide
Submit & Search for Dissertations & Theses
This page can help you in two ways :
With guidelines for submitting your Dissertation or Theses to the Library
Finding UJ, National and International Dissertations and Theses full-text
How to Submit your Dissertation or Thesis to the Library
If you are at the end of your Masters or Doctorate, you need a guidelines on how to submit your Dissertations & Thesis to the library:
Library Thesis submission requirements
The Library's ETD submission form must be submitted to the relevant Head: Faculty Administration together with one electronic PDF copy of your thesis/dissertation.
The UJ Library requires the following to be submitted:
the final corrected and approved electronic version of the thesis (single PDF file)saved on a CD(RW) or DVD (RW);
signed Thesis/Dissertation submission form, Annexure D (which must not be bound in the volume or included in the ETD file)
Quick links to:
Electronic Theses/Dissertations Submission form
Electronic Theses/Dissertations Submission Guidelines
Theses & Dissertations FAQ
NRF: Institutional Repository
The NRF receives its mandate from the National Research Foundation Act (Act No 23 of 1998) to support and promote research through funding, human capacity development and the provision of the necessary research facilities, in order to facilitate the creation of knowledge, innovation and development in all fields of the natural and social sciences, humanities and technology, including indigenous knowledge systems.
The NRF Research Facilities: HartRAO, iThemba Labs, NZG, SAAO, SAEON, SKA, SAASTA and SAIAB conduct research in specific scientific disciplines
Communities in NRF Institutional Repository :
Hartebeesthoek Radio Astronomy Observatory (HartRAO)
iThemba Labs
Knowledge Management Corporate
National Research Foundation (NRF)
National Zoological Gardens of South Africa (NZG)
NRF Funded Theses & Dissertations
Research and Innovation, Support and Advancement (RISA)
South African Agency for Science and Technology Advancement (SAASTA)
South African Astronomical Observatory (SAAO)
South African Environmental Observation Network (SAEON)
South African Institute for Aquatic Biodiversity (SAIAB)
South African Square Kilometre Array Project (SKA SA)
Open Access: Institutional Repositories
Search for: South African Current & Completed Dissertations & Theses
The databases below will help you to ensure that your research topic is unique in South Africa
National ETD Portal: South African theses and dissertations
This database provides information on approximately 170 000 South African current and completed research projects including theses and dissertations. This source now provides information on all fields of science since 1919. The records of the Union Catalogue of Theses and Dissertations (UCTD) formerly maintained by the Potchefstroom University for CHE are now included. The NAVTECH research projects are included in the database. It also includes abstracts and English titles for projects not in English.
Search for: UJ Completed Dissertations & Theses
Need to find completed UJ Theses & Dissertations? Then search the following resources:
UJLink: Library Catalogue (print & electronic)
UJContent: UJ Theses & Dissertations (the new platform for the UJ Institutional Repository)
Search for: International Dissertations & Theses
If you would like to search for international Dissertations and Theses, then start with:
SA Universities Institutional Repositories, Theses & Dissertations
South African Open Access Institutional Repositories, inc. Dissertations and Theses:
Cape Pennisula University of Technology
Durban University of Technology Institutional Repository
NMMU DSpace Repository
North-West University
Rhodes eResearch Repository
Stellenbosch University
University of Cape Town
University of Free State
University of Johannesburg
University of KwaZulu-Natal
University of Pretoria
University of South Africa
University of Western Cape
University of Zululand Repository
University of the Witwatersrand
International Open Access Institutional Repositories/Dissertations & Theses
Global ETD Search (Dissertations & Theses/ Institutional Repositories)
NDLTD: Global ETD search
OpenDOAR: Directory of Open Access Repositories Description of this database.
OpenAIRE: The European Open Cloud for Research
Australian & New Zealand Dissertations & Theses (Open Repository)
Russian Dissertations & Theses (just abstracts)
DiVA: Sweden Institutional Repository and Students Theses
ePrints: for Open Access; Open Education; Open data
HKUST: Institutional Repository (Hong Kong)
NARCIS: The gateway to scholarly information in the Netherlands
Microsoft Acadeic Search
American Doctoral Dissertations, 1933-1955
The OAIster® database
The Univerasal Index of Doctoral Dissertations in Progress
Thesis Canada Portal
<< Previous: Lean Library
Next: Online Newspapers >>
Last Updated: Nov 3, 2023 10:05 AM
URL: https://uj.ac.za.libguides.com/envmanagement
Search search
Staff Intranet

Taught Postgraduate Programme
Prospective Students
Why HKU Science
Postgraduate Studies Planning
MSc in the field of Applied Geosciences
MSc in the field of Chemical Technologies for Health and Materials
MSc in the field of Food Safety and Toxicology
MSc in the field of Food Industry: Management and Marketing
MSc in the field of Physics
MSc in the field of Space Science
MSc in Artificial Intelligence
Master of Data Science
Master of Statistics
Tips for new comers
MSc in Environmental Management
Most students who enter the programme have experience in one of the relevant sub-disciplines – engineering, ecology, environmental science, education, urban planning, corporate sustainability and journalism, etc. However, the MSc is also suitable for fresh graduates and people working in other areas who intend to pursue a career in environmental management, or simply want to enhance their understanding of the field.
To be eligible for admission to the programme you should have a Bachelor's degree in any field. This can be any field of study. We are keen to facilitate a multi-disciplinary intake of students as this enriches the programme and is consistent with its objectives and character. Working experience is preferable but not essential. Fresh graduates are welcome to apply.
Application will be considered immediately until all places are filled. For non-local students, they are advised to apply as early as possible to ensure completing all entry visa requirements prior to the commencement of the programme (It may take up to 3 months to process the entry visa).
For 2024-25 intake:
Application will be opened in early November 2023. The closing dates for non-local and local applications are 12:00 noon (GMT +8), April 30, 2024. Applications can be submitted via our on-line application system here .
Expected degree conferment will take place in:
Full-time: November / December 2025 (Winter Congregation)
Part-time: November / December 2026 (Winter Congregation)
Fees for 2024-25 intake:
The composition fee for the full-time programme for 2024-25 intake will be HK$200,000 # and that for the part-time programme is HK$100,000 # per year for two years. The fees shall be payable in two instalments over one year for full-time study or in four instalments over two years for part-time study. Additional expenses for field travel and studies are possible. For occasional students, the tuition fee would HK$3,340 # per credit.
In addition, students are required to pay Caution Money (HK$350, refundable on graduation subject to no claims being made) and Graduation Fee (HK$350).
# Subject to approval
Each year Ada and Arthur Hill Prize in Environmental Management and Fred Kan and Co. Prize are awarded to meritorious students.
Ada and Arthur Hill Prize in Environmental Management is awarded to the students who has achieved the highest CGPA with grade A in dissertation, while Fred Kan & Co Prize is awarded to the students who has submitted the best dissertation concerning environmental law or environmental policy.
This programme is accredited for direct application to the GradIEMA membership of the Institute of Environmental Management and Assessment (IEMA) and BEAM Affiliate qualification .
Introduction
The MSc in Environmental Management is an inter-faculty multi-disciplinary coursework programme. The programme will involve part-time study for a period of two years or full-time study for one year. The programme provides comprehensive training in the field of environmental management, addressing major environmental problems in the social, legal and economic contexts. The contents of the programme have evolved as the world has changed, but the primary objective of providing a broad, integrated overview has remained the same. The teachers are internationally-recognized experts in their fields and have many years of experience in Hong Kong. The programme started in 1989 and over 1,300 graduates are now pursuing successful careers in government departments, environmental consultancies, NGOs and various industries. For more information about the programme, please visit the following website .
Courses in the programme are assessed in a variety of ways, by written coursework, examinations, or both. A dissertation on a topic of the student's choice forms an important part of the study.
A candidate shall follow and be examined in at least 60 credits of courses including core courses (42 - 51 credits) and elective courses (9 - 18 credits). For Part-time candidates, they will normally take 30 credits in their first year of study and 30 credits in their second year of study. A 3-credit course will normally consist of 18-24 hours of lectures, seminars, workshops and/or field trips.
A. COURSE STRUCTURE
The list of courses, and their contents set out thereafter, will be changed from time to time.
B. Course contents
Appendix a: recommendations for specialization in various streams by selecting relevant elective courses.
If candidates would like to follow a specialized scope of study in the MSc Programme in Environmental Management, they may select one of the four recommended streams as shown below:
I. Biodiversity Conservation and Management
II. Methods and Techniques in Environmental Management
III. Pollution Management and Control
IV. Thematic Approaches to Environmental Management
*Core courses
Programme Director
Dr C H Hau Principal Lecturer, School of Biological Sciences
BSc, MSc, PhD ( HKU ), MHKIQEP, CEMAHK
Dr Hau has been teaching ecology and biodiversity at HKU for more than two decades. He is a field ecologist focusing on forest restoration and biodiversity assessment. In Tai Po Kau Nature Reserve, Hong Kong, he is managing a 20 ha forest dynamic plot which is in the global ForestGEO Network of 77 research plots. Long term monitoring of these forest plots enables the investigation of factors affecting the distribution of different species over time. The dataset is also vital in the estimation of carbon stocks in different forest types in the world. In applied research, he is often engaged by government departments and developers on urban forestry and biodiversity development and planning in Hong Kong. In teaching, he aims at nurturing new generations of conservationist. As such, he founded the HKU Eco-Leader Training Programme in 2009 which enabled students to acquire the skills in the field identification of different species group and practice rapid biodiversity assessment in Hong Kong as well as global biodiversity hotspots such as Serengeti, Madagascar, Sulawesi, Ecuadorian Amazon and the Galapagos.
Programme Coordinator
Dr K Y Chan
Senior Lecturer, School of Biological Sciences
BSc ( HKU ), MSc ( HKBU ; Distinction), PhD ( HKBU ), MHKIQEP, CEMAHK, SFHEA
Dr. Janet Chan is a Senior Lecturer at the School of Biological Sciences at the University of Hong Kong. She also serves as the Program Coordinator and Chief Examiner for the Master of Science in Environmental Management program. Her research and teaching areas include environmental and climate education, waste management, environmental pollution, environmental health, and research methods. Dr. Chan's dedication to teaching and learning in higher education has been recognized through various accolades, including her appointment as an Inaugural Member of the HKU Teaching Academy and the Senior Fellowship of Advanced HE in 2022. She received the University's Outstanding Teaching Award in 2020 and the Science Faculty's Teaching Excellence Award in 2019. Additionally, she holds professional memberships in various environmental professional societies and is frequently sought after by government bodies, environmental organizations, and social NGOs for her expertise and advice. Before joining HKU as an academic, Dr. Chan worked at the headquarters of an international social NGO in Geneva, Switzerland. There, she developed programs focused on the Millennium Development Goals (the predecessor to the UNSDGs) and was delegated as the organization's global focal point on climate change. Her work also centered around promoting youth empowerment.
Graduate/ Student Sharing
Catherine CHAN and Stacey LI
Class of 2022
Rachel WANG and Laila ALI
Hilary TANG
Class of 2021
Class of 2020
The firewall on this server is blocking your connection.
You need to contact the server owner or hosting provider for further information.
Your blocked IP address is: 45.88.100.131
The hostname of this server is: premium70.web-hosting.com
You can try to unblock yourself using ReCAPTCHA:

Get an experienced writer start working
Review our examples before placing an order, learn how to draft academic papers, environmental sustainability dissertation topics.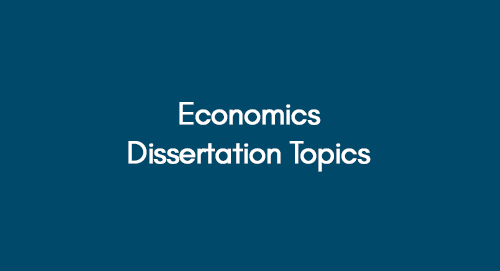 Economics Dissertation Topics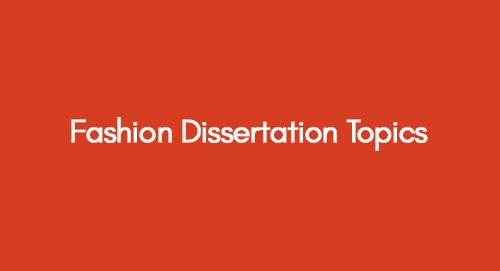 Fashion Dissertation Topics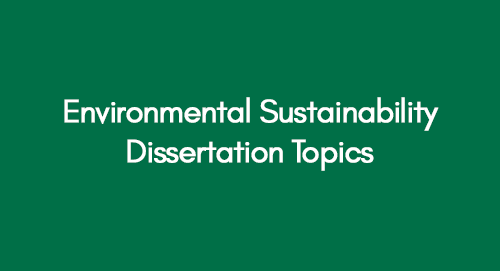 Environmental sustainability has become the talk of the town. Today, the world is facing the worst implications of climate change in the form of global warming, rising sea levels, droughts and desertification. Human-induced factors, such as the extensive consumption of fossil fuels, have flamed environmental change at a rapid pace. To conduct research in environmental sustainability, students must choose the best environmental sustainability dissertation topics and provide viable solutions to control this curse.
Review Our Quality Engineering Dissertation Examples
For the ease of students, expert writers at Premier Dissertations have developed a list of 37+ exciting environment and sustainability research topics and examples to kick-start their dissertation journey with flying colours.
If you would like to choose any topic from the given list, simply drop us a  WhatsApp Message  or an  Email , and we will be readily available for your assistance.
You may also like to review the following ;
Oil and Gas Dissertation Topics | Engineering Management Dissertation Topics
Health and Safety Dissertation Topics | Construction Engineering Dissertation Topics
3-Step  Dissertation Process!

Get 3+ Topics

Dissertation Proposal

Get Final Dissertation
List of sustainability dissertation topics & environment dissertation topics​.
Testimonials
Very satisfied students
This is our reason for working. We want to make all students happy, every day. Review us on Sitejabber
What is Environmental Sustainability and Why is it Important?
Environment and sustainability are very broad disciplines that provide students with knowledge about vast aspects of the human world in relation to its environment.
Sustainability as a subject contains key insights into fields of social sciences, business, the environment, and technology.
Many universities impart students with critical skills that can be incorporated into industries like politics and economics.
Today's modern corporate world looks for individuals that have a vast knowledge of environmental and sustainability science as businesses are looking to adhere to new green legislation.
With an environment and sustainability degree in hand, students can transition to fields such as city planning, environmental consultation, health assessment, agriculture, corporate strategy, and working for not-for-profit organisations.
As the world progresses further, there will be a greater need for experts that have the knowledge to combat crises like climate change, carbon emissions, and sustainable efforts for improving the overall environment.
Furthermore, sustainability is considered a new degree as it attempts to connect the disciplines of social science, civil engineering, and environmental sciences.
The degree programme is designed to equip students with tools to protect the natural environment while improving human and ecological health.
Many programmes around the world, including the UK, will focus on writing a thesis dissertation in the final year of your studies.
Therefore, it is essential that you brainstorm practical sustainability thesis topics and environment dissertation topics if you plan on passing with an A+ grade.
How Does It Work?

Fill the Form
Please fill the free topic form and share your requirements

Writer Starts Working
The writer starts to find a topic for you (based on your requirements)

3+ Topics Emailed!
The writer shared custom topics with you within 24 hours
How to Write a good Environmental Sustainability Dissertation Topic?
Sustainable development thesis topics and environmental sustainability dissertations topics are hard to come by if only using basic search skills.
This is because many people do not understand the method of creating a dissertation topic that incorporates real-world problems and is considered a novel idea.
The best environmental sustainability dissertation topics will be ones with sufficient information in the title and research aim.
When you present your idea to your instructor or supervisor , they should be able to understand immediately what the purpose of your research will be.
Many people make the mistake of creating fanciful titles with very little research done on the actual purpose will be of the study.
If you would like some advice on how to write the perfect dissertation topic, be sure to check out the following;
how to write a winning dissertation topic .
If you need help coming up with ideas, our writers have developed a list of environment and sustainability dissertation topics that you can check above.
These topics, which include both general and specific environmental science dissertation topics, are created to help students brainstorm and generate ideas for their sustainability dissertation topic and can also help with their PhD thesis on sustainable development.
Be sure to check our website frequently because our expert writers will add to the list of topics. They are free for students to read and get an idea for their dissertations.
If you are also looking for dissertation topics in other academic subjects, please visit;
Review the full list of dissertation topics (all subjects)
Get an Immediate Response
Discuss your requirements with our writers
Get 3+ Free Environmental Sustainability Dissertation Topics within 24 hours?
Your Number
Academic Level Select Academic Level Undergraduate Masters PhD
Area of Research
Discover More:
Related posts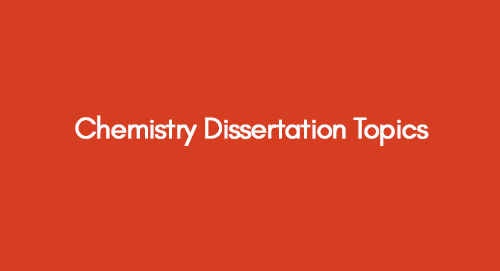 Chemistry Dissertation Topics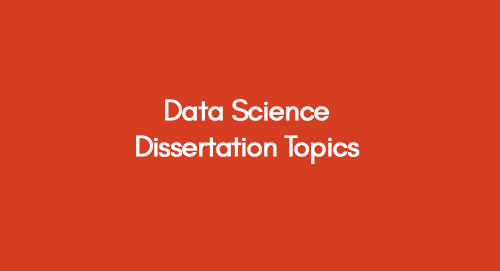 Data Science Dissertation Topics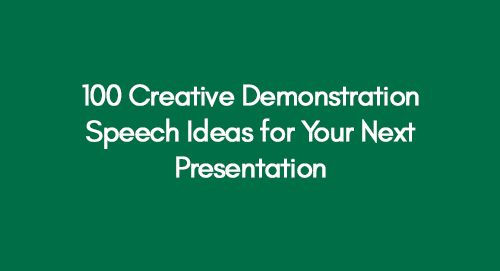 100 Creative Demonstration Speech Ideas for Your Next Presentation
Comments are closed.
2023-2024 General Catalog
Environmental Science & Management, Bachelor of Science College of Agricultural & Environmental Sciences
Office & Contact Information
The Environmental Science & Management (ESM) major is jointly coordinated by the Department of Environmental Science & Policy and the Department of Land, Air, & Water Resources.
Environmental Science & Policy
Susan Harrison, Chairperson
Land, Air, & Water Resources
William Horwath, Chairperson
Department Office
Environmental Science & Policy: 2132 Wickson Hall; 530-752-3026; Environmental Science & Policy ; Faculty
Land, Air & Water Resources: 1110 Plant and Environmental Sciences Building; 530-752-1130; Land, Air & Water Resources ; Faculty
The Major Program
The Environmental Science & Management (ESM) major is designed for students who are interested in solving environmental problems from an interdisciplinary perspective linking the natural and social sciences. Students who choose this major will study the interaction of physical, biological, and social components of environmental problems. Students completing the program will understand the scientific basis for environmental decision making and the legal, economic, and political issues involved in management of the environment.
The Program
Courses in biology, chemistry, physics, economics, geology, and calculus form the lower division preparatory foundation of the curriculum. These are then tied together with Environmental Science & Policy ESP 001 , which provides an inter-disciplinary analysis of several environmental problems. The upper division core consists of foundation courses in physical, biological, and social sciences, as well as applied courses in environmental monitoring, GIS, impact reporting, and statistical analysis. In their junior year, students must choose a specialized track from the following six options:
Climate Change & Air Quality
Ecology, Biodiversity, & Conservation
Environmental Data Science
Natural Resource Management
Soils & Biogeochemistry
A capstone course is required for all seniors and serves to integrate the science, policy/management and biology aspects of the ESM major. All students gain practical experience through field courses and a  required internship. Selected students may also pursue an honors thesis in their senior year.
The ESM major is jointly administered by the Departments of Environmental Science & Policy (ESP) and Land, Air & Water Resources (LAWR). Any student in good standing is eligible to transfer to the major; to do so, please see the student affairs officers in 2134 Wickson Hall or in 1150 Plant & Environmental Sciences Building.
Graduates from this program are prepared to pursue careers as practicing environmental scientists, resource analysts and planners working for public agencies and private firms specializing in environmental quality, natural resources or ecological research. The major is also excellent preparation for graduate or professional training in physical and/or biological environmental science graduate programs, as well as in environmental law, administration and environmental policy.
Major Advisors
Marissa Baskett (Environmental Science & Policy); Terrence Nathan (Land, Air & Water Resources)
Advising centers for the major, including peer advising, are located in both the Environmental Science & Policy and Land, Air & Water Resources departments. Students whose last names begin with the letters:
A-L, see Melissa Whaley in 2134 Wickson Hall.
M-Z,  see Lacole Brooks in 1150 Plant & Environmental Sciences.
CHE 002C or CHE 002CH recommended, but not required.
Climate Change & Air Quality Track
Ecology, biodiversity & conservation track, environmental data science track, natural resource management track, watershed science track.