Comparative Essay

How to Write a Comparative Essay – A Research Guide
Published on: Jan 28, 2020
Last updated on: Dec 19, 2022
People also read
Get Better at Math: Solving Math Problems Quick and Easy
Learn How to Write an Editorial on Any Topic
How to Avoid Plagiarism - Steps to a Plagiarism Free Paper
How to Write a Movie Review - Guide & Examples
How to Write a Summary - Beginner's Guide & Example
How to Write an Opinion Essay – A Beginner's Guide
Evaluation Essay - Definition, Examples, and Writing Tips
How to Write a Thematic Statement - Tips & Examples
How to Write a Bio - Quick Tips, Structure & Examples
How to Write a Synopsis – A Simple Format & Guide
Visual Analysis Essay Writing Guide - Format & Samples
List of Common Social Issues Around the World
Character Analysis - Outline, Writing Steps, and Examples
What are the Different Types of Plagiarism - Examples
Article Review - A Complete Writing Guide With Examples
A Detailed Guide on How to Write a Poem Step by Step
A Complete Appendix Writing Guide for Beginners
Share this article
A comparative essay compares the two subjects and shows their similarities and differences. The subjects might have some close relation or may be very different.
This essay type is a common assignment for school and college students. Therefore, it is important to learn how to write properly. In this blog, you will get a complete writing guide for comparative essay writing.
On This Page On This Page
What is a Comparative Essay?
A comparative essay is a type of essay in which an essay writer compares at least two or more items. The author compares two subjects with the same relation in terms of similarities and differences depending on the assignment.
The main purpose of the comparative essay is to:
Highlight the similarities and differences in a systematic manner.
Provide great clarity of the subject to the readers.
Analyze two things and describe their advantages and drawbacks.
A comparative essay is also known as compare and contrast essay or a comparison essay. It analyzes two subjects by either comparing them, contrasting them, or both. The Venn diagram is the best tool for writing a paper about the comparison between two subjects.
Moreover, a comparative analysis essay discusses the similarities and differences of ideas, items, events, views, places, concepts, etc. For example, you can compare two different novels (e.g., The Adventures of Huckleberry Finn and The Red Badge of Courage).
However, a comparative essay is not limited to specific topics. It covers almost every topic or subject with some relation.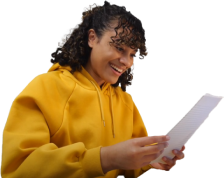 Paper Due? Why Suffer? That's our Job
Comparative Essay Structure
A good comparative essay is also based on how well you structure your essay. It helps the reader to understand your essay better. Also, the structure is more important than what you write.
Therefore, it is necessary to organize your essay so that the reader can easily go through the comparisons made in an essay. The following are the two main methods in which you can organize your comparative essay.
1. Point-by-Point Method
The point-by-point or alternating method provides a detailed overview of the items that you are comparing. In this method, organize items in terms of similarities and differences.
This method makes the writing phase easy for the writer to handle two completely different essay subjects. It is highly recommended where some depth and detail are required.
Below given is the structure of the point-by-point method.
Introduction
Body Paragraphs
Paragraph 1: Point 1 (Item A and B)
Paragraph 2: Point 2 (Item A and B)
Paragraph 3: Point 3 (Item A and B)
2. Block Method
The block method is the easiest as compared to the point-by-point method. In this method, you divide the information in terms of parameters. It means that the first paragraph compares the first subject and all their items, then the second one compares the second, and so on.
However, make sure that you write the subject in the same order. This method is best for lengthy essays and complicated subjects.
Here is the structure of the block method.
Paragraph 1: Item A (Point 1, 2, and 3)
Paragraph 2: Item B (Point 1, 2, and 3)
Therefore, keep these methods in mind and choose the one according to the chosen subject.
3. Mixed Paragraphs Method
In this method, one paragraph explains one aspect of the subject. As a writer, you will handle one point at a time and one by one. This method is quite beneficial as it allows you to give equal weightage to each subject and help the readers identify the point of comparison easily.
How to Start a Comparative Essay?
Here, we have gathered some steps that you should follow to start a well-written comparative essay.
1. Read the Instructions Carefully
Before starting, you have to analyze the question or essay prompt carefully. Sometimes, you have a great idea in your mind, but it does not match the prompt. Therefore, look over the prompt and create a list of the key phrases. Also, check whether any limits are placed on your topic.
2. Choose a Topic
The foremost step in writing a comparative essay is to choose a suitable topic. Choose a topic or theme that is interesting to write about and appeals to the reader. An interesting essay topic motivates the reader to know about the subject. Also, try to avoid complicated topics for your comparative essay.
3. Develop a List of Similarities and Differences
Create a list of similarities and differences between two subjects that you want to include in the essay. Moreover, this list helps you decide the basis of your comparison by constructing your initial plan. Evaluate the list and establish your argument and thesis statement.
4. Establish the Basis for Comparison
The basis for comparison is the ground for you to compare the subjects. In most cases, it is assigned to you, so check your assignment or prompt.
Furthermore, the main goal of the comparison essay is to inform the reader of something interesting. It means that your subject must be unique to make your argument interesting.
5. Do the Research
In this step, you have to gather information for your subject. If your comparative essay is about social issues, historical events, or science-related topics, you must do in-depth research.
However, make sure that you gather data from credible sources and cite them properly in the essay.
6. Create a Comparative Essay Thesis Statement
The thesis statement decides whether the similarities, on the whole, dominate the differences or vice versa. Your thesis statement will be clear and concise.
Therefore, develop the thesis statement that covers your entire essay. With the help of a thesis statement, you will easily stick to the essay's main core.
How to Create a Comparative Essay Outline?
After writing the thesis statement, you will have to organize your content. The organization makes your essay structured and keeps you on the right path.
Here are some steps you do after creating the thesis statement. It will help you to organize and write a great comparative essay.
Write a proper comparative essay outline and include all the main information that you add to your essay. Here the structure of the outline is similar to the traditional essay outline. It consists of the following parts: introduction, body paragraphs, and a conclusion.
Comparative Essay Introduction
The introduction is the first part of an essay that the readers see. Therefore, you have to think about the hook statement. It is a statement that you include at the beginning of the introductory paragraph to grab the reader's attention.
Then, you can move to the main goal of the essay. Provide some background information and conclude the introduction with a thesis statement.
Comparative Essay Body Paragraphs
The body of an essay will give the reader everything that they want to know about the subject. Write all the information clearly and concisely.
The following are the tips that you need to follow for writing essay body paragraphs.
The topic sentence is placed at the start of the essay.
Each point of comparison is discussed in a separate paragraph.
The essay body usually consists of three paragraphs, but it depends on your chosen subject.
Use different transition words within and between the paragraphs.
Each paragraph contains enough and meaningful information.
The last sentences of the paragraph include a low-level conclusion.
Comparative Essay Conclusion
In this section, you need to restate the thesis statement and summarize the main points. Also, remind the reader why it is important to compare these two particular subjects. However, try to avoid writing any additional information in the conclusion of the essay .
Below is the detailed comparative essay template format for you to understand better.
Format of Comparative Essay
Once you are done with creating the outline and writing your essay, proofread and revise it properly. It is an important step to produce a good piece of writing. Never skip this step before submitting or publishing your essay.
Tough Essay Due? Hire Tough Writers!
Comparative Essay Examples
Have a look at these comparative essay examples and get an idea of the perfect essay.
Comparative Essay on Summer and Winter - Example
Comparative Essay on Books vs. Movies - Example
Sample Comparative Essay
Thesis Example of Comparative Essay
Comparative Essay Topics
Comparative essay topics are not very difficult or complex. Check this list of essay topics and pick the one that you want to write about.
How do education and employment compare?
Living in a big city or staying in a village.
The school principal or college dean.
New Year vs. Christmas celebration.
Dried Fruit vs. Fresh. Which is better?
Similarities between philosophy and religion.
British colonization and Spanish colonization.
Nuclear power for peace or war?
Bacteria or viruses.
Fast food vs. homemade food.
Now, you get a complete writing guide for the comparative essay. However, if you need professional essay writing help, consult MyPerfectWords.com . Our legitimate essay writing service provides great services to students who face a difficulty writing a quality essay.
So, hire the best essay writer online and get the well-written essay on time without any mistakes.
Frequently Asked Question
How long is a comparative essay.
A comparative essay is 4-5 pages long, but it depends on your chosen idea and topic.
How do you end a comparative essay?
Here are some tips that will help you to end the comparative essay.
Restate the thesis statement
Wrap up the entire essay
Highlight the main points
Barbara P (Literature, Marketing)
Dr. Barbara is a highly experienced writer and author who holds a Ph.D. degree in public health from an Ivy League school. She has worked in the medical field for many years, conducting extensive research on various health topics. Her writing has been featured in several top-tier publications.
Paper Due? Why Suffer? That's our Job!
Keep reading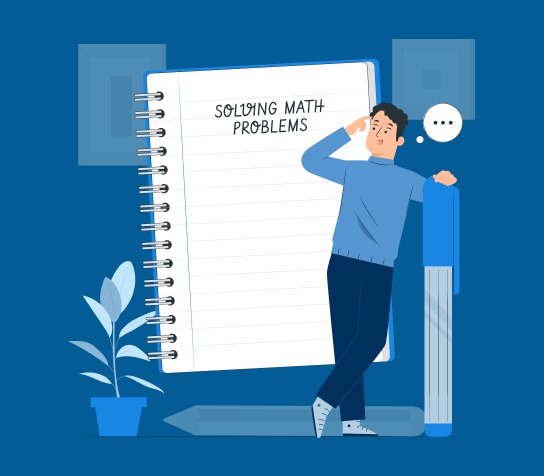 We value your privacy
We use cookies to improve your experience and give you personalized content. Do you agree to our cookie policy?
Website Data Collection
We use data collected by cookies and JavaScript libraries.
Are you sure you want to cancel?
Your preferences have not been saved.
How to Write a Good Conclusion on a Comparative Paper
Shelley frost.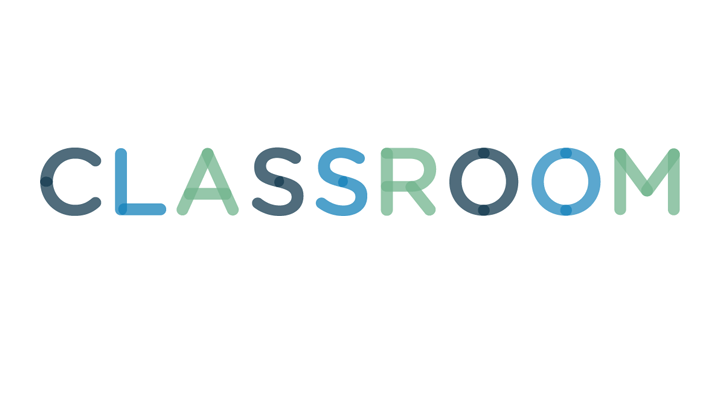 The conclusion of a comparative paper drives home your main points by restating key similarities and differences. You get a chance to emphasize why comparing the two ideas matters and what readers should take from the piece. Because it is the last impression readers get from your essay, use powerful, succinct language to close the paper.
Explore this article
Pull Main Points
Recap Without Repeating
Draw Conclusions
Say Why It Matters
1 Pull Main Points
The comparative paper conclusion ties together the main components of the essay. Even if you just finished writing the piece, read through again to pull out the main points of comparison discussed. Write a list of the most important information you want readers to get from the essay. The thesis used in your introduction – defining the key points of comparison -- is an important reference point for your conclusion; reviewing it before launching into your conclusion can provide you with some fresh insights. Use this prep time to jot down some conclusions you can draw from the body of your essay.
2 Recap Without Repeating
The final paragraph isn't just a regurgitation of everything you've said to that point in the paper. You don't want to present completely new information in the conclusion, but you should present the data in a new light or at least with different language. An example thesis is, "Both working and going to college require time management and commitment, but being an employee and being a student are also quite different." In the conclusion, rephrase it and pull some of the points from the essay. An example is, "Students and employees both work toward goals, face performance evaluations and must meet deadlines. Students, however, pay for the experience while employees earn a paycheck for their hard work."
3 Draw Conclusions
The body of the comparative paper goes through points to demonstrate how the two ideas are similar and different. As you conclude the paper, use those points to draw conclusions or evaluate the two ideas. When comparing weight lifting and cardiovascular exercise for building muscle, your conclusion might define which one is more effective based on the comparisons you laid out in the article, for example. This demonstrates you are able to synthesize the points you made and interpret them.
4 Say Why It Matters
Your final paragraph in the comparative paper gives you a chance to answer the question "So what?" Tell the reader why the comparison you made matters. This helps the reader connect to the essay and shows your purpose. For example, you might say, "Understanding the differences between a private college and public university helps potential students narrow the field when choosing a school. The knowledge can help students find the best fit at a school that fits the budget and provides the services needed for success."
About the Author
Based in the Midwest, Shelley Frost has been writing parenting and education articles since 2007. Her experience comes from teaching, tutoring and managing educational after school programs. Frost worked in insurance and software testing before becoming a writer. She holds a Bachelor of Arts in elementary education with a reading endorsement.
Related Articles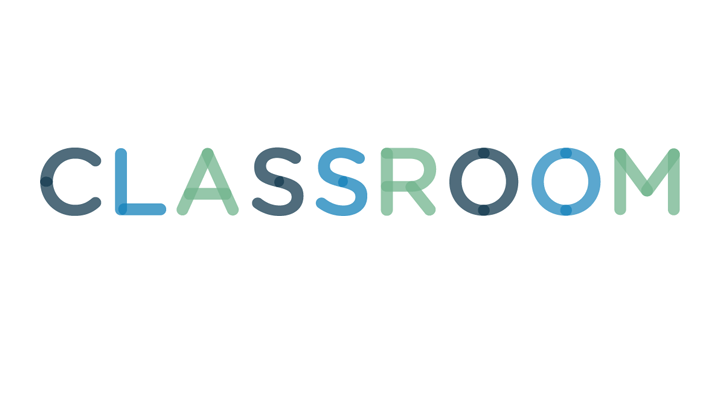 How to Write a Conclusion for a Compare & Contrast...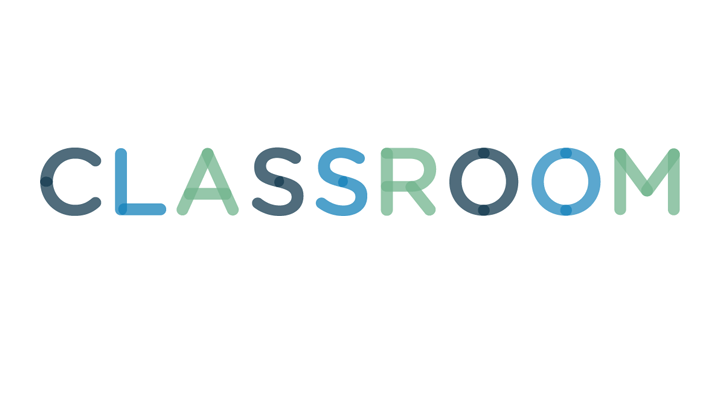 Transitions For Essays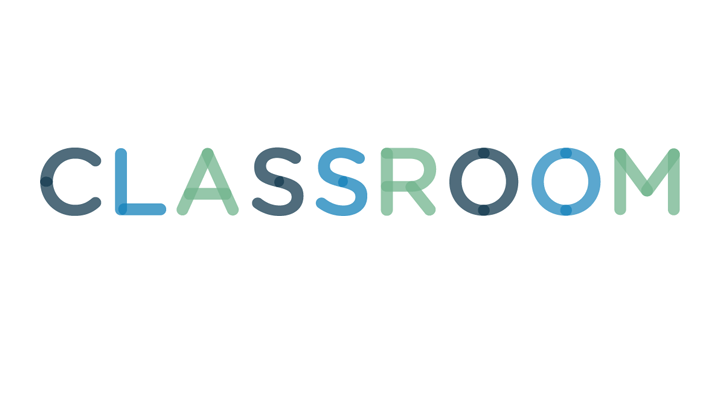 How to Find a Thesis in an Essay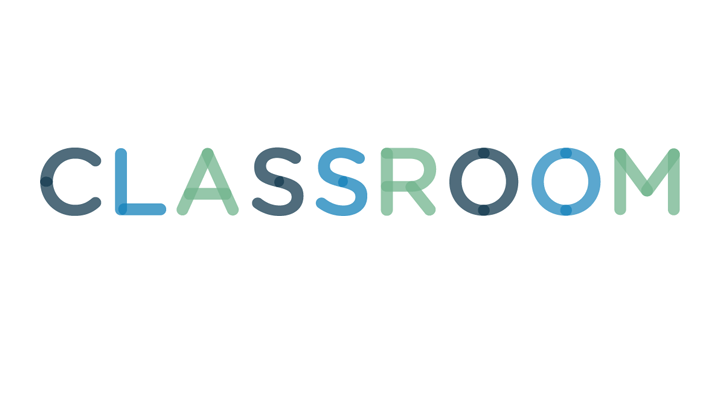 How to Write a Science Essay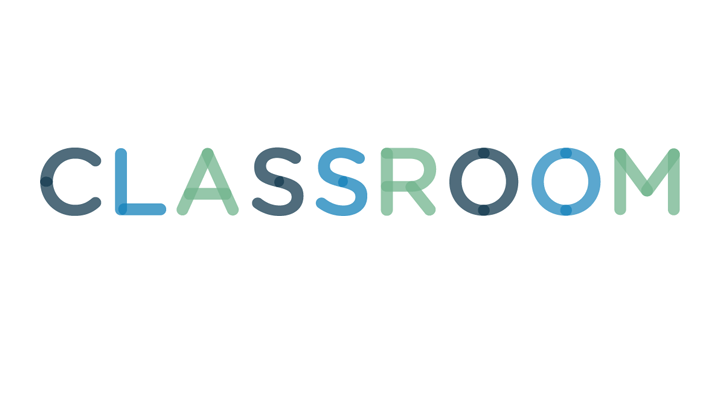 How to Write a Conclusion for a Critical Essay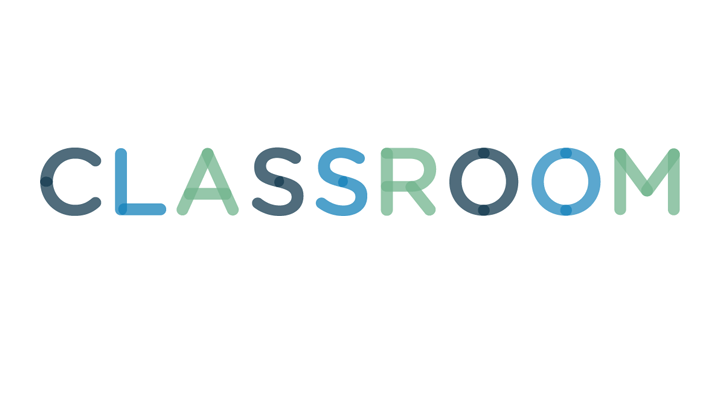 Tips for High School Students on Creating Introductions...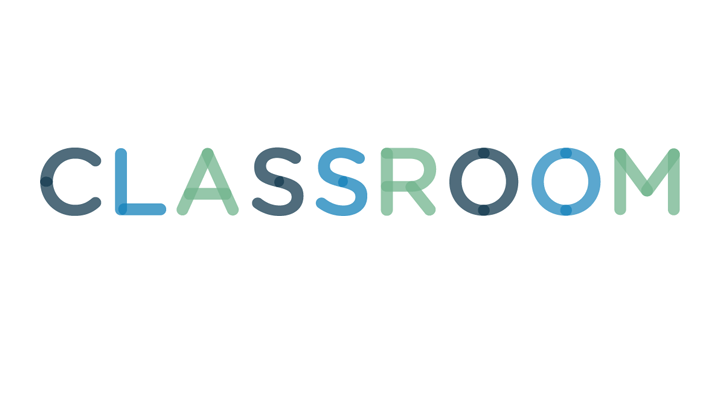 Three Components of a Good Paragraph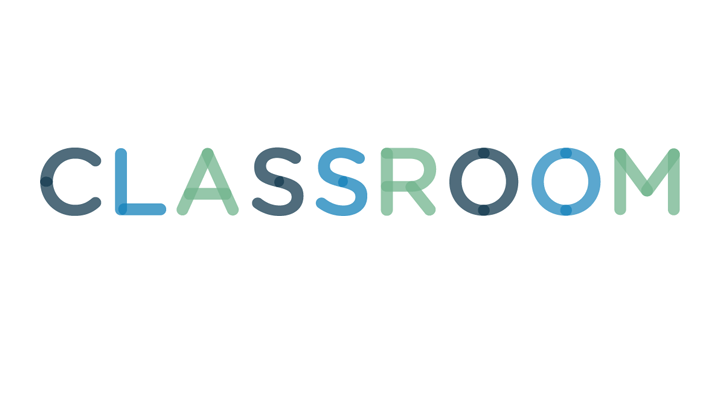 How to Write a Discursive Essay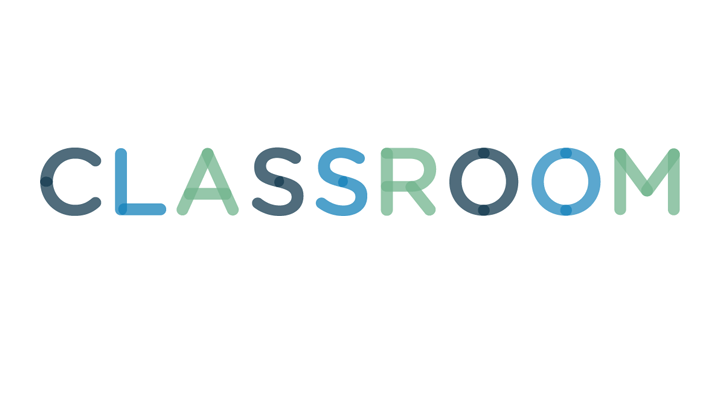 How to Write a History Paper Proposal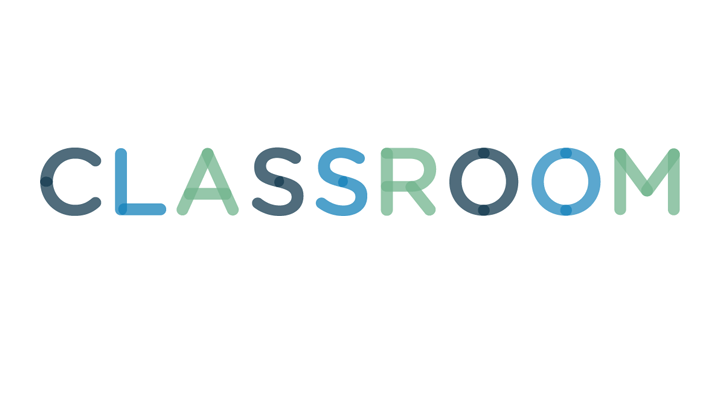 How to Write a Thought Paper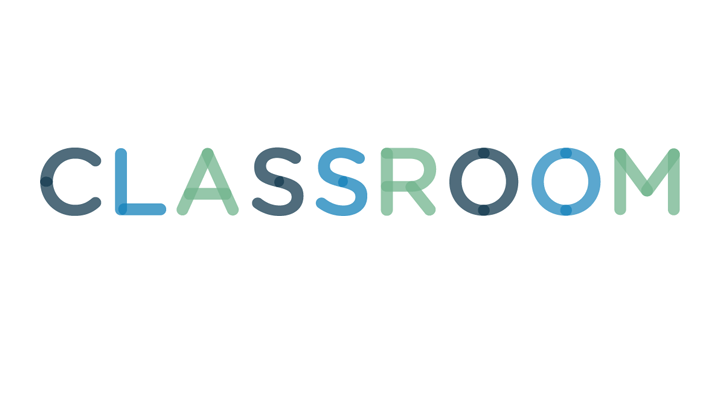 How to Write an Organized Definition Essay (5-Paragraphs)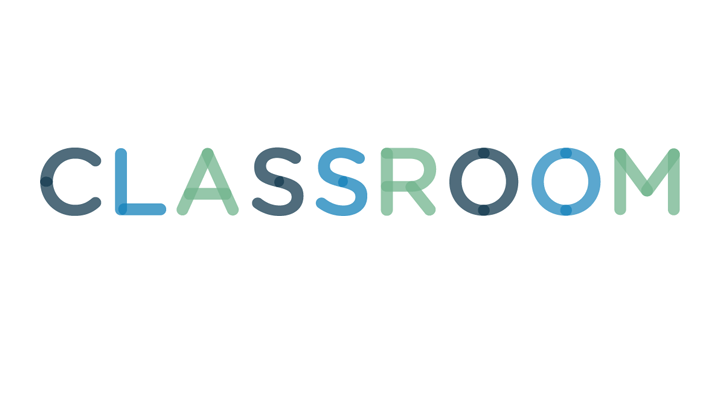 How to Write a Review Report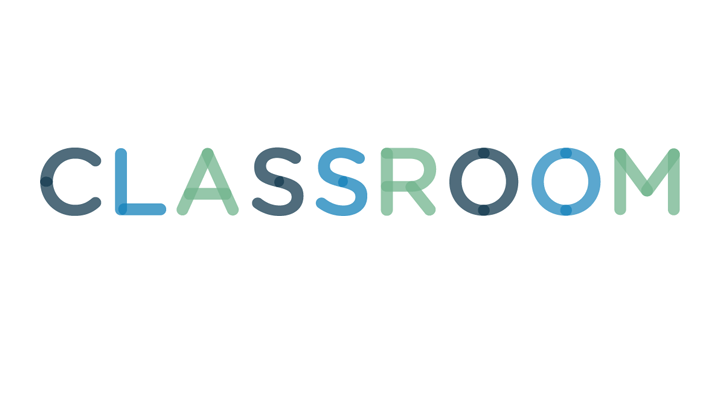 How to Write a Persuasive Essay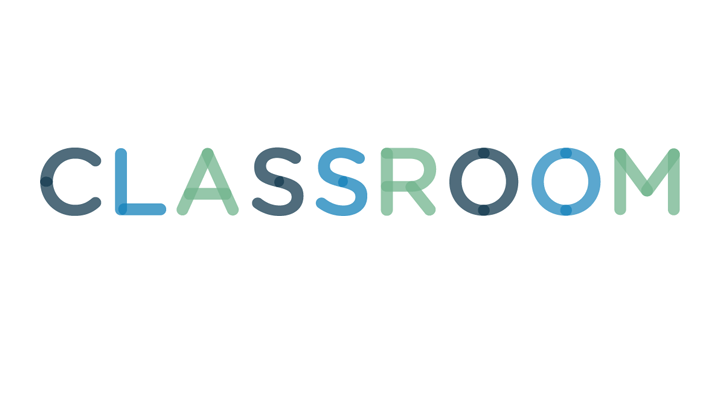 How to Write a Conclusion in My Nursing Paper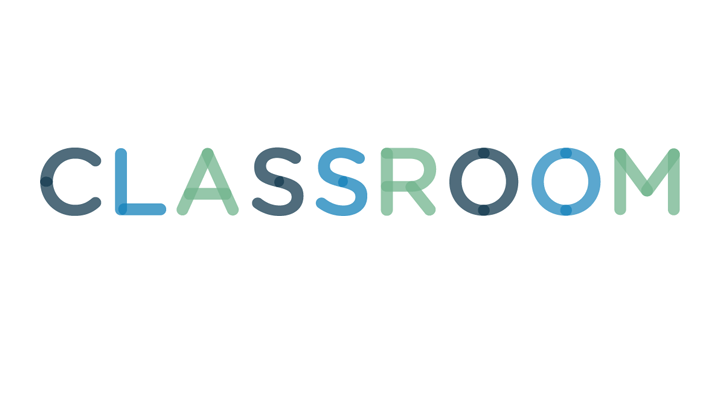 What is a Topic Sentence?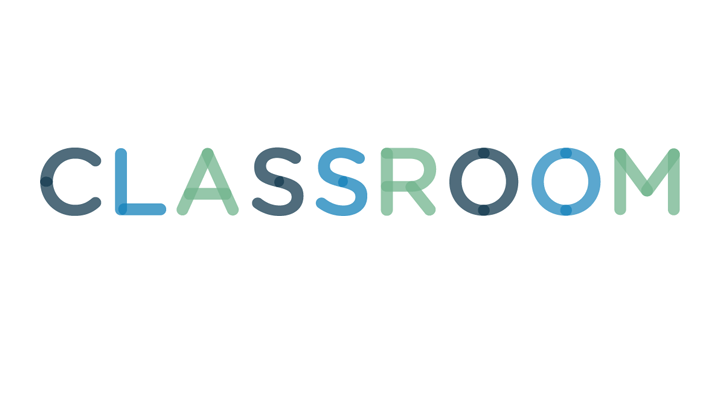 How to Write an Effective Conclusion Paragraph for...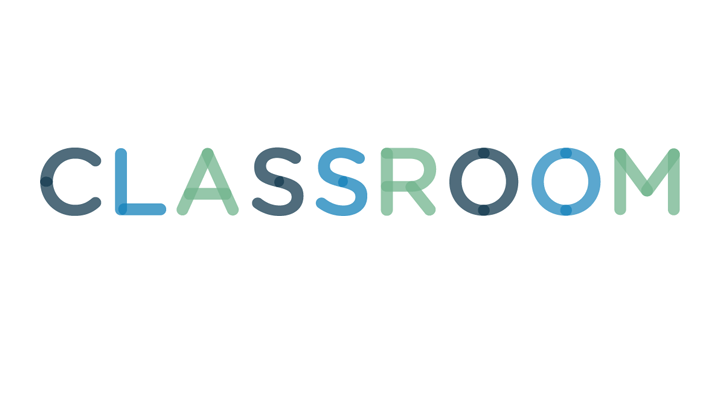 What Is a Subjective Essay?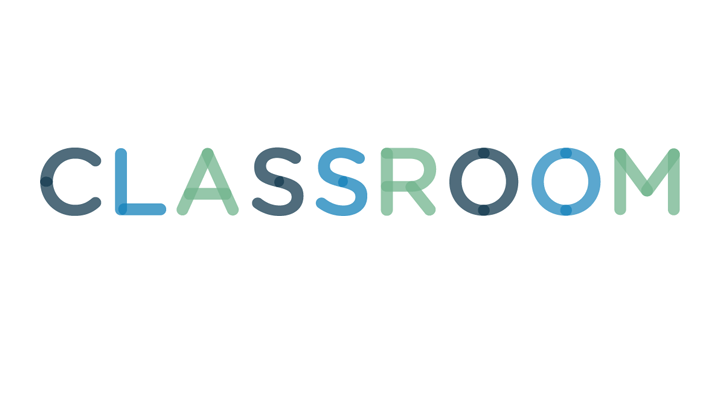 How to Write a Holistic Style Essay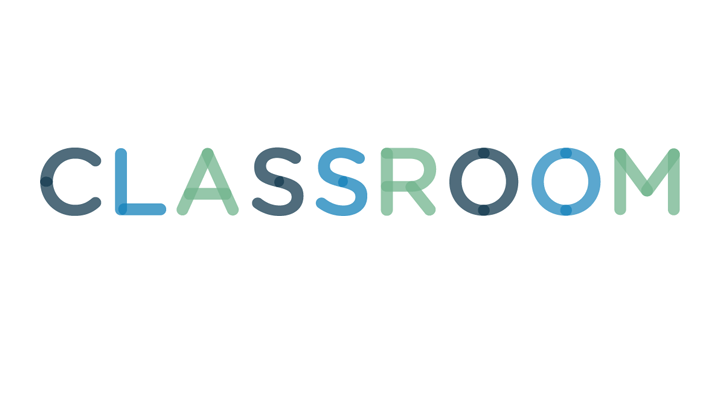 How to Write Your Argumentative Essay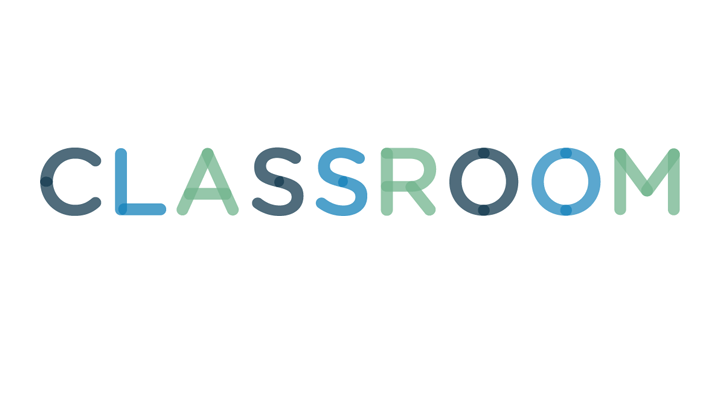 Rubric for Grading Social Studies Projects
Regardless of how old we are, we never stop learning. Classroom is the educational resource for people of all ages. Whether you're studying times tables or applying to college, Classroom has the answers.
Accessibility
Terms of Use
Privacy Policy
Copyright Policy
Manage Preferences
© 2020 Leaf Group Ltd. / Leaf Group Media, All Rights Reserved. Based on the Word Net lexical database for the English Language. See disclaimer .
How to Cite
Language & Lit
Rhyme & Rhythm
The Rewrite
Search Glass
What is a Comparative Essay?
Paraphrasing the thesis statement, the author's opinion, scope of conclusion, how to write a conclusion for a compare & contrast essay.
A well-written essay should have at least ​ three main components: an introduction, a body and a conclusion. ​ While the introduction introduces the topic and draws the reader in, the body of the essay should consist of several paragraphs supporting the essay's main argument or hypothesis. A strong conclusion will satisfactorily draw an essay's argument to a close. ​ For a comparative essay, ​ the conclusion should successfully paraphrase the main points in the essay and offer a closing thought or opinion.
​ A compare and contrast essay, also known as a comparison essay, talks about how two ideas or objects differ and how they are similar. ​ Some essays may only talk about similarities, while others may only talk about differences. This focus depends on the ​ ​ length and scope ​ ​of the essay.
An example of a topic for a compare and contrast essay is a comparison between life in a city and life in the country. The conclusion to this essay will include ​ at least two important components: the paraphrased thesis and the author's opinion. ​
The thesis statement is usually included in the introduction to the essay, and it ​ provides the reader with a clear understanding of the essay's topic and scope. ​ The first or second sentence of the conclusion should be ​ a restatement, or paraphrase, ​ of the thesis statement.
​ Example: ​
If the thesis statement is, "Many people prefer to live in a city because of access to better health care and a wider variety of cultural and athletic events," the paraphrased thesis statement could be, "In conclusion, many people find city life preferable because of closer proximity to more cutting-edge healthcare systems and because of more choices of extra-curricular activities."
While the body of the essay should generally include objective information, the conclusion should include ​ one or two sentences articulating the author's opinion. ​ This stance should not be conveyed using an "I" statement, which is usually not recommended in formal writing.
A sentence relating to the thesis statement comparing life in the city versus life in the country could be, "For these reasons mentioned above and others, life in the city is more advisable for individuals for whom a better quality of life is non-negotiable."
​ The conclusion should not include more than a re-stated thesis statement and the author's short opinion. ​ This section of the essay is not a place in which ​ new information or information unrelated to the topic ​ is introduced. All information should be contained within the introduction and the body of the essay, and the conclusion's scope should be limited to ​ what has already been mentioned ​ in the essay. Oftentimes, the conclusion will end with the author's opinion.
Megan Ritchie has been a writer for more than 10 years, and has been published in a number of journals and newspapers, including "The Daily Targum" (Rutgers University's daily newspaper) and "The Philadelphia Inquirer." She has a Master's degree in Education from the University of Pennsylvania.
Writing Home
Writing Advice Home
The Comparative Essay
Printable PDF Version
Fair-Use Policy
What is a comparative essay?
A comparative essay asks that you compare at least two (possibly more) items. These items will differ depending on the assignment. You might be asked to compare
positions on an issue (e.g., responses to midwifery in Canada and the United States)
theories (e.g., capitalism and communism)
figures (e.g., GDP in the United States and Britain)
texts (e.g., Shakespeare's Hamlet and Macbeth )
events (e.g., the Great Depression and the global financial crisis of 2008–9)
Although the assignment may say "compare," the assumption is that you will consider both the similarities and differences; in other words, you will compare and contrast.
Make sure you know the basis for comparison
The assignment sheet may say exactly what you need to compare, or it may ask you to come up with a basis for comparison yourself.
Provided by the essay question: The essay question may ask that you consider the figure of the gentleman in Charles Dickens's Great Expectations and Anne Brontë's The Tenant of Wildfell Hall . The basis for comparison will be the figure of the gentleman.
Developed by you: The question may simply ask that you compare the two novels. If so, you will need to develop a basis for comparison, that is, a theme, concern, or device common to both works from which you can draw similarities and differences.
Develop a list of similarities and differences
Once you know your basis for comparison, think critically about the similarities and differences between the items you are comparing, and compile a list of them.
For example, you might decide that in Great Expectations , being a true gentleman is not a matter of manners or position but morality, whereas in The Tenant of Wildfell Hall , being a true gentleman is not about luxury and self-indulgence but hard work and productivity.
The list you have generated is not yet your outline for the essay, but it should provide you with enough similarities and differences to construct an initial plan.
Develop a thesis based on the relative weight of similarities and differences
Once you have listed similarities and differences, decide whether the similarities on the whole outweigh the differences or vice versa. Create a thesis statement that reflects their relative weights. A more complex thesis will usually include both similarities and differences. Here are examples of the two main cases:
While Callaghan's "All the Years of Her Life" and Mistry's "Of White Hairs and Cricket" both follow the conventions of the coming-of-age narrative, Callaghan's story adheres more closely to these conventions by allowing its central protagonist to mature. In Mistry's story, by contrast, no real growth occurs.
Although Darwin and Lamarck came to different conclusions about whether acquired traits can be inherited, they shared the key distinction of recognizing that species evolve over time.
Come up with a structure for your essay
Note that the French and Russian revolutions (A and B) may be dissimilar rather than similar in the way they affected innovation in any of the three areas of technology, military strategy, and administration. To use the alternating method, you just need to have something noteworthy to say about both A and B in each area. Finally, you may certainly include more than three pairs of alternating points: allow the subject matter to determine the number of points you choose to develop in the body of your essay.
When do I use the block method? The block method is particularly useful in the following cases:
You are unable to find points about A and B that are closely related to each other.
Your ideas about B build upon or extend your ideas about A.
You are comparing three or more subjects as opposed to the traditional two.
AI Content Shield
AI KW Research
AI Assistant
SEO Optimizer
AI KW Clustering
Customer reviews
The NLO Revolution
Press Center
Help Center
Content Resources
Facebook Group
How to Have a Good Conclusion for Compare and Contrast Essay
Table of Contents
Having a good conclusion for compare and contrast essay is crucial because it's where you make the final point of your essay. You want to close with an intelligent argument, not a vague sentence that wraps everything up.
An excellent compare and contrast essay conclusion should convince the reader to agree with the author. In this section, you'll learn what factors to consider for a good conclusion in a compare and contrast essay.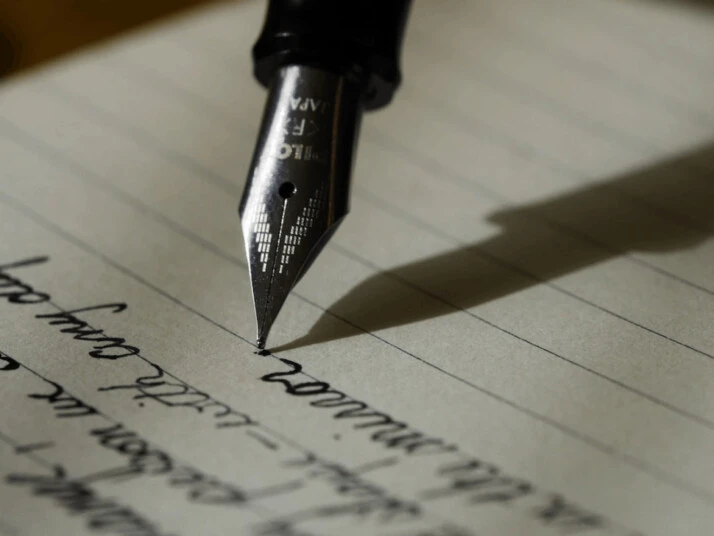 What Is a Compare and Contrast Essay?
Its human nature to compare and contrast constantly; from those evaluations, we make our final judgments. A compare and contrast essay looks at two or more subjects (things, people, or ideas) and draws parallels and differences between them.
This essay can compare two or more topics or ideas, give their features, and how to use them. Writing a compare and contrast essay does not require you to be a master in different forms of art or even in writing.
Factors to Consider: Good Conclusion for Compare and Contrast Essay
1. review the assignment.
A key benefit of writing a compare and contrast essay is its insight into the link between two concepts or ideas.
Teachers often use clichés like "compare and contrast" or "differences and similarities" when assigning these types of writings.
2. Organization of a Good Conclusion
A good conclusion for compare and contrast essay should follow the same pattern as an introductory paragraph. This assumes there should be a narrowing down from a broad perspective to a more specific one.
In the final paragraph, you should expand on your key idea beyond the scope of your thesis statement. The conclusion should include a restatement of the thesis and an overview of the subjects being compared .
A good closing paragraph provides a final idea to the reader, whether it be an image, a quote, or a rhetorical inquiry. The target audience should have a deep and meaningful impression.
3. Thesis Statement
A thesis statement for a comparison and contrast essay should make a strong argument. It should ideally support one of the two concepts compared. For example, one might state: "In literature, Shakespeare has been revered for centuries, but is he the "master of the bardic arts?
A good conclusion for a compare and contrast essay should have an effective thesis. The thesis should support the central idea of the compare and contrast essay. It should concisely summarize the paper.
4. Style & Tone
The tone you use in an essay should be formal and intellectual. Well-written content always stands out. A powerful concluding paragraph might use figures of speech like simile and metaphor.
Conclusions benefit significantly from being expressed in figurative language. A final paragraph should leave the reader with the impression that the topic has been thoroughly examined.
The reader is more likely to believe you when you use words that demonstrate assurance. The conclusion of a good essay displays the writer's ability to distill their argument down to its essential elements .
Finding the proper term to describe something instead of adding unnecessary ones is the key to concise writing. Add some humor if it fits the situation. In the final paragraph, you should summarize your main ideas and leave the reader with a sense of closure.
To have a good conclusion for compare and contrast essay , go through the points listed above. These steps ensure your conclusion is coherent, thoughtful, and appropriate for the final grade for your paper.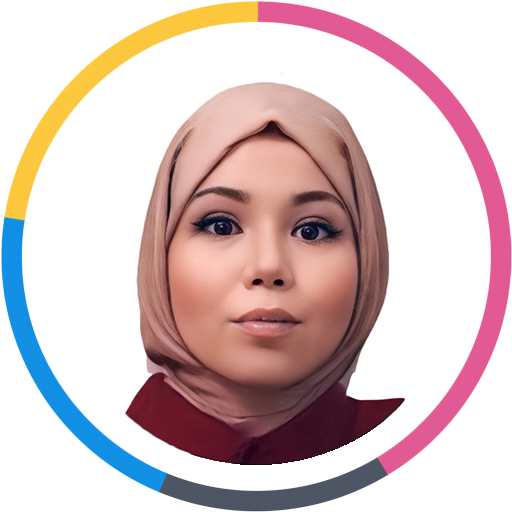 Abir Ghenaiet
Abir is a data analyst and researcher. Among her interests are artificial intelligence, machine learning, and natural language processing. As a humanitarian and educator, she actively supports women in tech and promotes diversity.
Explore All Blog Post Conclusion Articles
A guide to writing a conclusion for a speech.
A quality speech or presentation is comparable to a quality play, film, or song. It begins by grabbing the listener's…
The Ideal Length Of a Conclusion Paragraph
You have spent a lot of time writing your essay by the time you reach the final paragraph, so your…
Writing a Conclusion for Persuasive Essays!
Conclusions bring everything you have been discussing in your paper to a close. In the introduction and body paragraphs, you…
Clear Guide to Introduction & Conclusion Paragraphs Examples
The introduction and conclusion play a major role in academic essays. Writing these paragraphs typically requires much of your focus.…
Effective Guide to Write a Discussion & Conclusion
How to write a discussion and conclusion section of a paper? This is often one of the most confusing aspects,…
Importance of Good Conclusion Paragraph for a Research Paper
Writing a good conclusion paragraph for a research paper can sometimes be challenging. Writers often find it difficult to draft…
Comparative essays
Printable version of Comparative Essays (PDF) .
Writing a comparison usually requires that you assess the similarities and differences between two or more theories , procedures , or processes . You explain to your reader what insights can be gained from the comparison, or judge whether one thing is better than another according to established criteria.  
Helpful tip: When you are asked to write a comparative essay, remember that, unless you are instructed otherwise, you are usually being asked to assess both similarities and differences . Such essays may be called comparative essays , comparison essays , or compare-and-contrast essays .  
How to write a comparative essay
Establish a basis of comparison A basis of comparison represents the main idea , category , or theme you will investigate. You will have to do some preliminary reading , likely using your course materials, to get an idea of what kind of criteria you will use to assess whatever you are comparing. A basis of comparison must apply to all items you are comparing, but the details will be different. For example, if you are asked to "compare neoclassical architecture and gothic architecture," you could compare the influence of social context on the two styles.  
Gather the details of whatever you are comparing   Once you have decided what theme or idea you are investigating, you will need to gather details of whatever you are comparing, especially in terms of similarities and differences . Doing so allows you to see which criteria you should use in your comparison, if not specified by your professor or instructor.
Helpful tip: Organize your criteria in columns or a Venn diagram ; using visual methods to map your pre-writing work can help you to stay on track and more clearly get a sense of how the essay will be structured.
Based on the information in the above table, you could focus on how ornamentation and design principles reveal prevailing intellectual thought about architecture in the respective eras and societies.
Develop a thesis statement After brainstorming, try to develop a thesis statement that identifies the results of your comparison. Here is an example of a fairly common thesis statement structure: e.g., Although neoclassical architecture and gothic architecture have [similar characteristics A and B], they reveal profound differences in their interpretation of [C, D, and E].
Helpful tip: Avoid a thesis statement that simply states your obvious purpose. e.g., The aim of this essay is to compare [A and B] with reference to [X, Y, and Z].  
Organize your comparison You have a choice of two basic methods for organizing a comparative essay: the point-by-point method or the block method. The point-by-point method examines one aspect of comparison in each paragraph and usually alternates back and forth between the two objects, texts, or ideas being compared. This method allows you to emphasize points of similarity and of difference as you proceed. In the block method , however, you say everything you need to say about one thing, then do the same thing with the other. This method works best if you want readers to understand and agree with the advantages of something you are proposing, such as introducing a new process or theory by showing how it compares to something more traditional.
Sample outlines for comparative essays on neoclassical and gothic architecture
Building a point-by-point essay.
Using the point-by-point method in a comparative essay allows you to draw direct comparisons and produce a more tightly integrated essay.  
Helpful tip: Note that you can have more than three points of comparison , especially in longer essays. The points can be either similarities or differences. Overall, in order to use this method, you must be able to apply criteria to every item, text, or idea you are comparing.  
Introductory material
Thesis: Although neoclassical and gothic architecture are both western European forms that are exemplified in civic buildings and churches, they nonetheless reveal, through different structural design and ornamentation, the different intellectual principles of the two societies that created them.
Why this comparison is important and what it tells readers
Building a block method essay
Using the block method in a comparative essay can help ensure that the ideas in the second block build upon or extend ideas presented in the first block. It works well if you have three or more major areas of comparison instead of two (for example, if you added in a third or fourth style of architecture, the block method would be easier to organize).
Thesis: The neoclassical style of architecture was a conscious rejection of the gothic style that had dominated in France at the end of the middle ages; it represented a desire to return to the classical ideals of Greece and Rome.
Text 1: History and development
Text 2: Change from earlier form; social context of new form
Synthesis and analysis: What does the comparison reveal about architectural development?
Back to Writing Centre resources .
Writing for Success: Compare/Contrast
LEARNING OBJECTIVES
This section will help you determine the purpose and structure of comparison/contrast in writing.
The Purpose of Compare/Contrast in Writing
Comparison in writing discusses elements that are similar, while contrast in writing discusses elements that are different. A compare-and-contrast essay, then, analyzes two subjects by comparing them, contrasting them, or both.
The key to a good compare-and-contrast essay is to choose two or more subjects that connect in a meaningful way. The purpose of conducting the comparison or contrast is not to state the obvious but rather to illuminate subtle differences or unexpected similarities. For example, if you wanted to focus on contrasting two subjects you would not pick apples and oranges; rather, you might choose to compare and contrast two types of oranges or two types of apples to highlight subtle differences. For example, Red Delicious apples are sweet, while Granny Smiths are tart and acidic. Drawing distinctions between elements in a similar category will increase the audience's understanding of that category, which is the purpose of the compare-and-contrast essay.
Similarly, to focus on comparison, choose two subjects that seem at first to be unrelated. For a comparison essay, you likely would not choose two apples or two oranges because they share so many of the same properties already. Rather, you might try to compare how apples and oranges are quite similar. The more divergent the two subjects initially seem, the more interesting a comparison essay will be.
The Structure of a Compare/Contrast Essay
The compare-and-contrast essay starts with a thesis that clearly states the two subjects that are to be compared, contrasted, or both and the reason for doing so. The thesis could lean more toward comparing, contrasting, or both. Remember, the point of comparing and contrasting is to provide useful knowledge to the reader. Take the following thesis as an example that leans more toward contrasting:
Thesis Statement: Organic vegetables may cost more than those that are conventionally grown, but when put to the test, they are definitely worth every extra penny.
Here the thesis sets up the two subjects to be compared and contrasted (organic versus conventional vegetables), and it makes a claim about the results that might prove useful to the reader.
You may organize compare-and-contrast essays in one of the following two ways:
According to the subjects themselves, discussing one then the other
According to individual points, discussing each subject in relation to each point
The organizational structure you choose depends on the nature of the topic, your purpose, and your audience.
Given that compare-and-contrast essays analyze the relationship between two subjects, it is helpful to have some phrases on hand that will cue the reader to such analysis.
Phrases of Comparison and Contrast
Writing an Compare/Contrast Essay
First choose whether you want to compare seemingly disparate subjects, contrast seemingly similar subjects, or compare and contrast subjects. Once you have decided on a topic, introduce it with an engaging opening paragraph. Your thesis should come at the end of the introduction, and it should establish the subjects you will compare, contrast, or both as well as state what can be learned from doing so.
The body of the essay can be organized in one of two ways: by subject or by individual points. The organizing strategy that you choose will depend on, as always, your audience and your purpose. You may also consider your particular approach to the subjects as well as the nature of the subjects themselves; some subjects might better lend themselves to one structure or the other. Make sure to use comparison and contrast phrases to cue the reader to the ways in which you are analyzing the relationship between the subjects.
After you finish analyzing the subjects, write a conclusion that summarizes the main points of the essay and reinforces your thesis.
Compare/Contrast Essay Example
Comparing and Contrasting London and Washington, DC
By Scott McLean in Writing for Success
Both Washington, DC, and London are capital cities of English-speaking countries, and yet they offer vastly different experiences to their residents and visitors. Comparing and contrasting the two cities based on their history, their culture, and their residents show how different and similar the two are.
Both cities are rich in world and national history, though they developed on very different time lines. London, for example, has a history that dates back over two thousand years. It was part of the Roman Empire and known by the similar name, Londinium. It was not only one of the northernmost points of the Roman Empire but also the epicenter of the British Empire where it held significant global influence from the early sixteenth century on through the early twentieth century. Washington, DC, on the other hand, has only formally existed since the late eighteenth century. Though Native Americans inhabited the land several thousand years earlier, and settlers inhabited the land as early as the sixteenth century, the city did not become the capital of the United States until the 1790s. From that point onward to today, however, Washington, DC, has increasingly maintained significant global influence. Even though both cities have different histories, they have both held, and continue to hold, significant social influence in the economic and cultural global spheres.
Both Washington, DC, and London offer a wide array of museums that harbor many of the world's most prized treasures. While Washington, DC, has the National Gallery of Art and several other Smithsonian galleries, London's art scene and galleries have a definite edge in this category. From the Tate Modern to the British National Gallery, London's art ranks among the world's best. This difference and advantage has much to do with London and Britain's historical depth compared to that of the United States. London has a much richer past than Washington, DC, and consequently has a lot more material to pull from when arranging its collections. Both cities have thriving theater districts, but again, London wins this comparison, too, both in quantity and quality of theater choices. With regard to other cultural places like restaurants, pubs, and bars, both cities are very comparable. Both have a wide selection of expensive, elegant restaurants as well as a similar amount of global and national chains. While London may be better known for its pubs and taste in beer, DC offers a different bar-going experience. With clubs and pubs that tend to stay open later than their British counterparts, the DC night life tend to be less reserved overall.
Both cities also share and differ in cultural diversity and cost of living. Both cities share a very expensive cost of living—both in terms of housing and shopping. A downtown one-bedroom apartment in DC can easily cost $1,800 per month, and a similar "flat" in London may double that amount. These high costs create socioeconomic disparity among the residents. Although both cities' residents are predominantly wealthy, both have a significantly large population of poor and homeless. Perhaps the most significant difference between the resident demographics is the racial makeup. Washington, DC, is a "minority majority" city, which means the majority of its citizens are races other than white. In 2009, according to the US Census, 55 percent of DC residents were classified as "Black or African American" and 35 percent of its residents were classified as "white." London, by contrast, has very few minorities—in 2006, 70 percent of its population was "white," while only 10 percent was "black." The racial demographic differences between the cities is drastic.
Even though Washington, DC, and London are major capital cities of English-speaking countries in the Western world, they have many differences along with their similarities. They have vastly different histories, art cultures, and racial demographics, but they remain similar in their cost of living and socioeconomic disparity.
KEY TAKEAWAYS
A compare-and-contrast essay analyzes two subjects by either comparing them, contrasting them, or both.
The purpose of writing a comparison or contrast essay is not to state the obvious but rather to illuminate subtle differences or unexpected similarities between two subjects.
The thesis should clearly state the subjects that are to be compared, contrasted, or both, and it should state what is to be learned from doing so.
There are two main organizing strategies for compare-and-contrast essays.
Organize by the subjects themselves, one then the other.
Organize by individual points, in which you discuss each subject in relation to each point.
Use phrases of comparison or phrases of contrast to signal to readers how exactly the two subjects are being analyzed.
Provided by : Lumen Learning. Located at : http://lumenlearning.com/ . License : CC BY-NC-SA: Attribution-NonCommercial-ShareAlike
Successful Writing. Provided by : Anonymous. Located at : http://2012books.lardbucket.org/books/successful-writing/s14-07-comparison-and-contrast.html . License : CC BY-NC-SA: Attribution-NonCommercial-ShareAlike
Comparing and Contrasting London and Washington, DC. Authored by : Scott McLean. Located at : http://2012books.lardbucket.org/books/successful-writing/s14-07-comparison-and-contrast.html . License : CC BY-NC-SA: Attribution-NonCommercial-ShareAlike
Table of Contents
Instructor Resources (Access Requires Login)
Overview of Instructor Resources
An Overview of the Writing Process
Introduction to the Writing Process
Introduction to Writing
Your Role as a Learner
What is an Essay?
Reading to Write
Defining the Writing Process
Videos: Prewriting Techniques
Thesis Statements
Organizing an Essay
Creating Paragraphs
Conclusions
Editing and Proofreading
Matters of Grammar, Mechanics, and Style
Peer Review Checklist
Comparative Chart of Writing Strategies
Using Sources
Quoting, Paraphrasing, and Avoiding Plagiarism
Formatting the Works Cited Page (MLA)
Citing Paraphrases and Summaries (APA)
APA Citation Style, 6th edition: General Style Guidelines
Definition Essay
Definitional Argument Essay
How to Write a Definition Essay
Critical Thinking
Video: Thesis Explained
Effective Thesis Statements
Student Sample: Definition Essay
Narrative Essay
Introduction to Narrative Essay
Student Sample: Narrative Essay
"Shooting an Elephant" by George Orwell
"Sixty-nine Cents" by Gary Shteyngart
Video: The Danger of a Single Story
How to Write an Annotation
How to Write a Summary
Writing for Success: Narration
Illustration/Example Essay
Introduction to Illustration/Example Essay
"She's Your Basic L.O.L. in N.A.D" by Perri Klass
"April & Paris" by David Sedaris
Writing for Success: Illustration/Example
Student Sample: Illustration/Example Essay
Compare/Contrast Essay
Introduction to Compare/Contrast Essay
"Disability" by Nancy Mairs
"Friending, Ancient or Otherwise" by Alex Wright
"A South African Storm" by Allison Howard
Student Sample: Compare/Contrast Essay
Cause-and-Effect Essay
Introduction to Cause-and-Effect Essay
"Cultural Baggage" by Barbara Ehrenreich
"Women in Science" by K.C. Cole
Writing for Success: Cause and Effect
Student Sample: Cause-and-Effect Essay
Argument Essay
Introduction to Argument Essay
Rogerian Argument
"The Case Against Torture," by Alisa Soloman
"The Case for Torture" by Michael Levin
How to Write a Summary by Paraphrasing Source Material
Writing for Success: Argument
Student Sample: Argument Essay
Grammar/Mechanics Mini-lessons
Mini-lesson: Subjects and Verbs, Irregular Verbs, Subject Verb Agreement
Mini-lesson: Sentence Types
Mini-lesson: Fragments I
Mini-lesson: Run-ons and Comma Splices I
Mini-lesson: Comma Usage
Mini-lesson: Parallelism
Mini-lesson: The Apostrophe
Mini-lesson: Capital Letters
Grammar Practice - Interactive Quizzes
De Copia - Demonstration of the Variety of Language
Style Exercise: Voice