Publishing Your Master's Thesis: Everything You Need to Know
A Master's thesis is the final requirement of a graduate program, and it represents the culmination of months or years of hard work and dedication. But once the thesis has been approved and you have received your degree, what happens to the work you have produced? Can you publish your Master's thesis, and if so, how?
The answer to this question is not a simple one, as it depends on a variety of factors, including your institution's policies, your advisor's preferences, and your own goals for the thesis. However, there are some general guidelines that can help you determine whether publishing your Master's thesis is a feasible and worthwhile endeavour.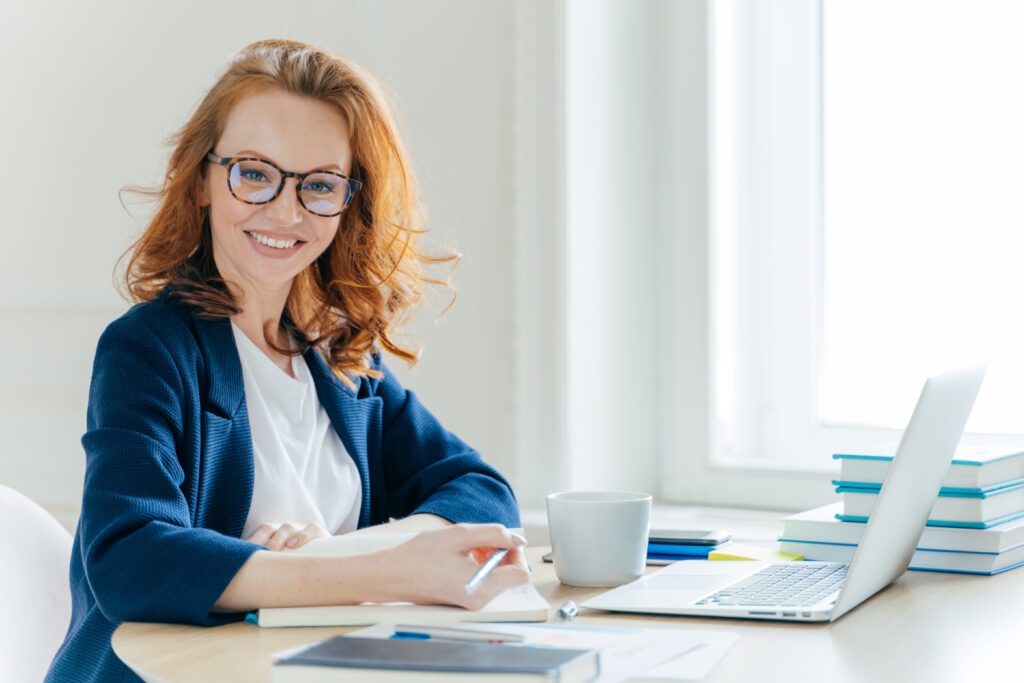 The first thing to consider is whether your institution allows or encourages thesis publication. Some universities have specific policies or programs in place to support the dissemination of graduate research, such as online repositories, scholarly journals, or book series. In these cases, you may be able to submit your thesis for publication through one of these channels, either directly or after making revisions based on feedback from your committee.
If your university does not have a formal publication process, or if your advisor does not support the idea of publishing your thesis, you still have options. You can explore independent publishing avenues, such as self-publishing platforms or open access journals, that can help you share your research with a wider audience.
Another factor to consider is the content and quality of your thesis. To be publishable, your Master's thesis should be original, well-written, and of interest to a scholarly or professional audience. You may need to revise or expand certain sections, add more literature review or data analysis, or adapt your language and tone to suit a specific audience.
Once you have determined that your Master's thesis is worth publishing, you should also consider the potential benefits and drawbacks of doing so. Publishing your thesis can increase your visibility and credibility as a researcher, help you build your professional network, and contribute to the advancement of knowledge in your field. However, it can also limit your options for future publications, as many journals or publishers do not accept previously published works. You may also need to navigate copyright and intellectual property issues, especially if your thesis includes materials or data from other sources.
In conclusion, the decision to publish your Master's thesis is a complex and personal one that requires careful consideration of your goals, your institution's policies, and the content and quality of your work. However, if you believe that your thesis has the potential to make a valuable contribution to your field and you are willing to put in the effort to revise and adapt it for publication, there are many opportunities and resources available to help you share your research with the world.
Best ways to publish my master's thesis
If you have completed a master's thesis and would like to share it with a wider audience, there are several ways to publish it. Here are some of the best ways to publish your master's thesis :
Publish it in an academic journal
Many academic journals accept articles that are based on a master's thesis. This is a great way to get your work published in a reputable academic publication and increase your visibility in your field. Look for journals that are relevant to your research topic and that accept submissions from graduate students.
If you prefer to publish your thesis on your own , you can use self-publishing platforms like Amazon Kindle or Lulu to create and distribute your work. This is a good option if you want complete control over the publication process and want to make your work available to a wide audience.
Publish it on a repository
Many universities have online repositories where graduate students can publish their work. This is a good option if you want to make your work available to other researchers, but do not want to go through the process of submitting it to a journal or publishing it on your own.
If you have a longer thesis and want to publish it as a book, you can submit it to a publishing house. You will need to make sure that your work is well-written, edited, and formatted before submitting it to a publisher.
Publish it on your personal website
If you have a personal website or blog, you can publish your thesis there. This is a good option if you want to make your work available to a wider audience and do not want to go through the process of submitting it to a journal or publishing it on your own.
There are several ways to publish your master's thesis. The best option for you will depend on your goals, the length of your work, and your personal preferences. Whether you choose to publish your thesis in an academic journal, self-publish, or make it available on a repository, sharing your work can help you build your professional reputation and contribute to the advancement of knowledge in your field.
Are you a researcher or an author struggling to get your thesis published? Look no further than Lambert Academic Publishing! We offer an easy and affordable publishing process that allows you to share your research with a global audience. With no publishing contract required and professional editing and formatting services included, publishing your thesis with us has never been easier. Plus, our worldwide distribution network ensures that your work will be seen by a wider audience. Don't let your research go unnoticed – publish your thesis with Lambert Academic Publishing today and take the first step towards sharing your findings with the world!
Leave a Comment Cancel Reply
Your email address will not be published. Required fields are marked *
Save my name, email, and website in this browser for the next time I comment.
FERSA University of Cambridge Blog
Faculty of Education Research Students' Association
7 steps to turning your master's thesis into a publication
Ania Gruszczyńska, Faculty of Education, University of Cambridge
I remember too well the first day of my master's degree. I learned that the Education library doesn't charge fines (wait, what?). I made friends who were keen on staying in the faculty past the official induction hours, drinking leftover wine and snacking on crisps. And, I also learned that the author of the best thesis in my course would get a chance to publish in the faculty's journal—Cambridge Journal of Education, if I remember correctly. I thought to myself, "I want to be that person."
Fast forward a few months: I ended up getting a distinction, but not finishing top of my cohort. I was still quite confident in my work, so why not try and publish it? And I did. Here is how:
STEP 1: Identifying a target journal
My research is not firmly situated within one topic or even discipline, so no one journal immediately emerged as a clear choice. I used two strategies to make this decision. First, I thoroughly examined my reference list to check which journal I cited most frequently. Practically speaking, I exported my Zotero bibliography to Excel and arranged the journal titles alphabetically to see which appeared more than once. This gave me a broad idea, but not enough yet to make a fully informed decision, and this is why I also made sure I discussed my target journal options with someone familiar with my work. This could be your supervisor, assessors, or pathway coordinator, for example. I discovered that one of my thesis assessors was editor-in-chief of a journal that seemed like an appropriate outlet for my research; I sent her an informal email asking whether she also thought it was a good match. I was pleased to receive a prompt reply encouraging me to work on the paper manuscript and go ahead with the submission. It's an important step of the whole process, so don't rush it. There's a wealth of online resources that can assist you with this process further, for example, this page run by Cambridge Libraries.
STEP 2: Becoming familiar with the journal and its specifications
Every journal will have slightly different formatting requirements, so it's very important to carefully read "Instructions for authors" on the journal's website. These will include the allowed length of the manuscript, expected citation style, guidelines for formatting figures and tables etc. Some journals also provide ready templates to ensure consistency, which can save you some editing! I found it also quite helpful to read a few articles from the journal to make sure that my manuscript matched the publication style. I paid attention to patterns in article structure, section headings, length and structure of article titles, and the content within the abstracts. For example, the journal I chose seemed to always include the theoretical approach in the abstract, but it was not very specific about research methodology.
STEP 3: Preparing the manuscript
I started off by trying to convince myself that it was not an impossible task to turn my 20,000-word thesis into a 7,000-word article. I'd only have to cut it by over a half, right? I learned the hard way, but here's what you can do to make this process a bit less daunting: choose what you'd want to focus on! Perhaps you'll be able to address one of the three research questions that your thesis covered? Maybe you'll focus on contrasting case studies, or perhaps on something that really makes your thesis stand out? And when you have to cut something that, indeed, is unrelated to your chosen focus, you can always tell yourself, "I'll save it for my next publication." Maybe you will use it, maybe you won't, but at least it'll feel like your work is "saved for later" and not "thrown away." Consider referring to this article for advice on how to convert the specific sections of your thesis (e.g. introduction, methodology, etc.). It's good practice to contact your master's supervisor at this point to offer them co-authorship if their contribution was significant. Also, you may want to consider citing at least 2-3 other articles from your chosen journals in the paper you're about to submit. Editors may like to see some evidence of your paper engaging with the research already featured in the journal.
STEP 4: Proofreading and asking for feedback
Getting a second opinion can really help you see your work from a different angle, especially after you've spent so much time working with this material. I asked my current PhD supervisors to read through the manuscripts and comment on it, and I'm glad I did. This second set of eyes could be your MPhil/MEd supervisor, a colleague from your cohort, or a PhD student that you met in the faculty—you'll know best whose feedback would be of value to you!
STEP 5: Submitting and waiting…
Most journals will ask you to submit your manuscript via their publishing portal that you'll find on their website. And once it's submitted, you get a bit of a break! Your article will be assigned to an editor who will select usually 2 or 3 reviewers. "So, how long will I need to wait?" I hear you ask. It varies between journals and disciplines. I got my decision with 3 months of submission, but it often takes even longer. I was advised by a senior academic to wait 5-6 months before contacting the editor and asking about the review progress.
STEP 6: Dealing with reviewers' comments (and correcting the manuscript)
When the editor's decision finally reaches your mailbox, try to be prepared for any outcome. Rejections are very common in the academia, and even well-established professors sometimes get them, so if your manuscript is rejected, that's not a bad company to be in! It's worth trying again. Consider choosing a different journal or changing the focus of your paper, and just do it again. It gets easier every time you do it (at least that's my hope!). And what if the outcome is positive? You'll be likely asked to make revisions to your manuscript based on reviewers' suggestions. Journals are not always clear about the difference between "minor" and "major" revisions, so don't worry about this terminology that much. Your job is to reply to reviewers' comments—if you agree with them, make the suggested changes, if you don't, explain why. I know, sometimes it's easier said than done. I must admit I remember being a bit nervous when facing comments that suggested that I skipped a large portion of literature or did not include a key concept in my theoretical framework. It was rather overwhelming at first, and I needed to take some time to let it sink in. But once it did, it was time to do my homework. I read the papers suggested by the reviewers, I researched the concepts that they thought were missing, and most importantly, I made my own decisions up to whether they were relevant to my paper or not. In some cases, I had to politely disagree with the reviewers, but, since I had done my homework, I had some good arguments to support my decisions. As a result of this revision process, I produced a slightly redrafted manuscript that I strongly feel was an improved version of the first one.
STEP 6B: Correcting the manuscript again?
Luckily, things went well with my corrections and the article was accepted for publication shortly after re-submission. However, some manuscripts travel back and forth between the author and reviewers, so don't be surprised if you're asked for additional revisions.
STEP 7: Celebration!
It's a lengthy process and the outcome often reaches us when we least expect it. I was in a waiting room in a local medical practice, where it wouldn't be appropriate to jump up and happily shout "I just got published!'. When I'm thinking back to that day, I realise I didn't really do anything to celebrate or reward myself, and I wish I did. So, here's my last piece of advice: celebrate!
This is how I went about it. Feel free to follow my advice or go about it your own way. Either way, best of luck! And, here is my very first publication if you're interested: https://www.tandfonline.com/doi/full/10.1080/14767724.2019.1628637
Ania Gruszczynska is a PhD student in sociology of education at Durham University. Before beginning her studies at Durham in October 2018, she graduated with a BA in Geography and an MPhil in Education, Globalisation, and International Development from the University of Cambridge. In her current research project, Ania uses collaborative qualitative methods to work with emerging adults from a range of cultural and ethnic background, aiming to paint a broader picture of how heritage, identity, and education intersect in the narratives of belonging in the migration context. To learn more about her study and/or volunteer to participate, please visit bit.ly/2BTfsL2 .
Share this:
Published by.
fersacambridge
https://twitter.com/fersacambridge View all posts by fersacambridge
Leave a Reply Cancel reply
Already have a WordPress.com account? Log in now.
Follow Following
Copy shortlink
Report this content
View post in Reader
Manage subscriptions
Collapse this bar

Q: Can I publish one chapter from my master's thesis as a journal article after publishing the thesis as a book?
I had published my master thesis as a book. Now, I want to publish a thesis chapter as a journal article. This is because it is unique work – I found three unique microorganisms. Can I publish it or not?
Asked on 29 May, 2020
This should be fine to do. But you need to keep the following points in mind.
You should cite the thesis chapter, especially if the published book is available online.
For the same reason, you need to ensure the article title is different from the thesis chapter. This is to avoid issues of self-plagiarism and confusion among readers (on coming across two online documents with the same title).
You may also seek to vary the words/content of the article from that in the thesis chapter. This should be especially easier to do for sections such as the Introduction, Results (as you are talking about three new microorganisms), and Discussion.
The basics of converting your PhD thesis into journal articles
Tips on rewriting your thesis as a journal article
You can also check this with the editor (s) of your target journal(s) through a presubmission inquiry . Some journals are fine publishing articles extracted from a thesis, while some are not.
An alternative would be to write this as an entirely new article. This is because you mentioned that you found three unique microorganisms. Now, we don't know how extraordinary a feat this is in your field, but if it is, it may perhaps warrant an absolutely fresh paper. That way, you could only reference some bits from your thesis chapter. This may also be the way to go if you were working on this with other researches. So, this could be a coauthored paper providing different perspectives compared with that in the original single-authored thesis.
You will need to think through these points and decide accordingly. All the best for whichever way you decide to go!
For more insights into converting theses into journal articles, you may refer to the following queries by other researchers:
Is it a good idea to present a chapter from my PhD dissertation at an international conference and develop it into a full-length journal article?
Can a doctoral thesis already published in an institutional repository be published in a society journal?
Answered by Editage Insights on 29 May, 2020

This content belongs to the Conducting Research Stage
Confirm that you would also like to sign up for free personalized email coaching for this stage.
Trending Searches
Statement of the problem
Background of study
Scope of the study
Types of qualitative research
Rationale of the study
Concept paper
Literature review
Introduction in research
Under "Editor Evaluation"
Ethics in research
Recent Searches
Review paper
Responding to reviewer comments
Predatory publishers
Scope and delimitations
Open access
Plagiarism in research
Journal selection tips
Editor assigned
Types of articles
"Reject and Resubmit" status
Decision in process
Conflict of interest

Research Guides
Submit and publish your thesis.
The Graduate Thesis: What is it?
Thesis Defences
Deadlines and Fees
Formatting in MS Word
Formatting in LaTeX
Making Thesis Accessible
Thesis Embargo
Review and Release
Your Rights as an Author
Re-using Third Party Materials
Creative Commons Licenses for Theses
Turning Thesis into an Article
Turning Thesis into a Book
Other Venues of Publication
Publishing from your thesis before or after graduation
"Will repository submission affect my publishing plans?"
... this is a common question for someone looking to publish from their thesis before or after graduation.
Most journals welcome submissions based on a thesis or dissertation. Some may have additional requirements, such as to:
Let them know about the university's requirement to make your thesis publicly available
Submit a manuscript that is substantially different than the thesis content
Embargo the thesis until after publication, etc.
Your steps will depend on the following scenarios:
Scenario 1 - you ARE NOT planning on publishing your thesis before or after graduation
In this case:
You can submit your thesis without an embargo
Your thesis will become publicly available in TSpace and Library and Archives Canada after your convocation and will be widely indexed via search engines and indexes
Use the TSpace-generated permanent URL to share and cite your thesis - see example of such citation below
Tajdaran, K. (2015). Enhancement of Peripheral Nerve Regeneration with Controlled Release of Glial Cell Line-derived Neurotrophic Factor (GDNF) (Master's Thesis, University of Toronto). Retrieved from http://hdl.handle.net/1807/74747
Scenario 2 - You ARE planning on publishing your thesis AFTER graduation
Most journals are interested in "original, previously unpublished" research. Some journals consider theses as a form of "prior publications", others do not, and the majority does not have a clear definition. It will be best to check journal policy before you submit your thesis.
Nature Research will consider submissions containing material that has previously formed part of a PhD or other academic thesis which has been published according to the requirements of the institution awarding the qualification.
►►►How to check journal policies:
MIT Libraries' list of policy excerpts from major publishers
Journal's website - usually under Information for Authors or Copyright / Permissions or Editorial Policy; or in the publication agreement if available online
If such information cannot be located online, contact the editors directly
If the journal requires that you place an embargo on your thesis until after publication, see the SGS instructions on how to request an embargo on your thesis .
Scenario 3 - You ARE planning on publishing (or have already published) from your thesis BEFORE graduation
You may want or be expected to publish parts of your thesis before your thesis is submitted, such as with an integrated/publication-based/sandwich thesis. The most important thing to keep in mind here is copyright. You own copyright of your written materials, and a publisher may require copyright transfer of your manuscript.
You need to ensure you retain certain rights or obtain permission in order to satisfy the university's requirement of making your thesis openly accessible via TSpace, ProQuest and Library and Archives Canada (LAC). For more details on these repositories, see the Review and Release section of this guide.
Check whether the journal requires prior notification about U of T's open access requirement for theses. Some journals want to be notified of this mandate whether or not they restrict the re-use of articles in theses.
Check whether the publisher requires copyright transfer . This should be stated on their website, in the publication agreement, or you can inquire directly with the journal.
If the publisher does not require copyright transfer , i.e. author retains copyright, then you can reuse your article/chapter in your thesis; no permission needed.
If the publisher requires copyright transfer , follow these steps:
Check if the publisher has special provisions for reusing your published work in your thesis. They may permit the inclusion of a non-final version, such as your submitted or accepted manuscript. See more below on understanding different article versions for sharing .
►►►How to check journal policies: See MIT Libraries' list of policy excerpts from major publishers or the journal/publisher website.
For example, Taylor and Francis policy allows to:
Include your article Author's Original Manuscript (AOM) or Accepted Manuscript(AM) , depending on the embargo period in your thesis or dissertation. The Version of Record cannot be used. https://authorservices.taylorandfrancis.com/copyright-and-you/
Check if the article is distributed under a Creative Commons license. This may allow re-use.
►►►How to check journal's CC license: See the journal/publisher website or contact the journal directly.
If the publisher requires copyright transfer, has no special provisions and does not publish under a CC license, you will need to contact them to request permission to include your article in your thesis. You can:
Negotiate making the article available as part of the thesis in TSpace, ProQuest, and LAC Theses Portal;
Request an embargo [link to Lisa' section on embargo] if the publisher only permits open sharing after some time post-publication;
If permission is denied you may include in place of the chapter an abstract and a link to the article on the journal website.
If you have specific questions about your situation, publisher policy or author rights, contact the Scholarly Communications and Copyright Office at [email protected] for a consultation (best before you publish!)
Understanding different versions of a published article
A publisher may distinguish between the versions of an article that you may be allowed to include in your thesis:
Submitted manuscript / pre-print - version you initially send in (often permitted)
Accepted manuscript / post-print - version after peer review but before copyediting, layout editing, formatting, etc. (sometimes permitted; publisher may require an embargo/access restriction for a period of time)
Version of record / final publisher's PDF - version that appears in the journal (many publishers do not permit sharing this version)
►►►How to check article versions permitted for sharing:
MIT Libraries's list of policy excerpts from major publishers
Sherpa/RoMEO database of publisher policies
Journal's website - usually under Information for Authors or Copyright/Permissions or Editorial Policy; or in the publication agreement if available online
<< Previous: Creative Commons Licenses for Theses
Next: Turning Thesis into an Article >>
Last Updated: Sep 15, 2023 3:23 PM
URL: https://guides.library.utoronto.ca/thesis
Library links
Library Home
Renew items and pay fines
Library hours
Engineering
UT Mississauga Library
UT Scarborough Library
Information Commons
All libraries
University of Toronto Libraries 130 St. George St.,Toronto, ON, M5S 1A5 [email protected] 416-978-8450 Map About web accessibility . Tell us about a web accessibility problem . About online privacy and data collection .
© University of Toronto . All rights reserved. Terms and conditions.
Connect with us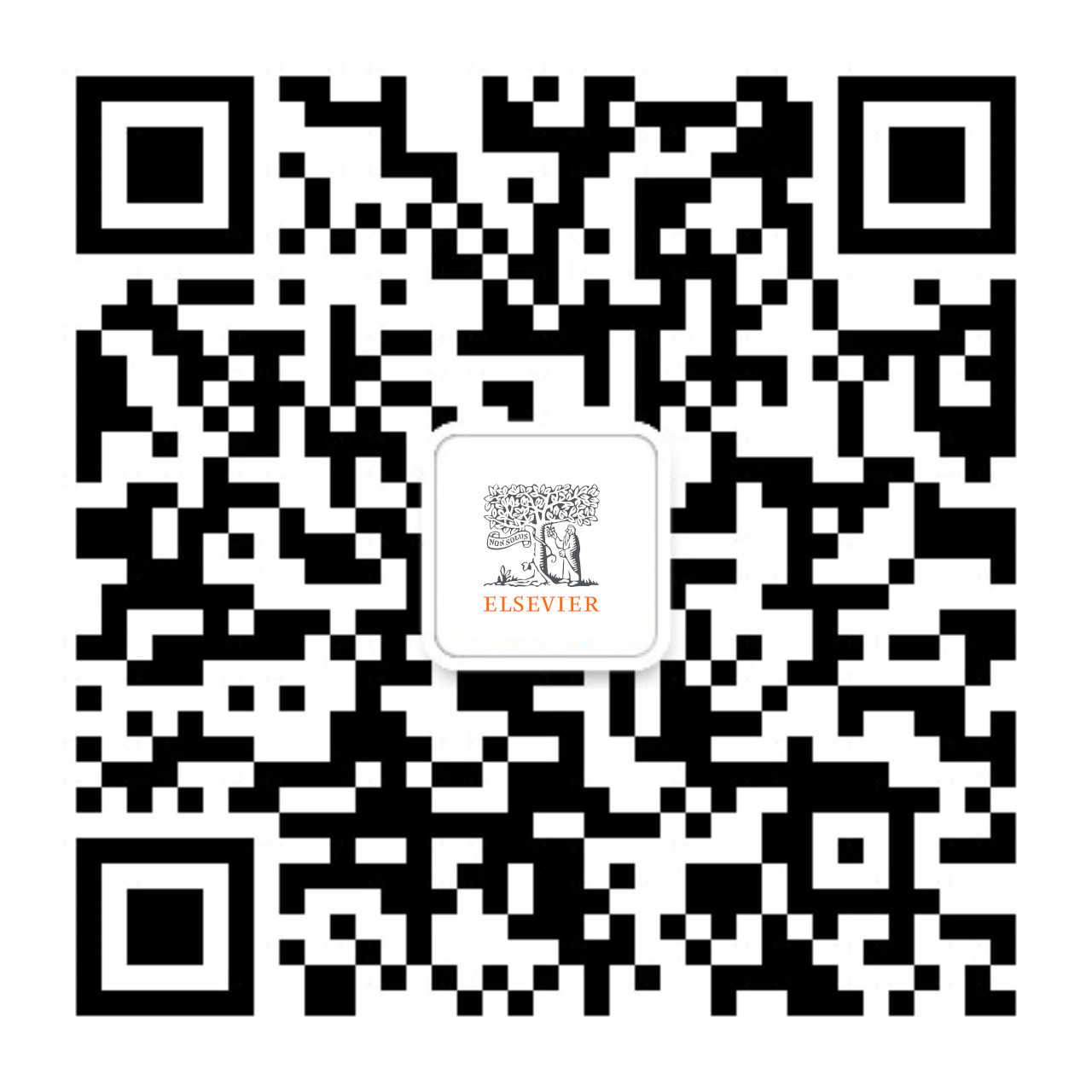 How to Write a Journal Article from a Thesis
3 minute read
175.3K views
Table of Contents
You are almost done with your PhD thesis and want to convert it into a journal article. Or, you're initiating a career as a journal writer and intend to use your thesis as a starting point for an article. Whatever your situation, turning a thesis into a journal article is a logical step and a process that eventually every researcher completes. But…how to start?
The first thing to know about converting a thesis into a journal article is how different they are:
Thesis Characteristics:
Meets academic requirements
Reviewed by select committee members
Contains chapters
Lengthy, no word limits
Table of contents
Lengthy research of literature
IRB approval described in detail
Description and copies of tools used
All findings presented
Verb tenses may vary
Journal Article Characteristics:
Meets journalistic standards
Reviewed by a panel of "blind" reviewers
Word limits
Manuscript format
Succinct research of literature
IRB described in 1 to 3 sentences
Essential and succinct tool information
Selected findings presented
Verb tenses are fairly consistent
Converting your thesis to a journal article may be complex, but it's not impossible.
A thesis is a document of academic nature, so it's more detailed in content. A journal article, however, is shorter, highlighting key points in a more succinct format. Adapting a thesis for conversion into a journal article is a time-consuming and intricate process that can take you away from other important work. In that case, Elsevier's Language Editing services may help you focus on important matters and provide a high-quality text for submission in no time at all.
If you are going to convert a thesis into a journal article, with or without professional help, here is a list of some of the steps you will likely have to go through:
1. Identify the best journal for your work
Ensure that your article is within the journal's aim and scope. How to find the right journal? Find out more .
Check the journal's recommended structure and reference style
2. Shorten the length of your thesis
Treat your thesis as a separate work
Paraphrase but do not distort meaning
Select and repurpose parts of your thesis
3. Reformat the introduction as an abstract
Shorten the introduction to 100-150 words, but maintain key topics to hold the reader's attention.
Use the introduction and discussion as basis for the abstract
4. Modify the introduction
If your thesis has more than one research question or hypothesis, which are not all relevant for your paper, consider combining your research questions or focusing on just one for the article
Use previously published papers (at least three) from the target journal as examples
5. Tighten the methods section
Keep the discussion about your research approach short
6. Report main findings in the results
Expose your main findings in the results section in concise statements
7. Discussion must be clear and concise
Begin by providing an interpretation of your results: "What is it that we have learned from your research?"
Situate the findings to the literature
Discuss how your findings expand known or previous perspectives
Briefly present ways in which future studies can build upon your work and address limitations in your study
8. Limit the number of references
To choose the most relevant and recent
To format them correctly
Consider using a reference manager system (e.g. Mendeley ) to make your life easier
If you are not a proficient English speaker, the task of converting a thesis into a journal article might make it even more difficult. At Elsevier's Language Editing services we ensure that your manuscript is written in correct scientific English before submission. Our professional proofers and editors check your manuscript in detail, taking your text as our own and with the guarantee of maximum text quality.
Language editing services by Elsevier Author Services: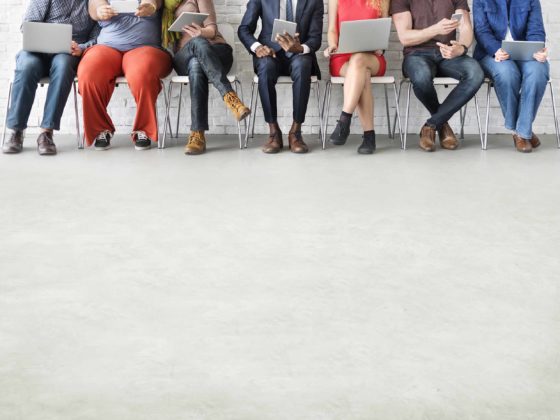 Discover the Target Audience of Your Research Paper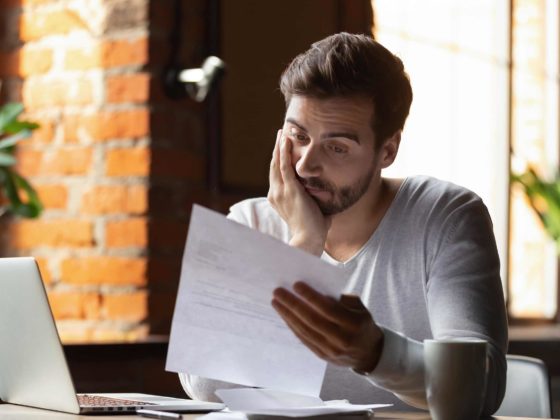 Paper Rejected by Journal. Now what?
You may also like.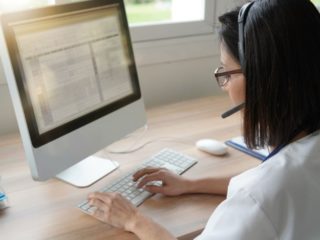 Publishing Biomedical Research: What Rules Should You Follow?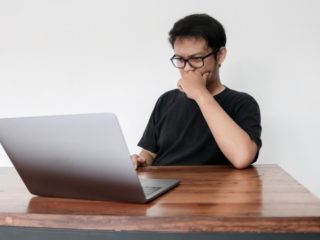 Navigating the Complex Landscape of Predatory Journals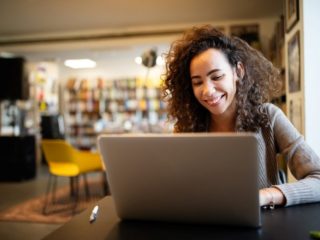 From Pen to Press: Navigating the Manuscript Submission Process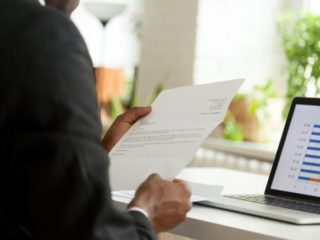 Writing an Effective Cover Letter for Manuscript Resubmission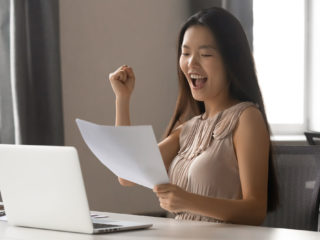 Journal Acceptance Rates: Everything You Need to Know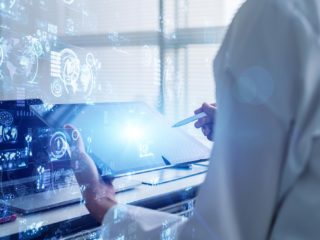 Research Data Storage and Retention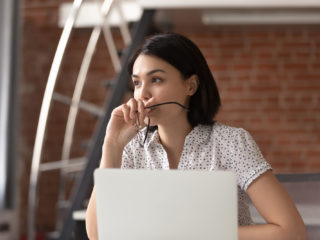 How to Appeal a Journal Decision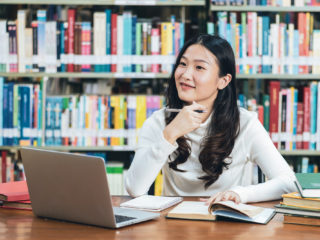 How to Get an Article Published: Checklist
Input your search keywords and press Enter.
Aarhus University logo
Teresa Weikmann on how to publish your Master's Thesis in a peer reviewed journal
Teresa Weikmann - Mundus alumna and teacher at the University of Amsterdam - shares tips on how students can publish their research in accredited research journals.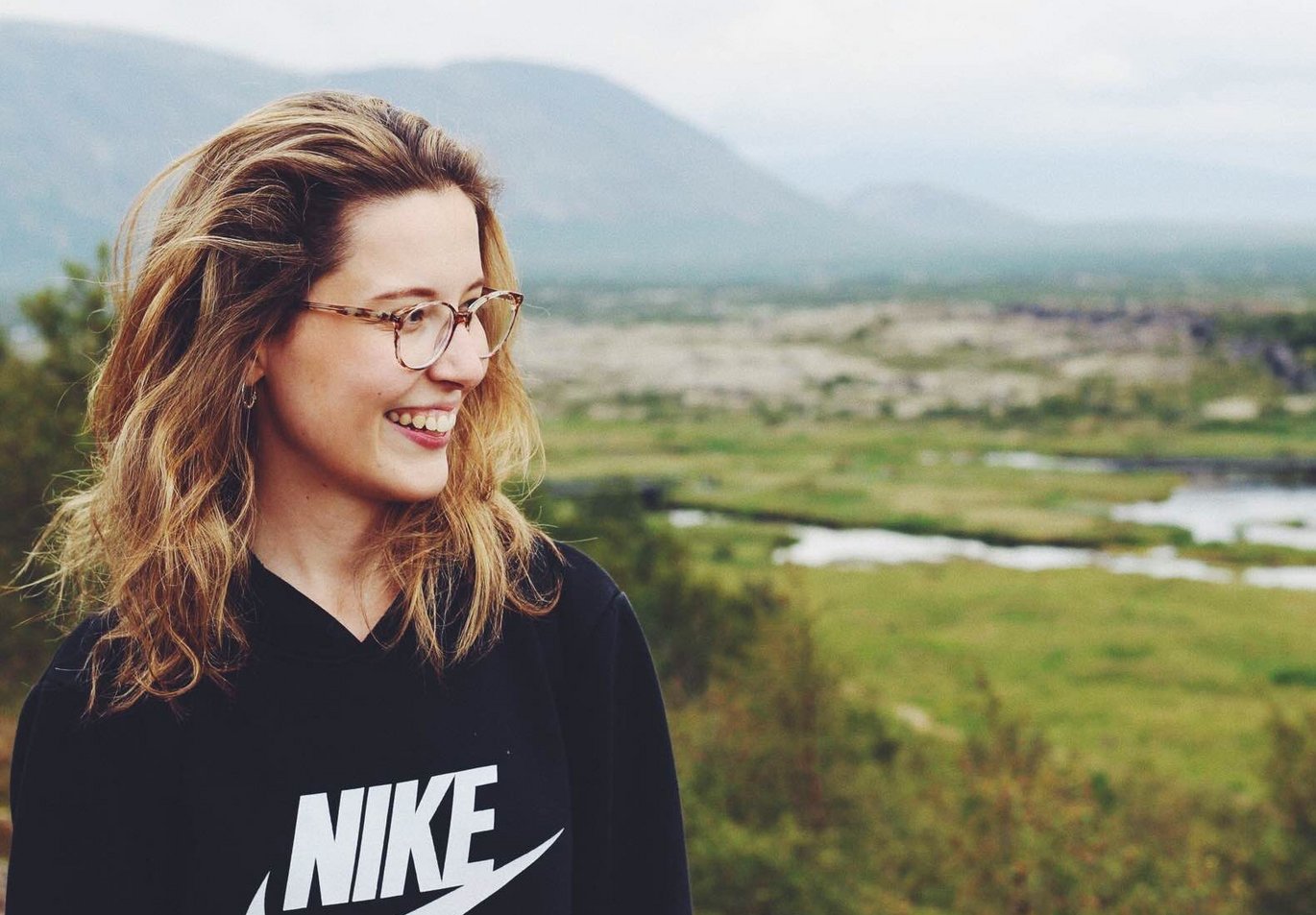 It took Teresa Weikmann five months to write her Master's thesis. But it took her two years to publish it.
"It (publishing) was a long and tedious process. I had to push myself beyond my limits" she says.
A graduate from our Amsterdam specialisation 's 2015-2017 cohort, Teresa followed a lengthy process of unsolicited applications, rejections, rewriting and editing to get her thesis research published in an academic journal. In the end, it all worked out for her when the International Journal of Communication (USC Annenberg) accepted her paper for publication this year.
Teresa's paper 'The Distant Sufferer: Measuring Spectatorship of Photojournalism' is a condensed form of her Master's thesis report in which she investigated the western audience's perception of the suffering of the 'other'. Situated in the theoretical context of the effects of visualised news and photojournalism on spectators, Teresa conducted an experiment where she showed her participants various visuals of victims, including victims of war. In the abstract of her published paper (co-authored) Teresa notes that:
"The response of news audiences to graphic visual portrayals of distant suffering is a long-debated issue...Yet, little is known about other potential reactions embedded in the theory of distant suffering, such as apathy or voyeuristic pleasure."
To add empirical knowledge to this otherwise under researched area, Teresa explored which combinations of responses of empathy, voyeurism, protest, and apathy co-occurred in the spectators of visual suffering of the other. To quantify these responses of her research participants, Teresa used cluster analysis and observed some interesting patterns.
"We observed that the personal characteristics of the spectators play an important role in the processing of distant suffering and audience perception of suffering. There was also a gender difference in participants' responses to the visuals where female participants showed more empathy as compared to the male participants who took part in this study."
Following the publication of her research, Teresa has joined the University of Amsterdam as a Lecturer at the College of Communication, where she teaches Introduction to Communication Science as well as Political Communication and Journalism to Bachelor students. Before aspiring to become a full-time academic, Teresa was working as a content editor for Gracenote where she created content for clients like Deutsche Telekom, Netflix and Amazon. From content editing to teaching and research, what motivated Teresa to switch careers?
"The Amsterdam track is very research oriented and it's where I discovered my passion for academia. It's the constant learning, exploring and teaching that interests me the most. It was just a matter of time until I returned to university. I believe it was good though to gain some work experience in the 'real world', though."
For Mundusians, who would like to publish their research work or Master's Thesis, Teresa has a few tips:
Edit and Rewrite: Edit your thesis report and make it short to the length of an average journal paper (around 7000 words). This will require rewriting your paper and also changing the citation style which is fit for the journal that you want to publish in (most likely APA).
Get Expert Feedback: After editing and rewriting, send your paper to your supervisor or a professor for feedback. To me, my supervisor was a huge help.
Present Your Research: Present your paper to a conference like ICS, IAMCR, ECREA or similar conferences where you can get feedback on your work from researchers and academics working in your field. This will also help you make some useful connections in your field of research.
Select Your Journal for Publication: Once you have edited the paper and incorporated feedback from other researchers, select a journal which is likely to publish your paper. To identify a journal which is close to your research, start with the journals you had cited in your thesis. Look at their research focus, publication guidelines and methodological approach. If that fits your style, send your paper out for publication.
What is Next? If the reviewers liked your paper, they will send it back to you with their feedback asking for changes. You will have to make the changes and send it back for further review. This may go on for several times. I reworked my paper three times before they finally accepted it for publication.
Most importantly: Believe in your work. I got rejections from many journals, but I did not let that discourage me. I presented my research in conferences such as ICS and brought back valuable feedback and new energy to improve my paper and publish. I'd advise you to do the same!
There's still time to apply to the Mundus Journalism Masters programme to start in September 2020! Get your application in before January 20th 2020 12:00 CET!