How to Cite
Language & Lit
Rhyme & Rhythm
The Rewrite
Search Glass
What Is the Difference Between an Essay & a Personal Statement?
An essay is a structured piece of writing that deals with a particular subject. A personal statement, on the other hand, is a form of essay that relays autobiographical information about its author. Whether applying for scholarships or completing an assignment for a class, students are regularly called on to write personal statements and essays. While the two may share the similar structure of introduction, body paragraphs and conclusion, they also differ in numerous ways.
The subject matter is the major point of difference between a personal statement and an essay. While essays can focus on a particular author, article, book or theory, the author is typically the subject of a personal statement. Specifically, the subject matter can include the description of a particular life event, personal motivations or characteristics. Writing personal statements gives students the opportunity to highlight their strengths and talents, and typically serve as a means of adding a personal touch when applying for scholarships, college admissions or postgraduate study programs.
The approach employed by students when writing a personal statement also differs from the approach necessary for an essay. Personal statements are typically composed in the first person and, when recounting particular events, can be written in the form of a story. Essays, on the other hand, may employ more technical terms and cite specific quotes or statistics. The biggest difference between the two writing styles can appear in the introduction paragraph. While a personal statement may start with a "hook," or angle, to grab the reader's attention, the first paragraph of an essay could include a summary of the arguments and information that will be presented in the rest of the text.
Structure and Contents
Creating the content for an essay or personal statement can be the most challenging aspect of the writing process for a student. Fortunately, the structure of an essay allows the author to concentrate on including key elements, such as a main argument, examples, counter-argument, rebuttal and a conclusion. After the writer has decided on a specific thesis, he can rely on supporting texts to strengthen his argument. When writing a personal statement, the author is less likely to depend on outside sources of information. On the other hand, some may prefer personal statements, because they allow for more freedom in both the structure and contents of a text. Still, controversial topics must not be included in a personal statement.
The essay and the personal statement also have different purposes. While the goal of a personal statement is to interest and move the reader, the goal of the essay is to show knowledge or expertise on a particular subject or deliver a convincing argument. Essays are typically graded by a teacher or professor, while personal statements may not be evaluated individually, but considered along with other application materials, such as grades and letters of recommendation. Generally speaking, the purpose of a personal statement is to show how the author differs from other candidates, and what unique perspective or background he can contribute. Essays have four main purposes: Narration, exposition, description and argumentation.
Purdue OWL: Writing the Personal Statement
Purdue OWL: Essay Writing
Nina Dubois has been a published writer since 2004. She has written features for the global anti-poverty agency ActionAid International, Stanford University's "The Real News" and a host of other publications. She received a Bachelor of Arts from Stanford University where she majored in anthropology and political science.
What are your chances of acceptance?
Calculate for all schools, your chance of acceptance.
Your chancing factors
Extracurriculars.
10 Personal Statement Essay Examples That Worked
What's covered:, what is a personal statement.
Essay 1: Summer Program
Essay 2: Being Bangladeshi-American
Essay 3: Why Medicine
Essay 4: Love of Writing
Essay 5: Starting a Fire
Essay 6: Dedicating a Track
Essay 7: Body Image and Eating Disorders
Essay 8: Becoming a Coach
Essay 9: Eritrea
Essay 10: Journaling
Is Your Personal Statement Strong Enough?
Your personal statement is any essay that you must write for your main application, such as the Common App Essay , University of California Essays , or Coalition Application Essay . This type of essay focuses on your unique experiences, ideas, or beliefs that may not be discussed throughout the rest of your application. This essay should be an opportunity for the admissions officers to get to know you better and give them a glimpse into who you really are.
In this post, we will share 10 different personal statements that were all written by real students. We will also provide commentary on what each essay did well and where there is room for improvement, so you can make your personal statement as strong as possible!
Please note: Looking at examples of real essays students have submitted to colleges can be very beneficial to get inspiration for your essays. You should never copy or plagiarize from these examples when writing your own essays. Colleges can tell when an essay isn't genuine and will not view students favorably if they plagiarized. 
Personal Statement Examples
Essay example #1: exchange program.
The twisting roads, ornate mosaics, and fragrant scent of freshly ground spices had been so foreign at first. Now in my fifth week of the SNYI-L summer exchange program in Morocco, I felt more comfortable in the city. With a bag full of pastries from the market, I navigated to a bus stop, paid the fare, and began the trip back to my host family's house. It was hard to believe that only a few years earlier my mom was worried about letting me travel around my home city on my own, let alone a place that I had only lived in for a few weeks. While I had been on a journey towards self-sufficiency and independence for a few years now, it was Morocco that pushed me to become the confident, self-reflective person that I am today.
As a child, my parents pressured me to achieve perfect grades, master my swim strokes, and discover interesting hobbies like playing the oboe and learning to pick locks. I felt compelled to live my life according to their wishes. Of course, this pressure was not a wholly negative factor in my life –– you might even call it support. However, the constant presence of my parents' hopes for me overcame my own sense of desire and led me to become quite dependent on them. I pushed myself to get straight A's, complied with years of oboe lessons, and dutifully attended hours of swim practice after school. Despite all these achievements, I felt like I had no sense of self beyond my drive for success. I had always been expected to succeed on the path they had defined. However, this path was interrupted seven years after my parents' divorce when my dad moved across the country to Oregon.
I missed my dad's close presence, but I loved my new sense of freedom. My parents' separation allowed me the space to explore my own strengths and interests as each of them became individually busier. As early as middle school, I was riding the light rail train by myself, reading maps to get myself home, and applying to special academic programs without urging from my parents. Even as I took more initiatives on my own, my parents both continued to see me as somewhat immature. All of that changed three years ago, when I applied and was accepted to the SNYI-L summer exchange program in Morocco. I would be studying Arabic and learning my way around the city of Marrakesh. Although I think my parents were a little surprised when I told them my news, the addition of a fully-funded scholarship convinced them to let me go.
I lived with a host family in Marrakesh and learned that they, too, had high expectations for me. I didn't know a word of Arabic, and although my host parents and one brother spoke good English, they knew I was there to learn. If I messed up, they patiently corrected me but refused to let me fall into the easy pattern of speaking English just as I did at home. Just as I had when I was younger, I felt pressured and stressed about meeting their expectations. However, one day, as I strolled through the bustling market square after successfully bargaining with one of the street vendors, I realized my mistake. My host family wasn't being unfair by making me fumble through Arabic. I had applied for this trip, and I had committed to the intensive language study. My host family's rules about speaking Arabic at home had not been to fulfill their expectations for me, but to help me fulfill my expectations for myself. Similarly, the pressure my parents had put on me as a child had come out of love and their hopes for me, not out of a desire to crush my individuality.
As my bus drove through the still-bustling market square and past the medieval Ben-Youssef madrasa, I realized that becoming independent was a process, not an event. I thought that my parents' separation when I was ten had been the one experience that would transform me into a self-motivated and autonomous person. It did, but that didn't mean that I didn't still have room to grow. Now, although I am even more self-sufficient than I was three years ago, I try to approach every experience with the expectation that it will change me. It's still difficult, but I understand that just because growth can be uncomfortable doesn't mean it's not important.
What the Essay Did Well
This is a nice essay because it delves into particular character trait of the student and how it has been shaped and matured over time. Although it doesn't focus the essay around a specific anecdote, the essay is still successful because it is centered around this student's independence. This is a nice approach for a personal statement: highlight a particular trait of yours and explore how it has grown with you.
The ideas in this essay are universal to growing up—living up to parents' expectations, yearning for freedom, and coming to terms with reality—but it feels unique to the student because of the inclusion of details specific to them. Including their oboe lessons, the experience of riding the light rail by themselves, and the negotiations with a street vendor helps show the reader what these common tropes of growing up looked like for them personally. 
Another strength of the essay is the level of self-reflection included throughout the piece. Since there is no central anecdote tying everything together, an essay about a character trait is only successful when you deeply reflect on how you felt, where you made mistakes, and how that trait impacts your life. The author includes reflection in sentences like " I felt like I had no sense of self beyond my drive for success, " and " I understand that just because growth can be uncomfortable doesn't mean it's not important. " These sentences help us see how the student was impacted and what their point of view is.
What Could Be Improved
The largest change this essay would benefit from is to show not tell. The platitude you have heard a million times no doubt, but for good reason. This essay heavily relies on telling the reader what occurred, making us less engaged as the entire reading experience feels more passive. If the student had shown us what happens though, it keeps the reader tied to the action and makes them feel like they are there with the student, making it much more enjoyable to read. 
For example, they tell us about the pressure to succeed their parents placed on them: " I pushed myself to get straight A's, complied with years of oboe lessons, and dutifully attended hours of swim practice after school."  They could have shown us what that pressure looked like with a sentence like this: " My stomach turned somersaults as my rattling knee thumped against the desk before every test, scared to get anything less than a 95. For five years the painful squawk of the oboe only reminded me of my parents' claps and whistles at my concerts. I mastered the butterfly, backstroke, and freestyle, fighting against the anchor of their expectations threatening to pull me down."
If the student had gone through their essay and applied this exercise of bringing more detail and colorful language to sentences that tell the reader what happened, the essay would be really great. 
Table of Contents
Essay Example #2: Being Bangladeshi-American
Life before was good: verdant forests, sumptuous curries, and a devoted family.
Then, my family abandoned our comfortable life in Bangladesh for a chance at the American dream in Los Angeles. Within our first year, my father was diagnosed with thyroid cancer. He lost his battle three weeks before my sixth birthday. Facing a new country without the steady presence of my father, we were vulnerable — prisoners of hardship in the land of the free. We resettled in the Bronx, in my uncle's renovated basement. It was meant to be our refuge, but I felt more displaced than ever. Gone were the high-rise condos of West L.A.; instead, government projects towered over the neighborhood. Pedestrians no longer smiled and greeted me; the atmosphere was hostile, even toxic. Schoolkids were quick to pick on those they saw as weak or foreign, hurling harsh words I'd never heard before.
Meanwhile, my family began integrating into the local Bangladeshi community. I struggled to understand those who shared my heritage. Bangladeshi mothers stayed home while fathers drove cabs and sold fruit by the roadside — painful societal positions. Riding on crosstown buses or walking home from school, I began to internalize these disparities. During my fleeting encounters with affluent Upper East Siders, I saw kids my age with nannies, parents who wore suits to work, and luxurious apartments with spectacular views. Most took cabs to their destinations: cabs that Bangladeshis drove. I watched the mundane moments of their lives with longing, aching to plant myself in their shoes. Shame prickled down my spine. I distanced myself from my heritage, rejecting the traditional panjabis worn on Eid and refusing the torkari we ate for dinner every day. 
As I grappled with my relationship with the Bangladeshi community, I turned my attention to helping my Bronx community by pursuing an internship with Assemblyman Luis Sepulveda. I handled desk work and took calls, spending the bulk of my time actively listening to the hardships constituents faced — everything from a veteran stripped of his benefits to a grandmother unable to support her bedridden grandchild.
I'd never exposed myself to stories like these, and now I was the first to hear them. As an intern, I could only assist in what felt like the small ways — pointing out local job offerings, printing information on free ESL classes, reaching out to non-profits. But to a community facing an onslaught of intense struggles, I realized that something as small as these actions could have vast impacts. Seeing the immediate consequences of my actions inspired me. Throughout that summer, I internalized my community's daily challenges in a new light. I began to stop seeing the prevalent underemployment and cramped living quarters less as sources of shame. Instead, I saw them as realities that had to be acknowledged, but could ultimately be remedied. I also realized the benefits of the Bangladeshi culture I had been so ashamed of. My Bangla language skills were an asset to the office, and my understanding of Bangladeshi etiquette allowed for smooth communication between office staff and its constituents. As I helped my neighbors navigate city services, I saw my heritage with pride — a perspective I never expected to have.
I can now appreciate the value of my unique culture and background, and of living with less. This perspective offers room for progress, community integration, and a future worth fighting for. My time with Assemblyman Sepulveda's office taught me that I can be a change agent in enabling this progression. Far from being ashamed of my community, I want to someday return to local politics in the Bronx to continue helping others access the American Dream. I hope to help my community appreciate the opportunity to make progress together. By embracing reality, I learned to live it. Along the way, I discovered one thing: life is good, but we can make it better.
This student's passion for social justice and civic duty shines through in this essay because of how honest it is. Sharing their personal experience with immigrating, moving around, being an outsider, and finding a community allows us to see the hardships this student has faced and builds empathy towards their situation. However, what really makes it strong is that they go beyond describing the difficulties they faced and explain the mental impact it had on them as a child: Shame prickled down my spine. I distanced myself from my heritage, rejecting the traditional panjabis worn on Eid and refusing the torkari we ate for dinner every day. 
The rejection of their culture presented at the beginning of the essay creates a nice juxtaposition with the student's view in the latter half of the essay and helps demonstrate how they have matured. They use their experience interning as a way to delve into a change in their thought process about their culture and show how their passion for social justice began. Using this experience as a mechanism to explore their thoughts and feelings is an excellent example of how items that are included elsewhere on your application should be incorporated into your essay.
This essay prioritizes emotions and personal views over specific anecdotes. Although there are details and certain moments incorporated throughout to emphasize the author's points, the main focus remains on the student and how they grapple with their culture and identity.  
One area for improvement is the conclusion. Although the forward-looking approach is a nice way to end an essay focused on social justice, it would be nice to include more details and imagery in the conclusion. How does the student want to help their community? What government position do they see themselves holding one day? 
A more impactful ending might look like the student walking into their office at the New York City Housing Authority in 15 years and looking at the plans to build a new development in the Bronx just blocks away from where the grew up that would provide quality housing to people in their Bangladeshi community. They would smile while thinking about how far they have come from that young kid who used to be ashamed of their culture. 
Essay Example #3: Why Medicine
I took my first trip to China to visit my cousin Anna in July of 2014. Distance had kept us apart, but when we were together, we fell into all of our old inside jokes and caught up on each other's lives. Her sparkling personality and optimistic attitude always brought a smile to my face. This time, however, my heart broke when I saw the effects of her brain cancer; she had suffered from a stroke that paralyzed her left side. She was still herself in many ways, but I could see that the damage to her brain made things difficult for her. I stayed by her every day, providing the support she needed, whether assisting her with eating and drinking, reading to her, or just watching "Friends." During my flight back home, sorrow and helplessness overwhelmed me. Would I ever see Anna again? Could I have done more to make Anna comfortable? I wished I could stay in China longer to care for her. As I deplaned, I wondered if I could transform my grief to help other children and teenagers in the US who suffered as Anna did.
The day after I got home, as jet lag dragged me awake a few minutes after midnight, I remembered hearing about the Family Reach Foundation (FRF) and its work with children going through treatments at the local hospital and their families. I began volunteering in the FRF's Children's Activity Room, where I play with children battling cancer. Volunteering has both made me appreciate my own health and also cherish the new relationships I build with the children and families. We play sports, make figures out of playdoh, and dress up. When they take on the roles of firefighters or fairies, we all get caught up in the game; for that time, they forget the sanitized, stark, impersonal walls of the pediatric oncology ward. Building close relationships with them and seeing them giggle and laugh is so rewarding — I love watching them grow and get better throughout their course of treatment.
Hearing from the parents about their children's condition and seeing the children recover inspired me to consider medical research. To get started, I enrolled in a summer collegelevel course in Abnormal Psychology. There I worked with Catelyn, a rising college senior, on a data analysis project regarding Dissociative Identity Disorder (DID). Together, we examined the neurological etiology of DID by studying four fMRI and PET cases. I fell in love with gathering data and analyzing the results and was amazed by our final product: several stunning brain images showcasing the areas of hyper and hypoactivity in brains affected by DID. Desire quickly followed my amazement — I want to continue this project and study more brains. Their complexity, delicacy, and importance to every aspect of life fascinate me. Successfully completing this research project gave me a sense of hope; I know I am capable of participating in a large scale research project and potentially making a difference in someone else's life through my research.
Anna's diagnosis inspired me to begin volunteering at FRF; from there, I discovered my desire to help people further by contributing to medical research. As my research interest blossomed, I realized that it's no coincidence that I want to study brains—after all, Anna suffered from brain cancer. Reflecting on these experiences this past year and a half, I see that everything I've done is connected. Sadly, a few months after I returned from China, Anna passed away. I am still sad, but as I run a toy truck across the floor and watch one of the little patients' eyes light up, I imagine that she would be proud of my commitment to pursue medicine and study the brain.
This essay has a very strong emotional core that tugs at the heart strings and makes the reader feel invested. Writing about sickness can be difficult and doesn't always belong in a personal statement, but in this case it works well because the focus is on how this student cared for her cousin and dealt with the grief and emotions surrounding her condition. Writing about the compassion she showed and the doubts and concerns that filled her mind keeps the focus on the author and her personality. 
This continues when she again discusses the activities she did with the kids at FRF and the personal reflection this experience allowed her to have. For example, she writes: Volunteering has both made me appreciate my own health and also cherish the new relationships I build with the children and families. We play sports, make figures out of playdoh, and dress up.
Concluding the essay with the sad story of her cousin's passing brings the essay full circle and returns to the emotional heart of the piece to once again build a connection with the reader. However, it finishes on a hopeful note and demonstrates how this student has been able to turn a tragic experience into a source of lifelong inspiration. 
One thing this essay should be cognizant of is that personal statements should not read as summaries of your extracurricular resume. Although this essay doesn't fully fall into that trap, it does describe two key extracurriculars the student participated in. However, the inclusion of such a strong emotional core running throughout the essay helps keep the focus on the student and her thoughts and feelings during these activities.
To avoid making this mistake, make sure you have a common thread running through your essay and the extracurriculars provide support to the story you are trying to tell, rather than crafting a story around your activities. And, as this essay does, make sure there is lots of personal reflection and feelings weaved throughout to focus attention to you rather than your extracurriculars. 
Essay Example #4: Love of Writing
"I want to be a writer." This had been my answer to every youthful discussion with the adults in my life about what I would do when I grew up. As early as elementary school, I remember reading my writing pieces aloud to an audience at "Author of the Month" ceremonies. Bearing this goal in mind, and hoping to gain some valuable experience, I signed up for a journalism class during my freshman year. Despite my love for writing, I initially found myself uninterested in the subject and I struggled to enjoy the class. When I thought of writing, I imagined lyrical prose, profound poetry, and thrilling plot lines. Journalism required a laconic style and orderly structure, and I found my teacher's assignments formulaic and dull. That class shook my confidence as a writer. I was uncertain if I should continue in it for the rest of my high school career.
Despite my misgivings, I decided that I couldn't make a final decision on whether to quit journalism until I had some experience working for a paper outside of the classroom. The following year, I applied to be a staff reporter on our school newspaper. I hoped this would help me become more self-driven and creative, rather than merely writing articles that my teacher assigned. To my surprise, my time on staff was worlds away from what I experienced in the journalism class. Although I was unaccustomed to working in a fast-paced environment and initially found it burdensome to research and complete high-quality stories in a relatively short amount of time, I also found it exciting. I enjoyed learning more about topics and events on campus that I did not know much about; some of my stories that I covered in my first semester concerned a chess tournament, a food drive, and a Spanish immersion party. I relished in the freedom I had to explore and learn, and to write more independently than I could in a classroom.
Although I enjoyed many aspects of working for the paper immediately, reporting also pushed me outside of my comfort zone. I am a shy person, and speaking with people I did not know intimidated me. During my first interview, I met with the basketball coach to prepare for a story about the team's winning streak. As I approached his office, I felt everything from my toes to my tongue freeze into a solid block, and I could hardly get out my opening questions. Fortunately, the coach was very kind and helped me through the conversation. Encouraged, I prepared for my next interview with more confidence. After a few weeks of practice, I even started to look forward to interviewing people on campus. That first journalism class may have bored me, but even if journalism in practice was challenging, it was anything but tedious.
Over the course of that year, I grew to love writing for our school newspaper. Reporting made me aware of my surroundings, and made me want to know more about current events on campus and in the town where I grew up. By interacting with people all over campus, I came to understand the breadth of individuals and communities that make up my high school. I felt far more connected to diverse parts of my school through my work as a journalist, and I realized that journalism gave me a window into seeing beyond my own experiences. The style of news writing may be different from what I used to think "writing" meant, but I learned that I can still derive exciting plots from events that may have gone unnoticed if not for my stories. I no longer struggle to approach others, and truly enjoy getting to know people and recognizing their accomplishments through my writing. Becoming a writer may be a difficult path, but it is as rewarding as I hoped when I was young.
This essay is clearly structured in a manner that makes it flow very nicely and contributes to its success. It starts with a quote to draw in the reader and show this student's life-long passion for writing. Then it addresses the challenges of facing new, unfamiliar territory and how this student overcame it. Finally, it concludes by reflecting on this eye-opening experience and a nod to their younger self from the introduction. Having a well-thought out and sequential structure with clear transitions makes it extremely easy for the reader to follow along and take away the main idea.
Another positive aspect of the essay is the use of strong and expressive language. Sentences like " When I thought of writing, I imagined lyrical prose, profound poetry, and thrilling plot lines " stand out because of the intentional use of words like "lyrical", "profound", and "thrilling" to convey the student's love of writing. The author also uses an active voice to capture the readers' attention and keep us engaged. They rely on their language and diction to reveal details to the reader, for instance saying " I felt everything from my toes to my tongue freeze into a solid block " to describe feeling nervous.
This essay is already very strong, so there isn't much that needs to be changed. One thing that could take the essay from great to outstanding would be to throw in more quotes, internal dialogue, and sensory descriptors.
It would be nice to see the nerves they felt interviewing the coach by including dialogue like " Um…I want to interview you about…uh…".  They could have shown their original distaste for journalism by narrating the thoughts running through their head. The fast-paced environment of their newspaper could have come to life with descriptions about the clacking of keyboards and the whirl of people running around laying out articles.
Essay Example #5: Starting a Fire
Was I no longer the beloved daughter of nature, whisperer of trees? Knee-high rubber boots, camouflage, bug spray—I wore the garb and perfume of a proud wild woman, yet there I was, hunched over the pathetic pile of stubborn sticks, utterly stumped, on the verge of tears. As a child, I had considered myself a kind of rustic princess, a cradler of spiders and centipedes, who was serenaded by mourning doves and chickadees, who could glide through tick-infested meadows and emerge Lyme-free. I knew the cracks of the earth like the scars on my own rough palms. Yet here I was, ten years later, incapable of performing the most fundamental outdoor task: I could not, for the life of me, start a fire. 
Furiously I rubbed the twigs together—rubbed and rubbed until shreds of skin flaked from my fingers. No smoke. The twigs were too young, too sticky-green; I tossed them away with a shower of curses, and began tearing through the underbrush in search of a more flammable collection. My efforts were fruitless. Livid, I bit a rejected twig, determined to prove that the forest had spurned me, offering only young, wet bones that would never burn. But the wood cracked like carrots between my teeth—old, brittle, and bitter. Roaring and nursing my aching palms, I retreated to the tent, where I sulked and awaited the jeers of my family. 
Rattling their empty worm cans and reeking of fat fish, my brother and cousins swaggered into the campsite. Immediately, they noticed the minor stick massacre by the fire pit and called to me, their deep voices already sharp with contempt. 
"Where's the fire, Princess Clara?" they taunted. "Having some trouble?" They prodded me with the ends of the chewed branches and, with a few effortless scrapes of wood on rock, sparked a red and roaring flame. My face burned long after I left the fire pit. The camp stank of salmon and shame. 
In the tent, I pondered my failure. Was I so dainty? Was I that incapable? I thought of my hands, how calloused and capable they had been, how tender and smooth they had become. It had been years since I'd kneaded mud between my fingers; instead of scaling a white pine, I'd practiced scales on my piano, my hands softening into those of a musician—fleshy and sensitive. And I'd gotten glasses, having grown horrifically nearsighted; long nights of dim lighting and thick books had done this. I couldn't remember the last time I had lain down on a hill, barefaced, and seen the stars without having to squint. Crawling along the edge of the tent, a spider confirmed my transformation—he disgusted me, and I felt an overwhelming urge to squash him. 
Yet, I realized I hadn't really changed—I had only shifted perspective. I still eagerly explored new worlds, but through poems and prose rather than pastures and puddles. I'd grown to prefer the boom of a bass over that of a bullfrog, learned to coax a different kind of fire from wood, having developed a burn for writing rhymes and scrawling hypotheses. 
That night, I stayed up late with my journal and wrote about the spider I had decided not to kill. I had tolerated him just barely, only shrieking when he jumped—it helped to watch him decorate the corners of the tent with his delicate webs, knowing that he couldn't start fires, either. When the night grew cold and the embers died, my words still smoked—my hands burned from all that scrawling—and even when I fell asleep, the ideas kept sparking—I was on fire, always on fire.
This student is an excellent writer, which allows a simple story to be outstandingly compelling. The author articulates her points beautifully and creatively through her immense use of details and figurative language. Lines like "a rustic princess, a cradler of spiders and centipedes, who was serenaded by mourning doves and chickadees," and "rubbed and rubbed until shreds of skin flaked from my fingers," create vivid images that draw the reader in. 
The flowery and descriptive prose also contributes to the nice juxtaposition between the old Clara and the new Clara. The latter half of the essay contrasts elements of nature with music and writing to demonstrate how natural these interests are for her now. This sentence perfectly encapsulates the contrast she is trying to build: "It had been years since I'd kneaded mud between my fingers; instead of scaling a white pine, I'd practiced scales on my piano, my hands softening into those of a musician—fleshy and sensitive."
In addition to being well-written, this essay is thematically cohesive. It begins with the simple introduction "Fire!" and ends with the following image: "When the night grew cold and the embers died, my words still smoked—my hands burned from all that scrawling—and even when I fell asleep, the ideas kept sparking—I was on fire, always on fire." This full-circle approach leaves readers satisfied and impressed.
There is very little this essay should change, however one thing to be cautious about is having an essay that is overly-descriptive. We know from the essay that this student likes to read and write, and depending on other elements of her application, it might make total sense to have such a flowery and ornate writing style. However, your personal statement needs to reflect your voice as well as your personality. If you would never use language like this in conversation or your writing, don't put it in your personal statement. Make sure there is a balance between eloquence and your personal voice.
Essay Example #6: Dedicating a Track
"Getting beat is one thing – it's part of competing – but I want no part in losing." Coach Rob Stark's motto never fails to remind me of his encouragement on early-morning bus rides to track meets around the state. I've always appreciated the phrase, but an experience last June helped me understand its more profound, universal meaning.
Stark, as we affectionately call him, has coached track at my high school for 25 years. His care, dedication, and emphasis on developing good character has left an enduring impact on me and hundreds of other students. Not only did he help me discover my talent and love for running, but he also taught me the importance of commitment and discipline and to approach every endeavor with the passion and intensity that I bring to running. When I learned a neighboring high school had dedicated their track to a longtime coach, I felt that Stark deserved similar honors.
Our school district's board of education indicated they would only dedicate our track to Stark if I could demonstrate that he was extraordinary. I took charge and mobilized my teammates to distribute petitions, reach out to alumni, and compile statistics on the many team and individual champions Stark had coached over the years. We received astounding support, collecting almost 3,000 signatures and pages of endorsements from across the community. With help from my teammates, I presented this evidence to the board.
They didn't bite. 
Most members argued that dedicating the track was a low priority. Knowing that we had to act quickly to convince them of its importance, I called a team meeting where we drafted a rebuttal for the next board meeting. To my surprise, they chose me to deliver it. I was far from the best public speaker in the group, and I felt nervous about going before the unsympathetic board again. However, at that second meeting, I discovered that I enjoy articulating and arguing for something that I'm passionate about.
Public speaking resembles a cross country race. Walking to the starting line, you have to trust your training and quell your last minute doubts. When the gun fires, you can't think too hard about anything; your performance has to be instinctual, natural, even relaxed. At the next board meeting, the podium was my starting line. As I walked up to it, familiar butterflies fluttered in my stomach. Instead of the track stretching out in front of me, I faced the vast audience of teachers, board members, and my teammates. I felt my adrenaline build, and reassured myself: I've put in the work, my argument is powerful and sound. As the board president told me to introduce myself, I heard, "runners set" in the back of my mind. She finished speaking, and Bang! The brief silence was the gunshot for me to begin. 
The next few minutes blurred together, but when the dust settled, I knew from the board members' expressions and the audience's thunderous approval that I had run quite a race. Unfortunately, it wasn't enough; the board voted down our proposal. I was disappointed, but proud of myself, my team, and our collaboration off the track. We stood up for a cause we believed in, and I overcame my worries about being a leader. Although I discovered that changing the status quo through an elected body can be a painstakingly difficult process and requires perseverance, I learned that I enjoy the challenges this effort offers. Last month, one of the school board members joked that I had become a "regular" – I now often show up to meetings to advocate for a variety of causes, including better environmental practices in cafeterias and safer equipment for athletes.
Just as Stark taught me, I worked passionately to achieve my goal. I may have been beaten when I appealed to the board, but I certainly didn't lose, and that would have made Stark proud.
This essay effectively conveys this student's compassion for others, initiative, and determination—all great qualities to exemplify in a personal statement!
Although they rely on telling us a lot of what happened up until the board meeting, the use of running a race (their passion) as a metaphor for public speaking provides a lot of insight into the fear that this student overcame to work towards something bigger than themself. Comparing a podium to the starting line, the audience to the track, and silence to the gunshot is a nice way of demonstrating this student's passion for cross country running without making that the focus of the story.
The essay does a nice job of coming full circle at the end by explaining what the quote from the beginning meant to them after this experience. Without explicitly saying " I now know that what Stark actually meant is…" they rely on the strength of their argument above to make it obvious to the reader what it means to get beat but not lose. 
One of the biggest areas of improvement in the intro, however, is how the essay tells us Stark's impact rather than showing us: His care, dedication, and emphasis on developing good character has left an enduring impact on me and hundreds of other students. Not only did he help me discover my talent and love for running, but he also taught me the importance of commitment and discipline and to approach every endeavor with the passion and intensity that I bring to running.
The writer could've helped us feel a stronger emotional connection to Stark if they had included examples of Stark's qualities, rather than explicitly stating them. For example, they could've written something like: Stark was the kind of person who would give you gas money if you told him your parents couldn't afford to pick you up from practice. And he actually did that—several times. At track meets, alumni regularly would come talk to him and tell him how he'd changed their lives. Before Stark, I was ambivalent about running and was on the JV team, but his encouragement motivated me to run longer and harder and eventually make varsity. Because of him, I approach every endeavor with the passion and intensity that I bring to running.
Essay Example #7: Body Image and Eating Disorders
I press the "discover" button on my Instagram app, hoping to find enticing pictures to satisfy my boredom. Scrolling through, I see funny videos and mouth-watering pictures of food. However, one image stops me immediately. A fit teenage girl with a "perfect body" relaxes in a bikini on a beach. Beneath it, I see a slew of flattering comments. I shake with disapproval over the image's unrealistic quality. However, part of me still wants to have a body like hers so that others will make similar comments to me.
I would like to resolve a silent issue that harms many teenagers and adults: negative self image and low self-esteem in a world where social media shapes how people view each other. When people see the façades others wear to create an "ideal" image, they can develop poor thought patterns rooted in negative self-talk. The constant comparisons to "perfect" others make people feel small. In this new digital age, it is hard to distinguish authentic from artificial representations.
When I was 11, I developed anorexia nervosa. Though I was already thin, I wanted to be skinny like the models that I saw on the magazine covers on the grocery store stands. Little did I know that those models probably also suffered from disorders, and that photoshop erased their flaws. I preferred being underweight to being healthy. No matter how little I ate or how thin I was, I always thought that I was too fat. I became obsessed with the number on the scale and would try to eat the least that I could without my parents urging me to take more. Fortunately, I stopped engaging in anorexic behaviors before middle school. However, my underlying mental habits did not change. The images that had provoked my disorder in the first place were still a constant presence in my life.
By age 15, I was in recovery from anorexia, but suffered from depression. While I used to only compare myself to models, the growth of social media meant I also compared myself to my friends and acquaintances. I felt left out when I saw my friends' excitement about lake trips they had taken without me. As I scrolled past endless photos of my flawless, thin classmates with hundreds of likes and affirming comments, I felt my jealousy spiral. I wanted to be admired and loved by other people too. However, I felt that I could never be enough. I began to hate the way that I looked, and felt nothing in my life was good enough. I wanted to be called "perfect" and "body goals," so I tried to only post at certain times of day to maximize my "likes." When that didn't work, I started to feel too anxious to post anything at all.  
Body image insecurities and social media comparisons affect thousands of people – men, women, children, and adults – every day. I am lucky – after a few months of my destructive social media habits, I came across a video that pointed out the illusory nature of social media; many Instagram posts only show off good things while people hide their flaws. I began going to therapy, and recovered from my depression. To address the problem of self-image and social media, we can all focus on what matters on the inside and not what is on the surface. As an effort to become healthy internally, I started a club at my school to promote clean eating and radiating beauty from within. It has helped me grow in my confidence, and today I'm not afraid to show others my struggles by sharing my experience with eating disorders. Someday, I hope to make this club a national organization to help teenagers and adults across the country. I support the idea of body positivity and embracing difference, not "perfection." After all, how can we be ourselves if we all look the same?
This essay covers the difficult topics of eating disorders and mental health. If you're thinking about covering similar topics in your essay, we recommend reading our post Should You Talk About Mental Health in College Essays?
The short answer is that, yes, you can talk about mental health, but it can be risky. If you do go that route, it's important to focus on what you learned from the experience.
The strength of this essay is the student's vulnerability, in excerpts such as this: I wanted to be admired and loved by other people too. However, I felt that I could never be enough. I began to hate the way that I looked, and felt nothing in my life was good enough. I wanted to be called "perfect" and "body goals," so I tried to only post at certain times of day to maximize my "likes."
The student goes on to share how they recovered from their depression through an eye-opening video and therapy sessions, and they're now helping others find their self-worth as well. It's great that this essay looks towards the future and shares the writer's goals of making their club a national organization; we can see their ambition and compassion.
The main weakness of this essay is that it doesn't focus enough on their recovery process, which is arguably the most important part. They could've told us more about the video they watched or the process of starting their club and the interactions they've had with other members. Especially when sharing such a vulnerable topic, there should be vulnerability in the recovery process too. That way, the reader can fully appreciate all that this student has overcome.
Essay Example #8: Becoming a Coach
"Advanced females ages 13 to 14 please proceed to staging with your coaches at this time." Skittering around the room, eyes wide and pleading, I frantically explained my situation to nearby coaches. The seconds ticked away in my head; every polite refusal increased my desperation.
Despair weighed me down. I sank to my knees as a stream of competitors, coaches, and officials flowed around me. My dojang had no coach, and the tournament rules prohibited me from competing without one.
Although I wanted to remain strong, doubts began to cloud my mind. I could not help wondering: what was the point of perfecting my skills if I would never even compete? The other members of my team, who had found coaches minutes earlier, attempted to comfort me, but I barely heard their words. They couldn't understand my despair at being left on the outside, and I never wanted them to understand.
Since my first lesson 12 years ago, the members of my dojang have become family. I have watched them grow up, finding my own happiness in theirs. Together, we have honed our kicks, blocks, and strikes. We have pushed one another to aim higher and become better martial artists. Although my dojang had searched for a reliable coach for years, we had not found one. When we attended competitions in the past, my teammates and I had always gotten lucky and found a sympathetic coach. Now, I knew this practice was unsustainable. It would devastate me to see the other members of my dojang in my situation, unable to compete and losing hope as a result. My dojang needed a coach, and I decided it was up to me to find one.
I first approached the adults in the dojang – both instructors and members' parents. However, these attempts only reacquainted me with polite refusals. Everyone I asked told me they couldn't devote multiple weekends per year to competitions. I soon realized that I would have become the coach myself.
At first, the inner workings of tournaments were a mystery to me. To prepare myself for success as a coach, I spent the next year as an official and took coaching classes on the side. I learned everything from motivational strategies to technical, behind-the-scenes components of Taekwondo competitions. Though I emerged with new knowledge and confidence in my capabilities, others did not share this faith.
Parents threw me disbelieving looks when they learned that their children's coach was only a child herself. My self-confidence was my armor, deflecting their surly glances. Every armor is penetrable, however, and as the relentless barrage of doubts pounded my resilience, it began to wear down. I grew unsure of my own abilities.
Despite the attack, I refused to give up. When I saw the shining eyes of the youngest students preparing for their first competition, I knew I couldn't let them down. To quit would be to set them up to be barred from competing like I was. The knowledge that I could solve my dojang's longtime problem motivated me to overcome my apprehension.
Now that my dojang flourishes at competitions, the attacks on me have weakened, but not ended. I may never win the approval of every parent; at times, I am still tormented by doubts, but I find solace in the fact that members of my dojang now only worry about competing to the best of their abilities.
Now, as I arrive at a tournament with my students, I close my eyes and remember the past. I visualize the frantic search for a coach and the chaos amongst my teammates as we competed with one another to find coaches before the staging calls for our respective divisions. I open my eyes to the exact opposite scene. Lacking a coach hurt my ability to compete, but I am proud to know that no member of my dojang will have to face that problem again.
This essay begins with an in-the-moment narrative that really illustrates the chaos of looking for a coach last-minute. We feel the writer's emotions, particularly her dejectedness, at not being able to compete. Starting an essay in media res  is a great way to capture the attention of your readers and build anticipation for what comes next.
Through this essay, we can see how gutsy and determined the student is in deciding to become a coach themselves. She shows us these characteristics through their actions, rather than explicitly telling us: To prepare myself for success as a coach, I spent the next year as an official and took coaching classes on the side.  Also, by discussing the opposition she faced and how it affected her, the student is open and vulnerable about the reality of the situation.
The essay comes full circle as the author recalls the frantic situations in seeking out a coach, but this is no longer a concern for them and their team. Overall, this essay is extremely effective in painting this student as mature, bold, and compassionate.
The biggest thing this essay needs to work on is showing not telling. Throughout the essay, the student tells us that she "emerged with new knowledge and confidence," she "grew unsure of her own abilities," and she "refused to give up". What we really want to know is what this looks like.
Instead of saying she "emerged with new knowledge and confidence" she should have shared how she taught a new move to a fellow team-member without hesitation. Rather than telling us she "grew unsure of her own abilities" she should have shown what that looked like by including her internal dialogue and rhetorical questions that ran through her mind. She could have demonstrated what "refusing to give up" looks like by explaining how she kept learning coaching techniques on her own, turned to a mentor for advice, or devised a plan to win over the trust of parents. 
Essay Example #9: Eritrea
No one knows where Eritrea is.
On the first day of school, for the past nine years, I would pensively stand in front of a class, a teacher, a stranger  waiting for the inevitable question: Where are you from?
I smile politely, my dimples accentuating my ambiguous features. "Eritrea," I answer promptly and proudly. But I  am always prepared. Before their expression can deepen into confusion, ready to ask "where is that," I elaborate,  perhaps with a fleeting hint of exasperation, "East Africa, near Ethiopia."
Sometimes, I single out the key-shaped hermit nation on a map, stunning teachers who have "never had a student  from there!" Grinning, I resist the urge to remark, "You didn't even know it existed until two minutes ago!"
Eritrea is to the East of Ethiopia, its arid coastline clutches the lucrative Red Sea. Battle scars litter the ancient  streets – the colonial Italian architecture lathered with bullet holes, the mosques mangled with mortar shells.  Originally part of the world's first Christian kingdom, Eritrea passed through the hands of colonial Italy, Britain, and  Ethiopia for over a century, until a bloody thirty year war of Independence liberated us.
But these are facts that anyone can know with a quick Google search. These are facts that I have memorised and compounded, first from my Grandmother and now from pristine books  borrowed from the library.
No historical narrative, however, can adequately capture what Eritrea is.  No one knows the aroma of bushels of potatoes, tomatoes, and garlic – still covered in dirt – that leads you to the open-air market. No one knows the poignant scent of spices, arranged in orange piles reminiscent of compacted  dunes.  No one knows how to haggle stubborn herders for sheep and roosters for Christmas celebrations as deliberately as my mother. No one can replicate the perfect balance of spices in dorho and tsebhi as well as my grandmother,  her gnarly hands stirring the pot with ancient precision (chastising my clumsy knife work with the potatoes).  It's impossible to learn when the injera is ready – the exact moment you have to lift the lid of the mogogo. Do it too  early (or too late) and the flatbread becomes mangled and gross. It is a sixth sense passed through matriarchal  lineages.
There are no sources that catalogue the scent of incense that wafts through the sunlit porch on St. Michael's; no  films that can capture the luminescence of hundreds of flaming bonfires that fluoresce the sidewalks on Kudus  Yohannes, as excited children chant Ge'ez proverbs whose origin has been lost to time.  You cannot learn the familiarity of walking beneath the towering Gothic figure of the Enda Mariam Cathedral, the  crowds undulating to the ringing of the archaic bells.  I have memorized the sound of the rains hounding the metal roof during kiremti , the heat of the sun pounding  against the Toyota's window as we sped down towards Ghinda , the opulent brilliance of the stars twinkling in a  sky untainted by light pollution, the scent of warm rolls of bani wafting through the streets at precisely 6 o'clock each day…
I fill my flimsy sketchbook with pictures from my memory. My hand remembers the shapes of the hibiscus drifting  in the wind, the outline of my grandmother (affectionately nicknamed a'abaye ) leaning over the garden, the bizarre architecture of the Fiat Tagliero .  I dice the vegetables with movements handed down from generations. My nose remembers the scent of frying garlic, the sourness of the warm tayta , the sharpness of the mit'mt'a …
This knowledge is intrinsic.  "I am Eritrean," I repeat. "I am proud."  Within me is an encyclopedia of history, culture, and idealism.
Eritrea is the coffee made from scratch, the spices drying in the sun, the priests and nuns. Eritrea is wise, filled with ambition, and unseen potential.  Eritrea isn't a place, it's an identity.
This is an exceptional essay that provides a window into this student's culture that really makes their love for their country and heritage leap off the page. The sheer level of details and sensory descriptors this student is able to fit in this space makes the essay stand out. From the smells, to the traditions, sounds, and sights, the author encapsulates all the glory of Eritrea for the reader. 
The vivid images this student is able to create for the reader, whether it is having the tedious conversation with every teacher or cooking in their grandmother's kitchen, transports us into the story and makes us feel like we are there in the moment with the student. This is a prime example of an essay that shows , not tells.
Besides the amazing imagery, the use of shorter paragraphs also contributes to how engaging this essay is. Employing this tactic helps break up the text to make it more readable and it isolates ideas so they stick out more than if they were enveloped in a large paragraph.
Overall, this is a really strong essay that brings to life this student's heritage through its use of vivid imagery. This essay exemplifies what it means to show not tell in your writing, and it is a great example of how you can write an intimate personal statement without making yourself the primary focus of your essay. 
There is very little this essay should improve upon, but one thing the student might consider would be to inject more personal reflection into their response. Although we can clearly take away their deep love and passion for their homeland and culture, the essay would be a bit more personal if they included the emotions and feelings they associate with the various aspects of Eritrea. For example, the way their heart swells with pride when their grandmother praises their ability to cook a flatbread or the feeling of serenity when they hear the bells ring out from the cathedral. Including personal details as well as sensory ones would create a wonderful balance of imagery and reflection.
Essay Example #10: Journaling
Flipping past dozens of colorful entries in my journal, I arrive at the final blank sheet. I press my pen lightly to the page, barely scratching its surface to create a series of loops stringing together into sentences. Emotions spill out, and with their release, I feel lightness in my chest. The stream of thoughts slows as I reach the bottom of the page, and I gently close the cover of the worn book: another journal finished.
I add the journal to the stack of eleven books on my nightstand. Struck by the bittersweet sensation of closing a chapter of my life, I grab the notebook at the bottom of the pile to reminisce.
"I want to make a flying mushen to fly in space and your in it" – October 2008
Pulling back the cover of my first Tinkerbell-themed diary, the prompt "My Hopes and Dreams" captures my attention. Though "machine" is misspelled in my scribbled response, I see the beginnings of my past obsession with outer space. At the age of five, I tore through novels about the solar system, experimented with rockets built from plastic straws, and rented Space Shuttle films from Blockbuster to satisfy my curiosities. While I chased down answers to questions as limitless as the universe, I fell in love with learning. Eight journals later, the same relentless curiosity brought me to an airplane descending on San Francisco Bay.
"I wish I had infinite sunsets" – July 2019
I reach for the charcoal notepad near the top of the pile and open to the first page: my flight to the Stanford Pre-Collegiate Summer Institutes. While I was excited to explore bioengineering, anxiety twisted in my stomach as I imagined my destination, unsure of whether I could overcome my shyness and connect with others.
With each new conversation, the sweat on my palms became less noticeable, and I met students from 23 different countries. Many of the moments where I challenged myself socially revolved around the third story deck of the Jerry house. A strange medley of English, Arabic, and Mandarin filled the summer air as my friends and I gathered there every evening, and dialogues at sunset soon became moments of bliss. In our conversations about cultural differences, the possibility of an afterlife, and the plausibility of far-fetched conspiracy theories, I learned to voice my opinion. As I was introduced to different viewpoints, these moments challenged my understanding of the world around me. In my final entries from California, I find excitement to learn from others and increased confidence, a tool that would later allow me to impact my community.
"The beauty in a tower of cans" – June 2020
Returning my gaze to the stack of journals, I stretch to take the floral-patterned book sitting on top. I flip through, eventually finding the beginnings of the organization I created during the outbreak of COVID-19. Since then, Door-to-Door Deliveries has woven its way through my entries and into reality, allowing me to aid high-risk populations through free grocery delivery.
With the confidence I gained the summer before, I took action when seeing others in need rather than letting my shyness hold me back. I reached out to local churches and senior centers to spread word of our services and interacted with customers through our website and social media pages. To further expand our impact, we held two food drives, and I mustered the courage to ask for donations door-to-door. In a tower of canned donations, I saw the value of reaching out to help others and realized my own potential to impact the world around me.
I delicately close the journal in my hands, smiling softly as the memories reappear, one after another. Reaching under my bed, I pull out a fresh notebook and open to its first sheet. I lightly press my pen to the page, "And so begins the next chapter…"
The structuring of this essay makes it easy and enjoyable to read. The student effectively organizes their various life experiences around their tower of journals, which centers the reader and makes the different stories easy to follow. Additionally, the student engages quotes from their journals—and unique formatting of the quotes—to signal that they are moving in time and show us which memory we should follow them to.
Thematically, the student uses the idea of shyness to connect the different memories they draw out of their journals. As the student describes their experiences overcoming shyness at the Stanford Pre-Collegiate Summer Institutes and Door-to-Door Deliveries, this essay can be read as an Overcoming Obstacles essay.
At the end of this essay, readers are fully convinced that this student is dedicated (they have committed to journaling every day), thoughtful (journaling is a thoughtful process and, in the essay, the student reflects thoughtfully on the past), and motivated (they flew across the country for a summer program and started a business). These are definitely qualities admissions officers are looking for in applicants!
Although this essay is already exceptionally strong as it's written, the first journal entry feels out of place compared to the other two entries that discuss the author's shyness and determination. It works well for the essay to have an entry from when the student was younger to add some humor (with misspelled words) and nostalgia, but if the student had either connected the quote they chose to the idea of overcoming a fear present in the other two anecdotes or if they had picked a different quote all together related to their shyness, it would have made the entire essay feel more cohesive.
Where to Get Your Personal Statement Edited
Do you want feedback on your personal statement? After rereading your essays countless times, it can be difficult to evaluate your writing objectively. That's why we created our free Peer Essay Review tool , where you can get a free review of your essay from another student. You can also improve your own writing skills by reviewing other students' essays. 
If you want a college admissions expert to review your essay, advisors on CollegeVine have helped students refine their writing and submit successful applications to top schools. Find the right advisor for you to improve your chances of getting into your dream school!
Next Step: Supplemental Essays
Essay Guides for Each School
How to Write a Stellar Extracurricular Activity College Essay
4 Tips for Writing a Diversity College Essay
How to Write the "Why This College" Essay
Related CollegeVine Blog Posts
Essay Examples 20 Personal Statement Examples That Stand Out + Why They Work
This is your ultimate list of Personal Statement examples.
In this post, you'll learn:
What makes a successful Personal Statement
How to write an irresistible Personal Statement
Ivy League personal essay examples
If you're looking to read and write Personal Statement essays, you've found the right place.
In this post, I'm going to share everything you need to go from zero to having a Personal Statement essay you can be proud of.
This guide will help you get started writing an engaging Personal Statement essay. Or if you already have one, how to make it even better.
What is a Personal Statement Essay?
A personal statement, also called a statement of purpose (SOP) or personal essay, is a piece of creative, personal writing.
The purpose of your personal statement is to express yourself and your ideas. Personal statements usually aren't piece of formal writing, but still should be thoughtful and planned out.
Many applications for colleges, graduate schools, and scholarships require you to write a personal statement.
How to Write a Personal Statement Essay
While there are no rules or guidelines for writing a personal statement, the best ones often have these in common:
Have Strong Ideas:
Having compelling and interesting ideas shows you are a strong thinker.
It isn't necessarily about having all the answers, but asking the right questions.
For personal statement essays, the quality of your ideas matters more than your writing level. Writing interestingly is more important than writing beautifully.
I've stopped tripping over my own feet, and it's led to me not being afraid to connect and interact with patients and customers or present in front of large crowds. Life is just one long Carioca – you might stumble at first, but if you keep pushing, the right feet will find themselves in the right place. From an accepted essay to UNC at Chapel Hill →
Be Authentic
Writing authentic essays means writing from the heart.
The best personal statements tend to come naturally, because the writer is excited about the topic.
Choose an idea that makes you feel excited to write about and start writing.
As you begin drafting, ideas will naturally arise related to your original idea. Exploring these tangential ideas is what leads to even better reflections for your essay.
That's why it's so important to be genuinely passionate about your subject. You can't just have an interest "in the topic," but there has to be something deeper you're writing about that moves you.
Use Narratives and Story-Telling:
Humans are naturally drawn to stories.
And often the best insights and ideas come from real life experiences.
Telling a story, or many, is the basis for developing your analysis and ideas. Remember, all stories need conflict in order to work.
It can help to think about the different types of conflict.
Character vs. Self
Character vs. Character
Character vs. Nature
Character vs. Society
And so on...
Once you've written a meaningful story, getting insights is as simple as answering the question: What did your experiences teach you?
The sounds of my knife striking kale unnerves my cat asleep in the corner. He quickly runs over to examine the situation but becomes instantly uninterested when he sees green and smells bitterness. Unfortunately, my family has this same reaction every day of every week. From an accepted essay to University of Southern California →
Showcase Your Values and Identity:
The purpose of a personal statement is to tell about who you are.
Personal statements are your opportunity to showcase what your values are, and how you would contribute to the school, scholarship opportunity, etc.
Good writers are those who write authentically. Write about your unique ideas and ask interesting questions, even if you don't know the answers.
How Long Should a Personal Statement Be?
A typical personal statement can range in length from 500 to 650 words or more.
For applying to colleges, the Common Application essay personal statement has a word limit of 650 words.
For graduate school programs, the application essay will vary in length, but most schools require a personal statement essay of at least 500 words.
20 Personal Statement EssaysThatWorked
It can be difficult to understand what makes a great essay without seeing some for yourself.
Here's 20 of our favorite personal statement essays that we've chosen for being unique and high-quality.
There essays were all accepted into some of the most selective schools. And while it isn't the only factor in admissions that matters, having outstanding essays can help tip the scales in your favor.
Table of Contents
Prompt: Background, Identity, or Interest
1. Uncomfortable Truths
2. Romanian Heritage
3. Film and Theater
4. Person of the Woods
5. Beautiful Walks
Prompt: Lessons from Obstacles
6. My Father
7. Self-Determination
8. Game Design Music
9. Speech and Debate
Prompt: Questioned or Challenged a Belief
Prompt: Accomplishment, Event, or Realization
11. Connecting with Others
12. Summer Confidence
13. First Impressions
14. Law Career
15. Growing Up Asian
Prompt: Engaging Topic, Idea, or Concept
16. Secrets of Riddles
17. Rubik's Cube
18. Narrative Diversity
Prompt: Any Topic of Your Choice
19. Search for Dreams
20. Recipe for Success
Personal Statement Example #1: Uncomfortable Truths
This is a personal statement that worked for Princeton . It is outstanding for many reasons, but most of all because of its ideas and the thoughtfulness put into organizing them.
Common App Prompt #1: Some students have a background, identity, interest, or talent that is so meaningful they believe their application would be incomplete without it. If this sounds like you, then please share your story. (250-650 words)
People love to ask why. Why do you wear a turban? Why do you have long hair? Why are you playing a guitar with only 3 strings and watching TV at 3 A.M.—where did you get that cat? Why won't you go back to your country, you terrorist? My answer is…uncomfortable. Many truths of the world are uncomfortable. A couple of examples are that an equal number of pets are euthanized as are adopted each year and that cats roam the streets at night because they are actually looking for owners with better food. One of those statements is a horrible truth and the other is a thought I had in the shower. Either way, the point still stands. Uncomfortable truths are just that, uncomfortable. The answer to 'Why won't you go back to your country, you terrorist?' is the most uncomfortable answer I can give, barring the current status of aboriginal street cats.
Sikhs like myself have borne the brunt of the backlash through our forced subjection to hate crimes, bullying, and job discrimination. In [Date] , a misguided gunman took the lives of six Sikhs who were praying peacefully in their house of worship in Oak Creek, Wisconsin. Their families, through their tears, asked the nation, like I continue to ask myself, "Why?"
The uncomfortable truth is that as a society, we have not found a solution to the growing trend of extremism and hate crimes— we failed at the whole "freedom of religion" clause in the Bill of Rights. The media tells us that these crimes are carried out by individuals that are ignorant and motivated by hate. I would personally call them losers, but that would solve none of underlying system problems that have grown from anti-immigration rhetoric. When my cousin joined the US Army, he was told that he'd have to cut his beard and hair. Every time I tell that part of the story I can't help but guffaw at how ridiculous it sounds. My then eleven-year-old angst came to a climactic fruition hearing those words—it was a call to action.
I helped to gather signatures for a petition to Robert Gates , then Secretary of Defense, pleading with him to allow Sikhs to serve without having to cut our hair. We garnered over 15,000 signatories , receiving generous media attention. We called and convinced our local congressional offices to support this issue. I created a Facebook page to help spread awareness, and helped to organize fundraisers to help fight this ban on our articles of faith. Our message is simple. Through service, we can push back against both hate and intolerance. But, if the largest employer in the U.S. does not allow us to serve with our articles of faith, then we will continue to be victimized as outsiders, contrary to the founding principles of our nation.
I'm proud to say my cousin deployed to Afghanistan as the first Sikh to be granted a religious waiver in nearly a generation. He saved countless lives as a doctor on the front lines of war and was awarded the Bronze Star Medal for his efforts. But, (there's always a but) Sikhs today still face a presumptive ban. Despite being in perfect—for the army's sake—physical condition, I cannot join the US Army because of my hair.
So now the uncomfortable story that was the uncomfortable answer to an uncomfortable question comes to an uncomfortable ending. And, like all great uncomfortable answers, I never really answered the main question. I don't have the answers to why people do the hateful things they do. But by wearing my turban proudly every morning, by answering questions when they come up, by being willing to talk about everything that is wrong, I become a personification of what is right. My solution to the systemic problem starts with me.
Why This Essay Works:
Having a unifying idea is key to successful personal statements. Find your deepest idea or realization and focus your essay around that.
Find a way to showcase your achievements while connecting to broader, more universal ideas.
Connecting your ending to your beginning is a powerful way to bring your essay full circle. A great conclusion expands on your ideas introduced earlier, while leaving some room for more to be said.
Personal Statement Example #2: Film and Theater
This student's essay was accepted to USC , among other top schools. It's topic is seemingly simple—taking walks—but the author brilliantly shows how even in the mundane there can be meaningful reflections.
"One of the parents emailed me, saying their daughter came home terrified because of your lunch-time horror stories."
I was in third grade, and Mrs. Brewer pulled me aside at lunch. She leaned down - barely, however, as she was already so short - and gently grabbed my shoulder. Her lips were chapped and pink and wisps of her soft gray hair outlined her round face.
Without a mirror, I already knew my cheeks were red. The idea of getting in trouble engulfed my face with heat and tingled the tip of my nose. "It's okay!" she assured me, with an air that suggested she found the whole situation amusing. "I just wanted to tell you so you could stop. You aren't in trouble." I granted a small nod, my mouth drier than the Sahara. She stood and patted my back. "Alright."
That was the first time a story I created had ever affected anyone else ; part of me danced in the sunlight, while a larger part of me ruminated in the dark, worried about the trouble I may have caused because someone's daughter came home terrified thanks to some chubby, nerdy girl's ghost stories. However, for that chubby, nerdy girl, those scary campfire stories were her door into the A-list social crowd of the lunchroom; the popular girls in my grade invited me to their table every day. Granted, I knew they only wanted me for entertainment. But, man, it felt good to be wanted, and it still does.
When my films affect other people, I feel joy. For example, "Cardboard Castles" is a drama I co-directed about a father with a terminal illness grappling with the challenges of explaining to his daughter that he is dying. When I watch it with an audience and the audience begins to cry, it means I have successfully conveyed a story that connected deeply with others. There's not a feeling in the world like it.
From creating make-believe scenarios with dollhouses to Scooby-Doo movies made by my cousins and me to producing my own films, stories follow me like cats follow laser pointers. I feed off of other people's energy like a new-age carnivore. I am fascinated by the human experience and enjoy thinking, talking, learning, and even complaining about it. With this in mind, it makes sense that I talked to random strangers as a toddler, loved history class, and have participated in student council since I attended a school that offered it.
To build on this, storytelling is one of the most human things we do. As far as we know, humans are the only species who do this. From cave walls to the Globe Theatre to online fanfiction , humans have been telling stories since we could think. Now, I find myself considering a career path, and I have concluded with certainty that I want–no, need –to collaborate with others to celebrate the human experience.
So, here I am, pushing forward with my motivation to become a successful director. I want to influence filmmaking in a revolutionary way. I want to be an auteur. I want little girls to look up to me and see that directing is something they can do. I want to win awards. I want to mentor young filmmakers and help them overcome obstacles. I want to push limits and break glass ceilings. I want to tell stories the world needs to hear. I am so fortunate to have found a profession that combines all of my skills and passions into one expansive field. My leadership, resilience, creativity, and drive are like a delicious soup served at one specific restaurant: the film industry.
This essay has lots of moments where the author's character comes across vividly. By using conversational language and interjections like "I want to—no, need—to...", the author has a clear "voice" and you can easily imagine them as if they were speaking directly to you. This student also showcases self-awareness and a sense of humor, by using slightly self-deprecating phrases like "some chubby, nerdy girl" and by recognizing how the social approval of sitting with the "popular girls" was enthralling at the time. Self-awareness is a highly valuable trait to portray, because it shows that you're able to reflect on both your strengths and weaknesses, which is a skill needed to be able to grow and develop.
This author manages to tie in their activity of producing films and reference them specifically ("Cardboard Castles") by connecting them to their main point. Instead of listing their activities or referencing them out-of-the-blue, they show how these accomplishments are perfect examples of a greater message. In this case, that message is how meaningful it is to connect with others through storytelling. To write about your activities and achievements without seeming arbitrary or boastful, make them have a specific purpose in your essay: connect to a value, idea, or use them as examples to show something.
In the intro of this essay, there are some descriptions that seem fiction-like and are ultimately unimportant to the main idea. Sentences that describe Mrs. Brewer's appearance or phrases describing how their teacher stood up after talking to them ultimately don't contribute to the story. Although these provide "context," the only context that admissions are interested in is context and details which have a purpose. Avoid writing like fiction books, which describe all the characters and settings, and instead only describe exactly what is needed to "go somewhere" in your essay.
What They Might Improve:
This essay has a strong hook which captivates the reader by making them ask a question: "What are these lunch-time horror stories?" By sparking the reader's imagination early on, you can draw them into your writing and be more engaged. However, ultimately this is somewhat of a letdown because these intriguing "lunch-time horror stories" are never described. Although it may not be completely necessary for the main point, describing one example or hinting at it more closely would be satisfying for the reader and still connect to the main idea of storytelling. One idea is to replace the conclusion with a reference to these "lunch-time horror stories" more vividly, which would be a satisfying ending that also could connect to filmmaking and storytelling. In general, anticipate what the reader will be looking for, and either use that expectation to your advantage by subverting it, or give them what they want as a satisfying, meaningful conclusion.
Although this conclusion could work as is, it could be stronger by seeming less arbitrary and less "fancy for fancy sake." Often, a good strategy is to connect your conclusion to something earlier in your essay such as your introduction or specific wording that you used throughout. In this essay, it could work much better to end by revealing one of those "lunch-time horror stories" in a way that also emphasizes their main point: how storytelling is a powerful tool to connect people.
About This Personal Essay:
Personal statement example #3: romanian heritage.
This personal statement worked for UMichigan , among many other top schools like MIT, Rice, UNC at Chapel Hill , University of Pittsburgh, UW Madison, and more.
This author is able to vividly bring you into their world using cultural references and descriptive writing. You can practically taste and smell Buni's kitchen through her words.
Rica nu stia sa zica rau, ratusca, ramurica. I stared at the cracked ceiling of my bedroom in Romania, repeating the eight words under my breath. Rica nu stia sa zica rau, ratusca, ramurica. More than anything, I wanted to roll my r's, to speak Romanian without the telltale American accent. The simple exercise became a prayer. Rica nu stia sa zica rau, ratusca, ramurica. More than anything, I wanted to assimilate into the country that was my second home.
My problems with identity probably sound familiar to many children of immigration. I felt most at home when surrounded by Romanians. I ate mici on the Fourth of July with Romanians. I met my best friend through the Romanian community. But when I spoke Romanian, I was something else: an American. I wanted to demolish that language barrier, to jump up and down on its remains, to destroy what marked me as an imposter, a pretender, a fake.
Instead, I ran away. When my parents spoke to me in Romanian, I answered in English. When my friends called me a "fake Romanian," I laughed. I chose to distance myself from my culture, and I made sure everyone was aware of that choice. But beneath the surface I felt adrift in a sea of ambiguous identity. I wanted to feel at home in two cultures; instead I felt like an outsider to both.
About two years ago, I caught the baking bug. Starting out with pre-made mixes and rock-hard chocolate chip cookies, I worked my way up to custards, traybakes, and the occasional cake. I loved the methodical, precise nature of baking and came to appreciate the chemical underpinnings that made it possible. Though I did bake for myself, I baked mostly for others, revelling in the warm nods and crumb-filled smiles as people tasted the cake I'd spent the weekend making.
As I started baking more on my own, I began leafing through old family recipes scrawled on yellowed scraps or typed up in long-forgotten emails. The aromas of cornulete , fursecuri , and saratele soon wafted through our house, evoking memories of summers long ago in our grandparent's apartments in Bucharest. The all-too-loud radio in Buni Doina's kitchen as she labored over prajituri de cirese . Plucking gogosi from the fryer with Buni's scoldings ringing in our ears. Watching Buni spoon generous amounts of honey and ground walnuts atop steaming mucenici . On some days, I imagined Buni's expert eye watching me stretch dough into clumsy figure eights, five thousand miles away.
Buni's most important baking lesson, though, was not about moisture or measurements. Like me, Buni Doina can be overbearing at times, stubborn in the face of offered help, unyielding in her ways. But in the kitchen, dusted in powdered sugar, there is no denying her devotion to our happiness. Every stir of her wooden spoon is a step back to the common ground that unites us, fueled by constant, unrelenting affection. Her baking is not confined to an amalgamation of sugar, butter, and flour. It's an outstretched hand, an open invitation, a makeshift bridge thrown across the divides of age and culture.
Thanks to Buni, the reason I bake has evolved. What started as stress relief is now a lifeline to my heritage, a language that allows me to communicate with my family in ways my tongue cannot. By rolling dough for saratele and crushing walnuts for cornulete, my baking speaks more fluently to my Romanian heritage than my broken Romanian ever could. Making my parents the desserts of their childhood, seeing their warm, nostalgic smiles as they taste that first bite of cremsnit , I reconnect to our family and culture. Through baking, I've come to see food not simply as sustenance, but as a universal language, a way to say the unspoken and voice the impossible.
This essay starts off by posing a challenge, which is typical of essays. But rather than showing how they overcame this particular challenge of speaking Romanian without an accent, this reader shows how something unexpected—baking—came to satisfy what was missing all along. By the end, this creates a conclusion that is both surprising, connected to the beginning, and makes perfect sense once you've read it. In other words, the conclusion is inevitable, but also surprising in content.
This student uses Romanian words to help exemplify the culture and language. If you're writing about a culture, using foreign language words can be a compelling way of adding depth to your essay. By including specific terms like "muni" and "cornulete," it shows a depth of knowledge which cannot be faked. Always use specific, tangible language where possible, because it is "evidence" that you know what you're talking about.
This student exhibits strong self-awareness by noting characteristics about themself, even some which may not be the most glamorous ("can be overbearing at times, stubborn in the face of offered help"). Rather than telling the reader flat out about these personal attributes, they are able to discuss them by connecting to another person—their grandmother Buni. Using another person to showcase your own character (through comparison or contrast) is a literary "foil," which can be an effective way of showing your character without stating it outright, which generally is boring and less convincing.
This student doesn't focus on surface-level ideas like "how they got better at speaking Romanian." Instead, they reflect in a creative way by connecting the Romanian language to baking. Revealing unseen connections between topics is a great way to show that you're a thoughtful and clever thinker. Ultimately, having unique ideas that are specific to you is what will create a compelling essay, and this essay is a perfect example of what that could look like.
Learn the secrets of successful top-20 college essays
Join 4,000+ students and parents that already receive our 5-minute free newsletter , packed with top-20 essay examples, writing tips & tricks, and step-by-step guides.
Personal Statement Example #4: Person of the Woods
This essay was accepted into Dartmouth College . It is a brilliant example of showing how any experience, even those which originally may have been unpleasant, can be the topic of meaningful reflection.
I am a person of the woods , and every summer when I come back from my canoe tripping camp, I have transformed from the city dweller that defines ten months of my year to the wilderness man my friends jokingly call me. Canoe tripping is so much more than carrying a canoe or a pack , or paddling lakes bigger than my whole city; it's about the people you're with, the friendships you create, learning about yourself, and your relationship with your surroundings.
I have spent every summer since I was seven at Camp Pathfinder, building friendships with people who were so different than me each year. Pathfinder has a way of bringing people together from different backgrounds, sides of the continent, even countries, and bonding them for life. I have friends all the way across my continent in Los Angeles, friends who I'd never seen before who actually live on my street, and even friends who live in Spain . Going across the trails with packs half our size and more than half our weight, or canoes sixteen feet, you get to know each other well and deeply. My friends range from seven years old to sixty-three. At Pathfinder, everyone is equal and everyone is in the same boat, or canoe for that matter.
When I first went to camp, I loved being on the island, but hated canoe tripping. Being forced to carry a pack and traveling by canoe was awful. Where was the fun in sleeping in small tents with an absurd amount of mosquitoes and aching after portaging? I came home crying that first summer, but for some odd reason, I was drawn back. It took four years until, finally, I understood. I went on a twelve day canoe trip and it clicked; I had the time of my life, and I was hooked. Since then, I've come to appreciate not only learning about the people I am with, but the environment that surrounds me. The sunsets in Algonquin Park are the most beautiful on Earth, seeing water at the end of an arduous portage feels greater than spying land from the lake, the sound of a loon has an unmatched purity, and the fog on the water draws you to it.
My friend Aidan has taught me to push myself harder than I thought possible; Tate taught me there is no rest until we have made the trip as good as it can be for the younger campers; Gabe showed me that laughter is the best way out of any situation. From Rohan I've learned there is always a solution, and from Grady I've learned that it IS possible to encompass all of the ideals that define each of us. From me, they say they have learned leadership, and I hope that is true.
Anywhere I go, I can meet someone with some strange connection to Pathfinder and this common ground alone allows us to talk on a more intimate level, passing the "get-to-know-you" stage of acquaintances . We bond over past staff, mutual friends, canoe trips, lakes in the park, and our beautiful, red, cedar-strip, canvas canoes. Pathfinder has jokingly been referred to as a cult because of the way we religiously worship our "sacred" island. The scary part is, this is true. We worship the canoes that allow us to travel and we thank the great spirit, who constantly watches over us.
In reality, it is more similar to one large family with thousands who share the one hundred five years of its history. Our days of canoe tripping and pushing each other connects us deeply. When we sit around the fires at the end of the day, we don't need to talk; we just need to relax and enjoy one another's company. And as we lay down our heads, on our soft balsam beds, we thank the great spirit that our blood runs Pathfinder red.
Using visuals, like descriptions of scenarios and environments, can help bring the reader into your world. However, make sure that all of your descriptions are relevant to your main point, or else they could be distracting. For example, in this essay it would be unnecessary to describe what they're wearing or the appearance of canoes, but it makes sense to describe the nature as it relates to the main topic.
People are not isolated units. Instead, everyone depends on and is defined by those around them. By showing how you relate and connect with other people, you can provide insights into your character. In this essay, the student does a great job of delving into their strong friendships, particularly what they've learned from their friends.
Admissions officers love to see self-growth. Showing how your perspective on something has changed (in this case, how they went from disliking to loving an activity) conveys a development of your character. Ask yourself: what preconceived notions did I have before, and how did they change? This student reflects in a humble way, by first emphasizing what they've learned from others, before offering up what they might have contributed themselves. Always try to have a tone of gratitude in your essays because it makes you more likeable and shows strong character.
Personal Statement Example #5: Beautiful Walks
The most beautiful part of my day is when I walk.
Every morning before school, I put on my grandmother's plush red coat, tie my white Keds, and begin on a fifteen minute journey. The rhythmic motion of my limbs, the caress of the sunlight upon my skin, this is what guides my mind to achieve clarity. My mental acuity allows me to conceive fascinating ideas, to spill through the infinitudes of philosophical reflection, and experience captivating intrigue.
Growing up, walking was used as a means of attaining peace in a time of instability. When it became painful to hear my mother fight with men I was supposed to love, my outdoor solace distracted the pain from amplifying. While gazing upon some classic Virginia evergreens, I questioned.
Why do some stars end up as black holes? What makes my eyes dark blue? How do owls turn their heads all the way back?
I dared to find explanations, letting my tiny fingers tear through pages of astrophysics books and biology encyclopedias. I drowned in documentaries about the stars and studied YouTube videos of violinists playing Paganini. And when my grandparents came to visit me during times of hardship, I asked them about ballet and music and DNA, thirsting to discover my breathtaking world.
As a result of my flourishing inquisitiveness, I inevitably developed a fascination with my family that encouraged me to learn about my family's walks. These were not walks in the purely literal sense, but rather walks generated by journeying life itself. My mother and grandmother's encounter with oppression and assault while living in Iran aroused in me a fierce fervor for combating evil. Yet my adoptive father and grandfather's encounters with plummeting aircrafts and chemical weapon attacks instilled an intense wonder about the psychological and moral implications of war. Moreover, these experiences intensified my thirst for learning and a desire to become a positive contributor to our ever-competitive global society. To quench this thirst, I submerged myself in my own ocean of intellectually invigorating walks.
These walks have provided me invaluable experiences: I have toured the streets of Nuremberg with Hegel, idolizing his ideas on human consciousness. But I have glided across the glossy tiles of Hwa Chong Institute with my Singaporean research partners, latching onto the scientific complexity that drips from their lips. I have trudged past the mud-brick houses of Tehran with my great-uncle, marvelling at the blossoming political intellectualism within Iranian artists. Yet I have shrunk my frame into the dimensions of my pHEMA-VP hydrogel nanoparticles, exploring its polymeric networks with excitement and awe.
My movement has fueled my hunger to learn more about biology, my desire for my cosmetic business to excel, my romance with learning political philosophy. This movement, this is what defines me. Indeed, my walks have also taught me how my intellectual endeavors satiate my love for the journey more than for the destination. For it is the pursuit of knowledge, with all its undulations, which electrifies the lover of wisdom more than the knowledge itself.
In fact, arriving at my destinations have often provided my spirit a sharp, bittersweet sting. Like the stub end of a cucumber, I have tasted the unpleasantness of departing the people who have taught me and the experiences which have coached me: time has grinned at me with a gleam of schadenfreude. But I have also savored the sweet, ironic enlightenment that destinations provide: there is no end to my experiments in life. I will never cease to develop inwardly. My life is one that has converted the pursuit of intellectual endeavors from the machine of my destiny into the servant of my will. Walks have taught me to be patient, but to also live passionately and authentically. With my plush red coat and white Keds, I walk onward, for the wisdom of life is gained by walking through life itself.
Personal Statement Example #6: My Father
This personal statement was admitted to Michigan in recent years. It is an outstanding example of how you can write about topics that are often cliché if done poorly, such as the death of a family member.
But unlike other essays, this one works because it has a unique take and genuine approach to the topic that makes it come off as heartfelt.
Common App Prompt #2: The lessons we take from obstacles we encounter can be fundamental to later success. Recount a time when you faced a challenge, setback, or failure. How did it affect you, and what did you learn from the experience? (250-650 words)
His eyes stared back at me with contentment. Neither he nor I, the baby girl on his lap , are smiling, but there is a sense of peace, of quiet happiness about us. I hold his wrist in one hand, my other grasping a bottle of ketchup. He holds my tiny leg and my waist, propping me up. His wedding band gleams in the midafternoon sunlight.
That same ring catches the light in my bedroom, the bedroom he painted yellow when I was still the baby in the photo. My mother gave it to me for my sixteenth birthday, and it flashes purple when I move my hand. Staring at my reflection in the ring's surface, I can still see the baby girl in the photo. I have the same round face, the same brown, almond-shaped eyes. For the first time, I have something tangible to remind me of him -- something more substantial than our shared love of puns or 16-year-old photographs that curl at the corners.
That picture has stayed the same for 16 years. My dad passed away before I took my first steps. I have no conscious memories of him. My mother did her best to make my childhood as normal as possible, but my dad's loss still hurts. It is a strange feeling not to know what my own father's favorite color was or what foods he liked.
I was most fascinated by my mother's stories of his career. Driven by a desire to emulate him, I decided I wanted to prosecute corporate tax fraud for the IRS, as he had done. If I was unable to know him, choosing his career path felt like the most substantial connection I had to him. I wanted to make him proud to be my father.
For much of my life, my dad's most discernible presence came through Social Security survivor benefits or checks from his pension fund, supporting our family and compensating for my mom's sporadic employment. My health insurance was provided through Medicaid. These programs leveled the socioeconomic playing field so that my family had one less thing to worry about. So we could afford to focus our limited finances on things like extracurricular activities or saving money to further my education.
Slowly, my desire to become an attorney became less about becoming my father. The older I have grown, the more I have realized the necessity of programs like Medicaid and Social Security, how changes in entitlement programs affect the everyday lives of Americans dependent on them: if Medicaid suffered cuts or my pediatrician's accepted forms of insurance changed, I went months at a time unable to see a doctor. Through this experience, I discovered a passion for civil rights law. I want to aid others in danger of losing the same programs that have been instrumental to my success -- to help those that need additional advantages to gain the same opportunities as their peers.
Even many of my close friends do not ask why I wear the same ring every day; I keep the story personal. Writing about my dad is difficult. I rarely talk about him with anyone, even my family. I prefer my ring to be a silent symbol of our relationship. Our connection is intimate, and sharing the ways that I feel his presence in my day-to-day life makes me feel exposed. I have never written in this much depth about the ways losing my dad has affected me.
Addressing my greatest vulnerability has forced me to think about the example my dad set for me, despite being unable to play the role in my life he deserved. His legacy helped me form my greatest aspirations. Embodied in my story is the story of someone I barely remember, yet has inspired me more than anyone , someone who has given me so many traits that have made me the person I am today.
Writing about a tragedy like a loss of a parent is a tricky topic for college essays. Many students feel obligated to choose that topic if it applies to them, but it can be challenging to not come across as trying to garner sympathy ("sob story"). This student does a graceful job of focusing on positive elements from their father's legacy, particularly the inspiration they draw from him.
This student does a great job of connecting their educational and career aspirations to their background. Admissions officers want to understand why you're pursing what you are, and by explaining the origin of your interests, you can have compelling and genuine reasons why.
In this essay, the student writes from their hypothetical perspective as an infant. This doesn't quite work because they likely wouldn't remember these moments ("I have no conscious memories of him"), but still writes as though they do. By writing about things you haven't seen or experienced yourself, it can come across as "made up" or inauthentic.
Personal Statement Example #7: Self-Determination
My head was contorted to the left in a painful, awkward position in which the tip of my head brushed the top of my chest. It was as if a puppeteer had gained control of my now jerky, wooden-like legs ; I could not walk without aid. My whole body was so weak that simple movements like lifting a glass of water exhausted me. Therefore, I had to be fed, bathed, and clothed as if I was an infant. My speech was extremely slurred and incomprehensible. The physical problems were not what destroyed me the most, however; my mental cognition was severely inhibited. I could not successfully read, write, or even keep up with simple plots of television shows. Everything moved too fast for me. I'd just finished learning about complex trig identities, and I now couldn't even count to ten!
I'd developed a sudden, severe, rare form of dystonia just after my junior prom, but I have never believed in the quote "Where there's a will, there's a way" more than during my miraculous recovery, which revealed that my illness occurred to encourage me to stretch my supposed limitations in life's journey.
My high school principal froze my grades where they were at, but my mother had to contact the college I was dual enrolled with to extend the time to take my French and trig finals. I'd doubted I could even pass my finals due to my current cognitive state. My friends and family held back tears when they visited me. Their eyes stared at my stark white neck brace and awkward limbs, and their ears strained to comprehend my unintelligible speech. I did not react. I could not react. I felt like an empty shell of a human because I could not feel any kind of emotion—happiness, anger, fear, or sadness. I was simply being. Precious values my parents instilled in me–to maintain my faith and to crave the expansion of my knowledge– were gone. Prescribed medicine relieved my pain, but the various neurologists I'd seen could not determine how long I would be in this state; I believed God wanted me to be mentally and physically handicapped for the rest of my life .
Then one day, after many hazy days of nothingness and being unaware of the passage of time, my mother asked me morosely if I would like to enroll in an online school or drop out of school altogether since my condition was not improving. Her words echoed in my mind, and I was immediately drawn out of my vegetative state because I was horrified at the potential reality of my dreams being crushed from something I had no control over. I refused to accept my supposed fate.
I was the one thing in life I had control over.
Every day, I exercised my legs by taking my dogs outside, checking the mailbox, and walking around my room. Instead of watching new shows or reading books, since I could not keep up, I watched movies that I'd regularly watched to practice reading subtitles and interpreting information. Who would've thought that Walt Disney's Tarzan and Pixar's Bee Movie would be some of the most vital tools of my healing process?
For my trig class, numbers appeared to be Latin. However, after many weeks, I finally was able to solve problems and learn at the original rate I did before I got sick. As for French, I studied it every day to combat my weakened recall. Eventually, towards the end of the summer, I took my finals and aced them, and this success encouraged me to continue to strive for more successes, varying from learning new French words every day to starting my own music business. From my sickness, I realized that even the darkest points of your life occur for a reason, and any success begins with a powerful, true sense of self-determination .
Some of the best essay topics are dealing with challenges you've faced, because difficulties make it easier to reflect upon what you've learned. Admissions officers ultimately are looking for self-growth, and showing how you've handled personal challenges can demonstrate your new understandings as a result. However, avoid talking about "tragedy" or difficulty without a clear purpose. Don't write about it because you think "you should," only write about challenges if they are true to yourself and you have something meaningful and unique to say about them. Otherwise, it can come off as trying to garner sympathy (i.e. "sob stories") which admissions officers generally dislike.
More convincing than telling admissions officers, is presenting them with "evidence" and allowing them to come to the conclusion themselves. If you want to show the idea "I couldn't learn due to this condition," it is far more effective to do what this student did and say, "I'd just finished learning complex trig identities, and I now couldn't even count to ten." When drafting, it is normal and okay to start off with more "telling" as you get your ideas on paper. But as your essay progresses, you should transform those moments of "telling" into more powerful and convincing moments of "showing."
Having meaningful reflections is a critical part of having compelling essays. But make sure your takeaways are not surface-level or generic. Each admissions officer has likely read thousands of essays, so they are well aware of the common ideas and tropes. Avoid cliché ideas at all costs, because it comes across as forgettable and unoriginal. Instead, it is okay to start with surface-level ideas, but keep asking yourself probing questions like "Why" and "How" to push your ideas deeper.
This essay tells a nice story of overcoming their physical impediment, but ultimately lacks meaningful reflections in the conclusion. Too much time is spent on "the problem" and not enough on how they overcame it. Your conclusion should have your best, most compelling ideas in your entire essay. Try ending your essay by connecting to the beginning with a new perspective, expanding on your idea with a new takeaway, or connecting to broader, more universal themes. Avoid having a conclusion that "sounds nice," but ultimately is lacking in meaningful content.
Personal Statement Example #8: Game Design Music
This essay was admitted into Cornell University . It discusses a common conflict of ideology that comes with pursuing the arts. What the author does brilliantly is show how that conflict was reconciled, as well as how it changed their perspective.
" If you care about your future, you shouldn't allow yourself to think such things. "
My mom used to tell me this a lot. She'd always disapproved of my passion for the arts.
My dreams are a few sizes too big for me and my parents make sure I'm well aware of it. In an ideal world, I'd have a knack for composing and singing sappy ballads and I'd be well on my way towards making it big in Korea's music industry.
However, my parents are firmly against my making music for a living. They'd rather have me study a more academically inclined subject, like law or business. I can't blame them, either -- socially, any career in the arts is looked down upon. It's true that fine arts careers are not as financially supportive as careers in scientific or mathematical areas of study. Music and arts are usually for consumer enjoyment, while science and math have real world "purpose". However, without fine arts, our worlds would be empty and monochrome. They hold so much importance in our lives, yet people disregard them and forget that there are people behind these masterpieces of lyrical art, writing songs for a living.
During my more frivolous years, I used to dream of becoming a singer-songwriter. Every time I brought it up with my parents, they'd laugh in my face and ask if I was joking. They'd say that if I truly cared about my future, I shouldn't allow myself to have such dreams. It's hard to become successful, they'd say, and compare me to all the people that have tried and failed. It was a little discouraging, to say the least. I hit the looming wall of my dilemma just last year -- how could I reconcile my passions with my parents' wishes? Was there even a solution out there?
Eventually, I came to understand their viewpoint. It's hard to deny the fact that careers in STEM are more profitable and sustainable. I still retain my love of music and desire to continue working on my ability, but now I've found another outlet of creativity: programming. The way so many components interact and come together to become something as equally as beautiful as song lyrics, albeit in its own way -- a polished mechanism, an aesthetic webpage, an organized and concise block of code. I used to be so reluctant to test the coding waters, content to reside on familiar shores, but it wasn't difficult to experience the incredible joy of working through and solving problems.
As soon as I stepped into the world of computers, it felt as though a hundred doors had just opened in front of me. I could peek through the doorway of entrepreneurialism or the entryway of graphic design. I could easily get involved with AI and its moral questions, or create my own universe and every character. I could even stir in my passion for music by working with electronic music. And I think I've solved my dilemma.
I discovered the concept of game design as an industry during the summer before senior year, when I had the pleasure of speaking to Sheri Graner Ray , a game design veteran. She told me about all of the different divisions -- the programming, the writing, and the audio -- and her own company, Zombie Cat Studios. She told me about her work in gender inclusivity within the industry. And once I kept searching for more, it felt as though the world of game design had been created for me. For the first time outside of music, I felt an incredible excitement to chase after a new dream. Being able to appease my parents was an added plus.
In the end, I don't count on getting my parents' approval of my passions any time soon. I hope to be able to prove myself to them eventually.
In this essay, the author does a fantastic job of showing how they are thoughtful in considering the perspectives of others, even though they may disagree. Showing that you can entertain ideas that you may disagree with is an admirable trait that admissions officers love to see, because intellectual discussion is all about trying to see other people's views. When writing about things that you may disagree with, try to play devil's advocate and see things from their point of view. Doing so will make you come off as thoughtful, understanding, and inquisitive, and it will strengthen your own viewpoint if you can identify arguments against it.
The best essays help admissions officers understand how you think about things. One strategy is to offer up questions to explore. These can be questions that arose during a particular moment or questions that you're reflecting upon right now. By using questions in your essay, you'll also present yourself as a thoughtful and curious thinker. Ultimately, you want to help the reader see things from your perspective by showing your thought process.
A good starting place for reflection can be in comparing and contrasting different topics. This could finding the similarities and differences in an extracurricular and an academic class, or any other number of things. By finding the similarities in things often thought of as "opposing," or finding the differences in things thought of as "similar," you can get to interesting ideas. Comparisons are useful because they force you to think from a different viewpoint. For example in this essay: How does "programming" relate to "song lyrics"?
This essay ends on a note that feels somewhat off-topic and not as interesting as their main idea. The conclusion leaves more to be wanted, as the reader ends up thinking: Are you simply seeking the approval of your parents? Or are you carving your own path in life? Or does the answer lie somewhere in between? Avoid ending your essay with a tangential idea. Instead, a strong conclusion is often closely related to the main point of your essay, but with a slight twist. By planning out your essay before writing, you can make sure that each point (from start to finish) connects the way you want it to and that your conclusion ends on a strong, well-connected note.
Personal Statement Example #9: Speech and Debate
I was still high off the competition, poring over ballots by the soft streetlights as we drove. "Are you sure you want to do this?" My Dad was worried about me. Worried about my world crashing down around me, losing friends, being crushed by hate. Scarred by controversy. I laughed it off, and we rode in silence.
Forgive the melodrama: this is a story about being a dissident in an authoritarian regime, but it's a fun story. From 12 years old, I grew up in the NCFCA—the National Christian Forensics and Communication Association, a homeschool speech and debate league. My friends and I joked that the only difference between fascist Italy and the NCFCA is that in Italy, things at least ran on time. But this is how my political awakening began: a summer debate camp in [Date] that my parents sent me to because I "always argued." I was hooked.
Politically, the NCFCA is conservative. Not totally homogenous , but Christian and homeschooled. At the same time I was learning debate—how to think—in that context, my Dad and I started watching The Daily Show with Jon Stewart and talking about its subjects. This duality was key: as I developed my own, left-leaning views, I was surrounded by very smart people who disagreed with me. I had instant access to the best arguments against my beliefs—instant access to the best tools to refine them. Beyond that, though, it imparted empathy: seeing a wide range of views held by people that I liked and respected (and still do) made me want to understand. I loved it.
Fast forward to my second or third year in the league. I wanted to have some fun. I emailed the regional coordinator, asking if there's a rule against a speech advocating for same-sex marriage.
The answer? "No, but people wouldn't like it." That was fine. That was the point .
Why do a persuasive speech if everyone already agrees with you? The first draft of the speech was straightforward: establish the separation of church and state, then outline the secular arguments for gay marriage. Watching everything from disgust to bemusement play across my club members' faces as I gave the speech , hearing the note of concern that didn't quite mask the edge creeping into the critique, I tried again. I built a theological argument, established common ground with my audience, and I was going to persuade them. I never got the chance. A couple months before competition season began, we were pulled aside at club. The hushed tones, the guarded expressions—the room was heavy with quiet, administrative displeasure. It wasn't a two-sided conversation. They told me two things: I couldn't give the speech in club (because controversy has no place in a debate club !), and the national leadership decided my speech didn't reflect a Biblical worldview. Meaning? Banned speech.
After writing a flurry of ultimately ineffective emails, I did a speech on why we should embrace theological diversity. That speech wasn't fueled by spite—though I do enjoy the irony of its birth, and I sarcastically named the word document "HERESY." Rather, I wanted to make a point. Christian Abolitionism, the Nicene Creed, the doctrine of the Trinity: all once hotly debated products of dissent, iron sharpening iron. Of history's 40,000+ competing theologies, why assume that you've come along and finally gotten the Bible right? I didn't do well with this speech, but I still won : because I am unbroken—not scarred, but emboldened. I saw intolerance, but I also see hope. To this day, some of my closest friendships are built upon discussions of theology and politics, iron on iron, punctuated by laughter. Hope lives in that laughter , because as it dances between us, it brings with it empathy and wisdom.
This essay has lots of interesting ideas about having discussions between people of different viewpoints. This student is able to reflect sincerely about what the benefit of that dialogue is ("iron sharpening iron") and able to draw meaningful conclusions ("hope lives in that laughter") that express deeper ideas. By focusing on these compelling reflections, this student shows themself as a brilliant and thoughtful thinker, while demonstrating what they value: discourse between opposing viewpoints. Rather than focusing on the literal happenings (i.e. giving a speech to their club), the student reflects on what that experience represents more broadly, which allows them to connect to deeper ideas.
This essay is full of details, without being wordy or drawn out. Even small details like naming the show "The Daily Show" or giving a number of "40,000+ theologies" makes their writing much more engaging and compelling. By avoiding broad and vague language, this student paints a fascinating picture that allows the reader to enter their world. It is always better to be specific than to be generic, but make sure that the specific details are always relevant to your point. This essay is a great example of how to do both.
This essay does a fantastic job of creating a "voice." That is, you can easily imagine the student as if they were speaking to you while reading it. To craft this voice, this student uses small moments of more informal language and interjecting remarks that show their thought process. Using parentheses can be a good way to show your voice by jumping in when you have a small remark to add. This student also demonstrates a sense of humor and lightheartedness while still discussing meaningful ideas. The sarcastic remark "because controversy has no place in a debate club!" demonstrates their values (of dialogue between differing viewpoints) as well as showing their sense of personality.
This essay's weakest point is its intro or "hook." In fact, it could work much better by excluding the introduction paragraph and starting off with the second paragraph: "Forgive the melodrama: this is a story..." That short phrase is much more captivating and immediately draws the reader in. The introduction paragraph in this essay is too much of a meandering and vague story: you don't know what they're talking about, and ultimately it doesn't matter. Rather than using a fancy story or descriptions to introduce your essay, try jumping into the "meat" of your essay immediately. Consider using a short, declarative sentence or phrase like "Forgive the melodrama" as a hook, which is more impactful and draws the reader immediately into your essay.
Personal Statement Example #10: Finding Answers
Common App Prompt #3: Reflect on a time when you questioned or challenged a belief or idea. What prompted your thinking? What was the outcome? (250-650 words)
The initial sound of a distant ambulance didn't cause my grandmother any worry as she relaxed and looked out over Eagle Lake in Acadia State Park. She only started to take notice when the third ambulance urgently made its way into the mountains behind them, causing her and her best friend to sit up from their beach chairs. They had been enjoying the afternoon on the beach while my grandfather and his best friend had gone hiking on the popular yet daunting Beehive Loop Trail. Both men were in excellent shape and often found themselves hiking alongside one another.
My grandmother's concern faded rather quickly as sirens fell distant and time passed.
After about 30 minutes, my grandfather's friend ran toward the beach. My grandfather was not next to him. He was not there at all. At that moment, my grandma knew.
"Burt...he was with me...he slipped...he fell...I ran down the side of the mountain, off the trail, but I couldn't find him. The park rangers are looking..." She stopped listening. She could see his lips moving, yet she heard nothing.
My grandfather died that day. As he was only about 5 minutes from the top of the mountain, he lost his balance on a particularly difficult section of the trail and fell over 100 feet. A freak accident. One that could never have been imagined or anticipated. A horrific event which brutalized a man and a family which had been nothing but good to the world.
I never knew my grandfather. He died only 80 days before I was born. But I know the man he was. I know him well. I know that he was a school psychologist, a life he chose so that he could help children who could not help themselves. I know he spent countless hours in the garden so that he could give my grandmother flowers every morning. I know that he spent years with a young boy, the son of a drug addicted mother, taking him to baseball games, bringing him home to dinner, and simply teaching him how to live, despite the poor hand this boy had been dealt.
Most importantly, I know that I did not get to know a man that would have made my life better in every way. I never got to go to baseball games with him. He never was able to cheer for me on the soccer field or basketball court. I know that this great man certainly should have been able to live well past 57, yet he was given an abrupt end. An end that he deserved less than anyone in the world became his reality.
This story has made me question what so many people around me believe is an undeniable truth. Is God real?
I was not raised with religion in my life, despite living in a primarily Christian area. When my friends went to church on Sunday, I watched the Wiggles. I went to many First Communions, cheering on my peers without knowing what I was really celebrating. I have listened to countless prayers and promises made to Jesus, while I sat awkwardly alongside. Sometimes I would feel jealous that I did not have God to look after me, despite not knowing what God was. I never believed or didn't believe in God, I just never knew.
The story of my Grandfather's death is what sparked my curiosity in this matter. I've always wondered why people believe in God, or what has proven to them the reality of God. I've asked myself questions like, "Why, if God is all-powerful, would he end a great man like my grandfather's life?" "Why wouldn't he cause this pain to a murderer or rapist?"
My questions are still unanswered, and I'm not educated enough at this point to determine an answer for myself. Maybe as I grow and learn, I can find an answer.
This essay repeats a lot of the same ideas or information, just using different words. Rather than "getting to the point," this repetition makes the essay feel meandering and like it is going nowhere ultimately. When drafting your essay, it is okay to have repetition (your drafts shouldn't be perfect, after all). But when editing, ask yourself with each sentence: does this add something new? Is this necessary to my main point? If not, you should exclude those sentences.
This essay starts off with a drawn-out story of the tragedy involving the author's grandfather. Most of this story is unnecessary, because all that really matters for this student's main idea is the fact that their grandfather passed away from a tragic accident. Details about his grandmother or his grandfather's best friend are unnecessary and distracting.
An important "rule" in college essays is to only write from your perspective. That is, don't describe things that you couldn't have seen or experienced. In this essay, the author spends a lot of time describing their grandfather's incident as if they was there to witness it. But we later learn that the author was not even alive at this point, so how could they be describing these things? On a smaller level, don't describe yourself from an outside perspective. For example, instead of, "I grimaced when I heard the news" (how did you see yourself grimace?) you could say, "I felt my stomach pang when I heard the news."
Your ideas are most valuable in your essays. Admissions officers want to see how you think, and having interesting ideas that are unique to you is how you demonstrate that you're thoughtful and insightful. Avoid surface-level ideas at all costs, as it comes off cliché. It is okay to start with more generic ideas, but you should always delve deeper. To get at deeper and more unique ideas, the key is to ask yourself questions. For example: Why is this the case? Why don't things work differently? What does this mean for other people? What does this represent? How can I apply this to other areas of life?
Personal Statement Example #11: Connecting with Others
Common App Prompt #5: Discuss an accomplishment, event, or realization that sparked a period of personal growth and a new understanding of yourself or others. (250-650 words)
As I sat alone in a crowded airport, I felt both excitement and nervousness. I took my laptop and opened it to the Facebook profile of my third cousin Joey. I remembered how curious I was the first time I learned about his existence. He seemed just like me. I could not have been more excited, for I was on my way to New Jersey to spend spring break at his parents' house.
It may seem strange that I was so eager to meet a third cousin, as most Americans have minimal contact with relatives as distant as third cousins. Meeting distant relatives meant expanding the family tree, forming new connections, and expanding support networks. Setting down new roots by travelling to New Jersey to meet Joey not only felt right but also necessary.
After landing and meeting Joey and his mom Alla, I felt awkward; we had absolutely nothing to discuss. ​ Maybe visiting people I have never met was a mistake.
That night Alla explained to me that partner dominos was a family tradition dating back 50 years in the Soviet Union. I had never played dominos with a partner. Absolutely stunned, Alla cried, "YOU HAVE NEVER PLAYED PARTNER DOMINOS? HOW THE HELL IS YOUR MOTHER RAISING YOU? " The rest of the night we played partner dominos, and let me admit, I was awful. Nevertheless, I experienced a strong sense of belonging and connection to my heritage by taking part in an old family tradition. That game broke the ice and made me realize that we share a cultural and personal connection; starting with that game, I actually felt like we were family members. Unsure of what else my mom had neglected, Alla inundated me with an entire rundown of my extended family. I learned that I could travel to almost every continent, knowing there would always be someone to whom I am related. Due to my family's Russian heritage, I would always be welcome, adept at partner dominos or not.
A week later when I sat waiting for my flight home, I smiled. People whom I had just met, who had their own busy lives to live, took me in and made me feel welcome. At the end of the visit, I felt as if I had known Joey and Alla my entire life. I had to acknowledge that I had underestimated the need for extended family in my life. Furthermore, as I contemplated the transition from stranger to family member, my mind took me further to comprehend that whether related or not, I would live a more fulfilling life if willing to make vital connections. I consider every person with whom I forge a connection part of my "family" network, regardless of how remote. Though I had thought of "family" as merely a support system, I realized now that it is comprised of the people who, through powerful shared experiences, help one find a place in the world.
When I launch into the next phase of my life, I am hoping to forge relationships with roommates, classmates, and professors. As a global citizen, I am also dedicated to connect with others and help them find a place in this world, just like Alla and Joey did for me.
It's important to create a "voice" in your personal statement, so that admissions officers can imagine your character and personality. Try to write as you would speak, but refined and polished. In this essay, natural-sounding phrases like "...let me admit, I was awful..." humanizes the author and makes the reader feel like they're being spoken to.
This essay is a perfect example of how effective essays don't need to have a super unusual story to be compelling. What makes this essay's story compelling is not necessarily the topic itself (meeting distant relatives), but instead how the student reflects and makes interesting connections to broader ideas. Even seemingly mundane experiences can make for meaningful personal statements topics.
This conclusion works well by connecting to the main story of the essay. However, certain phrases like "As a global citizen" and "I am hoping to forge relationships" are potentially too generic. Instead, try taking your main idea (in this case forming connections with others) and broaden it or connect to more universal ideas.
Personal Statement Example #12: Summer Confidence
As I left home last July to fly nearly 5,000 miles to summer camp in the Pacific Northwest, it felt easier than ever before. Not only had I made the trip each summer since the age of 12, but I had been newly promoted from camper to counselor-in-training (CT), and the prospective change of role filled me with anticipation.
My CT summer last year was by far my most memorable. I finally had the opportunity to impact the lives of the next generation of campers in the same way my own counselors had impacted mine; however, this chance was equally exhilarating and daunting. While it did motivate me to excel at my job and present the best of myself, it also made me increasingly aware of my perceived shortcomings , especially after witnessing many of my peers thrive in their new roles. One became a prominent and well-respected basketball coach, having played at an elite level all through high school, while another was especially gifted at looking after the youngest children, having helped her father raise her siblings back home. Compared to their successes, I struggled to maintain self-confidence as I did not know if my effort was being equally well-received by the campers.
However, one thing I was proud of by the midpoint of the session was the close friendship I had struck up and nurtured with one of the older campers while teaching his sailing class. This build up of trust culminated in him visiting my table one lunchtime and handing me a crumpled sliver of red paper, before scurrying away with a bashful grin. There is a strong tradition at camp of writing heartfelt letters to those for whom you are grateful, and this was one such note. Upon reading it that evening I collapsed onto my bunk, overcome with emotion. I lay there reflecting and reminiscing until late at night, before delicately tucking the paper into my journal. It detailed not only how I had greatly impacted and improved his camp experience, but that 'I had become like a brother to him', which I quote from the letter that is pinned to my bedroom wall even now.
From that moment, my attitude for the rest of the session was markedly more confident, as I had received the assurance I was lacking. I channeled this confidence into teaching, working with the campers, and also into my personal relationships. After thanking my friend for the note, we further connected in an especially memorable conversation, where I shared some of my biggest fears surrounding loneliness, deteriorating friendships with my high school friends, and terrifying upcoming changes in my own life, such as moving abroad for college . In return, he entrusted me with his feelings about his troubled relationship with his parents and how that had affected his mental health, which he later admitted was the first time he had shared that.
The assurance and confidence I gained from the summer did not desert me once I returned home. For one, the practical skills I had gained through counseling made my job as a diving coach far easier, as I had more experience teaching and thus better understood how to productively and positively interact with the young divers. However, the biggest change was in my attitude towards the future. While I confided in my friend about my fear of moving away from the familiarity of home during the summer, upon further consideration it no longer fills me with the same sort of apprehension. The confidence and maturity I nurtured while at camp will continue to serve me well as I move into the next stage of my life.
This essay has a heartfelt moment where the author connects deeply with a camper and feels a sense of genuine gratitude. By showing their newfound connection with a person they were mentoring, this creates a sense of humanity and also tells a lot about the author themself. By talking about other people in your life, you create a literary "foil" which in turn describes something about yourself. Showing how you interact with others can be telling into your character, such as showing your empathy, sense of humor, friendliness, or how you draw inspiration from others.
This essay does a good job of expressing vulnerability, specifically the author's fears about the future and "deteriorating friendships" after going to college. By being vulnerable, these moments feel more relatable to the reader. Showing your struggles (especially emotional ones) can also make your later "successes" feel more impactful when you show how you've overcame them or persist in face of those struggles. By recognizing your flaws or insecurities, you also show self-awareness, which is a positive trait because you need to be self-aware in order to improve the areas of yourself you want to fix.
Although this essay does reflect upon the lessons learned during their time at this camp, the takeaways are ultimately surface-level and not delved into. Rather than saying things like "I had more confidence," it would be more engaging to show how that confidence made an effect and what exactly that "confidence" meant. This essay touches upon some meaningful lessons, but ultimately they fall flat because the nuances of these lessons are glossed over. Phrases like "upon further consideration it no longer fills me with...apprehension" don't delve into the most interesting part: How and why did that fear go away? What changed about your perspective and why? Instead, these are explained away with "confidence and maturity," which are too broad of terms and feel meaningless because they are overused in essays.
In your personal statement, it is completely OK to reference people by their first name. Using names makes your essay more vivid and engaging, while showing a deeper connection that you have with others. Rather than saying "other people" or "one of the older campers," it would be more impactful to use their first name. There are some caveats, however. Don't use their name if you're showing them in a negative light (which you probably shouldn't do anyway) or if you're revealing something personal about them. If you are revealing something personal, you can substitute their name for another name, or ask them for their direct permission.
Personal Statement Example #13: First Impressions
First impressions are everything—even in kindergarten.
I was born with Nonsyndromic Aplasia Cutis Congenita. Basically, I have had a scar on my head since birth, and hair couldn't always grow over it. Up until fourth grade, when I underwent two hair transplants that would allow me to slowly grow hair over my scar, it was definitely noticeable.
What I remember vividly about kindergarten is my new peers glaring at my shiny head with a puzzled look. I learned about my classmates through their lunchbox covers and backpack designs; they saw me as the boy with the scar.
It had a nice ring to it, but I wasn't a fan. Unfortunately, that's what I imagined everyone saw first, and first impressions stick.
In elementary school, it was still my defining characteristic—what separated me from a sea of collared t-shirts and cargo shorts. As I began first grade, the questions started. In retrospect, they were harmless, but they made me feel alienated. I would try to shrug them off, but the benign inquisitions furthered the self-created idea that I was different than my classmates because of something I couldn't fix.
The idea of my peers seeing only my bare scalp when they looked at me, whether true or not, was a nightmare I couldn't shake. It was my most distinct feature, but I didn't want it to be defining. So, I applied myself to my activities. No matter what it was, I always tried to stand out so I wouldn't be seen as the boy with the scar anymore. My hair wasn't something I could control, but my personality was. I wanted to build an identity on my interests and attributes, not have one automatically assigned because of a birth mark.
From art to sports to being one of the only first graders on elementary student council, my desire to distract my peers from my scar was the reason I pushed myself to try new things and work at them, even if it wasn't for the best reason.
As I grew up with it and found hobbies that I genuinely enjoyed doing and talking about, I slowly became more comfortable with the attention that I once shied away from. I found a way, through my activities and interests, to feel comfortable in my skin, whether there was hair on it or not.
I remember walking out of the operating room after my second surgery with a new sense of self, ready to be a different person with a re-created identity and a full head of hair. That didn't happen. I went back to school as the same person I was before, and that was exactly what I wanted—I just didn't know it then. For so long I felt restricted by my scar. It wasn't until hair started growing when I realized I never really was.
I didn't have a sudden epiphany about my scar after the surgery, nor did I feel like a new person. By that point in my life, I had figuratively grown into my scar just as I grew into my brother's hand-me-downs. I found and focused on my interests, and from them I developed an identity that I was proud of, well before I went under the knife.
A caveat of my surgery was that the hair would grow, then one-third would fall off. My scar will never be completely gone, but I no longer feel defined by it like I did in elementary school.
Neither the surgeries or my search for a more redeeming quality completely changed my life, but both experiences made me more confident in my self-perception. I can be whatever I want to be; a scar can't change that. It just took two surgeries and years of nail biting and pushing myself at my activities, some of which I still partake in and am passionate about today, to realize it.
An effective hook doesn't need to be complicated. Often, the best hooks are simple, declarative sentences. By using a short sentence, you'll immediately draw the reader into your essay and create a point of emphasis. In general, avoid long and meandering sentences to start your essay, and save those for later in your essay. Clear and succinct phrasing is often the hallmark of a strong hook.
To convey your ideas more strongly, show them using concrete examples. In this essay, the author does a great job of that by not saying "classmates only saw me for my scar," but instead showing that idea through the memorable image of "I learned about my classmates through their lunchbox covers...they saw me as the boy with the scar." Using tangible imagery makes for a compelling way of expressing your ideas, as it allows the reader to come to the conclusions you want them to, without just "telling" them.
Avoid exaggerating or "fluffing up" experiences in your essays. Instead, be realistic and tell them for what they are. This essay does that perfectly by using phrases like "I didn't have a sudden epiphany about my scar." Avoid using phrases like "suddenly, I..." which are often overused and unrealistic. Most new understandings aren't acquired in one moment in particular, but are developed over time.
This essay touches on some compelling ideas, such as how people can distill down other people into their physical attributes or ailments. However, it would be even stronger to delve deeper into these reflections by asking further questions: Why do we gravitate towards "categorizing" people based on surface-level attributes? What is the impact of only be acknowledged for surface-level characteristics by others, but knowing that you have much more depth to your character? This essay has some meaningful ideas, but other ideas such as "I can be whatever I want to be" feel surface-level and somewhat generic.
Personal Statement Example #14: Law Career
The judge called "the prosecution may begin to question the defendant." I shuddered quietly to myself as I smoothed my skirt and rose slowly from the chair. As I began to speak, I gained my confidence. My statement rolled off my tongue, as I projected my voice throughout the courtroom. "Would you please provide a rendition of events during this incident?" I asked. But, the testimony given was not in compliance with the pre-court interview notes from the previous weeks. This defendant was sent to Ontario County Youth Court for consuming acid in school. I continued to question cautiously, but finally caught the defendant in a blatant lie. I calmly stated, "You are under oath and by lying, you are committing a federal offense of perjury. I would please ask you to tell the whole truth, and nothing but the truth, so the jury can reach an appropriate sentence." I could see the defendant squirm during this confrontation. But, I was holding the upper hand, and lying could not undermine my self-assurance. The case progressed with a sense of caution, for the power of prosecution can dampen the mood.
I have always been a searcher ; for new opportunities, new friends, and a true passion. I have taken dance classes for fifteen years because I enjoy the creativity of movement, exercise, and my friendships with other dancers. But, dance is not my calling in life or deepest passion. I have taken tennis, golf, skiing, snowboarding, ice skating, sailing, sailboarding, scuba diving, and even sewing lessons. But these are also merely hobbies or interests. Freshman year, after fourteen years of searching , I finally discovered my true passion and calling in life: a career in law.
I live on a dirt road and attend a small, rural school. There is not a single traffic light in the entire school district. But, these factors of seclusion have never hindered my appetite for exploration. One day, I saw a poster hanging in the atrium of my school about an information night regarding Ontario County Youth Court. On a whim, I decided to attend. I have always been an advocate for trying new activities, or else passions can never be unleashed and discovered. Without leaving one's comfort zone and broadening one's horizons, we can never grow as people. That evening, I sat in a room with fifteen other strangers and learned about restorative justice principles and careers in law. I was hooked. At that moment, I realized this my calling.
After completing a 20-hour training process, being inducted as a full member of youth court, and religiously attending youth court cases each month, my thirst was still unquenched. Therefore , I became involved in court evaluating. Local court officials are assessed by volunteers to ensure they are fulfilling their duties to the community. Watching judges mandate reprimands for speeding tickets might be dull for some, but I find it fascinating. The legal system has such a vast array of powers and professions. I have continued to expand my knowledge by attending local, district, and circuit courts, along with touring a jail.
While I was first motivated to join Ontario County Youth Court for the sake of self-exploration and serving my community, I discovered my passion for law. By interacting with a vast array of youth offenders, I have had the opportunity to see the world others live in. Now, I have the ability to understand other people's circumstances and social pressures. Most importantly, I have fully encompassed the value of prioritizing the common good above individual success.
One great way to have interesting ideas is to show things that you find fascinating that other people may find boring. This essay describes how a judge mandating "reprimands for speeding tickets might be dull for some," but how they find it interesting. Everything, even the seemingly mundane, has interesting aspects if you're willing to look closely enough. When brainstorming, ask yourself: what do I find fascinating that others find boring? What do I think is "fun" while others may think it is "hard" or boring? By following these threads, you can often find unique and compelling ideas that allow you to bring the reader into your world and show them how you see the world uniquely.
A common trap when writing a personal statement is to use a descriptive, fiction-like story to start your essay. Although this may sound like a good idea, it is often ineffective because it buries what is most interesting (your ideas and reflections) and can easily be long and drawn out. Short, concise stories with a focus can be effective introductions, but in general avoid overly descriptive storytelling to start your essay. Also, avoid describing things that aren't critical to your main point. There is little to no benefit in describing things like "I smoothed my skirt and rose slowly from the chair." Focus on why your stories matter, rather than telling stories in a descriptive manner.
This essay does have some reflections, particularly about how the author discovered their passion for law by joining the Youth Court. However, most of these ideas end there, and there aren't any deep, unique ideas. The closest the author comes to having a unique and compelling idea is the final sentence where they write "the value of prioritizing the common good above individual success." This could be a fascinating topic to explore, but ultimately is cut short because it is tagged onto the ending. Your focus when brainstorming and drafting should be to have specific and original ideas—ideas that are not generic, not cliché, and not surface-level. To get to those ideas, ask yourself probing questions like "Why" and "How" over and over.
Personal Statement Example #15: Growing Up Asian
You are 7 years old. A girl you are trying to befriend tells you that she does not want to be friends with you because your eyes are "ugly and squinty." Hot tears run down your face because you do not understand the reason for her ugly words.
You are 13 years old. It is Halloween and on Instagram you see two of your classmates dress up as Asians. Their faces are painted yellow and their eyes are pulled back with tape. The caption reads, "can't find the dogs to eat with our eye slits!" People ask if you are offended. You do not want to be seen as uptight so you laugh it off. Numerous incidents like these dot your childhood. You do not want to be Asian anymore. You hate your hideous Asian face.
I had always been shy as a kid and the environment I was raised in only exacerbated my growing insecurities. My school's population was 99% white, so I had no friends of my own ethnicity and often faced the brunt of people's ignorance. In middle school, everyone suddenly started caring about looks. I wanted so badly to look like my Caucasian classmates and worked tirelessly to try to erase my "Asian" features. I bleached my hair and skin. I glued my eyelids into double folds and wore eye-enlarging contacts. I spent countless hours researching plastic surgeons that could "Westernize" my looks. I was utterly obsessed with how others perceived me. My insecurities were loud, and they attracted unwanted attention from other students who bullied me.
At this point I lacked friends in real life and began to find solace on the internet, my getaway from the burdens of real life. People could not judge me based on how I looked, only by my words. I was playing an online game where I met my first Asian friend, Ethan. He had a pride in his ethnicity I never had. After getting to know me better, Ethan asked why I tried so hard to reject my heritage. He wanted to know why I never showed my face. Over time, on the internet, I started to meet more people of my ethnicity who became my role models and cherished friends.
After constant reflection and studying psychology, I began to understand my past in a new light. The ignorant people who ridiculed me faced stress and insecurity in their own lives that spurred their actions. Thereafter, I was able to come to the realization that has since then freed me of my insecurities: every person who passes by me is living a life just as vivid and complex as my own, with their own thoughts and perceptions; everyone has their own image of me in their head, and because none are a fully correct representation of who I am , I should not be concerned with trying to modify them. And what I learned from the hours I resided immersed on the internet was that what defines me is not my looks, but what I have to say. My life was not mine if I cared constantly about what others thought.
The internet was my catalyst for change, and slowly, I started to blossom. Fear of judgement had once stopped me from seeking opportunities, and I sought to change that. I began to branch out and engage with new people. My makeup was no longer a mask, but instead a tool I used to enhance the features that I now love. I am proud of my unique features and refuse to let anyone make me feel the way I used to feel. Though I will never be able to erase the scarred little girl from my past, I would not want to because she has made me strong from what she endured. I want to be Asian.
Personal Statement Example #16: Secrets of Riddles
Common App Prompt #6: Describe a topic, idea, or concept you find so engaging that it makes you lose all track of time. Why does it captivate you? What or who do you turn to when you want to learn more? (250-650 words)
As I was going to St. Ives, Upon the road I met seven wives; Every wife had seven sacks, Every sack had seven cats: Cats, sacks, and wives, How many were going to St. Ives?
I have three principles that define my searches for the best riddles: 1) Riddles should be tricky but not impossible. 2) Riddles should be shared with friends. 3) A riddle should always have a solution.
Growing up, I followed these guidelines to find a treasure trove of engaging problems, including puzzles about doors that only tell truths and lies, prisoners in monochromatic hats, and of course, the aforementioned St. Ives rhyme.
Part of what I love so much about riddles is that as difficult as they are, there is always a solution. Even the most confounding question has an answer that can perfectly satisfy it.
I love to wrap my mind around the possibilities of a logic conundrum and parse through an intricate labyrinth of mental avenues. As a child, I enjoyed the process of solving a riddle, but the deepest satisfaction for me came from the end result , the acquisition of an answer unlocking the problem's secrets.
Information was my favored currency in Elementary and Middle school. I enthralled my friends with questions in exchange for the satisfaction of possessing secrets undiscovered by any other. Over peanut butter and sliced ham, I assumed the role of story teller among our lunch group, facilitating a discussion on the particularities of a murder mystery puzzle.
As I grew older and invariably more aware of my place in the world, I began to encounter new types of riddles. Unlike my playful games and puzzles that existed in their own vacuums of imagined space, these questions encroached on major world issues with deep implications on society as a whole.
Is language inherently limiting as a form of expression? How do we uphold the marginalized without sacrificing the majority? Are aliens real?
The riddles of life were not as straightforward as the puzzles in my books and websites. In fact, they were not straightforward at all, like winding mazes of philosophical quandary.
As is my nature to ask questions, it is also my nature to at least attempt to answer them, even if they have already faced the mental battering of minds far greater than my own. Diving into books, websites, and documentaries, I pulled apart cotton-candy strings of possibilities.
One of the most thought-provoking subjects that preoccupies my mind regards the existence of aliens. Initially, my mind was settled on the possibility of intelligent life. A universe so big could not possibly be lifeless.
However, my research on this subject has led me in a different direction. The contradictions between the statistical likelihood of aliens and a historical lack of contact (aka the Fermi Paradox) alludes to a possible scarcity or even absence of extraterrestrials. Furthermore, this theory has interesting implications on future environmental destruction and its role as a Great Filter impeding full intergalactic potential.
The Fermi Paradox. The Hopi tribe. Group polarization. My desire for knowledge has led me to the farthest ends of human discovery. I have written dozens of essays, debated with friends and family, made endless lists of information, and evaluated and re-evaluated my opinions, always with the understanding that there is still more to know.
Obviously, I have not definitively answered these questions. Obviously, I have much to learn. But rather than feel discouraged by the impossibilities of these problems, I am ready to seek the far reaches of human thought and even surpass those barriers. I have found a new satisfaction in life: not the achievement of a solution but simply its pursuit, the challenge of trying to find an answer to a question that may not even have one.
As for the solution to the riddle at the start:
How many were going to St. Ives?
Just one, me.
This essay does well by having a unique central topic—riddles—which allows the author to draw out interesting ideas related to this theme. Your topic doesn't necessarily need to be profound or hugely significant, because this author shows how you can take a seemingly unimportant topic and use it to make meaningful connections. In this essay, riddles grow to represent something greater than the activity itself, which is something you can do with almost any topic.
One of the most effective ways to "show, not tell" is to use specific and tangible examples. This essay does a great job of exemplifying their ideas. Rather than just saying "I enthralled my friends with questions," the author also shows this: "Over peanut butter and sliced ham, I assumed the role of story teller..." Examples are always more convincing because they are proof, and allow the reader to interpret for themselves. Don't tell the reader what you want them to think. Instead, set up moments that guide the reader to come to those conclusions themselves.
This conclusion connects back to the beginning, which is generally a good idea as it creates a cohesive structure. However, this ending doesn't quite make sense in the context of the riddle. Rather than creating new meaning, it comes off as arbitrary and contrived. Make sure your conclusion isn't creative just for creative-sake, and instead also has significant meaning attached to it.
Personal Statement Example #17: Rubik's Cube
Right, Up, Right inverted, Up inverted was what went through my mind when solving the Rubik's cube. Years of solving the Rubik's cube allowed me to hone my skills making the puzzle almost as easy as puzzles from my childhood. I remember when I first started tackling puzzles they were very simple. Word Searches were my favorite and I could do them for hours and hours. Once, I finished a whole book of them in only a few days because I had become so infatuated with them. I slowly made my way to harder puzzles and when I was in 5th grade, my aunt introduced me to a puzzle game on the Nintendo DS called Professor Layton and The Curious Village. I would play the game nonstop trying to solve all the puzzles the game had to offer and often, I would go past my bedtime. It was then that I knew I had a love for puzzles as it challenged my mind and forced me to think differently.
My love for puzzles led me to buying a Rubik's cube after I saw my friend solve his own. I bought my first Rubik's cube in 7th grade and it had me perplexed . Learning how to solve a Rubik's cube was, at the time, a tough challenge for me, as the Rubik's cube can be mixed up to any of the 43,252,003,274,489,856,000 possible combinations. In the beginning, I was unable to follow the guide that came with the first Rubik's cube I bought, but then I searched up a tutorial on YouTube and learned by watching. Utilizing my skill of memory, I was able to remember possible patterns that the Rubik's cube could be after each step, and I was able to perform the correct algorithm to complete the step.
After I learned how to solve a Rubik's cube and learned that it could be solved many ways, it lead to me memorizing as many of the fifty-seven possible permutations of the third step, and all of the twenty-one permutations of the last step. I memorized the turns of each algorithm and visualized the process in my head, so I would be able to remember how to perform it. I never get tired of solving it, because there are so many combinations that every time I mix it up, there is a different solution.
My outlook of the world changed, as I realized that there is not one concrete solution to everything, but multiple solutions. Being able to see things differently, the ways I solved some problems with multiple solutions were uncommon amongst my classmates . My 10th grade math teacher had acknowledged this when he wrote a comment on my test, saying he had not thought about solving a problem the way I had solved it. At that moment, I gained a new perspective in approaching the challenges of life.
The little puzzles and obstacles that we encounter throughout our lifetime are preparation in order for us to solve the everlasting mystery of life , which is why I love all kind of puzzles. When I was younger, I faced one of these obstacles, which was the divorce of my parents. I wanted to know why my mother left and no longer lived in my house, but I was not able to understand exactly what had happened.
Puzzles became my escape as I knew that all puzzles have an answer ; they had unknowingly become a large part of my childhood as they made sense to me unlike what was going on in my life. Now I have come to see that life is a puzzle and that we must find the solution to it. Realizing that life is a puzzle in itself, I now openly accept and embrace the challenge of going through life with a new perspective, as I would any other puzzle.
Personal Statement Example #18: Narrative Diversity
I have seen 2017's Power Rangers exactly five times in theaters, and it was the best 50 dollars I ever spent.
There is nothing extraordinary about a movie filled with gaping plotholes, inconsistent writing, and cheesy cliches: what makes Power Rangers unique is its diversity. The content we consume should properly represent our world, and Power Rangers does just that. The film's positive representation of marginalized groups is a stepping stone for Hollywood; four out of the five rangers are people of color, one is autistic, and another is queer.
Power Rangers wasn't the catalyst for my passion regarding diversity, but it demonstrates how eagerly I will consume anything with realistic representation. From as early as elementary school, I knew that, as an Asian girl coming home to watch the Disney Channel, there were few people who looked like me whom I could idolize. My white friends could relate to the shows' families, yet my household customs never appeared on screen. The few Asians that did appear faded into the background, forgotten by the audience or reduced to racist caricatures.
Ironically, I never realized the harmful effects of this erasure until I discovered proper Asian representation. Believing that my race made me inferior in our white-dominant society, I unconsciously succumbed to the "reserved and quiet" Asian stereotype, purposefully shying away from the spotlight. When I finally saw Asians as protagonists, my craving for diverse media grew, and I sought to learn as much about the importance of minority representation as I could. The countless TED talks and think pieces I discovered, which described the conundrum of marginalization I had encountered, helped me come to terms with the experience, and to recognize the need for change.
Despite the contemporary push for female-driven narratives, I know that Hollywood's fixation on "white as default" remains (Leia and Rey from Star Wars , Wonder Woman and Black Widow of DC and Marvel Comics). I know that when storylines showcasing cultures of color become popular, producers want to cast white actors for roles - even if whitewashed movies have collectively lost $500 million in revenue over the years. I know that LGBT characters of color are virtually nonexistent. I know that the problem extends beyond actors to people behind the scenes, that most scriptwriters, directors, authors, and producers are still straight white men.
As someone whose identity has historically been ignored by the media, my existence is validated by the rare but increasing presence of Asians in books, movies and TV. Seeing Asian content creators use their platforms to talk about the importance of representation and their firsthand experiences in fighting bigotry inspires me, in turn, to engage in my own brand of activism. I've participated in a panel about race relations following a school incident in which we discussed topics ranging from the danger of whitewashing to living life as a minority - ideas I've pursued more intensely in my blog. Additionally, I co-founded my school's first multimedia magazine in the hopes of offering others a means of self-expression. I continuously challenge myself to push past society's ideals of what I can and cannot accomplish; by using my voice, I strive to educate others while simultaneously educating myself.
With a college education , I hope to further explore the damaging psychological effects a lack of representation or, worse, erasure of representation can cause, and study ways to reverse or even prevent them. Most importantly, we must make it easier for marginalized groups to share their stories. After all, if more people start advocating for more diversity, positive representation will emerge - a recent example being Hidden Figures , whose empowering portrayal of black women was universally praised and inspired people everywhere.
My race and gender will always play a huge part in who I am. So instead of letting the media dictate how people like me are perceived, I am ready to write my own narrative.
If your cultural background or identity is an important part of who you are, then writing about it can make for a compelling essay. Often times in college admissions, Asian-Americans in particular are advised to "hide" their ethnic background, because it can be perceived to hurt their application. This student embraces their Asian heritage by recognizing ways in which they faced societal barriers. As this essay shows, regardless of your identity, there are unique aspects you can delve into that can make for compelling topics.
This essay does a great job of reflecting upon previously held beliefs, such as "I unconsciously succumbed to the 'reserve and quiet' Asian stereotype," and challenging them. Questioning your beliefs and where they came from can often be a good starting point for interesting reflection. Showing your new perspectives over time also conveys self-growth. Ask yourself: what did I once believe (in regards to myself, an activity, other people, etc.), what do I believe now, and how has this changed?
Rather than starting off with an activity and then reflecting upon it, this student takes a different approach. By introducing an interesting idea (the representation of underrepresented groups in media) and then later connecting to their activities, it makes the incorporation of those extracurriculars seem more appropriate and natural. The last thing you want to do is list your activities plainly, but it's still important to reference them. One strategy to naturally talk about your activities and accomplishments is to attach them to interesting ideas, as this essay shows.
Personal Statement Example #19: Search for Dreams
Common App Prompt #7: Share an essay on any topic of your choice. It can be one you've already written, one that responds to a different prompt, or one of your own design. (250-650 words)
I close my eyes and find myself within a forest of lights.
The diamond leaves of gnarled oak trees throw spectrums of color onto mounds of frosty snow that gleam melancholily under the moonlight. The leaves chime as wind violently rustles them in a haunting melody. I splinter a leaf off its branch and inspect the shard of my illusion, eyes dancing with amusement.
I breathe a cloud into the nipping air and half­consciously crunch through a path of snow as it languorously carves its way through the forest. I walk to the sound of clinking, broken gems as they scratch my ankles, and wonder what circuitry must be alight in my wits to create this particular fantasy. I stumble along in hope of unravelling this enigma, my mind guiding me on its own inclination.
The path opens up at last, and I approach a cabin shrouded by thick fog. The door opens for me and I wonder at the foreboding as I sit in a cherry­wood chair and sip a sparkling chartreuse drink. My feet swing idly as I listen to the forest's indiscernible whispers, wondering whether my mind would ever allow me to unstitch its knots.
As I dwell in my worries, a cold hand reaches from behind me and taps my shoulder.
I jerk away, fear bubbling in my amygdala as I look into the nonexistent eyes of my intruding visitor.
The moon illuminates a blob of pink squish as it draws back slowly, points its spindly hands towards my drink and asks: "Could I have some of that?"
I wordlessly offer the eerie thing some Mountain Dew. I watch as it eagerly chugs the drink, and think, Ah. My mind is definitely acting strangely today.
The blob wipes its invisible mouth with its nonexistent sleeve. I ask: "What are you?"
It shakes its head, invigorated with soda. "S'pose it's natural not to recognize me." The thing smiles ominously and declares itself as my brain.
I stare mutely at the absurd being. I wonder at how I will be able to paint it in my waking state.
The blob tells me to stop looking at it so suspiciously. "I can prove it," It says. I tell it, please, go ahead.
Suddenly we are back in the glowing forest. "Diamonds? Pah!" The blob dismisses them. Instantly, the leaves turn solid gold, the snow melts, and the wintry world is thrown into a blistering summer.
The blob laughs heartlessly. "Your cortex is under my control," it says smugly.
I blink under the sudden intensity and acknowledge its greatness, humbled by its supremacy.
"I heard you had a question for me?" It taps its invisible ears knowingly.
This is perfect, I think. Here I was all this time wandering through my mind, searching for the answer, when now I could ask my brain for it directly.
The blob wriggles its invisible brows as it waits.
I open my mouth and ask it my most crucial question.
It smiles that wicked smile. It laughs that sinful laugh. Then that insufferable blob wakes me up.
As I sit up in the dark and rub my bleary eyes, I am vaguely aware of the deep­set unfulfillment settling itself inside me. I yawn and plop back into bed, the soft red glow of my alarm clock indicating that it is still before midnight.
I cover myself with blanket, and drift back into sleep to continue my search.
One thing is for sure about this essay: it has a unique idea that has surely not been written before. Regardless of your topic, you want your essay to be unique in some way, even if it isn't as fantastical as this essay. You can use a unique structure, such as having central symbolism, metaphor, or being structured as a recipe, for example. But this can easily become "gimmicky" if it doesn't have a clear purpose. In general, the most effective way to have a unique essay is to focus on having deep and unique ideas and reflections. By focusing on interesting takeaways and connections that are ultra-specific to you and your experiences, your essay will standout regardless of the structure.
This essay uses a lot of fiction-like writing that is fantastical and "flowery." Although moments of this kind of writing can make your essay more vivid, it is quite easy to end up with dense storytelling and descriptions that ultimately don't share anything interesting about you. The purpose of your essay is ultimately to learn about you: your values, your ideas, your identity, etc. By using dense story-like writing, it can be easy to lose focus of what admissions officers are looking for. In general, avoid writing "fancy" stories like this essay, unless you have a clear and distinct purpose for doing so. Everything in your essay should have a purpose in "going somewhere" (i.e. reaching interesting ideas and takeaways).
This essay is definitely creative, but lacks meaningful takeaways and ideas. By the end of the essay, we don't know much about the author besides the fact that they have an affinity for creative writing and are "on a search." Although the content is unique, the end result comes off as quite generic and surface-level because no interesting thoughts are explored deeply. The most interesting part of this essay is "I open my mouth and ask it my most crucial question," but this is super unsatisfying because the question is never divulged. Instead, the reader is teased by this fantasy story and the essay goes nowhere meaningful, which comes off as gimmicky and "creative for creative's sake," rather than deeply personal and interesting.
This essay ends on the idea of "continuing my search," but for what exactly? It is never explained, elaborated, or even implied (besides one reference to painting earlier). That makes this conclusion comes off as somewhat surface-level and uninteresting. Admissions officers won't care about "your search" unless they have a reason to care. That is, unless it tells something specific about you. On it's own, this idea of "exploring" and "searching" is meaningless because it is too broad and unelaborated.
Personal Statement Example #20: Recipe for Success
Step 1: Collect the ingredients
On the Saturday before Chinese New Year , the kitchen counter is cleared of its usual cluttering of letters, cups, flowers, and brochures and replaced with flour, soy sauce, meat, celery, and spices. These are the telltale signs of dumpling making.
Step 2: Marinate the meat
The filling of the dumpling includes a mixture of different ingredients. I learned the importance of balance when I was in 7th grade. I had just transferred from a sixteen person private school to an 800 person public one, going from a school that was about 50% Asian to about 1%. I struggled with my identity, hiding my Chinese culture under a mask of normality. However, in my world history class, we started learning how each culture brings a particular perspective to the world. As I studied numerous different cultures, I slowly learned how to live as a daughter of Chinese immigrants and as an American citizen. I used my unique perspective, living at the edge of both cultures, to share my Chinese heritage with my peers. I opened myself to leading a balanced life—neither fully Chinese or American, but a little bit of both. Like the filling of a dumpling, balance is important in a fruitful life.
Step 3: Wrap the dumplings
The wrapper of the dumpling is the part that the world sees, but it is also the way a person sees the world. I have been privileged enough to travel around the globe, meeting people and learning about their cultures. I also have seen death and pain, and I recognize that they plague this world. When I traveled to New Mexico, I got to work with the Navajo and learn about their stories. I had the opportunity to talk to a lady in her late sixties. She had lost her son to a heart attack and her nephew to suicide a few months prior. Despite her struggles, she looked for the small blessings in life and remained hopeful. Her attitude encouraged me to do the same and look to the bright side of situations. Travel and knowledge have fueled a desire to help others around me. The wrapper of the dumpling is like the lenses someone wears when observing his surroundings. I have chosen to see others in a positive light.
Step 4: Boil or pan-fry?
Dumplings, like many Asian dishes, can be served different ways. The heated water necessary for boiling and the searing oil needed for frying represent the many different trials a person passes through. During my freshman year of high school, one of my closest friends started to shun me. I would pass every hurtful comment off as her response to puberty. I struggled alone for a long time, too ashamed of my weakness to cry for help. Cutting ties with her was hard; we had shared so many happy memories. The ordeal left me guarded. However, through taekwondo, I found my voice in teaching others, training them to respect and mentoring them through emotional trials that I could relate to. I also found strength in sharing my struggles, learning that weakness can be catalyzed into strength. Every trial and every triumph leave marks just like oil leaves a brownish burn on the dumplings and water leaves wrinkles.
Step 5: Share and enjoy!
Every dumpling is unique and so is every person. I am a dumpling that is still in the making. My experiences have added to my filling, fostering a heart for service and a mind open to new possibilities. They have shaped my wrapper, adjusting the lenses through which I see the world. My journey continues as I look down a new road, one that forks and turns with every decision. While the unknown may lead to fear, my previous struggles with balance and transition have taught me to embrace new challenges and allow them to shape me into a better, more flavorful dumpling.
This essay has a clearly unique format in that it is structured as a dumpling recipe. By walking the reader through each step of dumpling-making, the student is able to explore various ideas and use the dumpling process as a metaphor for their own self-discovery. Having a creative structure like this can be beneficial, so long as you also have compelling ideas and the structure isn't unique just for the sake of being unique.
This whole essay is one big metaphor: the student compares their self-growth to the process of making dumplings. In doing so, the student introduces their heritage, while also having a creative literary device that they can use to explore various topics. By having a "central theme" such as this essay does, it makes it easier to explore a variety of ideas and activities, without seeming like you're listing them.
Struggles are one of the most defining aspects of self-development, and admissions officers are interested to see how you have overcome challenges. These difficulties don't need to be extreme tragedies or insurmountable obstacles, but everyone has faced difficulties. By reflecting upon those difficulties, you can draw out interesting ideas, showcase vulnerability, and express your personality.
What You Can Learn From These Personal Statement Examples
With these 20 Personal Statement examples, you can get inspired and improve your own essays. If you want to get accepted into selective colleges this year, your essays need to make you stand out.
These 20 examples show how real students got into highly selective schools and teach us several lessons for writing your own successful Personal Statement essay:
Write a compelling first sentence that grabs the reader
Be specific and reference things by name
Tell a meaningful story
Reflect on your life and identity. Be self-aware.
If you enjoyed these personal statement examples, check out some of our top Common App Essays , which are also personal statements essays, but for the Common Application.
Which of these personal statement examples was your favorite?
Ryan Chiang , Founder of EssaysThatWorked
Want to read more amazing essays that worked for top schools?
Hey! 👋 I'm Ryan Chiang, the founder of EssaysThatWorked.
Get our 5-minute free newsletter packed with essay tips and college admissions resources, backed by real-life examples from admitted students at top-20 schools.
Meet the Author
Ryan Chiang
I'm Ryan Chiang and I created EssaysThatWorked - a website dedicated to helping students write college essays they're proud of. We publish the best college admissions essays from successful applicants every year to inspire and teach future students.
You might also like:
20 Successful College Essay Examples + Why They Worked (2023)
25 Elite Common App Essay Examples (And Why They Worked)
UCLA Acceptance Rate (By Major): Official Common Data Set 2023
37 Unique "Why This College" Essay Examples for Top-20 Colleges
What do outstanding essays have in common? Here are our 23 most effective strategies based on lessons from admitted students.
No spam. Unsubscribe anytime.
By signing up you agree to Terms and Privacy Policy
Now available for August 2023 ...
The College Essay Workshop
Join my on-demand step-by-step course for crafting outstanding college admissions essays, plus 1-on-1 help.
Here's everything needed to write essays worthy of Top-20 colleges.
Google Rating
Join our students who have earned acceptances to schools like...
See exactly how students wrote admitted essays for top schools.
Our 231 essay examples show you how ordinary students wrote outstanding essays that helped their applications - all in their own words.
These aren't just essay examples - but real acceptance stories, from real students who share their most intimate details with you - down to their real essays and exact profiel stats.
How do I find a unique topic? How do I write a great essay? And how do I stand out?
Our 231 essay examples break down these exact questions. Every type of essay prompt, student, and school.
You'll realize these students are just like you - and that, deep down, you can do it too.
Princeton Admitted Essay
People love to ask why. Why do you wear a turban? Why do you have long hair? Why are you playing a guitar with only 3 strings and watching TV at 3 A.M.—where did you get that cat? Why won't you go back to your country, you terrorist? My answer is... uncomfortable. Many truths of the world are uncomfortable...
MIT Admitted Essay
Her baking is not confined to an amalgamation of sugar, butter, and flour. It's an outstretched hand, an open invitation, a makeshift bridge thrown across the divides of age and culture. Thanks to Buni, the reason I bake has evolved. What started as stress relief is now a lifeline to my heritage, a language that allows me to communicate with my family in ways my tongue cannot. By rolling dough for saratele and crushing walnuts for cornulete, my baking speaks more fluently to my Romanian heritage than my broken Romanian ever could....
UPenn Admitted Essay
A cow gave birth and I watched. Staring from the window of our stopped car, I experienced two beginnings that day: the small bovine life and my future. Both emerged when I was only 10 years old and cruising along the twisting roads of rural Maryland...
Over 200 more admitted essays like these...
Learn the secrets behind outstanding application essays.
College essays are confusing. And it's not your fault. You're not taught how to write them in school.
How should I structure my essay? Can I use humor? What makes a truly great essay?
There's so much conflicting advice out there.
And with people selling "magic formulas" and "structures" to follow... it's easy to be led astray.
You'll get access to courses, live events, a dedicated essay coach, and countless resources to help you write your best essays.
You finally have a place where you can ask these questions, get advice, and see exactly how admitted students before you did it.
You're no longer figuring out everything on your own. You're no longer stuck wondering.
Everything you get
231 essays analyzed
Explore our database of 200+ admitted essays from top-20 colleges. Filter by prompt, school, topic, word count, and more. Get expert insights into why they worked and what you can learn from them.
Exclusive access to essay editing
You'll get access to our essay editing services, which is only offered for members. You can get your essays reviewed personally by me (Ryan). I'll give you detailed feedback on how to improve your essays and make them stand out.
Dedicated essay coach & support
You'll get access to our private community, where you can ask questions and get help from me directly. I'll be there to answer your questions and provide unlimited personalized advice.
44 in-depth video lessons
Learn the secrets behind outstanding essays. We break down the entire process, from brainstorming to writing and editing. You'll learn how to write amazing college essays for any prompt, with step-by-step guides and actionable tips.
26 downloadable guides
Get our best tips and tricks in easy-to-read guides. Learn what makes great essays, how to brainstorm your best topics, and how to write specific parts like a powerful hook and memorable ending.
Tons of bonuses
Get the Ultimate College Application Planner, my 154-Point Essay Checklist, and more. You'll also get a free copy of my eBooks, including 23 College Essay Tips to Stand Out and more.
Don't take our word for it
Some names have been changed to protect the privacy of our students and parents.
" Ryan, I want to express our great appreciation to you for your help on George's application essays. You have provided invaluable resources! P.S. I will certainly recommend you to our friends. "
" Ryan—David got into The University of Michigan!!! Only 4 kids got in out of 200 that applied at his school!!! Thank you so so much for everything "
" Thank you for the incredible help Ryan - both Hannah and I have said repeatedly that we could not have done it without you! "
" Thank you for your help with my essays back in November, including my Yale supplements. Just wanted to let you know I ended up getting into and committing to Yale! "
" I feel so much more reassured to press the submit button now. I wish I knew about your site sooner! "
" ... Invaluable to me during the college admissions process! It gave me a different perspective to look at my essays. "
" Initially I was skeptical about my essay's idea and whether it was properly reflected in my writing. This gave me a clear direction! "
Don't miss out on writing your best college essays.
© 2018- 2023 Essays That Worked . All rights reserved.
Registration on or use of this site constitutes acceptance of our Terms and Conditions , Privacy Policy , and Cookie Policy .
We have no affiliation with any university or colleges on this site. All product names, logos, and brands are the property of their respective owners.
A guide to writing the best personal statement for your college application (with template and examples!)
Why is boasting about a best friend SO much easier than writing about yourself? Unfortunately, writing about yourself is exactly what a personal statement essay requires you to do–whether it's for your college admissions application, or for a scholarship application to pay for college . Here's our guide, to ensure you're well-equipped to write a killer personal statement!
First off, what's the purpose of a personal statement?
What topics can i write about, how do i decide what to focus on, in my college essay, okay, i've got my personal statement topic. but now i have to actually write it. 😱what do i do .
Do you have personal statement examples?
Now it's your turn.
Your personal statement should share something about who you are, something that can't be found in your resume or transcript.
For colleges:
It should paint a picture for colleges to understand who we are and what we bring to the table. This is why it's often better to tell a story, or give examples, rather than just list accomplishments.
It should complement the other parts of your application. Consider your college application as a whole. Your personal statement, application short answers, and supporting documentation should together tell a story about who you are. This also means not being super repetitive with your personal statement and your short essays. (For instance, if you have to answer 3 questions AND submit a personal statement, maybe they shouldn't ALL focus on music.)
For scholarship applications:
It should indicate why you're deserving of the scholarship. This often means making sure your essay relates to the scholarship provider's goals. (Get more help on writing a killer scholarship essay here , and then make sure you're applying as efficiently as possible. )
It should showcase your strengths. This doesn't mean it can't acknowledge any weaknesses, but it surely shouldn't only focus on negative aspects!
It can be overwhelming to figure out where to start. First, figure out what your choices are. Some colleges may have very specific college essay prompts. That said, many students apply using the Common App, which this year offers these 7 topics to choose from :
Some students have a background, identity, interest, or talent that is so meaningful they believe their application would be incomplete without it. If this sounds like you, then please share your story.
The lessons we take from obstacles we encounter can be fundamental to later success. Recount a time when you faced a challenge, setback, or failure. How did it affect you, and what did you learn from the experience? ( Psst – If you choose this topic, you can sign up for Going Merry and apply for a scholarship bundle : one essay, multiple scholarships! )
Reflect on a time when you questioned or challenged a belief or idea. What prompted your thinking? What was the outcome?
Describe a problem you've solved or a problem you'd like to solve. It can be an intellectual challenge, a research query, an ethical dilemma – anything that is of personal importance, no matter the scale. Explain its significance to you and what steps you took or could be taken to identify a solution.
Discuss an accomplishment, event, or realization that sparked a period of personal growth and a new understanding of yourself or others.
Describe a topic, idea, or concept you find so engaging that it makes you lose all track of time. Why does it captivate you? What or who do you turn to when you want to learn more?
Share an essay on any topic of your choice. It can be one you've already written, one that responds to a different prompt, or one of your own design.
You'll notice that #7 is a catch-all that allows you to submit any personal statement about anything at all .
So maybe that doesn't help you narrow it down.
Here's a 3-step solution:
STEP 1. Brainstorm about your life
Dedicate 5-10 minutes each to brainstorming about these 4 sets of questions.
You can do this by yourself (writing down your thoughts), or do this exercise out loud with a friend or family member, and then jot down notes as you're talking. If you "think out loud" better than you do on paper, brainstorming with someone else may be the way to go!
(A) What were defining moments in your life?
How did these moments in your life changed you, what did you learn from it, and how has it shaped your future plans? Some topics might include:
An accident or injury
A best friend you made (or lost)
A defining talk with a peer
Something new you tried for the first time
Revealing a sexual or gender identity, to friends or family
Discovering something about your family ( e.g., see Jesus's story )
Moving to a new city
Traveling somewhere, or learning about a new culture ( e.g., see Gabby's story )
Your first pet (new responsibilities as a fur mom or dad)
(B) What have you chosen to spend time on?
Remember to focus not just on the what , but also the why – What were your motivations? How did you feel? What have you learned? Some topics on this might include:
The moment you joined band, color guard, or the soccer team.
A time you struggled with that activity – e.g., Maybe you got passed over for captain of the soccer? Or maybe you got an injury and had to sit out on the sidelines?
Maybe a moment you really fell in love with that activity – e.g. Maybe the first time you investigated a story for the school newspaper and realized journalism was your calling?
(C) Whom or what are you inspired by?
How did you find out about this person or thing? Why are you inspired? In what ways are you inspired? Is there anything that inspiration has made you do (e.g. join a club, do an activity or internship on the topic)? Some topics on this might include:
Technology – Maybe a specific App made you inspired to learn to code?
Person in your life – Maybe meeting someone (or knowing someone in your family) has affected you?
A show, movie, book, or podcast that inspired you to look at life differently
A dance or song that has made you interested in performing arts
(D) What are you proud of?
Make a list of all the things you're proud of. These can be milestones, hobbies, qualities, or quirks that are what make you, you. Topics to consider might be:
Times you saved the day – like that epic left-handed catch you made on the field
Personal qualities – Maybe you're really funny, or amazingly calm under pressure. What are some examples of times when you showed those qualities?
Random life things you're amazing at – Baking a mean chocolate brownie. Guessing how many gumballs are in a jar. Tell a story when that amazing talent was handy!
Don't worry if some of your ideas repeat between sections. This is just a way to get ideas flowing!
STEP 2. Shortlist your ideas
Identify your strongest ideas out of the bunch. This should probably be very few (2-4).
STEP 3. Freewrite about your possible essay topics.
Once you've brainstormed some ideas and identified 2-4 winners, we agree with Find the Right College – just start freewriting! Start by writing a few sentences or paragraphs about any of your shortlisted topics, and let the words flow. Write for about 15 minutes, on each shortlisted topic. Don't worry about structure or organization – this is just an exercise so you feel comfortable getting the thoughts out of your head and onto paper.
It will also allow you to see which of the topics seems to have the most "legs" — often, you'll notice that your best topic will:
Be the easiest to write about (those 15 minutes flew by!)
Lead you to tell at least one interesting story
Feel like it genuinely reveals something important about who you are
Not be captured easily by other parts of your application (you'll need a full 500 words to really be able to tackle this meaty topic)
Well, let's start here: What makes a personal statement good or even great ?
Here are some things to keep in mind:
1. Get personal.
Remember the "personal" in personal statement. We all have a story to tell, and we all have a different journey that led us to where we are today. We might think "someone already wrote about this" or we might think our story isn't unique, but IT IS.
2. Speak like you.
Write your personal statement in a genuine tone that reflects who you are . There's no right or wrong tone – just make sure your tone represents YOU. This means, in particular, not using big words just to show off. Often, this just seems like you're trying to hard. (Or, even worse, you accidentally use the word incorrectly!)
3. Think about your audience.
Who will you be writing your personal statement for? What message do you want to convey? If it's for to the college admissions committee, how do you show you'll align well with the culture of the school? If it's for a scholarship provider, how do you show you support their mission?
4. Hit the big three: Story, Implication, Connection to college/major.
Most successful college essays do at least 3 things:
Mention at least one anecdote or story. ("Show, don't tell.")
Explain why that anecdote or story is important to who you are.
End (or begin) by connecting this information, to why you are applying to this specific college. This may include information about the major (why you think their department/program is great), or more general information about what attracts you to the school (e.g., location, sports, extracurricular activities, Greek life). Get specific so the school knows you're really interested in them! This is the one piece of your personal statement that probably shouldn't be cut & paste.
Here's an example of how to use that personal essay template:
Story: When I was 11, my family traveled to Italy and visited museums — one specific painting made me fall in love with art. ( 1-2 paragraphs )
Why important: After that trip, I did lots of art and studied lots of art. Mention specific extracurriculars. ( 3 paragraphs )
Why this college: I want to apply to X college because of its excellent art program, which I can also complement by joining Y and Z clubs. Since it's in New York, it'll also offer my the opportunity to visit the countless art museums like MOMA. ( 1 paragraph )
5. Hit the length.
Make sure you keep within the required length. Normally if you aim for 500 words, you're golden. Some college or scholarship applications will allow you to write up to 600 or 650 words.
6. Edit your work.
Once you've written your personal statement, step away from it. There was a time when we used to rely on pencil and paper to write down all of our ideas and information (including first-draft college essays). Now, we mainly rely on screens, so our eyes grow tired, causing us to miss typos and grammar mistakes.
So save that document in an easy-to-find folder on your computer. Then stepping away from your computer and taking a break helps relax your mind and body and then refocus when you come back to edit the document.
( Psst – If you're applying for scholarships with Going Merry, we've got built-in spellcheck, and we allow you to save essays in your documents folder, so no work will get lost! )
We can't stress this one enough: Don't submit your personal statement without checking your spelling, grammar, punctuation, sentence structure, etc.! All the grammar things! Your personal statement reflects who you are, from the topic you choose to the style you write it in, so impress colleges (or scholarship providers) with excellent structure and great grammar!
7. Then, ask someone else to edit it too.
We recommend asking a friend, counselor, or parent to read your personal statement before you submit the document. One more set of eyes will really help you get a second opinion on the tone, writing quality, and overall representation of who you are in your personal statement.
8. Be brave, and hit that "submit" button on your personal statement!
Finally, when everything is completed, click submit! Don't hold back!
9. Remember, personal statements for your college app, can also be reused as scholarship essays.
Get double-use out of your personal statement. Going Merry is your home for all things scholarships–fill out a profile, get matched to eligible scholarships, and apply. You can even save essays so that you can easily upload the same one for multiple scholarship applications. (We were inspired by the Common App to make applying for scholarships easier.)
Register for an account here , get the full lowdown on how it works , or just sign up for the newsletter below (to get 20 scholarship opportunities delivered to our inbox each each week!).
Do you have personal statement examples ?
Oh yes we do. First, here are some excerpts of personal statements from members of our very own Going Merry team!
Charlie Maynard, Going Merry CEO – wrote about what matters most to him and why, for his grad school application.
The open paragraph read: "Being open to new ideas and able to take advantage of opportunities is what is most important to me. The most extraordinary times in my life have come as a result of moments when I've seized opportunities. This has been evident in my educational life, my travels around the world and my professional career."
This anchored the main topic of his essay. He then went on to explain examples.
Charlotte Lau, Going Merry Head of Growth – wrote for her college Common App personal statement:
"As a child, I was never close with my father, though we were always on good terms. He made me laugh and taught me all the things that made me into a young tomboy: what an RBI is, how to correctly hook a fish when I feel it biting, what to bring on a camping trip. But whenever I was upset, he wouldn't know how to comfort me. He is a man of jokes and words, not of comforting motions.
But as I grew older and I too became infatuated with words—albeit in written form—our topics of conversation became more diverse and often more profound. We continued to watch sports games together, but during commercials, we'd have epistemological and ethical discussions more fitting for a philosophy class than a chat during a Knicks' time-out. During these talks, my father would insert stories about his youth. They'd always be transitory or anecdotal, told as if they were beside the point. Still, I'd eagerly commit them to memory, and, over time, I began to get a sense of who my father was—and, in turn, who I am."
Now, here are some excerpts from other sample personal statements:
These 3 are college essays about personal characteristics:
Essay 1: Humorous essay about getting a D and learning a lesson
"Getting a D probably isn't the worst thing in the world, but it's not something anyone wants to see, let alone put, on a college application. It came back to me, scrawled in red, on the first big history test of the year. The one the teacher had assured us was a third of our grade. I could already see my chances of a four-year college going up in smoke and my school year hadn't even started yet.
What happened? I'm not a D student. I'll get the occasional C as well as the occasional A. D's are out of character for me, and enough of a stomach punch to really get my attention. The short version is, I didn't study, and I don't remember precisely why. There is always a reason not to study, isn't there? I didn't study and I went into a test woefully unprepared and got beaten up.
I had two options here. I could accept that I was in fact a D student despite what I had thought. Or I could study hard for the next test and try to bring my grade up by the force of the average."
Essay 2: Why a talent (in this case, one at football) is also a responsibility
"Talent is not remarkable. It's usually the first thing anyone compliments. "You're so talented." It doesn't mean what they think it means. It doesn't mean I worked hard. It means I was lucky, or blessed, or anything else you want to call it.
I have talent. I've known since I was old enough to hold a football. The game just makes intuitive sense to me. The pathways of the players, both my team and the others, where the ball has to go, and what I'm doing. In the silence before a snap, I'm already playing out what is going to happen, watching the holes in my lines, tracing the route of my receivers. […]
It is far too easy to view talent as an excuse. For me, it is a motivator. For my talent, I will accept nothing less than a dream that only a tiny percentage of people ever get to experience. To get there, I'm willing to work hard and wring every last accomplishment from myself.
Talent is a responsibility. Because you had nothing to do with acquiring it, you are compelled to achieve every last bit you can with it. While I had grown used to thinking varsity would be it, that was not the case. Now, I can focus on the goal while I accomplish the steps."
Essay 3: On living with depression
"Before I was diagnosed, I had been told it was a normal part of growing up. I was told that teens are moody. I would grow out of it. I couldn't imagine anyone growing out of what I was feeling. I couldn't imagine anyone surviving.
Diagnosis and medication have saved my life, allowing me to see the world as people without my brain chemistry would. […] what I found was a place of tiny kindnesses.
It might sound bad—as though kindness can only exist in the smallest forms. This is not what I mean. There are extraordinary people out there who devote their lives to doing very large, very important things for others. I'm not talking about them, partially because they are extraordinary. They are not the norm.
What is normal are the tiny kindnesses. These do not cost a person much of anything. A slice of time, a moment of openness, and little else. They are a smile when you're feeling down, a comforting hand on the shoulder, a moment to talk."
And here are 3 college personal statements, about what drove their interest in their intended major:
Essay 4: On why this applicant wants to study music
"My great-great-uncle Giacomo Ferrari was born in 1912 in Neverland, NY, the youngest of four sons. His parents had emigrated from Italy with his two eldest brothers in the early 1900s in search of a better life in America. Their struggles as immigrants are in themselves inspiring, but the challenges they faced are undoubtedly similar to those that many other immigrant families had to overcome; because of this, the actions that my relatives embarked upon are that much more extraordinary. Giacomo's oldest brother Antonio, my great-grandfather, decided to take a correspondence course in violin, and to teach his youngest brother Giacomo how to play as well. Giacomo Ferrari eventually became an accomplished violinist and started a free "Lunchtime Strings" program for all the elementary schools in the Neverland area, giving free violin lessons and monthly concerts.
As a native English speaker who has had the privilege of studying viola and violin with trained, private teachers, I can only imagine the perseverance it took for my great-grandfather and great-great uncle to learn an instrument like the violin out of booklets and lessons that were not even written in their native language. Their passion and dedication to learning something new, something not part of their lives as blue-collar, immigrant workers, and their desire to share it with others, has inspired me as a musician and a person. It is this spirit that has motivated me to pursue an MA at Composition at the University of XXX."
Essay 5: On why this applicant wants to be an allergy specialist
"Suddenly I started scratching my neck, feeling the hives that had started to form. I rushed to the restroom to throw up because my throat was itchy and I felt a weight on my chest. I was experiencing anaphylactic shock, which prevented me from taking anything but shallow breaths. I was fighting the one thing that is meant to protect me and keep me alive – my own body.
[…] After that incident, I began to fear. I became scared of death, eating, and even my own body. As I grew older, I became paranoid about checking food labels and I avoided eating if I didn't know what was in the food. I knew what could happen if I ate one wrong thing, and I wasn't willing to risk it for a snack. Ultimately, that fear turned into resentment; I resented my body for making me an outsider.
In the years that followed, this experience and my regular visits to my allergy specialist inspired me to become an allergy specialist. Even though I was probably only ten at the time, I wanted to find a way to help kids like me. I wanted to find a solution so that nobody would have to feel the way I did; nobody deserved to feel that pain, fear, and resentment. As I learned more about the medical world, I became more fascinated with the body's immune responses, specifically, how a body reacts to allergens."
Essay 6 : On why this applicant wants to study medicine
"My passion for teaching others and sharing knowledge emanates from my curiosity and love for learning. My shadowing experiences in particular have stimulated my curiosity and desire to learn more about the world around me. How does platelet rich plasma stimulate tissue growth? How does diabetes affect the proximal convoluted tubule? My questions never stopped. I wanted to know everything and it felt very satisfying to apply my knowledge to clinical problems. distinct concepts together to form a coherent picture truly attracts me to medicine.
It is hard to separate science from medicine; in fact, medicine is science. However, medicine is also about people—their feelings, struggles and concerns. Humans are not pre-programmed robots that all face the same problems. Humans deserve sensitive and understanding physicians. Humans deserve doctors who are infinitely curious, constantly questioning new advents in medicine. They deserve someone who loves the challenge of problem solving and coming up with innovative individualized solutions. I want to be that physician. I want to be able to approach each case as a unique entity and incorporate my strengths into providing personalized care for my patients. Until that time, I may be found Friday mornings in the operating room, peering over shoulders, dreaming about the day I get to hold the drill."
You made it this far. Now, it's time to write your personal statement!
Ready to reuse your personal statement for scholarship applications? Sign up for Going Merry today for free to keep track of your scholarship applications and essays. We're your one-stop shop for scholarship searches and applications.
Scholarships for Students in Pennsylvania for 2021 - November 11, 2020
Counselor Starter Guide: How to Use Going Merry's Scholarship Platform - September 9, 2020
How to write a financial need statement for your scholarship application (with examples!) - August 13, 2020
Financial aid
Scholarships
Student loans
...and more!
Ready to find scholarships that are a match for you?
Don't want to sign up?
Get an estimate of how many scholarships you're eligible for, instead. Just answer 7 quick questions. No sign-up required.
GA4 tracking code
CARAT (Opportunities Database)
URAF Application Instructions
URAF Calendar
Writing Application Essays and Personal Statements
Some applications ask that you write an essay that draws on more personal reflections. These essays, sometimes called Personal Statements, are an opportunity to show the selection committee who you are as a person: your story, your values, your interests, and why you—and not your peer with a similar resume—are a perfect fit for this opportunity. These narrative essays allow you to really illustrate the person behind the resume, showcasing not only what you think but how you think.
Before you start writing, it's helpful to really consider the goals of your personal statement:
To learn more about you as a person: What would you like the selection committee to know about you that can't be covered by other application materials (e.g. resume, transcript, letters of recommendation)? What have been the important moments/influences throughout your journey that have led to where (and who!) you are?
To learn how you think about the unsolved problems in your field of study/interest: What experiences demonstrate how you've been taught to think and how you tackle challenges?
To assess whether you fit with the personal qualities sought by the selection committee:  How can you show that you are thoughtful and mature with a good sense of self; that you embody the character, qualities, and experience to be personally ready to thrive in this experience (graduate school and otherwise)? Whatever opportunity you are seeking—going to graduate school, spending the year abroad, conducting public service—is going to be challenging intellectually, emotionally, and financially. This is your opportunity to show that you have the energy and perseverance to succeed.
In general, your job through your personal statement is to show, don't tell the committee about your journey. If you choose to retell specific anecdotes from your life, focus on one or two relavant, formative experiences—academic, professional, extracurricular—that are emblematic of your development. The essay is where you should showcase the depth of your maturity, not the breadth—that's the resume's job!
Determining the theme of an essay
The personal statement is usually framed with an overarching theme. But how do you come up with a theme that is unique to you? Here are some questions to get you started:
Question your individuality:  What distinguishes you from your peers? What challenges have you overcome? What was one instance in your life where your values were called  into question?
Question your field of study:  What first interested you about your field of study? How has your interest in the field changed and developed? How has this discipline shaped you? What are you most passionate about relative to your field?
Question your non-academic experiences:  Why did you choose the internships, clubs, or activites you did? And what does that suggest about what you value?
Once you have done some reflection, you may notice a theme emerging (justice? innovation? creativity?)—great! Be careful to think beyond your first idea, too, though. Sometimes, the third or fourth theme to come to your mind is the one that will be most compelling to center your essay around.
Writing style
Certainly, your personal statement can have moments of humor or irony that reflect your personality, but the goal is not to show off your creative writing skills or present you as a sparkling conversationalist (that can be part of your interview!). Here, the aim is to present yourself as an interesting person, with a unique background and perspective, and a great future colleague. You should still use good academic writing—although this is not a research paper nor a cover letter—but the tone can be a bit less formal.
Communicating your values
Our work is often linked to our own values, identities, and personal experiences, both positive and negative. However, there can be a vulnerability to sharing these things with strangers. Know that you don't have to write about your most intimate thoughts or experiences, if you don't want to. If you do feel that it's important that a selection committee knows this about you, reflect on why you would like for them to know that, and then be sure that it has an organic place in your statement. Your passion will come through in how you speak about these topics and their importance in forming you as an individual and budding scholar. 
Getting Started
Application Components
Interviews and Offers
Building On Your Experiences
Applying FAQs

Choose Your Test
Sat / act prep online guides and tips, what is a personal statement everything you need to know about the college essay.
College Admissions , College Essays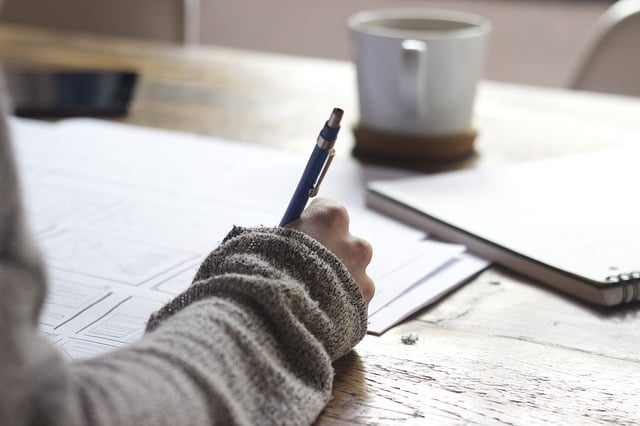 In addition to standardized test scores and transcripts, a personal statement or essay is a required part of many college applications. The personal statement can be one of the most stressful parts of the application process because it's the most open ended.
In this guide, I'll answer the question, "What is a personal statement?" I'll talk through common college essay topics and what makes for an effective personal statement.
Even the terminology can be confusing if you aren't familiar with it, so let's start by defining some terms:
Personal statement — an essay you write to show a college admissions committee who you are and why you deserve to be admitted to their school. It's worth noting that, unlike "college essay," this term is used for application essays for graduate school as well.
College essay —basically the same as a personal statement. (I'll be using the terms interchangeably.)
Essay prompt —a question or statement that your college essay is meant to respond to.
Supplemental essay —an extra school or program specific essay beyond the basic personal statement.
Many colleges ask for only one essay. However, some schools do ask you to respond to multiple prompts or to provide supplemental essays in addition to a primary personal statement.
Either way, don't let it stress you out! This guide will cover everything you need to know about the different types of college essays and get you started thinking about how to write a great one:
Why colleges ask for an essay
What kinds of essay questions you'll see
What sets great essays apart
Tips for writing your own essay
Why Do Colleges Ask For an Essay?
There are a couple of reasons that colleges ask applicants to submit an essay, but the basic idea is that it gives them more information about you, especially who you are beyond grades and test scores.
#1: Insight Into Your Personality
The most important role of the essay is to give admissions committees a sense of your personality and what kind of addition you'd be to their school's community . Are you inquisitive? Ambitious? Caring? These kinds of qualities will have a profound impact on your college experience, but they're hard to determine based on a high school transcript.
Basically, the essay contextualizes your application and shows what kind of person you are outside of your grades and test scores . Imagine two students, Jane and Tim: they both have 3.5 GPAs and 1200s on the SAT. Jane lives in Colorado and is the captain of her track team, while Tim lives in Vermont and regularly contributes to the school paper, but they both want to be doctors and they both volunteer at the local hospital.
As similar as Jane and Tim seem on paper, in reality they're actually quite different, and their unique perspectives come through in their essays. Jane writes about how looking into her family history for a school project made her realize how the discovery of modern medical treatments like antibiotics and vaccines had changed the world and drove her to pursue a career as a medical researcher. Tim, on the other hand, recounts a story about how a kind doctor helped him overcome his fear of needles, an interaction that reminded him of the value of empathy and inspired him to become a family practitioner. These two students may seem outwardly similar but their motivations and personalities are very different.
Without an essay, your application is essentially a series of numbers: a GPA, SAT scores, the number of hours spent preparing for quiz bowl competitions. The personal statement is your chance to stand out as an individual.
#2: Evidence of Writing Skills
A secondary purpose of the essay is to serve as a writing sample and help colleges see that you have the skills needed to succeed in college classes. The personal statement is your best chance to show off your writing , so take the time to craft a piece you're really proud of.
That said, don't panic if you aren't a strong writer. Admissions officers aren't expecting you to write like Joan Didion; they just want to see that you can express your ideas clearly.
No matter what, your essay should absolutely not include any errors or typos .
#3: Explanation of Extenuating Circumstances
For some students, the essay is also a chance to explain factors affecting their high school record. Did your grades drop sophomore year because you were dealing with a family emergency? Did you miss out on extracurriculars junior year because of an extended medical absence? Colleges want to know if you struggled with a serious issue that affected your high school record , so make sure to indicate any relevant circumstances on your application.
Keep in mind that in some cases there will be a separate section for you to address these types of issues, as well as any black marks on your record like expulsions or criminal charges.
#4: Your Reasons for Applying to the School
Many colleges ask you to write an essay or paragraph about why you're applying to their school specifically . In asking these questions, admissions officers are trying to determine if you're genuinely excited about the school and whether you're likely to attend if accepted .
I'll talk more about this type of essay below.

Want to write the perfect college application essay? Get professional help from PrepScholar.
Your dedicated PrepScholar Admissions counselor will craft your perfect college essay, from the ground up. We'll learn your background and interests, brainstorm essay topics, and walk you through the essay drafting process, step-by-step. At the end, you'll have a unique essay that you'll proudly submit to your top choice colleges.
Don't leave your college application to chance. Find out more about PrepScholar Admissions now :
What Kind of Questions Do Colleges Ask?
Thankfully, applications don't simply say "Please include an essay about yourself"—they include a question or prompt that you're asked to respond to . These prompts are generally pretty open ended and can be approached in a lot of different ways .
Nonetheless, most questions fall into a few main categories. Let's go through each common type of prompt, with examples from the Common Application, the University of California application, and a few individual schools.
Prompt Type 1: Your Personal History
This sort of question asks you to write about a formative experience, important event, or key relationship from your life . Admissions officers want to understand what is important to you and how your background has shaped you as a person.
These questions are both common and tricky. The most common pitfall students fall into is trying to tell their entire life stories—it's better to focus in on a very specific point in time and explain why it was meaningful to you.
Common App 1
Some students have a background, identity, interest, or talent that is so meaningful they believe their application would be incomplete without it. If this sounds like you, then please share your story.
Common App 5
Discuss an accomplishment, event, or realization that sparked a period of personal growth and a new understanding of yourself or others.
University of California 2
Every person has a creative side, and it can be expressed in many ways: problem solving, original and innovative thinking, and artistically, to name a few. Describe how you express your creative side.
University of California 6
Think about an academic subject that inspires you. Describe how you have furthered this interest inside and/or outside of the classroom.
Prompt Type 2: Facing a Problem
A lot of prompts deal with how you solve problems, how you cope with failure, and how you respond to conflict. College can be difficult, both personally and academically, and admissions committees want to see that you're equipped to face those challenges .
The key to these types of questions is to identify a real problem, failure, or conflict ( not a success in disguise) and show how you adapted and grew from addressing the issue.
Common App 2
The lessons we take from obstacles we encounter can be fundamental to later success. Recount a time when you faced a challenge, setback, or failure. How did it affect you, and what did you learn from the experience?
Harvard University 7
The Harvard College Honor Code declares that we "hold honesty as the foundation of our community." As you consider entering this community that is committed to honesty, please reflect on a time when you or someone you observed had to make a choice about whether to act with integrity and honesty.
Prompt Type 3: Diversity
Most colleges are pretty diverse, with students from a wide range of backgrounds. Essay questions about diversity are designed to help admissions committees understand how you interact with people who are different from you .
In addressing these prompts, you want to show that you're capable of engaging with new ideas and relating to people who may have different beliefs than you.
Common App 3
Reflect on a time when you questioned or challenged a belief or idea. What prompted your thinking? What was the outcome?
Johns Hopkins University
Founded in the spirit of exploration and discovery, Johns Hopkins University encourages students to share their perspectives, develop their interests, and pursue new experiences.
Use this space to share something you'd like the admissions committee to know about you (your interests, your background, your identity, or your community), and how it has shaped what you want to get out of your college experience at Hopkins.
Brown University 2
Brown's culture fosters a community in which students challenge the ideas of others and have their ideas challenged in return, promoting a deeper and clearer understanding of the complex issues confronting society. This active engagement in dialogue is as present outside the classroom as it is in academic spaces. Tell us about a time you were challenged by a perspective that differed from your own. How did you respond? (200-250 words)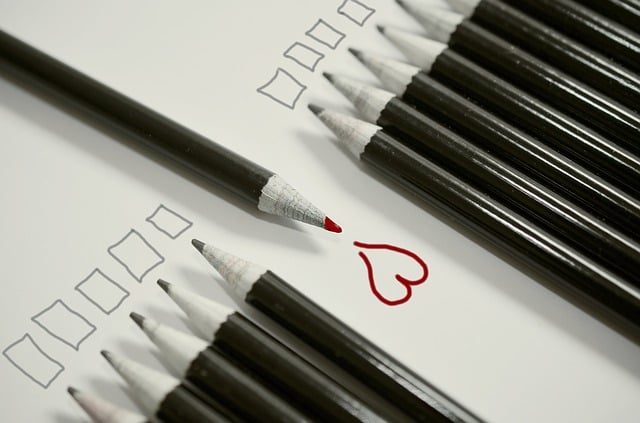 Whatever you do, don't ever recycle these essays for more than one school.
Chapman University
There are thousands of universities and colleges. Why are you interested in attending Chapman?
Columbia University
Why are you interested in attending Columbia University?
Rice University
Based upon your exploration of Rice University, what elements of the Rice experience appeal to you?
Princeton University
Princeton has a longstanding commitment to service and civic engagement. Tell us how your story intersects (or will intersect) with these ideals.
Prompt Type 6: Creative Prompts
More selective schools often have supplemental essays with stranger or more unique questions. University of Chicago is notorious for its weird prompts, but it's not the only school that will ask you to think outside the box in addressing its questions.
University of Chicago
What advice would a wisdom tooth have?
University of Richmond
Spiders are essential to the ecosystem. How are you essential to your community or will you be essential in your university community?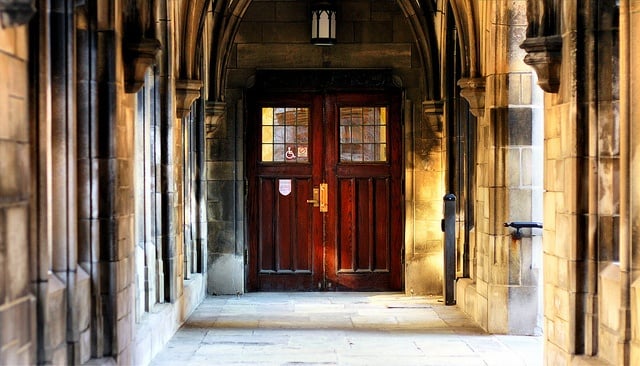 Ultimately, the best topics are ones that allow you to explain something surprising about yourself.
Since the main point of the essay is to give schools a sense of who you are, you have to open up enough to let them see your personality . Writing a good college essay means being honest about your feelings and experiences even when they aren't entirely positive.
In this context, honesty doesn't mean going on at length about the time you broke into the local pool at night and nearly got arrested, but it does mean acknowledging when something was difficult or upsetting for you. Think about the mall Santa example above. The essay won't work unless the writer genuinely acknowledges that he was a bad Santa and explains why.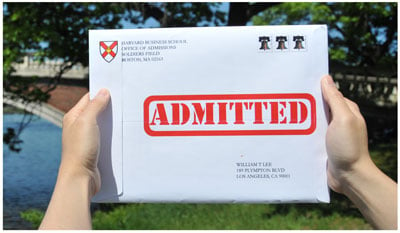 Want to build the best possible college application?
We can help. PrepScholar Admissions is the world's best admissions consulting service. We combine world-class admissions counselors with our data-driven, proprietary admissions strategies . We've overseen thousands of students get into their top choice schools , from state colleges to the Ivy League.
We know what kinds of students colleges want to admit. We want to get you admitted to your dream schools .
Learn more about PrepScholar Admissions to maximize your chance of getting in.
Eloquent Writing
As I mentioned above, colleges want to know that you are a strong enough writer to survive in college classes . Can you express your ideas clearly and concisely? Can you employ specific details appropriately and avoid clichés and generalizations? These kinds of skills will serve you well in college (and in life!).
Nonetheless, admissions officers recognize that different students have different strengths. They aren't looking for a poetic magnum opus from someone who wants to be a math major. (Honestly, they aren't expecting a masterwork from anyone , but the basic point stands.) Focus on making sure that your thoughts and personality come through, and don't worry about using fancy vocabulary or complex rhetorical devices.
Above all, make sure that you have zero grammar or spelling errors . Typos indicate carelessness, which will hurt your cause with admissions officers.
Top 5 Essay-Writing Tips
Now that you have a sense of what colleges are looking for, let's talk about how you can put this new knowledge into practice as you approach your own essay. Below, I've collected my five best tips from years as a college essay counselor.
#1: Start Early!
No matter how much you want to avoid writing your essay, don't leave it until the last minute . One of the most important parts of the essay writing process is editing, and editing takes a lot of time. You want to be able to put your draft in a drawer for a week and come back to it with fresh eyes. You don't want to be stuck with an essay you don't really like because you have to submit your application tomorrow.
You need plenty of time to experiment and rewrite, so I would recommend starting your essays at least two months before the application deadline . For most students, that means starting around Halloween, but if you're applying early you'll need to get going closer to Labor Day.
Of course, it's even better to get a head start and begin your planning earlier. Many students like to work on their essays over the summer when they have more free time, but you should keep in mind that each year's application isn't usually released until August or September. Essay questions often stay the same from year to year, however. If you are looking to get a jump on writing, you can try to confirm with the school (or the Common App) if the essay questions will be the same as the previous year's.
#2: Pick a Topic You're Genuinely Excited About
One of the biggest mistakes students make is trying to write what they think the committee wants to hear. The truth is that there's no "right answer" when it comes to college essays —the best topics aren't limited to specific categories like volunteer experiences or winning a tournament. Instead, they're topics that actually matter to the writer .
"OK," you're thinking, "but what does she mean by 'a topic that matters to you'? Because to be perfectly honest, right now what really matters to me is that fall TV starts up this week, and I have a feeling I shouldn't write about that."
You're not wrong (although some great essays have been written about television ). A great topic isn't just something that you're excited about or that you talk to your friends about; it's something that has had a real, describable effect on your perspective .
This doesn't mean that you should overemphasize how something absolutely changed your life , especially if it really didn't. Instead, try to be as specific and honest as you can about how the experience affected you, what it taught you, or what you got out of it.
Let's go back to the TV idea. Sure, writing an essay about how excited you are for the new season of Gossip Girl probably isn't the quickest way to get yourself into college, but you could write a solid essay (in response to the first type of prompt) about how SpongeBob SquarePants was an integral part of your childhood. However, it's not enough to just explain how much you loved SpongeBob—you must also explain why and how watching the show every day after school affected your life. For example, maybe it was a ritual you shared with your brother, which showed you how even seemingly silly pieces of pop culture can bring people together. Dig beneath the surface to show who you are and how you see the world.
When you write about something you don't really care about, your writing will come out cliched and uninteresting, and you'll likely struggle to motivate yourself. When you write about something that is genuinely important to you, on the other hand, you can make even the most ordinary experiences—learning to swim, eating a meal, or watching TV—engaging .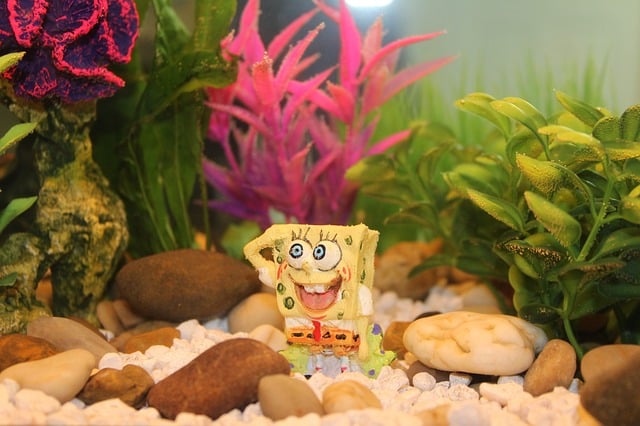 At some point, you might even need to rewrite the whole essay. Even though it's annoying, starting over is sometimes the best way to get an essay that you're really proud of.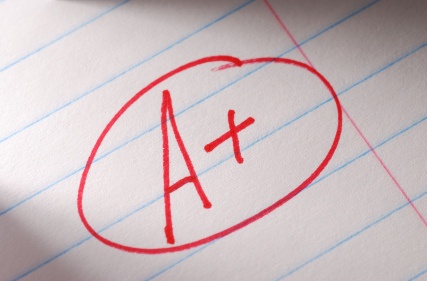 Alex is an experienced tutor and writer. Over the past five years, she has worked with almost a hundred students and written about pop culture for a wide range of publications. She graduated with honors from University of Chicago, receiving a BA in English and Anthropology, and then went on to earn an MA at NYU in Cultural Reporting and Criticism. In high school, she was a National Merit Scholar, took 12 AP tests and scored 99 percentile scores on the SAT and ACT.
Student and Parent Forum
Our new student and parent forum, at ExpertHub.PrepScholar.com , allow you to interact with your peers and the PrepScholar staff. See how other students and parents are navigating high school, college, and the college admissions process. Ask questions; get answers.
Ask a Question Below
Have any questions about this article or other topics? Ask below and we'll reply!
Improve With Our Famous Guides
The 5 Strategies You Must Be Using to Improve 160+ SAT Points
How to Get a Perfect 1600, by a Perfect Scorer
Series: How to Get 800 on Each SAT Section:
Score 800 on SAT Math
Score 800 on SAT Reading
Score 800 on SAT Writing
Series: How to Get to 600 on Each SAT Section:
Score 600 on SAT Math
Score 600 on SAT Reading
Score 600 on SAT Writing
Free Complete Official SAT Practice Tests
What SAT Target Score Should You Be Aiming For?
15 Strategies to Improve Your SAT Essay
The 5 Strategies You Must Be Using to Improve 4+ ACT Points
How to Get a Perfect 36 ACT, by a Perfect Scorer
Series: How to Get 36 on Each ACT Section:
36 on ACT English
36 on ACT Math
36 on ACT Reading
36 on ACT Science
Series: How to Get to 24 on Each ACT Section:
24 on ACT English
24 on ACT Math
24 on ACT Reading
24 on ACT Science
What ACT target score should you be aiming for?
ACT Vocabulary You Must Know
ACT Writing: 15 Tips to Raise Your Essay Score
How to Get Into Harvard and the Ivy League
How to Get a Perfect 4.0 GPA
How to Write an Amazing College Essay
What Exactly Are Colleges Looking For?
Is the ACT easier than the SAT? A Comprehensive Guide
Should you retake your SAT or ACT?
When should you take the SAT or ACT?
Stay Informed
Get the latest articles and test prep tips!
Looking for Graduate School Test Prep?
Check out our top-rated graduate blogs here:
GRE Online Prep Blog
GMAT Online Prep Blog
TOEFL Online Prep Blog
Holly R. "I am absolutely overjoyed and cannot thank you enough for helping me!"

Personal Statements and Essays for College Admissions
In every essay you choose to answer, what you need to do is tell a story. Tell a compelling story that connects and cannot be forgotten.
Top schools generally have thousands of candidates with impressive grades and test scores. You've decided that you want to gain admission to one of them. Now you must stand out. To make yourself more than just one of the countless applications in the stack, you've got to nail every word and essay to have a chance at admission.
Common App Main Personal Statement
In less than 650 words of your own personal statement, the Common App uses these essay prompts for all applicants to choose from:
Some students have a background, identity, interest, or talent that is so meaningful they believe their application would be incomplete without it. If this sounds like you, then please share your story.
The lessons we take from  obstacles we encounter can be fundamental to later success. Recount a time when you faced a  challenge, setback, or failure.  How did it affect you, and what did you learn from the experience?
Reflect on a time when you  questioned  or challenged a belief or idea. What prompted your  thinking ? What  was the outcome ?
Describe a problem you've solved or a problem you'd like to solve. It can be an intellectual challenge, a research query, an ethical dilemma – anything that is of personal importance, no matter the scale. Explain its significance to you and what steps you took or could be taken to identify a solution.
Discuss an accomplishment, event, or  realization that  sparked a period of personal growth and a new understanding of yourself or others. 
Describe a topic, idea, or concept you find so engaging that it makes you lose all track of time. Why does it captivate you? What or who do you turn to when you want to learn more?
Share an essay on any topic of your choice. It can be one you've already written, one that responds to a different prompt, or one of your own design.
Whichever prompt you choose to answer, what you need to do is tell a story. Tell a compelling story that connects and cannot be forgotten.
An Essay Like No Other
In high school, you mastered the art of crafting an essay that analyzes a written passage or argues a point about a historical event. But the college admissions personal statement is different. The subject is you, and the directions to take are limitless. It's no wonder this part of the college admissions process is often the most daunting and anxiety-ridden for even the most prepared students.
The members of our Going Ivy team, who have gained admission to nearly every top university in the country, know how to write compelling essays and personal statements and supplemental essays schools want to read. We will walk you through every step of the process, including appropriate topic selection, organizing your thoughts, editing and proofreading.
If you have heard that admissions officers don't really read the essays, add that to the list of inaccuracies and myths about the admissions process. Colleges very rarely decide admission or rejection based solely on grades and test scores. They almost always read, critique and gain insight into the applicants from the personal statements and essays. Your words are a window into who you are and what you will add to the college, and they are of critical importance. Test scores and grades show the schools what you have achieved academically—the essays (often referred to as personal statements) allow the admissions officers to get to know you as an actual person through your experiences and accomplishments.
What to Write About in Your Admissions Essays
Many colleges ask about a significant experience or achievement and its impact on you. Some colleges ask about obstacles you have overcome. Some want you to describe your extracurricular activities. Some want to know why you are applying to that school. And some just want you to tell them something about yourself. Some schools sometimes offer essays that they say are optional. We suggest you write these essays too.
In general, the admissions officer reading your application is looking for two things:
How are you unique and how that uniqueness will fit into their college community?
How and why have the details described in this essay shaped your attitude, focus and intellectual maturity?
The answer cannot be a listing of accomplishments. It has to be authentic, revealing, interesting, humble, insightful, rich in detail, vivid in word choice and grammatically correct.
A great essay must also answer the question. And most of all, the best essays are written by confident students. Colleges want to know that students will be a success personally and academically on their campus and beyond.
Going Ivy's helpful brainstorming sessions and worksheets will inspire you with essay ideas, and from there you'll write an essay only you can write because only you have experienced it. We'll help you with introspection and avoiding a cliché answer, but just like all aspects of the college counseling work of the Going Ivy team, we'll support the work you put into the process.
Common Personal Statement Mistakes
Don't let these mistakes happen to you:
The essay regurgitates information that is already in the application itself.
The writer complains about circumstances rather than explaining them.
Money or college ranking is noted as the motivating factor for applying.
The essay uses generalized statements rather than substance and detail.
Something is claimed in the essay that isn't anywhere else in the application and can't be supported or proven.
The essay contains the wrong school name or points to a program not offered at the school.
The essay includes grammar errors, clichés, or doesn't answer the prompt.
The essay is much too short or much too long.
Contact Going Ivy for Your Consultation
Going Ivy offers free, no-obligation consultations for students. During your consultation, we will ask you many questions in order to get to know you better and learn more about your experiences and unique voice. This assists our admissions counselors with developing a comprehensive plan that is best designed to help you write amazing essays. To learn more about how we can help you with your essays and with your college admissions needs, contact us today.
Clients Accepted To
Meet our team of former admissions officers, Ivy League and top school graduates, and tutors.
Videos & Testimonials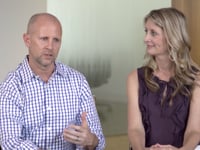 "A breath of fresh air." Kilroy Family Testimonial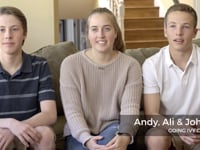 "A coach to guide them." Wissink Family Testimonial

Call Now 888-975-9455 Free, No Obligation Consult
Send us a message.
Name This field is for validation purposes and should be left unchanged.
Free, No-Obligation Consult
Have a language expert improve your writing
Run a free plagiarism check in 10 minutes, generate accurate citations for free.
Knowledge Base
How to Write a Thesis Statement | 4 Steps & Examples
How to Write a Thesis Statement | 4 Steps & Examples
Published on January 11, 2019 by Shona McCombes . Revised on August 15, 2023 by Eoghan Ryan.
A thesis statement is a sentence that sums up the central point of your paper or essay . It usually comes near the end of your introduction .
Your thesis will look a bit different depending on the type of essay you're writing. But the thesis statement should always clearly state the main idea you want to get across. Everything else in your essay should relate back to this idea.
You can write your thesis statement by following four simple steps:
Start with a question
Write your initial answer
Develop your answer
Refine your thesis statement
Table of contents
What is a thesis statement, placement of the thesis statement, step 1: start with a question, step 2: write your initial answer, step 3: develop your answer, step 4: refine your thesis statement, types of thesis statements, other interesting articles, frequently asked questions about thesis statements.
A thesis statement summarizes the central points of your essay. It is a signpost telling the reader what the essay will argue and why.
The best thesis statements are:
Concise: A good thesis statement is short and sweet—don't use more words than necessary. State your point clearly and directly in one or two sentences.
Contentious: Your thesis shouldn't be a simple statement of fact that everyone already knows. A good thesis statement is a claim that requires further evidence or analysis to back it up.
Coherent: Everything mentioned in your thesis statement must be supported and explained in the rest of your paper.
Here's why students love Scribbr's proofreading services
Discover proofreading & editing
The thesis statement generally appears at the end of your essay introduction or research paper introduction .
The spread of the internet has had a world-changing effect, not least on the world of education. The use of the internet in academic contexts and among young people more generally is hotly debated. For many who did not grow up with this technology, its effects seem alarming and potentially harmful. This concern, while understandable, is misguided. The negatives of internet use are outweighed by its many benefits for education: the internet facilitates easier access to information, exposure to different perspectives, and a flexible learning environment for both students and teachers.
You should come up with an initial thesis, sometimes called a working thesis , early in the writing process . As soon as you've decided on your essay topic , you need to work out what you want to say about it—a clear thesis will give your essay direction and structure.
You might already have a question in your assignment, but if not, try to come up with your own. What would you like to find out or decide about your topic?
For example, you might ask:
After some initial research, you can formulate a tentative answer to this question. At this stage it can be simple, and it should guide the research process and writing process .
What can proofreading do for your paper?
Scribbr editors not only correct grammar and spelling mistakes, but also strengthen your writing by making sure your paper is free of vague language, redundant words, and awkward phrasing.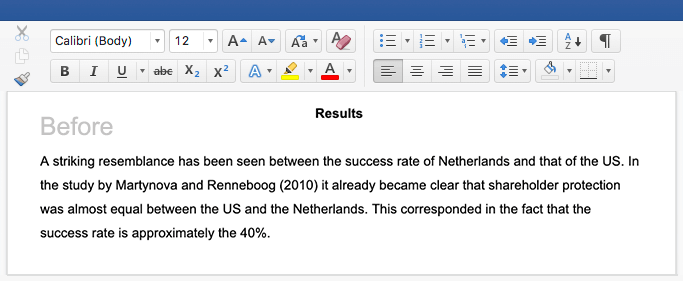 See editing example
Now you need to consider why this is your answer and how you will convince your reader to agree with you. As you read more about your topic and begin writing, your answer should get more detailed.
In your essay about the internet and education, the thesis states your position and sketches out the key arguments you'll use to support it.
The negatives of internet use are outweighed by its many benefits for education because it facilitates easier access to information.
In your essay about braille, the thesis statement summarizes the key historical development that you'll explain.
The invention of braille in the 19th century transformed the lives of blind people, allowing them to participate more actively in public life.
A strong thesis statement should tell the reader:
Why you hold this position
What they'll learn from your essay
The key points of your argument or narrative
The final thesis statement doesn't just state your position, but summarizes your overall argument or the entire topic you're going to explain. To strengthen a weak thesis statement, it can help to consider the broader context of your topic.
These examples are more specific and show that you'll explore your topic in depth.
Your thesis statement should match the goals of your essay, which vary depending on the type of essay you're writing:
In an argumentative essay , your thesis statement should take a strong position. Your aim in the essay is to convince your reader of this thesis based on evidence and logical reasoning.
In an expository essay , you'll aim to explain the facts of a topic or process. Your thesis statement doesn't have to include a strong opinion in this case, but it should clearly state the central point you want to make, and mention the key elements you'll explain.
If you want to know more about AI tools , college essays , or fallacies make sure to check out some of our other articles with explanations and examples or go directly to our tools!
Ad hominem fallacy
Post hoc fallacy
Appeal to authority fallacy
False cause fallacy
Sunk cost fallacy
College essays
Choosing Essay Topic
Write a College Essay
Write a Diversity Essay
College Essay Format & Structure
Comparing and Contrasting in an Essay
 (AI) Tools
Grammar Checker
Paraphrasing Tool
Text Summarizer
AI Detector
Plagiarism Checker
Citation Generator
A thesis statement is a sentence that sums up the central point of your paper or essay . Everything else you write should relate to this key idea.
The thesis statement is essential in any academic essay or research paper for two main reasons:
It gives your writing direction and focus.
It gives the reader a concise summary of your main point.
Without a clear thesis statement, an essay can end up rambling and unfocused, leaving your reader unsure of exactly what you want to say.
Follow these four steps to come up with a thesis statement :
Ask a question about your topic .
Write your initial answer.
Develop your answer by including reasons.
Refine your answer, adding more detail and nuance.
The thesis statement should be placed at the end of your essay introduction .
Cite this Scribbr article
If you want to cite this source, you can copy and paste the citation or click the "Cite this Scribbr article" button to automatically add the citation to our free Citation Generator.
McCombes, S. (2023, August 15). How to Write a Thesis Statement | 4 Steps & Examples. Scribbr. Retrieved August 29, 2023, from https://www.scribbr.com/academic-essay/thesis-statement/
Is this article helpful?
Shona McCombes
Other students also liked, how to write an essay introduction | 4 steps & examples, how to write topic sentences | 4 steps, examples & purpose, academic paragraph structure | step-by-step guide & examples.
I'm still unsure of the difference of an essay structure or plan, and the thesis statement, or claim. Aren't they the same?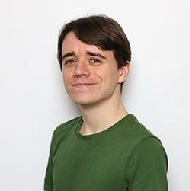 Jack Caulfield (Scribbr Team)
Hi Samhita,
A thesis statement is a sentence or two in your essay or paper that expresses the main argument you intend to get across in the text. It's a way of getting across your ideas to the reader in the text itself.
Meanwhile, an essay outline is more something for yourself, to help you plan out your structure before you start writing or to show your instructor that you have a clear structure in mind. It's not something that you include in the final text, but an earlier stage in the writing process.
Still have questions?
What is your plagiarism score.